How to Write the Best Expired Listings Letter
For real estate agents, expired listings are a great opportunity to sell a house that someone else couldn't. However, for homeowners, having an expired listing is frustrating, disappointing, and scary. If you are marketing to owners of expired listings, writing a letter is one of the best ways to make a genuine connection and give them hope that you can solve their problem.
You can also attach a second page to your letter with reviews from former clients to build the trust, if you would like. That said, the following steps will ensure your expired listings letter follows an effective structure and includes the information most likely to get new clients:
1. Show Empathy
Remember, since their home didn't sell, the homeowner is probably frustrated and unsure of what to do next. They may not be ready to dive in with a new real estate agent yet. After all, they undoubtedly spent time and effort on listing their house. They also planned around showings, but they received nothing in return.
It's important to start by validating their feelings. Build a connection by being empathetic and truly caring about their experience. Here's a good example:
"Dear __________,
I know you've probably gotten dozens of letters like this since your listing didn't sell, so I'll be brief. Let's face it, selling your home in ____________ can be incredibly stressful. It's so frustrating and such an inconvenience when your home stays on the market for too long."
2. Describe Their Problem in Detail
After you've acknowledged the homeowner's feelings, it's time to dive in and focus on their current problem and how you can help. An effective strategy is to be completely honest about what problems you see in the listing—but it's vital to do your research and be personal.
Without skipping important information, keep this brief. If this goes on for more than a few paragraphs, consider putting it on another page and leave section one and three on the first page.
"Even though _________ is a great real estate agent, I don't think she was the right person to sell your house. Here's a quick summary of the main issues I found:"
3. Explain What You Would Do Differently
The homeowner isn't going to list the house with a new agent if they think it's going to have the same disappointing result. This is why this real estate lead generation strategy only works when you make it clear how your approach is unique. Decide what you will do differently than the previous agent and think about why it's worth the homeowner's time to respond to you.
Here are a few examples of what you can say if you find a few common problems with their previous listing. In these examples, we've shown how step two (describe the problem) and three (explain what you would do differently) can be combined in a way that showcases expertise or value-added service: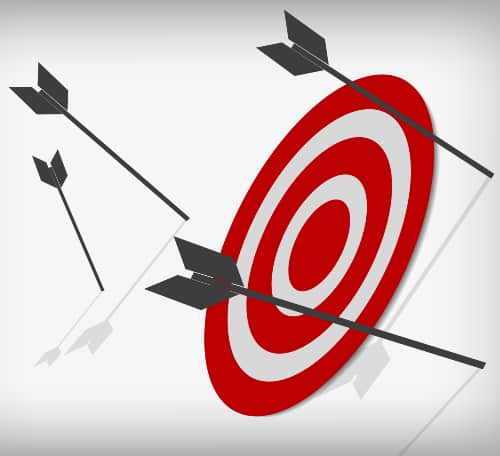 Problem: Inconsistent Updating
"While your home was posted on the MLS and Zillow, it wasn't updated on both websites. Right now, Zillow has the house listed at $500,000, while the MLS still has it listed at $525,000. In order to get the right buyer to see your home at the right time, you need to be consistent.
Proposed solution: Since all of our listings are updated via our IDX-enabled website, changes are made on the MLS, Zillow, Realtor.com, and half a dozen other sources instantly."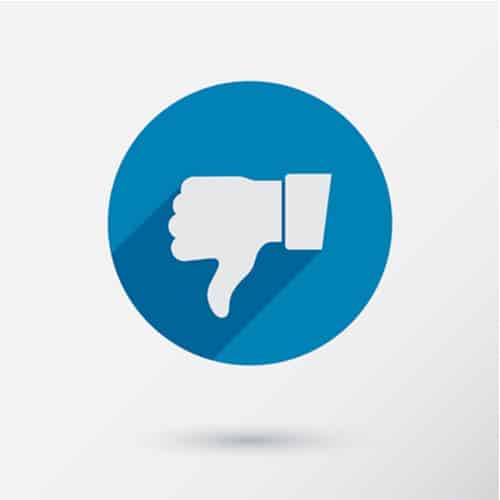 Problem: Lack of Social Media Coverage
"I did a quick survey of __________'s Facebook page and noticed she never posted your home there at all. She also doesn't have a Twitter account, an IDX-enabled website, or an active email list. In today's market, you need to promote listings in as many channels as possible.
Proposed solution: Since we have a dedicated social media coordinator, your listing would be heavily promoted across multiple social media channels."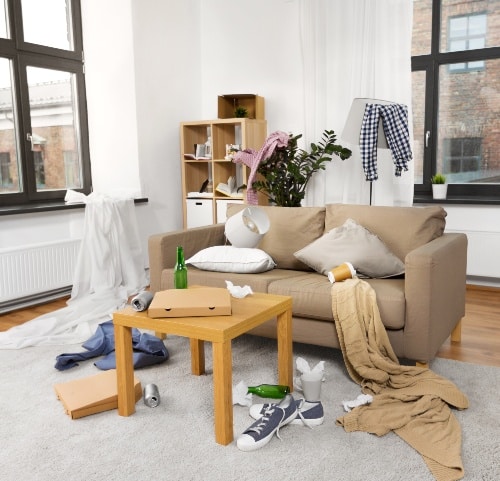 Problem: Low-quality Photography/Staging
"The pictures _________ chose for the MLS are low quality. They are too dark, blurry, and some pictures were taken at night. In order to show your house in the best light, we need to stage your home and take pictures at the right time.
Proposed solution: Not only is our photographer one of the best in _________, we also create free 3D tours of your home as well as provide free aerial drone photography and fly-through videos."
4. Give Them a Reason to Look to the Future
Now that you've outlined their main problems and provided solutions, give them more details about what it's like working with you and reasons to be excited about selling. However, even though you'll be talking about your brokerage, still keep the focus on the homeowner and what this specifically means for them. Remember, they've lost trust in an agent and have been disappointed before, so this is not the time to be generic about results or make false promises.
Instead of saying, "We're in it for the long haul. We offer drone photography for all clients, whether it's a fixer upper or a $3,000,000 estate," keep it relevant to their property.
Here's an example:
"At __________, we'll focus on the best time and strategy to sell your home the most effectively. Our team is available for questions 24 hours a day, and we promote your property on our active social media platforms. We'll also create a 3D tour and drone photography of your property to make it extremely appealing.
"We're confident we can help you, but we know it's scary to choose a new agent after having a negative experience, so we offer all new clients a risk-free strategy session."
5. Provide a Clear Call to Action
Keep in mind that the goal of the best expired listing letters is to get an appointment. Never forget to ask for one. End your letter with a clear request for action by the homeseller:
"If any of this sounds interesting, please don't hesitate to call me on my cell any time. I live a few blocks away on _______, so I can come by any time.
P.S. The next page of this letter features testimonials from a few of our many satisfied clients. If you want more details on how I work, feel free to call one of them.
Sincerely,
______________________
555-555-5555
@sallyrealtor
facebook/com/sallyrealtor"
Tips to Keep in Mind When Writing Expired Listings Letters
It's not as hard as you might think. If you keep the individual homeowner in mind and put yourself in their shoes, you'll be able to communicate with them much more clearly. Here are three tips to help you write a letter that gets responses.
Personalize Each Letter
Personalizing each expired listings letter will require significantly more work than just writing one generic letter and sending it to multiple addresses. However, these homeowners have already had a negative experience with an agent and need a personal connection more than anything else.
Sure, you can save time by using a template and automatically mailing it out, but you'll also increase the chances of your letter ending up in the garbage. Spending 20 minutes personalizing your letter will drastically increase the chance that you gain a new client.
'Fancy Talk Don't Work'
No, that wasn't a typo. Even if you're scanning this article, you almost definitely read that sentence—maybe because it's not the typical language you read online. It's a quote from Barbara Corcoran, someone who knows a thing or two about selling real estate.
Just like you, a homeowner whose failed attempt at selling their house doesn't have a ton of time or patience. Your letter may be the 10th expired listing letter they got this week, and they're sick of reading the same thing over and over. In order to get your message across, don't write long paragraphs or use fancy language that doesn't sound like you. Keep your letters conversational.
Use an Expired Listings Letter Template
You still need to do a little research on the property and personalize your letter. However, you shouldn't need to write a brand-new expired listings letter from scratch every time. You can repurpose the sections about your business and keep the same format—which will make the letter-writing process get better and faster.
Check out our expired listings letter examples to get some ideas.
Frequently Asked Questions (FAQs)
What is a real estate expired listing?
An expired listing means that a property has been on the market longer than specified in the listing agreement between an agent and a seller. This means that a homeseller is no longer obligated to list their property in the MLS with the original agent nor pay them a commission were the home to sell later, unless the homeseller were to choose to sign a new contract with the agent.
How do I identify expired listings?
You can identify expired listings by logging on to your MLS dashboard and conducting a manual search based on the expiration date, which you will then have to qualify. However, another way to identify expired listings automatically is to sign up with a lead generation service like REDX, which specializes in expired listings and other niche lead sources, and have them do this work for you.
You can read about more sources in our article on ways to get expired listing leads.
When should I approach expired listings?
There is no one answer for when to approach an expired listing. Many agents search for listings that have expired within the last two weeks when creating their contact lists, as these sellers are most likely to still be motivated to sell their properties, even if they are disappointed. However, this means that the competition for these listings will be the fiercest.
As a result, it can also be a good idea to also look for those whose listings expired between six and 36 months ago. This is because, in addition to there being less competition, these sellers have had more time to put their original disappointment behind them or may be more motivated to try a fresh approach.
Bottom Line
To capture the interest of a homeowner with an expired listing, writing a letter is one of the best ways because it's a more personable, human-to-human approach. Put yourself in the seller's shoes, and include the sections described above. This will directly address their feelings and their fears, and give them hope that you can solve their problem.