5 Best For Sale by Owner Sites
If you're planning to sell an investment property without using a real estate agent or looking for investment properties not listed with real estate agents, you might consider a for sale by owner (FSBO) website. FSBO sites with listing syndication offer the easiest way to increase the visibility of your property listing while many single listing sites are free or low cost. The best for sale by owner sites have a lot of traffic, getting your listing in front of many buyers.
Top 5 Best For Sale by Owner Sites
| FSBO Site | Best For | Pricing |
| --- | --- | --- |
| | Free customizable listing with unlimited photos | $0 to $399 |
| | Video uploading capabilities; Redfin listing | $99.95 to $399.95 |
| | Listing FSBOs on nationally recognized platform | $0 |
| | Listing commercial properties | $0 |
| | Free classified listings | $0 |
How We Determined the Best FSBO Sites
To determine the best for sale by owner sites, we considered the cost compared to the value received, the quality of the available features to list your property, and each site's ease of use. We also considered the types of property listings allowed and the general traffic to each site.
To gain the most market exposure, we encourage you to list your property on as many sites as possible. Aside from those reviewed here, there are many other noteworthy sites that also deserve mentioning. We've included the best of them in the table below, along with pricing information, property type, and site traffic.
For Sale By Owner: (Best Overall) for Free, High-quality & Customizable Listings

Price per listing: Independent package $0; Partner package $399 (one-time fee)
Types of properties: All types
Monthly site traffic: 750,000
For Sale By Owner claims to be the leading FSBO site in the United States with seven times more traffic than competitor sites. It has been around since 1999. According to the site, it has saved sellers an average of $14,760 per home sale. It's easy to use, and you can get the Independent package at no cost or pay a one-time fee of $399 for The Partner package.
The Independent package's free features include unlimited photos, customizable listings, tools to price your home properly, and live support from real estate experts. Paid features within the Partner package include yard signs, state-specific legal forms, a professional photo shoot of your home, and a home title search, which is available in some states. For Sale By Owner is easy to use and is a great choice if you want a customizable and professional-looking listing page with live support and access to the additional features.
FSBO.com: Best for Video Uploading & Redfin Listing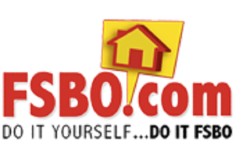 Price per listing: FSBO package $99.95; MLS [multiple listing service] package $399.95
Types of properties: All types
Monthly site traffic: 65,000
FSBO.com is a global site and has been in business for more than 20 years. Its main goal is to connect buyers and sellers of FSBOs in a cost-effective manner. There are two packages from which sellers can choose.
The first is the FSBO package for $99.95. Its term is 12 months and includes unlimited photos, a video, and listing on the FSBO site and a Redfin listing. The second package is an MLS package, which lists the property on the MLS, Zillow, Redfin, and Realtor.com for six months for $399.95. While this is a FSBO site, the six-month package includes a Realtor's commission, which is decided upfront and is usually an additional 2% to 3% of the sales price. Yard signs are included.
FSBO.com is righhttps://fsbo.com/sellers+t for sellers who want a basic FSBO listing site with unlimited photos, video upload capabilities, and a free Redfin listing. Sellers can also order a variety of yard signs from an a la carte menu. FSBO.com is also a good choice for low-cost brokerage services, but don't expect the same level of service as if you hired a broker or agent.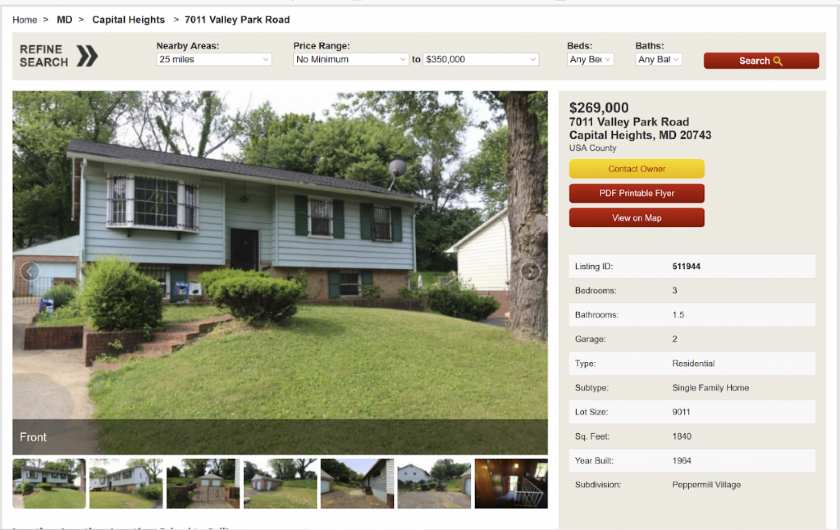 Zillow: Best for Listing FSBOs on a Nationally Recognized Platform

Price per listing: $0
Types of properties: Residential, new construction, and foreclosures
Monthly site traffic: 206 million
Zillow was founded in 2004. It's not a FSBO-specific site, but you can list your for sale by owner property on Zillow, and it will also be listed on its sister site, Trulia, which Zillow acquired in 2014. You will need to create an account to list your property, but there are no costs to list a FSBO.
In addition to the high-quality photos and listing presentation of your FSBO, Zillow also provides a property Zestimate— an estimated current market value. In the listing, additional information about the FSBO is located on the right. Site visitors can click across the tabs for more property details, such as information about the neighborhood and schools, tax and property data, and property details like number of beds and baths.
Zillow is right for property owners who want to sell their FSBO on one of the nation's leading real estate sites and want to share a detailed listing of their property that includes neighborhood data, and numerous professional-looking photos. Zillow doesn't offer yard signs or other tools specific to FSBOs.
LoopNet: Best for Listing Commercial Property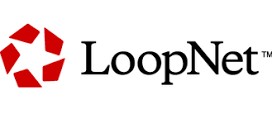 Price per listing: Free for a basic listing; call for premium listing
Types of properties: Building, condo, land, portfolio, or business
Monthly site traffic: 5.8 million
LoopNet is the largest online marketplace for commercial real estate. It was founded in 1995. It receives more than 5 million visitors per month and has more than 500,000 listings. LoopNet is not a FSBO-specific website. Instead, it lists and markets owner-financed properties. LoopNet lists your FSBO on CoStar, which is used by more than 93% of the top commercial real estate brokerages.
You can upload your commercial property listing easily by creating a free LoopNet account. Add the property description, location information, and upload photos. It's free to list on the site, but if you want a premium listing, you need to contact LoopNet customer support for pricing. LoopNet allows you to list investment highlights and attach a downloadable property brochure. You can add multiple photos to the listing carousel and include a cap rate so that investors can evaluate the property for its potential return.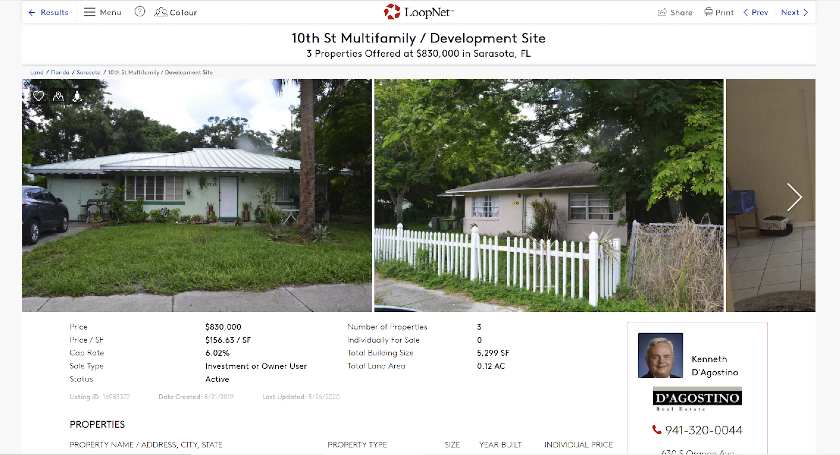 LoopNet is ideal for investors who plan to offer some form of owner financing for their FSBO commercial properties— whether that's a single property or an entire portfolio. It's also a good option for owners who are selling a business with or without real estate.
Craigslist: Best for Free Classified Listings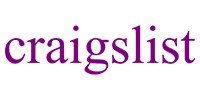 Price per listing: Free for all nonreal estate agents and brokers
Types of properties: Residential and commercial
Monthly site traffic: 775 million
Craigslist was started in 1995 and today is the ninth-most-visited site in the United States. It's not a real estate website. Instead, it's an online classified ads site, where many property owners list their properties for sale or rent. Craigslist does have real estate-specific sections, and site visitors can search by location, property type, price, and whether the property is offered by an owner or broker.
The site sells condos, commercial properties, multifamily properties, single-family homes, and apartment buildings. Listings run for 45 days and need to be renewed. Owners can upload multiple photos and have the option to include location, which shows up on a side map of the listing. We've included Craigslist in our analysis because of its popularity for homebuyers and tenants.
Craigslist is right for you if you want to stick to a budget and list your property for free. It should also be included even if you have a larger budget since it's a high traffic site. You will need to vet the callers yourself, and the site has some tips to avoid scams, such as dealing locally.
Additional Noteworthy FSBO Sites
| FSBO Site | Property Type | Site Traffic | Pricing |
| --- | --- | --- | --- |
| | Residential | 200,000 | $0 to $395 |
| | Residential and auction | 850,000 | $39/month per listing |
| | Residential | 30 million | 1% of selling price |
| | Residential, commercial, and timeshare | 1.26 billion | Starting at $150 for 30 days |
| | All types | 27.75 billion | Free |
Bottom Line
Selling your house as a FSBO can be a long, time-consuming process but, if accomplished, can save you thousands of dollars in real estate commissions. We recommend listing your property on as many FSBO sites as your time and budget allow. If you're buying an investment property, we recommend checking out the properties on the best for sale by owner sites like FSBO.com first since you can usually negotiate more with an FSBO than with a property listed with a Realtor.