Gifts for real estate agents are given by buyers or sellers primarily to show appreciation for the services of their agent. Common gifts include custom food baskets, decor, and technology, but there are many to consider. To help you in your search, we found 23 real estate agent gifts that fit every budget.
Here are 23 gifts for agents that they really want (and will definitely appreciate):
---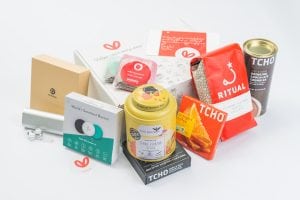 Figuring out the perfect agent gifts can be very challenging. Luckily, there's a better way than guesswork to make sure you get them something they love. Enter EvaBot. EvaBot uses artificial intelligence (AI) technology to take the guesswork out of gift giving so you can give the perfect gift. Every time.
EvaBot has a number of options, but you can use it completely free on the "Happy Plan." Here's how it works: Email your agent mentioning that you are sending them a gift, and copy Eva (eva@evabot.ai) on the email. From there, Eva chats with them to evaluate their tastes and collect their address. Once Eva comes to a decision, your agent is mailed a gift (you can decide the price, between $20 and $1,000) along with a handwritten note that you can customize.
---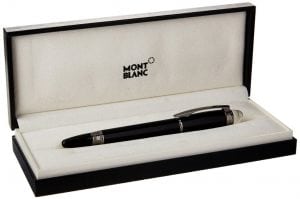 Every agent secretly wishes they had the nicest pen at the signing table. You can let them give any lawyer a run for their money with this Mont Blanc StarWalker that looks like it costs far more than $210. Beyond being drop-dead gorgeous, it's built in Germany from high-end materials and designed to last a lifetime.
If your agent is drawn more to shiny and flashy pens rather than the understated sophistication of the Mont Blanc, a silver and gold Parker Sonnet for $91 is another excellent choice, with the most 4-star reviews of any high-end pen on Amazon.
A luxury pen isn't something most professionals choose to spend money on, but as a gift for your real estate agent, they'll certainly appreciate that you did. Keep them smiling for many closings to come.
---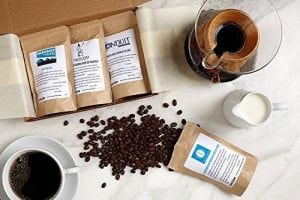 Let's face it—the entire real estate industry would grind to a sudden halt if there were a coffee shortage. It's no secret that we run on the stuff and are grumpy and miserable without it. To keep your agent happy and productive, this three-month gift subscription of gourmet coffees from around the world for only $68 will do the trick.
Each sampler pack comes with four different coffees from around the world, roasted to order by Seattle's best coffee roasters. They even include tasting notes and a profile of the roasters with each package.
If you are looking for something even more personalized, this adorable "I Turn Coffee Into Contracts" mug for $15.99 is the perfect accompaniment for your delicious gourmet coffee gift.
---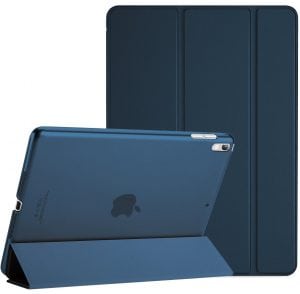 If your real estate agent owns an iPad Pro, then a slimline case can help them protect their technology. Answer the call by getting them a functional, beautiful iPad Pro slim lightweight case for $13.99, which opens quickly and comfortably and can also be used to prop the iPad up like a laptop. Be forewarned: They will most certainly be showing you slideshows of their latest listings with it the next time you meet for coffee.
---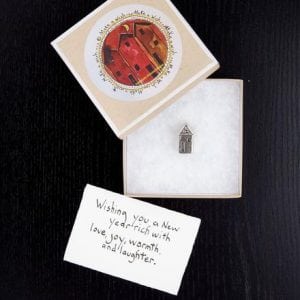 A Wishing House is a great reminder to agents that they don't just do a job, they help provide the most sacred spaces in clients' lives. Homes are a part of memories that families form and places where people often grow old together. At $24, this 1×1-1/4-inch pewter home knickknack is something special.
The Wishing House is a great gift for agents because it reminds them that the spaces agents tour are actually an integral part of clients' lives. An agent has likely helped you sell or purchase a home, so why not wish them well in their own abode? Each message on the Wishing House can be customized to your specifications and is a great reminder of the importance of the work they do.
---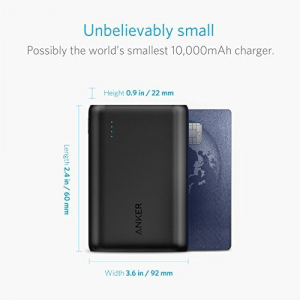 Your agent is always on the go, and their phone is their personal office. Cell phone chargers make perfect gifts because they give real estate professionals the juice to keep their phone going and the ability to leave those messy charge cords at home. The PowerCore is only $26.99 and the perfect addition to any agent's briefcase or purse.
This gift for agents will allow them to say goodbye to the days of the panic text or phone call, hoping the phone holds out for just one more minute. The Anker charger is smaller than a deck of cards, and can charge a phone over three times when charged at full capacity.
---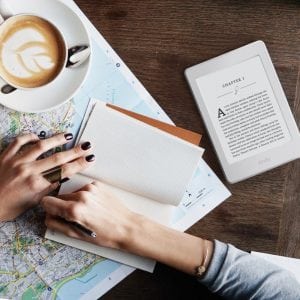 Even though we stare into screens for a good portion of our waking hours, many agents still love to curl up with a good book after a long, hard week. The Kindle Paperwhite at $119 is still one of the best readers on the market and has an incredible glare-free screen that makes taking in a book on the Kindle just as relaxing as reading a paperback.
---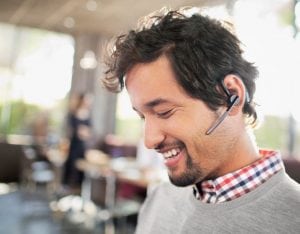 Being able to walk and talk at the same time is a game-changer for people who spend large amounts of their day on the phone. To make sure your agent can do it comfortably and with great sound, get them the Plantronics Voyager Bluetooth Headset for $124.24. PC Magazine and several thousand reviewers on Amazon all give it the highest rating possible.
---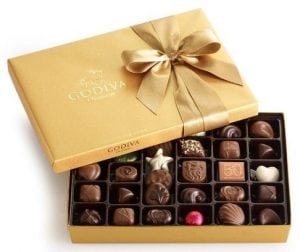 No hungry agent or client can resist chocolates—especially not Godiva's delicious and beautifully packaged gold balloting variety box. This set includes irresistible Belgian dark, milk, and white chocolates carved into hearts, stars, and seashells. Retailing at $35.95 and garnering almost 500 5-star reviews by those who've purchased, we'd say this box of chocolates is definitely worth the money.
---

Does your agent whip out photos of their dog like many do of their children? BarkBox can be the gift that keeps on giving by supplying your agent's dog with fun treats, toys, and surprises every month. Gift a subscription for a month ($29.95), six months ($138), or a year ($240).
---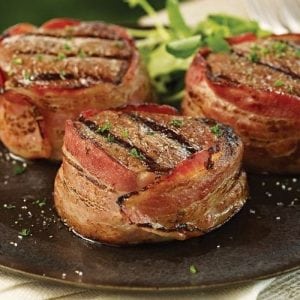 These bacon-wrapped filet mignons from Omaha Steaks, priced at $69.99, make an ideal gift for foodie agents. These filets are delicious, decadent, and something most people would never buy for themselves. With Omaha Steaks, you are giving the gift of a good meal to your agent.
---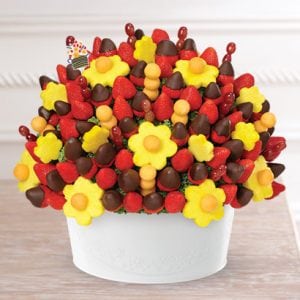 Agents are always grabbing something to eat on the go, and fresh fruit (with chocolate-dipped strawberries) are more than a welcome change. This is a great team gift for agents, their assistants, and others who helped you sell or get into that perfect home. The whole office will love you for it. Arrangements starts at $19; the Berry Bouquet shown above is $75.
---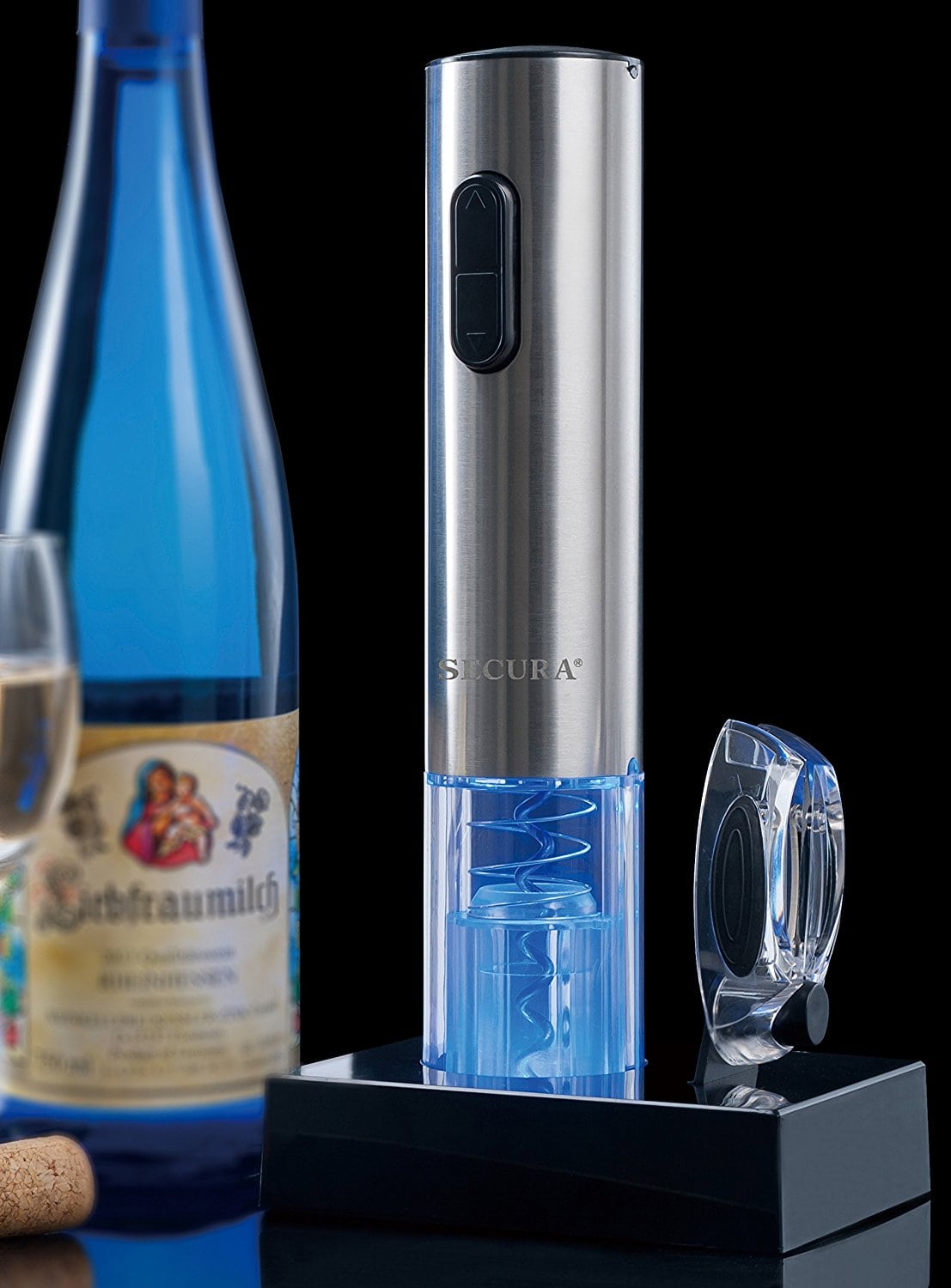 Enjoying a nice glass of wine shouldn't be ruined by the struggle of getting it open. The Secura Stainless Steel Electric Wine Opener with Foil Cutter is one of those rare kitchen gadgets that actually works as advertised. At $19.99, it's a steal for what it provides. This thank-you gift for your agent is the gift that keeps on giving, whether they're having a quiet night in or hosting a small gathering with friends.
---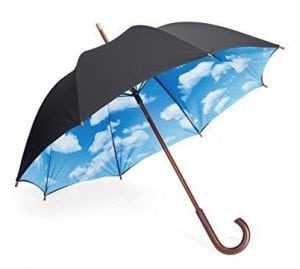 Since agents have to go to meet clients—even in the rain—an umbrella is a perfect gift. This Blue Sky umbrella is a wonderful conversation piece priced at $63.25 with classic design on the outside and a fun sky image on the inside. Plus, every time they need to use it, they will think of you!
---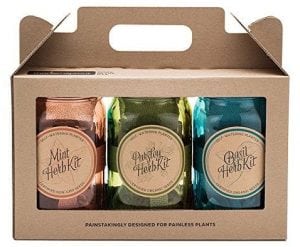 Voted one of Oprah's favorite things, this gift stands the test of time. The Modern Sprout kitchen herb garden kit contains mint, parsley, and basil plants in gorgeous, kitchen windowsill-worthy tinted Mason jars for $54. We all like to feel as though we have a green thumb, even though we don't all have the time to maintain a true garden. This thank-you gift is easy for the agent who loves fresh herbs but doesn't have the time to grow their own.
---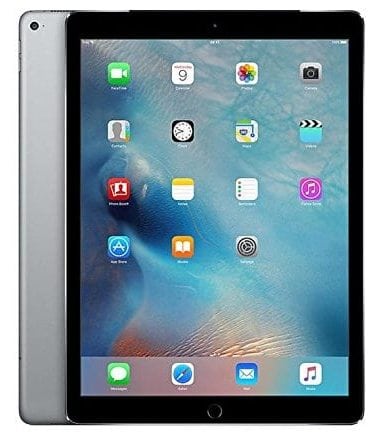 If your agent wasn't clutching an iPad like a precious gemstone and constantly tapping away on it to show you something, you can be 100% certain that they wish they were. You can make them happier than a kid at Christmas by getting them the sleek new iPad Pro.
While coming in at $499 to $650, this gift might seem a bit steep. However, if your agent just saved you thousands of dollars on a home purchase or landed a buyer at a higher price than you imagined, this gift might be just the worthy token of appreciation you've been looking for.
---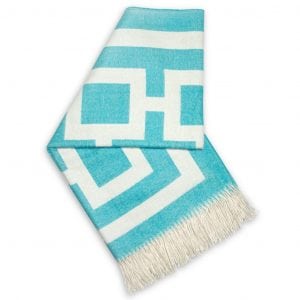 Both agents and clients will love this luxurious throw from Jonathan Adler. So often, agents get wonderful housewarming gifts for their treasured clients, but they also appreciate quality pieces like this themselves. At $220.75, this alpaca throw will keep them toasty on even the coldest winters or simply become a favorite piece in their living room.
---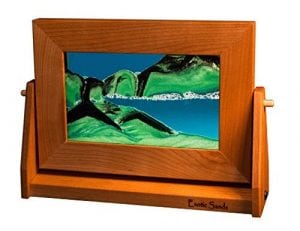 While agents are often busy, they do have downtime. In order to help make your agent's relaxed desk time more interesting, give them a desk toy like this Original Moving Sandscape by Exotic Sands. At $80.95, it may seem a bit pricey, but it's a gift that keeps on giving—and it offers zen-like calm when your agent needs it most.
---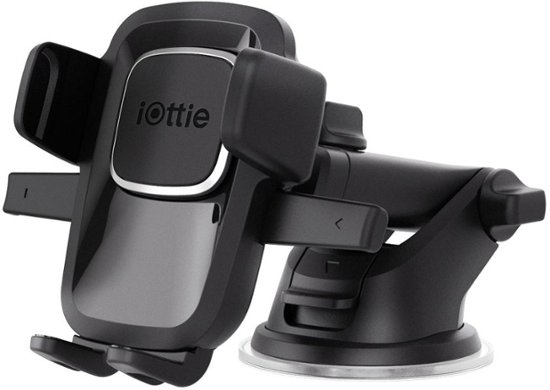 Most agents have a smartphone they use for navigation or keeping up with clients. A phone mount for a car is a good way to help agents keep track of what is going on, even on the road. The iOttie one-touch dash and window mount secures your agent's smartphone for easy access, ensuring no in-and-out-of-pocket fumbles. Plus, it's reasonably priced at $24.95.
---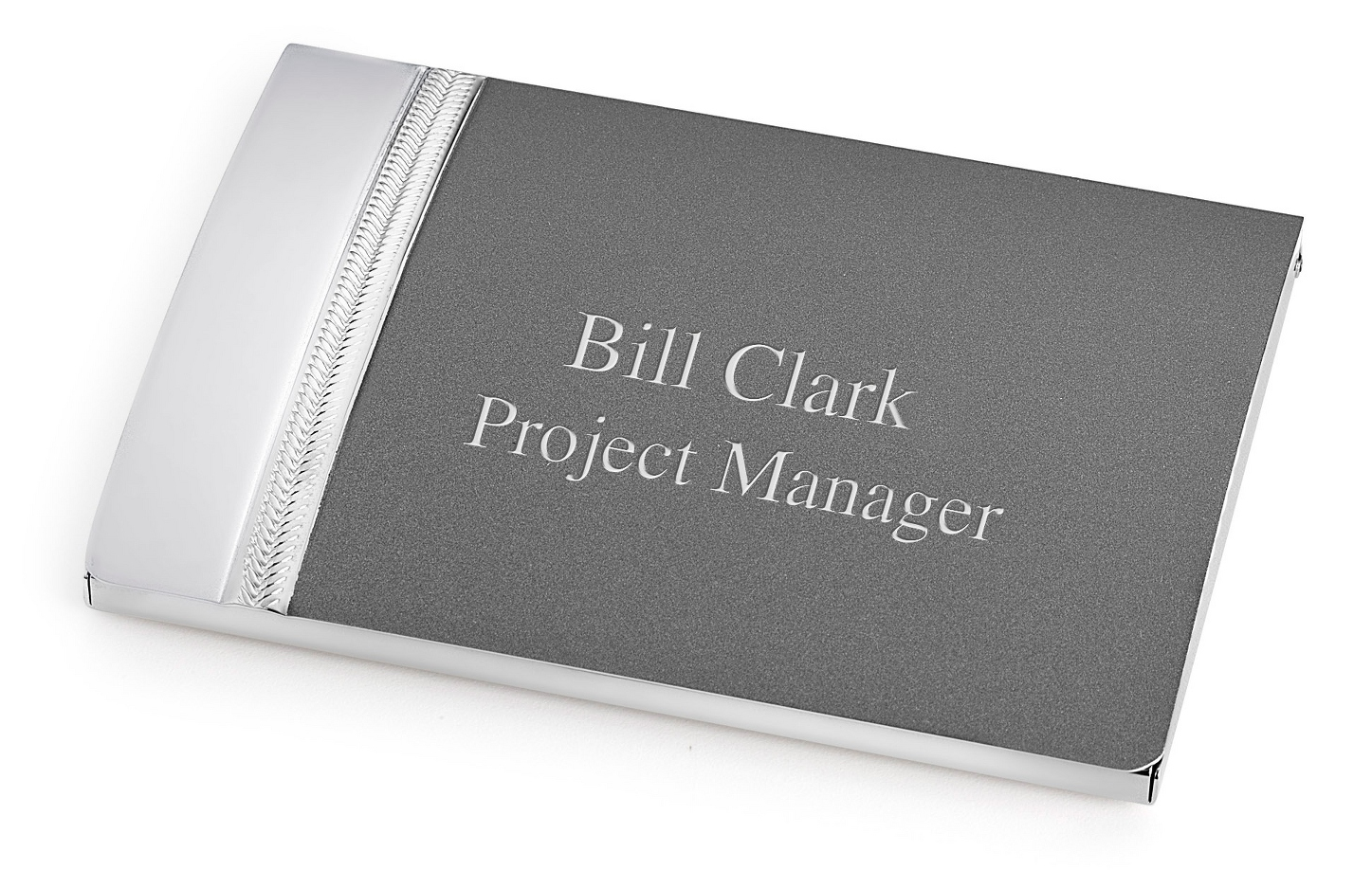 From open houses to networking events, your agent is constantly at events where they're giving out business cards, and they're likely digging them out of their purse or wallet. But an engraved business card holder—priced at about $25—will keep cards pristine and together until they're ready to pass on to the next potential client. Plus, nothing says "established agent" like an engraved business card holder.
---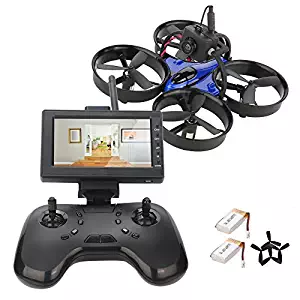 For the more tech-savvy agent who loves gadgets, a mini-drone will give them the ability to take pictures of properties and create video tours of their listings. The drone featured above from Air Drone Craze comes with an LCD camera and video viewer and costs only $120. That's a small price to pay for breathtaking listing photography that generates a slew of new leads.
---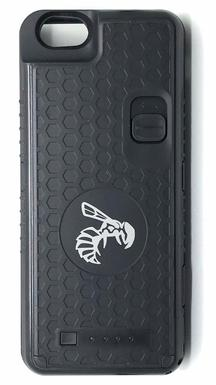 While most real estate agents don't often worry about safety concerns when traveling to and from showings or open houses, it's a good idea to make sure they're protected. Consider getting your agent this YellowJacket stun gun case for $79; it protects the agent and is remarkably discreet.
---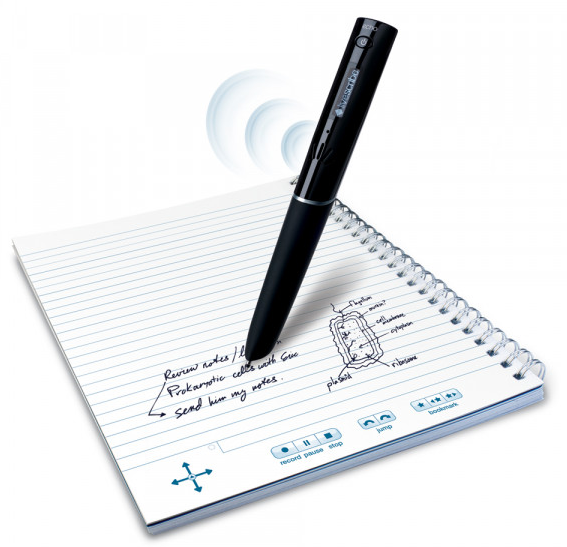 Agents often jot down notes or try to remember details about clients during meetings. The Echo smartpen—priced at $99.95—is a writing instrument that records both words on a page and spoken audio. If your agent loves taking notes, this pen will be a godsend, capturing important information—like appointments, details about clients, and property notes—digitally. That means no more having to file and track countless sheets of paper.
---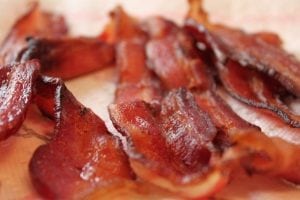 Subscription gifts are one of the only ways to stay top-of-mind all year long. This bacon-of-the-month subscription from Zingerman's is a great way to keep you on your agent's radar (if you ever need help with future sales or purchases). The plans range from a three-month ($99) to a six-month ($189) to a full one-year subscription ($300) of monthly artisanal bacon shipments.
The "Bacon All Year Club" might have a $300 price tag, but every month you'll be sending your agent 12 ounces to 16 ounces of one specialty bacon a month, including Kentucky dry-cured, Hungarian double-smoked, Indiana jowl bacon, and a number of other types. If your real estate agent is a bacon fan, you will find no better gift.
---
Bottom Line
For clients who want to show appreciation to their real estate agent, technology, food, and business tools top the list of our best gifts in 2019. Some items are modestly priced while others are more extravagant. Whatever gift you pick for your real estate agent, it should reflect their service and commitment in helping you buy or sell a home.