Heatmaps help businesses visually understand how website visitors interact with their website. Heatmaps inform website design, optimization, and customer service decisions, and supplement analytics software with qualitative traffic analysis. We analyzed all major heatmap software, and considered price, features, and ease-of-use to determine our six top picks and best overall option.
Top 6 Heatmap Software 2018
| Best Heatmap Software | Best For |
| --- | --- |
| Hotjar | (Best Overall) Businesses that want free heatmap software with advanced analysis and analytics tools. |
| Lucky Orange | Businesses that want budget-friendly dynamic heatmap software with real-time analysis. |
| CrazyEgg | Companies that want easy-to-use heatmap software with A/B testing and advanced segmentation. |
| Mouseflow | Companies looking to understand website friction points that stand in the way of conversions. |
| Freshmarketer | Businesses that want real-time visitor insights to create personalized user experiences. |
| Smartlook | Businesses that want recording and heatmap-based, event-specific analytics to understand why users act. |
How We Evaluated Heatmap Software
The best heatmap software for small business should be budget-friendly, offer easy-to-read insights tailored to your business needs, and support third-party integrations. To narrow down our initial list of 35 heatmap software options, we compared each option's price to heatmap and analysis features, including each heatmapping software's ease-of-use, its compatibility with relevant small business tools, and software reviews.
The specific criteria we used to evaluate the best heatmapping software include:
Price – Small to mid-sized business tools should be reasonably priced to reap ROI from implementation and usage costs. We provided a range of options, all of which are affordable for small business budgets.
Ease of Use/Installation – Navigating, using, installing, and reaping insights from small business heatmap software should be quick and intuitive. We chose solutions that are designed to be easy to use.
Types of Heatmaps – Many heatmap software tools offer a variety of heatmaps, including scroll, click and tap, move, and segmented heatmaps. We prefer software that offers as many of these heatmap options as possible.
Breadth of Features – Some companies need a wide range of analysis features to understand different perspectives of the user experience. Others want a simple, straightforward tool with hassle-free testing. We included a mix of comprehensive and simplified solutions.
Recordings – Most heatmap software offer visitor session recording, while others also offer recorded conversion funnels to understand where customers drop-off of the conversion journey. We looked at software that includes continuous session recordings, conversion funnel recordings, and analysis by visitor segment, behavior, or problem.
Analysis Features – Analysis features include reports to look at different customer segments, sources, behaviors, tasks, and sessions-to-surface insights. Dashboards should be easy to read and offer as much segmentation as possible.
Integration Capabilities – Good heatmapping software can easily pair with other relevant virtual business tools, including CRMs, supplemental analytics software, and more.
"Some analytics tools provide more metrics and quantifiable data, while heatmaps often provide qualitative data. Other tools can give you hard numbers, but marketers need to analyze the behavior that you see with heatmaps and determine trends."

— Brady Rebhuhn, Digital Marketing Analyst, Blue Compass
Based on the criteria above, our #1 recommendation for best heatmap software is Hotjar. Hotjar stands above the competition as a free, all-in-one toolkit with heatmaps, analytics tools, session recording, funnels, filters, and focus groups.
Best Overall Heatmap for Small Businesses: Hotjar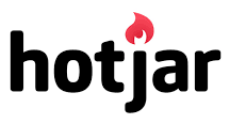 Hotjar is a heatmap software with robust analytics tools starting at free or an affordable $29 a month. While there are other reasonably-priced heatmap software options, Hotjar has more heatmap and analysis features than other low-cost tools. Hotjar is best for businesses that need an affordable way to collect qualitative data across the customer journey, as well as data storage to compare insights month-after-month.
Hotjar Pricing
Hotjar offers a free version for business with 2,000 pageviews/day with data storage for 365 days. Their paid plans begin at $29/month and collect data from 10,000 pageviews/day. Pricing increases based on website traffic. Overall, Hotjar's paid plans are competitively priced, and they offer a 15-day free trial.
Hotjar offers larger plans for a monthly fee:
20,000 pageviews/day: $89/month
50,000 pageviews/day: $189/month
12,000 pageviews/day: $289/month
400,000 pageviews/day: $589/month
Hotjar Features
Hotjar is an all-in-one heatmap and analytics software with click, scroll, tap, and movement heatmaps you can segment by device. It also comes with analysis features like session recordings, form analysis, conversion funnels, surveys and polls, and the ability to recruit test users. Hotjar's feature menu is more robust than most heatmapping software, with the inclusion of surveys and recruit-test-user capabilities, as well as all the basics.
Ease of Use
Hotjar offers a short script you can copy and paste into your WordPress header and is easily compatible with tag managers. Because Hotjar has a full range of heatmap and analysis features, it often requires a learning curve to understand how all features work together for deep insights.
Heatmaps
Hotjar offers three basic heatmaps, including clicks, scroll, and movement heatmaps, even in their free version. Their scroll heatmap uniquely offers the exact percentage visitors engage at each scroll position.
In terms of data collection, unlike Smartlook and Lucky Orange, Hotjar's heatmaps do not offer personally identifiable information about website users. While this protects visitors' privacy, it makes it difficult to reach out to specific users. You can, however, target specific or multiple similar pages for collecting heatmap data, as well as a specific number of visitors to analyze.
Recordings
Hotjar records how users interact across your business website. You can tag recordings based on notable content like a broken button, as well as share recordings with colleagues to collaborate on optimization decisions. You can also discover what causes visitors to drop off before converting by recording specific conversion paths like a homepage to a "buy now" button.
Analysis Features
Hotjar offers in-depth form analysis capabilities, allowing you to pinpoint fields that make visitors hesitate, abandon the form, click erroneously, or leave fields blank. When paired with heatmaps and recordings, their form analysis offers you the ability to walk with visitors and track their behavior patterns.
When questions remain after observing visitors' actions across your website, you can gather visitors' opinions by asking them directly. Further, you can target specific visitors with polls and surveys and offer sentiment emoji buttons for visitors to share their user-experience sentiments. To ask visitors questions across the entire customer journey, with Hotjar's unique recruit-test-users feature, you can invite visitors to participate in a focus group in exchange for a free gift.
Integration Capabilities
Hotjar offers installation capabilities that can be completed quickly by copying and pasting one script. It offers fewer tool integrations than Smartlook, but still offers a fair amount. Examples of tools you can install or integrate Hotjar into include HubSpot, Omniconvert, Optimizely, WordPress, Google Tag Manager, Drupal, and Segment.
What Hotjar Is Missing
Hotjar only records what you set it to, unlike Freshmarketer, which offers continuous recording for a full-breadth sense of visitor interactions. In addition, its polls are sometimes limited in customizable design capabilities and so lack a sophisticated or modern design. Lastly, you can't incorporate buttons and URLs into forms to send visitors to a particular page when exiting.
What Users Think About Hotjar
Users love that Hotjar offers a free or low-cost and very comprehensive heatmap and analytics toolkit. They also like that Hotjar offers features other heatmaps software skimp on, like polls, surveys, and test-user-recruit capabilities. However, because the software has so many features, it often requires a learning curve. In addition, many users wish they could better customize Hotjar's polls to their brand, and personalize CTA buttons.
Best for Real-Time Dynamic Heatmaps: Lucky Orange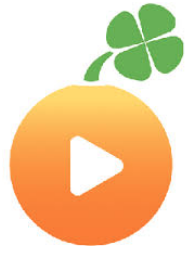 Lucky Orange is a heatmap/analytics software known for its distinctive real-time, dynamic website analysis. It's also a low-cost option with plans starting at $10 a month. Lucky Orange is best for businesses with low margins and lots of product categories, apps, or shopping carts that rely on dynamic navigation like drop-down menus and pop-ups.
Lucky Orange Pricing
Lucky Orange's Starter plan is $10 a month and their Small Business plan is $20 a month. Each plan comes with a free trial, unlimited recordings, heatmap data, chat transcripts, and access to all of Lucky Orange's features and heatmaps. If you commit to one- or two-year plans, you receive 10 percent or 30 percent discounts, respectively.
Here's what Lucky Orange heatmap software plans offer:
Starter plan: $10/month for 25,000 pageviews/month, one website, and two operators.
Small Business plan: $20/month for 60,000 pageviews/month across three sites and four operators.
Lucky Orange Features
Lucky Orange offers many of the same features Hotjar does, except user-recruit testing, sentiment feedback, and large-data storage. However, it does offer click, movement, and scroll heatmaps as well as form analytics, continuous visitor recordings, polls, conversion funnels, customizable dashboards, and a long list of integratable platforms.
Ease of Use
To install Lucky Orange's heatmapping software, simply copy and paste the tracking code into your website header. For simplicity, it is also supported by tag management tools. Because Lucky Orange records every visitor session, it generates a lot of visitor data. In turn, it requires a learning curve to use all real-time features while they're still useful. However, Lucky Orange dashboards make it easier with code-free drag-and-drop design capabilities.
Heatmaps
Lucky Orange comes with all the heatmaps Hotjar does, including clicks, mouse movement, and scroll depth, but what sets it apart is its real-time dynamic heatmap structure. You can watch visitors in real-time as they move from page to page and interact with dynamic website components like drop-down menus and pop-ups.
The dynamic real-time heatmap acts as a website overlay, allowing you to see all the heatmap data as you move through your website. You can take snapshots of real-time heatmaps and share them with team members to collaborate on needed changes. You can also segment visitors by device, date range, or operating system to compare how segments use your site differently.
Recordings
Lucky Orange records every visitor session automatically, while Hotjar only records what you manually set it to. You can filter through all recordings to segment by device, user demographic, set tags, customer ID, order numbers, username, behavior, and more. For more in-depth conversion funnel analysis, you can create unlimited filters by user sessions, behaviors, conversion paths, and key drop-off points.
Analysis Features
What makes Lucky Orange's analysis capabilities stand out is its real-time form analytics, visitor recordings, chat, polls, and data-rich dashboards. With Lucky Orange's form analytics, as visitors interact, you can see what fields visitors lingered on, the order in which they filled fields out, where they dropped off, and more.
While Lucky Orange doesn't offer surveys like Hotjar, its polls and chat features allow you to reach out to targeted visitors in real-time for more information. You can trigger polls to appear based on user behavior, pages viewed, devices, demographics, and more. When visitors struggle, you can watch them in real-time via recordings, then offer to chat to resolve issues as they pop up.
Integration Capabilities
Lucky Orange has a big advantage over Hotjar in the number of integrations it works with, including tag managers, CRMs, sales platforms and more. Some of the 25 participating integration companies include Shopify, Squarespace, Unbounce, WordPress, Google Analytics, Blogger, 3D Cart, HubSpot, and more.
What Lucky Orange Is Missing
Lucky Orange's data storage is very limited compared to Hotjar's. While Hotjar offers 365 days of data storage, allowing for month-to-month or seasonal insight comparisons, Lucky Orange only offers 30 days of data storage and hefty fees to get more.
What Users Think About Lucky Orange
Existing users like Lucky Orange's low price, rich data produced by always-on recording and heatmaps, real-time insights, and the ability to reach out to website visitors in real-time chat. They also like the great customer care Lucky Orange offers. However, they don't like that the tool sometimes crashes, making users start over with generating reports. Additionally, they wish Lucky Orange offered longer data storage history in their lower-priced plan.
Best for A/B Testing with Segmentation: CrazyEgg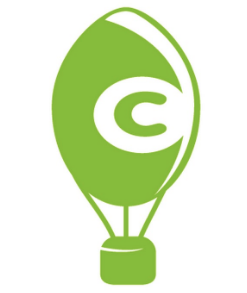 CrazyEgg is a mid-market heatmap/analytics combo software. It's known for its Confetti feature, allowing users to segment clicks based on metrics like keywords, time-on-site, OS, geography, customer segments, and more. Its reports can be further segmented by metrics like browser, time of day, and referrer. It's best for companies that need simplified customer segmentation and A/B testing capabilities.
CrazyEgg Pricing
CrazyEgg offers two plans for small businesses starting at $29/month. They also offer larger Plus and Pro plans with more features. When billed annually, plans are lower-priced, and all come with 30-day free trials. Compared to Hotjar, CrazyEgg offers a lower monthly rate for the amount of pageviews, but fewer heatmap and analysis features.
Here's what you can expect from CrazyEgg's two small business plans:
Starter Plan: At $29/month, the Starter Plan offers 20,000 pageviews/month and 100 snapshots, 100 recordings, three months of recording usage, and unlimited A/B tests, team members, and domains.
Standard Plan: At $49/month, the Standard Plan offers 50,000 pageviews/month, 100 snapshots, 250 recordings, three months of recording storage, and unlimited A/B tests, team members, and domains.
CrazyEgg Features
CrazyEgg is a bare-minimum heatmap and analysis tool for the less tech-savvy to understand visitor preferences. It offers low-price access to large data sets but lacks features that complicate quick and easy insight access, including form analytics, conversion funnels, polls, surveys, and chats. Their proprietary Confetti heatmap offers strong customer segment analysis and users enjoy easy optimization via automatic A/B testing and winning-version launch.
Ease of Use
To install CrazyEgg, you just have to copy and paste CrazyEgg's code snippet into your WordPress header file. Setup is similar to Hotjar, Lucky Orange, and most options on this list. Because this tool doesn't include a lot of extra features, it's easy for non-tech people to use. Even A/B tests can be set up quickly and will automatically launch the winning version, eliminating the need for coding skills to optimize your site.
Heatmaps
CrazyEgg has click-and-scroll heatmaps to help users understand what grabs visitors' attention, what frustrates them, and how deeply they engage. Their real-time Confetti feature is what makes their heatmaps stand apart. By displaying color-coded dots instead of deepened hues on each element to represent more individual clicks, you can filter out clicks by geography, operating system, and more to understand what makes individual customer segments act.
Their overlay feature allows you to understand what most grabs visitors' attention by sharing the percentage of clicks each page element receives. Or, if you prefer, you can view this information in a listicle numerical report.
Recordings
CrazyEgg's recording capabilities allow you to view entire user sessions to learn where visitors scroll, hover, move, and avoid. You can filter recordings that show how visitors navigate and use different pages, elements, forms, conversion flows, and more. Then, you can share recordings with team members to collaborate on design decisions. Unlike Hotjar, by default, CrazyEgg offers continuous recording of all visitors and you can pinpoint specific recordings using filters.
Analysis Features
While CrazyEgg doesn't offer form analysis, polls, and surveys, its A/B testing feature allows you to test user experience elements and launch versions that convert. Design changes don't require coding. Instead, you can simply click on them and begin experimenting. Then, by testing on different versions you've created, the multivariate engine will test them and launch the winning version automatically.
Integration Capabilities
CrazyEgg offers a basic integration package comparable to Lucky Orange. It integrates with WordPress, Google Tag Manager, Shopify, Wix, Squarespace, Drupal, Magento, and Joomla, allowing you to easily view and analyze visitor behavior using these platforms.
What CrazyEgg Is Missing
CrazyEgg is a minimalist heatmap and analysis tool, so it doesn't offer the robust toolkit Hotjar does, including surveys, dynamic real-time element analysis, customer chat, conversion funnels, and form analytics.
What Users Think About CrazyEgg
Users like that CrazyEgg is easy to use, even for non-tech people, but still offers deep insights via its A/B testing and Confetti features. Its intuitive navigation means it doesn't require a big learning curve. However, some reviewers would prefer it have more page-specific analysis features, like the ability to gather behavior insights on dynamic page elements.
Best for Pinpointing Friction-Hindering Conversions: Mouseflow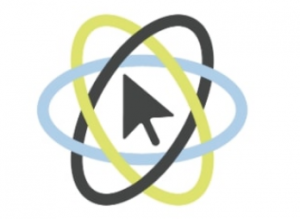 Mouseflow is a visitor recording and heatmapping software for identifying conversion pain points. Its unique Friction Report Card, paired with its funnel, form, feedback, and session replay features, help businesses pinpoint what hinders conversions. It's a mid-priced option with a free version, and it's best for businesses that want to streamline their conversion funnel and increase website-visitor conversions.
Mouseflow Pricing
Mouseflow has three price plans, including a Free, Starter, and Growth tier. Its Starter plan is $29/month for 2,500 monthly sessions and three months of data storage. Its free plan has the same features, but limited access. Their Growth plan is $99/month and better for mid-sized businesses. Paid plans include a free 14-day trial.
Mouseflow Tiered Features
| | Free | Starter | Growth |
| --- | --- | --- | --- |
| Pricing | Free | $29/month | $99/month |
| Monthly Sessions | 100 | 2,500 | 10,000 |
| Months of Storage | 1 | 3 | 6 |
| Websites | 1 | 3 | 6 |
| Funnels | 1 | 3 | 10 |
| Form Analytics | 1 | 3 | 10 |
| Feedback | 1 | 1 | 5 |
| Session Replay | ✔ | ✔ | ✔ |
| Heatmaps | ✔ | ✔ | ✔ |
| Integrations | ✔ | ✔ | ✔ |
Free
Mouseflow's free plan has limited features, like monthly sessions, storage months, websites, funnels, form analytics, and feedback. Instead of creating two funnels to a call-to-action and checkout, for example, you must choose one. The same goes for analytics and feedback surveys. Further, while Mouseflow only allows 100 sessions in their free plan, Hotjar allows 2,000 pageviews a day, equaling roughly 500 sessions.
This plan is right for solopreneurs who don't expect a lot of daily website visitors or actions on their website, but want to optimize their sites so they can grow. One heatmap and session replay allows them a basic understanding of what they're doing right and what they need to improve. Then, a survey helps them understand any visitor's opinions or preferences they may have missed.
Starter
The starter plan is a leap up from the free plan with 2,500 sessions (approximately 16,000 pageviews/month) and three storage months. It's pricier than Hotjar, given the daily sessions included, but you can learn and compare patterns from large data sets month-to-month. Then, you can pinpoint pain points to improve. For example, create funnels for different customer-journey-stage friction points to improve on them simultaneously for quick wins.
This plan is right for companies that already have the bones of a business up and running and are looking to expand on the meat. It helps these businesses improve the customer experience to build out target markets and attract new ones.
Growth
With this plan, you can track roughly 70,000 pageviews and 10,000 sessions a month over six websites. You can also manage optimization needs by tracking up to 10 conversion funnels simultaneously, and 10 form-friction points, using heatmaps, session replay, and dashboards to do so. Though comparable in price to Hotjar, this plan offers less data via much fewer daily pageviews.
The Growth Plan is great for established small businesses and even budding franchises that have a marketing staff and know a lot about their various customer segments. They've worked out the bugs in their systems and are now digging deeper to understand different ways customers might approach conversion and how to improve on them for a smooth experience no matter the path, business website, or shifting customer preferences.
What Mouseflow Is Missing
Mouseflow doesn't have real-time analysis like Freshmarketer or Lucky Orange, and is limited in its pageviews compared to some competitor packages, including Hotjar. Though they do offer site surveys, they don't offer the ability to create visitor polls. To access polling features, look into our best-overall option, Hotjar.
What Users Think About Mouseflow
Users like Mouseflow's great customer support, its plethora of heatmaps, easy installation, and automatically-tagged recordings for easy filtering. They don't like not being able to add notes to recordings for team collaboration and that the dashboard comes with a steep learning curve.
Best for Creating Real-Time Personalized Experiences: Freshmarketer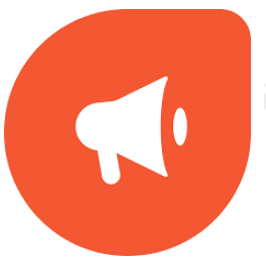 Freshmarketer is an all-in-one conversion rate optimization software with real-time heatmap, analytics, and easy website design tools. It stands out for pairing real-time user behavior analysis tools with real-time personalized website design tools. It's best for businesses that need to observe visitors' real-time behaviors and sentiments to then create personalized user experiences in real-time.
Freshmarketer Pricing
Freshmarketer's Garden plan is $159 a month when paid monthly and $99 a month when paid yearly. Their free Sprout version covers 10,000 monthly visitors and several analysis features but no heatmaps. Their free 30-day trial includes insights into 50,000 unique visitors (approximately 350,000 pageviews), all features, and experimentation capabilities.
Here's what you get with their paid Garden Plan:
50,000 visitors/350,000 pageviews/monthly
All heatmap and analysis features
The ability to increase the number of monthly visitors for a fee
Freshmarketer Features
Freshmarketer has a robust set of features with some that others lack, including real-time analysis, dynamic heatmaps, A/B testing, and personalization capabilities. They offer click-and-scroll A/B-testing-enabled heatmaps, continuous recording, conversion funnels, and form analysis, polls and feedback.
Ease of Use
To install Freshmarketer, just copy the snippet code and paste it into your WordPress header. You can also lean on Google Tag Management to insert the code. With advanced features like A/B testing and personalized campaign design, the learning curve is moderate. The interface is non-intimidating, clean, and intuitive, helping new users navigate analysis rather easily. Customer service is happy to support new users through the learning curve.
Heatmaps
Freshmarketer offers click-and-scroll heatmaps but no movement heatmaps. Like Lucky Orange, heatmaps work on dynamic websites and in real-time. They also enable A/B testing by comparing webpage versions and consolidating heatmap data from similarly-structured pages to reveal visitors' design preferences. You can also view heatmaps of desktop, mobile, or tablet webpages.
Recordings
Freshmarketer records every user interaction while masking sensitive user data (like visitor passwords). You can target users to record by audience segments, replay recordings to surface targeted behavior insights, track users' path to conversion via funnel recordings, and learn where they drop off and what keeps them from converting.
Analysis Features
Freshmarketer offers real-time testing and analysis features that teach you how to respond to each visitor in real-time to keep them from dropping off conversion pathways. Form analysis allows you to review how visitors interact with forms and pinpoint conversion problems in real-time. If heatmaps, A/B testing, and form analysis don't reveal full visitor preferences, you can ask visitors' opinions with exit polls, then analyze responses via word clouds, bar charts, and gauge charts.
To keep visitors engaged, Freshmarketer offers 23 audience segments to test and optimize personalized user experiences. Additionally, you can refine user experiences by targeting and segmented users for goal-oriented tests. Once a version is deemed superior to others, Freshmarketer recognizes this and automatically launches it.
Integration Capabilities
Freshmarketer doesn't offer as many integrations as Lucky Orange but more than Hotjar. Their nine integrations include Zapier, Google Analytics, Kissmetrics, Google Tag Manager, Mixpanel Integration, Drupal, Google App, Joomla, Shopify, WordPress, and Unbounce.
What Freshmarketer Is Missing
Freshmarketer doesn't have movement heatmaps to track where visitors move their mouses on desktop computers. In addition, they don't offer scroll heatmaps to show visitors' engagement levels. Smartlook offers more heatmap options, including the ones Freshmarketer lacks.
What Users Think About Freshmarketer
Users love the customer support, robust goal-oriented and personalization features, and easy-to-understand and easy-to-navigate user interface. However, the pricing can be high for this type of software and there is a moderate learning curve, especially with testing.
Best Heatmap Software for Detailed Event Tracking: Smartlook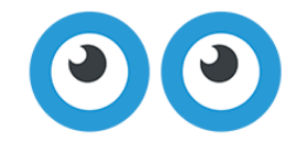 Smartlook is a qualitative analytics software that combines continuous recording, heatmaps, and funnels to show user intent. Its Event Tracking feature stands out, allowing businesses to easily pinpoint visitors' page activities and track them based on user identity and patterns. Smartlook helps businesses on fixed budgets understand why identifiable users act on page elements.
Smartlook Pricing
Smartlook offers a $79/month Power Plan for 25,000 monthly visitors and a more economical $19/month Startup Plan for 5,000 monthly visitors, in addition to a free plan. Plans come with a free 10-day trial. To take advantage of event tracking and funnels, this software is pricier than Hotjar and Lucky Orange.
Here's what you can expect from each plan:
Power Plan: This plan starts at $79/month for websites that have 25,000 visits per month and would like one month of data history storage. Prices go up from there based on the number of monthly visits and months of data storage you'd like.
Startup Plan: Starting at $19/month, this plan includes tracking for 5,000 monthly visits, one month of data history storage, the Event Picker feature, user ID by journey, unlimited recordings of up to two events, and one unlimited funnel.
Smartlook Features
While Smartlook lacks many features that Hotjar, Lucky Orange, and other heatmapping software have, it offers an Event Picker, automatic tracking of all user sessions, heatmap filters, an abundance of integrations, and identifiable visitor information. To make sense of large data sets, the Event Picker allows you to pick detailed website or conversion events to analyze and compare, then view customer-specific events and recordings for problem resolution.
Ease of Use
Like other heatmap software included in our list, installing Smartlook is easy. Just copy and paste their code snippet into your WordPress header. They offer an integration with Google Tag Manager to make it easier. Likewise, the user interface is intuitive and their analysis tools offer dashboards that make surfacing insights straightforward.
Heatmaps
Smartlook heatmap software offers movement and scroll heatmaps, allowing users to understand where visitors navigate and how far they scroll. Unlike a lot of heatmap software, it also offers heatmaps for comparing new and returning visitors. You can create heatmap filters for specific visitor sets and then analyze them against each other. See how visitors on different devices behave differently to device-specific pain points, for example.
Recordings
Smartlook offers shareable recordings of entire visitor sessions and customer journeys. To help you respond to visitor problems or frustrations, Smartlook securely identifies visitors by email, account ID, name, or other identifying information. Then, you can filter recordings by visitor to offer a resolution before they drop off. You can view all recordings of each visitor in one place and filter by event (like abandoned carts) to detect patterns and solve them.
Analysis Features
Smartlook heatmap software offers its analysis features for both desktop and mobile apps. Its event tracking and filters help you make sense of data. For ease of use, all website events are automatically tracked. Then, using the Event Picker feature, you can choose elements to analyze its data. For example, you can view data on a CTA button, including how many people clicked on it and even recordings of what led up to conversions, all from the same dashboard.
Smartlook's funnels allow you to choose a visitor's path to conversion. For example, you can add an upsell window and see how customers react to it and what path they took to get there. You can also watch recordings around it to understand what caught visitors' attention and what frustrated them in their path to conversion.
Integration Capabilities
Smartlook offers quite a few integrations that many other heatmap software don't. With over 50 integrations available, some of them include WordPress, Shopify, Magento, Instapage, Joomla, Drupal, Adobe Muse, and many more.
What Smartlook Is Missing
Smartlook lacks many features that more robust heatmap software like Hotjar and Lucky Orange have, including form analysis, click heatmaps, surveys, polls, and chat. Without surveys, polls, or chat, users can't reach out to visitors for sentiment analysis.
What Users Think About Smartlook
Users like that Smartlook's interface is intuitive and its analysis is straightforward, and that it automatically tracks every visitor's full journey on the site (provided the package you choose includes enough monthly visits). However, the free version has limited features and data history storage is limited in some versions. It also lacks polls and surveys and can be pricey compared to other heatmap software, especially for businesses that are past the startup phase.
Bottom Line
In 2018, small businesses must compete on customer experience just like the big guys. This means gathering both quantitative and qualitative data to understand online visitors' preferences and continually adapt to meet them. The best heatmap software offers the qualitative data small businesses need to give site visitors exactly what they want.
Small businesses can use robust heatmap software options to view visitors' every website interaction, including clicks, scrolls, movement, hesitations, drop offs, and paths to conversions. Hotjar is an all-in-one qualitative analysis tool to inform and power superior customer experiences. With paid plans starting at just $29 a month, as well as a free 15-day trial and a free Basic plan available, it's a cut above the rest at an affordable price.