Household payroll services help families pay household employees (using checks and direct deposits) and taxes. The best providers are affordable and well-versed in household employer payroll responsibilities. We evaluated a dozen services based on their cost, expertise, and ease of use and found the top six ranging from $288 to over $1,000 annually.
Top 6 Household Employee Payroll Services 2019
| Household Employee Services | Best For |
| --- | --- |
| | (Best overall) Budget-conscious families who need to run unlimited payrolls at no extra charge |
| | Paying employees directly to maintain control over decisions, like pay schedules and paydays |
| Wave Payroll | Families needing to start and stop services throughout the year for seasonal employees |
| | Families preferring premium payroll services with access to certified experts |
| | Customizing plans with a la carte payroll and human resource services |
| | Travelling families needing a hiring toolkit to quickly reference and use when HomePay experts aren't available. |
How We Evaluated Household Employee Payroll Services
When families need to pay domestic workers, like home health aides, housekeepers, and babysitters, they need a reliable payroll service that fits their budget. To determine the best industry-specific payroll services for household employees, we considered cost and ease of use as top factors.
Dealing with the IRS when you lack a tax background can be costly if you make mistakes. The best payroll software services stay abreast of changing tax laws and regulations. We reviewed household service providers that will manage your payroll (including taxes) for you and some that'll give you the tools to manage it yourself.
Based on the needs of household employers, the criteria we used to evaluate the best include:
Cost: Affordable payroll services are essential because household employers are responsible for paying wages and taxes out of their household income. Pricing plans can be tiered or flat, and you may have to pay a startup fee. Year-end tax filing usually costs an extra $40 to more than $100 annually.
Ease of use: Household payroll services and any corresponding software should be easy to use. Some offer training on how to use their software, while others handle all processing, only requiring that customers call in or email their employees' hours.
Taxes: Payroll services should have a high level of tax expertise so they always know the taxes customers are responsible for paying. There should also be software employers can use to easily make the payments themselves, or the service should file the taxes. Year-end tax services should also be an option. Most charge separate fees for this, but some providers have all-inclusive pricing.
Automation: Some household employee services automate all of the tasks required to pay workers and taxes. Others only automate a portion of those tasks, like tax filing. Families may be able to save money by paying employees themselves and sacrificing other automated features.
Customer service: Customer service should be available Monday through Friday, at the least. Weekend hours are a bonus. The representatives should be personable, knowledgeable, and responsive.
Additional features: Some payroll services have additional features that household employers might find beneficial, especially if they have multiple workers. Examples are benefits, like insurance and 401(k) plans, time and attendance systems, and so on.
Based on the criteria above, we believe that SurePayroll is the best household payroll service. It's affordable at $39.99 per month, and it allows employers to pay employees an unlimited number of times throughout the month. It also guarantees accurate tax filing, has an easy-to-use online platform, and offers benefits along with other useful features.
SurePayroll: Best Overall Household Employee Service

SurePayroll is a cost-effective payroll service you can use to pay household employees. The software is user-friendly and easy to set up. You can pay all payroll taxes through the system in addition to paying your employees via direct deposit. Benefits are accessible, and customer service is open six days a week.
SurePayroll's Pricing
SurePayroll charges $49.99 per month for one household employee; for multiple employees, you'll pay an extra $10 per month for each additional. There are no startup costs or tiered pricing plans, so the monthly cost is standard for all household employers. If you have one employee, you'll pay approximately $600 annually. This doesn't include year-end tax services, which are an extra $40 annually plus $4 per worker.
With SurePayroll, you get more "bang for your buck." You can save an additional $200 or more using Wave Payroll Service, but you'd have to sacrifice a valuable feature, like tax filing or automated payroll processing.
SurePayroll's Features
SurePayroll offers a range of features that compete with some of the larger, more expensive household-specific payroll services, like HomePay and GTM Payroll. The service offers a tax guarantee that protects you from having to pay a penalty if it makes a mistake. Paycheck processing is automatically included and customer service is helpful.
SurePayroll's Payroll Processing
With SurePayroll, you can run an unlimited number of payrolls at no additional cost. And contrary to some payroll services, like Wave, that require at least three days to process direct deposits, SurePayroll sends direct deposits for free to employee bank accounts within two business days. Same-day processing is also available for one-off cases. You can also opt to write your own payroll checks.
If you want to automate your payroll, you can set it up with the click of a button. It's best for household employees who earn a salary or work set hours from day to day. However, you can still use it if your employees' hours are inconsistent; you'll just need to adjust the work hours each pay period so that they're accurate before payroll begins to process.
SurePayroll's Ease of Use
The software is intuitive and easy to use. It's simple to navigate, and you can set your company up in minutes. You'll enter your tax ID number (TIN) and bank account information to ensure taxes are paid timely. During each pay period, you will log in to enter your employees' work hours and preview before approving their paycheck to be processed.
Also, you can access your payroll information from anywhere. SurePayroll has mobile apps that both you and your employees can use to access all payroll features from a mobile device. If you ever need to run payroll on the go, or if your household employees ever need to review their pay stubs, the app makes it easy.
SurePayroll's Tax Compliance
SurePayroll can handle all of your taxes—federal, state, and local, if applicable—in any state, as opposed to Wave Payroll, which only provides tax services for a handful of states. If the service makes any errors or fails to file your taxes in a timely manner (at no fault of yours), it will resolve them and pay any fines that may be incurred.
Year-end tax forms are optional but include W-2 and W-3 filing. And similar to other household employee services, SurePayroll will also prepare the Schedule H you need to submit with your personal income tax return.
SurePayroll's Customer Service
SurePayroll's customer service is unique in that it's open one day on the weekends; its weekday hours are also extended. Hours of operation are 7 a.m. to 8 p.m. Central Time, Monday through Friday, and 9 a.m. to 1 p.m. Central Time, Saturdays. This is great for families that are busy during regular business hours.
Our experience with the customer service team was good. The rep was personable and patient. He answered all of our questions, even the ones that are on the website. In addition, he made it a point to check in a couple of times afterward to ensure we had everything we needed to start processing payroll.
SurePayroll's Add-on Features
There are numerous add-on features you can consider, with benefits being at the top. SurePayroll has partnerships with licensed insurance brokers who can give you access to health insurance for your employees. You can also opt to provide a 401(k) plan and purchase workers' compensation insurance.
If your employees are hourly (and many domestic workers are), SurePayroll's time clock integration with StratusTime might be beneficial to you. It costs extra, but it allows workers to clock in and out, so their work time is tracked automatically.
What SurePayroll Is Missing
Unlike some of the more premium services, like GTM Payroll Services, SurePayroll won't apply for your federal and state tax ID numbers. You'll need to set that up yourself prior to getting started with the service. Another area that SurePayroll is lacking is in being able to serve all of California's household employers. If you live in California, your filing status must be quarterly versus annually in order to use the service.
What Users Think About SurePayroll
There are mixed SurePayroll user reviews about the service's customer service; however, recent reviews are much more favorable. Customers commented positively about the two-day processing time and how easy the system is to use. There were some comments about inflexible pay dates, but overall, many users found the service to be helpful.
Where to Find SurePayroll
SurePayroll is an online payroll software provider you can use to process payroll for your household employees. You can sign up using your email address online and download the employer mobile app when you're ready to run your first payroll. Visit the website for a free 30-day trial today.
HomeWork Solutions: Best for Paying Household Employees Directly


HomeWork Solutions is a full-service household payroll service that gives you the option to pay your employees directly (if you'd prefer to control pay day and distribution) while it handles all tax preparation and filing. Annual recurring costs can be as low as $450 or as high as $1,000 for one employee.
HomeWork Solutions' Pricing & Features
HomeWork Solutions offers two plans catering to employers with different needs. If you prefer paying employees directly but still want access to quality tax expertise, the Essential Payroll Plan may be for you. It's $600 per year ($150 per quarter) compared to the Complete Payroll Plan's $800 to $900 per year ($200 to $225 quarterly) in fees that comes with the full service package. The base price doesn't include year-end tax filing, which is $100 per employee (for both plans).
The full-service plan includes taxes and payroll processing; in addition, your dedicated service representative will apply for any tax ID numbers you need. And if you sign up for the Complete Payroll plan, you'll be charged an extra fee of $60 per quarter ($240 per year) for each additional employee. The Essential Payroll Plan doesn't charge quarterly fees for additional employees
HomeWork Solutions' Pricing Plans & Features
Features

Complete Payroll Plan

Essential Payroll Plan

Cost

Weekly: $900/year
Bi-weekly: $800/year
 $100 setup fee

$600/year
$100 setup fee

Quarterly Tax Payments & Filing

✔

✔

Customer Support

✔

✔

Pay Employees via Direct Deposit

✔

Text Alert & Access to Pay Stubs

✔

Dedicated Payroll Representative

✔
HomeWork Solutions' Payroll Processing
The Essential Payroll plan allows you to pay your employees directly. This means you have the freedom to determine your pay schedule, or how often and when to pay. If you enroll in the Complete Payroll Plan, you're limited to weekly or bi-weekly (every two weeks) payroll. And payday is only on Fridays.
Families who don't want to pay employees directly will need to choose the Complete Payroll Plan and be prepared to enter employee work hours through the service's online software, Phoenix. There's also an option to call or email the hours to a representative, if preferred. Beyond that, HomeWork Solutions will handle everything from finalizing payroll to sending money to employees' bank accounts. You can also opt to have a live check mailed, but it will cost extra.
HomeWork Solutions' Ease of Use
Using HomeWork Solutions for household employee services is easy. Unlike SurePayroll, you can receive a dedicated representative (if you choose the Premium plan) who will handle all aspects of payroll (except collecting data on employee work hours) for you. The service even offers an enrollment walk-through for both product plans that provides a visual along with directions on how to properly set up an employer account.
Employees are given access to their own online portal so they can access all of their payroll documents, like pay stubs and tax forms. If you opt to use the online system to enter employee work hours, your representative will walk through a demo with you so you know how to use it.
HomeWork Solutions' Tax Compliance
HomeWork Solutions sets up all individual tax accounts that you may need (for example, with federal or state tax agencies) during the setup process. It even supports tax compliance for customers with split living conditions, meaning they live in one state during a portion of the year and another state during the rest of the year. Your primary responsibility as a HomeWork Solutions customer will be to notify your rep of any changes that might affect the taxes you or your employees owe.
The representatives have access to all of the latest tax information. When we talked to a representative about paying a household employee in New York, she was very knowledgeable and immediately told us we would have to pay weekly (even though they offer bi-weekly payroll) to comply with New York State laws. In addition, the service will handle new hire reporting for your state so you're not charged penalties for noncompliance.
HomeWork Solutions' Customer Service
Customer service is very helpful, and their hours are extended so they can better service all clients, including the ones on the West Coast (three hours behind Eastern Time). Their hours are from 8:30 a.m. to 7:30 p.m. Eastern Time on Monday through Friday. We called around 6:30 p.m., and the sales representatives were gone (they leave between 5 p.m. and 6 p.m. Eastern Time; customer support is the only team that stays late.)
The representative we spoke with was still helpful, honest, and knowledgeable. She wasn't a customer service or sales representative and made sure we knew that prior to proceeding with the call. Per the rep, her knowledge of HomeWork Solutions' services was limited. However, she was able to answer every question we had and spent approximately 18 minutes reviewing the services with us.
What HomeWork Solutions Is Missing
HomeWork Solutions is missing weekend customer support hours. Unlike the SurePayroll support team that's available on Saturdays, the HomeWork Solutions' team can only be reached Monday through Friday. You can, however, email the company on weekends and expect a response within one business day.
The service also doesn't offer insurance or benefit options like GTM Payroll Services. It will collect money from your bank account for any contributions you want to make to an employee's outside benefit plans and distribute them once per month.
What Users Think About HomeWork Solutions
HomeWork Solutions' user reviews are positive overall. There aren't as many on third-party websites as some of the more general payroll services, like SurePayroll and Paychex. However, the reviews we did find indicate that household employers find the service valuable. Many customers were impressed with the level of tax expertise and commented that the service was worth it. There was one customer who complained that the service missed paying their employee twice.
Where to Find HomeWork Solutions
HomeWork Solutions is a full-service payroll and tax filing service that household employers can use to maintain payroll tax compliance. There's a low-cost self-service option that gives you the freedom to pay employees how you want while still handling your taxes. Concierge-level service is also available. Call and schedule a free demo today.
Wave Payroll: Best for Paying Seasonal Household Employees
Wave Payroll is an affordable payroll software you can use to pay temporary and seasonal household employees. You can start and stop service for free, and it gives you the tools to manage your own taxes. It offers automated tax services in six states so tax payments and filing are handled for eligible employers.
Wave Payroll's Pricing & Features
Depending on where you live, Wave Payroll's service costs from $288 to $468 per year, a little less than SurePayroll. It's the cheapest option on our list, and you can choose between two plans. The service products primarily differ in who pays and files payroll taxes. Employers in New York State, California, Washington, Texas, Florida, and Illinois are automatically opted into the Tax Service plan, which includes automatic tax filing and payments. Others must sign up for the Self-Service Plan.
The tax service plan is the more expensive option, and includes tax filing and direct deposit processing. The other plan, Self-Service, only calculates the amount of taxes due—you have to pay them—but still allows you to send payroll through direct deposit. You can activate and deactivate both plans for free and use the free Wave apps.
Wave Payroll's Pricing Plans & Features
Self-Service

Tax Service

Pricing

$20 monthly base + $4 per active employee/contractor

$35 monthly base + $4 per active employee/contractor

Calculates Wages and Taxes Due

✔

✔

Direct Deposit

✔

✔

Free Deactivation

✔

✔

Cloud-based

✔

✔

Customer Support

✔

✔

Integration w/ Wave's
Apps

✔

✔

Tax Filing & Payments

✔
Wave Payroll's Payroll Processing
Similar to the other household employee services, before you can start processing payroll with Wave Payroll, you'll need to know your employees' work hours. You'll have to enter them into the system's online time sheet so the software can calculate how much you owe in wages and taxes. Direct deposit is free, and you can opt to print checks on your own at no cost. It takes three business days for direct deposits to fully process, so it's important to approve work time early.
Wave Payroll's Ease of Use
Wave Payroll's software is user-friendly and easy to follow. There are many helpful bits of information on the dashboard, like a to-do list, reminders, and important dates. You can also see when it's time to run payroll and how much it will cost you.
Setting up the software is simple and is doable in less than a day. After entering information about the business and your employees, it'll prompt you for permission to invite your workers to start using the online system. This will save you time, because employees can update their own personal information, including direct deposit details, and view and print their pay stubs.
Wave Payroll's Tax Compliance
Regardless of which price plan you choose, Wave Payroll will send you reminders to pay when your tax deadlines get closer. It provides all users with the tools they need to remit their own payroll taxes, but will automate the process if you're in New York State, California, Washington, Texas, Florida, or Illinois. If you're not in one of those six states and have to pay the taxes yourself, Wave Payroll will perform all of the calculations so you know how much to pay.
Wave Payroll's Customer Service
To access customer support (once you're actually a customer), you can sign into your account and click the "Help" button to request immediate service. There's also an online form you can use to submit a request. You should expect a response in less than 48 hours.
What Wave Payroll Is Missing
Wave Payroll only provides tax services to six states versus SurePayroll's 50 states; the other 44 states are responsible for paying their own taxes. It also doesn't help customers establish tax identification numbers (TINs) or report new hires (like GTM Payroll or HomePay). It's a good idea to complete these processes yourself on the front-end prior to signing up for the payroll service.
If you're looking to offer your employee insurance and other benefits, Wave Payroll won't be able to help. It doesn't partner with or have any insurance brokers. Similar to HomeWork Solutions, it can withdraw money from your account to contribute to your employees' external benefit plans. The system will add the contributions to their pay, and your workers can purchase what they need on their own.
Lastly, there's no automated payroll as with SurePayroll. You'll need to enter hours into the software each pay period so your employee can be paid.
What Users Think About Wave Payroll
The Wave Payroll user reviews are generally positive. Several users commented on how intuitive the user interface is in addition to the good customer service. They also like the free apps with which you can integrate the payroll app, like accounting and invoicing. There is some negative feedback about the length of time it takes to process direct deposits in addition to how time-consuming it can be to enter employee hours worked into the online time sheet.
Where to Find Wave Payroll
Wave Payroll is an affordable cloud-based payroll system that you can use to pay seasonal or temporary employees; just deactivate them for free when they're not working and reactivate when needed. You can set up an online account and run payroll from anywhere. Sign up for a free 30-day trial today.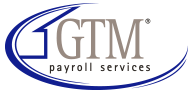 GTM Payroll Services is a premium household employee service that offers top-notch expertise in payroll, tax, human resources, and insurance. It's structured to handle every aspect of running your payroll so you don't have to. It allows some flexibility in choosing your pay schedule and provides plenty of resources to help you understand your responsibilities.
GTM Payroll Services' Pricing
Pricing for GTM Payroll Services is comparable to other comprehensive household payroll services, coming in at $780 annually ($65 monthly) for one employee. There are no tiered pricing plans, so everyone tends to pay around the same rate (if they have a similar number of employees). There's a one-time $95 setup fee. Year-end tax services are optional and cost an extra $100.
GTM Payroll Services' Features
Like HomeWork Solutions, GTM Payroll Services offers concierge-level customer service. All of the features it offers helps to automate the process so you don't have to do much of anything. It guarantees taxes will be paid on time, every time.
GTM Payroll Services' Payroll Processing
GTM Payroll Services focuses on removing all payroll-related tasks off the to-do list of household employers. You're encouraged to set up payroll once, meaning select the pay frequency, date, and so forth in the beginning. After that, the experts step in, ensuring your direct deposits are released on time. Of course, if your workers have inconsistent work hours, you'll have to submit those to GTM Payroll Services so payroll can be accurate.
You can pay employees weekly or bi-weekly (every two weeks), or semi-monthly (on the fifteenth and last day of the month). GTM Payroll Services provides more pay schedule options than comparable services like HomeWork Solutions, which will only pay your employees weekly or bi-weekly.
GTM Payroll Services' Ease of Use
The service is easy to use, more so than SurePayroll and Wave Payroll, primarily because everything is handled for you without the need for software. With licensed experts on staff, it's easy to find answers to your most pressing payroll questions. All household management experts are certified through the American Payroll Association (APA). And the resources it offers, like free e-books and guides on paying household employers, help ensure you understand how your payroll is being processed and why.
GTM Payroll Services' Taxes Compliance
When it comes to taxes, GTM Payroll Services has significant expertise. There are certified public accountants (CPAs) on staff in addition to household employment tax experts. As a customer, you will have full access to the team.
GTM will submit a TIN number request (if needed) and new hire information to the proper agencies during the initial setup. And each quarter, the service will withdraw funds from your bank account to pay your taxes. In addition, your year-end tax documents (W-2), with the exception of Schedule H (it's only prepared), will be prepared and filed on your behalf.
GTM Payroll Services' Customer Service
The customer service team is available on Monday through Friday from 8:30 a.m. until 8:00 p.m. Eastern Time. You can set up a phone call or chat with a representative online when you need help. You can also send an email through the website.
Our experience with the sales support team was positive. The representative we spoke to was very knowledgeable about the services available and confirmed the information that's currently on the website. She didn't rush the call and was very thorough with her responses.
GTM Payroll Services' Add-on Features
GTM Payroll Services offers many other products to supplement its household payroll services. There's a focus on human resources, time and attendance, and benefits.
Here's a list of the service's add-ons:
Workers' compensation: This will protect you in the event that your employee is injured on the job. In some cases, this is covered by homeowner's insurance, but if your policy doesn't cover it, GTM Payroll Services can help.
Background checks: Cost for a full background check is $250. This is a good product to use if you have household employees who will be living in your residence.
Insurance: You can opt for health insurance or a health reimbursement plan. All insurance products are covered by a licensed insurance agent.
401(k) plan: Retirement benefits are great for employees you believe will be with you long term.
Time clock: The HomePunch Mobile-Time clock allows employees to request time off, view their work schedules, and review their current hours worked. You can schedule employees for different shifts, track their clock-in location, and receive overtime alerts.
The additional services you can purchase with GTM Payroll Services are a la carte, so you don't have to consider them until the need arises. If you have or plan to have multiple household employees, it's a good idea to keep the services in mind. They may be able to save you time and money in the future.
What GTM Payroll Services Is Missing
GTM Payroll Services is missing a lower-cost payroll plan for customers who don't want to pay for the full-service package. As it stands, all customers must pay for their premium service, unlike HomeWork Solutions that offers an alternative. In addition, setup is not free as it is with SurePayroll. You'll pay a one-time fee of approximately $100 to get started.
What Users Think About GTM Payroll Services
User reviews for GTM Payroll Services are primarily positive. Customers mentioned the company's payroll, tax, and insurance expertise and how little work they have to do when it comes to paying their household employees. Many customers even called out the names of the team members who helped them. There was a review from a customer who complained that his employees always received their payment late, but a GTM Payroll Services' representative responded professionally.
Where to Find GTM Payroll Services
You can find more detail on GTM Payroll Services by visiting the website or reaching out to the customer service team. The company has licensed and certified experts in all areas that it services, including payroll, tax, and insurance, and tax compliance is guaranteed. Call today for more information.
Paychex: Best for Customizing Payroll & HR Services



Paychex is a customizable all-in-one human resource (HR) solution you can use to pay your household employees. Customer support is available 24/7, and all customers receive a dedicated payroll specialist. You can pay employees using direct deposit, checks, and even pay cards in addition to adding on benefits, time and attendance solutions, and so forth.
Paychex's Pricing
Paychex publishes its service plans and features on its website; however, you have to call for pricing. Based on the needs of most household employers, we requested a quote for our recommended plan, Paychex Flex Select. It costs approximately $942 annually for one employee plus a $200 implementation fee that the sales representative offered to waive. Paychex's payroll and HR pricing is harder to break down compared to other household employee services.
Paychex's Pricing Plans & Features
| | Express Payroll | Paychex Flex Select | Paychex Flex Pro | Paychex Flex Enterprise |
| --- | --- | --- | --- | --- |
| Pricing | Less expensive; Prices N/A | $18 per payroll/per employee + $200 implementation | More expensive; Prices N/A | More expensive; Prices N/A |
| Automated Tax Payment/Filing | ✔ | ✔ | ✔ | ✔ |
| Dedicated Payroll Specialist | | ✔ | ✔ | ✔ |
| State New Hire Reporting | | ✔ | ✔ | ✔ |
| Checks, Direct Deposits | | ✔ | ✔ | ✔ |
| HR Library | | ✔ | ✔ | ✔ |
| Time & Attendance Solution | | | ✔ | ✔ |
| Employee Screening | | | ✔ | ✔ |
| PTO Accrual Reporting | | | ✔ | ✔ |
| Benefits Admin | | | | ✔ |
| Garnishment | | | | ✔ |
Paychex pricing is comparable to other household employee service providers that offer concierge-level payroll services. The sales representative we spoke with offered to waive the $200 implementation fee and lower our weekly rate by $2, so our final annual quote was $832 annually for one employee. However, this offer was timely, so you should be prepared to pay around $1,000 for one employee. This doesn't include year-end services, like printing W-2s, which costs an additional $75 plus $6.75 for each form.
Paychex's Payroll Processing
To process your household employee payroll with Paychex, you'll need to submit your workers' hours to the dedicated sales rep assigned to your account. You can also choose to set your payroll to run on auto-pay if your employees work consistent work hours. Even if they don't, you can make adjustments before the payroll is actually processed. This is a time-saver versus having to manually enter the hours as you would with Wave Payroll, especially if you have multiple household employees.
Paychex's Ease of Use
Paychex offers such extensive software that it can be a little overwhelming to learn compared to basic systems like SurePayroll and Wave Payroll. However, the company provides training, support, and other online resources to help. The user interface is intuitive; menu placement is on the left-hand side of the dashboard. Important payroll details, such as the upcoming pay date and total cash required to fund the payroll, are clearly visible, so users can easily track their payroll process.
Paychex's Tax Compliance
Like other household payroll services with concierge-level support, Paychex will help you set up a Federal TIN number or state registration number if you don't have them. The representative will assist you through the process or do it for you and ask that you verify your information. In addition, all new hires are automatically reported to your state.
Also, state and local tax payments and filings are provided and guaranteed. The service will help you pay federal taxes yourself if you want to avoid an extra charge. Year-end tax forms are prepared and distributed to employees.
Paychex's Customer Service
Before you run your first payroll, a customer service representative will train you on the process from start to finish. And if you need additional assistance, the rep will make follow-up calls and provide training as necessary. The customer support team is also available at any time (24/7). You can call, email, or initiate an online chat.
Our experience with the customer service team was positive. We were in contact with one person who followed up with us a few times over the course of a couple of weeks. She provided insight into the Paychex process and what we should expect as a customer. She even ensured we would be taken care of by another trusted rep in the event that we had questions during a time when she was out.
Paychex's Add-on Features
Paychex offers additional features, like benefits, employee screening, time and attendance solutions, pay card solutions, state unemployment service support, and much more that you can choose from to improve your household employee service experience, but they cost extra. You can still contribute to your employees' outside benefits for free under the Paychex Select Flex plan (our recommended Paychex plan for household employers) by allowing Paychex to transfer funds from your account to the employee's paycheck each period.
What Paychex Is Missing
Paychex doesn't file or pay federal taxes for household employers unless you pay extra, which is different from cheaper services, like SurePayroll, which includes all levels of payroll taxes. Also, there's charge for each year-end tax form you need filed in addition to a base fee. Other services, like HomeWork Solutions, charge a flat rate.
What Users Think About Paychex
There are mixed Paychex user reviews on third-party websites. Many household employers who left reviews were generally satisfied with the service, citing their representative's quality customer service skills and expertise. However, some customers were dissatisfied with the level of customer service they received.
Where to Find Paychex
Paychex is an online HR information solution that users can personalize by mixing and matching add-on features to support their household payroll service. It's easy to setup and manage benefits within the Paychex product or just arrange for Paychex to withhold a contribution for free. Contact the Paychex support team for a free quote.
HomePay: Best for Employers' HR Compliance When Traveling



HomePay is best for traveling families who need a payroll service that provides labor law support on the go. The free HR Toolkit serves as an easy reference when performing tasks like onboarding, terminating, and paying employees. Direct deposits, automated tax filing, and expert guidance on changing payroll laws are also part of HomePay's top features.
HomePay's Pricing
HomePay has a flat pricing structure of $840 annually. However, that doesn't include the one-time $100 registration fee, direct deposit (extra $100 a year), or year-end tax services ($100 annually). Fees are not prorated, meaning it's better to start service at the beginning of the year, because you'll pay the same price regardless. Also, you may owe additional fees if you need to pay local taxes (California, Massachusetts, and New York).
HomePay's Features
HomePay offers a comprehensive selection of payroll and HR features, including employee payroll management, tax processing, unlimited tax, audit, labor law support, and year-end tax reporting. You can also purchase a hiring toolkit that includes all onboarding and consulting services if you're willing to pay extra.
HomePay's Payroll Processing
HomePay calculates household employee payroll and will remit payment to workers if the employer opts in to the direct deposit service. There's a three-day processing time for direct deposits. You do have the option of saving a $100 annual fee by paying employees yourself. HomePay will still calculate what you owe, pay taxes, and produce electronic pay stubs.
You'll need to set up a pay period and select default payroll settings, like employee work hours. If your employees work consistent schedules, payroll will run automatically. Two pay schedules are available—both are weekly (current versus delayed schedule)—and paydays are always on Friday. Having a current versus delayed direct deposit schedule means you'll either pay for the hours worked in the current week at the end of that week or at the end of the following week (one week behind).
HomePay's Ease of Use
HomePay's service is very easy to use; similar to HomeWork Solutions, it offers a concierge payroll service that handles all payroll obligations for you but also gives you the option to pay employees on your own.
There are experts on staff to assist you in the process of entering or changing your employees' work hours through the online system. Your payroll manager can also handle it for you, if you prefer. You'll receive a courtesy email reminder before each payroll deadline so you have the opportunity to review your upcoming payroll details.
HomePay's Tax Compliance
HomePay calculates all payday tax and withholdings in addition to preparing and filing monthly and quarterly taxes (depending on your state). It receives and manages all of your correspondence from tax agencies and will provide unlimited tax, labor law, and audit support. All tax records (as well as payroll) are uploaded and stored online, and you'll have access 24/7.
HomePay's Customer Service
Customer service is available on Monday through Thursday from 8:00 a.m. to 6:00 p.m. Central Time, and on Fridays from 8:00 a.m. to 5:00 p.m. Central Time. During peak season, all voicemails are returned within 24 business hours, and if you send an email over the weekend, you'll receive a response on the following Monday.
Our experience with HomePay customer service was positive. The representatives we spoke with promptly answered the phone and provided sufficient detail that would help a potential customer make a decision. The sales rep provided an assessment of HomePay's top competitors and spelled out what he believed to be HomePay's differentiating features. He was friendly, knowledgeable, and patient.
HomePay's Hiring Toolkit
HomePay now offers its Hiring Toolkit for free (before, it cost an extra $100 that was added on to the setup fee). It's a complete set of documents and information to help you manage hiring and labor law compliance on your own. It's best to use when you have a quick question you need answered.
Of course, the HomePay experts are still available during customer service hours, but the Toolkit empowers you by providing onboarding forms, wage notices, termination notices, and so forth that you can use when needed. There are also checklists for requirements when traveling with families (among a lot of other research done over the years).
What HomePay Is Missing
There are no weekend customer service hours; you'll have to call on a weekday if you need immediate answers to your questions. Also, if the area you in which you live has local labor law and tax compliance requirements (New York City, for example), you'll be required to pay extra for the additional work. Providers like SurePayroll handle all taxes (federal, local, and state) at no additional charge.
What Users Think About HomePay
HomePay user reviews are positive overall. Many users commented on the high-quality customer service and cited that they always receive an answer when they call. Others mentioned HomePay's expertise in the industry. There were several mentions that the service is pricey, but most felt it's worth it. Some users did complain that their payroll wasn't processed properly, and one even said she was denied from being able to sign up for HomePay's service.
Where to Find HomePay
You can find more information on HomePay's services by visiting the website or calling to speak with a customer service representative. HomePay is the priciest option on our list of best household employers, but it is a reliable provider that's well known in the industry and comes with a free hiring toolkit. Sign up for an account today.
Bottom Line
Paying your household employee requires more than just remitting payment. There are tax and labor laws with which you must comply or you could face penalties. The best household employee services provide affordable solutions that help you partially or fully outsource the process. Prices range from under $300 to over $1,000 annually.
Out of all of the household employee services we reviewed, we believe SurePayroll is the best. It's affordable, convenient, and handles all of your tax issues. Try a free 30-day trial today.