Searching for insightful HR information?  Looking for more tips? Latest in industry news?  Or maybe you're looking for advice on how to hire your next batch of employees? You're in luck. We've scoured the web for the most helpful blogs that cover HR information and put together the list below of the Best HR Blogs of 2018.
Our intention for this list is to provide descriptions of sources we believe provide actionable insight to the human resources industry. We have found that the blogs listed regularly provide intelligent content that both new and seasoned HR professionals can benefit from.
The Best HR Blogs of 2018
---
Editor/Primary Writer: Jose Sutcliffe
Favorite Recent Article: The Workforce Gender Equity Factors HR Needs to Watch: This article discusses data-driven practices to assist with mitigating gender equity issues, in addition to discussing the benefits of gender equity in the workplace.

About the Blog: Human Resources Today brings is one of the largest HR content sites with over 150,000 subscribers. The site and newsletter brings together the best content for HR Professionals from the widest variety of industry thought leaders. It is a combined effort of HR West and Aggregage.
---

Editor/Primary Writer: Various writers from Indeed.com
Favorite Recent Article: Report: How Satisfied are U.S. Workers With Their Salaries?: In today's day and age, pay can be a sensitive topic for both employers and employees. This article reflects on a recent survey study to determine the steps that employers and employees can take towards improving salary discussions and outcomes.
About the Blog: Indeed.com is the leading career and job search website in the world, with availability to over 60 countries and 28 languages. The Indeed Blog focuses on several aspects of the hiring process from both the employer and employee perspectives. Topics include informative reports, recruiting trends, and helpful tips for job applicants.
---

Editor/Primary Writer: Various writers from CareerBuilder.com
Favorite Recent Article: 6 Steps to Get Employees to Use Their Benefits: Employee benefits is undoubtedly a competitive advantage for small business owners.Check out this article to learn six important steps to take to encourage employees to utilize their benefits to the fullest.
About the Blog: CareerBuilder is a global, end-to-end human capital solutions company that strives to millions of people find jobs, in addition to hundreds of thousands of employers who are searching for new talent. Their mission is to empower employment and provide numerous users with the resources they need. Their blog presents resources for recruiters, hiring managers, and CHRO's.
---
Editor/Primary Writer: Ben Eubanks, SPHR, SHRM-SCP
Favorite Recent Article: Case Study: Use Hackathons to Attract, Develop, and Engage Talent: By now virtually everyone has heard of hackathons, but some employers are using these practices to improve employee engagement in addition to driving internal innovation. This case study examines the process ADTRAN, a 2000-employee engineering firm, uses to drive employee development and employer branding efforts through internal hackathons.
About the Blog: The blog is a resource for business leaders and HR professionals to understand the trends, competitive practices, and opportunities for improvement that face the human resources profession. Topics include learning and development, talent acquisition, employee engagement, and more. Operating since 2009, it has touched the lives of more than 750,000 business professionals.
---
Editor/Primary Writer: Brandon Laws, Director of Marketing, Xenium HR
Favorite Recent Article: Small Business Planning for 2018: Top HR Compliance and Strategy Trends: In addition to continued changes at the legislative level, employers need to look ahead to adapting HR practices to reflect the workforce in 2018. In this post, Xenium shares five trends businesses need to anticipate in 2018: the skill gap, employee experience, flex and remote work, technology, and data. They'll cover the particular challenges each of these areas pose and how to tackle them in the context of our current job market.
About the Blog: The Developing Great Employers blog is dedicated to providing HR professionals and small business leaders with best practice information in HR. You will get regular access to written content, podcasts, videos, and downloads that will help you improve your people practices so that you can become an employer of choice by top talent.
---

Editor/Primary Writer: Bill Banham
Favorite Recent Article: How to Build Trust at Work: Trust is as the essential core of every professional relationship. It helps to further strengthen your professional network throughout your career, in addition to establishing a positive reputation.
About the Blog: Monster is a global online employment solution for job seekers and employers. They focus on improving how people think about work, in addition to boosting their workplace performance with useful tools, practices, and technology. Their company blog takes readers behind the scenes about what they're talking about, thinking about, and practicing to help workers and employers every day.
---
Editor/Primary Writer: Michael D. Haberman, SHRM-SCP, SPHR
Favorite Recent Article: Two Compliance Issues every HR Professional should know and teach to managers: This post is about the two major issues anyone involved in HR, should know. Mastering these two issues will save any company time, money and heartache.
About the Blog: Omega HR Solutions blog (formerly called HR Observations) is written to help business owners and HR professionals keep up to date on HR. It covers compliance issues, HR practices, managing employees and the future of work with the Future Friday post every Friday.
---

Editor/Primary Writer: Josh Bersin, Found and Principal, Bersin by Deloitte
Favorite Recent Article: How to create meaningful work:  This article is about the need to create "meaningful work" for people, which in turns drives productivity, employee engagement, and improved customer service and innovation. It describes the "Simply Irresistible" model of employee engagement, a deeply researched model companies can use to learn how to improve engagement and employee performance.
About the Blog:  Josh studies and writes timely, useful, actionable articles about management, leadership, technology, and the role of HR in business. His 20+ years of experience doing research and consulting with companies gives him the credibility and expertise to help business and HR leaders around the world continuously learn and advance their people practices.
---

Editor/Primary Writer: Various writers from SHRM.org
Favorite Recent Article: Make Your Benefits Website a Year-Round Hub: A well-designed and organized benefits website has the chance to substantially increase employee engagement, in addition to their usage of available benefits. It's important to take advantage of useful management tools and apps, in order to bring a benefits website to life.
About the Blog: SHRM (Society for Human Resource Management) is the world's largest HR professional society. Their intent is to provide leading resources that serve the needs of HR professionals, in addition to advancing and improving HR practices. The SHRM blog includes news, trending HR topics, and important questions pertaining to the HR industry. Sign up for your SHRM membership for the latest news and articles.
---

Editor/Primary Writer: Erik van Vulpen (editor & writer), Bastiaan Stokkel, David Creelman, Raja Sengupta, and Michel Gradshtein.
Favorite Recent Article: What is HR Analytic: Analytics in HR started the website to write about HR analytics – and this post explains exactly what HR analytics is, and how HR professionals can get started.
About the Blog: The blog is about data-driven HR. We cover HR metrics, HR analytics, and related HR topics that relate to data. For example, they cover themes like how to measure performance, how to predict employee turnover, how to create KPIs in HR, how to do strategic workforce planning, and other themes that help you to implement a data-driven culture in the HR department
---
Editor/Primary Writer: Joey Price
Favorite Recent Article: Are Today's HR Leaders Living in La La Land? ft. Johnny C. Taylor, Jr., SHRM President and CEO:  In this podcast, you'll meet the new SHRM President and CEO who's got an innovative vision to move HR forward, a recipe to build the prototypical HR professional of our era, and a controversial take on "Millennial influence" at work.
About the Blog: With a motto like "Let's build a better business, together," jumpstart-hr.com serves as a launching point for small businesses looking to grow their business or find answers to HR issues that keep them up at night. Started in 2011, this blog was created by Jumpstart:HR – a leading provider of HR Outsourcing and Consulting services to US-based small businesses and startups.The Jumpstart:HR Small Business HR Blog is the best place to find HR news, research, and commentary on issues affecting startups and small businesses across the US. With a team of over 20 contributing authors – and growing – our wide range of voices helps ensure no stone is left uncovered in the pursuit of educating and informing small business owners about HR and business issues.
---

Editor/Primary Writer: Editor: John Crowley. Primary Writers: John Crowley, Jason Sturman.
Favorite Recent Article: Three reasons HR reports get ignored:  What is the post about? The post focuses on reasons why HR reports often get brushed aside as unimportant pieces of administration. It also helps HR professionals take action to get their reports noticed by senior management.
About the Blog: People HR blogs about HR, people management, data security, and technology. They like to challenge the way people think and provide insight that helps progressive HR professionals to do more with their career, engage their workforce, and get their hard work noticed.
---

Editor/Primary Writer: Sharlyn Lauby
Favorite Recent Article: Why Employees Leave Companies in 2018: Every company needs to know why their employees leave. A good place to get a frame of reference is knowing why employees leave in general and that often changes over time.
About the Blog: HRBartender is a friendly place to discuss workplace issues. Publisher Sharlyn Lauby is a Senior certified HR professional who has earned the trust and respect of the HR community as an expert in modern talent strategy. HR Bartender offers refreshing clarity on key issues and provides useful tips that can immediately be introduced into the workplace.
---

Editor/Primary Writer: Various writers from Glassdoor.com
Favorite Recent Article: How to Successfully Drive Your Team's Mission: Putting together an ambitious, motivational, and engaging team mission is an essential part of strengthening the internal team of a company. This article brings you the steps you'll need to craft a meaningful team mission.
About the Blog: Glassdoor is among one of the fastest growing recruiting and job sites.Their blog offers an array of innovative HR-related subjects including career advice for job seekers, interview preparation advice, informative guides, and insight for hiring companies. Glassdoor also covers the latest company headlines.
---
Editor/Primary Writer: Bill Banham
Favorite Recent Article: HR in 2018: Digitalization of Human Resources: The HR Gazette has the resources at their disposal to predict and understand staff needs way more accurately than ever before. Their HR teams in 2018 have a window of opportunity to make the workplace a much more productive environment; one in which career development, real conversations, innovate form of recognition and better cross-generational relations exist, which is further explained in this article. 
About the Blog: The HR Gazette offers fresh perspectives on topics including HR Technology, Talent, Performance, Learning, Strategy, and Leadership. The publication has a global reach of 100,000s of HR professionals and business leaders. They team up with brightest minds in HR and Management to provide opinion, analysis, news, reviews and podcast interviews – all focused on the most relevant issues facing those involved in the world of work.
---
Editor/Primary Writer: Dan McCarthy
Favorite Recent Article: How to Manage 5 Difficult Personalities at Work:  In your work environment, you manage four main personality types. No one style is superior or inferior – they all complement each other. Indeed, effective leaders learn to employ and mirror each style, like a chameleon. In this guest post by Merrick Rosenberg, he introduces readers to the virtues and vices of each style and then explains how to counter the extremes.
About the Blog: Practical, relevant advice for leaders, written and curated by Dan McCarthy.
---
Editor/Primary Writer: Dave Rietsema
Favorite Recent Article: Could Your Company Benefit from Using an HR Checklist?:  An HR checklist can help businesses keep track of all its moving pieces. A well-managed HR department can make a big difference in employee satisfaction and company productivity.
About the Blog: The HR Payroll System's human resources blog takes a practical, no-nonsense approach to exploring the HR profession through the eyes of our diverse HR contributors. They believe that educated and informed HR professionals positively impact the HR profession and the organizations they serve. To that, end they provide human resources blog posts that keep you both educated and entertained.
---

Editor/Primary Writer: Chantal Bechervaise
Favorite Recent Article: 3 Reasons Taking Time Off is So Important: Working all day every day will take its toll eventually. Not only will your ideas and creativity start to dry up, you will likely experience anxiety and stress too. Learning to take time off is important for your well-being.
About the Blog: Where the world of work and life intersects. The Take it Personsel-ly blog is about everything related to the World of Work including HR, Workplace Culture, Leadership, Social Media, and Technology.
---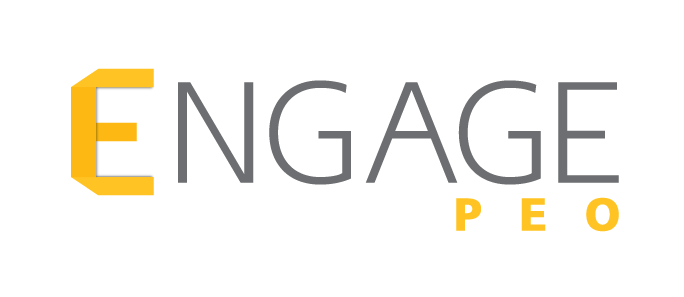 Editor/Primary Writer: Various writers from Engage PEO
Favorite Recent Article: What the New U.S. Tax Law Means for Employee Benefits:  Employee Benefits and Tax Reform: From a repeal of the individual mandate in the Affordable Care Act, to new tax credits related to the Family and Medical Leave Act, this blog post focuses on some of the key provisions of the sweeping tax overhaul legislation just signed into law (late 2017) that employers should know.
About the Blog: The Simply Engaged blog focuses on the HR topics that matter most to business. Engage PEO's team of HR managers (all employment lawyers), employee benefits advisers, risk, compliance and technology experts come together in one place to share their knowledge and insights on a wide variety of issues and trends that impact employers, employees and the workplace.
---

Editor/Primary Writer: Editor-In-Chief: Estelle Pin, Writers: Sarah Ruscoe and Devin Rebello are our primary writers.
Favorite Recent Article: Build Killer Project Management Skills In 3 Simple Steps: An accessible step-by-step guide for experienced and inexperienced project managers alike, this post is filled with practical and actionable tips that elevate readers of all levels. It's a representative example of the content TINYpulse aims to publish.
About the Blog: TINYpulse's blog is a destination for everyone with an interest or attachment to the culture of their organization. It features original research, exclusive interviews, and comprehensive guides, designed for people at every level of experience and management. An authoritative source, TINYpulse's blog is regularly cited by publications covering human resources and employee engagement, from Forbes.com to the Harvard Business Review.
---

Editor/Primary Writer: Janine N. Truitt
Favorite Recent Article: The Only Thing Leaders Should Have Top of Mind for 2018 is Integrity: In today's day and age, it's essential for CEO's and individuals in management positions to lead by example. This article discusses the importance of practicing integrity in the workplace.
About the Blog: The Aristocracy of HR (TAOHR) is a HR blog that was created in September of 2011 at the suggestion of someone at Toolbox.com who enjoyed Janine's tweets about all things HR and Talent Management. The Aristocracy of HR has since grown into a globally-recognized platform that discusses the intersections between work, life, society, and, technology.
---

Editor/Primary Writer: Alison Robins, Justin Fragapane
Favorite Recent Article: Servant Leadership for Managers: 8 Game-Changing Tips from An Expert:  For this piece, Officevibe interviewed Inc. Magazine's top-30 leadership columnist Marcel Schwantes. The post discusses servant leadership and the benefits of putting people first as a manager.
About the Blog: The Officevibe Blog explores topics related to management, employee engagement, and company culture. The blog serves as a resource for managers and HR employees. We aim to provide relevant and educational content to help make better leaders and better teams.
---
Editor/Primary Writer: Norberts Erts
Favorite Recent Article: Introducing You to the Top 112 HR Analytics Experts [Infographic]: In a bid to highlight some of the best HR analytics experts currently in the industry, CakeHR has compiled an easily accessible list of top 112 HR analytical leaders for you to familiarise yourself with and use as a go-to resource for ideas.
About the Blog: Great business requires great HR. Period. From tech trends to HR culture, HR professionals and C-level executives need to constantly be on top of it all. That's where CakeHR Blog steps in.
---
Editor/Primary Writer: Jennifer McClure
Favorite Recent Article: Flipping The Script: Conflict Isn't Bad, It's Good:  It's probably safe to say that nobody likes conflict. But, it's also true that conflict can be helpful – maybe even necessary – if you want your ideas to become the best that they can be, and for disruption and/or innovation to occur.
About the Blog: Jennifer works with growth-minded leaders to equip and empower them to build their authority, develop their influence, and increase their impact so that they can grow their careers, and their businesses.
---
Editor/Primary Writer: VisualCV team / Ben Temple
Favorite Recent Article: Here's How to Avoid Job Search Frustration and Anxiety: An important aspect of a successful job hunting strategy is ensuring that motivation and focus remain strong as the search moves along. In this post, VisualCV offers some tips for staying dedicated, energetic, and healthy for the duration of a stressful job search.
About the Blog: VisualCV is a resume and portfolio creation platform with over 1.3 million members in dozens of countries worldwide. It enables individuals to create, manage, and share effective online profiles. Career services professionals use VisualCV to improve their clients' chances of landing their next opportunity.
---

Editor/Primary Writer: Robert J. Cordy, Kristin E. Michaels & Sarah Walters
Favorite Recent Article: The Import of a Rapid, Thorough Response to Allegations of Harassment: Recent reports from the #MeToo campaign have shined an incredible light on misconduct in the workplace, pertaining to sexual harassment. This blog post explores the details about harassment in corporate culture.
About the Blog: The Employee Benefits blog provides insights regarding employee benefits and executive compensation. Their categories consist of employment, health and welfare plans, and benefit controversies. You can follow them on social media to stay connected and informed of the latest content as well.
---

Editor/Primary Writer: Rebecca Barnes-Hogg
Favorite Recent Article: SMB Hiring: Using Total Rewards to Hire Someone You Can't Afford: As a small business owner, you already understand the importance of offering a valuable total rewards package that attracts talented candidates. This article explores helpful benefits you an leverage, as well as informative statistics for you to take into consideration.
About the Blog: Mighty Recruiter was founded with the intent to simplify and improve the typical hiring process. In order to achieve this, they focus on combining human expertise with cutting-edge technology. Their blog focuses on a range of helpful HR topics that emphasize recruiting and hiring the right candidates in an efficient manner.
---

Editor/Primary Writer: Vanessa To (Marketing and Communications Manager), Des Shaw (CEO), Marc Ramsbottom (VP Service Delivery)                         Favorite Recent Article: 13 Questions and Answers About Paid Emergency Leave for Employers in Ontario:  Ontario recently passed Bill 148 recognizing personal emergency leave (PEL) as paid emergency leave. Building off of this, we're answering the top 13 questions on PEL that've come into our Employer Advice Line.
About the Blog: Welcome to Peninsula's Knowledge Centre, a resource hub for employers. If you're looking for employment advice, definitions, or HR education, you've come to the right place. The blog is dedicated to helping small businesses benefit from the same expertise that bigger organizations have in place by sharing the companies' knowledge and opinions on hot topics.
---
Editor/Primary Writer: Sabrina Baker
Favorite Recent Article: Using the Myers Briggs Indicator Type to Create Common Language: This post talks about the MBTI and how startups and small businesses can use it as a team-building exercise to help individuals create common language around how they work and why they do or say the things they do. In close nit teams understanding one another better leads to more productivity and efficiency.
About the Blog: The Acacia HR blog is geared towards small businesses trying to manage HR. It offers big business ideas that are scalable to a smaller size or budget. Topics cover the entire range of human resource management from compliance to recruiting to leadership development.
---

Editor/Primary Writer: Josh Tolan, various guest contributors, various Spark Hire team members
Favorite Recent Article: Kick These 5 Hiring Process Challenges to the Curb: Common challenges that talent acquisition teams face in the recruiting process and how to overcome them. A roundup of responses from experts giving their advice and solutions to these challenges that can derail recruiting efforts.
About the Blog: Spark Hire's HR and Recruiting blog is focused on delivering actionable content that helps today's modern HR and talent acquisition professionals excel at their jobs. The goal is to provide expert level advice from a wide variety of sources so readers leave the blog with ideas they can put into action. Content on the blog includes Spark Hire's video series, The Recruiting Reel, along with roundup articles, research findings, video blogs, podcasts, and more. If you're in recruiting, you need to add Spark Hire's HR and Recruiting blog to your reading list!
---

Editor/Primary Writer: Caitlin Bronson
Favorite Recent Article: Top 5 Health Benefits Options for Small Groups in 2018: This blog discusses five of the best health benefits approaches small businesses can take in the new year, including the newly minted qualified small employer health reimbursement arrangement (QSEHRA). It gives readers a detailed look at how each option works and gives them the tools they need to choose the approach that will be the most successful for their business.
About the Blog: The PeopleKeep Benefits Small Business Employee Benefits and HR Blog is your source of information for small business health benefits and HR. PeopleKeep is committed to using their expertise to simplify complex subjects, and help small businesses eager to explore and take advantage of their health benefits options.
---
Editor/Primary Writer: Jessica Treeman
Favorite Recent Article: Just How 'Fit' Are You? Diversity Recruiting Beyond the Buzz: What do we really mean when we say someone's not a good "cultural fit"? Unfortunately, more often than not, what we really mean is that they don't meet our expectations for age, gender or background.
About the Blog: The Breezy HR Blog to helps employers, recruiters, and hiring teams succeed with modern Hiring and Recruitment: blending technology with humanity, data with conversation, democracy with structure. Stay awhile, and they'll help you find, recruit, vet, and hire the people and processes that'll drive your business forward.
---

Editor/Primary Writer: Editor – Professor Stephen Bevan (editor), Dr Duncan Brown, Dr Wendy Hirsh, Dr Alison Carter, Peter Reilly, Amanda Callen, Catherine Rickard, Adam Elston (contributing authors)
Favorite Recent Article: Employee engagement: Dying or a happy ending?:  Duncan Brown, IES' head of HR consultancy, reflects on debate at the CIPD annual conference 2017, considering whether employee engagement does actually increase productivity in the workplace. Duncan offers a practical summary of what the engagement debate means for employers and HR specialists.
About the Blog: The Institute for Employment Studies (IES) is an independent, apolitical, international centre of research and consultancy in public employment policy and HR management. The Institute publishes blogs to provide insights from, and stimulate debate about, the latest research and thinking on HR topics. Experts from IES write on current and future HR trends, drawing from their vast experience in the field consulting with organisations and conducting research on employment-related topics.
---

Editor/Primary Writer: Elizabeth The (Primary Writer/Editor), Jordan Lore (Secondary writer)
Favorite Recent Article: 5 Effective Metrics for Measuring Team Member Performance: Measuring team member performance is amongst the hardest tasks for a manager. Keep an eye on these 5 metrics to pin down exactly what matters when it comes to employee performance.
About the Blog: Rise People provides businesses with a fully integrated, all-in-one HR, group benefits, and payroll platform. The Rise People blog focuses on helping businesses of all sizes with their most important asset: their people. Articles range from health and wellness, employee engagement, administration advice, the future of HR and much more. It's modern HR advice for the modern business
---

Editor/Primary Writer: Various writers from Ebix.com
Favorite Recent Article: Employees Want Managers Who are Open And Transparent: A good manager-employee relationship plays a significant role in employee retention. Check out this post to learn about the leadership assets that employees find valuable in managers and how job satisfaction is affected. 
About the Blog: Ebix demonstrates the meaning of having both quality leadership and obtaining measurable results. They were named one of the fastest growing companies in 2017 by Fortune 100. The blog contains detailed information about trends, events, and news related to human resources and healthy work environments.
---

Editor/Primary Writer: Various writers from Nonprofit HR
Favorite Recent Article: Using HR Metrics for Nonprofit Strategy & Planning: Metrics are far more than data; they also aid in the investment of great employees, measure the strategic value of an organization's HR function, and strengthen decision-making. This post will show you the details of analyzing and bench-marking important HR metrics.
About the Blog: Nonprofit HR partners with associations and nonprofits in HR facets including talent acquisition, HR outsourcing, and executive search. They're widely recognized for nonprofit sector research and thought leadership. The Nonprofit HR blog brings you the latest best practices and social sector talent trends.
---

Editor/Primary Writer: Nicole Le Maire 
Favorite Recent Article: Why it Works to be Happy at Work: Since work environments can often be busy and stressful, it's beneficial to maintain a positive mindset and carry out helpful exercises. This guide is filled with meaningful tactics to help maintain positivity and productivity in your workplace.
About the Blog: New to HR provides easy-to-use and practical solutions that to assist readers with managing their careers more successfully. They have been on the web for over five years and have written over seven hundred and fifty articles on topics ranging from working remotely to embracing leadership roles within professional organizations. You can also tune into their social media channels to stay in touch with the current news.
---