Instagram marketing services help brands grow and sustain their following on Instagram with qualified leads most likely to convert. We looked at 25 top service providers and narrowed them down to the best six by assessing their costs, services provided, reviews and Instagram growth marketing expertise.
Top 6 Best Instagram Marketing Services
| Instagram Marketing Services | Best For |
| --- | --- |
| Social Media 55 | (Best Overall) Businesses that need comprehensive Instagram marketing services focused on growth & engagement |
| Jumper Media | Businesses that need Instagram-only marketing specialists to manage their campaign goals |
| Lyfe Marketing | Businesses looking for a full Instagram and social media management solution for cross-platform branding |
| Sculpt Social Media Marketing | Growing businesses looking for Instagram marketing training across company teams |
| Fiverr | Businesses that need one-off Instagram marketing tasks or campaigns |
| Viral in Nature | Businesses looking to craft 24/7 brand reputation and crisis management on Instagram |
How We Evaluated Instagram Marketing Services
For best results, brands need an Instagram marketing service that stays away from short-term growth strategies and instead uses best practices for sustained long-term growth and conversions. We narrowed our list by assessing providers' focus and expertise and their ability to grow target audiences via on-brand content publishing, the best growth strategies and targeted and optimized advertising around business goals, even on a small business budget.
Based on the needs of small businesses, the criteria we used to evaluate the best include:
Cost: We looked for Instagram marketing services that are affordable for small or mid-sized businesses.
Instagram-focused: We looked for social media marketing services that can cater their social media marketing services specifically to the unique demands of the Instagram social platform.
Social media marketing services: We looked for social media marketing services that offered the core offerings of content planning, creation and publishing; target-market organic growth services; advertising; and a hands-on marketing team.
Content creation: We looked for Instagram marketing service agencies that didn't just post what brands already have but instead helped brands create on-brand posts that will boost engagement and followings.
Engagement level: We looked for Instagram marketing agencies that are willing to provide at least business-hour monitoring and engagement with target audiences; we preferred agencies that can scale engagement levels to business goals.
Instagram advertising: We looked for Instagram marketing agencies that offered on-brand and targeted ad creation, management, optimization and reporting.
Growth strategies: We focused on Instagram marketing agencies that used safe growth strategies to grow target audiences without hurting brands with spammy engagement or growth strategies Instagram frowns upon like automatic commenting, untargeted following and unfollowing and more.
Based on the criteria above, we believe Social Media 55 is the best Instagram growth marketing service provider. It is both affordable and offers comprehensive marketing services specifically for Instagram growth and engagement.
"I have two top reasons small businesses should be using Instagram. First, it's growing all the time so that the opportunity is also always growing to reach more people. Secondly, Instagram is a great way for potential clients and customers to get to know you in a slightly more casual way than other methods. Instagram is designed for it."

— Amanda Abella, Latina speaker, finance expert, business coach and best-selling author
Best Overall Instagram Marketing Service: Social Media 55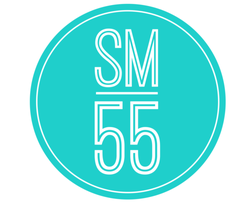 Social Media 55 is a digital marketing agency specializing in Instagram growth and engagement marketing. It is best overall for advanced Instagram organic growth marketing, including influencer marketing, reputation management, engagement-group growth strategies, advertising and up to 24/7 monitoring and engagement. It is right for brands wanting to grow qualified lead Instagram following quickly organically.
Social Media 55 Pricing
Social Media 55 offers "à la carte" packages for Instagram marketing needs. Instagram marketing starts at $199 per month and Instagram profiles creation starts at $99. It offers photography shoots for $99 per month and graphic design starting at $125 per hour. Its advertising services start at $50 per ad, and its influencer marketing starts at $99 per month.
Social Media 55 Features
Social Media 55 offers full-funnel marketing, including Instagram and other social media marketing, email marketing, search engine optimization (SEO), social media paid advertising, content marketing, pay-per-click (PPC) management and influencer marketing. It aims to become an extended marketing department for clients, taking full ownership of marketing objectives and becoming as involved in marketing management as needed to meet budget and business goals.
Content Creation
Social Media 55 works closely with brands throughout the United States and Canada to create custom content via product and business photo and video shoots. Companies can ship products to the company for custom shoots. It uses public relations and modeling firms to create further content via influencer marketing. This helps brands expand their content and reach via bloggers, vloggers and celebrity mentions. For all content, it offers ad writing and ghostwriting services.
Engagement & Analytics
Social Media 55 tailors Instagram engagement to the needs of its client businesses. For example, if engagement on one Instagram post garners thousands of comments, it will discuss if using your budget to respond to all comments makes sense based on your goals. If your goal is to boost your company reputation, it may recommend responding to each comment. However, to increase sales, it may recommend a different strategy.
Likewise, the amount of monitoring it provides will be catered to your brand needs and how your budget should be allocated in turn. In a crisis management situation, for example, it may recommend 24-hour monitoring of brand mentions and engagement and whether this monitoring and response need to take place on social media or across other platforms.
Instagram Advertising
To ensure advertising campaigns meet business goals, Social Media 55 learns about client businesses at the finite level, including their costs, profit margins, vertical and more, so it can understand business goals and use advertising to reach them. Based on its experience with local and global brands, it leans on case studies by business vertical to know what will help and what will waste ad budget. It also uses retargeting to keep leads moving toward conversions.
Growth Strategies
Social Media 55 assesses businesses to understand their growth needs and caters its Instagram growth strategies to the business and vertical. It does not use bots or buy followers. Instead, it focuses on long-term growth and attracting qualified leads via industry outreach. It reaches the industry with client content via vertical-specific influencer marketing, endorsements and engagement groups.
It also leverages vertical-specific engagement groups to increase content visibility within news feeds. Engagement groups are large, closed vertical-specific groups where people share content and members help each other increase engagement via an engagement exchange. For widespread engagement in news feeds, content must get instant engagement. Social Media 55 is highly active in these groups and so taps into them to boost client engagement.
What Social Media 55 Is Missing
Social Media 55 only has locations in Canada, even though 70 percent of its clients are U.S.-based. If you would like an in-country agency, you might prefer Jumper Media or Sculpt. It also handles all growth strategies manually and not via algorithms like Lyfe Marketing does.
What Users Think About Social Media 55
Users like that their accounts are handled with a high work ethic, team dedication, transparency, honesty and great project management. They also like that Social Media 55 works to optimize each element of the conversion funnel to ensure continuity and drive sales, including websites, social media profiles and even third-party publications as needed. Many users would prefer they open a branch closer to them.
Best Overall Instagram-only Marketing Service: Jumper Media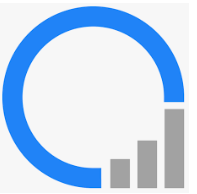 Jumper Media is an Instagram-only marketing agency that has met more than 3,000 small businesses' organic growth, marketing, lead nurturing and advertising needs. This is the only service provider on this list that is solely focused on Instagram organic marketing 24/7. It is best for visually focused businesses like fashion brands or restaurants.
Jumper Media Pricing
Jumper Media offers a growth package at $150 per month, content management package for $499 per month, content creation package for $1,500 per month and advertising package starting at 30 percent of your total ad spend with a minimum $3,000 ad spend and a three-month commitment.
Here's what you can expect from each package:
Growth package: Jumper Media's growth package ($150 per month) uses an in-house algorithm to target your audience (both existing and potential followers), then engage with them by following them and liking content; unlike Social Media 55, it does not comment, respond to comments or engage in conversations with your customers to avoid a spammy feeling strategy.
Content management package: The minimum package ($99 per month) includes five Instagram posts per week, an advanced growth strategy, hashtag optimization, a content-approval process and a designated and consistent Instagram team dedicated to your business.
Content creation package: This package includes everything in the management package, plus ongoing content creation, monthly photo/video sessions, brand storytelling and content planning.
Advertising package: This includes an expert team dedicated to your paid media, short-form video creation, landing page development and split-testing and ad optimization.
Jumper Media Features
Jumper Media first assesses your current content inventory and the Instagram user-generated content around your brand, then listens to your entire company story. Next, it develops a strategy using the latest Instagram marketing best practices and takes into account your entire marketing funnel. Lastly, it sets up an Instagram marketing calendar, then creates on-brand and targeting content to fill it by repurposing your existing brand content and creating more.
Once it receives content-calendar approval from you, it publishes on-brand content consistently, grow your following organically, engage with customers and target audiences via content liking and offer monthly reports of the results. Lastly, it monitors analytics and uses the insights to improve your marketing strategies continually to reach business goals.
Content Creation
Jumper media takes an inventory of existing content and content customers share about your brand, then it repurposes it to tell your brand's story in an authentic way. Its videographers then create behind-the-scenes videos surrounding products, services and customer experiences and turn them into "snackable" branded content with an aim to connect with target audiences emotionally and, thereby, build brand awareness and loyalty.
It is based in San Diego, and its website says it services people in San Diego alone, but its account representatives say it works with clients throughout the U.S. If you are not based in San Diego, you can either send products to be included in your brand content or Jumper Media will develop a game plan for content creators to come to your business for photo and video shoots.
Engagement & Analytics
Jumper Media assesses and responds to conversations around your brand on a daily basis. It monitors Instagram accounts 24/7 to respond to brand conversations and gauge marketing performance. It also meets with clients once a month for an overview of the analytics and their plans moving forward. Furthermore, customers say it is very responsive to clients and are always just a phone call or email away when clients have questions or ideas.
Instagram Advertising
Jumper Media has a dedicated advertising team and assigns a social media paid account manager to those interested in pursuing Instagram advertising. The account manager then learns about the business, develops a catered advertising strategy and outlines conversion funnels to turn leads into sales. Next, he or she creates and runs ads, A/B tests them, monitors them daily and creates and runs new optimized ads continually to reach goals better.
Growth Strategies
Jumper Media does not use any fake accounts or spam to grow followers inauthentically. It does so by targeting your industry's and niche's Instagram communities and then engage in conversations with them to introduce community members to your brand. Then, it lets potential customers decide for themselves whether to follow you or not. Lastly, it aims to turn fans into customers by retargeting via what it refers to as "crave-worthy" photos and videos.
Following target audience members is done via its proprietary algorithm which mimics human behavior in following and liking content and people. To keep from appearing spammy, it does not go any further using an algorithm to detect engagement opportunities but, instead, leave commenting and direct engagement with followers to you. If you want a company that will also engage your audience with commenting and direct engagement, consider Social Media 55.
The results of Jumper Media's growth strategies are fast remarkable. For example, Jumper Media helped Chef Pepe attracts younger demographics than had previously been able to target and thereby expand his business. Through Jumper Media's organic growth services, the brand grew its following by 21,000 followers and 128,000 monthly impressions. The result was an increase in revenue from a demographic that didn't previously significantly contribute to the bottom line.
What Jumper Media Is Missing
Jumper Media does not engage with customers via commenting. Also, some of their packages must be paid upfront without a month-to-month option but instead a three- to six-month minimum commitment. For a month-to-month contract, consider Fiverr.
What Users Think About Jumper Media
Jumper Media has a five-star rating on Yelp. Customers like that their account representatives are very responsive, and it always knows the latest best Instagram marketing practices. Customers don't like that the company enacts automatic renewal of service plans that customers must opt-out of according to the contract's fine print.
Best Instagram Marketing Service for Cross-platform Branding: Lyfe Marketing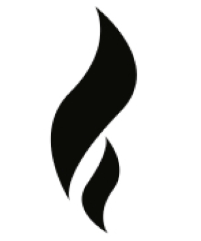 Lyfe Marketing is a social media management company that can optimize your Instagram profiles to develop qualified leads, then promote across platforms, optimizing your website conversion funnel to embrace those leads and guide them to convert. It is best for small businesses looking to boost sales specifically via their Instagram marketing efforts.
Lyfe Marketing Pricing
A mid-priced option, Lyfe Marketing's small-business Silver plan is $850 per month and offers marketing across up to three platforms with content creation, follower growth, engagement, analytics, biweekly calls, custom images and one advertisement. Plans for mid-sized businesses start at $1,500 a month.
Lyfe Marketing Features
Lyfe Marketing offers social media advertising, management and growth services for Instagram, LinkedIn, Pinterest, Facebook and Twitter. It also focuses on search engine optimization, PPC management, web design, email marketing and content marketing. This means that, unlike Fiverr Instagram marketing providers, Lyfe Marketing can optimize your entire conversion funnel across platforms, so it works together in leading social media followers through to conversion.
Content Creation
Lyfe Marketing first conducts a competitor analysis to learn how you need to be uniquely positioned in the market; learning about your business; and researching your ideal customers' goals, value, pain points, challenges and demographics. Then, it uses this information to create on-brand content to serve your target markets. Lastly, it creates a social media content calendar, where it uploads all created content for your review and approval.
Engagement & Analytics
Lyfe Marketing monitors your Instagram account daily during normal business hours to follow comments, direct messages, likes, reviews and more. Unlike Jumper Media, if followers comment or direct message a question and it knows the answer, it will respond. But, if it feels you would better be able to respond to customers' questions, it will notify you of the question via email. All of its responses take place within 24 hours of the customers' activity.
In addition, Lyfe Marketing offers constant access to 24/7 campaign reporting via an analytics dashboard. It also reviews your analytics with you monthly for ongoing strategy optimization and approval.
Instagram Advertising
Lyfe Marketing assigns an expert Instagram advertising specialist to each account, who learns about businesses via a questionnaire, then creates and runs a custom advertising strategy to meet business goals. It offers ad creation, paid promotion of high-performing posts to a broader audience and retargeting ad creation. It uses A/B split-testing to learn what works, and then pause low-performing ads and launch new optimized ads for the highest ongoing conversions.
To increase the likelihood of conversions, it targets ads based on demographics like age, location, income level and more. To guide qualified leads to conversion, it also creates retargeting ads to run across social media and on other platforms like email and across your website.
Growth Strategies
Lyfe Marketing engages in human-driven growth strategies without the use of bots or buying followers. It ensures that all new followers match the demographics, interests and behaviors of your markets. It does so by targeting relevant people with promoted posts, running relevant contests, using hashtags to increase awareness and content reach and finding relevant pages where it can introduce your brand to people who fit your qualified-lead demographics.
What Lyfe Marketing Is Missing
Unlike Jumper Media, Lyfe Marketing does not have any algorithms that grow audiences faster but instead believe in human-centered growth strategies only. According to its website, instead of video content, it focuses on creating image-based content. Lastly, Lyfe Marketing doesn't specialize in Instagram marketing like Jumper Media.
What Users Think About Lyfe Marketing
Lyfe marketing has a 4.6 rating on Clutch with almost all positive user comments. Users like that Lyfe Marketing is a full-service social media management agency that also does cross-platform marketing to ensure campaign conversions. They also like that account managers offer a streamlined management process but don't like that account managers can sometimes be slow to respond.
Best Service for Social Media Marketing Training: Sculpt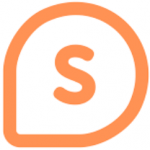 Sculpt offers social media marketing strategy, training and execution as well as digital marketing management, including lead generation, A/B testing and paid search campaigns. Its social media training helps brands educated employees on social media branding and engagement strategy. Sculpt best serves businesses needing in-house Instagram training, like entertainment brands, fashion brands and others that rely on in-house personalities for sales.
Sculpt Pricing
Sculpt offers a custom quote after a paid-discovery assessment of clients' goals and opportunities. For planning, creative production, ad management, account management and reporting, campaigns start at $8,000 for a three-month contract, a price tag that is more fitting for growing businesses. Social media strategy and training start at $3,000 and $1,000, respectively.
Sculpt Features
Sculpt first does a deep audit of clients' existing content, competitors, audience segments and opportunities, then co-designs a social media strategy to attract a following of engaged and qualified leads. Then, it executes on that strategy using campaign planning, content production and publishing, target audience engagement, ad buying and optimization and measurement and reporting. It offers basic growth strategies compared to the more robust strategies of Social Media 55.
Content Creation
Sculpt begins the content creation process by learning about your brand's vision, brand promises and values, in addition to how your business speaks via marketing material. It takes time to explore your brand, and then define your brand's color palettes, chosen typefaces, logo usage practices and more codified in a social media style guide for you to keep and use.
Next, its designers will put your guide to use to create link posts, videos, GIFs, and/or cinemagraphs to share on your Instagram page as branded content. In doing so, it takes your brand ideas and breaks them down into "snackable" animated stories that compel your target audiences to take action.
Engagement & Analytics
Unlike Jumper Media, Sculpt handles all the day-to-day activities of social media management, including following and responding to your target markets and followers. Its account managers connect with you once a month, biweekly or weekly, depending on your needs, to discuss social media marketing performance and recommendations based on quantifiable data and qualitative feedback analysis.
It uses an analytics and dashboard tool to track how your campaigns are meeting your business goals. While Lyfe Media offers 24/7 client access to this dashboard, Jumper Media sends impact reports to your inbox monthly or quarterly. It will do so more often upon request. In between, it assigns an engagement manager to your account, who is your go-to source for all social media strategy and execution questions and progress reports.
Instagram Advertising
Its paid advertising campaigns are first planned around your budget, then optimized to perform well on the platforms of your choosing, whether it's Instagram, Facebook, LinkedIn, Twitter or Pinterest. It manages all of the planning, creative creation, testing and optimization of ad campaigns, and then use analytics and dashboards to keep striving toward your business goals. To manage each campaign, it works on a marketing retainer for a fixed time period.
Growth Strategies
Sculpt offers basic growth strategies, including advertising, influencer engagement, contests and more. However, it does not specialize in advanced growth marketing strategies, including fan pages and engagement groups like Social Media 55 does.
What Sculpt Social Media Marketing Is Missing
Sculpt's pricing strategy requires a paid period before getting a project quote, making brands invest before knowing Sculpt is the right fit for their budgets. If you need a more straightforward pricing strategy, consider Social Media 55.
What Users Think About Sculpt Social Media Marketing
Clients liked that Sculpt helps them meet its marketing goals and offers great creative services, authentic campaigns, thorough analytics, expert knowledge in marketing and high responsiveness. They don't like when there has been recent turnover among assigned client teams, meaning businesses have to reintroduce their brands to new account managers. They feel the onboarding process can be tedious but understand the need for a thorough process.
Best Instagram Marketing Service for One-off Project Management: Fiverr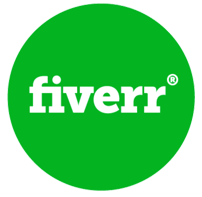 Fiverr is a "gig" platform where businesses and individuals hire freelancers or contract teams on a project-by-project, or gig, basis. It's best for one-off projects but can sometimes be used to find a long-term provider with thorough vetting and depending on freelancers' schedules and budget requirements. It's best for small businesses needing one-off Instagram marketing project management or task completion.
Fiverr Pricing
Fiverr's Instagram professional services start at $5 but vary depending on project length and tasks. Many providers offer a $5 trial project, then increase prices for future gigs, meaning businesses can enjoy low-cost one-off projects. Fiverr charges a $2 service fee for orders less than $41 and a 5% service charge on larger orders.
Fiverr Features
Fiverr Instagram marketing service providers offer one-off graphic design, video production, advertising creation and management, organic growth services, training, consultations and more at low, negotiable prices. For a more long-term, already vetted Instagram marketing team, consider Lyfe Marketing, Sculpt or Social Media 55.
Content Creation
By searching for social media graphic designers and Instagram videos, the Fiverr algorithm will present you with expert Instagram graphic designers and video producers for you to contact. Many will create a branded post or video, such as a how-to or product-demo video. In addition to creating Instagram posts, many also design your logo as it appears on your Instagram page, design branded ads and more. Good designers or producers also provide revisions.
Engagement & Analytics
By searching for "Instagram growth marketing" you can access a list of top Instagram growth marketing service providers. Most offer organic growth strategies only, including liking and commenting on relevant content, sharing relevant content and following the people, businesses and influencers your target markets engage with. Most offer different packages that pinpoint specific levels of engagement and time commitment.
Unlike the other service providers on this list, Fiverr's analytics are dependent on the expert you hire, so be sure to negotiate analytics needs at the outset of any project.
Instagram Advertising
By searching Fiverr for "Instagram Advertising," you gain access to a list of Instagram advertising experts who offer packages to meet your budget and business needs. Many providers offer Instagram advertising services like campaign analysis and troubleshooting, audience targeting, ad creation and design, adding tracking pixels, creating ad versions for testing, optimizing ads for unique placements and regular optimization to boost budget results.
Growth Strategies
Search for "Instagram marketing management" to access a list of Instagram experts to grow your Instagram followers. Some services it provides are liking photos by location, hashtags and interests; following users by location, hashtags and competitor involvement; analytics and activity-report delivery; and niche or industry specializations. You can hire an individual or team. Many providers offer packages to align with Instagram marketing goals and budget.
What Fiverr Is Missing
As a gig platform, you may have to hire one Fiverr freelancer or team multiple times to create an ongoing working relationship. In addition, there may be times when freelancers are unable to take on work, so you may have to introduce business to new teams and pay for onboarding. For ongoing working relationships, you may try making it clear in your job description that this is what you prefer, but you'll likely fare better with an agency like Lyfe Marketing, Sculpt or Social Media 55.
What Users Think About Fiverr
Users like that Fiverr offers a constant supply of professionals at negotiable prices. They also like that top Fiverr freelancers are generally passionate about their specializations and have worked with many different kinds of brands. They don't like that they have to vet freelancers themselves and that starting costs are usually on a trial basis.
Best Instagram Marketing Service for Reputation Management: Viral in Nature

Viral in Nature is an award-winning social media agency specializing in 24/7 social media brand reputation and online crisis management services. It's best for growing businesses or solopreneurs looking to boost, maintain or repair their brand's good reputation, like public personalities and automotive, gas and oil, coal, construction and human welfare brands.
Viral in Nature Pricing
Viral in Nature doesn't offer pricing information on its website and, when messaged about pricing information, it didn't offer a response. However, it reports online that its flat rates are less than hiring an in-house minimum-wage social media manager and small business clients report paying $1,000-$1,200 for management of up to four platforms.
Viral in Nature Features
Viral in Nature offers web design, social media management and reputation management. It provides social media services for Instagram, Facebook, Twitter, Pinterest, Google Plus and LinkedIn. By combining these services, it helps brands optimize website conversion funnels to embrace social media traffic and guide followers to conversions. It sends weekly reports to clients showing metrics like shares, impressions, clicks and more.
Its focus on crisis management is what sets Viral in Nature apart. It also works to put together a crisis management team trained to respond and maintain clients' brand reputations during online crises. Using U.S. Air Force crisis management techniques, it advises clients on what members are important for their crisis teams, including lawyers, communication managers, social media managers and more, then trains members to carry out their roles. In addition, if you are experiencing a current online brand crisis, you can call the company for help managing it.
Content Creation
Viral in Nature has an in-house Social Media Artisan team trained to create viral-worthy social media posts. It conducts regular photo shoots with its clients. If you live outside Calgary, Canada, travel expenses do apply. Once your posts have been created, it belongs to your business, meaning you can use them in other marketing material without giving Viral in Nature credit. Unlike Jumper Media, its website indicates it limits shoots to photography.
Users say Viral in Nature provides them with content well ahead of time to make time for the editing process before publishing. Once it has approved content, it is shared daily with the platform audiences of clients' choosing. It aligns social media content to reach business goals like relationship building; spreading brand awareness; talent recruitment; customer service improvement; sales increases; and event, products and specials promotions.
Engagement & Analytics
Viral in Nature offers monitoring and engagement services from 9am-9pm MST, seven days a week. Unlike in-house social media management, the Viral in Nature team offers monitoring and engagement 365 days a year and, like Social Media 55, can be available 24/7 as needed. This is especially helpful for brands experiencing an online crisis. Viral in Nature is willing to interact with followers directly but seeks client consent before direct engagement.
Instagram Advertising
Viral in Nature boasts that its in-house ad manager once worked at Facebook managing ad budgets as high as $70,000 a day. As a specialist in Facebook Ads Manager, he does all the paid advertising for client accounts. Since Instagram was acquired by Facebook in 2012 and all advertising on Instagram is managed via Facebook Ads Manager, Viral in Nature is equipped to offer expert guidance and campaign management.
Growth Strategies
Viral in Nature uses share-worthy organic posts to reach and engage existing and potential followers. It has an in-house Social Media Artisan Apprenticeship where it attracts and trains its own top-talent viral-post designers. Social Media Grand Master Artisans must have at minimum 4,000 hours of hands-on design experience and must have created an organic post that received at least 2,000 shares. Many graduating artisans stay to work with clients.
What Users Think About Viral in Nature
Users like that Viral in Nature offers excellent project management services with quick and thorough communication. The company always delivers content early to create time to complete requested edits. They love the company's insightful competitive analysis and weekly reporting on social media performance. One user was very happy with the services offered by Viral in Nature but would like the company to be more proactive in presenting new marketing ideas.
The Bottom Line
A top Instagram growth marketing service will offer catered services and strategies to authentically grow a targeted Instagram following that can then be guided to conversions to help you meet business goals. Additionally, it will do so via organic growth and reputation-management strategies to ensure long-term growth maintenance; this includes targeted advertising, engagement, influencer outreach, content production and posting and more.
Social Media 55 offers the best organic Instagram marketing growth services, which include advanced growth strategies like the use of engagement groups, advertising and influencer marketing. It pairs these strategies with on-brand photo and video shoots that lend to targeted content sharing to grow qualified leads and guide them to conversion. Lastly, it offers à la carte pricing to match business goals to budgets.