In this buyer's guide, we provide you with the information that you need to select the best logo design software for your small business. We looked at the most popular options and found that Tailor Brands, Logo Garden, and Withoomph covered the range for small businesses in terms of ease of use and the quality of logos offered. Read on for our comparison and review of these three options, as well as our top recommendations.
Best Logo Design Software for Small Businesses: Tailor Brands
We recommend Tailor Brands because the website is easy to navigate, they have the highest quality fonts and icons, and the cost to download logos is inexpensive. The software is very innovative, using your design preferences to create high quality and unique logos quickly. Click here to start designing your logo.
Best Logo Design Software for Small Business Summary Table
Tailor Brands

Logo Garden

Withoomph

Price (high-res JPG logo)

Learn more
$24
$12.50
$20
Ease of Use
Easy
Easy
Easy
How it Works

Learn More
Describe company, choose logo type, and choose font preferences to have logos created automatically
Create logo from scratch using an icon from the symbol gallery and editing fonts
Type company name and keywords to have logos created for you automatically
Ability to Customize

Learn More
Limited ability to customize
Very customizable
Average ability to customize
Customer Support

Learn More
Email, chat, FAQ section
Phone, email, support center (with articles)
Email support
Additional Offers

Learn More
Business deck, 21 logo sizes, branded presentation
Vector files, custom design, business cards, mugs
Print logo, social media logos
Best Logo Design Software for Small Businesses: Tailor Brands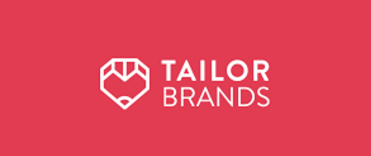 Out of all the logo design software that we tested, Tailor Brands created the most unique and appealing logos. When opting to use logo design software instead of a graphic designer, there's a higher risk of ending up with something generic. However, with Tailor Brands, they ask a series of questions before generating the logos, so it feels more like the logos were created with your aesthetic in mind.
On top of this, the website is very easy (and fun) to use, the price to download the logo is reasonable ($24), and they offer chat support and a large FAQ section for any questions you may have. If you want different logo sizes for your social media pages or a pre-made, branded presentation, they offer this at an additional cost.
Here are a few logos that Tailor Brands created for my fictitious burger joint.
Best Logo Design Software for Customization: Logo Garden

If you have a specific logo design in mind, then Logo Garden is the best option for you. With this software, you can create your logo from scratch from their library of symbols and fonts. You can shift the layout around, change font size and color, and even add shading to your logo.
This is not a great option if you are creatively challenged and need more of a jumping off point for your design. I played around in the system and was only able to create mediocre looking logos, but if you have a better idea of the design that you want, you will probably be able to create better looking logos.
Best for Color Palettes: Withoomph

Withoomph, like Tailor Brands, creates logos for you that you can then make moderate edits to. These logos are a little easier to customize than Tailor Brands' are, but there are fewer icons and fonts in their library. The best part about Withoomph is that they have suggestions of colors that look good together, which is helpful if you are unsure what colors you want for your brand.
Best Logo Design: Tailor Brands vs. Logo Garden vs. Withoomph
Pricing
All three of the logo design softwares are free to use, but you will need to pay if you want to download the logo you created. There are different pricing options depending on what formats you want to receive your logo in. Your options are:
High resolution image: These look great online, and you will be able to change the size of your logo. However you won't be able to drastically enlarge the size without losing quality. You also won't be able to edit the text in the logo or make changes to the color.
Vector files: Vector files (such as AI and EPS) are preferred when printing your logo on t-shirts, stationery, etc. These files remain editable so you can resize the image without losing image quality or make small changes to the colors using a program like Adobe Illustrator.
Here is the breakdown of pricing:
| | Tailor Brands | Logo Garden | Withoomph |
| --- | --- | --- | --- |
| High Resolution Image | $24 | $12.50 | $20 |
| Vector files + high resolution image | $39 | $39.99 | $65 |
| Package with vector and high res images + social media logo sizes | $99 | Not offered | $85 |
| Cost for a designer to create a custom logo | Not offered | $39.99 | Not offered |
If you only need to use your logo online, then you can get by with just the high resolution image. However, we suggest purchasing the vector files if you plan on using your logo on many different mediums since you will then be able to make edits to your logo (such as reversing the colors or resizing for a banner ad).
---
How Logo Design Software Works
All three softwares are super easy to use, but the way that they generate logos differs.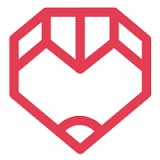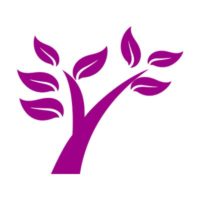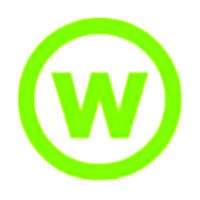 ---
Ability to Customize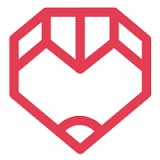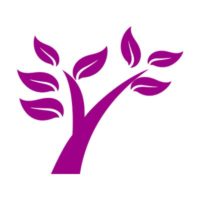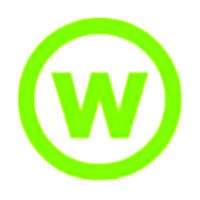 ---
Quality of Icons and Fonts
Since the icon and font make up most of a business's logo, it's important that the logo maker has a large quantity of modern, nice looking icons and fonts to choose from.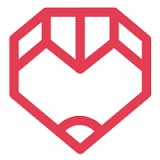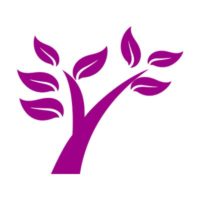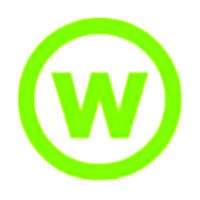 ---
Customer Support
All three websites are pretty easy to use. However, if you do have questions about the logo design software, there is the option to contact customer support.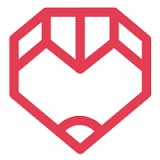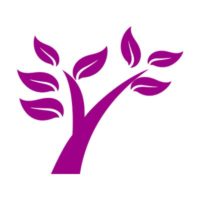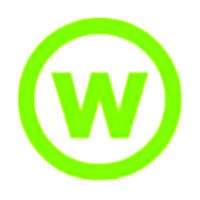 ---
Additional Offers
All three options offer additional add-ons. However, you will not be able to trademark your logo through any of these websites. If you want to learn how to trademark your logo after it is created, go here.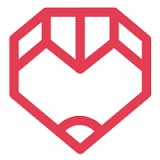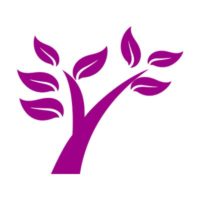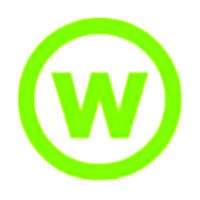 ---
All Logo Design Software
Below is a list of all logo design software that we tested before writing this article. If you are interested in designing your own logo, check out our reviews of all top design software.
| | Best For | Description |
| --- | --- | --- |
| Tailor Brands | Small business owners | Tailor Brands uses an algorithm based on your preferences to create unique and appealing logos. |
| Logo Garden | Customization | With Logo Garden, you create your logo from scratch and are able to edit every aspect of the logo within their editor. |
| Withoomph | Color palettes | If you need color recommendations, Withoomph offers color palettes which are helpful if you have a hard time knowing what colors look best together. |
| Graphic Springs | Original logo | GraphicSprings allows you to pay for the icon you chose to be taken out of their library so no other company can use it. |
| SquareSpace | Businesses with a Squarespace website | If you use Squarespace for your website, you can create and download a logo for free using their logo maker. |
| Logo Maker | Free domain | Logo Maker offers a free domain with the purchase of your logo. |
| Logoshi | Kids | Logoshi takes your doodles and turns them into a logo. Though this software doesn't make the most unique logos, your kids may have fun playing around with it. |
| Logaster | Additional designs | With Logaster you not only get a design for your logo, but you also get designs for a business card, envelope, letterhead, and favicon. |
| Shopify Logo Maker | Free logo | Shopify is the only logo option where you can get a completely free logo. |
| Hipster Logo Generator | Coffee shops | Hipster Logo Generator is a cheeky website where you can create hip logos for your coffee shop or dive bar. |
Bottom Line
Logo design software is great if you are looking for a fast and inexpensive option for logo designs. Tailor Brands' unique algorithm makes creating a logo for your business fun and easy, which is why we recommend them for small business owners.
If you want to work with a graphic designer to create a custom and original logo, you can use 99designs to connect with hundreds of graphic designers from around the world. View our guide on how to create a logo using 99designs to learn more.