A medical answering service is a company that can handle the after hours or overflow calls from your office. The type of services they offer vary a lot, from basic message relay and emergency dispatching to appointment scheduling and more. To find out who's the best, we reviewed 2 of the top medical answering services and compared their price, features and reputation. See our recommendation as well as a detailed comparison below.
Is Your Phone System HIPAA Compliant?
Before you hire a medical answering service, you need to make sure you're using a HIPAA-compliant phone system. RingCentral is a leading cloud-based communications provider that offers HITRUST-certified, HIPAA-compliant phone services. RingCentral allows teams, partners, and patients to securely connect and collaborate via voice, video, and messaging. Click here for a free trial.
Best Medical Answering Service Comparison Table
| | Call4Health | Stericycle Communications |
| --- | --- | --- |
| Price for BasicAnswering/Messaging Service | $153.02/month150 minutes | $178.87/month150 minutes |
| Price forAppointmentScheduling | $130.50/month150 minutes | $2000 to$2500/monthdepending on callvolume |
| AppointmentReminders? | Yes, withautomated messages.Callers can "press 1" toconfirm or "press 2" tocancel.$0.13 per reminder | Yes, withautomated messagesthat are professionallyrecorded for yourbusiness$0.20 per reminder |
| Available 24/7? | Yes | Yes |
| Live Receptionist? | Yes | Yes |
| Registered Nurseson Staff? | Yes, registerednurses can triagepatients and provide basic medical advice$14.50 per call | No |
| HIPAA CompliantMessaging AppAvailable? (to receivepatient messages?) | Yes,but it costs$6/month | Yes,but it costs$10/month +$135 one-time fee |
| Call Recording | Yes | Yes |
| Learn More | | |
How Medical Answering Services Work
First, a quick note on what medical answering services actually offer. It's typical for an answering provider to have many different types of services within their plans. Clients can add and subtract features as they go. In particular, we've noticed 3 main tiers of service, starting with the simplest (and most affordable) and moving up to the advanced (and most expensive):
Basic Messaging. A receptionist takes the call, copies the message and sends it to you via email or text. If it's an emergency, you or your on-call provider may receive a phone call or alert instead.
Appointment Scheduling. Accessing your calendar, receptionists schedule patients for you. Usually they can also verify insurance and process credits over the phone. This type of service also includes appointment reminders.

Nurse Triage. Patients can speak with a registered nurse and receive basic medical direction. This is ideal for physicians who want to give their patients 24/7 access to care, yet still sleep at night.
Best Medical Answering Service: Call4Health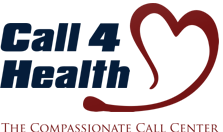 Call4Health offers all 3 tiers of service at prices that beat their competitors. For as little as around $300/month, you could set up a full answering service, including basic messaging – in which a receptionist takes messages from callers and forwards them to you as a text or email, emergency dispatching – in which receptionists alert you or your on-call provider in the event of an emergency, appointment scheduling and appointment reminders. The equivalent service from Stericycle Communications would cost around $2,000/month.
We recommend Call4Health.com because it offers the biggest range of services at the lowest price. Of all the services we reviewed, Call4Health is the only one to offer nurse triage, where a registered nurse can advise your patients after hours. What's also nice about Call4Health is how you can pick and choose features to personalize your service. For example, if you prefer to handle appointment scheduling yourself, you could just use Call4Health just for appointment reminders and vice versa.
---
Price
As far as medical service pricing goes, Call4health comes out ahead at $131/month for 150 minutes.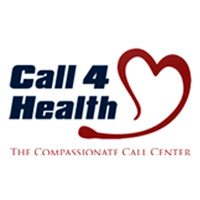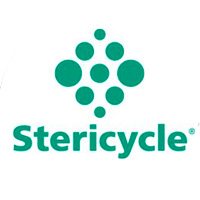 ---
Features
Aside from basic dispatching, each service offers a few unique feature. Call4Health offers nurse triage over the phone as an add-on service, whereas Stericycle agents can provide insurance verification.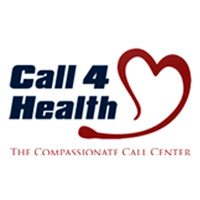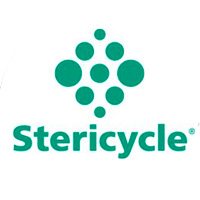 ---
Mobile App
Because HIPAA regulations can prohibit physicians from receiving patient messages via normal SMS text, both of these services offer a secure mobile app for messaging.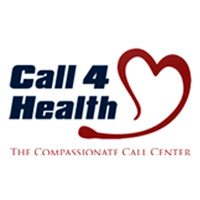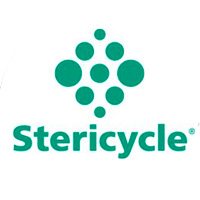 ---
Reputation
There's not too much in the way of user reviews for these services, however we were able to gauge their reputation by reading employee reviews on Indeed and and reading customer reviews on the app store. From what we heard, both appear to be reliable and professional services.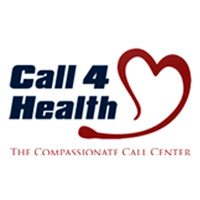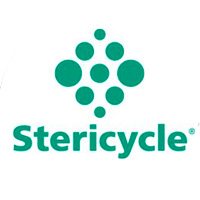 ---
The Bottom Line
For doctors and medical professionals, it's important to choose an answering service that specializes in the medical industry. Not only are you more likely to find the set of services you need, like appointment confirmations and emergency dispatching, but you can be assured receptionists are familiar with medical terminology and trained to handle the sensitive needs of patients. Also, you'll find HIPAA compliant solutions for receiving text messages and communicating with patients, which you probably won't find from a generic answering service.
As for who's the best medical answering service, Call4Health is the clear winner. They offer just about all the same features as Stericycle, plus more (nurse triage) and have a similarly positive reputation. Yet, their service costs a fraction of the price: almost 1/6th as much.