Messaging apps help your small business' team to communicate and collaborate and they can also be used more casually to help them bond while they get to know each other more personally. We looked at the most popular options and reviewed Slack, HipChat, and Skype for Business in-depth below. These solutions covered a range for small businesses in terms of price and features. Read on for our comparison and review of these three options, as well as our top recommendations.
Best Messaging App for Small Businesses in 2017: Slack
We recommend Slack as the best messaging app for small businesses in 2017 because of its combination of features, user interface, and widespread use.
Messaging App Comparison Table: Slack vs HipChat vs Skype for Business
Skype for Business

Best For

Most small businesses

Businesses who need the most economical solution

Businesses that want the added value of Office 365 Business Essentials included

Easy to perform basic tasks, but it can take some time to customize it to maximize its usefulness for your personal workflow

Easy to perform basic tasks, but it can take some time to customize it to maximize its usefulness for your personal workflow

Intermediate -- basic chat functions are easy to use, but added features, like Office 365 Business Essentials, will take more knowledge to learn

10GB/user cloud storage
Extensive integration and customization options

Unlimited cloud storage
Screen sharing

Includes Office 365 Business Essentials subscription
1TB/user of cloud storage
Screen sharing with remote keyboard and mouse control

Mobile App

iOS and Android

iOS and Android

iOS and Android

Online knowledge base
Predictive text search
Email-based support

Online knowledge base
User forums
Ticket-based support

Online knowledge base
Training guides
24/7 phone support
Pricing
| | | | Skype for Business |
| --- | --- | --- | --- |
| Pricing | $6.67/month per user, billed annually | $2/month per user, billed monthly | $5/month per user, billed annually |
| | Yes, with limited features | Yes, with limited features | Yes, with limited features |
| | | | |
Best Messaging App for Small Businesses: Slack

On paper, HipChat and Skype for Business offer a lower price and added features than Slack. So why did we choose Slack as the best messaging app for small businesses for 2017?
Because a tool is only useful if people adopt it, and Slack's polished user interface, customizable settings that integrate it with your personal workflow, and widespread use make it more likely that your team will use it more often.
Slack also offers a seemingly endless number of integrations with other third-party apps to help you extend and customize its functions even further. There are options for your communications, project management, development, marketing teams — and almost any other you can think of. Using these integrations, you can send and receive notifications to and from project-specific channels in Slack to your other productivity tools of choice.
For example, if you use Trello to help manage your projects, you can create a new card by typing a specific command into your chat window. Similarly, you can link to existing Trello cards, make updates, and receive notifications in Slack when an update is made in Trello.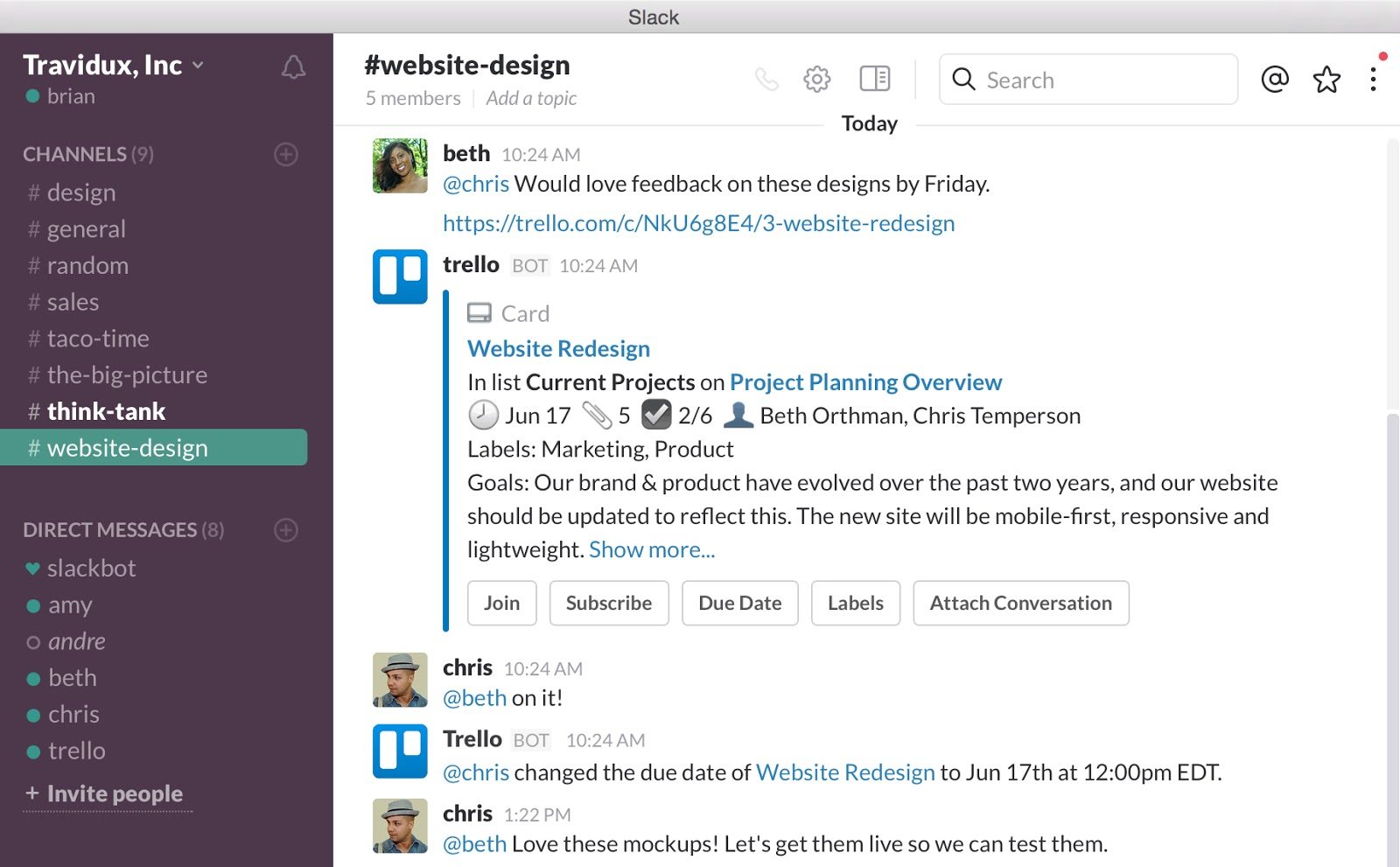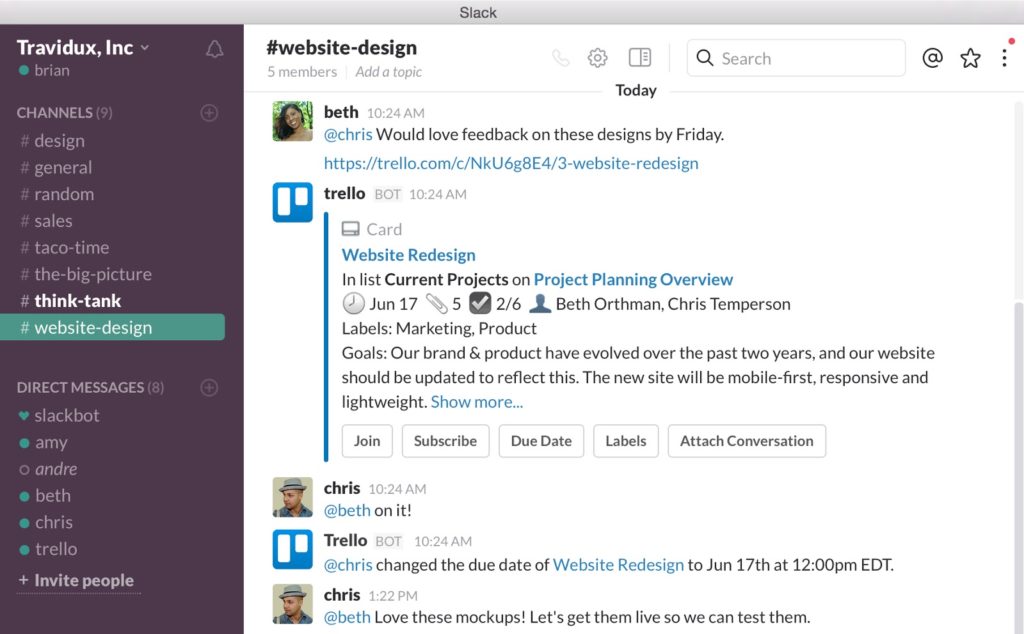 Best Messaging App for the Lowest Cost: HipChat

HipChat's primary benefit is that it offers an almost identical set of standard features, but for approximately ⅓ of the price ($2/month per user for HipChat vs. $6.67/month per user for slack).
HipChat doesn't offer much to differentiate it from Slack other than its lower price, with the exception of unlimited cloud storage versus 10GB per user for Slack. Its standard features are almost identical and they're wrapped in a less attractive user interface. While this may not seem like a significant difference, it's because of that user interface that your employees are more likely to widely adopt Slack — not just for chatting, but for how seamlessly it integrates with other third-party apps that your business uses every day.
That said, it will be an attractive alternative for businesses that don't want to sacrifice features for cost and are willing to forego a more fully realized user experience for the lower price.

The $5/month per user price package for Skype for Business that we reviewed also includes a subscription to Office 365 Business Essentials for each user. However, if your business subscribes to the Office 365 Business Premium package for $12.50/month per user, then Skype for Business is already included in your cost. The main difference between the two packages is that the Business Essentials tier is cloud-based so you need to be connected to the internet to use it, but the Business Premium tier includes desktop versions of the software.
Office 365 Business Essentials includes web-based applications like Word, Excel, and Outlook with a 50GB mailbox for each user as well as 1TB of cloud storage and collaboration tools like HD video conferencing.
While we don't find Skype's user experience to be as intuitive or comprehensive as Slack's, businesses that care more about the number of available features and the service's integration with the Office 365 suite than usability should seriously consider it as an option.
In-Depth Review: Slack vs HipChat vs Skype for Business
Free vs Paid Versions
Both Slack and HipChat offer free versions of their app with limited features. Skype for Business, however, does not.
Here is how Slack and HipChat's free versions compare:
| | | |
| --- | --- | --- |
| Users | Unlimited | Unlimited |
| Third-Party Integrations | Up to 10 | Unlimited |
| Cloud Storage | 5GB | 5GB |
| Voice and Video Calls | One-to-one | No |
| Message Archive | Up to 10,000 | Up to 25,000 |
Ease of Setup and Use
How easy an app is to use and the ability to incorporate it into your personal workflow are the biggest barriers to its adoption, and communication and collaboration apps will only be useful if they're adopted throughout your team.
Adding members to your messaging app is the first step in your team adopting it, and the first point where Slack and HipChat differentiate themselves from Skype.
With Slack and HipChat, administrators can send an invitation email to the team. Once they've signed up for the app, they're automatically added to any team-wide channels and can join newly created ones. When a user is a member of a channel, they remain there until they leave. This organizes and centralizes conversation.
Skype, however, requires users to sign up on their own, add each team member to their personal contact list, and then conversations are treated as one-offs — that is, every time you chat with someone, a new chat starts and other users who aren't invited to it don't have access to it. For project-related discussions, this risks users being excluded and/or missing important information from previous discussions.
It's easy to perform basic most basic functions, such as sending messages to and from other users, using Slack, HipChat, and Skype for Business, but to truly maximize their effectiveness you need to dig deeper and customize the apps to your needs. Configuring notifications, adding third-party integrations, and incorporating the apps into your workflow are when they begin to realize their potential and improve your productivity.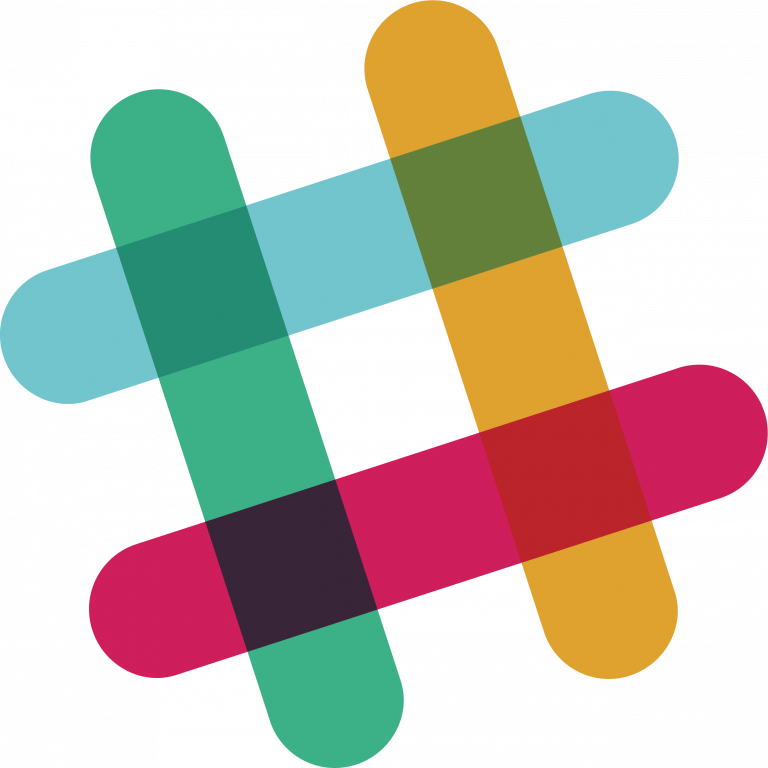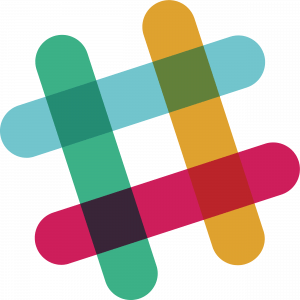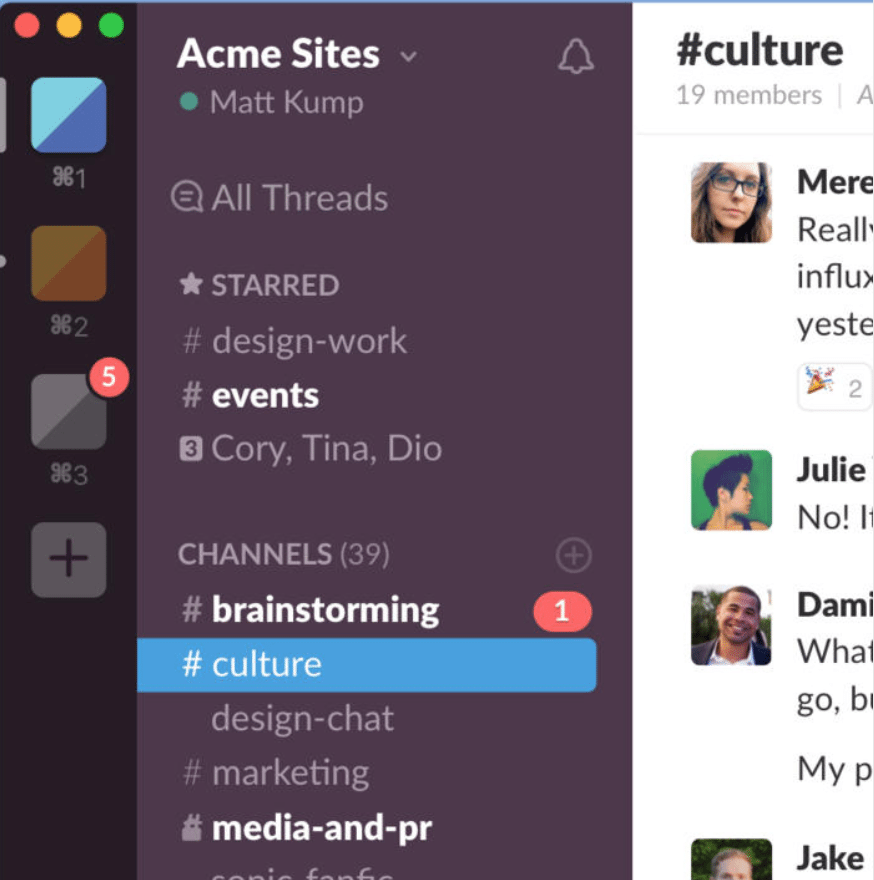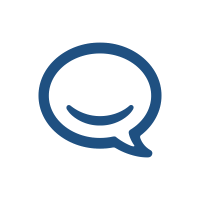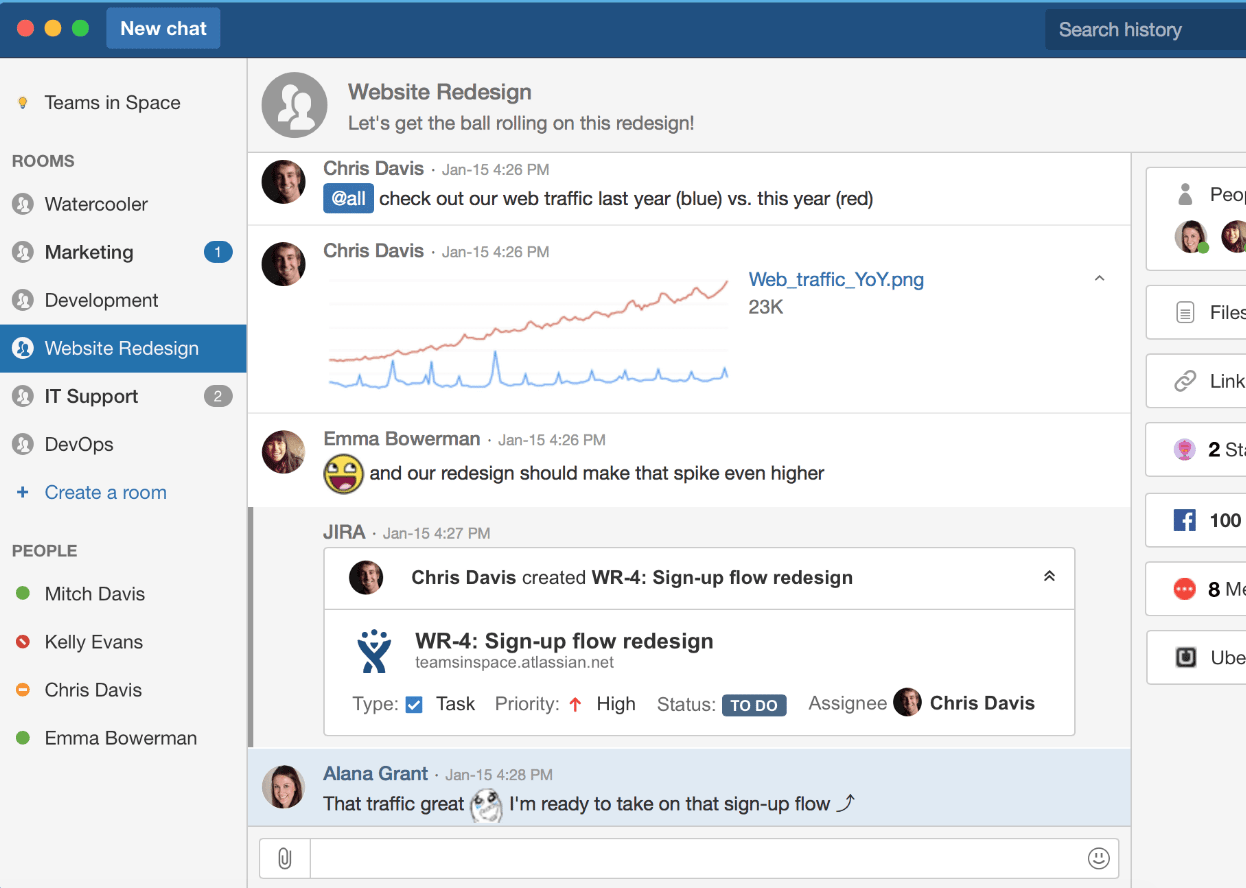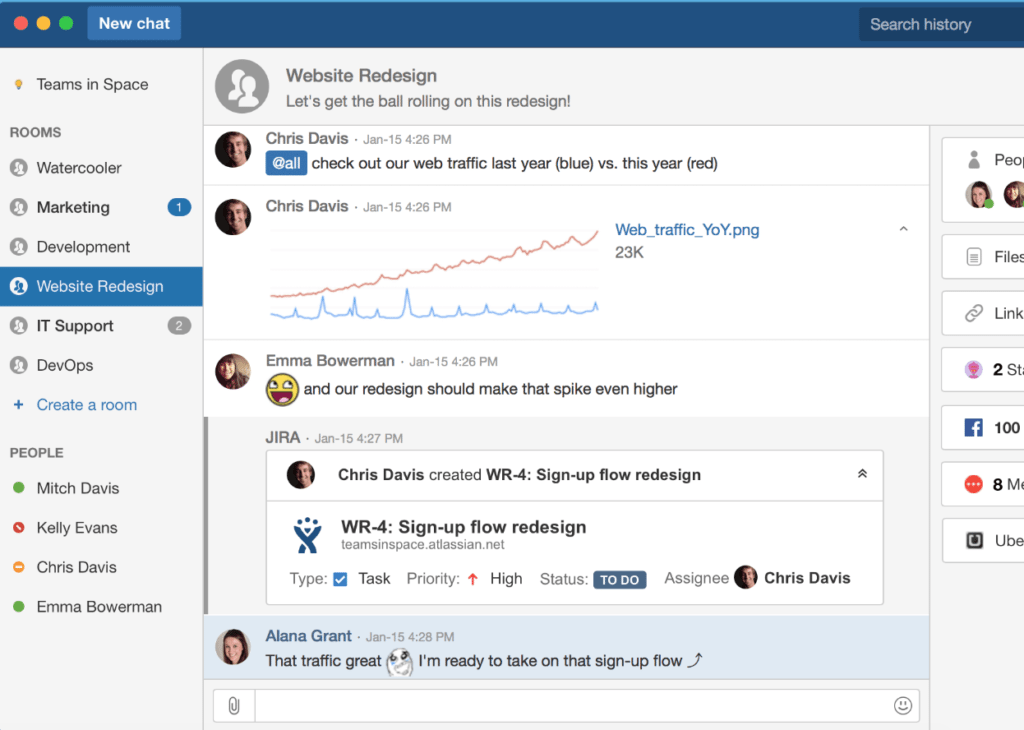 Like Slack, basic functions are very easy to perform but users will need to spend some time configuring their options and adding third-party app integrations to customize HipChat to their needs and maximize its usefulness.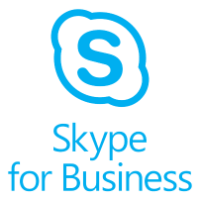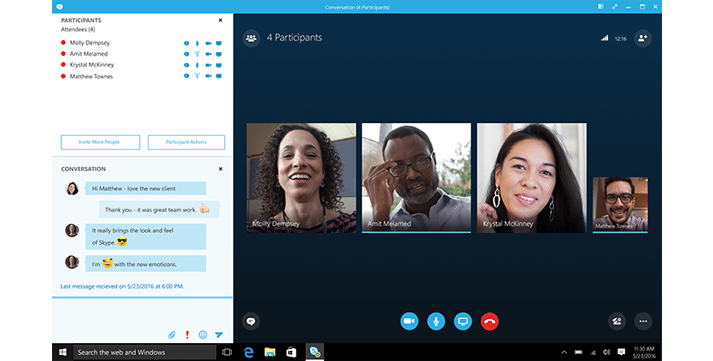 Features
Slack, HipChat, and Skype for Business offer many of the same features to help your team better communicate and collaborate with each other, improving overall efficiency and productivity. These include:
Create public and private discussion groups
Send private messages directly to individual users
Share images and files publicly and privately by dragging and dropping
Archive discussions so they can be searchable and retrievable
Sophisticated notification systems that can be configured to each user's liking, including muting
User-controlled availability status, such as online or do not disturb
Third-party app integrations to expand and customize available functions
Audio and video, both individual calls and group conferences
Screensharing
Synchronized across desktop and mobile apps
Slack and HipChat are very similarly featured apps; where they significantly differ is in their user interface, user experience, and price. Skype for Business, however, offers more.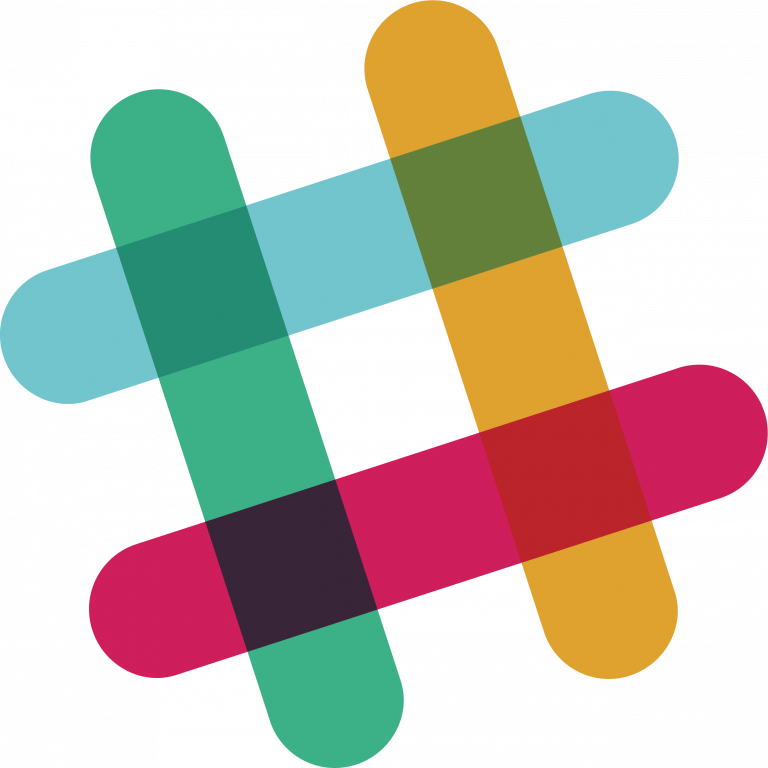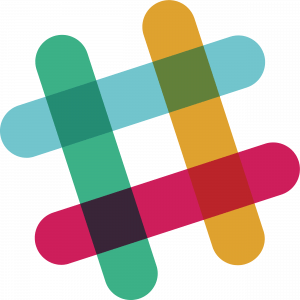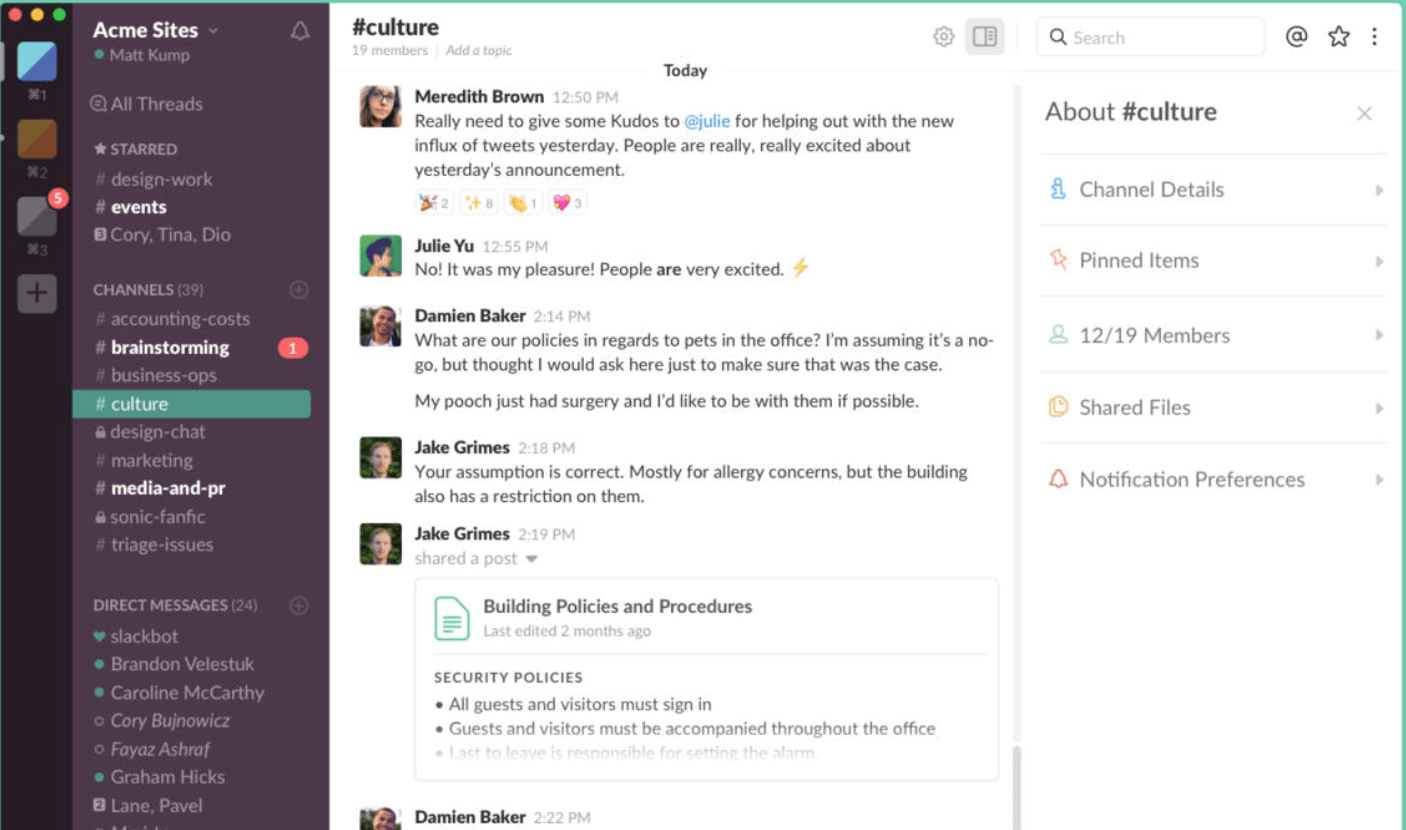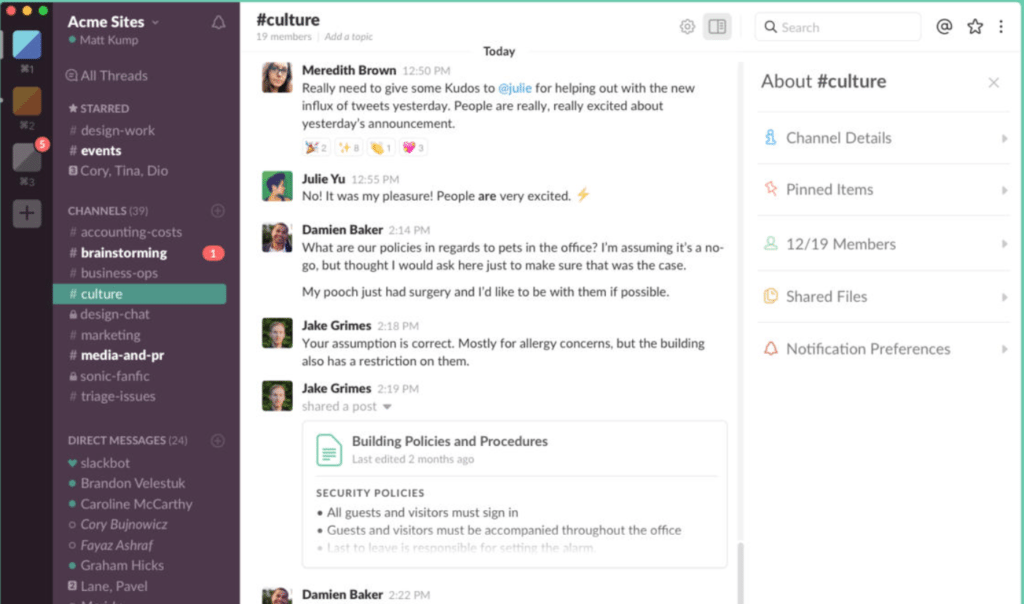 Slack also offers other features to help your business day-to-day, such as group audio and video calls. While not as full-featured as dedicated video conferencing software, it's adequate for one-on-one conversations or impromptu breakout meetings.
Slack's core features are very similar to HipChat's and Skype for Business'. Where Slack excels is in how it organizes and presents them in a polished and aesthetically pleasing user interface that delivers the best user experience of the three services. And when adoption throughout your team is the biggest barrier to an app's success, this experience will ensure that more people do.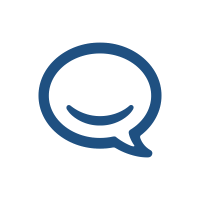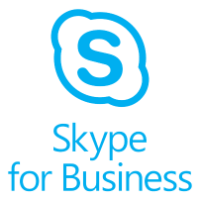 Customer Support
Slack, HipChat, and Skype for Business all offer self-service online customer support through a variety of channels. All three services offer versions of the following:
Online knowledge bases, including:

User guides
How to guides
Tutorials (both written and video)

User forums
Email/ticket-based support
Where they differ, though, is in the phone support that they offer. Skype for Business is the only service of the three to offer phone support, and it's available 24/7.
Primary Businesses Messaging App Options
There are many other messaging apps for small businesses options on the market that may be a better fit for your business' needs. Here are some of the others that we liked and what makes them unique:
| Messaging App | Best For |
| --- | --- |
| | Polished interface and industry-leading user experience |
| | Most of the features of Slack for ⅓ the cost |
| | Office 365 Business Essentials is included with paid subscriptions |
| | Integrates well with other Google products, particularly Google Voice |
| | Optimized for mobile users and allows you to invite external participants into your team's conversations (clients, vendors, etc.) |
| | Completely free, but only available for OS X users |
| | More targeted to individuals than business, but fully encrypts messages for security |
The Bottom Line
On paper, Skype for Business offers the most features and HipChat is the lowest priced. However, Slack's attractive user interface, comprehensive features, and extensive configuration and customization options make it more likely to be adopted by more of your team. And for a communication and collaboration app, its adoption rate is the most important factor behind it helping your team to work more efficiently and productively.
Slack's overall user experience makes it our recommended best messaging app for small businesses in 2017.