Moms are always looking for tips on how to be the best parents they can be, and where better to get answers than from other moms. Mom blogs share helpful tips on everything from pregnancy, managing finances, to running a household. This article will help new mom bloggers find ideas to start their own blog.
Even super moms need a professional website to help them continuously dish out their best advice, so check out Bluehost for a reliable web hosting service to make sure your blog is always online. They also offer domain registration and a business email address, all for just $2.95 per month. Get your blog hosted today.
The Best Mom Blogs in 2019
There are quite a few online mom journals out there, and each one offers valuable insight on common and unique parenting problems. However, there are some real standouts that have managed to attract a large following and earn decent money. Let's take a closer look at some of these popular and unique blogs for inspiration.
Here are our top 10 mom blog picks for 2019 and what makes them special:
---
1. The Mommyhood Chronicles
Melissa is a dentist and a mother of three beautiful kids whose stories make up most of her blog. She chronicles her day-to-day adventure as a mother in a way that feels very personal and heartfelt; you'll want to laugh and cry with her as she goes through parenting situations while you learn. Her blog's design and the images she shares of her family completes a very personal reading experience that makes you feel like you're sitting with her as she tells you her stories. Melissa earns through sponsorships, advertising, and affiliate sales on her blog.
---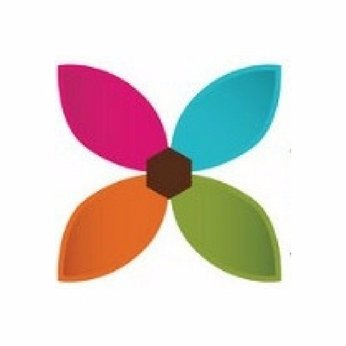 2. Savvy Sassy Moms
Together, these two amazing moms have created a blog that even non-mothers would enjoy. Jenna is the savvy mom and Lisa is the sassy one, and they write about parenting tips as well as fashion, family, and lifestyle ideas to make motherhood fun. They were also featured on "Good Morning America" to talk about postpartum parties. The Savvy Sassy Moms blog has been quite successful, and they now have several contributors sharing more insight on everything from recipes to tech advice for parents. They also review and recommend products you can view and purchase directly from their Instagram account.
---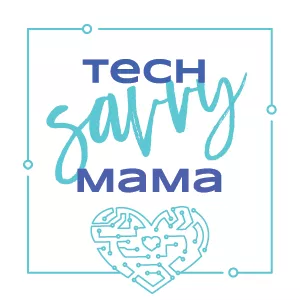 3. Tech Savvy Mama
If you're a mother, chances are you leave most of the tech tasks to your kids. However, this blog will show you how important your own knowledge on technology is in raising your children. Melissa, the founder of Tech Savvy Mama, shares her skills in classroom technology with her readers. She also writes about other parenting-related issues, like travel for busy moms, tech-based education for kids, as well as gift guides for all occasions. If you're a mother worried about keeping up with your kids and protecting them when it comes to their access to the online world, then this blog is for you.
---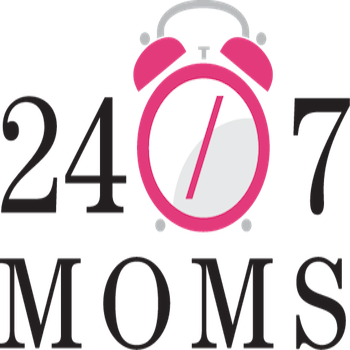 4. 24/7Moms
The title says it all. Motherhood is a round-the-clock job with no downtime, so having a blog like this around is like having a friend to reach out to 24/7. Aside from parenting, it also offers ideas on housekeeping, financial advice, meals, and marriage advice for the busy mother. We particularly love their tip of the day segment, offering hacks to daily problems to make motherhood a little easier. Want to know which restaurants offer free meals for kids? Looking for ways to save while traveling with family? This blog will show you how.
---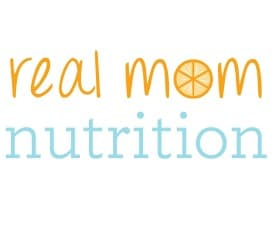 5. Real Mom Nutrition
As a mom, your focus will always be on your kids and seldom on yourself, so it's not a surprise that moms neglect their diet. Sally, the author of Real Mom Nutrition, is a registered dietician. Her blog emphasizes the importance of a mom's diet, especially pregnant moms and those who just gave birth. She also offers valuable information on how to keep the family healthy by making sure that everyone eats right. Her blog lists quick and easy recipes, as well as tips for solving issues like dealing with picky eaters and incorporating vegetables in children's diets. Sally describes her blog as one that's grounded in reality and shares her own struggles to maintain a healthy diet for her family.
---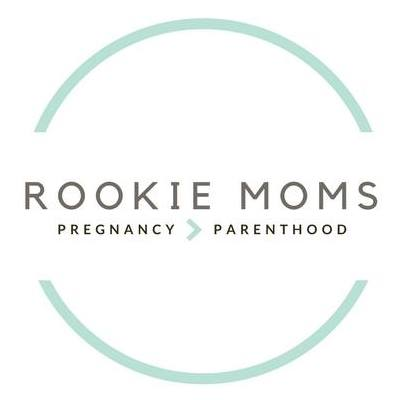 6. Rookie Moms
Being a new parent can be fulfilling, but it's also exhausting and scary, so the idea of becoming responsible for the life of a small, fragile human being can cause so much anxiety. Rookie Moms is a blog for new mothers looking for help on how to prepare for their baby's arrival and how to take care of them after they're born. It offers valuable information on pregnancy, childbirth, and infant care, including how to choose the right baby gear and addressing breastfeeding problems. We particularly love their section on problem solving, where categories are distributed by children's age from one month to preschool, so it's easy for readers to jump to a page and quickly get an answer to their questions.
---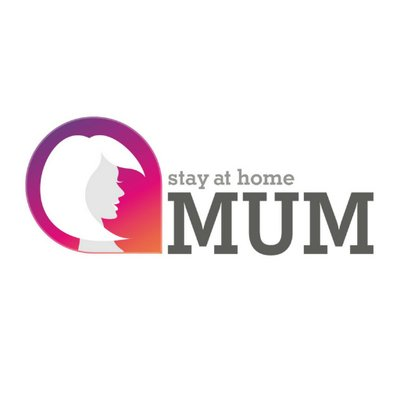 7. Stay at Home Mum
Stay at Home Mum aims to break the idea that moms who don't have a nine-to-five job have it easy. At the same time, it looks to provide sound advice to their readers on common problems of stay-at-home moms. The blog shares real stories as well as great tips for saving money, cooking, cleaning, and parenting, with a good dose of humor on the side. If you're looking for tips to take your kids away from their gadgets, or looking for mom apps to help you keep your sanity, this blog is for you.
---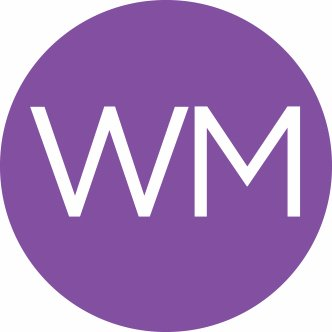 8. Working Mother
Moms who have a job outside the home don't really free themselves from being a homemaker. Instead, they are expected to balance their personal and professional life without skipping a beat. Working Mother is a national magazine developed to recognize the needs of women who play both roles and to help them manage their responsibilities every day. Their articles are informative and helpful, especially for new working mothers who need advice on topics like filing for maternity leave, time management, and coming back to work after having a baby. We love the way they separated categories for at-work and at-home tips, as well as a section called "Off Duty," meant to feature everything from fitness, to fashion, to beauty for working mothers wondering what to do on their free time.
---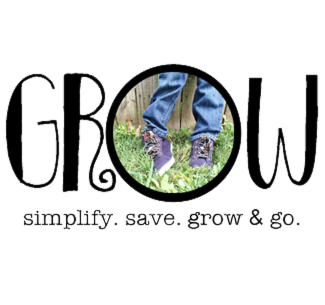 9. Go Grow Go
Felicia's blog began when she was pregnant. Like any new mom, she wanted to look for safe products she could use for her baby after giving birth, and the blog was intended as a future reference for her and her friends. It has developed into a wealth of information since then on other things like recipes, craft ideas, and lessons she learned while raising her first born. Felicia's beginnings as a mom blogger and her goal to make life simple for new mothers makes it deserving of a place on our list.
---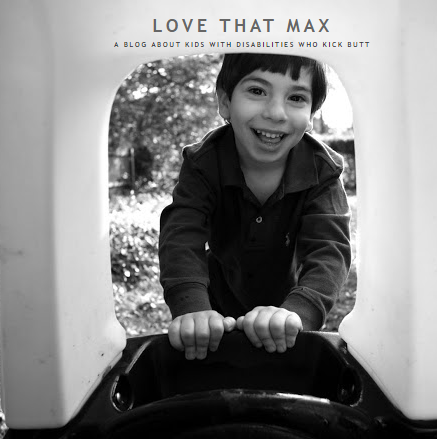 10. Love That Max
This blog is a mother's dedication to her son Max. Max has cerebral palsy, and this blog is meant to raise awareness and provide support to other special needs moms. She shares the story of her pregnancy and the struggles she faced, and how she overcame them little by little each day with her family. The blog started in 2008 and is still active to this day, so imagine how much valuable information one can learn in every post. We chose this blog for its simplicity and perspective, providing inspiration so other mothers with special needs children can make the best parenting decisions for their family.
Tips for Creating a Successful Mom Blog
The best mom blogs occupy a niche that makes them special. If you're planning to start your own mom blog, there's no better way than to learn from mom bloggers themselves. These parents share their advice on how to find your niche, learn the tech side of blogging, and get sponsors for your blog.
Here are 10 blogging tips from the experts to help you get started:
---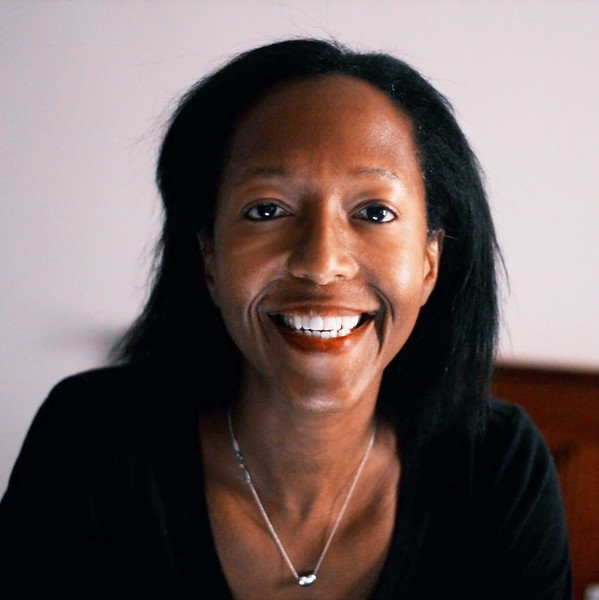 1. Learn the Non-writing Side of Blogging
Leslie Forde, Founder, Mom's Hierarchy of Needs
Like most moms who start blogs, the writing part puts me in my happy place. However, there are many other mechanics to a successful blog. For example, I didn't give much thought to how I wanted my blog to "look" and what type of images I needed. It took time for me to learn how to use image creation software, and then how to develop a consistent approach across my site. I decided to mostly use illustrations that I buy. The process for managing, buying, and editing images can take a little time to get used to. It's not difficult and there are many helpful resources to learn from. It just requires patience and a small budget if you decide to buy images. Moms have little discretionary time, and developing a plan for how the overall process fits into the weekly routine makes it easier to be efficient and confident from the start.
---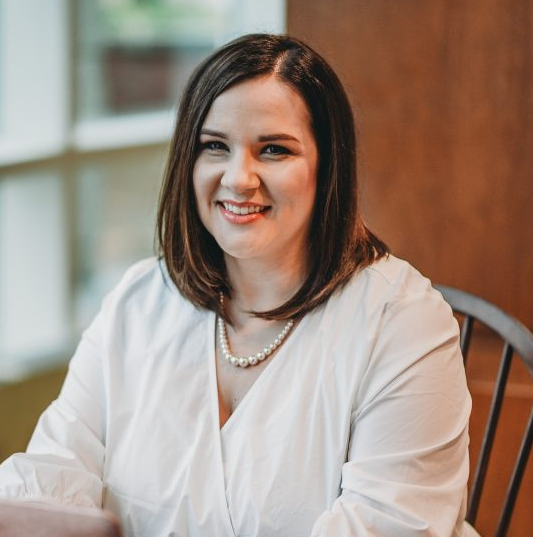 2. Find Your Niche
Allison Lancaster, Mom Blogger, Loving Living Lancaster
Creating a successful mom blog in a sea of other mom blogs is a huge undertaking. It takes time, perseverance, and grit. Being able to find a niche that you not only love (for me, that's newborn intensive care parenting), but also are knowledgeable about is a huge part of creating a successful mom blog. Finding that audience and sharing your experiences, advice, and just loving on that audience so that they know they aren't alone is a great way to become a successful mom blogger.
---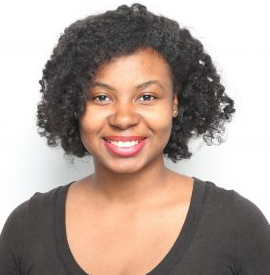 3. Offer Valuable Content
Briana Marie, Founder, Tanzek Media
As with any blog, make sure you are offering valuable content to your target audience. When it comes to creating a mom blog, it's easy to fall into a routine of making the content all about you. However, if you want to build a loyal following, make the content something that moms will not only relate to, but can learn from as well. Keep that focus on ultimately solving a pain point for fellow mommas.
---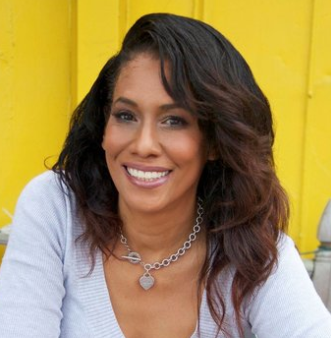 4. Stay Dedicated
Janice M. Robinson-Celeste, Publisher, Successful Black Parenting Magazine
My best tip for creating a successful mom blog is to be ready, because your blog is your new baby. It takes up a good amount of your time. I sleep, eat, and dream about my blog. If you're not seeking and writing content, you are promoting your blog and thinking about how to make it a better experience for your readers. It is all-consuming but for me, it is very satisfying. There is not much else that I'd rather do. With that said, also pay attention to your statistics and give your readers what they want—not just what you think they want. I wish I had respected that more at the beginning of my blog's creation.
---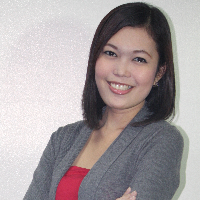 5. Choose a Reliable Web Host
A professional website not only looks good, it's also easy to use, well organized, and quick to load. It should have a distinct domain name that makes your blog stand out. This means choosing a reliable web host with features that ensure your blog is always available online. Check out Bluehost, considered one of the most reliable web hosting services around. It gives you as much as 50GB of storage space to keep your blog fast-loading, so you can add images and videos to help visualize your parenting topics without worrying about your website speed. They also offer domain registration and a business email address, all for just $2.95 per month. Get your blog hosted today.
---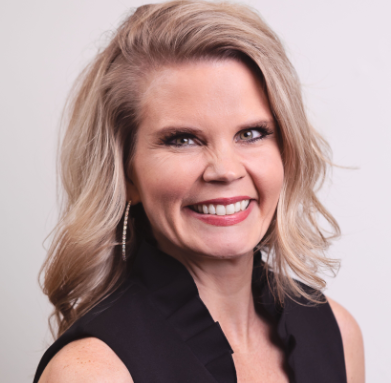 6. Make Your Branding Strong & Consistent
Erin Engelke, Mom Blogger, Beauty in the Busyness
Create a website that aligns with your logo and branding, and regularly use those colors and designs in all your communications, emails, and social media posts. For me, pink is a part of my branding, and I regularly weave it into my promotions, including when I speak in public (wearing a splash of pink).
---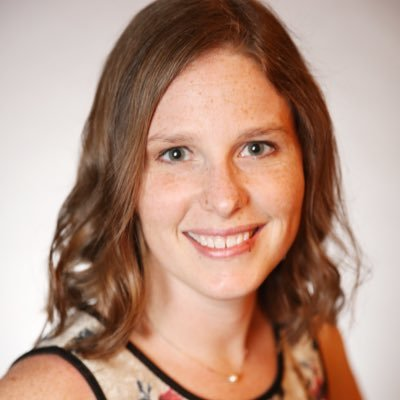 7. Be Authentic & Engaging
Keep your blog's tone light and conversational, as this helps you become more relatable to your readers. Think about your target audience and how you can make them look forward to your next post. Don't be afraid to use call to actions that invite readers to share their opinion or add more to your topic. Be authentic and engaging on social media as well. This will make you sound inviting to new visitors and will help convince them to follow the link back to your blog. Krystyn's blog is a perfect example of how your blog can be both light and educational.
---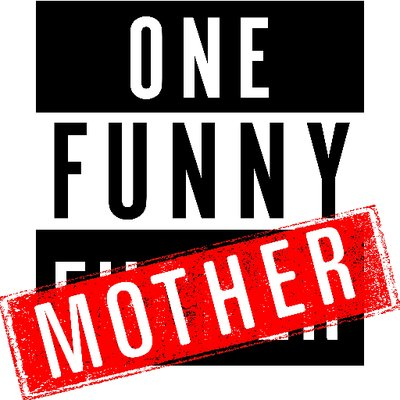 8. Add Videos & Images on Your Blog
Images and videos will help you connect more with your readers. You can show photos of your activities with your kids that you talk about in your post, or share a video of an event that you participated in with your family. Providing your readers a way to associate a face to your stories helps develop a stronger bond between you and your audience. It builds credibility as well. You won't need a professional photographer or videographer when creating your videos and images. Homemade ones have more personality and will make you more relatable to your readers. One Funny Mother is a mom blog that regularly creates entertaining videos for her site.
---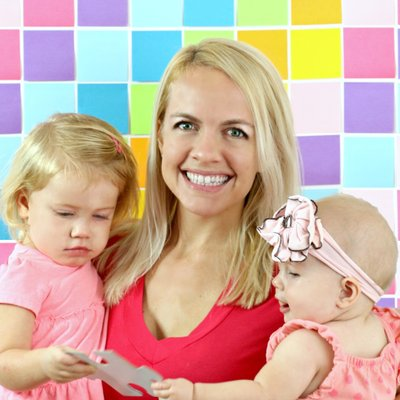 9. Start a Content Calendar
Your mom blog will need variety so your audience will always look forward to your next post. It also helps you manage your time, and as a busy mother, this strategy will help you manage your tasks. A content calendar will ensure that you can consistently post without repeating the same topic, and also avoid the risk of posting less-than-stellar content from rushing your project. Planning ahead also helps you stay relevant, identify the right instances to pull out evergreen content, and adapt the theme of your post to recent events and trends. Suzi Whitford is a professional mom blogger helping other moms who would like to start their own blogs.
---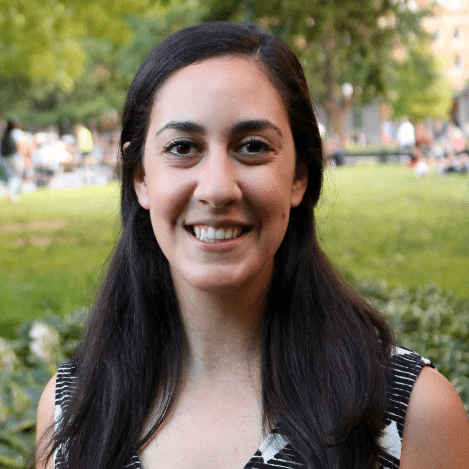 10. Sell Goods That Are Helpful to Your Readers
Maggie Aland, Marketing & Review Editor, Fit Small Business
You'll find quite a number of successful mom blogs also selling products on their website. These can be anything from fashion wear for moms to baby items that help make parenting easier. You can either sell your own products or ones from brands you support. The drop-shipping fulfillment method allows you to arrange delivery of products direct from the manufacturer to your buyer so you don't have to incur additional costs. Use Shopify for a quick and easy way to create your very own online store with beautiful, responsive themes. Add the Oberlo plug-in to help you find products from manufacturers and add them instantly to your store.
---
Bottom Line
It's often said that it takes a village to raise a child, and it's true. But it won't be a surprise to find out that most, if not all, of them would have links to a few mom blogs saved in their browsers. We hope our list of tips and examples can encourage more women to share their journey through motherhood and inspire other mothers through their blogs.
Want to add more to our list of the best mom blogs for 2019? Let us know in the comments.