Optimizely is a leading conversion rate optimization platform with extensive website testing and analysis tools, but it is a pricey, enterprise-based solution. When looking for Optimizely competitors and alternatives, we therefore considered pricing, breadth of features, optimization options, ease of -use, testing features, campaign management functionality, and personalization and targeting capabilities to find the six that are best suited for small businesses.
Top 6 Optimizely Alternatives 2018
| Optimizely Alternatives | Best For |
| --- | --- |
| Freshmarketer | (Best Overall) Small businesses seeking comprehensive and highly-targeted conversion path optimization on a budget. |
| VWO | Businesses seeking A/B testing and the ability to create thousands of landing page tests. |
| Evergage | Small to mid-sized businesses seeking scaled, real-time, 1:1 personalization across the customer journey. |
| Unbounce | Small businesses looking for pre-optimized and easily customizable landing pages that are expertly designed around conversions. |
| Instapage | Small to mid-sized businesses seeking team collaboration on custom landing page optimization. |
| Google Optimize | Solopreneurs or startups seeking a free and basic A/B testing and optimization tool. |
How We Evaluated the Best Optimizely Alternatives
To remain competitive, small and mid-sized businesses must take steps toward offering the same 1:1 personalized online experiences that enterprise solution Optimizely offers, but on a small business budget. Small businesses don't have large marketing teams, so they need an easy-to-use conversion optimization tool that they can pick up quickly. We looked at Optimizely competitors to find an alternative solution catered to small business needs and budgets.
The criteria we used to evaluate the best Optimizely alternatives include:
Price – Small businesses need testing, optimization, and personalization tools that match their budgets. We looked for tools for under $100 a month because Optimizely's monthly price tag is far too expensive for small business owners to afford.
Testing – We chose small business tools that allow businesses to test online experiences, analyze results, and respond to audience needs and preferences, without the need for massive and expensive data storage and tech capabilities.
Optimization – We chose tools that enable small businesses to design custom and personalized online experiences without involving enterprise-level editors and IT departments that overstretch their budgets.
Personalization/Targeting – We chose tools with targeting and personalization features to help small businesses get to know their online audiences and deliver on their unique needs and preferences, even if they don't have the data and storage size of Optimizely.
Campaign Management – We looked for small business tools that allow small teams and organizations to collaborate on campaign design that doesn't overcomplicate the process.
Ease of Use: We looked for Optimizely alternative tools that can be easily used by small businesses that don't have the enterprise-level marketing departments and tech departments many Optimizely clients have.
"Any small business with a website could benefit from at least some A/B testing, whether you're running a small ecommerce website or you own a local business that relies on your website to generate online or in-store purchases."

– Jim Milan, Organic Search Manager, Auto Accessories Garage
Best Overall Optimizely Alternative: Freshmarketer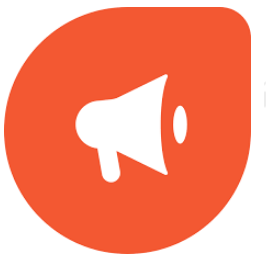 Freshmarketer is a conversion optimization suite that uses granular segmentation to offer ultra-targeted experience with the feel of Optimizely or Evergage's machine-learning-powered 1:1 personalization, but at a lower cost and without the need for large data sets small businesses don't have. It also offers features Optimizely doesn't, namely heatmaps, funnel analysis, and recordings. It best serves businesses needing hyper-targeting on a small business budget.
Freshmarketer Pricing
Freshmarketer offers a $99/month (when paid annually) Garden Plan that covers automatic tracking of up to 50,000 visitors or 350,000 page views per month. Their Sprout plan is free but offers limited tools. Plans that cover more visitors are available at increased prices. For all of their plans, they offer a 30-day free trial.
Freshmarketer Features
Freshmarketer offers small business tools Optimizely doesn't, including heatmaps, funnel analysis, and session recording, as well as A/B and split URL testing, form analytics, polls and feedback, and fully-functioning campaign management. While it doesn't offer Optimizely's automated personalization, which requires more data than small businesses have, its analytics can be filtered to show detailed segment insights for ultra-targeted customer experiences.
Testing
Freshmarketer offers A/B and split URL testing, automatic visitor tracking, heatmaps, funnel analysis, form analytics, session recording, and polls across small business websites. Optimizely offers more comprehensive enterprise-testing capabilities across OTT and apps, but if you're looking for website-wide optimization, Freshmarketer has a strong mix of testing tools to help you increase business website conversion.
Optimization
Freshmarketer enables advanced website-wide optimization. Freshmarketer and Optimizely offer comparable visual editors but, unlike Optimizely, Freshmarketer offers editing for websites only, excluding platforms many small businesses wouldn't use, like OTT and mobile apps. Given that small businesses often don't have enough traffic to benefit from Optimizely's phased rollouts, Freshmarketer offers similar pre-launch previews small businesses can use.
Personalization/Targeting
Freshmarketer offers ultra-detailed custom segments by allowing users to combine 23 custom segments, including referral, URL, location, time of day, and more, to create new ones. Unlike Optimizely, Freshmarketer's granular segments lend to hyper-targeting even without a machine-learning algorithm, which requires more data and storage than small businesses have. For example, you can target weekend website visitors on mobile devices that come from Facebook.
Program Management
Freshmarketer allows businesses and sub-organizations to add multiple users to one account. An agency can add clients as sub-organizations for campaign collaboration. Optimizely is geared toward larger teams with tools to submit testing ideas for a central authority to prioritize, which is likely overly-complex for small business needs.
What Freshmarketer Is Missing
Freshmarketer lacks the granular contextual personalization capabilities that Optimizely offers, including targeting based on the local weather that visitors are experiencing and similar audience's browsing history for relevant recommendations. It also doesn't allow users to manually send reports to colleagues and clients who don't have software access.
What Users Think About Freshmarketer
Users like that Freshmarketer is a comprehensive small business testing and conversion rate optimization software that's easy to use. The A/B testing and split URL testing can require a learning curve, but the customer service offers great guidance. Their free Sprout version has limited features and their Garden version can be pricier than more simplified small business testing software.
Best Optimizely Alternative for Scaled Testing: VWO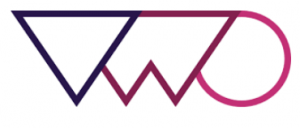 VWO is a website A/B-testing and optimization platform. At a competitive $49/month, it offers A/B, split URL, and multivariate testing, heatmaps, easy editing, and Amazon-like cross-device personalization, even without an advanced algorithm many small businesses can't use. Scaled optimization sets it apart, letting users create and test thousands of page versions quickly. VWO best serves small ecommerce businesses that need scaled optimization.
VWO Pricing
VWO's Startup plan is $49/month for 10,000 monthly visitors and their Business plan is $129/month for 30,000 monthly visitors, both when billed annually. Their month-to-month plans are 17 percent more a month. Each plan comes with a 30-day free trial. VWO is tens of thousands of dollars cheaper than Optimizely per year.
VWO Features
VWO offers a robust testing and optimization toolkit with more features than many small business software at just $49 a month. Like Optimizely, they offer testing and optimization across websites on desktop, tablet, and mobile web via an easy-to-use, code-free visual editor with a custom-code option. Users can test and gather visitor insights via split URL tests, A/B testing, and multivariate testing. Unlike Optimizely, they also offer heatmaps and session recording.
Testing
VWO offers testing capabilities across devices and properties relevant to small businesses, including desktop, tablet, and mobile device websites. You can run split URL test, A/B tests, and even multivariate tests. While Optimizely offers more robust simultaneous testing, most small businesses will find the tools they need within VWO, including what we have deemed the best A/B testing solution for small businesses.
Unlike Optimizely, VWO offers heatmaps to show visitor drop-offs, distractions, and frustrations via click-and-scroll visualizations. You can also visualize how visitors interact across the entire web-based conversion funnel with session recordings and replay, which Optimizely doesn't offer. You can segment recording replay to understand how visitors interact with your website along different conversion steps.
Optimization
Both Optimizely and VWO offer an easy-to-use and code-free (with custom-code option) visual editor. For both, you can change any page element, including headlines, buttons, images, and more via drag-and-drop, uploading, and menu options. VWO's optimization features are comprehensive for small business needs, while Optimizely extends visual editing across even more experiences like OTT and Apple TV for enterprise businesses.
Personalization/Targeting
VWO allows you to create and target campaigns to deliver segmented relevance dynamically by industry, device, location, individual, search, and more. VWO offers granular segmenting that should work for the majority of small businesses. However, Optimizely uses machine learning to offer 1:1 personalization that businesses with large web traffic might be interested in.
Program Management
VWO allows you to send reports to colleagues and clients for input or approval. It's simplified collaboration for small marketing teams. In contrast, Optimizely allows enterprises with a Center of Excellence to collect massive influxes of testing ideas surrounding mobile, OTT, app, website, and more, then prioritize them, eliminate redundancy, collaborate, and track performance. It goes so far beyond small marketing needs as to complicate, not simplify, collaboration.
What VWO Is Missing
VWO has advanced segmentation tools that don't quite match the one-to-one personalization that Optimizely does. If a one-to-one personalized feel is important on a small business budget, look into Unbounce, which offers a one-to-one personalized feel via Dynamic Text Replacement in their landing page optimization capabilities. VWO users could also benefit from phased campaign rollout.
What Users Think About VWO
Users like that VWO is a comprehensive testing and optimization platform for small businesses. It requires no coding skills and is easy to use. However, it's built for one test at a time rather than enterprise-level simultaneous testing. In addition, dynamic element editing can be difficult to perform and customer support is often slow to respond and less knowledgeable than users would like.
Best Optimizely Alternative for Large-Scale Personalization: Evergage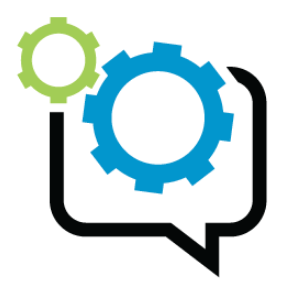 Evergage is a real-time, data-driven personalization platform that's a direct Optimizely competitor with a similar price tag. Its testing and optimization extend across the customer journey, including email, apps, and websites. This means its machine-learning-powered algorithms can automatically offer visitors real-time, 1:1 personalized recommendations based on a complete view of them. Evergage best serves growing mid-sized ecommerce businesses seeking automated 1:1 personalization.
Evergage Pricing
Evergage is offered on an annual subscription basis with packages based on businesses' individual needs, including how many websites they have, their web applications, mobile apps, and amount of monthly visitors. You must contact an Evergage sales representatives to request your custom quote. They are known to offer higher discounts than Optimizely.
Evergage Features
Evergage offers an ML-powered personalization and recommendation engine, which sets it apart from other tools on this list. The platform tracks all visitors, then offers A/B and multivariate testing across touchpoints like email, apps, and websites, based on complete customer views. Its visual editor enables optimization of any website element. Its features are similar to Optimizely's and so are also often too expensive for small businesses.
Testing
Evergage and Optimizely offer similar testing functionalities. They track all visitors to create a complete view of them. You can A/B and multivariate test to compare experiences across touchpoints like email, mobile, apps, and more. Both use ML-powered recommendation engines to learn visitors' intents, interests and behaviors, then cater recommendations for 1:1 personalization, requiring growing mid- to large-business traffic flow to take advantage of ML.
Optimization
Both Optimizely's and Evergage's visual editors allow editing via clicks, menus, and drag-and-drop capabilities to optimize elements across experiences and touchpoints, including apps, websites, dynamic elements, and more. Both offer the option to use custom coding. Users seem to agree that Optimizely's visual editor is more user friendly. Further, Evergage only allows for campaign previews while Optimizely offers phased rollouts to minimize risk.
Personalization/Targeting
Evergage offers superior 1:1 personalization capabilities compared to other Optimizely alternatives on our list. Like Optimizely, it is powered by ML algorithms that first learn about visitors, then cater recommendations to a complete view of them across apps, pages, email, and more. Like Optimizely, they also factor in third-party data to fill in any gaps still unknown about visitors, then they use predictive analytics to determine what customers will need next to deliver in real-time.
Campaign Management
Evergage offers little campaign collaboration functionality. However, account members can be set as viewers, authors, editors, and administrators with respective viewing, editing, deleting, and publishing rights. Optimizely is on the other extreme, offering enterprise-collaboration functions.
What Evergage Is Missing
Evergage is missing the more intuitive editing capabilities VWO and Freshmarketer offer and the small business program management functionality Freshmarketer has. Like so many other small business tools, it also lacks the phased campaign rollouts Optimizely offers. Evergage doesn't offer funnel analysis, heatmaps, or session recordings like Freshmarketer.
What Users Think About Evergage
Users like that Evergage offers deep personalization capabilities and the ability to optimize across entire websites and beyond to other customer touchpoints like email and apps. They don't like that the visual editor is often buggy and the software requires a steep learning curve.
Best Alternative for Easily Optimized Landing Pages: Unbounce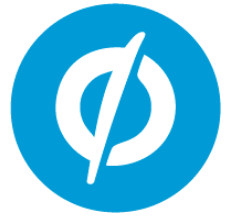 Unbounce is a leading testing and optimization tool for landing pages, sticky bars, and pop-ups only. Their pre-optimized templates were created via big-data insights to create high-converting designs. These templates and their Dynamic Text Replacement mean brands without big-data access can benefit from Optimizely-style, real-time personalization that converts. It best serves high-traffic ecommerce businesses needing highly optimized landing pages.
Unbounce Pricing
Unbounce's Essential plan is $79/month when paid yearly—much cheaper than Optimizely. This plan includes 75 landing pages, eight pop-ups, and eight sticky bars. Their Premium $159 monthly plan (when paid yearly) offers more landing pages templates. They offer a 20 percent discount when plans are paid annually and offer a 30-day free trial.
Unbounce Features
Unbounce focuses only on landing pages, sticky bars, and pop-ups, not websites like VWO, Evergage, and Freshmarketer do. Their key feature is their 125+ AI-powered, expertly optimized templates that mean users only require basic testing to best align designs with their brands via an easy-to-use visual editor and intuitive campaign management. Unlike Freshmarketer, they don't offer multivariate or split URL testing, heatmaps, funnel analysis, or recordings.
Testing
Unbounce offers testing on landing pages, pop-ups, and sticky bars, not across websites and platforms like Optimizely does. Its 125+ page templates are pre-optimized after the company used artificial intelligence to analyze 75.5 million visitor behaviors. It then uses the insights to inform highly-converting template design. Unbounce has basic A/B testing for audience-based optimization to serve businesses without the big-data to feed Optimizely's ML algorithms.
Optimization
Unbounce offers a visual editor comparable to Optimizely's for optimizing landing pages, pop-ups, and sticky bars, but not websites and other platforms like Optimizely does. You can choose from templates based on asset type and industry. While Unbounce only allows campaign previews, Optimizely provides phased rollouts to reduce risk, a feature small businesses would benefit from but often lack the high traffic required to do so.
Personalization/Targeting
Unbounce offers real-time personalization via Dynamic Text Replacement based on visitor search terms, mimicking Optimizely's real-time personalization. You can also trigger pop-ups and sticky bars at optimal times based on visitor behaviors and devices. Unbounce creates a 1:1 personalized experience feel, but Optimizely goes further, using ML for added contextual targeting, which small businesses wouldn't likely benefit from, given the needed big-data influx.
Campaign Management
Unbounce allows you to manage small business team and client testing and optimization processes by designating users as authors, admins, or viewers. You can export leads via CSV to share them with clients and teams and duplicate winning templates to share on other teams' campaigns. This integrated campaign management is more robust than what many similar tools offer, but not built for large, complex Enterprise teams like Optimizely's.
What Unbounce Is Missing
Unbounce does not offer testing and optimization across websites, but only across landing pages, pop-ups, and sticky bars. It also lacks some of the advanced testing and analysis capabilities other small business tools like Freshmarketer and VWO offer, like split URL and multivariate testing, heatmaps, funnel analysis, and session recordings.
What Users Think About Unbounce
Users like that Unbounce is easy to use for quick conversion rate-optimized campaigns. They love the ability to choose already expertly optimized templates and customize them to their brands. They also enjoy being able to copy and paste what has worked in past campaigns for future designs. They do, however, wish the monthly fee was lower and it can be tricky to integrate Unbounce with Google Analytics and Google Ads.
Best Alternative for Landing Page Collaboration: Instapage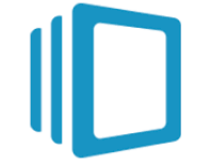 Instapage is a landing page optimization platform. Block-style templates, 200+ pre-optimized landing page templates, more than 33 million images, and 5,000 fonts offer uniquely advanced but simplified campaign optimization. While Optimizely offers enterprise-wide campaign management, Instapage only offers cohesive collaboration across small teams or clients. It best serves small to mid-sized businesses needing campaign management for custom landing pages.
Instapage Pricing
Instapage's $99/month (when billed annually) Optimizer plan is ideal for small businesses, offering A/B testing capabilities their smaller plan doesn't offer. When billed annually, their plans come at a 22 percent discount over month-to-month payment plans. They also offer a 14-day free trial with no credit card information required.
Instapage Features
Instapage offers A/B and multivariate testing, click, mouse, and scroll heatmaps, dynamic text replacement for 1:1 personalization, block design templates for easy optimization, 200+ pre-optimized templates, more than 33 million images to use in designs, and advanced small- to mid-sized business or agency campaign management. While Optimizely offers optimization capabilities across websites and extended brand platforms, Instapage focuses only on landing pages.
Testing
Instapage offers advanced testing options like A/B testing and multivariate testing, but only across landing pages, not websites and extended OTT, app and other platforms like Optimizely. You can split visitors equally or allocate a specific visitor percentage to page variations to gauge their conversion rates. Further, you can gather more insights via mouse, click, and scroll heat maps that show how users interact with pages, features Optimizely doesn't offer.
Optimization
Instapage offers advanced optimization for landing pages only via pre-optimized block templates like headers and footers, as well as more than 200 templates so you can avoid creating campaigns from scratch. Their code-free visual editor with coding options gives access to more than 33 million images and 5,000 fonts for landing page customization. Optimizely offers a similar editor but their optimization capabilities extend beyond landing pages to websites and some enterprise platforms like OTT.
Personalization/Targeting
Instapage allows you to speak directly to your audience for a one-to-one personalized feel via Dynamic Text Replacement. This replaces the text audiences see in landing pages in real-time to match their location, searches, intent, device, and more. Users can create personalized landing pages or form confirmation pages with this capability. Optimizely takes personalization further to craft messages across customer journeys for websites, apps, OTT, and more.
Campaign Management
Instapage's campaign management is suited to small to mid-sized businesses. You can create team or client subaccounts, share work with stakeholders via read-only access, comment on design elements, tag team members for input, resolve and remove completed threads, and more. Optimizely's campaign management is for large-scale influx of complex project and testing requests to be prioritized, monitored, and collaborated on across enterprise departments.
What Instapage Is Missing
Instapage does not offer testing and optimization across websites but, instead, focuses only on landing pages, unlike VWO. It also doesn't create the complete customer views for the deep contextual personalization that Optimizely offers. If you're looking for a tool that offers optimization and personalization across web experiences at a lower price point than Optimizely, consider our best overall option, Freshmarketer.
What Users Think About Instapage
Users like that Instapage's software doesn't require coding skills to use, has a low learning curve, and has plenty of templates for quick but optimized designs. They don't like that it only focuses on landing pages, customer support can be slow to respond for the cheaper packages, and mobile landing pages can be tricky to produce.
Best Alternative for Free Testing & Optimization: Google Optimize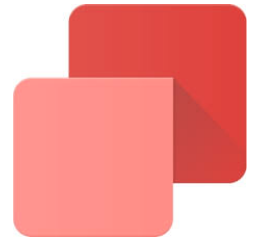 Google Optimize is unique because it's free. Via native Google Analytics, Google Ads, and Google Surveys integrations, it offers A/B, multivariate, and split URL website testing, funnel analysis, and visual editing. While Optimizely serves enterprises with large budgets and advanced solution needs, Google Optimize's bare-minimum suite best serves solopreneurs and startups on strict budgets that need free A/B-testing and optimization capabilities for websites.
Google Optimize Pricing
For small businesses, Google Optimize is free. They do offer a pricier enterprise Google Optimize 360 for large business. The free plan comes with A/B testing, limited multivariate testing, basic simultaneous experiments, personalization capabilities, and Google Ads and Google Analytics integrations to allow for optimization and deeper audience insights.
"Small business owners looking at A/B testing platforms should first analyze their marketing budget to determine which solution makes the most sense for them. For businesses with smaller (or nonexistent) marketing budgets, Google Analytics provides a helpful free solution."

Jim Milan, Organic Search Manager, Auto Accessories Garage
Google Optimize Features
Google Optimize offers A/B, multivariate, and split URL testing, funnel analysis, basic segmentation and campaign management functionality, and a code-free visual editor with a coding option. As a free option, it lacks the frills paid testing and optimization tools offer, including the heatmaps, funnel analysis, advanced personalization, and program management functionality higher-end tools like Freshmarketer offer or like the real-time personalization Optimizely offers.
Testing
Google Optimize's native integration with Google Analytics allows you to perform website funnel analysis and gauge engagement to determine needed improvements. You can also run A/B, multivariate, and split URL tests against Google Analytics goals to learn what boosts conversions. Google Optimize helps you gather website-wide results, not just insights into landing page performance. However, Optimizely further extends testing to websites and to other platforms like apps and OTT.
Optimization
Google Optimize helps you create Google Ad landing pages, then boost conversions via testing. Their visual editor makes for easy designing, even without coding skills. You can edit any webpage element, even dynamic ones and across all devices. However, Optimizely extends optimization further to websites and experiences like OTT or apps. While Google Optimize doesn't offer Optimizely's phased rollout, it does alert you to problems before test launch.
Personalization/Targeting
Google Optimize's small business free version offers very basic personalization. Still, you can customize websites to target visitors based on browser, operating system, location, and referring URLs. You can also segment Google Analytics reports to gauge test performance against visitor types like new and returning high-value visitors. Optimizely goes much further via ML-powered algorithms that automatically track visitor type, devices, context, and browsing history patterns.
Campaign Management
A free product for very small teams or solopreneurs, Google Optimize's program management is basic but adequate. Their visual editor keeps a chronological log of changes made for others to review, as well as when they were made and by whom. You can also create and manage user-specific permissions. Optimizely's campaign management is meant for enterprises, making its structure as excessive for small businesses as a mall is for solopreneur office needs.
What Google Optimize Is Missing
Google Optimize is a very basic testing and optimization tool for small businesses or solopreneurs. It specifically offers bare-minimum collaboration and personalization tools that works well for small businesses. Freshmarketer offers a more robust website optimization campaign management even for small business budgets. For landing page optimization software, Unbounce or Instagram offer more robust collaboration capabilities.
What Users Think About Google Optimize
Users like that it is a free tool with basic testing capabilities. They don't like that it is difficult to implement complex code changes or do more advanced testing like multivariate. The user interface is also not as clear as paid testing software. For small businesses looking for advanced testing capabilities with a user-friendly interface, consider Freshmarketer or VWO.
Bottom Line: Optimizely Competitors & Alternatives
Optimizely offers a testing and optimization tool for delivering deeply personalized digital experiences. While it serves enterprise-level businesses well, its price tag and functionalities are overwhelming for small businesses. Despite this, small businesses must compete on customer experience just as enterprises do. We chose six Optimizely alternatives small businesses can use to test, optimize, and deliver the personalized website experiences to their audiences.
Freshmarketer offers a complete conversion optimization suite for small businesses with comparable website optimization features at a lower price, as well as heatmaps, funnel analysis, A/B and split URL testing, a WYSIWYG visual editor, and 23 data segments that can be combined to create endlessly unique and detailed segments for tested, optimized, and targeted customer experiences. Sign up for their suite for only $99/month or for a free 30-day trial.