Payroll software makes it easy to calculate wages, pay employees via direct deposit and file taxes for businesses that want to manage their payroll in-house. We looked at the most popular options and rising stars including Gusto, Paychex and ADP. These payroll software options cover the range for ease of use, features and price.
Top 6 Payroll Software for 2018
| Payroll Software | Best For |
| --- | --- |
| Gusto | Best affordable all-in-one HR/benefits and payroll software; starts at $45/month |
| Intuit QuickBooks Payroll | Best for businesses running QuickBooks that want seamless integration; fairly low cost if bundled |
| Patriot Software | Best bare-bones payroll software for businesses with less than 50 employees; starts at $14/month |
| Payroll4Free.com | Best free payroll software for those who don't mind managing payroll functions themselves |
| ADP RUN | Best for larger companies and/or those familiar with ADP's interface; pricey |
| Paychex | Another top-name, full-featured option; the most costly of the payroll software we reviewed |
Quiz: Which Payroll Software is Right for You?
How We Evaluated Payroll Software
We evaluated the top-rated cloud-based payroll software programs that are best for small businesses costing from $0 (free) to upward of $100 a month. The payroll software that made our short list can run employee payroll, calculate federal and state taxes, manage payroll deductions and provide employees with payment options like paychecks and direct deposit.
All six of the best options deliver a basic suite of features that help you to manage payroll for your business, such as:
Calculate an employee's gross pay for a pay cycle based on hours worked or salary and bonuses
Calculate employee's net pay after processing payroll taxes and other deductions like health care benefits or 401(k) savings plans
Pay employees via direct deposit or provide printed paychecks for them
Create and print year-end W2s tax forms for employees
Calculate employment-related payments to government agencies
Calculate payments due for state and federal unemployment insurance
They each offer additional features that help to differentiate them from one other, such as new hire onboarding and reporting, timekeeping, interfaces to general ledger software, employee benefits, paid time off tracking, wage garnishments, workers' compensation, and/or contractor payments. These are features that some small businesses need and may not be aware of until it's too late.
Of the six payroll software options, Intuit QuickBooks Payroll, ADP, Paychex and Gusto offer the widest range of features while Patriot Payroll and Payroll4Free.com are relatively basic. If you choose to go with free or lower-cost payroll software, be aware that you may be giving up features that your small business may need as it grows.
Best Overall Payroll Software for Small Businesses: Gusto


We recommend Gusto as the best payroll software for small business owners because it includes full human resources (HR) and payroll, plus tax support at a lower cost that Intuit QuickBooks Payroll, ADP or Paychex. It's also one of the easiest payroll software tools to use, with many convenient features like employee self-onboarding, benefits management, automatic payroll runs and top-rated customer service. You don't have to be an HR or payroll expert to use Gusto.
Gusto Pricing
The base price for Gusto is $39 per month plus $6 per month per employee or contractor. Gusto doesn't offer an edition with limited features. It offers only one payroll package that's inclusive of all the features a small business needs, including tax support, 1099s and payments.
The equivalent package to Gusto's service level from Intuit QuickBooks Payroll, which files and pays taxes on your behalf, would cost $99 per month for five employees. For Patriot Payroll, the equivalent package is $46.75 with add-on charges for some optional features like 1099s.
In addition to running your payroll, Gusto files new hire reports and payroll taxes for you, so there's no worrying about filling out forms. Comparable full-service programs like Intuit QuickBooks Payroll Full Service start at $114 per month compared to $45 per month for Gusto for its base packages and one employee.
Gusto Features
Gusto does all the basic payroll and tax compliance you would expect, such as running your payroll each pay period, calculating deductions and net pay and then processing direct deposit. In addition, it provides new hire onboarding and reports your new hires to the state.
Gusto is also a growing benefits platform, so it does much more than payroll for the same base price. For example, you can purchase workers' compensation insurance, set up 401(k) retirement plans or create tuition savings plans directly through the program. You can also welcome new hires, e-sign and e-file their tax documents and send them messages directly through the system.
Health benefits are now available in 22 states*, and the company aims to expand nationwide as quickly as possible. In addition, because all your employee and payroll records are maintained electronically, so you don't need to worry about document retention or data entry errors between your HR system, benefits software and payroll software. It's an all-in-one solution.
*Health insurance is available through Gusto in Arizona, California, Colorado, Florida, Georgia, Illinois, Massachusetts, Maryland, Michigan, Minnesota, New Jersey, Nevada, New York, Ohio, Oregon, Pennsylvania, Tennessee, Texas, Utah, Virginia Washington and Washington, D.C.
Gusto has several handy features that are designed to make payroll easier for you. Employee self-service onboarding allows employees to enter their personal information, such as their Social Security numbers, tax withholding preferences and benefits plans, themselves without any hassle to you.
In fact, Gusto provides more than health benefits. It makes it easy to purchase 401(k) retirement plans for $8 per month per employee, 529 plans (tuition savings plans) for $6 per month per employee and workers' compensation insurance.
You can also run payroll on "autopilot," which means Gusto will process and direct deposit paychecks every regular pay period automatically. You only have to log in if pay information, such as hours worked or commissions earned, needs to be changed.
Like Intuit QuickBooks Payroll, Gusto also has the ability to manage paid time off, such as sick time or vacation days. You can allocate a number of days to each employee or accrue days over time. These features aren't available in free software and cost extra with Paychex and ADP.
Gusto Ease of Setup and Use
Setting up your payroll software can be time-consuming regardless of which solution you choose. However, most of the software we reviewed made efforts to ease the burden on your business in different ways, from intuitive user interfaces to exceptional customer support.
With Gusto, setup is well-organized and explained in simple terms. It delivers the most modern and intuitive user interface of the six payroll software systems we reviewed. Setup is assisted by an eight-step guided process, and you can chat with Gusto's customer support team via the live chat function online if you have questions as you're doing your setup.
However, the most notable feature of Gusto's setup process is that you can invite your employees to enter their personal information themselves, such as their Social Security numbers, contact information and tax withholding preferences. This "self-onboarding" can save you significant time and effort.
Once the initial setup is complete, you can automate your payroll, so that salaried employees receive their paychecks at regular intervals via direct deposit without any additional work on your end.
Gusto Software Integrations
Gusto offers more integrations with third-party accounting apps, such as QuickBooks, Xero and FreshBooks than both Intuit QuickBooks Payroll and Patriot Payroll. Gusto also has integrations with third-party apps like TSheets, Ximble, Receipt Bank and more.
In addition, Gusto works seamlessly with a free timekeeping software, Homebase. Homebase allows you to have employees input time, get time approved by managers and push those approved hours through to Gusto payroll with just one button.
Gusto Customer Service
Gusto offers phone, live chat and email support from 6 a.m. to 5 p.m. Pacific time from  Monday to Friday. Users spoke very highly of the customer service, and we confirmed this with our own experience. Although the wait time was moderate (five to 10 minutes), the support representative was very helpful and able to answer more difficult questions, such as if you need help to process retro pay. There's also a searchable support center with articles and helpful video guides.
What Gusto Is Missing
Gusto is lacking a few features that other payroll software provides. For example, it doesn't send you automated labor law posters since they know you can download them for free. It also doesn't print and mail checks to your employees since you can print checks directly from its online system. Gusto also doesn't have a professional employer organization (PEO) option if you want to outsource your HR to a co-employer.
What Users Think About Gusto
Gusto users tend to like the self-service features of Gusto, friendly onboarding options, Gusto review-automated paperwork processing and the fact that they can purchase benefits directly through Gusto, which serves as an insurance broker, rather than having to work with a third-party benefits provider. View our Gusto User Review and Pricing Guide.
Where to Find Gusto
Gusto provides a free 30-day trial, so you can try it out for yourself before committing to use Gusto for your payroll. You can also sign up for a demo that, unlike demos from ADP and its competitors, isn't used to try to upsell you.


We recommend Intuit QuickBooks Payroll for integration with the QuickBooks accounting software, the world's leading accounting software for small businesses. Intuit QuickBooks Payroll connects with QuickBooks very easily and can be a comfortable option for QuickBooks users. Pricewise, it's comparable to Gusto if you use both QuickBooks and Intuit QuickBooks payroll together. Otherwise, there's no real benefit to choosing Intuit QuickBooks payroll as it's not as intuitive or easy to use as Gusto.
In the past, we have recommended Intuit QuickBooks Payroll if you needed certain advanced features like multiple pay schedules, accruing paid time off or splitting direct deposit between multiple bank accounts. However, since Gusto now offers all of these features, the reasons to choose Intuit QuickBooks Payroll are a bit less compelling.
If you already use QuickBooks, you may be more comfortable using its payroll service as well rather than learning an entirely new system. Gusto and some of the other payroll software also integrate with QuickBooks, but a third-party integration can't compare to two software packages within the same suite since you won't have to move data between two systems and are less likely to have data mismatch or errors.
Intuit Pricing
The primary reason to choose Intuit QuickBooks Payroll used to be to save money on these advanced features. In particular, bundling enhanced payroll with QuickBooks is only $74 per month plus $2 per month per employee — and price promotions are offered regularly. However, if you have just a few employees, Gusto is cheaper at $39 per month plus $6 per month per employee and offers much more, including employee benefits.
Intuit QuickBooks Payroll offers tiers of service grouped by whether you run your payroll yourself or have the software run it for you. Enhanced payroll packages range from $54 per month plus $2 per month per employee or contractor to $89 per month plus $2 per month per employee or contractor.
Full-service payroll packages range from $114 per month plus $2 per month per employee or contractor to $149 per month plus $2 per month per employee or contractor. This is more on par with ADP and Paychex pricing. Here's what you get at each of those pricing tiers.
Package Prices If You Run Payroll Yourself
Simple Start with Enhanced Payroll

Essentials with Enhanced Payroll

Plus with Enhanced Payroll

Price

$54/month plus $2/month per employee

$74/month plus $2/month per employee

$89/month plus $2/month per employee

Additional Features

Send and track custom invoices
Track income and expenses
Create and manage estimates
Sync bank accounts and apps
Pay employees and file payroll taxes

Plus,



Manage and pay bills
Instant sales and profit reports

Plus,



Track inventory
Prepare and print 1099s
Package Prices If You Want Full Service Where Intuit Runs Payroll for You
Simple Start with Full Service Payroll

Essentials with Full Service Payroll

Plus with Full Service Payroll

Price

$114/month plus $2/month per employee

$134/month plus $2/month per employee

$149/month plus $2/month per employee

Additional Features

Send and track custom invoices
Track income and expenses
Create and manage estimates
Sync bank accounts and apps
Software runs and files your payroll taxes
Guaranteed error-free paychecks and payroll taxes

Plus,



Manage and pay bills
Instant sales and profit reports

Plus,



Track inventory
Prepare and print 1099s
Regardless of which package you choose, you'll also have to pay extra to file 1099s at the end of the year with a one-time payment of $16 per contractor.
We feel that the Enhanced package of the Intuit QuickBooks Payroll group is the best value since it's largely automated. W2s and payroll tax forms are filled out for you, you just need to submit them.
However, if you really want a service that will handle taxes and submit payroll automatically, then Gusto can do this for a much lower price than Intuit QuickBooks Full Service Payroll.
Intuit Features
Intuit QuickBooks Payroll used to have a leg up with certain advanced features. You could set up multiple pay schedules, direct deposit into two separate accounts for one employee, manage sick days and vacation days and accrue paid time off over time. However, Gusto has also added each one of these features, so the two are now about equivalent.
However, be aware that enhanced payroll doesn't manage payroll taxes or W2s on your behalf. Intuit QuickBooks Full Service Payroll will, but this starts at $114 per month plus $2 per month per employee. Because Gusto includes this for $39 per month plus $6 per month per employee, it is the more affordable option for smaller employers. In fact, Intuit doesn't begin to have a pricing advantage until you get past about a dozen employees and, even then, 1099s are extra.
Intuit QuickBooks Payroll does still have some unique features. The poster compliance service gets you copies of all the necessary federal and state labor posters for an additional $70 to $88 per year. There's also tight integration with Intuit QuickBooks Payroll's other leading program: QuickBooks. However, it doesn't offer any other third-party integrations outside of its own software suite.
Intuit Ease of Setup and Use
Intuit QuickBooks Payroll assists you in the setup process by including a number of tutorials for each step in its comprehensive online knowledge base. If you're already a QuickBooks user for accounting purposes, you can migrate any data over and integrate the two easily.
Once set up, Intuit QuickBooks Payroll allows for a high level of customization. You can turn different features on and off depending on whether or not you use them, which helps to clean up the interface to only include those features you'll need. Intuit QuickBooks Payroll defaults to the most commonly used features, but every business is unique.
Accounting and payroll software is naturally complex, but Intuit QuickBooks Payroll layers its interface effectively to ease navigation. Tabs and icons are clearly displayed and labeled, and navigation updates dynamically to reflect the section you're working within.
Intuit Software Integration
Because Intuit QuickBooks Payroll and QuickBooks accounting both fall under the same suite of software, their general ledger to payroll integration is more seamless than Gusto's, and efficiencies can come from familiarity with them if you're already using QuickBooks.
Of course, Intuit Payroll integrates seamlessly with QuickBooks and with its own timekeeping system, but that's about it. If you're using other software or apps that you want to share data with your payroll software, you may be doing some duplicate data entry or uploading data from a spreadsheet.
Intuit Customer Service
Intuit QuickBooks Payroll has phone and email support available from 6 a.m. to 6 p.m. Pacific time, Monday to Friday as well as 6 a.m. to 3 p.m. Pacific time on Saturday. While it has the longest hours, users reported mixed experiences with phone support. Our own experience, however, was positive. Intuit QuickBooks Payroll also has a searchable support center with FAQs, user guides and video tutorials, although we found it cumbersome to navigate.
Based on user reviews and our own experience, we found Gusto and Patriot Payroll to have the best customer service while Intuit QuickBooks Payroll customer service reviews are mixed.
What Intuit Is Missing
What we find missing from Intuit is a low-priced option that includes all the features like processing payroll taxes or providing payroll for 1099 contractors without an upcharge. Another disadvantage of Intuit, as well as many of the other well-known payroll software products, is that it charges by payroll run, meaning that if you have to add a payroll run because you've made a mistake or want to add a quarterly bonus, you're charged extra. Those fees add up.
What Users Think About Intuit
QuickBooks users love the compatibility and customization options. However, even loyal QuickBooks users complain about the upcharges on the payroll side and issues with payroll taxes. Check out our Intuit Payroll Review for more information.
Where to Find Intuit
Intuit offers a free trial for those who want to try its services first. You can often get discounts, especially if you purchase Intuit QuickBooks Payroll + QuickBooks together at the same time.
Visit Intuit QuickBooks Payroll
Best Payroll Software for Limited Budgets: Patriot Software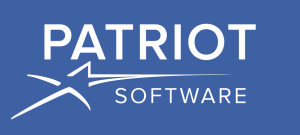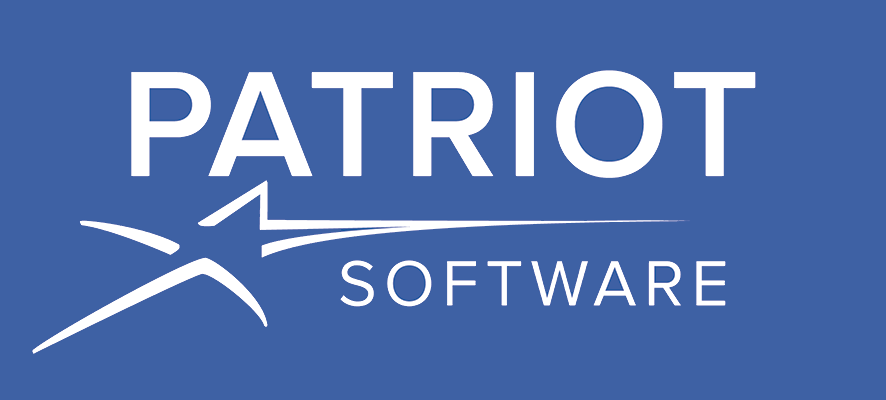 If you want to put in some effort, Patriot Software is inexpensive and can get your payroll done. Patriot is for businesses that would like a more affordable option and don't mind a little more manual work. Starting at $10 per month, you can run payroll just as you can with Intuit QuickBooks Payroll or Gusto.
Patriot payroll software is a little more difficult to use than Gusto's, but you can get setup help over the phone or via live chat. You can even email your data to Patriot payroll's support team and have them manually import it into your new payroll account.
For an additional fee, you can add time-tracking features to replace your existing time clock.
Curiously, Patriot is one of the few payroll software tools not to offer a mobile app.
Visit Patriot Payroll software
Patriot Software Pricing
Patriot payroll is generally the least expensive payroll option at $10 per month plus $4 per month per employee or contractor compared to Gusto at $39 per month plus $6 per month per employee or contractor and Intuit QuickBooks Payroll at $74 per month plus $2 per month per employee or contractor.
Time and attendance is an optional add-on from Patriot payroll that starts at $5 per month plus $1 per month for each employee. That's compared to free Homebase timekeeping software you can use with Gusto.
Patriot also offers HR software for an additional $4 per month plus $1 per month for each employee. However, the HR software add-on basically functions as electronic file storage for you — something Gusto provides for free. Calling it HR software is a bit of a misnomer, in our opinion, particularly when compared to actual HR software.
Patriot Pricing
Basic Payroll

Full Service Payroll

Price

$10/month + $4/month per employee

$30/month + $4/month per employee

Features

Payroll setup
Print checks or direct deposit
Unlimited payrolls
Flexible pay schedules
Printable W-2s
Employee self-service

Plus,


Patriot doesn't charge extra for payroll runs like ADP and Paychex. In that way, it's more similar to Gusto. However, while the price is important, we must also consider what that does and doesn't include.
Patriot Software Features
Similar to the other payroll software options, Patriot software will run your payroll. It'll even complete the tax forms, but it won't file them for you. It doesn't integrate with any third-party applications, which means that you'll be doing duplicate data entry if you want the data from your payroll to feed into your general ledger, time clock or tax software. Services like paying contractors also cost extra.
Patriot Software Setup and Ease of Use
Setting up Patriot software is easy. It will do it for you, including inputting your employees, deductions, year-to-date payroll and all your company information like bank account and tax settings. However, it can still be time-consuming as it requires a number of steps up front, such as entering the payment history for each of your employees and finding your company's unemployment insurance tax rate.
Patriot payroll doesn't have nearly the same user-friendliness nor does it offer benefits, accrued vacation time or running payroll on autopilot, among other features.
Once Patriot payroll is set up and operational, navigating the software can be somewhat cumbersome due to its dated user interface. This is an area where Gusto excels, and Intuit QuickBooks Payroll is an improvement on Patriot Software as well.
However, Patriot makes it easy for employees to use, by providing a self-service option that lets your employees view their paystubs online. Patriot software does offer comprehensive customer support, including the option to send them your company's data for them to enter for you.
Patriot Software payroll operates a bit like an a la carte service meaning you can pick and choose add-ons to customize the software to your specific needs. This includes time and attendance tracking, accounting, HR tools and more. Unfortunately, we found them all to cost extra and be quite basic.
For example, attendance tracking can't accrue paid time off nor can it "communicate" with the payroll tab. When you mark vacation days on payroll, it won't subtract them on the attendance tab. In our opinion, payroll is the best part of Patriot software and is the only feature worth spending money on.
Patriot Software Integration
This is an area where Patriot, like Intuit Payroll, falls short. There's no general ledger or timekeeping interface unless you pay to use the one provided through the software. That means you'll likely need to maintain data in more than one system and then manually re-enter it into your payroll system each time you run payroll.
Patriot Software Customer Service
Patriot payroll offers customer support via phone, live chat and email support. They're available from 8 a.m. to 8 p.m. Eastern time from Monday to Friday. There's also a searchable help center with articles and videos, although help videos are also embedded into the software, and we found these much more useful.
Each time you click a menu or submenu, there's an icon to open a video next to the title. If you advance to a new task and aren't clear on what to do, you can open a video to get started very easily.
What's Missing from Patriot Software
In addition to missing software integrations and having an upcharge for your contract employees, the main downside to Patriot payroll is the lack of tax support — Patriot payroll will calculate your federal and state tax liabilities, but you'll need to file and pay these yourself. If you want Patriot to do it for you, that's another upgrade. If you want to purchase employee benefits through Patriot, that's not an option.
What Users Think of Patriot Software
Patriot users like the ease of setup, and those who upgrade to the tax services like those benefits. Users rated the support team highly, and we experienced very short wait times first-hand. However, some complain about the upcharges and price increases. Others don't appreciate that the direct deposit feature is outsourced to a third party, which makes it difficult to track down issues. Read more in our Patriot Payroll Software Review.
Where to Find Patriot Software
Patriot is the lowest cost of our best payroll services, and It often offers free trials of 30 days or longer, so you can see if it has all the basic features you need before you sign up.
Best Free Payroll Software for the Smallest of Small Businesses: Payroll4Free.com

Payroll4Free.com offers all the basic payroll processing features including both W-2 employees and 1099 contractor payments. It provides direct deposit, tax reporting and an online self-service portal. Best of all, it's totally free for employers with 25 or fewer employees who print their own paychecks and file their own taxes. Therefore, we recommend Payroll4Free.com as best for smaller employers that don't plan to offer benefits.
Payroll4Free.com Pricing
If you have fewer than 25 employees, it's always free, with most of the features included. However, if you want tax filing options, It has a paid package that costs $12.50 per month. If you want to add direct deposit instead of printing payroll checks for your employees, that's another $12.50 per month. That means the most you'll ever pay with Payroll4Free.com is $25 per month. That's more expensive than Patriot at $10 a month but less than Gusto at $45.
Payroll4Free.com Features
For a free package, Payroll4Free.com offers some nice features, including payroll reports, ability to import data from your time clock and option to interface with your general ledger program like QuickBooks. It also has leave-tracking features so you can keep track of time off balances. However, if you want your employees to have direct deposit, that's an upcharge as is tax filing.
While Payroll4Free.com can manage benefits deductions, like a 401(k) or health insurance, you'll have to enter these deductions manually as they won't be processed automatically and paid to the benefits provider like they would with Gusto (which is an insurance broker), ADP or Paychex.
That means that once you get to 50 employees, your free payroll software will start to require extensive data-maintenance to keep mandatory benefits offerings, deductions and payments in sync. Therefore, we find Payroll4Free.com best only for the smallest of employers, such as those with fewer than 50 employees who don't offer benefits.
Payroll4Free.com Setup and Ease of Use
Payroll4Free.com offers a guided setup tool, but don't be fooled. You'll be doing a lot of data entry, which means there's room for data entry errors like mistakes in Social Security numbers, misspelling of people's names and incorrect pay rates. Be sure to double-check your work.
It may be best to use Payroll4Free.com if you're a startup or have just a few employees and don't plan for much growth. Due to the manual data entry and potential for errors, we don't recommend switching over mid-year.
Once your employees are set up in Payroll4Free.com data entry is a bit old-fashioned. You fill in the fields you want to use. They provide a how-to video on YouTube for new user setup.
In fact, Payroll4Free.com software works a lot like a big data spreadsheet. Where employee data shows up in editable lists where you can manage pay rates, deductions and taxes.
Payroll4Free.com Software Integration
Payroll4Free.com integrates with timekeeping software as well as general ledger software as files can be uploaded in a comma-separated values (CSV) format.
Payroll4Free.com Customer Service
Payroll4Free.com provides a phone number, but when we called at 4:30 Pacific time, it went to voicemail, and we didn't receive a call back even the next day. Otherwise, you can email them or send them a request from their website. Their hours are 8:30 a.m. to 5 p.m. Central time from Monday to Friday.
What's Missing from Payroll4Free.com
Payroll4Free.com can't offer benefits packages and HR onboarding options like Gusto. But if all you want is a no-cost, barebones payroll system, it's got the basics as long as you don't mind doing a little of the work, such as data entry to filing payroll taxes yourself.
What Users Think of Payroll4Free.com
Some users find that the interface isn't very intuitive but counter that the staff at Payroll4Free.com are very helpful. Payroll4Free.com pays for its service with banner ads that most seemed not to mind.
Where to Find Payroll4Free.com
To get Payroll4Free.com, you have to fill out a request from its website, which has content like testimonials that haven't been updated since 2014. In that sense, it's not as easy to sign up as other payroll software that provides direct sales contact information.
Best Payroll Software for Name Recognition: ADP RUN

If you've used ADP at another business or are upgrading from another ADP package, then you might consider paying for ADP RUN for your own company. The interface will be very similar, and you'll be working with the industry leader in payroll processing. However, you'll be paying double of what you'd pay with Gusto or QuickBooks Intuit Payroll software.
ADP RUN Pricing
ADP RUN is not priced as competitively as many of the other options we've covered. However, it offers brand recognition and features that support the largest of businesses. ADP RUN is the best ADP package for small businesses and ranges from about $20 to $200 per month per employee depending on how many employees you have and how often you run payroll.
When we contacted ADP for pricing information, we received two quotes. One was for $4,062 per year for 25 employees running an every other week payroll, plus a $200 setup fee, which most of the other payroll providers don't have. In another quote, we received a price for 10 employees at $102 per pay period with a $25 setup fee.
In other words, ADPs prices aren't transparent or even consistent. However, they'll possibly offer you discounts, including waiving the setup fee. There's also a setup fee if you add garnishments, and many of the features are only available at an upcharge. It's best to know what you want in advance before talking to its sales team, so they don't try to upsell you on services you don't need.
In general, however, we found ADP RUN to cost more than double what other payroll providers did.
ADP RUN Pricing
Essential

Enhanced

Price

Approx. $20-$50 per employee plus setup fees
Call for quote

Approx. $50-$200 per employee plus setup fees
Call for quote

Features

Payroll processing
Direct deposit
Tax filing
Reporting
General ledger interface
Employee self-service

Plus,



Check filing
State unemployment
Garnishments
Poster compliance
ADP Run Features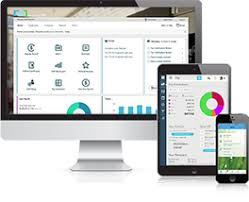 ADP has all the features a large business would need. It runs payroll, calculates taxes, manages payroll deductions, provides direct deposit and much more. In fact, it may be too feature-rich, complex and pricey for most smaller business, especially when software providers like Gusto, Intuit and Patriot offer many of these features at much lower prices and price by month rather than by payroll run.
In addition, ADP has other service options, including a top-rated PEO called ADP TotalSource, if you find you want to go that route in the future.
ADP RUN Setup and Ease of Use
ADP RUN will assist you in your setup, based on your payment of a setup fee. However, you'll need to provide the data, and its team is distributed, so it may take days to weeks to get your payroll up and running with ADP.
Once you're up and running, the interface is intuitive with icons and help options to assist you in running payroll. You can even add to do lists and reminder messages, such as to process a bonus for members of a project team.
ADP RUN Software Integration
Like most of the larger payroll software providers, ADP has interfaces to most general ledger software like QuickBooks and Xero and timekeeping systems as well as to benefits providers and banks. You can also output a generic file for use when interfacing with third-party providers.
ADP RUN Customer Service
ADP provides customer support online by submitting a request and by phone, as well as FAQs that answer most payroll administrator and employee questions. It's also active on social media. Its payroll center is open every day of the year. That's an advantage for businesses that operate 24/7.
What ADP RUN Is Missing
From a small business perspective, the price is the biggest downside of using ADP. That's why we provide side-by-side comparative pricing information in our article on six ADP competitors at half the price. Still, if ADP is what you're used to and you don't mind paying for such feature-rich software, it may be worth it to stick with ADP and avoid a learning curve with a new payroll vendor.
What Users Think of ADP RUN
ADP RUN users like the system and its payroll features. What they tend not to like is dealing with a large corporation, where it sometimes takes too much time and several phone calls to get issues resolved. They also claim that the initial setup is slow and error corrections take time and often cost extra. For more details, read our ADP RUN Payroll review.
Where to Find ADP RUN
ADP is the top brand in payroll processing software and services, albeit not at the best price point. If you're looking to work with ADP based on its industry name, you can contact its directly to get a quote based on your business size and location.
Best Payroll Software for Larger Businesses: Paychex


Similar to ADP, prior Paychex users might find it easier to use Paychex than learn a new system. Otherwise, it's very similar to ADP in terms of functionality, has slightly better customer service ratings and costs just a slightly more than ADP and its competitors when you factor in the optional features that come free with providers like Gusto.
In addition, similar to ADP, Paychex offers tiers of service for multiple sizes of businesses. Paychex also offers a PEO service for those who want to outsource all people aspects of their business, including all HR and benefits.
Paychex Pricing
In general, pricing with Paychex is even higher than pricing with ADP, making it the most costly of all the payroll software options. Their Paychex Flex prices ranged from $77 to $123 per pay period for 10 employees, and it charges additional for year-end tax documents. It also requires a $200 setup fee, which they were willing to waive if we signed up right away.
It's worth noting that pricing for both ADP and Paychex are based on an old-fashioned model of pricing by payroll run, which means those businesses in the service and retail industry that run weekly payrolls will pay much more with ADP than office-type businesses that pay semi-monthly or monthly.
The payroll provider's price is based on a monthly rate and number of employees. That means that if you run weekly payroll with ADP or Paychex or need to run separate payrolls for your hourly and salaried staff, your payroll costs will be much higher than what we were quoted for an every-other-week payroll, which was about $3,300 a year for 10 employees, excluding the cost of year-end W2s and 1099 filings.
To get an accurate quote based on the features you want, your company size and the states you do business in, you need to go to their website and request a free quote.
Paychex Features
Paychex features that same basic payroll functions as the other software we've covered. What sets it apart is the ability to run your payroll from a mobile device. In addition to the standard payroll processes, Paychex can process garnishments and provide you with hundreds of customized reports. It also provides online employee self-service and labor posters. However, upgrades are required if you these features as well as workers' compensation or unemployment insurance.
Paychex Setup and Ease of Use
Since Paychex charges for their set up, it stands to reason you'd get some help in setting up your business payroll with them. Nonetheless, you'll be required to provide all the basic data including employee tax information, benefits deductions and business accounts.
Being a larger company like ADP, your payroll setup will require you to answer many questions, gather existing data and, therefore, may take a few days to weeks.
Once your payroll is set up with Paychex, the software is menu driven with icons and scroll bars. There's a bit of a learning curve to this software as compared to payroll software that's more intuitive like Gusto.
Paychex Flex has a mobile app that makes it easy for employees to look at payroll, benefits and time off data from their mobile phone. That's an example of a tool that can make your life easier as employees no longer need to contact you as often for basic information.
Paychex Software Integration
Like ADP, one of the benefits of working with a top-brand payroll provider like Paychex is it has been doing this for a while and have integrations into many software packages like Ximble, Humanity, Intacct Now and Xero. It also has an open application programming interface (API) program for software developers to build interfaces with Paychex.
Paychex Customer Service
Paychex provides customer service 8 a.m. to 8 p.m. Monday to Friday via phone at one of its many local branches or online via email or chat. It also provides help solutions online for everything from problems logging in to answering employee questions.
What Paychex Is Missing
Given that Paychex' price point is on the higher end, the interface is a bit antiquated and not as well-designed as some of the newer software providers like Gusto. Otherwise, like ADP, Paychex has a lot of complexity to it and may feel overwhelming to a smaller business.
What Users Think of Paychex
In general, what users like best about Paychex is the accuracy and the support they get from the Paychex team. What they don't appreciate are the pushy sales folks and the inconsistency in the quality of their payroll reps — some good, others not very experienced. For more information, check out our Paychex review.
Where to Find Paychex
Business owners wanting a quote can go to the Paychex website. After completing a short survey, they'll be able to get a price quote unique to their payment frequency company size and desired features.
Alternatives to the Best Payroll Software
Depending on the size of your company and what features you're looking for, payroll software might not be your best alternative. For example, if you have only two part-time employees who work seasonally, you may be fine using an online paycheck calculator and maintaining your payroll data in a spreadsheet. Here are payroll software alternatives and who they're best for.
| Payroll Software | Best For |
| --- | --- |
| Paycheck Manager | Those who only need to calculate a paycheck a few times a year and don't mind doing manual entry into their general ledger or spreadsheet |
| Inova | Those businesses planning to grow quickly who also want top-tier HR functionality in industries like health care, restaurants and retail |
| Justworks | Those small businesses who want to outsource HR and payroll using a PEO option to give employees the feeling of working for a larger firm |
| Paycor | Those business who plan to grow quickly and who have a dedicated HR person to manage HR, benefits and payroll for the company |
| Zenefits | Zenefits benefits customers who may find their new payroll add-on to be a logical option; if you're already using Zenefits, why not add on payroll? |
| Wave | Wave is free bookkeeping and invoicing software with low cost payroll options; they file taxes in six states or you can self-file in the others |
| Xero | Low-cost accounting software that does payroll for up to five people for only $30 a month; perfect for the smallest businesses |
| Desktop Payroll Software | Perfect for those who want to save money and don't mind giving up the benefits of a cloud-based online payroll system |
The Bottom Line
Payroll software helps to make what would otherwise be a time-consuming and complicated process more efficient and economical. This article shows there are plenty of good competitors to well-known payroll providers like ADP.
Based on our reviews, Gusto offers the best combination of features by automating as many of the processes as possible at a competitive price. For these reasons, Gusto is our recommendation for the best small business payroll software for 2018.