In this article, we're going to review providers of the best peer-to-peer working capital loans. We'll lay out the rates, terms, and qualifications of the best peer to peer lenders in one place. When looking for the best P2P business loan, it's important to know that lenders group businesses into two categories: Established Businesses and Startups.
It's also worth noting that many P2P lenders have recently increased their borrower requirements. Those businesses that meet these higher requirements may qualify for low-rate SBA financing, but SBA financing can take a month or more to receive. Well qualified borrowers that need funding fast should consider OnDeck. They can fund up to $500K in as little as 3-days. Prequalifying online takes minutes.
Best Peer to Peer Business Loans for Borrowing Under $100k: StreetShares
StreetShares is a great provider of short term working capital for small businesses seeking under $100k. They have the most flexible minimum requirements of any peer to peer lender we reviewed. They're able to work with businesses that are as young as 1 year old and generating at least $25k in revenue, and with borrowers who have a credit score as low as 600. You can apply online with StreetShares and get funded in as little as one week.
Best Peer-to-Peer Business Loans for Borrowing Over $100k: Lending Club
For those businesses who are looking for over $100k in working capital, we recommend Lending Club. While their minimum requirements are higher, Lending Club is able to make great loans to well established businesses quickly. Their easy online application process and quick underwriting decisions mean you can get large loans approved and funded in as little as a week.
Best Peer-to-Peer Lenders for Business Loans
Lending Club

Funding Circle

Minimum Time in Business
1 Year
2 Years
2 Years
Minimum Gross Annual Review
$25,000
$75,000
$120,000
Minimum Personal Credit Score
600
~650
620
Loan Sizes Available
$5,000 - $100,000
$5,000 - $300,000
$25,000 - $500,000
Term
3 Months - 3 Years
1 Year - 5 Years
1 Year - 5 Years
Origination Fee
2.95% - 4.95%
0.99% - 6.99%
3.49% - 4.99%
Interest Rate
7.19% - 29.9%
Simple Interest Rate
9.77% - 35.71%
APR
5.49% to 27.79%
Simple Interest Rate
*Last Updated: January 2019
StreetShares: Best Peer to Peer Lender for Business for Under $100k

StreetShares, which has been lending to businesses since 2014, earned our recommendation as the Best Peer to Peer Lender for Business Under $100k because of their ability to work with such a wide range of small businesses.
StreetShares has the lowest minimum credit score requirement (600) and by far the lowest revenue requirement (at least $25k per year) of the lenders we reviewed. Not only that, but StreetShares is also able to work with younger businesses (1 year or older). The loans at StreetShares have terms of 3-36 months and range in size between $5,000 and $100,000. This makes StreetShares a lender that can work with small businesses at almost any stage.
Some of the flexibility StreetShares displays is undoubtedly a result of their founding goal of making good, fair business loans available to US Veterans and their family members. Luckily, the loans are available to all small business owners who qualify (not just veterans). And they recently began to offer a line of credit product. You can see if you prequalify in minutes, and the application can be completed online. Funding typically takes 1 week.
Lending Club: Best Peer-to-Peer Lender When Borrowing Over $100k

Lending Club is perhaps best known for their P2P personal loans, but their small business loans are a great choice for more established businesses that need to borrow over $100K.
Lending Club is looking for businesses that have been operating for more than 2 years and generating revenues of at least $75k per year. While they don't advertise a minimum credit score requirement for business loans, they do say they borrowers need "at least fair to better credit scores." A fair credit is often considered 650+ (check your's for free here).
Lending Club's application can be completed online in under an hour. They can often have you funded within a week. If you're looking to borrow between $100k and $300k, we recommend working with Lending Club.

A pioneer of peer to peer loans for businesses, Funding Circle is the only peer to peer lender that can accommodate loans over $300,000. Qualified businesses will have been operating for 2+ years and will be generating $120k or more in gross annual revenues.
Funding Circle is a good alternative source of funding for larger businesses. Like StreetShares and Lending Club, Funding Circle's application process can be completed entirely online in a short under an hour. Prequalification takes just a few minutes.
In-Depth Review: Lending Club vs. Funding Circle vs. StreetShares
What is a Peer-to-Peer Business Loan?
Peer-to-peer loans for business are a financing product that bridges the gap between traditional business loans from a bank or SBA loans and alternative lenders.
Alternative business loans typically have very short terms and higher interest rates. But these providers can usually fund businesses that can't qualify elsewhere. They can also get a business funds the same day. This is in contrast with the low rate SBA loans that have long terms but also have a very taxing application process and can take 45-90 days to get approved.
Peer to peer business lending has settled in that Goldilocks zone. Well qualified borrowers will find that their interest rates are very competitive, typically around 12% APR. Borrowers will also find that they don't have to dedicate lots of time and man hours to the application process. In fact, if you have access to your last couple months of bank statements and last couple years of tax returns, these applications can be completed online in under an hour.
Qualification Requirements for P2P Business Loans
As most small business owners understand, the minimum qualifications outlined by any lender marks a cut off for consideration, not a promise to lend. If you do not meet the minimum qualifications, or if you just barely meet them, you may find it difficult to get your application approved for a peer to peer business loan. For those who do not meet minimum credit score or revenue requirements, alternative lenders may offer a good solution.
The size of the loan your business is approved for is closely tied to your debt service coverage ratio (DSCR). DSCR is a measurement of your business's ability to pay on debt by dividing your net operating income by your debt payments. While you might not know the exact DSCR a lender is looking for, 1.2 is a good good rule of thumb.
In other words, in most case you'll want to be able to show a lender you have enough net income to cover 1.2x the monthly payment that comes with the loan you're requesting. The bigger the loan size and the shorter the term, the larger the monthly payment will be. If your borrowing needs require a longer repayment term in order to afford the monthly payments, consider looking into an SBA 7(a) loan. The government guaranteed loans have low interest rates and typically come with 10 years terms.
Let's take a closer look at the minimum qualification for lenders in our review.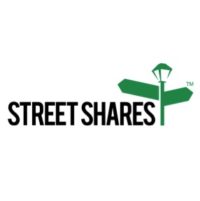 StreetShares has the most flexible minimum requirements of any of the peer to peer business lenders we reviewed. It suggests they're willing to lend to businesses of many different sizes and in many different stages of their growth. This is one of the reasons we recommend them for P2P business loans under $100k.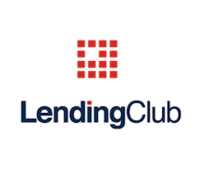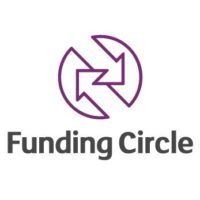 ---
Cost – Origination Fee and Interest Rate of P2P Business Loans
When seeking a peer to peer business loan, you'll generally encounter two costs:
Origination Fees
Interest Rate
Origination fees are charged up front and taken out of the proceeds of the loan. So, if you're looking to obtain a very specific amount of funding, like for a piece of equipment, it's important to factor in the origination fee.
Interest rates are not only determined by the strength of the borrower's personal credit score and business's financials. Rates can also be influenced by the length of the loan. Typically shorter term loans will have higher interest rate compared to long term loans.
None of the lenders we reviewed in this article charge prepayment penalties (additional fees or points for paying the loan off earlier than scheduled). So after funding, if your business sees revenues climb quickly, you can find significant savings by paying back the loan earlier.
In general, the strongest borrowers will get the best smallest origination fees and lowest interest rates.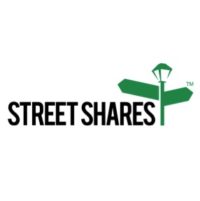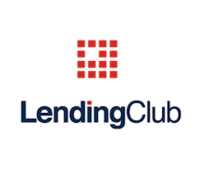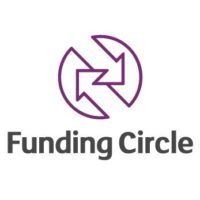 ---
Size and Term of P2P Business Loans
Most peer to peer business loans will have repayment terms ranging from 1 to 5 years. That's not as short as other short term financing options, like invoice factoring (which can run 30-90 days), but it's not as long as an SBA 7(a) loan (which can run 7-25 years depending on their size).
That "in between" repayment term means these loans are ideal for medium size loans, which is reflected in the fact that very few lenders will go above $300k – $500k. For loans above $300k – $500k, the underwriting and collateral requirements would be more significant. For most small businesses, a loan of that size on a repayment term of 5 years would result in unrealistic debt payments and have a high likelihood of default.
Let's take another look at the peer to peer business lenders we reviewed.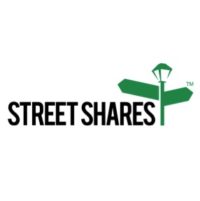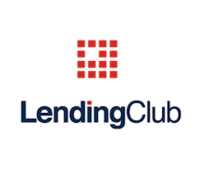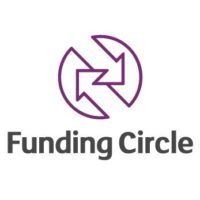 ---
Documentation Needed for P2P Business Loans
Peer to peer lenders have streamlined the application process for small business loans. While not quite as easy as applying for a personal credit card, it isn't much harder either. You can complete your application online in under an hour and find out if you're preapproved in minutes.
The online application will run you through a number of questions collecting basic contact information for you and your business. You'll also be expected to provide your Social Security number (SSN) and Employee Identification Number (EIN). You'll also be asked a few questions about what your business does, how many employees you have, etc.
Once you completed these preliminary questionnaire you will be asked to upload some financial documents which we'll take a closer look at below.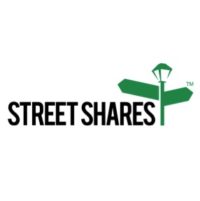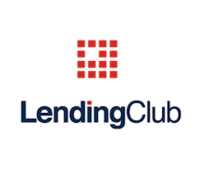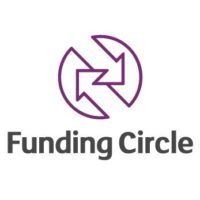 Note: These are the documents necessary to complete the P2P business loan online applications. If the lender's underwriting team has a question or requires additional documents, they will reach out to you directly. Their streamlined application processes try to minimize this, but it would not be unusual.
---
Peer to Peer Loans: Personal Loans for Startups
While startup financing is not this article's focus, peer to peer personal loans are indeed a great way to fund a startup. This is doubly true if your startup doesn't need more than $40k, you have strong personal credit, and your household can prove stable income (independent of the startup's projected earnings).
Below is a quick table outlining some of the best options for peer-to-peer personal loans that can be used for startup financing.
Best Peer-to-Peer Lenders for Personal Loans
Lending Club

SoFi

Prosper

Minimum Credit Score
600
N/A
(Typically above 700)
640
Loan Size
$1,000 - $40,000
$5,000 - $100,000
$2,000 - $35,000
Term
3 Years - 5 Years
3 Years - 7 Years
3 Years - 5 Years
APR
6.16% - 35.89%
Fixed Rates
5.95% – 14.24%

Variable Rates
4.83% – 10.63%
5.99% - 36%
Individuals most likely to be approved for a personal loan will have credit score of 680+ (check here for free), incomes of $70k+, and have debt-to-income ratios under 20%.
The Bottom Line
There's no doubt that peer to peer business lending is a valuable financial tool for small business owners. They are especially beneficial for young businesses that are growing quickly and want a good rate on a medium term loan. The best peer-to-peer business loans can also be just what the doctor ordered for those well established businesses that are tired of dealing with laborious application processes at banks or other lenders.
If you've been in business for over a year, have a credit score of 600+, and generate at least $25k per year, we recommend applying with StreetShares for your next peer-to-peer business loan.