As a podcaster, you need a variety of podcast software solutions to operate your show smoothly. Audio/video recording, streaming, editing, VoIP communications, and project management tools are the most common needs of today's podcast host. We evaluated dozens of solutions to select the best programs for each task.
Best Podcast Software for 2020
| Podcasting Software | Best For |
| --- | --- |
| | (Best Overall) Professional-level audio editing, and recording software |
| | VoIP service for podcasts |
| | Browser-based, all-in-one podcast studio for recording, editing, hosting, and publishing |
| | Editing audio for free on Mac, Windows, or Linux |
| Open Broadcaster Software (OBS) | Livestreaming recording sessions to services like YouTube and Twitch for free |
| Trello | Project management software for podcasts |
How We Evaluated Podcast Software
You'll find when you start a podcast that you likely won't use just one program. You'll need software to help you record audio, play sound clips, connect to remote contributors, and livestream recording sessions. We looked for podcast software that best helps you accomplish each of these elements.
We evaluated the best podcast software using the following criteria:
Audio recording: We looked at whether the podcast software is capable of recording from multiple sources, including microphones, audio interfaces, mixing boards, and computer audio.
Audio editing: We evaluated the amount of audio editing and enhancement tools each program offers.
Voice-over-internet-protocol (VoIP) capabilities: We considered if the program can connect to and record calls made over the internet.
Video capabilities: Podcasters often need a program to capture, edit, and livestream video during the podcast recording session.
Organizational tools: Podcasters need tools to organize guests, topics, and research, plus collaborate with different team members. We therefore considered project management and collaboration tools for each podcast software.
Adobe Audition: Best Overall Audio Editing Software for Podcasts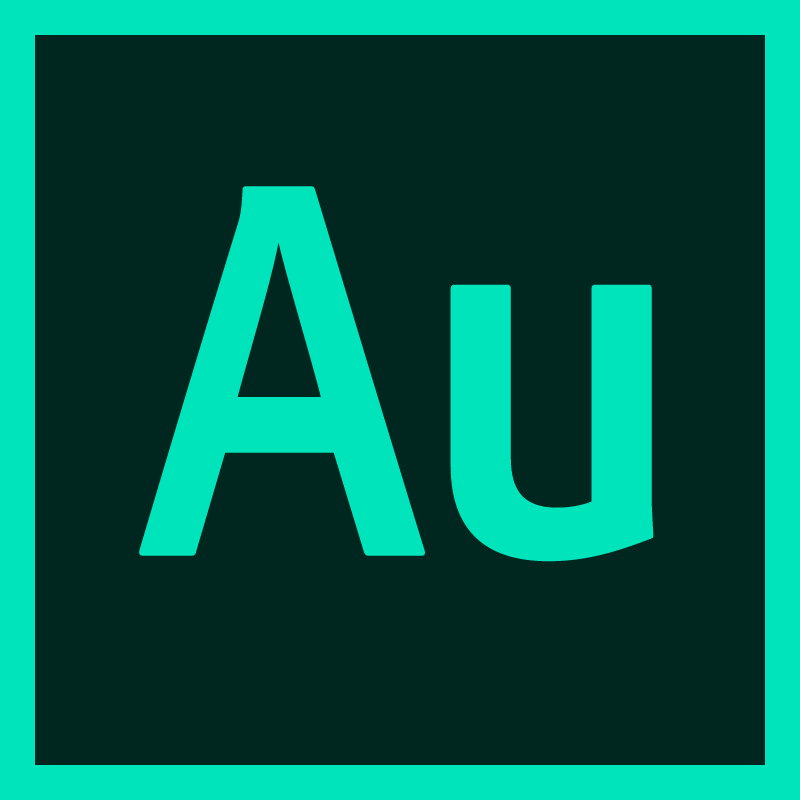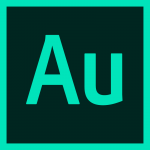 Adobe Audition is the audio production application that's available through Adobe Creative Cloud. It's a favorite of sound professionals all over the world because of its comprehensive audio tool set, which can handle any audio recording, editing, and production task you can throw at it for under $21 per month.
Adobe Audition Pricing
Adobe Audition is only available via subscription through Adobe Creative Cloud. Audition alone will run you $20.99 per month. However, you can also pay $52.99 per month to get access to all the professional-level media tools Creative Cloud offers. This includes more than 20 applications such as Photoshop and Premiere for image and video editing.
Adobe Audition Features
The audio production tools found in Adobe Audition are exhaustive. The program includes simple recording and editing tools, plus advanced sound manipulation and export tools for nearly any purpose. If you are new to audio editing, Adobe provides a free tutorial showing how to use Audition to produce a podcast.
Adobe Audition Multisource Recording
One of the critical elements of podcast recording software is to be able to record from as many sources as possible. This allows you to capture audio from multiple microphones, audio interfaces, and any other audio device you have connected to your computer. Adobe Audition offers unlimited recording tracks and can recognize any digital media device, making it ideal for any podcast that goes beyond a single microphone setup.
Adobe Audition Complete Editing Tool Array
Professionals all over the world use Audition to create media such as music, commercials, radio shows, and audiobooks. As such, it has every tool you need to edit your podcast once recorded, including features to simply cut away unwanted bits of recording, adjust volume, add theme music, eliminate unwanted background noise, and add sound effects. If you use Audition for a while, it's likely you'll find more uses for it outside of podcasting.
Adobe Audition Integration With Creative Cloud
Adobe Audition is part of the larger suite of software programs that make up Adobe Creative Cloud. In addition to audio editing tools, Creative Cloud has video production and editing tools as well as image editing tools, such as Photoshop. If you plan on creating marketing materials for your podcast or brand, a full subscription to Creative Cloud gives you the extra tools you need for a multimedia approach.
What Adobe Audition Is Missing
Adobe Audition is the best audio editing and recording program available. However, to create a podcast, you will also need hosting tools, collaboration tools, and streaming tools. When purchased separately, these can become expensive. While Audition is a great audio editing tool, there are other solutions that offer a more complete podcast production package, rather than just a small component. Consider Cast for an all-in-one option.
What Users Think About Adobe Audition
Audition is well-reviewed among both its user base and industry critics. It's often praised for its near-endless and ever-expanding array of audio editing and production tools. The most common complaint was its subscription-based access to the program; many users wish they could pay once and own the software outright.
Skype: Best VoIP Podcast Software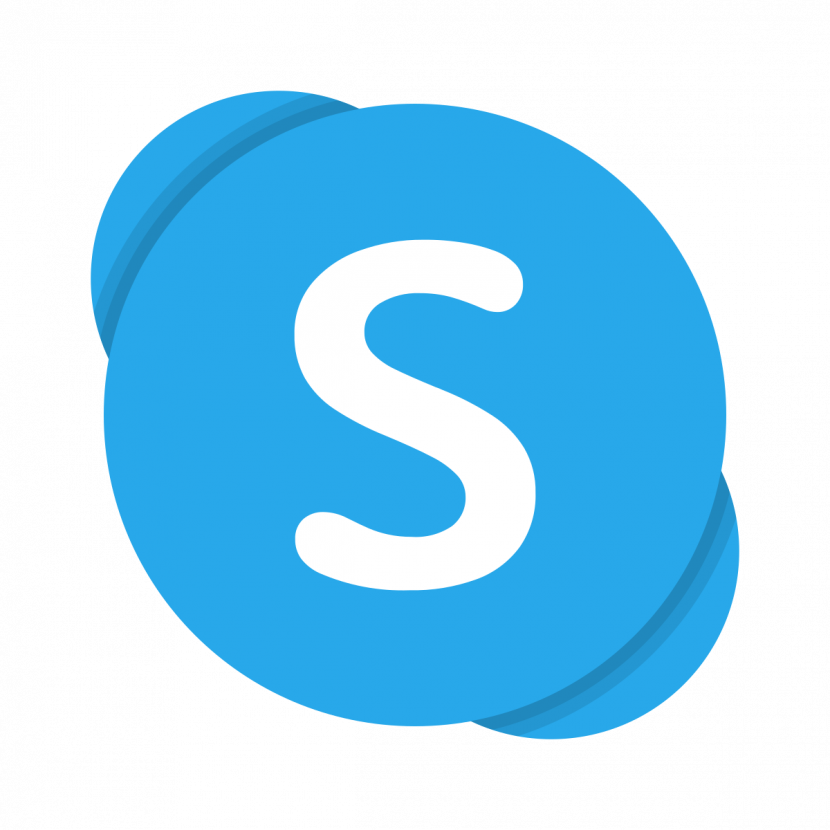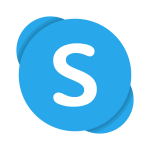 One of the biggest challenges for recording podcasts is having hosts and guests at different locations. Skype is a free, go-to solution for this, allowing guests to call in to the podcast session over their phone or computer while allowing hosts to easily record the call and podcast at the same time.
Skype Pricing
Skype is a free application that lets you make calls to other Skype users. If you want to use Skype to call landlines and non-Skype users, you'll need to pay $2.99 per month. Skype Business is available as a component of Microsoft Office 365.
Skype Features
Skype is primarily a video chat service for personal use, and it makes it easy to connect with anyone you want to talk to around the world. Skype also provides other communication tools such as text messages and conference calls, which can come in handy when coordinating with podcast guests or team members.
Skype Audio & Video Chat Features
A recent update to Skype allows users to record both audio and video portions of a call with just a few taps or clicks. This makes it easy for podcasters to capture the audio they need for a podcast regardless of where guests or co-hosts are calling in from.
Capturing Skype Audio in Other Software
The biggest drawback to Skype (or any other VoIP software for podcasting) is recording each participant's audio on a separate track. When you record a call through Skype itself, everything is captured on a single track—making precise editing impossible.
To get around this, many podcasters have a separate computer devoted to taking a Skype call. They then route that computer's sound through an audio interface and into whatever recording software they're using to capture their own voice. Understanding how to do this and networking the hardware to make it work is often the biggest frustration of using Skype (or any other VoIP or conference calling software) for podcasting.
What Skype Is Missing
As a telecommunications tool, Skype leaves its users wanting for nothing. However, for podcasters, Skype is used to record audio. While Skype doesn't have anything like post-production tools, a built-in audio mixer, or the ability to make quick edits to your call after it's been recorded, that's not what it is used for. However, what's actually missing is easier integration with the tools that perform those functions by being able to easily isolate the audio portion of a recorded call.
What Users Think About Skype
Skype user reviews are generally positive as a video chat and messaging service. However, podcasters are often split on the issue, with some saying it's the best VoIP solution available while lamenting the lack of podcast-specific alternatives.
Cast: Best Cloud-based Podcast Software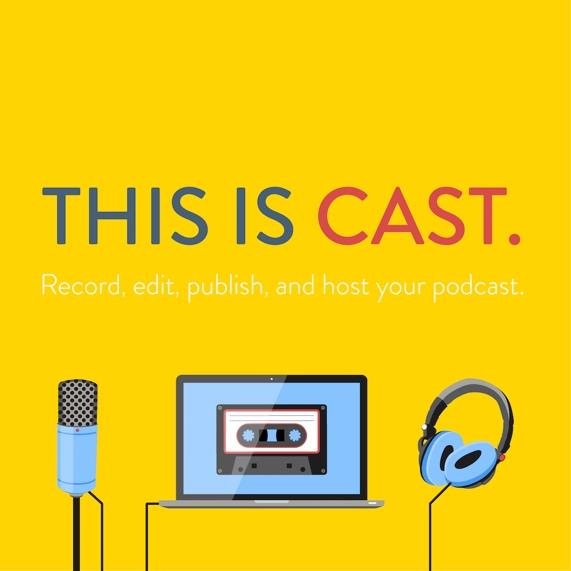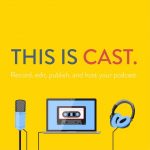 Cast is browser-based podcast software that allows you to record, edit, and publish your podcast without having to install anything on your computer. Its all-in-one nature makes it an excellent choice for podcasters who value simplicity, convenience, and reliability. Cast is also affordable, with plans costing $10 to $30 per month.
Cast Pricing
After a month-long free trial, you can get a Cast account for either $10 or $30 per month. Compared to Adobe Audition, which is $20.99 per month for just editing, Cast offers a great value for editing, hosting, and publishing.
All plans come with unlimited editing, mixing, and hosting. The Pro plan offers more recording time, additional really simply syndication (RSS) feeds, Dropbox sync, and advanced hosting stats.
Cast Pricing Plans
| | Cast Hobby | Cast Pro |
| --- | --- | --- |
| Price per Month | $10 | $30 |
| Hours of Recording Time | 10 | 100 |
| Unlimited Editing & Mixing | ✔ | ✔ |
| Unlimited Podcast Hosting | ✔ | ✔ |
| RSS Feeds | 1 | Unlimited |
| Dropbox Sync | N/A | ✔ |
| Advanced Hosting Stats | N/A | ✔ |
Cast Features
All of the other podcast software on this list performs one or two functions of producing a podcast, whereas Cast is an all-in-one platform that has just about everything you need in one place. All of Cast's podcasting tools are available through the Google Chrome web browser. This eliminates the need for podcasters to invest in expensive equipment and software to produce a podcast. Plus, Cast breaks down the process of producing a podcast into three simple modules: the Studio, the Editor, and the Publisher.
The Studio
When you're ready to make an episode of your podcast, all you have to do is log in and launch a new recording session. Cast then generates a link that you can share with co-hosts or guests to join in. This eliminates the need to have a separate VoIP service (such as Skype) and a program (such as Audacity) that records the call.
The Editor
When a recording session is complete, Cast uploads a separate track for each participant to its simplified editing module. It's very easy to learn and gives you in-depth editing tools to polish your podcast to perfection before distribution. If you have an audio editing program that you prefer to use, such as Adobe Audition, Cast allows you to download each participant's audio track for that purpose.
The Publisher
The publishing module makes it easy to distribute your finished podcast episodes to your subscribers. From exporting a finished audio file to inputting the episode's metadata and distributing it through your RSS feed, Cast gets the finished product out as quickly as possible. Once the podcast is live, you get real-time analytics on the performance of each episode.
What Cast Is Missing
Cast's biggest omission is the lack of video recording and streaming tools. This means you won't be able to do any live broadcasts of your recording sessions. Some may find this disappointing because livestreaming is one of the best ways to grow and interact with your podcast audience. If you need livestreaming, consider using Open Broadcaster Software (OBS).
What Users Think About Cast
There aren't many user reviews online about Cast. However, when we spoke to podcasters who use the service regularly, they expressed their extreme satisfaction with the service. Users say that Cast is a complete system and that it makes recordings from different locations sound like they were made in the same room.
Audacity: Best Free Podcast Audio Recorder & Editor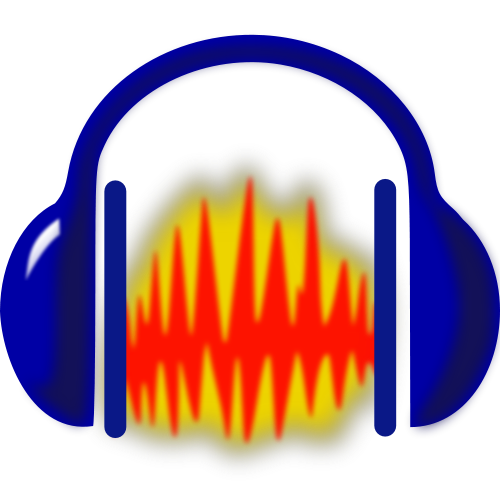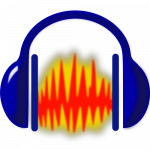 Audacity is a free, open source program that provides full-bodied audio capture and editing tools for podcasters. It has everything you need to record, edit, and export your podcast. However, Audacity is not the most user-friendly program. If you can make it work for you, there's no need to pay for audio editing software.
Audacity Pricing
Audacity is a completely free program since its launch in 2000. It's one of the few free podcasting programs that are available on Windows, Mac, and Linux.
Audacity Features
Audacity is a full-featured audio recording and editing program. You can record your voice through a microphone, incorporate musical instruments via a mixer, and finely tune sound files with the editing tools.
Audacity Recording Tools
Audacity recognizes any audio source connected to your computer and can record multiple sources at once, so you can bring in your microphone, mixing board, audio interface, and whatever hardware you happen to have. You can also record your computer's sound so you can capture the audio played by applications like media players and web browsers.
Audacity Editing Tools
Audacity has a decent array of editing tools. You get the ability to trim away unwanted bits of audio, adjust clip volume, and arrange sound files on an unlimited number of editing tracks. You can also add in other sound files like theme music, sound effects, and any other post-production elements your show calls for.
Exporting Audio Files From Audacity
Once you've crafted your final podcast episode, you have the option to export it as a WAV, AIFF, AU, FLAC, or OGG sound file. These options are fine, but it doesn't natively export the most popular sound file—MP3.
What Audacity Is Missing
Unfortunately, you can't record VoIP calls with Audacity. So, if you have a remote co-host or guest, you'll have to record that portion in another program and edit in Audacity later. There is a workaround if you have two computers you can dedicate to your podcast. It involves connecting the computer running the Skype call as an audio input to the computer running Audacity. It's initially somewhat awkward to set up and requires a bit of extra gear.
What Users Think About Audacity
Audacity is a well-established brand among audio professionals and amateurs alike. So, it's no surprise that Audacity user reviews are overwhelmingly high. Most reviews praise its breadth of tools, open source nature, and free price tag. Many users lamented that it's a difficult system to learn, but was usually tempered by its usefulness once mastered.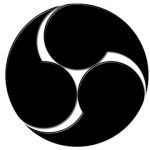 Open Broadcaster Software (OBS) is a free, open source program that enables you to easily livestream your podcast recording sessions. This is a great option for podcasters who want to produce a video version of their show and want to interact with their audience in real-time.
OBS Pricing
OBS is completely free to download, install, and use. The OBS Project is a crowdfunded enterprise, so all OBS tools are accessible to anyone. There are no paid add-ons or premium tools.
OBS Features
For beginners, OBS' livestreaming tools will take a while to learn to use proficiently. However, after a few times through the process, you'll be able to build a video podcast with every video and audio element you want to bring into the show.
OBS Livestreaming
OBS' main function is to livestream video to services such as YouTube, Twitch, Facebook, and Periscope. Livestream is a great way for podcasts to find, grow, and engage an audience. It's also a proven way to monetize a podcast via services like YouTube's Super Chat and Twitch's donation system.
Use OBS to Incorporate Multiple Screens & Visuals
A good podcast livestream has a lot of visual and audio elements. It takes planning to visually show everything to your audience while you're talking about it. OBS allows you to create multiple "scenes" for your show, which help you move through your subject matter as efficiently as possible.
For example, you can make a scene that's just the host's webcam taking up the entire screen. Then, you can craft a scene that shows an internet article the host is commenting on and a scene with another application their computer is running, such as a PowerPoint presentation. You can create as many of these scenes as you need and quickly switch back and forth between them as your podcast livestream progresses.
OBS Integrations
One of the best things about OBS is that because it is open source, you can easily incorporate external devices and digital sources into your streaming. The program easily recognizes any audio-video device connected to your computer, including webcams, microphones, soundboards, and physical audio mixers. You can also bring in digital sources from your computer. This allows you to show webpages, play videos, add sound clips, and even show presentations made with programs like PowerPoint.
What OBS Is Missing
If you want to edit or polish your podcast recording, you'll need to use a third-party application like Audition. OBS is a great tool for recording a podcast and livestreaming, and you can also export podcast files from the program. However, there are no tools to edit or polish the audio or video files.
What Users Think About OBS
Podcasters who livestream think very highly of OBS. Online reviews of the software praise it as the best livestreaming software option available. Some users point out that it's somewhat difficult to learn and official support is lacking, but they also say that it's an invaluable tool for streaming any content you want on multiple video platforms.
Trello: Best Project Manager for Podcasts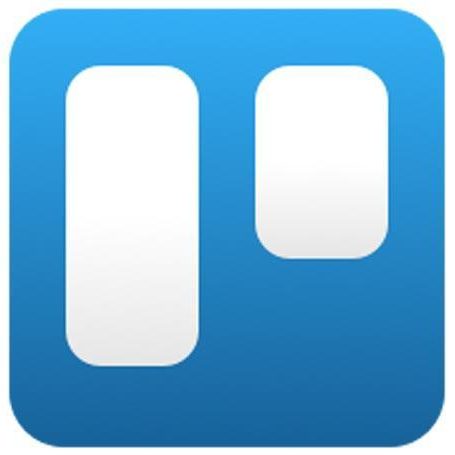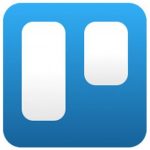 Trello is a Kanban-style project management tool that makes it easy for you to manage the status of every task for your podcast. A solo podcaster might only need the free plan, but teams may want to choose a paid plan. The cost ranges from $5 to $20.83 per user, per month.
Trello Pricing
The free version of Trello works well for small podcasts with one or two people, but you're limited to the size of file attachments (10MB per file) and the number of team boards (10), and you won't get priority support.
A business plan starts at $9.99 per user, per month and it extends features, such as upping your file size limit (250MB per file), unlimited team boards, and priority support. You'll also get unlimited Power-Ups, which are essentially third-party integrations.
Trello Pricing Plans
| | Individual | Business | Enterprise |
| --- | --- | --- | --- |
| Monthly Price per User | $0 | $12.50 | Starts at $20.83 |
| Monthly Price per User (Annual Billing) | $0 | $9.99 | Starts at $20.83 |
Trello Features
Trello can be used to organize pretty much everything in your life. There are templates for keeping track of projects ranging from business, design, and education to marketing, engineering, and even personal planning. Unfortunately, there's no template specially made for podcasting, but it is very easy to design and create your own system.
Trello organizes work by breaking everything down into three major buckets: Teams, Boards, and Cards. Teams are the people in your group who can view and edit your boards and cards. Boards are your workspaces on which you can create different lists. For example, you may have one Board for planning episodes and another for your marketing schedule. Cards are the individual tasks or items on a Board.
Trello Boards & Cards
Trello is essentially a giant bulletin board system that lets you move digital cards across several lists on the board. Trello's boards are extremely flexible and anyone who uses it for more than a couple of minutes can use it to create a custom workflow that's unique to them.
For example, a podcaster could make a board of their upcoming recording schedule. As the podcaster researches topics, segments, and guests, they can create cards specific to each element of the show. These cards are highly customizable and allow the podcaster to include web links to research, file attachments, checklists, and detailed notes. Each card can then be moved between episodes based on where it fits in the recording schedule.
Trello Teams
If you plan to have multiple people work on your podcast, getting them onto Trello can increase your workflow dramatically. Rather than relying on emails, meeting notes, and text messages, you can see the status of every task and element of your podcast in real-time.
What Trello Is Missing
One thing Trello is missing that would greatly increase its utility is time tracking. Knowing how much time you're putting into specific tasks would be an excellent way to know which parts of your process are time sinks and where time management can be improved.
What Users Think About Trello
Overall, Trello user reviews are extremely high. Users praised how Trello helps team members communicate quickly and efficiently, managing every aspect of a project and task and how it keeps things well-organized.
Bottom Line
Podcasters are likely to use a combination of tools to produce each podcast. Whether you use an all-in-one podcast publishing solution—or you mix and match—comes down to personal preference. What's most important to keep in mind, though, is the best podcast software is affordable, easy to use, and works well with other programs.
The best overall podcasting software is Adobe Audition because it sets the standard for audio editing programs. It is also relatively affordable and comes as part of a suite with other video and image editing tools that are useful for creating other elements of the podcast and brand.