Pay-per-click (PPC) advertising companies help businesses grow by managing their paid search and social advertising accounts effectively from Google Ads to Facebook ads. We scrutinized a number of top PPC management firms to discover the six best companies for small businesses in terms of price, features, services and performance.
Top 6 PPC Advertising Companies & Consultants 2018
| Adword/Google Ads Management Companies & Consultants | Best For |
| --- | --- |
| | (Best Overall) Small businesses that want comprehensive PPC management at a competitive price |
| | Businesses that want an advertising service with automated systems and no PPC management fees |
| | Those who want customized strategic PPC management from top-level decision makers |
| | Small businesses that want a competitively priced hybrid of search and social PPC campaigns |
| | Those who manage PPC accounts in-house looking for third-party consultation services |
| | Businesses that want a platform to hire a PPC pro for one-off, inexpensive tasks |
How We Evaluated PPC Advertising Companies
PPC management firms professionally build, manage and optimize paid search advertising channels on behalf of their clients. These firms can also help create ads, offer tools to measure results and provide clients with insights on ad performance which can be applied to future ads. To determine the best, we compared PPC management firms based on services offered, history of performance, fees and contract terms and conditions.
The best PPC advertising companies were evaluated by the following criteria:
Fees, contacts & terms: We looked for agencies with ease of entry (and exit) with low required minimum ad spends for PPC campaigns of up to $1,000 whereas many are $3,000 or more, low to no setup fees, affordable management fees and no long-term contracts
Performance, account management & optimizations: The agencies on our list have proven performance with high client retention ratios — many at more than 90 percent — and consistent strategic optimizations
Reporting: Our top picks go beyond generic monthly reports with custom reports to suit your business with differing delivery frequencies, presented in a marketing language you understand
Customer service: We looked for agencies that provide you with a dedicated account manager, so you have a primary point of contact if you have questions or concerns about your ads
After considering all of the criteria above, the best overall PPC management firm for search engine marketing is Adzooma. It's the top PPC management firm because it combines advanced software with personal, hands-on service. With low required ad spends and affordable management fees, it's a great all-around PPC agency.
Best Overall PPC Advertising Company: Adzooma


Adzooma is a leading pay per click management firm that utilizes both sophisticated software and the human touch. Adzooma is unique in that it combines SaaS software and personalized service at a competitive price. At just 30 percent of ad spend per month, compared to competitors that charge 50 percent to 100 percent, Adzooma is the best option for businesses that want to take advantage of innovative technology without sacrificing hands-on management.
Adzooma Pricing
Adzooma has very competitive pricing with a smaller than industry average minimum ad spend of just $100, a $0 setup fee and no contracts. Its management fee is 30 percent of ad spend, which is low for firms that include both the use of its software-as-a-service (SaaS) software and access to a live account manager.
A quick look at Adzooma costs:
Minimum ad spent: $100
Setup fee: $0
Management fee: 30 percent of monthly budget
Contract: None; month-to-month
Adzooma Features
Adzooma offers leading PPC management services given its use of both SaaS software and in-house account managers to manage client accounts. The software is scanning accounts seeking opportunities to optimize settings while the live account manager oversees the account management. Adzooma also features live reporting, free setup and no contracts, making it one of the easiest and most affordable management services to get started with.
Minimum Ad Spend
Adzooma's minimum ad spend of $100 is comparable to the minimum cost to advertise on Google or other PPC platforms you'd be required to spend if you were to advertise on each platform yourself. Compared to other PPC management firms, Adzooma's required minimum ad spend is extremely low. For perspective, many PPC advertising companies require clients to spend at least $3,000 to 5,000 with some at more than $10,000.
Contracts & Terms
Adzooma is one of the very few PPC management firms that does not require any sort of contract. All clients are on a month-to-month basis from the start. No contracts not only means freedom for clients, but it also ensures that agencies have to earn their client's business continuously. Adzooma is one of only two on our list with no contracts. Discosloth is the other; however, Discosloth has a required minimum ad spend of $1,000.
Performance, Account Management & Optimizations
Adzooma is the only PPC agency on our list that combines its own software and in-house talent to manage accounts. The combination of software and service means constant account monitoring and strategic optimizations.
Reporting
A unique feature of Adzooma is its live reporting. Clients have access to account overviews and performance information through its client portal, giving it the ability to see everything from reports and analytics data to lead details. Live reporting is not a standard feature with PPC management services. Discosloth is the only other company on our list utilizing a client portal.
Customer Service
You can expect great customer service from Adzooma. Emails are replied to within 24 hours, representatives are available on live chat, and they're always happy to jump on a call. It is important to note that it is located in the United Kingdom; however, they are happy to call you to avoid costly international phone charges.
What Adzooma Is Missing
Adzooma is located in the U.K. and doesn't have a United States-based number, but it is happy to save you international rates by calling you and are open 24 hours a day, 7 days a week. However, if you would prefer to deal with a domestic agency company, you may want to consider Hibu.
What Users Think About Adzooma
Users particularly like that Adzooma is an affordable way to receive professional PPC management. They also enjoy the time it affords small businesses by not having to manage PPC in-house. Users also note that Adzooma's customer service is refreshing and very helpful. Read reviews or leave your own review by visiting our Adzooma Review Page.
Where to Find Adzooma
You can contact Adzooma online through its live chat feature should you have more questions or by submitting its simple four-step form to get started. Once you submit the short form through its website, you will be contacted by one of its online advertising experts who will be able to explain what its PPC management services can do for your business.
Best for Automated PPC Advertising with No Management Fees: Hibu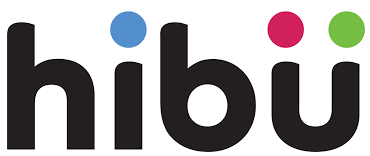 Hibu offers professional paid search management at an affordable price. Hibu has a $400 minimum monthly advertising budget with no management fees, due in part to its automated systems designed for Google and Facebook. Hibu is the best for businesses who are on a tight budget because, without management fees, their entire budget goes to ad spend.
Hibu Pricing
Hibu has a low minimum advertising spend of $400. There are also no on-going management fees or no setup fee. Having no management fee is unheard of in the industry, but Hibu is able to do this given its proprietary automated systems, and the paid marketing affiliate relationship it has built directly with Google.
A quick look at Hibu costs:
Minimum ad spent: $400
Setup fee: $0
Contract: 6 months, then month-to-month
Hibu Features
Hibu's starring feature is its price. Having a low minimum ad spend of just $400, including management fees and no setup fee means starting out is extremely affordable for those that are interested in trying PPC but are still deciding if it's the right way for them to spend their advertising budget. Specific Hibu features include affordable pricing, guaranteed traffic and ease of entry.
Minimum Ad Spend
Hibu's minimum ad spend is $400 — the second to highest on our list coming in before Discosloth with its $1,000 minimum. A minimum ad spend of $400 is still considered very low — especially when there are no additional management fees to add. Hibu's low minimum gives businesses the ability to start small and test performance without investing much.
Contracts & Terms
Hibu has an initial six-month contract. After the first six months, clients are on a month-to-month basis. It is common that PPC agencies that do not charge a setup fee require a contract. For perspective, traditionally agencies require 12-month contracts. Compared to the other agencies that made our list, Hibu has the second longest and has the only strict contract.
Performance, Account Management & Optimizations
Since Hibu account managers have a low client to account manager ratio, your account manager will have the time and attention necessary to monitor and optimize your account on a consistent basis, attributing to healthy account performance. Hibu keeps clients up-to-date with weekly reporting and bimonthly calls for those with dedicated account managers.
Reporting
Hibu sends out performance reports weekly via email, so clients are always in the loop as to how their accounts are doing. Also, clients with dedicated account managers — those with $800 or more monthly spend — also get biweekly calls. Hibu is the only agency on our list that sends clients weekly reports. However, Adzooma and Discosloth have client portals where clients can see their account's performance in real time.
Customer Service
Hibu is a larger-sized marketing agency with the communication levels you would expect from small, more personal agencies. For example, when you call you will actually get to talk to a live person. Its higher than average reporting frequency means you're never left in the dark about what's going on in your account, so for those that want to monitor their accounts actively without analyzing it themselves, Hibu's reporting is great.
What Hibu Is Missing
Hibu's shortcoming is its six-month contract. Every new account should be given at least three months to come up to speed, so while a contract with $0 setup fee is to be expected, a shorter contract or the option to opt-out like Smart Sites would be ideal.
What Users Think About Hibu
Users particularly like that Hibu provides a low-cost and professional pay per click management company. Users also note that they like how Hibu keeps them up-to-date on technology updates. You can find more information on our Hibu review page.
Where to Find Hibu
You can get in contact with Hibu online through its contact form or live chat feature on its website. Hibu will show you how quick and easy it is to start PPC advertising. Get in touch with Hibu to start reaching your advertising goals.
Best PPC Management Firm for Strategic Management: Discosloth

Discosloth isn't just a fun name — it's a great PPC agency that gives clients a high degree of personal attention from top-level decision makers. Discosloth is different because it doesn't use junior-level staff and rely on account managers with years of industry experience who can give personalized advice. If you're the type of business that prefers skipping the middleman and working directly with flexible, top-level decision-makers, Discosloth is for you.
Discosloth Pricing
Discosloth's pricing is on a tiered basis, starting at a $350 monthly management fee for ad spends between $1,000 and $5,000. Discosloth's pricing is competitive for the industry where many PPC management firms have management fees starting at $500 to $1,000.
A quick look at Discosloth costs:
$1,000 to $5,000 ad spend: $350 management fee
$5,000 to $10,000 ad spend: $750 management fee
$10,000 to $15,000 ad spend: $1,350 management fee
$15,000-plus ad spend: Custom management fee
Discosloth Features
Discosloth is one of the very few PPC management services where you work with top-level decision makers, including Discosloth's co-founders. For clients, this means you will have the top dogs working on your side, attributing to superior service and expertise. Other Discosloth features include customized solutions and live reporting. Discosloth is the smallest agency on our list, giving it added flexibility and a more personal feel.
Minimum Ad Spend
Discosloth's minimum ad spend is $1,000. It might be higher than others on our best PPC advertising list, but it's considered low by industry standards where most PPC agencies have minimums around $5,000. For those new to PPC advertising, $1,000 would generally be considered a good starting point to test performance and return on investment.
Contracts & Terms
Discosloth does not require contracts and works on a month-to-month basis. Discosloth and Adzooma are the only two on our list with no contracts. The average PPC management firm requires six- to 12-month contracts. Being on a month-to-month basis requires that it works hard and yields good account performance continuously in order to retain clients.
Performance, Account Management & Optimizations
Discosloth's high-level of personal attention from top decision-makers and month-to-month structure leaves zero room for complacency as it has to work to ensure accounts perform well in order to keep clients. Discosloth is the only agency on our list where clients have the opportunity to be assigned a company founder as an account manager.
Reporting
Discosloth is unique when it comes to reporting as it provides detailed monthly reports, but it also has a custom dashboard that clients can access at any time to see their account's current performance. Discosloth and Adzooma are the only two on our list that has live account performance available to clients. However, with Discosloth, clients still get the detailed monthly report from their account manager as well.
Customer Service
Discosloth landed on our list for its great customer service. It is small enough to provide great service to clients and prospective clients alike, with calls answered by managers, not receptionists or automated machines, and account performance transparency with its 24/7 custom dashboard.
What Discosloth Is Missing
Discosloth's setup fee and $1,000 minimum monthly spend makes it less competitive for new-to-PPC businesses as it drives up initial investment. Businesses looking for a PPC advertising agency with a low cost of entry and those that do not require top-level account management should consider other options like Adzooma or Hibu.
What Users Think About Discosloth
Users particularly like the level of expertise and communication they get with Discosloth. Users note that Discosloth exceeds their expectations in terms of its strategy and creating solutions that exceed estimated performance.
Where to Find Discosloth
You can contact Discosloth through its website or a contact form as found on its contact page. Start the conversion with Discosloth to start seeing its incredible customer service and industry expertise for yourself.
Best PPC Advertising Firm for Search & Social: Smart Sites


Smart Sites is a top-rated PPC advertising firm that, unlike most, doesn't charge an additional fee to manage search and social, allowing you to use Google Ads and Facebook advertising simultaneously for the same price. This is the best option for businesses looking to pursue both search and social PPC channels at an affordable rate.
Smart Sites Pricing
Smart Sites has a PPC management fee of $500 or 15 percent — whichever is greater — making it the most expensive for those with ad spends less than $1,500 and the most affordable for those with ad spend over $3,500. What is unique is that its fee includes both search and social PPC management.
A quick look at Smart Sites costs:
Minimum ad spent: No minimum
Setup fee: $0
Management fee: $500 or 15 percent of monthly ad spend, whichever is greater
Contract: 12 months, but with a 30-day opt-out option
Smart Sites Features
Smart Sites is unique in that it is one of the few PPC agencies that do not charge additional management fees for managing social PPC on top of search PPC, which can save clients who use both a lot of money. Smart Sites provides great value to clients with budgets of more than $3,500 as it gets proven top-tier management with personal service and the option to try social PPC at no additional cost.
Businesses often use both search and social advertising concurrently, although, many find that one platform may work better for their business and target audience than another. Businesses looking to advertise solely on social can find our Facebook-specific recommendations in our article the 6 Best Facebook Ad Management Services.
Minimum Ad Spend
Smart Sites does not have a required minimum ad spend. With management fees of $500 or 15 percent of ad spend, a business' ad spend should minimally be around $2,000 to make fiscal sense. Smart Sites is the most expensive agency on our list for businesses with ad spend of less than $1,500. It is also the most affordable for businesses with an ad spend of more than $3,500.
Contracts & Terms
Smart Sites requires a 12-month contract with a 30-day opt-out option for PPC management services. Its 30-day opt-out option means that clients can cancel their contract before the 12-month mark when it gives 30 days notice. This is the longest contract on our list, adding six months to Hibu's six-month contract.
Performance, Account Management & Optimizations
Smart Sites is a big PPC advertising company that gets big results. On top of having confidence in its performance, each client is assigned to a dedicated account manager — however, not a senior manager like with Discosloth — who is available for unlimited client calls. This is unique for the industry, which usually includes one call per month and can be very valuable to clients who like to be highly involved.
Reporting
Smart Sites provides monthly reports as well as unlimited consultations. The combination of detailed monthly reports and unlimited consultations gives clients the opportunity to stay in the loop with as much information as they would like. Those with an interest in being highly involved in their PPC management would be served well by Smart Sites' reporting structure.
Customer Service
Smart Sites doesn't skimp on customer service. Its unlimited consultations with clients mean it is always there to help, and it spends as much time with clients as they need. It should also be noted that despite being on the larger side, its phones are still answered by friendly people. This may seem like a minor detail until you need something. Out of all the agencies we researched, nearly half of the calls placed went to a recording or voicemail.
What Smart Sites Is Missing
Smart Sites' 12-month contract makes it less flexible than our other top PPC management agencies — despite its 30-day opt-out option. If you are looking for no contract, then good alternatives would be Adzooma and Discosloth.
What Users Think About Smart Sites
Users particularly like Smart Sites for its professional approach to creative digital advertising. Users also note that they appreciate the degree of time and helpfulness the get from its account managers.
Where to Find Smart Sites
You can contact Smart Sites by submitting a brief contact form or by live chat on its website. Smart Sites has a history of increasing PPC return on investment, and it will be in touch to help you reach your goals through search and social PPC advertising.
Best PPC Advertising Company with Consulting Services: adMind

adMind is a top-tier PPC management company offering PPC consulting services, offering an affordable and effective way to manage accounts in-house with outside help. Unlike ongoing PPC management, consultations provide businesses with expert help when they want it, rather than a longer-term agency relationship. Businesses wishing to retain in-house management but want to the help of experienced consultants should choose adMind.
adMind Pricing
adMind offers both full PPC management services starting at $900 as well as PPC consulting starting at $300 for businesses managing their PPC accounts in-house. Because it's on a consultation-basis there's no setup fee, monthly management fees or contracts. adMind offers businesses their first consultation free, and it currently offers the second consultation for $300.
A quick look at adMind coaching packages:
4 x 60-minute sessions: $2,000/$500 per session
8 x 60-minute sessions: $3,800/$475 per session
12 x 60-minute sessions: $5,400/$450 per session
16 x 60-minute sessions: $6,800/$425 per session
20 x 60-minute sessions: $8,000/$400 per session
adMind Features
adMind is the only PPC management firm on our list that offers expert-level consultation services. This gives businesses the opportunity to manage their PPC accounts in-house while still having professional account assistance. Specific adMind features include great service, expert assistance while maintaining full control of account management and cost-effective consultation fees, including your first consultation for free.
PPC Consulting Services
adMind does not have a required minimum ad spend, however, in order to utilize its consulting services you would need an existing account. Also, where its consultation fees are at least $300, depending on the package bought, companies would want to be spending at least $1,500 per month for its consulting services to be cost-effective.
Contracts & Terms
When clients work with adMind on a consultation basis, there are no contracts. Clients are free to have as many or as few consultations as they would like. However, its price per consultation varies greatly depending on how many consultations you prepackage like there's a steep discount for buying in bulk.
Performance, Account Management & Optimizations
adMind's accolades speak for themselves — it takes a lot to land in Google's top 2 percent — and what that means for those interested in PPC consulting is that even without full PPC management services and the price tag that comes along with it, you will be given the expertise to apply to your PPC accounts. Like Discosloth, everyone at adMind is a PPC expert — you won't find any junior-level employees; however, unlike Discosloth, adMind offers PPC consulting services.
Reporting
For full PPC management services, adMind gives clients the freedom to decide how often they want reports, as well as at least one monthly call. Consultations are a bit different, where there is no perpetual reporting; however, consultations will provide you with detailed data on account performance, serving like a report.
Customer Service
adMind has great customer service — it's professional, helpful and not at all salesy. What is cool about it is that its main business line directs to its founder, guaranteeing that clients' needs are always heard and met. adMind and Discosloth are the two on our list who take this innovative top-down approach to customer service, something that is unheard of in an industry of automation.
What adMind Is Missing
adMind's high management fee starting at $900 makes its full management service less cost-effective to businesses with ad spends around $2,700 or less as the management fee would then be above 30 percent of ad spend. Businesses with ad spends of less than $2,700 should consider an alternative like Adzooma or Hibu or consider alternative PPC advertising options like Bing Ads.
What Users Think About adMind
Users particularly like that those adMind account managers are experts in its field. It is rated in the top 2 percent of Google Partners, which requires it has a minimum client retention rate of 90 percent. They also note that beyond adMind representatives' degree of expertise, they are also genuinely good to work within that they are friendly, helpful and have a genuine passion for what they do.
Where to Find adMind
You can get in touch with adMind by finding its contact information on its website. The adMind site actually gives you the direct contact information of its co-founder. If you have existing PPC accounts, request your free consultation from its website to give you a feel for its services and if it is right for your business at no cost.
Best Platform to Outsource One-off PPC Tasks: Fiverr

Fiverr is an online marketplace for freelancer work at unbeatable prices. Fiverr's roster of freelancers lets you find the ideal contractor for your needs and budget easily. Fiverr is the best for those who don't want ongoing management and, instead want project-based or one-off freelancers to build accounts and/or optimize existing accounts at low prices.
Fiverr Pricing
Fiverr pricing starts at just $5 but varies by freelancer and services offered. There are no contracts with Fiverr, nor will you find required minimum ad spends. The cost of a new Google Ads account setup will cost around $95 to 250 with a highly rated seller. PPC optimizations services range from around $25 to $250.
A quick look at Fiverr costs:
Minimum ad spend: None
Setup fee: Varies, but averages around $95 to 250 for top-rated sellers
Optimization fee: Varies, but averages around $25 to 250 for top-rated sellers)
Contract: No contracts
Fiverr Features
Fiverr buyers have (nearly) endless options to choose from between services, service packages and add-ons and delivery options. Buyers can find exactly what they are looking easily for at a price that they can afford, and seller's performance is transparent with public ratings and stats on project turnaround times, average response times, seller's location and languages spoken.
Minimum Ad Spend
There is no minimum ad spend on Fiverr. Sellers work on a flat fee (as determined by the seller) for specific services relative to the amount of work required opposed to the amount you spend on PPC advertising. What can be a factor, though, is account complexity, meaning you will see gigs increase in price as the complexity of the work increases.
Contracts & Terms
Fiverr does not work with contracts. When a seller is hired on Fiverr, he or she is agreeing to complete the services outlined within the gig purchased. Buyers are free to choose to work with Fiverr sellers on an ongoing basis by continuing to purchase gigs. It is possible to hire freelancers on Fiverr for long-term PPC advertising services; however, they would be on a month-to-month basis.
Performance, Account Management & Optimizations
Each seller on Fiverr lists its services (or "gigs"). This is where you will find detailed information on what you will receive at certain prices from each seller. Find the best seller by searching Fiverr for the service you are looking for like Google AdWords optimizations, then compare service inclusions, pricing, turnaround time and ratings.
Reporting
Fiverr is different from the others on our list as reporting will vary by each individual Fiverr seller. Most likely you will receive a standard, end of month report providing an overview of account performance compared to the previous period. As a general rule of thumb, PPC is a marathon, not a race, so in order to see real results, it will likely take around 90 days and not just one month.
Customer Service
Fiverr is unique in terms of its customer service compared to the others on our list because when you hire using Fiverr, you are working with both an individual seller and Fiverr. This structure does mean you have two points of contact for customer service. Sellers are responsible for providing great customer service, but in the cases where they fail to do so, Fiverr steps in to support the buyer.
What Fiverr Is Missing
Fiverr is best for finding assistance for specific one-time tasks. Therefore, you may need to hire more than one freelancer or find other sources for tasks like SEO optimization, which is necessary to make the most out of your marketing campaign. To help you get started on this step, we have written an article on the best local SEO services.
What Users Think About Fiverr
Users particularly like Fiverr's easy to use interface that allows them to search for and filter sellers easily to find the one that is best for them. They also like the public seller reviews and rating system giving them confidence in the seller they choose. See what real users have to say about Fiverr on our Fiverr review page.
Where to Find Fiverr
Go to Fiverr to start finding sellers. From there, simply search "PPC management services" (or similar) in the search bar and quickly get a list of matching search results. You'll see seller ratings, services and clear pricing giving you an easy way of finding the exact seller you're looking for. Discover the perfect seller for your PPC needs to start growing your business.
The Bottom Line
Businesses that use professional PPC advertising services see better results. Leaving PPC to the experts puts your advertising spend in hands that can yield more sales and help your business achieve its goals while leaving you to run your business. With a constantly growing number of PPC advertising firms to choose from, finding a good one is key. The one that best fits your business will depend on your unique goals, needs and budget.
Many businesses will find Adzooma to be a great fit to their needs. Its sophisticated use of technology and experience ensures performance at an affordable price, and no contract or setup fee makes it a no-risk option. Get the conversation started today to see what Adzooma can do for your business.