Presentation software allows you to build, share, and present slideshows quickly and easily. They are an important part of how we communicate ideas and attract new business in the workplace. We looked at 20 of the best presentation systems on the market and narrowed them down to the best six based on pricing and features.
Top 6 Presentation Software for Small Business Owners
| Presentation Software | Best for |
| --- | --- |
| | (Best overall) Teams that want powerful, free presentation software with real-time collaboration |
| | Companies that want to create visually striking, modern-looking presentations automatically |
| | Businesses that want to gather audience feedback from their presentations via polls |
| | Organizations that use Microsoft productivity tools and want a natively integrated solution |
| | Sales reps who want to create marketing content as well as presentations |
| | Businesses that want to make highly focused presentations |
How We Evaluated Presentation Software
Presentation apps should make it easy to create, edit, share, and present your content at in-person meetings over the web via a video conferencing service like Zoom. Systems should be affordable enough for small businesses to use and should be intuitive enough for even less technically savvy users. Additional features, like presenter tools and surveys, can also add value to presentation systems.
The criteria we used to evaluate presentation services include:
Cost: The overall price of the platform should be affordable for most businesses.
Ease of use: Presentation apps should be easy to use and understand.
Editing tools: The alternative should allow users to add custom text, visuals, or colors to their presentations.
Templates: Presentation software should offer ready-made templates for users who don't want to build presentations from scratch.
Audience interactivity: We looked for platforms that promote audience feedback or allowed presenters to address questions or offer polls during presentations.
Presenter tools: We compared notes, pointers, and narration options helping presentations be more effective.
Software integrations: It is helpful to be able to connect customer relationship (CRM) tool, spreadsheet, and other data from other systems to your slideshows.
Security: Presentation contents should be kept secure and private via password protection.
File type support: We looked at the kinds of files supported in presentation solutions.
Offline accessibility: Some presentation services allow you to create and edit content even when you are not connected to the internet.
Based on the criteria above, we find that Google Slides is the best choice for most small businesses looking for presentation software. It's free to use and has a robust slideshow builder to help you create powerful business presentations. It even lets your audience ask you questions and provides notes and a virtual laser pointer for presenters.
Best Overall Presentation Software: Google Slides

Google Slides is a presentation service and part of the company's suite of productivity software, which also includes Docs, Sheets, and Forms. The system is easy to use with a robust set of tools to let you create effective presentations. Best of all, it's free with personal Google accounts or bundled with the paid G-Suite service starting at $6 per month. Therefore, it is our best overall pick for small business presentation software for most general users.
Google Slides Pricing
Google Slides comes free with any personal Google account. It also comes bundled with the G-Suite platform for business email accounts, which costs $6 to $12/user, per month. Many other systems in this space also offer a free version.
Pricing plans include:
Personal Google Accounts: Free with 15GB of storage
G-Suite Basic: $6/user, per month with 30GB of storage
G-Suite Business: $12/user, per month with unlimited storage, activity reporting, and retention policies
An additional 100GB of storage is available for $1.99 per month.
Google Slides Features
Google Slides provides tools to create and present slideshows, with plenty of templates to choose from. You can even import .PPT files, so you can even work on PowerPoint slideshows if you'd like. It also allows for real-time collaboration, making it great for teams who are working on important presentations together.
Editing Tools
Google Slides' interface comes with a basic set of tools for creating slides, formatting text, and inserting animations into slides. Like most other leading systems, you can transform data from your Excel and Google Sheets spreadsheets into graphs and also insert an image and videos from just about any mainstream file type. The software's interface is very clean, and even novice users should have little trouble making sense of all of Google Slide's tools.
Templates
Google Slides is used by all types of customers, and as such, you can create your own slides from scratch or choose from 26 templates. You could use them for business use and edit them as you see fit. You can also use designs from third-party sites like Slides Carnival, which offer hundreds of free templates with striking designs. However, this is a smaller selection of templates than competing systems like PowerPoint or Canva, which has more than 50,000 templates.
Presenter Tools
Google Slides has apps for iOS and Android devices that allow you to use your phone as a remote to control presentations when your computer is connected to the TV or projector. You can't do this in PowerPoint or other competitors without getting a third-party app. It also offers functions like private notes, a pointer that lets you highlight items on-screen, and a Q&A tool that lets your audience go to a URL on their device and ask presenters questions.
Collaboration Features
Like all of Google's productivity apps, team members can be signed into the same Slides presentation, make edits, and comment on slides. You can set permissions for who can see, comment, or edit on your content. However, collaboration extends past the slide deck as teams can then work together on linked Google Sheets or other embedded documents. This is a great option for teams who are working together want to update presentation data in real time.
What Google Slides Is Missing
Google Slides is a powerful presentation service, especially when you consider the fact that it is free. However, it is missing some of the more advanced features found in paid systems. For example, it does not come with any sort of capability to generate presentations automatically. If you are short on time and want software that can build presentations for you when you type in content, then you might want to consider Slidebean instead.
What Users Think About Google Slides
Users are very impressed with how useful Google Slides is, especially for a free tool. Collaboration features are especially enjoyed by remote teams, and most customers find the platform incredibly easy to use. For more reviews, check out our Google Slides user reviews page.
"We're big fans of Google Slides. Much of our team is scattered across multiple locations in Scotland and the United States, and it's quite difficult and expensive to maintain a dedicated shared network across so many locations. Google Slides allows our team to share access to presentations and make edits collaboratively and in real time, so it's useful when it comes to working as a team."
—Stephen Hart, CEO, Digital Impact.
Best PowerPoint Alternative for Automatic Presentations: Slidebean

Slidebean starts at $96 per year and creates and formats a presentation for you automatically once you've entered your text and images via artificial intelligence (AI) technology. The aesthetic quality of these slideshows is high and offer a truly professional look. It's our pick for businesses that want automated help for creating distinguished and visually arresting presentations.
Slidebean Pricing
You can start building presentations in Slidebean for free, but you'll need to pay to share your content with other people. Plans cost either $96 per year for the Starter edition or $228 per year for the Premium version. Slidebean is one of the more expensive options on the market.
Slidebean Tiered Features
| | Starter | Premium |
| --- | --- | --- |
| Pricing | $96 per year | $228 per year |
| Collaboration  | √ | √ |
| Presentation Sharing  | √ | √ |
| Privacy Settings | √ | √ |
| Online Presentation | √ | √ |
| Media Gallery Access | √ | √ |
| Export to PDF and HTML | | √ |
| Analytics  | | √ |
| Premium Content Templates | | √ |
| Custom Branding | | √ |
| Custom Color Palettes | | √ |
| External Font Support | | √ |
| Priority Support | | √ |
Starter
For $96 per year, the Starter edition gives you access to a basic core set of slide building tools. You can collaborate on projects with your teammates, present your content online, and access the company's library of basic, peer-generated templates. From there, you can add your text and images and have Slidebean apply it to the presentation layout for you. Google Slides and other systems don't have nearly as vast of a library of templates.
Like Canva's free version, this tier forces you to choose from the company's limited color palette, which could be frustrating for users with a creative streak that want to customize content fully. This makes the Starter plan best for teams that want to create professional-looking slideshows online, but don't need granular control over how the content is displayed.
Premium
The Premium version costs $228 per year and gives you analytics and the ability to add your own branding, fonts, and colors to presentations as well as access to the company's Premium Content Templates, which are curated by the company itself. It also offers priority support over other Slidebean customers.
Unfortunately, Slidebean Premium does not offer a service uptime agreement like Prezi's top-tier version, nor does it allow you to ask questions of your audience in real time. Still, this version has a lot to offer small businesses and is best suited for teams who want to gather audience insights in addition to having the content of their presentations generated for them.
What Slidebean Is Missing
Slidebean lacks much of the audience insight features found in other systems. For example, it does not have the ability to poll users during slideshows, nor does it have the capability to track and report viewer behavior. If you want to learn more about the people viewing your content, we suggest looking at Swipe instead.
What Users Think About Slidebean
Users appreciate the ability to enter text and images and have a presentation automatically built around them. They also praise the aesthetics of the presentations, which look very professional and modern. However, there are some complaints about glitches that occur when making slideshows.
Best PowerPoint Alternative for Audience Insights: Swipe

Swipe is a slideshow platform with a focus on audience feedback. The service offers a free plan as well as paid plans starting at $15 per month. It comes with slideshow editing tools, and it also lets you administer social polls during your presentation and track engagement behavior, giving you an idea of when, where, and how the presentation was viewed and how long your audience views each slide. Swipe is good for teams that want to gather audience data and read insights.
Swipe Pricing
Swipe's free version only allows you to make up to five presentations with unlimited users. Paid plans range from $15 per month for unlimited users on the Pro plan to $36 per month on the Business Plan. This makes it one of the more moderately priced systems on the market.
Swipe Tiered Features
| | Free | Pro  | Team | Business |
| --- | --- | --- | --- | --- |
| Pricing | Free | $15/month* | $18/month* | $36/month* |
| Presentation Limit | 5  | Unlimited | Unlimited | Unlimited |
| Collaborators Supported | Unlimited | Unlimited | Unlimited | Unlimited |
| Private Presentations | √ | √ | √ | √ |
| Export to PDF | √ | √ | √ | √ |
| Analytics | | √ | √ | √ |
| Password Protection | | √ | √ | √ |
| Link Tracking | | √ | √ | √ |
| Secret Links | | √ | √ | √ |
| Priority Support | | | √ | √ |
| Visitor Insights | | | | √ |
| CRM Integration | | | | √ |
| Dedicated Account Manager | | | | √ |
| Design Consultancy | | | | √ |
| Online Training | | | | √ |
* Priced annually
Free
The free version of Swipe gives you access to all of the system's building tools but limits you to five presentations. It also lacks analytic tools or the ability to password protection. However, you can put audience feedback modules into presentations with interactive polls. Users respond by clicking on responses in both live and recorded versions of your presentation.
Swipe is the only presentation service we looked at that offers such robust polling functionality. With that said, this is missing a lot of the features found in more expensive versions of the service, like reporting and visitor insights. Still, this edition of the platform is good for companies that want to try out Swipe for themselves and upgrade to a paid plan later.
Pro
For $15 a month, the Pro version of Swipe offers unlimited presentations, analytics, and privacy measures for your presentations. PowerPoint, Slidebean, and other systems offer analytics as well but do not offer live polling in any capacity like Swipe does.
This version of the software is powerful but is substantially more expensive, considering that complete systems like Google Slides are free to use. It also lacks the choice of templates found on other solutions. Therefore, this platform is best for businesses that want a presentation tool designed for ongoing audience interaction.
Team
The Team edition is $3 more per month, putting the cost at $18 per month. However, the only meaningful difference between this tier and the Pro plan is that it adds priority support. This means that if you contact the company for help, you will be put in contact with a representative before customers that subscribe to lesser tiers or service.
It's hard to recommend this tier of service for most business users. The software is pretty easy to use on its own, and you can save yourself $3 every month if you are OK with waiting a little bit longer for customer service. This is only suitable for those who imagine themselves needing a lot of hands-on assistance.
Business
For $36 per month, this top-shelf tier of the software adds Visitor insights, which gives you information on how long users viewed your presentations as well as what time they looked at your slides. This information can be used to let your team know what clients and associates find most interesting about your presentations. Swipe Business also offers CRM integration that connects audience data with platforms like Zoho and Salesforce.
This is one of the most expensive tools we looked at. It may very well be unaffordable to some smaller teams, especially if adequate free alternatives like Google Slides exist. Despite that, it could be an ideal fit for companies that want to gather rich insights from their presentations and export that information to their CRM automatically.
What Swipe Is Missing
Swipe excels at offering interactive audience social polls. However, the service is not part of a greater family of productivity software and, as a result, does not integrate natively with any word processor or spreadsheet system. If you want a time-tested solution that lets you insert content easily from other kinds of documents, we recommend looking at Microsoft's PowerPoint system.
What Users Think About Swipe
Users generally like Swipe and its various features. They like gathering insights about their content, and they find the service to be intuitive enough for tech novices to use. With that in mind, there are some complaints about the high cost of the service. For more opinions, check out our Swipe user reviews page.
Best Presentation Software for Microsoft Office Users: PowerPoint

PowerPoint is one of the best-known presentation apps. The system, which starts at $5.83 per month or a one-time fee of $149.99, comes with a powerful core set of features. It can even be used offline, unlike many of the other solutions we looked at. Best of all, the service integrates natively with Word, Excel, and other products from Microsoft's family of productivity software. If you use Microsoft Office products already, this is the fit for you.
PowerPoint Pricing
PowerPoint comes bundled with several different versions of Microsoft Office. There is no meaningful difference in features; the right package for you will depend on your company's size and whether you want add-ons like Microsoft Teams and SharePoint.
Pricing options include:
Office Home & Student 2019: This version can be downloaded on one PC or Mac and includes Excel, Word, and PowerPoint for $149.99.
Office 365 Personal: A cloud-based version that can be used on multiple computers as well as tablets and smartphones. Comes with 1TB of cloud storage for $5.83 per month.
Office 365 Home: This version offers all the functionality of Office 365 Personal but adds 1TB of storage for six users for $8.33 per month.
Office 365 Business: This version is geared for business use and can be licensed to up to 300 users per account. It costs $8.25 per user, per month.
Office 365 Business Premium: This version adds a companywide intranet that you can set up and deploy as well as the Microsoft Teams software and Outlook Customer Manager, which is a CRM system of sorts. It costs $12.50 per user, per month, for up to 300 users.
PowerPoint Features
Versions of PowerPoint have been released and updated for more than 30 years. As a result, it has all of the features you'd need to build, share, and present your business slideshows. It comes with a robust set of editing tools, a wide range of templates, collaboration with other users, and enough options to show your presentations to associates. While many users have moved on from using PowerPoint, it remains a key part of business technology.
Editing Tools
PowerPoint looks very similar to Google Slides in terms of layout and toolset. The service makes it very easy to create slides, format text, and insert transitions between slides. A nice bonus here is that you can import your Excel data easily to make charts and other data visualizations right within the PowerPoint app. You can also create and edit slideshows while offline, which isn't possible using more modern, web-based competitors.
Templates
PowerPoint has more than 100 slideshow templates from which you can choose. They come in a variety of different styles and color palettes, so you are sure to find something that works for your unique needs. However, the service doesn't offer nearly as many templates as Canva, which has more than 50,000 templates to choose from. Still, the selection should be enough for most business users.
Presenter Tools
One disappointing thing about PowerPoint is that its presenter tools are so limited. For example, you cannot use your phone as a remote to control presentations like you can with Google Slides. You can view private notes on your screen like in other solutions, but it is unfortunate that you need a dedicated USB device to go through slides if you want to walk around and talk during your presentation. It also lacks polling and Q&A options.
Collaboration Features
PowerPoint gives you the ability to collaborate on slideshows in real time. If you want a teammate to work with you, all you need to do is click the "Share" tab on the toolbar, enter the user's email address, and they will be sent a link to your document. A nice bonus here is that the other person only needs a free Microsoft account to work on your file. They do not need their own copy of PowerPoint to do so.
What PowerPoint is Missing
PowerPoint is a solid presentation system. However, it is only that: a slideshow builder. If you want a solution that can help you build not just presentations, but also posters, business cards, and other content, then we recommend looking at Canva. That system is an effective one-stop shop for building all sorts of marketing collateral.
What Users Think About PowerPoint
Because it has been around for so long, millions of business users swear by using PowerPoint for all of their presentations. Many users like the system's features and are so used to using the software that building slideshows come second nature. However, many find it frustrating that the service is now bundled with other Office solutions. They feel like they are being forced into buying other software that they don't need.
Best Presentation Software for Sales & Marketing Content: Canva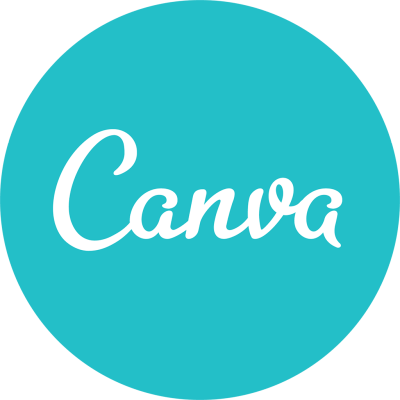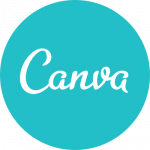 Canva is a design app that provides tools to build not just presentations, but also infographics, posters, or any other type of marketing collateral you'd want to create. The service offers a free version and paid plans from $12.95 per user, per month. It has all the basic presentation building options you need, and it's great for sales teams that want a unified app for building presentations as well as other marketing material.
Canva Pricing
The free version of Canva offers 1GB of online storage for your content. The Canva for Work tier costs $12.95/user, per month, which makes Canva one of the more moderately services that we looked at.
Canva Tiered Features
| | Canva | Canva for Work |
| --- | --- | --- |
| Pricing | Free | $12.95/user per month |
| Folders | 2 | Unlimited |
| Media Storage | 1 GB | Unlimited |
| Templates | 8,000 | 8,000 |
| Image Upload Support | √ | √ |
| $1 Stock Photos | | √ |
| Custom Resizing | | √ |
| Custom Font Support | | √ |
| Custom Color Palettes | | √ |
| Save Templates | | √ |
| Transparent Background | | √ |
| Export as GIF | | √ |
| Priority Support | | √ |
Free
Canva's entry-level, free version is limited. You only get 1GB of online storage space and two folders to work in. You still get access to all of Canva's 8,000 templates, which is much more than what other systems offer.
Unfortunately, 1GB of storage is pretty minimal when compared to the 15GB you get with Google Slides. This is a good extended free trial of the product, and it's also good for one-off projects that don't require custom resizing or access to stock photos. This is ideal for those who are comfortable providing their own images for presentations.
Canva for Work
Canva for Work provides a strong core set of features to make professional business collateral. It supports external fonts, custom resizing, and offers access to any stock photo in Canva's library for $1 each. There are images to match virtually any possible business use case with more being added each day. Most other solutions offer a very small library of images if they even offer it at all.
Sadly, the Canva for Work package lacks the audience feedback features of other systems such as Swipe. Collaboration tools are limited to internal teams who want to work together to create presentations or marketing materials. It is a great all-in-one platform for creating effective collateral. If you want an easy-to-use tool that allows you to customize your presentations heavily, then this version of Canva is worthwhile.
What Canva Is Missing
Canva is a good platform for designing all kinds of business documents. However, it is hard to make visually striking presentations with its conventional toolset. If you want to make presentations that truly stand out amongst your competitors, then you might want to look at Prezi, which offers you the ability to build virtual whiteboards that look like no other type of slideshow on the market today.
What Users Think About Canva
Our readers say that the range of templates makes it easy to make professional-looking designs without being a seasoned designer. There are complaints that searching through templates is tedious and that the wide range of available stock photos can be overwhelming for nontechnical users. For more information, check out our Canva user reviews page.
Best PowerPoint Alternative for Highly Focused Presentations: Prezi
Prezi, which offers a free version and starts at $7 per month, is a presentation service that takes an unconventional approach to the common presentation. Instead of featuring slides that go through in order from beginning to end, Prezi uses one very large canvas that the presenter can then navigate through by zooming in and zooming out on content. The system is ideal for companies who want visually striking, whiteboard-based, & highly-focused presentations.
Prezi Pricing
Prezi offers a free version, but storage is limited to 100MB, and your content is visible to all other Prezi users in their public Gallery. Paid versions range from $7 for the Enjoy version to the top-tier, $59-per-month Pro Plus plan. Pricing is in line with other services we compared.
Prezi Tiered Features
| | Public | Enjoy | Pro | Pro Plus |
| --- | --- | --- | --- | --- |
| Pricing | Free | $7/month | $19/month | $59/month |
| Presentations | Unlimited | Unlimited | Unlimited | Unlimited |
| Media Storage | 100MB | 4GB | Unlimited | Unlimited |
| Privacy Control | | √ | √ | √ |
| Mobile App | | √ | √ | √ |
| Premium Support | | √ | √ | √ |
| Image Editing Tools | | | √ | √ |
| Offline Access | | | √ | √ |
| Advanced Training | | | | √ |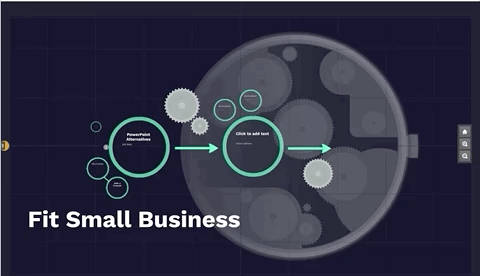 Public
The Public version of Prezi is free and allows you to create and share presentations like you would with any other system. You can write text, insert images as you see fit within the presentation, and present it in full-screen mode. However, unlike other presentation tools, the software is designed to allow you to skip or quickly navigate between content with ease rather than force you to scroll through a stack of unnecessary slides.
Unfortunately, Prezi's Public edition only offers 100MB of online storage. It also puts all of your content in a public gallery for all to see. It's not viable for most business use cases, but it could be worthwhile as a free option for putting together extremely basic presentations with nonsensitive information.
Enjoy
For $7 per month, the Enjoy package lets you keep your Prezi content private and access it via either an iOS or Android app. You also get priority support in case you need help from the company. This edition also comes at a lower price than similar offerings except for the free Google Slides.
This version does not let you crop or touch up images within the app, so you won't be able to fix any images after importing them. If you want to do this, you'll have to upgrade to the company's Pro plan or above. Still, Prezi Enjoy is good for small teams who want a core set of presentation building features they can use to create truly unique and audience tailored presentations as well as those who can edit images in another program.
Pro
Prezi Pro costs $19 per month and comes with unlimited storage and the ability to work on projects offline. This makes it similar to PowerPoint, which allows you to store as much media as your hard drive can handle. You also get access to image editing tools, so you can touch up and crop artwork within the app.
Unlike the Premium version of other systems, it does not come with analytics features or external font support. It also lacks access to a library of stock images like with Canva. However, if your team finds itself making presentations with a lot of graphics, then this is worth checking out.
Pro Plus
Pro Plus is designed for larger teams. For $59 per month, you get advanced, hands-on training from the company when you sign up. Prezi staff will personally walk your team members through the system's features. This is very rare in a solution of this kind.
Despite its feature set, Prezi Pro Plus is one of the most expensive packages we looked at, and it's still missing things like the ability to gather audience feedback. Still, it's a very strong offering. If you want to save yourself the trouble of teaching all of your employees how to use the software, you will find Prezi Pro Plus to be an ideal system.
What Prezi Is Missing
In the right hands, a Prezi presentation can look fantastic. However, it demands a certain level of design skill that more traditional services do not. In fact, most Prezi content made by non-designers looks cluttered and nonsensical. If you do not have an eye for visual design, you might want to look at Google Slides, PowerPoint, or any of the other systems on our list.
What Users Think About Prezi
Users who are sick of the limitations of more conventional systems love the novel approach to Prezi. Creative workers love being able to communicate ideas with the service's virtual whiteboard design. However, there are a number of complaints that collaborative work can suffer from frequent slowdowns and other issues. Check out our Prezi user reviews page for more information.
Bottom Line
Presentation software has been used for decades to help businesses, sell products, educate teammates, and communicate all sorts of ideas in a helpful, visualized medium. While PowerPoint used to be the default option, countless systems have popped up in recent years to provide users with new choices.
We recommend Google Slides for most business users. It is free to use, powerful, and intuitive. It even comes with real-time collaboration features and presenter tools not found in paid systems. Click the link below to get started.