The best project management software lets you get things done, organizes tasks and team members, stores everything in one easy-to-access application, and facilitates collaboration and creativity. We looked at the best project management tools across users and industries, such as professional services, startups, and marketing, and prices range from $0 up to $55 per user.
Top Project Management Tools
| Best Project Management Tools | Best for |
| --- | --- |
| | (Best overall) Professional services, IT, and manufacturing firms managing large-scale projects |
| | Startups or rapidly growing companies that need easy-to-learn software with powerful automations |
| | Service and B2B firms that bill clients for project milestones and deliverables |
| | Sales teams that want to track prospects as well as monitor project and client work |
| | Distributed and cross-functional marketing teams collaborating on projects and shared documents |
| | Regulated and process-oriented firms that want formal documentation of all project stages |
| | Project-management experts and enterprise organizations that use Microsoft 365 or MS Office |
Which Project Management Tool is Right for You?
How We Evaluated the Best Project Management Tools
With so many tools to choose from, there's room for personal preference. However, when determining the best project management tools overall, we looked for affordability, a smooth user experience, the ability to customize, flexibility, and breadth of features that businesses could use across industries
The primary project and task management features we considered were:
Price: We prioritized high-value project management software for various kinds of industries, with prices ranging from $0 to $55 monthly per user. Some have free plans.
Ease of use: We balanced ease of use with feature-rich software, providing options for all kinds of project managers, from beginners to advanced.
Customer reviews: We don't just consider the marketing copy―we study customer reactions from our readers and other review sites. Only top-rated software made our list.
Project methodologies: We included tools that can support multiple types of project management frameworks like Kanban, Lean, Agile, and Scrum.
Document controls: A key advantage of these systems is having all project information in one place. We compared file linking, storage, and editing features.
Reports: The best project management software includes visual data like Gantt or program evaluation review technique (PERT) charts, standard reports, customization options, and data exports.
Integrations: We looked for software that can interface with tools like Slack and Google Apps or where project data can be integrated using an application programming interface (API) like Zapier.
Roadmap: The best tools grow with the times. We look at each service's 2020 intentions.
Other: Some of these tools include helpful features like employee scheduling, time and attendance tracking, in-app image markups, or built-in customer billing options.
While each of the project management tools we reviewed offer advantages for certain kinds of businesses and industries, we found Asana the best project management tool overall. It's well-loved by users, has a great interface, and many features. Plus, in 2020, Asana has big plans for automation and tools to improve user efficiency.
Asana: Best Overall Project Management Tool


Asana is the best all-around project management tool. It works great for businesses with both simple and complex projects, from manufacturing to information technology (IT). Asana provides a full range of document handling, collaboration and task management features, privacy settings, templates, and more. Plus, it is easy to learn so you can spend your time getting things done instead of learning software and training your team how to use it.
Asana Pricing
Asana's pricing is average for the industry, especially when considering the vast range of project management tools it offers. Pricing starts at $0 for small teams collaborating with up to 15 users. Small business tiers cost from $10.99 to $24.99 per user, each month. For larger firms, it has an Enterprise Plan with custom pricing. Also, there are discounts for nonprofits.
Asana's Small Business Pricing Tiers
| Features | Basic | Premium | Business |
| --- | --- | --- | --- |
| Pricing | Free | $10.99/month, per user | $24.99/month, per user |
| Board, List & Calendar Views | ✔ | ✔ | ✔ |
| Collaboration | Up to 15 teammates | ✔ | ✔ |
| Task Dependencies | | ✔ | ✔ |
| Advanced Search/Reporting | | ✔ | ✔ |
| Custom Fields & Templates | | ✔ | ✔ |
| Forms | | | ✔ |
| Workload Review | | | ✔ |
Asana Features
While Asana offers a lot to appreciate—tasks, peer collaboration, and customization—we were especially impressed with the Workload Review feature and the document editing tools. Also notable is the breadth of prebuilt business software integrations that make it easy to sync data across apps you're already using.
Asana's Standout Feature: Workload
Overburdened employees are not only more stressed but also more apt to make mistakes or do sloppy work. With Asana's Business tier, you'll have access to its workload feature to ensure project tasks are well-distributed and teammates have a good work balance. It not only shows you all team member's obligations over time but also lets you drag and drop tasks to reassign them.
Project Management Tools
Asana offers all the standard tools: premade templates, customizable data fields, color coding, tags, file attachment, linking, and more. Teammates can comment, see their daily tasks, and view timelines. With Asana, you can comment on a document or image, a handy feature for creative teams. Plus, with Forms, clients or other departments can request projects right on the application. You can then view progress via a timeline, on a Kanban board, or as a list.
Mobile Apps
Asana's mobile app works on iOS and Android and includes the most useful functions, like seeing and adding tasks, creating projects, managing due dates, and commenting. The web version is also mobile-optimized for greater functionality while working off-site.
Charts & Reports
Timelines are Asana's Gantt chart, and you can create them in the app or from a comma-separated values (CSV) file. Asana gives you progress bars and line graphs that chart your progress, and you can share these and the timeline with stakeholders. The advanced search feature lets you save searches as reports, and you can create reports with integrations.
Asana Software Integrations
With more than 100 integrations, you can sync your project activities with Microsoft Office, Google, Adobe, Salesforce, Okta, and more. Connect with apps for chats like Slack, newsletter programs like MailChimp, and file sharing like Dropbox. If you need to bill clients, Asana integrates with reporting and time-tracking software as well.
Setup & Service
You set up Asana by starting with a ready-made template, or you can create your own format to save as a template. Then, customize it with data fields, tags, color coding, and more. Like all of the best project management software, you'll set deadlines and assignments. With Asana, it's easy to do. Asana offers keyboard shortcuts for the power user and an illustrated how-to guide for when you need assistance.
What's Next: Asana's Roadmap
Asana's CEO wants the software to allow users to focus fully on the creative process rather than administrative tasks. Therefore, the long-term goal includes smart automation and a more focused interface as some of the newer project management tools like monday.com have. For 2020, Asana is making the Forms function more powerful, adding currencies to include the Australian dollar (AUD) and Japanese yen (JPY), increasing workflow rules in the Premium and Business plans, and creating more advanced integrations in the Business Plan.
What Asana Is Missing
Mobile users have asked for notifications for pending deadlines. Tasks can only be assigned to a single person. Automations are limited, though this is something they are working on with workflow rules. Finally, billing and invoicing require third-party integrations.
What Users Think About Asana
Review sites show Asana earning an average of 4.7 out of 5 stars. Complaints are few and often involve feature requests. Overall, users reviewing Asana on our site and elsewhere praise the interface and breadth of features.
How to Sign Up for Asana
With its user-friendly interface, wide range of tools and integrations, and overall flexibility, Asana is the best choice for project management tools across industries and businesses of all sizes. For small businesses with 15 or fewer users, it's free. Per Asana's 2020 roadmap and strategic plans, it looks to be a software that will carry users into the future. Visit the website and sign up for your free account or start with a 30-day trial.
monday.com: Best Project Management Tools for Startups

If you are starting a business and need a super-easy, highly automated, and flexible project management tool, check out monday.com. Offering 20 data fields, customizable templates, and a spreadsheet-style task view, it's an excellent choice for new companies that need to put their energy into customer acquisition. monday.com is easy to set up and use across all teams, providing a myriad of customization options and workflows that can grow with your company.
monday.com Pricing
monday.com costs from $39 to $79 and up based on the features offered. monday.com's prices vary by groups of users (one to five, six to 10, and so on) Thus, it can be more expensive for very small groups (one to three users) but gets more cost-effective as you max out each pricing tier. It also charges one seat per four guest users—freelancers, contractors, and clients. monday.com offers discounts for nonprofits and educational institutions.
monday.com Pricing Tiers for 1 to 5 Users
| Features | Basic | Standard | Pro | Enterprise |
| --- | --- | --- | --- | --- |
| Pricing | $39/month | $49/month | $79/month | Varies |
| Unlimited Viewers & Boards | ✔ | ✔ | ✔ | ✔ |
| Customizable Automated Alerts | ✔ | ✔ | ✔ | ✔ |
| Forms Customization | | ✔ | ✔ | ✔ |
| Chart Views | | | ✔ | ✔ |
| File Storage | 5GB | 50GB | Unlimited | Unlimited |
| Activity Log | | Unlimited | Unlimited | Unlimited |
| Shareable Boards | | 4 guests billed as 1 user | Unlimited | Unlimited |
| Integrations | | 250 actions/month | 25,000 actions/month | 100,000 actions/month |
monday.com Features
monday.com's standout feature is its automation, but its breadth of project management tools makes it configurable for any industry. You can create workflows. You can download custom templates for everything from marketing to house construction, then tailor them to your needs. The communication tools and ease of use make it perfect to employ for entire teams or your entire company, not just project managers.
monday.com's Standout Feature: Automations
With automated workflows, you will free yourself from repetitive tasks inherent in any project. monday.com's customizable automation lets you program notifications you feel are important. Plus, you can program other task management actions like changing due dates to reflect a delay in a particular predecessor task.
monday.com's Project Management Tools
With monday.com, you can track the information important to your project—from due date to location—with customizable data fields. Adding documents or links to documents or web pages is easy and keeps all your information accessible within one app. The comment tools let you discuss a task or document or set up brainstorming. If you prefer, you can use boards and timelines common for Agile work management.
Mobile Apps
monday.com's mobile apps are available for iOS and Android but are not as flexible as the web-based system, or the apps Agile has. However, it is easy to work on tasks and make comments—so, the basic tools are there.
Charts & Reports
While you can't pull up premade reports using monday.com, you can create charts to show progress by task or person and then download them as CSV, Scalable Vector Graphics (SVG), or image files to create reports. monday.com does offer data visualization tools, including pie, bar, line, and Gantt charts.
monday.com Software Integrations
With many standard integrations, monday.com interfaces with file management software like Google and Dropbox, email like Gmail and Mailchimp, chat tools like Slack, and customer relationship management (CRM) software like Salesforce. It also integrates with other project management tools like Basecamp or Todoist so you can transfer tasks to it. Finally, it integrates with Shopify, letting you track inventory and orders.
What's Next: monday.com's Roadmap
monday.com's road map includes increasing the number and types of custom automation and workflows. The company's developers also plan on adding integrations for finance, marketing, design, and customer-facing industries—like restaurants and retail. They plan to improve the mobile app significantly.
What monday.com Is Missing
monday.com does not have markup tools that let you collaborate directly on documents or images stored within your projects. If you need this kind of in-app editing, Wrike may be a better choice. It also lacks standard reports. And the mobile app seems to have bugs that the company is working to resolve.
What Users Think About monday.com
monday.com used to be Dapulse, and some are fiercely loyal. While users are not impressed with the mobile app, they rave about the desktop solution, giving it top marks. Our business reviewers using monday.com say the app makes it easy to get control of their processes and team workflows. Very small firms complain that the price is too high when you only have a couple of users.
How to Sign Up for monday.com
Growing businesses needing customization and workflow automation will find monday.com an excellent solution. Not only does the price per user decrease as you add more people to the account, but the 2020 roadmap promises some significant improvements. It's easy to set up, learn, and use, allowing you to onboard teams fast. Go to monday.com and sign up for a free trial today.
Wrike: Best Project Management Tools for Service Firms

Wrike is not as easy to use as monday.com or Asana, but it offers strong project management features and integrations that make it useful for business-to-business (B2B) and service firms, such as service firms that bill clients for projects. Also, it's reasonably priced for what it offers, making it much more affordable than Asana or monday.com if you don't need extras like automation. It has a free plan that's great for small firms servicing business clients like landscapers, sign makers, or attorneys.
Wrike Pricing
Wrike has a free plan for up to five users with limited features. Its Professional and Business plans are more robust, but still reasonably priced between $9.80 and $24.80 per user, per month. To get the best of Wrike, including its in-document editing and image and video proofing tools, contact the company about its Marketers or Enterprise plans.
Wrike Pricing & Features
| Features | Free (5 users) | Professional (5, 10, 15 users) | Business (for 5-200 users) |
| --- | --- | --- | --- |
| Pricing | $0/month | $9.80/user, per month | $24.80/user, per month |
| Multiple Views: Board, Task & Spreadsheet | ✔ | ✔ | ✔ |
| Gantt/Timeline Chart | | ✔ | ✔ |
| Request Forms | | | ✔ |
| Advanced Integrations | | ✔ | ✔ |
| Collaboration Tools & Shareable Dashboard | | ✔ | ✔ |
| Real-time Reports & Prebuilt Templates | | | ✔ |
| Time Tracking | | | ✔ |
| Storage Space | 2GB | From 5GB | From 50GB |
| Video Uploads/Month | | 15GB | 15GB |
Wrike Features
With Wrike, you can set employee tasks with deadlines and dependencies. You'll be able to view projects as boards or timelines, whichever you prefer. To support client work, you can share dashboards, charts, and progress reports, or you can let users edit or collaborate on projects. Wrike is a fully featured project management software with great flexibility.
Wrike's Standout Feature: Wrike Proof
If your business relies heavily on document, image, or video collaboration or proofing, then Wrike's add-on, Wrike Proof takes project management to the next level. It allows you to edit documents and comment directly on images and even videos. Proof is included in the Marketers and Enterprise plans or can be purchased as an add-on.
Wrike Project Management Tools
Even without Wrike Proof, you can still comment on documents and images using the comments feature. Wrike offers multiple views like Kanban boards and lists. You can open tasks to get information, store documents and links, and hold discussions. The timeline feature is available only within the Professional and higher paid plans.
Mobile Apps
Wrike's mobile app is highly functional—you can even collaborate on video if you have the Wrike Proof add-on. The tablet app offers more functions than the phone app, but the phone app lets you do all important tasks and commenting actions as well as make deadline and timeline adjustments.
Wrike Charts & Reports
Reports are where Wrike stands out for B2B and service firms, whose clients often want regular progress updates. You can build customizable reports from tasks and projects. Wrike builds charts based on data and filters. It has printable Gantt charts as well. When you open or refresh a report, it updates automatically. Best of all, you can save and send these reports easily.
Wrike Software Integrations
B2B businesses often rely on other enterprise software solutions, and Wrike has 30 integrations ― about 10 more than monday.com ― that enable your business programs to work together. Wrike integrates with Salesforce, Marketo, Adobe Creative Cloud, Microsoft OneDrive, Google Drive, Slack, Okta, LinkedIn, and more. If you can't find what you need, you can use its API to make integrations to more than 400 cloud and on-premise apps.
What's Next: Wrike's Roadmap
Wrike has not published an official roadmap for 2020. A look at its community boards shows a regular flow of improvements and new features, such as new views and updates.
What Wrike Is Missing
Some of Wrike's unique features, like video editing and billing, are only available in the Marketers and Enterprise plans. The interface is not as visually engaging as monday.com's, and it lacks many of the in-app CRM capabilities you might find in Insightly.
What Users Think About Wrike
Most users rated the product at 4 or more out of 5 stars, a bit lower than Asana and monday.com in comparison. The Wrike user reviews on our website and elsewhere note its wide range of features that let users customize a template to their project's specific needs. Some found the program difficult to learn, and others said that it can be hard to locate some features.
How to Sign Up for Wrike
Wrike is a full-featured and customizable project management software with excellent native add-ons and integrations. You can get a free Wrike account for up to five users with no credit card required, or sign up for a free 15-day trial
Insightly: Best Project Management Tools for Sales Teams


Insightly combines the power of project management with strong CRM tools to make a complete solution. While pricier than other software we evaluated, it's more cost-effective and efficient than purchasing separate solutions for CRM and project management. Insightly offers a free account that may work perfectly for your small business sales team.
Insightly Pricing
Insightly costs $0 to $99 per month, per user. Its free plan has limited features and allows just a few users but may work fine for your two-person sales team by giving you a project tool that stores tasks and contacts.
However, Insightly's paid plans include features beyond task management, making it great for larger sales teams. Businesses that use Insightly in place of separate CRM and project management software can save money in the long run.
Insightly CRM Plans
| | Free | Plus | Professional | Enterprise |
| --- | --- | --- | --- | --- |
| Price | $0/month | $29/month, per user | $49/month, per user | $99/month, per user |
| # of Users | 2 | Unlimited | Unlimited | Unlimited |
| Organize Contacts, Tasks & Opportunities | | ✔ | ✔ | ✔ |
| Timelines, Relationship Linking | | ✔ | ✔ | ✔ |
| Mass Email From Software | | ✔ | ✔ | ✔ |
| Configure Profiles, Set Roles & Permissions | | | ✔ | ✔ |
| Automate Workflows | | | ✔ | ✔ |
| Lead Assignments | | | ✔ | ✔ |
Insightly Features
Insightly lets you turn your sales pipeline into a series of project steps so that you can store contact names, company details, email attachments, documents, and more. You can customize data fields for company-specific information you need to track and create post-sales tasks automatically. Insightly makes the lead funnel easy to follow. For sales teams that want to track client deliverable activities, such as setting up a home media system, it can do that too.
Insightly's Standout Feature: Lead to Project
Insightly does more than take you from opportunity to post-sale. It can make fulfilling the contract easier. That's because all the information you need is already in the sales project: contacts, contracts, notes on special agreements, deadlines, specifications, and more. Insightly allows you to turn that information into a fleshed-out project for contract fulfillment automatically.
Insightly Project Management Tools
You can use Insightly to create projects and tasks, assign team members, set deadlines and notifications, and attach documents for reviews and comments—all standard project functions in the timelines, task lists, or Kanban boards. What sets Insightly apart, especially for sales teams, is that you can program automation for so much, like having a lead generate a specific set of tasks, from assignment to sending out an email with materials.
Insightly Mobile Apps
Users say the iOS and Android mobile apps can be glitchy. Nonetheless, these apps come in handy for the salesperson or manager on the go or when meeting with a prospect or client. Through the mobile app, users can add contracts, access task lists, complete tasks, review opportunity notes, and comment on leads.
Charts & Reports
Insightly has one of the strongest report and dashboard functions of all the project management software we reviewed. Not only can you customize and share reports, but you can also set reports to generate and distribute in-house or to customers automatically. Examples, in addition to all the standard project reports, are sales, opportunity, and customer satisfaction reports.
Software Integrations
Insightly's native integrations include Microsoft Office 365 and Outlook, Google Apps, Xero, Slack, and MailChimp. QuickBooks is a nice addition for budgeting and invoicing. You can use its representational state transfer (REST)-based API for any custom integrations beyond these.
What's Next: Insightly Marketing
We did not find a roadmap or future plans for Insightly. However, in September, the company released a Marketing platform that integrates project management, sales, and marketing tools. Features of that app include advanced analytics, templates for customized emails, and better charting of the customer journey.
What Insightly Is Missing
Insightly's setup is more complex than most of the project management software we considered. It's also not visually rich from a user perspective. Furthermore, it lacks timesheets to track hourly worker's time spent on tasks and billing functions that could be useful for teams that track projects for outside clients, such as post-sales onboarding and support.
What Users Think About Insightly
Business reviewers on our Insightly user review page and elsewhere use it more as a CRM program than for project and task management. They did not find it as user-friendly as other project management software for managing complex deliverables. However, users were overall pleased with its capabilities, particularly those associated with lead generation and sales.
How to Sign Up for Insightly
Insightly has a free plan with limited features that can be used by up to two users. It also offers free trials of all its plans. If you need a powerful solution that combines the best of CRM and project management, give Insightly a try. Sign up for your free plan.
Basecamp: Best Project Management Tools for Cross-functional Collaboration


Why is Basecamp great for cross-functional teams and collaboration? First, it has a flat rate for unlimited users and projects. Second, its familiar list and commenting interfaces make it immediately usable. Finally, its tools help companies communicate even outside of specific projects. Any company working with a distributed workforce—from instructional design firms to product development teams will find Basecamp intuitive.
Basecamp Pricing
Basecamp puts your entire company and all your clients on one project management system. For $99 a month, all your users get access to every feature. Compared to tools priced per user, it's most cost-effective for companies with 10 or more employees or outside collaborators. The free version limits you to three projects and 20 users with up to 1GB of online storage space and customer support included. It has a free program for education too, with discounts for nonprofits.
Basecamp Features
Basecamp is not the flashiest project management software on the market. It offers a few tools for Agile-style workflow management. However, it's still powerful, and its built-in integrations make it easy to tailor to your or your client's industry.
Here are a few of Basecamp's most important features:
Unlimited users
Unlimited projects
Task & to-do lists
Collaboration tools
Email notifications
Advanced client access
Search
Reports
Template creation
500GB document storage
Email support
Standout Feature: Basecamp HQ
Some things go beyond a project: Basecamp's HQ function provides a handy, top-of-display location for common documents like employee guides or standard operating procedures, group chats, and nonproject-specific communication. Like monday.com, Basecamp makes working on projects fun and engaging.
Basecamp Project Management Tools
Like all project management tools, Basecamp has templates for creating projects, lets you add tasks, dates, tags, attachments, and more. It offers board and list views, plus calendars and messages. You can also disable specific tools that do not apply to a particular project, such as chats to keep your interface clean.
Mobile Apps
Basecamp's mobile app earns 4.3 stars from Android users and 4.7 stars for iOS. Using the app, you can track projects and daily tasks, post announcements and updates, chat with your team, make deadlines and schedule milestones, and load and read documents. It's fairly powerful.
Charts & Reports
Basecamp's Hill Chart shows a project's progress over time. People can annotate updates and comment. Its reporting functions lack visually appealing pie charts and graphics, but they show in a simple format what is overdue, pending soon, newly assigned or completed, and what is coming next.
Basecamp Software Integrations
While Basecamp offers fewer features than other enterprise project management tools like monday.com and Asana, it does have more than 60 integrations to let you make proposals, run customer service, do marketing design, work in software development, generate reports, and track time.
What's Next: Basecamp's Roadmap
Basecamp has not published its feature or upgrade plans for 2020. Its About page professes a desire to keep the software simple and invest in infrastructure and customer service rather than adding neat-to-have options that follow the latest trend.
What Basecamp Is Missing
Because of its focus on simplicity, it lacks many of the advanced features you'll find in other project management tools that might be used by certified project managers. It's built for everyday users. Kanban boards require a plugin as do Gantt charts. In addition, the customer support is limited to guides, some training videos, and email.
What Users Think About Basecamp
Basecamp users who love the software praise the simplicity and ease of use. Some Basecamp user reviews state it's especially good for working casual users because it's so easy to learn. In fact, because it was so easy to comment and load items, some inexperienced users did so in the wrong areas. Others had concerns that clients added to projects could see more info than they needed.
How to Sign Up for Basecamp
You can access Basecamp free with limited users and projects or try the full-on version free for 30 days. Educators can get free accounts for themselves and students, and nonprofits should ask about discounts too. Whatever your situation, if you need easy-to-use, inexpensive project management, give Basecamp a try. Sign up for your free account.
Zoho Projects: Best Project Management for Regulated Industries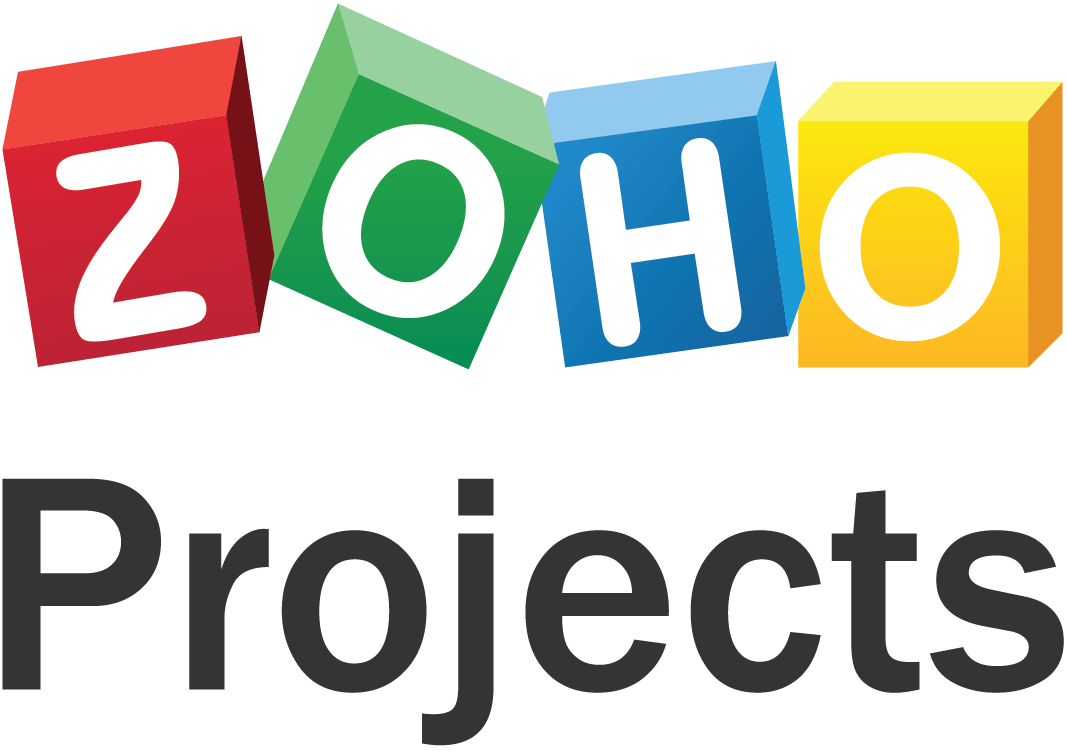 Zoho Projects is a good solution for industries that deal with regulations or clients that require careful tracking of timelines and issues as well as meeting exacting standards. Zoho is also one in an integrated software suite, allowing you to add other apps as needed. Its bugs and issues tracker, along with its ability to post common documents outside a task, give it an edge over other project management tools. The form and e-signature options help to ensure all requirements are met.
Zoho Projects Pricing
With prices starting at free to $32 per month, per user, Zoho is one of the most expensive project management tools on our list. Fortunately, Zoho Projects offers a free plan for up to five users—enough for a small project team to manage one project. However, its paid plan users say the powerful features are worth the price.
Zoho Pricing Tier Comparisons
| Features | Free | Standard (10 maximum users)* | Express (100 maximum users) |
| --- | --- | --- | --- |
| Pricing | $0/month | Approximately $24/month, per user | Approximately $32/month, per user* |
| Number of Users | 5 max | 10 max | 100 max |
| Templates | 1 | 5 | 10 |
| Time Tracking & Task Management | | ✔ | ✔ |
| CRM Integration | | ✔ | ✔ |
| Custom Views | | | ✔ |
| Editable Gantt Chart | | | ✔ |
| Timesheet Approval, Invoice & Books Integration | | | ✔ |
| File Attachment | Up to 10MB | Up to 5GB | Up to 20GB |
* Zoho's pricing begins with six users.
Zoho Projects Features
The free plan includes chat and project features for one project. Paid plans include time tracking, task reminders, and task dependencies, plus issue tracking. The benefit of Zoho Projects is that you can sync with other Zoho products for added power, or take advantage of its third-party integrations. The mobile apps―Android and iOS―allow you to manage projects and tasks on the go.
Zoho Projects Standout Feature: Issue Tracking
Every company strives to do its best, but some companies have a greater need to track and document potential problems, bugs, or other issues. Zoho Projects offers issue tracking specifically for this purpose. Create business rules to set actions and notifications when specific triggers are met and update service level agreements from the app.
Zoho Projects' Project Management Tools
Within projects, you can set milestones, task lists, tasks, and subtasks; Zoho Projects lets you get granular. With dependencies and deadlines, you can create timelines and track employee time spent on a project. You can also set recurring tasks for ongoing projects, social media posting, reminders, and email notifications. Plus, it's easy to comment, edit, and collaborate on documents and images with Zoho Docs integration.
Mobile Apps
Zoho Projects' mobile app works for Android and iOS, though iPhone users like it less. You can access work items, display tasks and bugs, get instant project updates, add files, comments, work hours, and other important information. The mobile app does not closely follow the format of the desktop app, which can be confusing at first.
Zoho Projects Charts & Reports
You can set a timeline with dependencies in any plan, but the Express and higher plans have an editable Gantt chart within the projects. The Resource Utilization Chart shows you each team member's workload and lets you move tasks accordingly. With the Zoho Reports integration, you get advanced analytics and more than 50 reports as well as customization.
Software Integrations
Zoho Projects integrates with other Zoho software services like Zoho Reports, Zoho Invoice, Zoho CRM, and Zoho Desk. It also interfaces with third-party services like Dropbox, Google Drive, Slack, GitHub, Crashlytics, and more. If you need something else, check out its API access.
What's Next: Zoho Projects' Roadmap
Zoho has not published a product roadmap for 2020. It had a steady stream of improved features and updates in the first half of 2019, but none have been posted since July 2019.
What Zoho Projects Is Missing
Many of Zoho Projects' standout features, like document editing and reports, require integration with its other products. It also has few privacy settings. For example, it doesn't let you limit who can see what tasks or conversations within a project. This is ideal for transparency but can be problematic when needing to have internal conversations on projects shared with clients.
What Users Think About Zoho Projects
In our Zoho Projects review, users praised the number of features they get for the price. They called out timesheets and invoicing in particular. However, many thought that the user interface was not as navigable as it could be, and they asked for more privacy settings.
How to Sign Up for Zoho Projects
You can reach a sales rep via chat on the pricing page if you have questions about the software. Zoho Projects offers a free plan with the most basic features that allows five users and two projects. To try out any of the full-featured plans, sign up for a free 10-day trial.
MS Project: Best Project Management Tools for Enterprise-level Firms


Companies already using Microsoft, especially Microsoft 365, and need project management software may find Microsoft Project a useful addition to their suite of Microsoft services. Enterprise-level businesses working with complex projects will appreciate its automated start/end date function as well as its compatibility with other Microsoft 365 products. It also offers an on-premise version if you prefer not to use online software.
MS Project Pricing
MS Project is the only solution that specifically offers on-premise software. Licenses run $620 to $1,020 for the package. Below are the prices for its cloud solutions that cost $7 to $55 per month, per user, based on the features. The Professional and Premium solutions offer a 25-user license and a 30-day free trial.
MS Project Pricing Tiers
| | Essentials | Professional | Premium |
| --- | --- | --- | --- |
| Price | $7/month, per user | $30/month, per user | $55/month, per user |
| Timesheets | ✔ | ✔ | ✔ |
| Task Updates, Commenting & Document Sharing | ✔ | ✔ | ✔ |
| Gantt & Burndown Charts | | ✔ | ✔ |
| Save Projects to the Cloud | | ✔ | ✔ |
| Resource Assignments | | ✔ | ✔ |
| Reports & Analytics | | | ✔ |
MS Project Features
MS Projects is one of the most involved programs we reviewed, as it is very powerful. It offers project and portfolio management, timesheets and reports, and integrations with other Microsoft products. MS Project's flexibility makes it useful for industries including manufacturing, pharmaceutical, construction, retail, government, financial services, healthcare, and others.
MS Project Standout Feature: Automated Start & Complete Dates
MS Project offers many excellent features, but the ability to calculate and update task start dates and project deadlines stands out. It makes it especially effective for complex projects where you need to track progress carefully and to react to delays or deadline changes.
MS Project's Project Management Tools
Create projects, assign tasks, set deadlines, and attach documents. Team members can view and comment on tasks and track hours worked in each project or task. The software also allows you to view proposals and select the ones you want to turn into projects. Plus, you can link smaller projects to a master project, a feature we've not seen in other solutions.
Mobile Apps
MS Projects is only available for the PC, lacking mobile apps as Asana and monday.com provide. However, Housatonic provides a phone app for Android or iOS that allows users to view MS Project files. Project Plan 365 offers support for all MS Project standard views like Gantt Chart, Task Sheet, Network Diagram, Project Calendar, Task Usage, and Resource Usage.
MS Project Charts & Reports
The timelines and dependencies let you make Gantt charts, and the heat maps help you track resources and balance workload among your team members. Other charts and reports let you monitor project progress, financials, and resource allocation. Best of all, these reports are shareable.
Software Integrations
Naturally, MS Projects integrates smoothly with Microsoft Office Suite, MS Office 365, and other Microsoft programs. It does not, however, seem to integrate with third-party programs.
What's Next: MS Project's Roadmap
Microsoft updates its software regularly. Those who wish to keep up on upcoming features and get them first can register on the Microsoft Support site to be an "Office Insider." According to the online roadmap for Microsoft 365, there are no planned upgrades to MS Project.
What MS Project Is Missing
MS Project's help section is the hardest to follow of all the software we reviewed. For example, user guides are only available as a downloadable PDF, and the site links to a searchable help section for all Microsoft software. We had to dig to find the one specific to MS Project.
There is also no phone support number posted online. You have to contact sales. In addition to not integrating with third-party programs, it doesn't seem to offer a native API to enable integration outside of these tools.
What Users Think About MS Project
Some of the MS Project user reviews on our site state that the integration with Microsoft programs and the project health tracking are its biggest strengths. Users on other review sites praise the portfolio and multiple timeline features. The biggest complaint is the complexity, which makes it harder to create simple projects.
How to Sign Up for MS Project
You can order either the on-premise or cloud-based system from the MS Project website. Salespeople are available via chat to answer questions and help you select the best plan. Take advantage of the free 30-day trial. Get a handle on your big productions—sign up for Microsoft Project.
Alternatives to the Best Project Management Software
| Alternative | Best for |
| --- | --- |
| | Caterers or HR that manage short-term task-based projects like events or new hire onboarding |
| | Marketing firms that require email and social media integration to support client projects |
| | Businesses and families that need tools that manage simpler projects and recurring tasks |
| | Startups that need free easy-to-use software with templates and basic tools |
| | Large-scale industry leaders that need enterprise-level project management that includes budgeting |
Bottom Line
Project management is so much more than to-do lists and Kanban boards. With the best project management tools, teams and entire companies can effectively monitor everything from timelines to document changes. If you're looking for a way to improve workflow management in 2020, any of these programs are a great investment.
The best overall project management tool across all industries, particularly businesses working small to large tasks, is Asana. It's got great features and is intuitive and easy to use. Asana has big plans for the future with planned improvements for its mobile apps and workflow. Sign up for a free plan or a free trial of Asana today.