Searching insightful real estate information? Close more sales? Latest in industry news?  Or maybe you're looking for advice on how to start your own real estate business? You're in luck. We've scoured the web for the most helpful blogs that cover real estate information and put together the list below of the Best Real Estate Blogs.
Our intention for this list is to provide descriptions of sources we believe provide actionable insight to the real estate industry. We have found that the blogs listed regularly provide intelligent content that both new and seasoned real estate professionals can benefit from.
Are you ready to pursue a career in real estate but don't have your license yet? Fit Small Business is partnering with Career WebSchool to offer online real estate courses. These self-paced courses empower you to get your real estate license on your own time. Click here to check it out.
---
Editor/Primary Writer: BoomTown! Writing Team
Favorite Recent Article: Lead Generation is Bill Murray's Groundhog Day: This article is about new lead generation strategies to set you apart from the competition. Discover how to deliver fast returns, and become a top-producing team.
About the Blog: BoomTown covers the latest in real estate trends. This includes marketing, and technology. If you want current industry information check out the latest coverage by the BoomTown team.
---
Editor/Primary Writer: Jeanne Ekhaml
Favorite Recent Article: Investing in Small Apartments for Monthly Income : Investing in small apartment buildings is a great way to build cash flow. This article provides guidelines to help you better asses one to invest in that is lucrative.
About the Blog: CRE Online Real Estate Investment News & Blog – Your #1 source for real estate investing information since 1995. Bookmark this page and check back often.
---
Editor/Primary Writer: Bill Gassett
Favorite Recent Article: Tax Advantages of Owning a Home: This article discussed the best reasons to own a home from a tax standpoint.
About the Blog: Maximum Real Estate Exposure is quality content with the purpose of helping both buyers and sellers make sound financial decisions. The blog covers all sorts of topics surrounding buying and selling real estate.
---
Editor/Primary Writer: The Fundrise Team
Favorite Recent Article: How to Earn Residual Income by Investing in Real Estate :A notoriously lucrative asset class, real estate—both residential and commercial—has become one of the most popular ways to secure residual (or passive) income. Traditionally, building a residual income stream through real estate has required a large upfront investment, both of time and money, but thanks to new investment vehicles those interested in earning passive income through real estate have several options to choose from. This post details a few of them.
About the Blog: For the past three years, the Fundrise Education Center has published regular, valuable content for investors, particularly as it relates to real estate investments and market trends.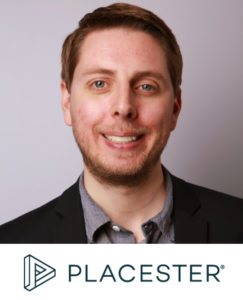 Editor/Primary Writer: Matthew Bushery
Favorite Recent Article: The Power to Influence Purchasing Decisions: Real Estate Marketing Insights for Agents
Instead of the usual lineup of real estate coaches, top producing agents and marketers, Placester actually brought in a college professor and neuroscientist–Dr. Sara Wasserman–to discuss what drives consumer decision making and what role real estate professionals play in that process. A must read for every agent, or anyone interested in the intersection of consumer psychology and real estate.
About the Blog: Placester's Real Estate Marketing Academy offers real estate professionals at every skill level a deep dive into the day-to-day mechanics of marketing a real estate business in 2017.

Editor/Primary Writer: Allen C. Buchanan
Favorite Recent Article: The TRUE Cost of Commercial Real Estate Ownership : The post analyzes all of the cost components of commercial real estate ownership.
About the Blog: The blog is designed to provide advice to owners and occupants of commercial real estate regarding their operating locations. The content is republished with permission at The News Funnel, The Broker List and The Orange County Register among other publications.
---
Editor/Primary Writer: Anita Clark
Favorite Recent Article: How to Negotiate After a Home Inspection : The article gives buyers tips on how to negotiate after they get the results of their home inspection and get the best deal possible
About the Blog: This real estate blog provides quality real estate information to aid both local and national buyers and sellers. It includes tips to help buyers, sellers, military relocations, as well as consumers looking for general real estate information. The blog also includes community, subdivision, and plenty of market information for those looking to buy or sell in middle Georgia.
---
Editor/Primary Writer: Lisa Klinkhammer
Favorite Recent Article: 8 Key Steps to Grow Your Real Estate Business: The article gives readers a precise look on important steps needed to grow a business. It presents five real estate marketing questions an agent should ask themselves and goes on to present excerpts from real Estate Marketing Machine's checklist guide. 
About the Blog: Real Estate Marketing Machine is led by Lisa Klinkhammer, Chief Marketing Officer, who has been leading the marketing efforts for a military real estate website for 17 years. She saw a gap in needed marketing skills in the 300,000 real estate user base and decided to launch Real Estate Marketing Machine to help real estate professionals compete effectively and grow their business in a digital age. The Real Estate Marketing Machine team is comprised solely of U.S. military spouses.
---
Editor/Primary Writer: QuantumDigital Staff
Favorite Recent Article: Own a Community: A Realtor's Comprehensive Guide to Neighborhood Farming: You're likely not the only real estate agent who wants a piece of your favorite neighborhood, so you need to make sure you stand out from the others. Real estate farming will get you noticed, so you can own the neighborhood or community of your choosing.
About the Blog: The QuantumDigital Real Estate Marketing Blog is an educational resource for top real estate agents and brokers who want to learn how to target their marketing and reach customers faster. The blog also includes The Real Estate Dish podcast series, providing on-the-go insights from industry executives and thought leaders from across the nation. For over 30 years, real estate industry professionals have turned to QuantumDigital for printed postcard marketing, direct mail marketing programs, and on-demand printing services.
---
Editor/Primary Writer: Drew Meyers
Favorite Recent Article: An Open Letter to Startups Trying to Disrupt the Real Estate Industry: This post delves into what it is going to take for new comers in the real estate industry.
About the Blog: GeekEstate Blog is a resource for real estate professionals who want to learn more about how they can grow their business through smart use of technology. As the name implies, this blog's varied authors are geeks – people with experience providing technology services to the real estate industry — they understand technology and how it can work for you. They cover a broad range of topics which are undoubtedly worth a look. 
---
Editor/Primary Writer:  Gavin Grant
Favorite Recent Article: 10 Land Buying Questions to Help You Vet a Parcel: Buyers should be aware that purchasing raw land will require extensive due diligence. This blog post has ten valuable questions to ask sellers to make sure you make a sound investment.
About the Blog: San Diego based real estate agent and architect Gavin Grant blogs about home buying advice, home selling advice, real estate market trends, and homeowner tips. With his design background, Gavin offers a unique perspective to residential real estate sales. Currently based in San Diego, the blog has some emphasis on the region, but appeals to any real estate enthusiast
---
Editor/Primary Writer: Mark Ferguson
Favorite Recent Article: How Accurate are Television House Flipping Shows : This post compares several different house flipping shows and how accurate the portrayal of flipping on these shows really is. It discusses the costs covered versus the actual costs, and what really is important when flipping and how accurate the timelines are. The post suggest many of these flipping shows are extremely inaccurate.
About the Blog: Invest Four More was started in 2013 to discuss Mark Ferguson's real estate investing. He currently owns 16 rentals now, but had 5 when he started the blog. Mark also fix and flips 10 to 15 houses a year and runs a real estate sales team of 10. He write articles about rentals, fix and flips, being a real estate agent and many other real estate related topics. 
---
Editor/Primary Writer: The News Funnel
Favorite Recent Article: 5 Tools to Launch a Great Real Estate Marketing Program on a Limited Budget: This post discusses efficient and cost-saving tools to build a real estate content marketing plan.
About the Blog: The News funnel blog provides content marketing tips and resources for real estate professionals and companies. Content topics include interviews with market leaders, great lists of people and companies to follow, content marketing tips, free templates and downloads and more.
---
Editor/Primary Writer: Alyssa Citorik and John Merse
Favorite Recent Article: 3 Beginner Tips to Help You Knock Your Content Out of the Park: The Word on The Street Digital Content Strategist offers 3 beginner tips to help real estate agents and offices write content for the first time. 
About the Blog: The goal of Union Street Media blog was to create a go-to place for real estate agents and brokers to learn more about how to compete with digital real estate giants, such as Trulia and Zillow, through expert tips and tricks. With an emphasis on digital marketing advice, they continue to create content that they feel is helpful to real estate professionals that are looking to grow their online presence and business.
---
Editor/Primary Writer: Jason Fox
Favorite Recent Article: Favorite Recent Article: The Best Real Estate WordPress Plugins Reviewed: A review of over 50 of Jason Fox's favorite WordPress Plugins that his team uses on their real estate websites.
About the Blog: Jason Fox Real Estate Marketing is a DIY real estate marketing blog. The primary focus is on assisting real estate professionals with their online marketing. The blog also covers offline marketing.  You will find posts on content marketing, social media, seo, WordPress, IDX, Product reviews, and more. They also a have free membership area with 100's of ebooks, guides, templates, and how to videos.
---
Editor/Primary Writer: Sandra Rea & J. Massey
Favorite Recent Article: 55 Tools to Boost Productivity, Improve Communication and Build Your Bottom Line: This article reflects 55 tools, including software and digital service providers, that help Cash Flow reach their financial goals on the marketing side of the business.
About the Blog: Cash Flow Diary offers free and paid education in the real estate investing and entrepreneurial space. What you can learn just by reading the blog articles and clicking the links that take you to their podcast and YouTube channel under the same brand can give you the foundation of education that you need to get out there and do deals as a real estate entrepreneur.
---
Editor/Primary Writer: Rebecca Williamson, Chris Williamson and Raymond Stoklosa
Favorite Recent Article: Top 10 Things to Do on Your First Visit to Austin: Top 10 things to do on your first visit to Austin when considering a relocation. Learn how to experience Austin like a local to determine whether or the Austin lifestyle is suited for you and your family. 
About the Blog: Austin Real Estate Homes Blog combines functional real estate advice with local knowledge on neighborhoods in Austin. They help buyers decide where they want to move and empower them to make it happen in the most stress free way possible.
---
Editor/Primary Writer: Jim Cronin
Favorite Recent Article: Large Images Are Killing Your Real Estate Website: Using large images on your site is all the rage. But that trend is taking a toll on your site's loading speed. Here is the comprehensive breakdown on how to avoid slow loading speeds because of those large images. 
About the Blog: "Ripe, round, & bright red on the outside, liquid on the inside; versatile & tasty; a symbol of growth, production." Real Estate Tomato Blog encourages, educates and entertains. 
---
Editor/Primary Writer: Sam DeBord
Favorite Recent Article: The Broker Driven Future of the MLS: Technology and data control are at the forefront of changes in the real estate industry. Understand the tools and players that will control the the future of real estate.
About the Blog: Sam DeBord writes for a number of real estate publications and news outlets. His writing on technology and the future of the real estate industry has been recognized widely including an award winning publication of the Swanepoel Trends Report. He's been recognized in Inman News' 101 Most Influential in Real Estate, as well as the SP200's Top Social Influencers.
---
Editor/Primary Writer: Jim Klinge
Favorite Recent Article: The First Offer is the Best Offer?: Discussing the old realtor adage that the first offer is the best offer, and whether sellers should wait for the two in the bush.
About the Blog: The blog began in 2005 as a device to warn potential home sellers that the real estate bubble was popping.  It then closely documented the fall and rise of our local market primarily through YouTube videos (over 2,100 completed).  Bubbleinfo.com is now is an outlet for all to learn about the local marketplace through local market data, videos, and stories from the street.
---
Editor/Primary Writer: Amber Taufen
Favorite Recent Article: How To Talk Your Way From Assistant To Business Partner: Amber Taufen describes this post as a profile of top producer Joyce Rey and her right-hand woman, Stacy Gottula. Gottula went from real estate agent to Rey's assistant to Rey's partner by knowing what to say and following through..
About the Blog:  Inman is one of the leading sources of news and information for the real estate industry. Real estate industry professionals from around the world turn to Inman for accurate, innovative and timely information about the business. The company is best known for its award-winning journalism, cutting-edge technology coverage, in-depth educational opportunities and forward-thinking events
We asked 50 experts for their best real estate marketing idea. Click here to see what they told us!
---
Editor/Primary Writer: Lucas Hall
Favorite Recent Article: 2 Basic Renters' Rights Included in Every Lease : Learn how to successfully manage your rental properties, build wealth, and keep your tenants happy with this guide on these basic tenant rights.
About the Blog: Landlordology strives to make renting easy. They provide educational tools and resources for landlords, property managers and tenants. They want to help you succeed with time-tested advice, useful tips, and practical resources to save you time, money and headache.
---
Editor/Primary Writer: Allison Leung
Favorite Recent Article: How to Become a Millionaire: This post destroys the belief that wealth is built through luck – and makes a case for how anyone can become a millionaire using a concept known as The Wealth Tripod.
About the Blog: The BiggerPockets Blog is one of the most popular real estate blog on the web today, with thousands of previous articles and multiple new articles written daily.  The BiggerPockets Blog is unique in that it's almost entirely comprised of articles from real-life real estate investors who have volunteered their time to teach lessons that have helped them in their own business. This grassroots style blog has made it one of the top destinations online for people looking to build wealth through real estate. Topics include building wealth, buying rental properties, flipping houses, managing responsibilities as a landlord, and much more.
---
Editor/Primary Writer: Cozy Staff
Favorite Recent Article: Cozy Turns 3!: The rise of Cozy from a concept in 2013 to becoming the dominate property management tool relied on by over 60,000 landlords and property managers nationwide.
About the Blog: Cozy Fireside Chatter is a showcase of innovative property management tools, customer success stories, and helpful tips for being a successful landlord or property manager. Learn how to streamline and automate your rental properties with modern, secure property management tools, online rent collection, credit reports, rental applications, and background checks.
---
Editor/Primary Writer: Paula Pant
Favorite Recent Article: The 12 Essential Lessons You Must Learn About Money & Life: This list summarizes 12 of the Afford Anything's bedrock principles and underlying values. This list might make you a millionaire … or at least, richer and more free than you are now!
About the Blog: Afford Anything's mission is to teach those people who know there is more to life than spending days in a cubicle, how to create the life they dream of without deprivation via real estate investing, freelancing, and smart (but simple) money management. And there's a bit of humor in every post so it never gets boring, at least they hope not. 
---
Editor/Primary Writer: Team of Writers
Favorite Recent Article: Redfin Predicts the Hottest Neighborhoods of 2016: Redfin's Hottest Neighborhoods is a prediction based on the most recent growth they've seen in page views and favorites on Redfin.com. They checked in with Redfin agents around the country to find out what's been driving these trends.
About the Blog: Redfin is a real estate brokerage that is on a mission to reinvent real estate in the consumer's favor. Redfin Real-Time aims to support this mission by giving their readers a one-stop shop for everything they need to know about owning, buying and selling a home. They cover real estate on Wall Street, Main Street and your street, from interior design inspiration and celebrity homes to local news and easy-to-digest housing market updates.
---
Editor/Primary Writer: Rebecca
Favorite Recent Article: 7 Reasons Why Your House Won't Sell: The post is about top reasons why you didn't get the success in selling your home.
About the Blog: PropertyCluster Blog provides useful tips on home buying, home selling, home improvement, real estate investment and many more things related to real estate industry. Rebecca provides very straight forward information in each post. Their main site is a portal for both sellers and buyers of commercial or residential properties.
---
Editor/Primary Writer: Ryelle Giano
Favorite Recent Article:  Stunning Before and After Real Estate Website Makeovers: This post shows the stark difference between an outdated real estate website and its dramatic makeover. Moreover, the post details key elements in the redesign that make the new site responsive, engaging, and a visual stand out.
About the Blog: Agent Intelligence aims to help realtors and agents make the most of their online presence through marketing hacks, tech tips, reviews, social media usage, before-and-after website makeovers, and the like. The blog is run by Agent Image, a website design and development company that's been in the business since 1999 and counts the top real estate professionals in the U.S. as its clients.
---
Editor/Primary Writer: SharpLaunch staff and Bob Samii (Founder/CEO)
Favorite Recent Article: 25 Actionable Property Marketing Ideas to Generate Free Visibility :This is one of the blog's most popular posts and offers actionable tips and real estate marketing tactics to help generate more online visitors, new leads and potential clients for free. The post also includes an exclusive PDF download with four additional bonus ideas.
About the Blog: The SharpLaunch blog focuses on actionable tips and strategies related to real estate marketing and sales. The blog includes comprehensive guides, how-to's, and articles to help businesses improve their real estate marketing efforts. The SharpLaunch blog is where CRE marketing professionals go to grow.
---
Editor/Primary Writer: Ron Rothenberg
Favorite Recent Article: The Cooling of Lafayette Real Estate : The post discusses the linkages of Team Rothenberg's local real estate to the tech sector of the stock market and predicts softening prices for the luxury home market.
About the Blog:  The blog was created to allow potential clients an opportunity to get to know the business in an honest and transparent manner while presenting valuable information on real estate related topics. Timely, honest information and well conceived analysis are base elements of the blog — presented in a "voice" that allows potential clients to see who the team really is in advance of engaging them in their real estate transaction. Ron Rothenberg believes that the greatest reward from the blog is earning engagement from new clients who tell him, "I feel like I know you, and we want to have you represent us…"
---
Editor/Primary Writer: Grace Keister
Favorite Recent Article: Why Staging Helps Sell Your Home : This post is about the benefits of home staging based on the latest statistics from the National Association of Realtors and our own personal New Rules of Real Estate. First Team agents understand the value of staging and other "rules of real estate" that get the job done better than anyone else.
About the Blog: The First Team Blog is focused on answering commonly asked home-buyer and seller questions with a bit of fun infused with monthly events posts for the Southern California area and local pieces about places to go, things to do and restaurants in the area. They also do a Weekly Mortgage Watch infographic to keep home-buyers attuned to the mortgage market and monthly market reports so that buyers and sellers can make the best informed decisions on the market. 

---
Editor/Primary Writer: inMotion Staff
Favorite Recent Article: The +45 Best Commercial Real Estate Web Designs : The post recognizes the best web designs in the commercial real estate industry with a showcase of the best-in-class corporate websites, property websites and real estate platforms. The page is regularly updated to give inspiration for those that are looking to start a real estate website project.
About the Blog: The Real Estate Marketing Resources blog offers in-depth guides and useful resources related to CRE tech and marketing. Unlike other real estate blogs, we don't offer opinion pieces or market news. The inMotion team publishes resources meant to help educate real estate professionals about various marketing topics.
---
Editor/Primary Writer: Greg Hancock
Favorite Recent Article: How to Appeal Property Tax Assessments : A significant part of home buyer/home owner expenses, appraisers are human, make mistakes, can be negotiated with. Learn how to properly document and prepare for a successful property tax appeal and save thousands.
About the Blog: Topics for buyers, sellers and home owners. From learning how to get your finances and credit in order for a home purchase and saving substantially to preparing your home for sale to realize and net every penny possible in your time frame to sell or improving your house value until the time is right to list.
---
Editor/Primary Writer: Luke Skar
Favorite Recent Article: 10 FHA Guidelines Every Home Buyer Should Know : Although the FHA mortgage program is a great way for people to buy their first home, the loan process can be overwhelming. In order to server our customers as well as help real estate agents, we put together a detailed guide to explain the basics of the FHA loan. The blog post contains information such as the FHA maximum loan amount, types of property that are allowed under the program, how to calculate the debt to income ratios, and common items considered part of the closing costs.
About the Blog: The goal of the Madison Mortgage Blog is to impart as much knowledge as possible to three main groups:home buyers, home sellers, real estate agents. By providing these people with accurate and timely information they feel they are helping consumers make better financial decisions while also aiding real estate agents in improving their career.
---
Editor/Primary Writer: Danny Johnson
Favorite Recent Article: How to Set Up a real Estate Investor Website within 30 minutes! : This post details how real estate investors can set up their website and tips for how to get traffic to that website. The article breaks down set up in three simple steps.
About the Blog: As the name suggest this blog is about flipping houses. Danny Johnson and his wife Melissa have been flipping homes for over a decade. Danny uses this blog to pass on the knowledge he has acquired over the years on flipping houses. If you are looking to get into the industry of house flipping this blog should certainly be on your radar.
---
Of course we would not leave ourselves out. Fit Small Business has been producing real estate related content for quite some time now. From list with tips from professionals in the industry to reviews on products that aspiring agents would be looking into. We would like to introduce Emile L'Eplattenier. One of our newest writers who will be focusing on producing more real estate content.
Emile L'Eplattenier: "When I walked out of NYREI as a newly-minted agent in 2011, one of the first things I did was rush home and search the web for advice on how to succeed as a new real estate agent. I think you can guess what happened next. I found almost nothing of value. Today, five years later, I'm finally in a position to make a difference. That's why instead of musing on the state of the market, my articles focus on timely, actionable advice that  will give new agents everything they need to hit the ground running with a new strategy or technique to close more deals.
We asked 50 experts for their best real estate marketing idea. Click here to see what they told us!