Looking for some advice on becoming a better real estate agent? No matter how much (or how little) experience you have, there's always something new to learn. Real estate books are a great way to do it.
That's why we put together this list of highly-rated books on real estate sales and marketing, as well as the top five real estate investing books.
If you're looking for in-depth courses rather than supplementary books, we recommend visiting Mbition – Learn Real Estate. They offer a variety of courses that run the gamut from pre-licensing to brokerage and even appraisal. Click here for more information.
Visit Mbition – Learn Real Estate
---
How Top Real Estate Agents Tackle Tough Times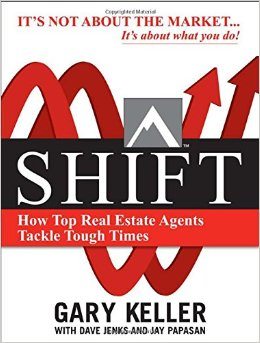 Written by the co-founder of Keller Williams Realty, "Shift" is a solid reference book that will help you face the hard times head on. What happens when, not if, the markets shift? How do you stand apart from the competition? What mindset do you need to employ to survive and thrive? This book has time-tested strategies by a proven leader in the real estate industry.
---
Author: Dale Carnegie
Recommended By Melissa Shipley, Pittsburgh Realtor in the top 1% of Berkshire Hathaway HomeServices agents, listed in
Realtor Magazine's 30 Under 30:

"I honestly have a worn out, highlighted copy of "How to Win Friends and Influence People" next to my bed. I highlighted all the parts that really stood out to me so that I can go back and re-read sections quickly.
This book has been a game-changer for me because it really enforced in my mind what causes people to like you and what creates an open door to build long-lasting relationships with people you meet. Building relationships in sales is the number one priority. With good relationships, come good referrals and referrals are how I have built my business. I view each client as a new relationship, not a transaction.
In chapter 1 of the 6 ways to get people to like you, Dale Carnegie said "you can make more friends in two months by becoming interested in other people than you can in two years by trying to get other people interested in you."
That really hits home for me because strangely enough I only have about 2-3 months with most clients before their transaction ends. It has been amazing to me the amount of new friends I have made through my clients in real estate. But I take an active interest in helping people and I do genuinely care to get to know them. Putting all of my efforts into this type of relationship building has really paid off."
---
Author: Tom Hopkins (2004)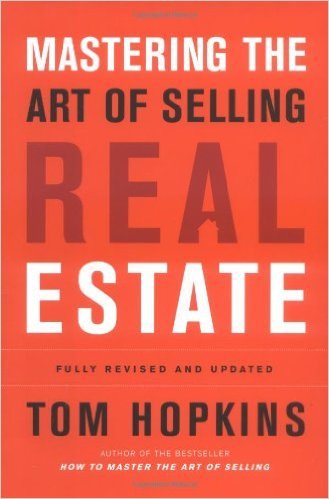 The self-described bible of the real estate industry, this book by Tom Hopkins gives you all of the tools you need to sell like a champion. It covers every essential topic you may need to know as a real estate agent, from reflexive listing techniques to hosting a successful open house. With 400 pages and just shy of 30 chapters, you'll receive a thorough education in selling.
---
Author: Hal Elrod (2015)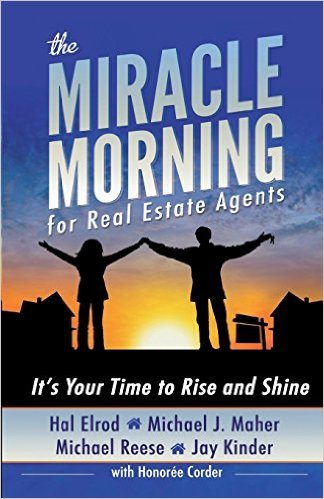 One of your greatest assets is time, but not just any time– the morning time. According to the book's author, Hal Elrod, the most valuable time of your day is the morning. Learn which morning routines should you implement in your daily schedule to create a productive and purposeful business. This book is tailor-made for real estate agents.
---
Author: Dirk Zeller (2013)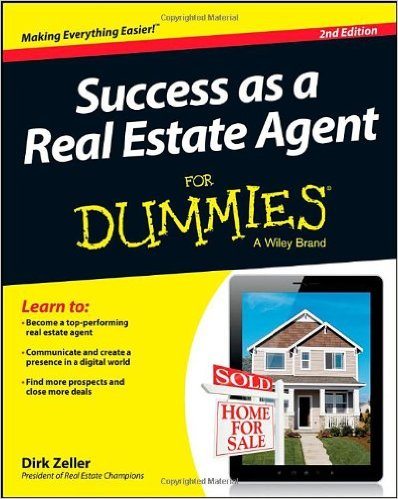 Despite the title, you're no dummy. In fact, buying this book may be the smartest decision you can make. It's especially geared towards new agents who learn the basics, such as generating leads, understanding IDX, marketing yourself, and staying competitive in your niche.
---
A Training Guide for a Successful First Year and Beyond as a Real Estate Agent
Author: Mario Jannatpour (2012)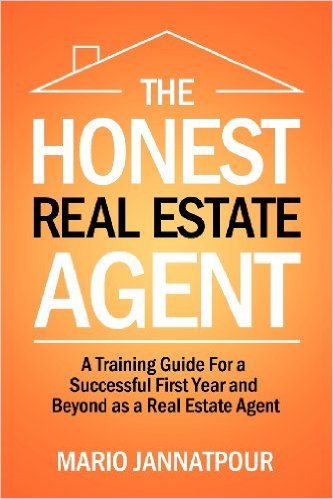 As the name would suggest, "The Honest Real Estate Agent" is a truthful look at what it takes to succeed in real estate. It's not about becoming an overnight millionaire. Instead, Jannatpour provides straightforward advice about what to expect along with practical tips on how to navigate the industry while keeping your morals intact.
---
Author: Chet Holmes

"The Ultimate Sales Machine by Chet Holmes especially the 1st Chapter. In Real Estate, time management is VITAL to not only your success but more importantly to your sanity. The chapter covers how to not just make a "to do" list but how to structure your entire day to maximize productivity.
Focusing on the most difficult tasks in the morning, planning time for interruptions, checking email / text / voicemail, and assigning an estimate for how long each task will take.
Prior to leaving each day you write your schedule. The time to complete your "to do's" should only equal half of your entire work day. For example:12 hour day should only have 6 hours of "to do's" planned. This allows for daily interruptions and delays that inevitably happen each day.
The phrase that echoes over and over in my head as I think about the book is PIG HEADED DISCIPLINE. The phrase relates to sticking to your schedule, if there's an interruption, which there will be, then use Pig Headed Discipline to get back to your task that you scheduled for that part of the day."
---
The Art of Real Estate Marketing
Author: Robert Stack (2014)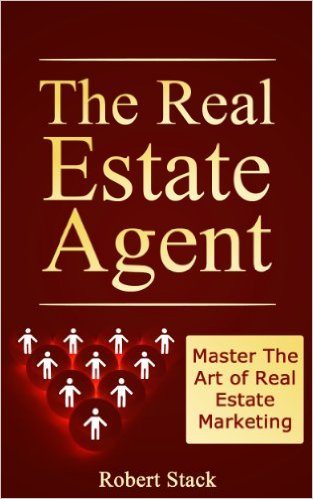 This 41 page Kindle book is short but packed full of valuable information on how to market your real estate business. Stack unveils the 7 P's of marketing which include pricing, packaging, and positioning. You'll learn how to use the Internet to effectively sell your properties.
Real estate sales books
Shift by Gary Keller
How To Win Friends And Influence People by Dale Carnegie
Master the Art of Selling Real Estate by Tom Hopkins
The Miracle Morning for Real Estate Agents by Hal Elrod
Success as a Real Estate Agent For Dummies by Dirk Zeller
The Honest Real Estate Agent by Mario Jannatpour
The Ultimate Sales Machine by Chet Holmes
The Real Estate Agent by Robert Stack
---
Creating an Extraordinary Career in Real Estate without Losing Your Friends, Your Principles or Your Self-Respect
Author: Jennifer Allan-Hagedorn (2015)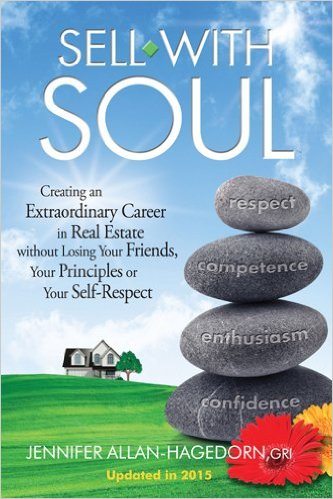 Would you like to know the real secret to generating leads and getting referrals? Allan-Hagedorn promises to teach you what they left out in real estate school, starting with the hard truths of what it's really like to be a real estate agent. She then discusses how to get started, from the very beginning. You'll learn everything from how to set-up MLS to closing your listing.
---
The Secret of Selling Anything To Anyone
Author: Fredrik Eklund with Bruce Littlefield (2015)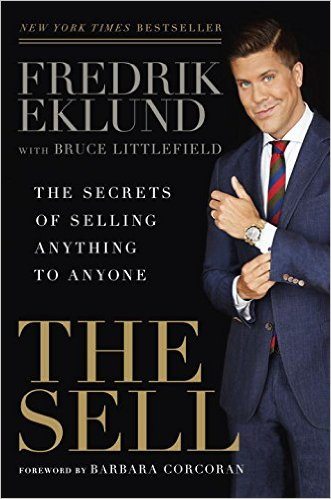 Popular television personality and real estate broker Fredrik Eklund provides a motivational and humorous take on selling. He provides great beginner advice and fun insider stories that may inspire and entertain.
---
A Revolutionary Approach to Customer Service
Author: Ken Blanchard
Recommended By Gillian Cunningham, Broker Owner Prestique Realty:

"In a very light-hearted way, this book, "Raving Fans," was a friendly reminder of the true importance of customer service in growing my business. More times than not, business owners focus more on their product or service and what they want to deliver versus what the customer wants and the customer experience. Raving Fans drove home the point to envision how and what you want to deliver, then talk to and listen to your customers to see what they want and how your visions line up. Ultimately, deliver your vision based on market demand but go one step farther by doing something a little extra and you'll create raving fans. Which goes with the age-old adage, "Under promise, over-deliver". A sure way to create a raving fan. This is what I've been doing and it's made a true difference in my business."
---
Real Estate Success At The Highest Level
Author: Joseph and JoAnn Callaway (2014)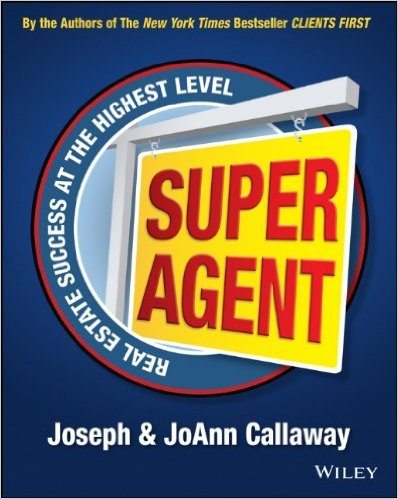 "Super Agent" provides you with the building blocks of real estate but also advises you in the art of small business. You'll learn how to manage your time, how to hire a supportive team, and how to develop and maintain strong affiliate relationships. This book also covers how to work with buyers and sellers as well as how to keep your client after the sale.
---
A Path to Passion, Purpose and Profits in Real Estate
Author: Dave Crumby (2013)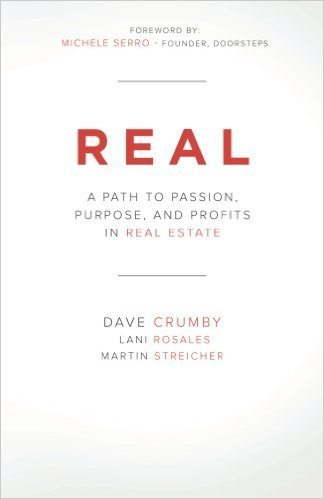 "Real" is a high-minded read that discusses why it's so important to focus on passion and not money. It features almost 20 letters from leading industry professionals, such as Pete Flint (CEO, Trulia), Kendyl Young (Owner, Diggs), and Spencer Rascoff (CEO, Zillow).
---
What Top Real Estate Listing Agents Do Today To Sell Tomorrow
Author: Matt Parker (2015)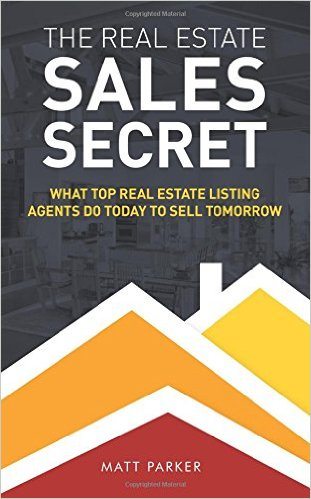 This is one of those books that get straight to the point while providing actionable advice. It's motivational and easy to follow. At only 122 pages, it quick to read, too. Check out this book for inspiration and actionable strategies you can start immediately.
---
Author: Willie Miranda (2015)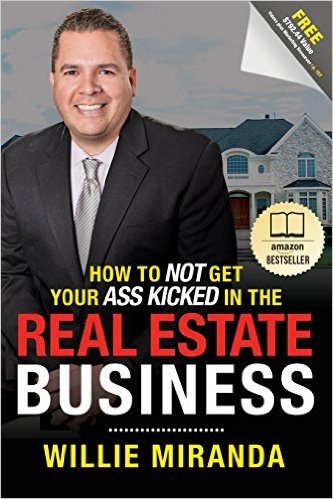 This book works for newbies and experienced pros alike. Miranda gives first-rate advice in easy to tackle chapters like B2B networking, team building, and database gold mining. Use these proven strategies to inform your marketing strategy and help grow your business.
---
Author: Katherine Scarim (2015)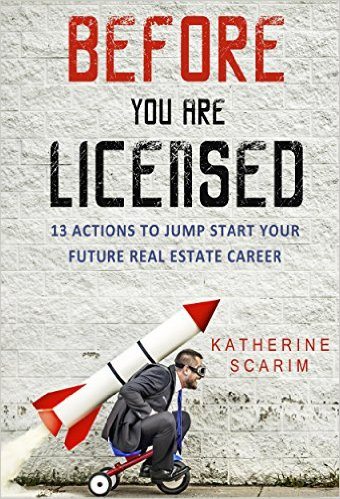 It's 52 pages jam-packed with advice on what to take care of before you obtain your real estate agent license. Do you know what to do? This book provides an accurate guideline of what to expect and how to succeed in your first year (and beyond) as a real estate agent.
---
Mind Over Market: The Real Estate Warrior's Road Map to Mindset, Marketing & Media
Author: Tamara Dorris (2015)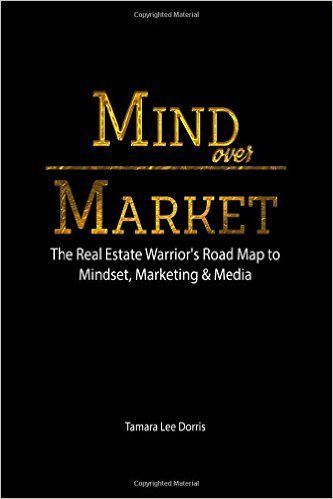 If you'd like to master your market, you've got to master your mindset first. Dorris provides a motivational road map for navigating your way to success.
---
The Seven Levels of Communication: Go From Relationships to Referrals
Author: Michael J. Maher (2014)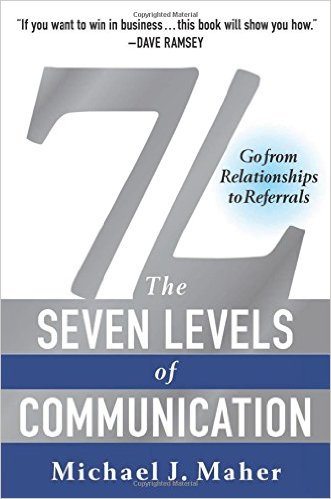 The key to getting more referrals starts with developing stronger relationships. If you've ever struggled with how to communicate and establish lasting bonds, check out "7L." It provides a step by step guide for building your business through the power of referrals. A must-read for real estate professionals.
---
Author: Brian Buffini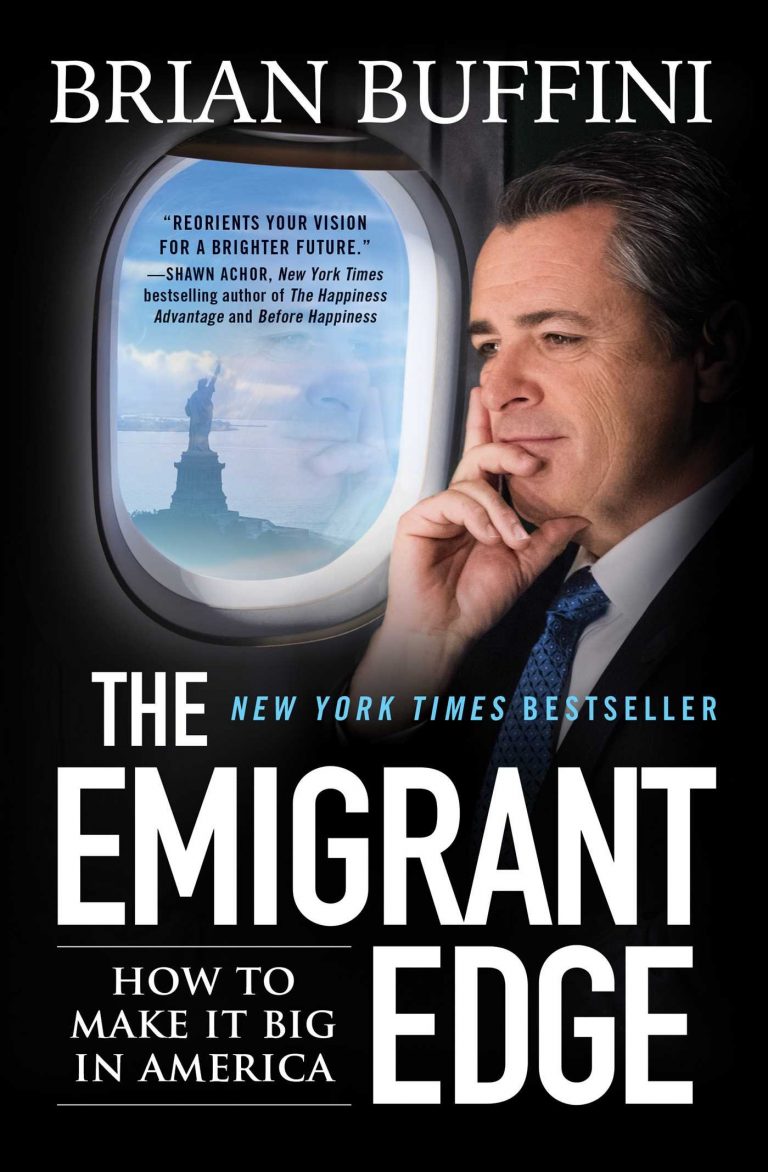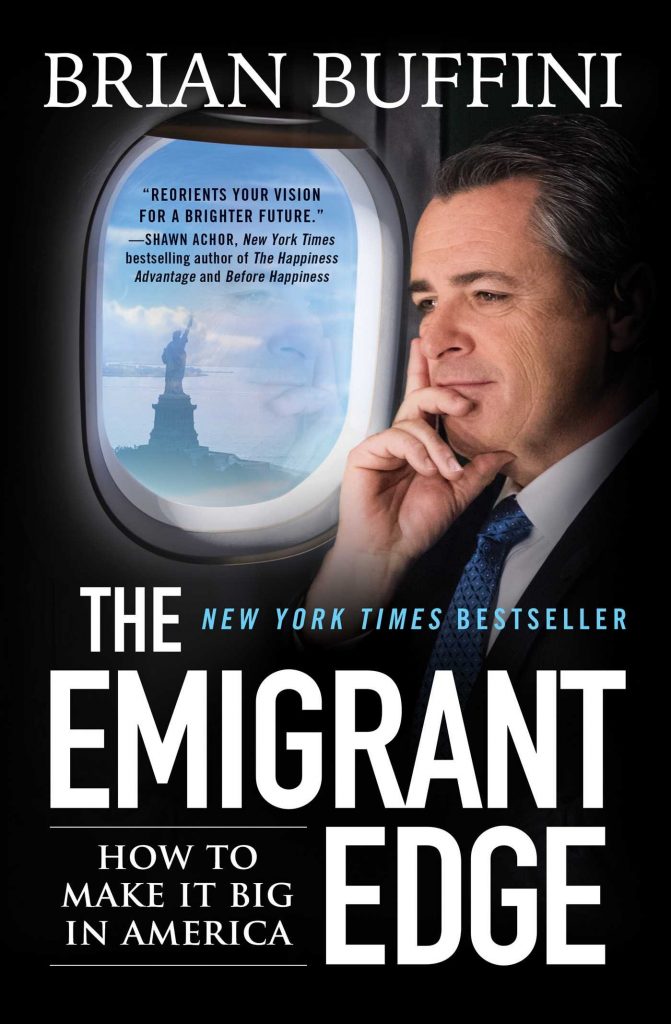 In the Emigrant Edge, legendary real estate coach Brian Buffini shares his personal insights and experience on the perspective that helps new immigrants flourish in America. The book covers the seven traits of highly successful immigrants, and shows you how to apply them to your career.
Professional real estate photography
When you invest money into professional real estate photography, the differences can be striking compared to amateur smartphone pictures. By using the best lighting, angles and removing annoyances like glare, you'll end up with photos that look professional, which almost always justify the cost.
---
Top 5 Real Estate Books for Real Estate Investors 2017
Looking to branch out into fix and flip, rehabbing or wholesaling? Check out some of these top recommended books on real estate investing to build up your educational war chest!
Deep Dive: Want to learn the ropes of fix and flip investing before you buy a book? Check out our massive (and free) guide to flipping houses here. Here are the top five books recommended by professional real estate investors, coaches, and industry experts.
How to be a successful real estate agent
Have a backup income source
Partner with fellow agents
Find a mentor you can learn from
Keep up to date with the latest technology
Hire a publicist to help craft local press stories
Stick to your budget and business plan
Host open houses frequently
Don't lose touch with previous clients or referrals
---
Recommended By Andrew Black, Modest Money:
"In the few years since its publication, FLIP has become something of a classic in the field. Villani offers something new investors desperately need before jumping into a first project: a reality check! First-timers can hardly appreciate the extent to which things can go wrong. There are lots of ways to underestimate costs, so many surprises that will make you lose money. But Villani doesn't just rain on your parade. He can also tell you how to make it work. He's a real investor with years and many houses under his belt. All of the authors I recommend are investors first and writers second. They communicate the reality of real estate investment, and FLIP is a beautiful example of this. It's a favorite of many investors who have gotten their start in the past 5-7 years."
---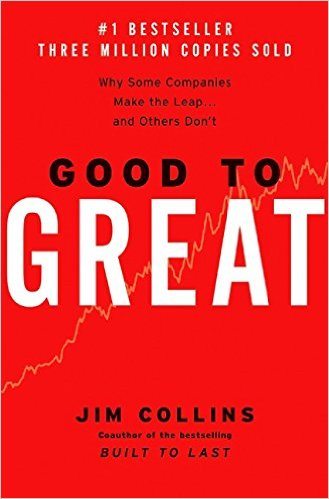 "When I started flipping houses it wasn't as popular as it is now, so there wasn't much to read about it. That's why I wrote my own book, Flip and Grow Rich: The Heart and Mind of Real Estate Investing to both inspire people and help them figure out if real estate investment is for them. I did read a lot of books about entrepreneurship and financial independence. My favorite one was Good to Great: Why Some Companies Make the Leap and Others Don't by Jim Collins. It's a great read because it talks about the power of focusing on one thing. We have so many distractions in this world, even being an "entrepreneur" describes varied interests. Collins' book shows how sustained success comes through a single focus."
---
Recommended by Chad Carson, Real Estate Investor and Coach: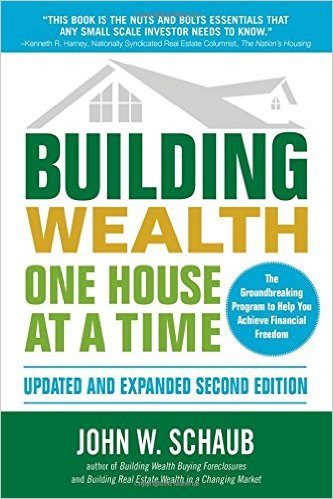 "John Schaub was one of the original teachers I learned from, both with his book and with other sources, like his newsletter and in-person classes. I consider John the Warren Buffett of real estate investing. His advice is down to earth, solid, and it's worked for over four decades in his business as a landlord, house flipper, and lender. I often hear people complain that some investing books can be too basic. I find those same people often ignore fundamentals while searching for glitzy, more complicated concepts that supposedly are better. This book is all about the fundamentals. He covers an overall strategy for achieving financial independence with residential real estate, and he also gets into finding, financing, renting, and selling properties."
---
Brandon Turner, Real Estate Investor, Author, Founder Bigger Pockets: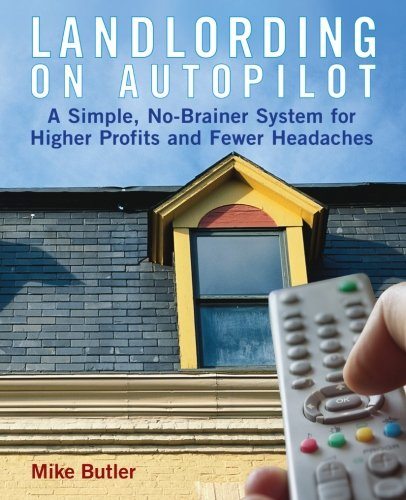 "Mike Butler's book is hands down the best book on being a landlord for single-family homes. There is so much good information in this book about dealing with tenants it is insane. This single book helped me dramatically to improve my landlording business and make my business so much If you are struggling at all with being a landlord or fearful of jumping into real estate because of the thought of being a landlord, read this book."
---
Gregg Cohen, Chief Executive Officer JWB Real Estate Capital: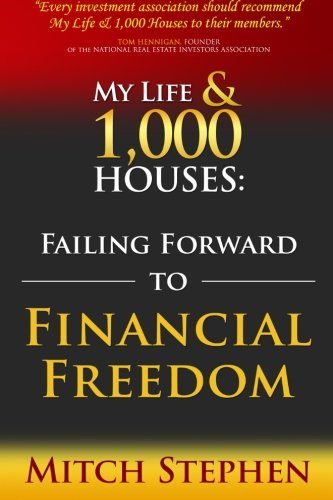 "A self-taught entrepreneur shares the knowledge and information learned from buying over 1,000 properties. This story of one man that found financial freedom is inspiring and very helpful to any beginner real estate investor."
---
Over to You
Have a great real estate book or real estate investing book we missed? Let us know in the comments.