While state requirements vary, becoming a real estate broker generally requires you to have an agent's license and some experience in the field, then complete broker-specific coursework. There are many online schools available for broker classes. To help aspiring brokers pick the best, we chose the top six based on price, available coursework, and support.
6 Best Real Estate Broker Online Classes 2019
| Best Real Estate Broker Classes | Best for |
| --- | --- |
| | (Best overall) Students who want courses in both live and on-demand formats |
| | Aspiring brokers looking for a course provider with extremely high customer satisfaction |
| | Agents who want a first-time pass guarantee for the broker exam |
| | Agents looking for the most affordable broker course options |
| CE Shop | Brokers looking for a large variety of continuing education courses for license renewal |
| | Brokers who want to grow their business with professional development courses |
How We Evaluated the Best Real Estate Broker Online Classes
Finding the best real estate broker online classes can be extremely confusing. Each state has different and very specific requirements, and it's difficult to determine which school is the best choice. To help aspiring brokers make the right decision, we evaluated more than a dozen options and chose the six best based on price, course offerings, course formats, customer satisfaction, and customer support.
These are the criteria we used to evaluate the best real estate broker classes:
Price: Because each state has different course requirements, the cost of each course and package offered by these schools varies significantly. The schools on this list were chosen based on what offered the highest value for the price.
Availability: Because each state has different requirements, the vast majority of online and in-person schools only offer broker classes for one state. The schools and classes listed here offer state-approved broker classes for several states.
Coursework: In our research, we found that not every real estate broker class covers the same amount of material or covers core materials in sufficient depth. Therefore, we preferred course providers that offer both breadth and depth in course offerings.
Exam success rate: The schools suggested in this list have enabled thousands of real estate brokers to pass their state's broker exam. To bolster our reviews, we took this a step further and preferred those that offer broker exam pass guarantees.
Course format: Taking courses online is convenient, but each person learns differently. Some schools offer different types of classroom settings and study tools to help you learn best. We included this information so that aspiring brokers can select the best course provider for their learning needs.
Customer satisfaction: Because the broker classes are key to being able to pass the broker exam and enjoy career success, we examined dozens of reviews from previous students that speak to a provider's quality. Their comments were included as appropriate.
Customer support: If there are technical problems or you have a topic question while completing broker coursework, it's important to have access to customer support. That's why all six schools on our list provide you with various support contact methods, including live chat, email, and phone.
Given these criteria, Kaplan offers the best class options if you want to become a real estate broker. Its courses offer the most variety in terms of topics, class formats, and prices. Also, and most importantly, whether you take Kaplan's courses on demand, via a live webinar, in person, or through home study, you will be given the most thorough and detailed education of the providers on our list.
Kaplan: Best Overall for Real Estate Broker Classes


Kaplan is an online real estate school with courses for several real estate professions. Its standout offerings, however, are the variety of course formats, including live, on-demand, in-person, and home study course options. Real estate broker classes are offered in 20 states, ranging from $29 to $329 for different courses and packages. Given these offerings, Kaplan is best for those who want the most in-depth material in different formats.
Kaplan Pricing
As with all providers, Kaplan's broker course costs vary depending on your state and the courses or packages you choose. The prices range from $79 in Oregon to $448 in California. This pricing is highly competitive when compared to other course providers on this list.
Kaplan Features
Kaplan Real Estate Education is the only school to offer courses in four different formats. You can choose to take your courses on demand, through a live webinar, through live classes with an instructor, or via home study. All of its courses also provide detailed information, whether you are preparing for the broker's exam or taking continuing education (CE) credit hours to renew your broker's license.
Course Offerings
Although Kaplan does not offer real estate broker classes for every state, its course options for available states are very diverse. It offers broker prelicensing and exam prep classes to help prepare you for the broker's exam and to build a successful business. It also offers CE packages specific to each state and individual courses such as "Market Pulse: What's Trending Now."
All Kaplan students have six months to complete their courses. This is because it is always updating courses to keep them relevant to the ever-changing real estate industry. Whether you are looking at individual courses or a full package, you can be sure that you're getting the most thorough and up-to-date education.
Course Format
Kaplan's online courses include video and text, and it is one of the few schools to offer live, interactive webinars. Although online real estate broker classes have many benefits, there are plenty of students who need different methods of learning. You can also choose to order physical textbooks for some courses without paying an extra fee. Also, some states offer onsite courses, although these are not available everywhere. Check with Kaplan for details in your state.
Unique Offerings
Beyond its state-specific licensing and continuing education classes, Kaplan also offers a professional development course for business-focused brokers across the country. With an investment of $499, you can take the Business Brokerage Training course and receive top-quality training on specific topics like listing tactics, how to create a solid foundation for your business, marketing, financing, and much more.
Kaplan Customer Support
Kaplan offers students 24-hour tech support as well as general support by phone and email. Even if Kaplan doesn't provide real estate broker online classes for your state, its online resource page is full of helpful and valuable information for everyone interested in a career as a broker.
What Kaplan Is Missing
Although Kaplan offers the best real estate broker classes, it currently only has broker classes for 20 states. For some states, like Illinois, it offers a large variety of courses and package options, but other states only have one package for CE courses. If you're looking for more variety of choices for continuing education, the CE Shop might be a better choice.
What Users Think About Kaplan
Kaplan's reviews across the board are glowing. Almost all previous students who reviewed the platform on Trustpilot and Yelp noted that Kaplan's course content is extremely in-depth and thoroughly prepares them for a career as a broker. For more information, read our Kaplan reviews page.
Where to Find Kaplan Real Estate Broker Classes
Kaplan is the best overall option for real estate broker classes due to its in-depth course material and variety of course formats. To find out which online real estate broker courses you can get from Kaplan, visit it online.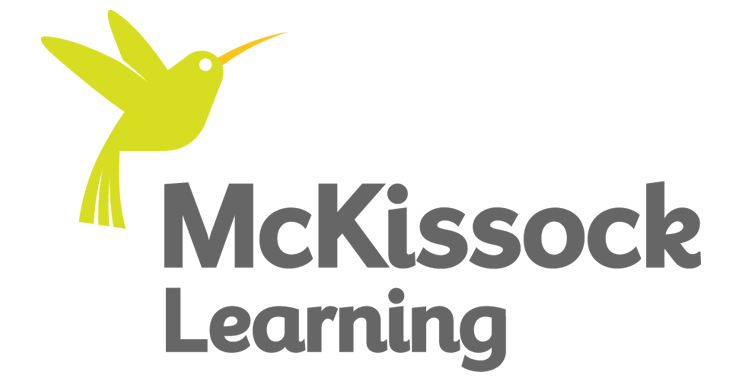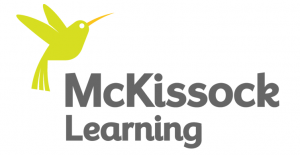 McKissock Learning is an online real estate school that offers state-approved courses to become a real estate broker in six states. It has the highest rate of customer satisfaction of all the schools, and you can see its strong reviews and interactions with customers on each states' course overview page. Its broker classes range from $99 to $319. McKissock is best for aspiring brokers who lean heavily on customer reviews to choose its course provider.
McKissock Pricing
As with all broker classes, the costs depend on the state and specific packages. McKissock's broker courses start at $99, and although each state's packages have varying hours and types of courses, the pricing of all McKissock packages is very similar. Courses and packages are available in California, Florida, Georgia, Illinois, Missouri, and New York.
In all six states, you can purchase a Basic Broker package for $199. Five of the six states also have the option to purchase a broker prelicensing course for $249, which costs $269 in Georgia. California is the only state where you can purchase individual classes for $99 each.
McKissock Features
When you are browsing McKissock's various course offerings online, you will go back and forth between McKissock and Real Estate Express. McKissock is the parent company of Real Estate Express, so you'll receive the combined expertise and quality of both companies when you're looking for the absolute best real estate online broker classes. You'll also get instructor support and the option of a CE membership.
Course Offerings
The real estate broker online classes from McKissock include continual one-on-one instructor support. It also includes two additional ebooks ("Principles of Real Estate Practice" and "Real Estate Math") and a discussion board. The interaction and feedback from a real expert in your field are partially why McKissock has the highest level of customer satisfaction.
Some state courses also include a $99 Exam Prep course for the broker exam with a "Pass or Don't Pay Guarantee." This course is separate from the prelicensing packages but comes with practice tests and flashcards.
Course Format
All real estate broker online classes from McKissock are online and in the form of PDF files with text and pictures. Once you're enrolled, you can clearly see your course progress in your account dashboard. You can also send an email to your professor easily and post in the discussion board on your own schedule.
Unique Offerings
In addition to its typical CE packages, McKissock offers a CE Plus Membership, which is a program for continuing education classes in each state. The monthly cost of CE Plus Membership depends on your state but currently ranges from $39 in Florida to $158 in Delaware to $165 in Hawaii. Members receive access to all CE courses in their state, product and service discounts, job aids, a webinar library, and education specialists.
McKissock Customer Support
If you have a question, you can post it directly on the McKissock course page. Responses can take up to a few days, so McKissock is not the most responsive option for customer support. However, it is helpful to see other questions about each specific course.
McKissock also has places for students to leave reviews and questions on every course page throughout its website. This makes McKissock the most open to reviews and feedback of all online real estate schools.
What McKissock Is Missing
The McKissock and Real Estate Express websites can sometimes be confusing to navigate. You'll go back and forth between the two, and they each have different offers, so make sure you are getting the correct class or package before making a purchase.
Also, there are only six states where you can use McKissock to take your prelicensing broker classes. If you are looking for a different school with good customer satisfaction, CE Shop could be a good fit since it is available 24/7.
What Users Think About McKissock Learning
Users on ActiveRain have given McKissock a 5-star rating. Comments from other review sites indicate that the courses were extremely well organized, easy to use, and helpful. A small handful of users expressed minor issues, like the lack of video and access to a teacher or classroom. Overall, however, reviews were extremely positive. Learn more about what users think on our McKissock reviews page.
Where to Find McKissock Learning Broker Classes
For aspiring brokers looking for high customer satisfaction in their course provider, McKissock is a good choice. For more information about its course offerings, study aids, and what users think, visit its website.


OnCourse Learning is an online school offering prelicensing broker classes in eight states. OnCourse is the best for an exam pass guarantee—a feature of its Prep XL program. Its courses range from $34 to $489. OnCourse is best for agents who are eager to move forward with their career and want to be guaranteed they will pass the broker's exam the first time.
OnCourse Learning Pricing
The real estate broker course packages from OnCourse range from $171 in Georgia to $489 in Michigan. You can also purchase individual courses for prelicensing, CE, or professional development from OnCourse for between $34 to $209. Classes from OnCourse are more expensive than 360 Training but still offer valuable content.
OnCourse Learning Features
OnCourse is a very high-rated real estate school. It offers multiple types of broker classes in an online format as well as a unique pass guarantee as part of its Prep XL tool. When you choose OnCourse, you will receive a hard copy textbook at no extra cost and access to real estate broker instructors to support your education.
Course Offerings
OnCourse Learning offers broker prelicensure courses in eight different states as well as continuing education, exam prep, and post-licensing broker classes in many states. Courses include practice tests and interactive study aids.
Course Format
Like most of the real estate schools on this list, OnCourse only offers online courses. However, its courses are interactive and specifically designed to prepare students for the real world, so there is a combination of traditional topic instruction and real-life scenario-based questions. When you have a question, OnCourse also offers instructor support by phone, email, or live chat.
Unique Offerings
OnCourse has a few unique features, but the most significant one is Prep XL, which is a learning tool that prepares you for the broker exam. Because of Prep XL, OnCourse offers a pass guarantee. As long as you get at least 80% in your study plan progress and take the broker's exam within six months of the course, you qualify for this guarantee. If you don't pass the broker exam after meeting these requirements, you will be reimbursed for your exam fee.
Additionally, OnCourse is the only school with specific prelicensing courses for licensed brokers looking for reciprocity in another state. For those looking for home study options, there's an added benefit to OnCourse—if you enroll in an online class, you can receive a hard copy textbook at no extra cost.
OnCourse Customer Support
OnCourse offers a phone number and a contact form for questions, and its online reviews show that its customer service is very helpful. However, it appears to offer most of its support through its blog and resource page. If you want 24/7 customer support, you may want to try the CE Shop.
What OnCourse Learning Is Missing
Real estate broker classes from OnCourse are interactive, give you access to a real instructor, and are affordable. However, there are only eight states where OnCourse offers prelicensing courses for brokers while only a few others have CE and exam prep classes. If OnCourse doesn't offer real estate broker classes in your state, you may want to try Kaplan.
What Users Think About OnCourse Learning
Reviews of OnCourse are largely positive. Previous students said that customer service was quick and helpful and that the courses were extremely thorough and prepared them well for the exam and a career as a broker. Learn more by reading our OnCourse review page.
Where to Find OnCourse Learning Broker Classes
If a pass guarantee is important to you as you consider broker course providers, OnCourse is a good option. You can find more information about which real estate broker classes it offers in your state on its real estate course page.
360Training: Best for Affordability
360Training is an online training platform offering courses for real estate prelicensure, continuing education, and ongoing professional development. It is the best choice for affordable broker classes as its prices range from a low of $49 to a high of $385. 360Training is best for students who want the most affordable real estate broker courses and packages without sacrificing quality.
360Training Pricing
For now, 360 Training only offers prelicensing course packages in Montana and Washington. These packages have the highest price tags of $140 to $385, but it's still a very affordable option for everything included.
The prices for 360Training broker continuing education packages range from $49 in Texas to $89 in Arizona. If you're looking for an exam prep course, you'll pay $30 if you live in Montana or $79 for any other state.
360Training Features
Even though the real estate broker courses offered by 360Training can be more affordable than other real estate schools, you'll still receive a high-quality education. All courses are online and approved by each state.
Course Offerings
360Training offers broker prelicensing courses in two states, CE courses in seven states, and exam prep in eight states. It also has a national broker's exam prep course, which is not meant to prepare you for your state's specific broker's exam, but to show you how much previous knowledge you have so you can focus on areas where you need to improve.
Course Format
All courses from 360Training are online and on-demand. You can access your courses at any time and go through it at your own pace, but you have to be on the 360Training website. The courses are made up of text and PDFs, which some students struggle to learn from. If you want live classes or video lessons, you may want to look at OnCourse or Kaplan.
Unique Offerings
Since 360Training is an online course platform for a large variety of professions, it has classes in other areas like environmental health and safety, food and beverage, and insurance education—areas that can be considered niche specialties for brokers. It also offers two unique real estate courses to help with career growth, which are Real Estate Math and Build a Successful Georgia Real Estate Career.
360Training Customer Support
While you are enrolled in one of 360Training's courses, you can contact its support team by phone, email, or live chat during business hours. If you have a question related to the real estate broker content, you can create a support ticket and request to speak with an instructor.
What 360Training Is Missing
360Training does not offer a large number of broker classes or serve many states. Also, although its customer service is available during business hours, there have been some complaints that It is still very slow to contact. Finally, its courses are all in PDF format and do not come in an app, which means it is not mobile-friendly.
What Users Think About 360Training
360Training has some strong reviews and loyal customers who have said its courses are well-organized and easy to use. Other users have suggested that its courses are not as in-depth as others and offer more of a basic overview of the subjects. Kaplan is a much better choice for detailed, in-depth lessons.
The CE Shop: Best for CE Course Variety


The CE Shop is a real estate school that offers high-quality CE courses for every state in a variety of professions. It is the best for broker CE course variety because of the extensive topics and packages it offers in 19 states, which range from $29 all the way to $783. The CE Shop is best for brokers who favor variety for CE education options.
The CE Shop Pricing
Most individual CE Shop classes cost $29 to $39, but the package prices range from $35 in California to $199 in Indiana. Its prelicensing packages to become a broker have a much larger price range, from $136 in New York to $783 in Virginia.
The CE Shop is the only online real estate school to offer a free trial for five days. If you can't decide whether its courses are a good fit for you, you can try them out before you purchase.
The CE Shop Features
The CE Shop has more course content on its website than any other online school, and its navigation system is one of the easiest to use. You can browse the courses offered in your state very easily, comparing prices and offerings of each.
Course Offerings
The CE Shop offers the largest variety of courses for every area of real estate, but specifically for real estate broker classes. Depending on the state, it offers various individual CE classes, prelicensing broker courses, broker exam prep packages, and post-licensing packages.
Its prelicensing courses mostly come in packages to prepare you for the broker's exam and the beginning of your career. Its exam prep classes begin with a free assessment of your knowledge, and also include unlimited practice exams and interactive dashboards to gauge your competency.
Course Format
All CE Shop's courses are online and are primarily text-based. It includes course tracking and practice questions. All prelicensing courses are now delivered through The CE Shop's Leap platform, which means you can download them on any device.
Unique Offerings
The CE Shop is the only real estate school with a referral program. If you refer someone to The CE Shop, they will get 35% off their order, and you could earn up to $25 for each new customer. Because The CE Shop's course options and topics are so extensive, you could refer many friends in various professions.
The CE Shop Customer Support
Once you are enrolled in a course, The CE Shop is available for questions 24/7 by phone, email, or live chat. This makes The CE Shop the most accessible of all the online real estate schools on our list. Also, while some real estate schools take days to send your completed course credits to the state's real estate board, The CE Shop has been known to process these credits almost immediately.
What The CE Shop Is Missing
Even though The CE Shop has the highest number of CE course options, it still only offers courses to become a broker in seven states and continuing education classes in 19 states. Its courses also have very few images and no video. If you learn better in a classroom setting or through video, you may want to choose Kaplan instead.
What Users Think About The CE Shop
There are thousands of reviews for The CE Shop on Trustpilot, and they are largely 5-star reviews. Many students say that The CE Shop courses make difficult, confusing, or boring information simple and easy to understand by breaking it down into small sections.
Where to Find The CE Shop Broker Classes
For the most extensive selection of broker CE courses, consider enrolling at The CE Shop. You can see what real estate broker online classes are offered on its website and get a sense of what topics would best serve your career.


The Center for Realtor Development (CRD) is an organization that specializes in specific real estate niches, certifications, and designations. It's our choice for the best professional development classes for brokers because of the variety of choices offered. Given these offerings, CRD is ideal for licensed brokers who want additional resources and support to make the most of its business.
Realtor.com Pricing
The pricing for professional development courses from the CRD varies significantly. There is an annual National Association of Realtors (NAR) membership of $150 that is required of all students. Additionally, you can purchase a one-hour course for $39 or a 30-hour course for $735.
The Center for Realtor Development Features
The CRD continually creates classes and events to support Realtors in their business, and it has many loyal members. It offers online professional development courses in different formats, and your courses are available for twice as long as other real estate schools.
Course Offerings
The Center for Realtor Development offers courses on topics like diversity, short sales, negotiation, and green housing. Courses may include discussion boards, checklists, forms, videos and lessons from experts, and quiz questions. You can also watch a video preview of what's included in each course in the course details.
Course Format
All real estate broker classes from the CRD are online, but it can include PDF lessons, video lessons, discussion forums, and many other tools to help you learn. You can see exactly what is included in the course details.
Unique Offerings
Courses and packages from the Center for Realtor Development are accessible for 12 months before expiration. This is longer than schools that only offer prelicensing, CE, and exam prep courses. You can also see your purchase date and course progress in your dashboard after you enroll.
The Center for Realtor Development Customer Support
If you have a question for CRD, it encourages you first to check its detailed frequently asked questions (FAQs) page. You can also contact the school through live chat, phone, or email during its office hours seven days a week.
What The Center For Realtor Development Is Missing
Although the CRD is a great resource and tool for existing agents and brokers, it is missing prelicensing courses and extensive CE courses. The CRD only offers certifications and designations and a few continuing education courses. For prelicensing broker classes with the same level of support, Kaplan or McKissock would be better options.
What Users Think About The Center for Realtor Development
Realtors around the country have recommended the CRD as a school that is continually helping them grow. It is always keeping up with the changing real estate market and creating courses and tools to support realtors and its business.
Where to Find The Center for Realtor Development Classes
For NAR members, The Center for Realtor Development is the best option for professional development classes that will help you build your career. You can find the professional development classes offered by the Center for Realtor Development on its website.
Visit The Center for Realtor Development
Example Broker Licensing Requirements By State
State

Broker Requirements

Texas

270 hours mandatory real estate courses
630 hours elective courses
Pass broker licensing exam

New York

2 years real estate experience
45 hours prelicensing education
Pass broker licensing exam

California

2 years full-time sales experience
8 mandatory college-level courses
Pass broker licensing exam

Florida

5 years real estate experience
72 hours prelicensing broker courses
Pass broker licensing exam
Bottom Line: Best Real Estate Broker Classes 2019
While broker requirements vary from state to state, most states require a combination of experience and education before securing a broker's license. To help students find the best course options, we reviewed course providers based on price, coursework, course formats, student reviews, and support.
With these criteria in mind, our pick for best overall real estate broker class provider is Kaplan because of the quality of its courses and the number of course choices. Also, you can choose to take courses in a variety of formats, including webinars, on-demand videos, and home study textbooks. Learn more about the diverse and highly rated offerings of Kaplan.