A real estate coach is someone with a proven record of success in the industry who mentors agents/brokers towards business growth. Real estate coaching might include marketing and sales training, tips on getting leads, and client relationship guidance. We reviewed multiple coaches and landed on the top three based on popularity, effectiveness, and cost.
Anyone seeking real estate coaching ultimate needs support from people who have already been successful. OwnersUp gives you a roadmap to take your sales to the next level by tapping into the strategies of business owners and coaches who have helped build million-dollar businesses. Fill out an application today.
Best Real Estate Coaches 2019
| Real Estate Coaches | Best for Real Estate Coaching |
| --- | --- |
| | Real estate professionals seeking guidance on sales techniques |
| | Agents who want to learn marketing strategies like referral-building and direct mail marketing |
| | Brokers seeking group training for advertising, marketing, and lead generation |
How We Evaluated Real Estate Coaches
Agents and brokers who consider real estate coaching are either new to the industry or need new ways to increase sales. The best real estate coaches combine private coaching with group coaching to give agents the training necessary to build their client base and, by extension, commissions. That's why we evaluated 22 coaches based on coaching focus, seminar opportunities, contracts, and, of course, price.
These are the criteria we used to evaluate the best real estate coaches for 2019:
Price: While it was difficult to establish a baseline price for the coaches we chose, each one had to offer significant value — determined by considering how many sessions, seminars, and additional materials are included for the advertised price
One-on-one coaching: Individualized coaching is offered by all coaches on our list; as each agent's challenges are unique, one-on-one coaching is necessary to help them grow their business
Group coaching: All three coaches offer group coaching; this was a baseline requirement because agents and brokers often conduct team training and/or are interested in group-based discounts
Seminars: Seminars are an ideal means of providing foundational real estate information to a group of agents; this is especially key for new agents, so we favored coaches who boast well-reviewed seminars as part of their coaching packages
Contract flexibility: Contract flexibility allows coaches to release agents from services if the coaching is not beneficial; as different coaching methods work for different personalities, we favored coaches who provide a measure of contract flexibility
Free trial consultation: The trial consultation gives agents the ability to ask questions and make sure their personalities mesh with real estate coaches and consultants before making a financial investment; given the importance of this vetting, we strongly considered free consultations in our ranking.
Based on these criteria, we recommend the Mike Ferry Organization for training on a broad range of sales topics. The organization's coaches walk agents through the entire sales process, showing them everything from how to make a successful sales call to how to craft an efficient sales funnel and quickly close a deal. These skills work for both new and experienced agents who are keen on increasing sales.
If you're looking for more specific training, however, either Brian Buffini or Craig Proctor may be a better option. Buffini specializes in referral-based marketing while Craig Proctor focuses on print and web-based advertising for groups. Agents who are interested in finding new leads and marketing successfully to those leads will likely benefit most from these coaches.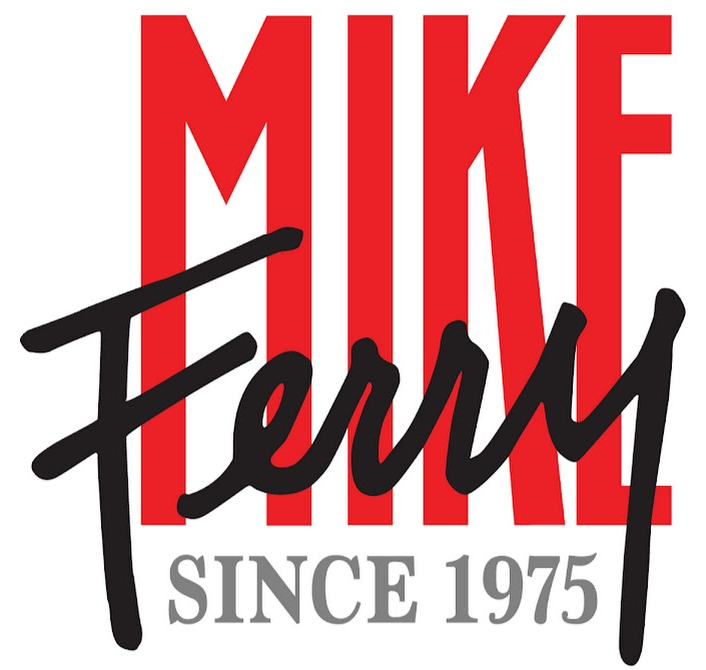 The Mike Ferry Organization is a real estate coaching company that teaches and mentors agents through the entire sales process. Ferry uses a combination of coaching calls, an online training system, and retreats to show real estate agents how to increase sales, and pricing runs $650 per agent, per month. Mike Ferry is the ideal real estate coaching choice for agents who get leads but struggle to convert those leads or flounder during price negotiations.
Mike Ferry Pricing
The One on One package ($650 per month) includes 40 coaching calls during the course of a year, although the length of the call is not specified. You also get one complimentary retreat ticket valued between $50 and $500, depending on the event. Coaching for brokers costs $4,000 per year for access to the Executive Management Group.
Mike Ferry Contract Requirements
Mike Ferry trainers occasionally receive criticism from agents for their binding contracts; you have to sign up for a full year ― only for the One on One package ― and there's no way to break the contract early. Those considering coaching services should take advantage of its complimentary evaluation call and/or attend a seminar before signing up.
Mike Ferry Real Estate Coaching Offerings & Programs
Mike Ferry trainers focus more on the general sales process than any specific technologies. They teach you how to make a sales call with scripts provided and how to communicate with clients in general. Other lessons revolve around prospecting, running a business, time management, and hiring an assistant.
Real Estate Coaching Services
The real estate coaching services of Mike Ferry are designed for agents, office managers, and mortgage lenders. Each session includes a call with a Mike Ferry-trained coach. Other perks include a free subscription to Mike Ferry's Selling magazine, email and video messages from the Mike Ferry Organization, and a 50% discount on events, products, and audio downloads. A coaching sales kit is also offered as a benefit, but it's not explained what's included in the kit.
These are the real estate coaching services offered to agents and brokers by Mike Ferry:
One-on-One Coaching: This coaching level, priced $650 per agent, per month, gives agents individualized calls for real estate coaching with a trained coach of the Mike Ferry Organization; these calls are aimed at increasing profits and include weekly motivations and tips to amp up sales and productivity
Premier Agent: At $1,000 per month for one year, the Premier Agent Coaching sessions include individualized calls with a mentor, email access to Mike Ferry, and admissions to sales clinics, retreats, and conferences with VIP invitations to receptions at each
Broker Executive Management: The Executive Management Group for brokers is $4,000 per year for access to training events and coaching on how to increase recruitment and retention of agents as well as increase overall office productivity
Mortgage Lender: Priced at $295 per month with a semi-annual contract, the Mortgage Lender program uses coaching calls to teach agents how to find buyers, how to maximize resources, and how to find the right partners like agents and brokers
Seminars & Conferences
Seminars and conferences are presented by The Mike Ferry Organization in locations throughout the United States, Canada, and Europe. Every coaching package above includes either a 50% discount or free tickets to seminars or retreats. Price ranges from $50 to $500 depending on the length of the seminar and the location of the event.
Free Trials & Consultations
The Mike Ferry Organization does not offer a free trial session like Brian Buffini or Craig Proctor. There is a free evaluation available, however. This evaluation starts with a form, then proceeds to a phone call with a coach to discuss the program you identify in your interests. The call is also your opportunity to ask questions about the contract, costs, and program features.
What Mike Ferry Coaching Is Missing
Mike Ferry relies solely on sales conversion after a lead is secured. However, lead generation is the start of the sales process, and Mike Ferry does not offer any guidance on finding high-converting leads. If you want to focus on sales processes after securing leads, Mike Ferry is an ideal resource. However, if you want marketing or advertising help first, then you likely want to start with Buffini or Proctor.
What Users Think About Mike Ferry Coaching
Several customers pointed out that Mike Ferry's system is heavy on cold calling. This includes scanning expired and for sale by owner (FSBO) listings for relevant leads and calling them with a tight sales pitch. This seems to polarize customers — some find it very successful and others simply hate cold calling. Some reviewers have found success simply by identifying areas of weakness in their sales cycle and improving them.

Buffini & Company is a group of real estate coaches who teach agents and brokers how to use their referrals to create leads; coaching starts at $239 per month. The coaching strategies of Brian Buffini focus on staying connected to your sphere and nurturing each contact until they give you a referral. Buffini & Company real estate coaches are best for agents who have a large network and do not know how to make the most of it to gain referrals and fill their sales funnel.
Brian Buffini Pricing
The One2One coaching package is priced at $499 per month and includes bimonthly coaching calls. Group training costs $239 per month. Both packages include a lot of marketing tools, such as flyers, notecards, stickers, and envelopes for direct mail campaigns. Buffini training includes a subscription to Referral Maker CRM, which would otherwise cost $49 per month.
Training also includes a Heritage Profile — a summary of an agent's skills and weaknesses designed to help coaches tailor their calls to your needs — three Buffini Blitz training programs per year, and access to the Buffini Referral Network, which allows agents to send and receive referrals from other agents around the country who have trained with Buffini.
Brian Buffini Contract Requirements
Although Buffini coaches require binding contracts, complaints about yearly contract terms are far fewer than they are for Mike Ferry contracts. This might be because the contract is slightly more flexible as you can cancel after six months of coaching. Contract terms are less flexible than the "cancel anytime" policy of Craig Proctor, however.
Brian Buffini Real Estate Coaching Offerings & Programs
Brian Buffini's training revolves around getting more referrals. Its belief is that building long-term and meaningful relationships with clients is the best way to generate business. Buffini training has at least some technological focus as members receive a subscription to Referral Maker CRM. It also provides a direct mail marketing kit, including flyers, envelopes, and stickers, which is intended to help you stay connected with clients.
Real Estate Coaching Services
Buffini & Company offers real estate coaching programs for $239 to $499 per month. What sets Buffini & Company apart from Mike Ferry and Craig Proctor are the personalized business plans and goal-driven steps created on check-in coaching calls. These give agents a roadmap to accomplish goals while the calls provide a means to track progress.
Here are the real estate coaching options offered to real estate professionals by Brian Buffini:
One2One coaching: Priced at $499 per month, the One2One coaching program supplies agents with a coach who gives you a business plan and action items to meet your goals; tracking progress and gauging incremental success via bimonthly class are standout features of this program
Group coaching: Group coaching, priced at $239 per month, is an affordable option for agents who want to combine individual One2One features ― like the business plan and goal setting ― with a mastermind group to brainstorm sales ideas; this group is also focused on tracking results
Seminars & Conferences
Unlike Ferry and Proctor, Buffini & Company conferences and seminars focus on helping agents change their personal and professional lives. Certified coaches work with agents at the GameChangers Workshop on professional growth while Buffini moderates the Mastermind Summit and Peak Experience to round out personal life changes and career development.
These are the top conferences and seminars presented by Buffini & Company:
GameChangers Workshop: GameChangers is an onsite workshop led by trained speakers focused on filling the referral funnel, helping agents get more listings, and maximizing referrals from your sphere; the daylong workshop is $99 for early bird registration, $199 for regular registration, and free for members
Mastermind Summit: The Mastermind Summit is a two-day meeting with Brian Buffini focused on life change and motivation; registration costs $495 for real estate coaching members and $595 for nonmembers
The Peak Experience: The Peak Experience is a three-day seminar that offers foundational real estate knowledge, tools, and networking opportunities; for $3,000, agents can learn how to generate leads consistently through referrals and grow their network from Brian Buffini himself
Free Trials & Consultations
Buffini & Company offers a free half-hour group coaching session for agents and brokers to ask questions, find out more about its lead referral system, and learn more about its programs. Unlike with Mike Ferry and Craig Proctor, real estate agents set up their session when they sign up by selecting a date and time for the free coaching. This is the only group webinar consultation of the coaching companies we reviewed.
What Brian Buffini Coaching Is Missing
Buffini & Company is firmly focused on referral marketing and making the most out of each person already in your network. The missing element in this program is growth through new social connections and technology. Aimed at connecting with others in your lead stream, the Referral Maker CRM keeps you in touch with your current contacts but does not give you ways to grow your sphere.
What Users Think About Brian Buffini Coaching
With a major emphasis on generating referrals, customers said you should expect to be trained on building long-term relationships with clients and regularly following up with them. For many, this will come naturally. For others, however, it may not. At least one customer has described it as "begging" for referrals.
Best for Advertising & Marketing-based Group Training: Craig Proctor

Craig Proctor real estate coaching centers around teaching agents and brokers to amplify their personal branding through marketing and advertising efforts; training costs $997 per month. Craig Proctor real estate coaches give professionals the tips and tactics needed to increase brand awareness and create robust marketing campaigns. Craig Proctor is the best real estate coach for agents wanting to generate leads while also increasing brand equity.
Craig Proctor Pricing
Craig Proctor gives you the most time with a coach for $997 per month. This coaching includes several monthly calls — two sales training calls with Craig Proctor and a weekly ad training call with an assistant. You also get tickets to two SuperConferences hosted by Craig Proctor and admission to a two-day private workshop at each.
Craig Proctor Contract Requirements
Like The Mike Ferry Organization, there were some complaints about getting "stuck" in Craig Proctor contracts. Craig Proctor does have the most flexible cancellation policy, however: You can cancel training at any time without paying for additional months.
Craig Proctor Real Estate Coaching Offerings & Programs
The cornerstone of Craig Proctor's method is what he calls "Reverse Prospecting" — the idea of drawing leads to you, rather than going out and finding them. There's a big emphasis on advertisements — both print and web-based. As part of the training, Craig teaches agents how to leverage Google Ads, Facebook advertising, and Craigslist marketing for maximum lead generation.
Real Estate Coaching Services
Craig Proctor offers one-on-one coaching services through a company mentor/coach about marketing and sales for $997 per month. For agents who are top performers — $1 million or more in sales — or in a luxury real estate market, the Platinum Program gives them the skills in high-end sales and marketing to close more deals. There is a free consultation for the Platinum Program, but we were not able to determine the price of the program.
Seminars & Conferences
The SuperConferences with Craig Proctor give agents the ability to interact with the creator of the company's marketing programs, similar to the conferences offered by Ferry and Buffini. All attendees can ask specific questions about how to use Proctor's marketing techniques in their own business.
These are the seminars and conferences available through Craig Proctor Seminars:
Discovery Day Seminars: The free Discovery Day Seminars cover topics like how to motivate prospects, how to find qualified leads, and how to focus your advertising budget and stop wasting money; these seminars, free due to sponsorship of companies like BoldLeads and REDX, focus on social media and online real estate advertising
SuperConferences: SuperConferences, priced at $997 for each two-day event, are led by Craig Proctor and other online coaches; SuperConferences are packed with coaching on real estate fundamentals and best practices and include many helpful resources.
Free Trials & Consultations
Craig Proctor gives potential clients a free real estate coaching consultation with a mentor to discuss contracts, fees, or the programs themselves. The organization also offers agents a free one-on-one consultation with a mentor from the real estate coaching program. If this kind of early evaluation is important to you, Craig Proctor is a good fit.
What Craig Proctor Coaching Is Missing
While Craig Proctor specializes in lead generation through online channels, the learning ends at acquiring a buyer or seller lead. Most real estate agents know that getting a lead is only the first step — although arguably most important — of closing a deal. If you are strong in sales but need more leads and brand awareness, consider the coaching of Craig Proctor. If you need to focus on sales instead of lead generation, consider Mike Ferry.
What Users Think About Craig Proctor Coaching
Customers get a lot of help from Craig Proctor creating print and web-based ads. One customer said that the program may be worth it for the ad copy they help you write. Most of the reviews noted that the money-back guarantee was helpful in making a decision and was honored without question when they decided that the course was not what they needed.
Best Alternative Real Estate Coaches 2019
| Alternative Coach/Program | Company |
| --- | --- |
| Tim & Julie Harris | |
| Bernice Ross | |
| Tom Ferry | |
| Kevin Ward | |
| Bob Corcoran | |
| Richard Robbins | |
| Dirk Zeller | |
| Julie Youngblood | |
| Market Leader's Million Dollar Pipeline Program | |
| Travis Robertson | |
| Jared James | |
| Keller Williams MAPS Coaching | |
| Greg Hague | |
| Michael Hellickson | |
| Liz Bentley | |
| Than Merrell | |
| Mark Ferguson | |
| Joshua Smith | |
| Justin Williams | |
Bottom Line ― Real Estate Coaching
When it comes to finding a real estate coach, there's no one-size-fits-all solution. You have to find a coach who meshes with your personality and teaches a topic relevant to your business. We recommend three: Mike Ferry for general sales training, Brian Buffini for referral-based lead generation, and Craig Proctor for marketing.
The value of your coaching or training is just as good as the coach. With OwnersUp, you can guarantee that you're surrounded by the best. Tap into other smart business owners and coaches who have helped build million dollar companies and get the actionable steps, strategies, and support you need to succeed. Visit OwnersUp now and apply.