Best Real Estate Companies to Work for
A real estate company is a brokerage—either national or local—that employs licensed real estate agents who represent local buyers and sellers. We compared 11 national real estate brokerages and chose the top six to work for based on commissions, fees, training, brand recognition, and marketing efforts.
As a result, we found the top six real estate companies to work for in 2021 to be:
Signing with a brokerage is only one part of the requirements for becoming a real estate agent. You also have to meet state education requirements and pass a licensing exam. If you have not received your license, consider visiting Colibri Real Estate, as this online school offers the required classes as well as professional development resources at an affordable price. Click here to learn more about Colibri Real Estate' "Pass or Don't Pay Guarantee."
Discount: For Fit Small Business readers, use promo code FSB25 for 25% off your purchase of any Colibri Real Estate class. Click here to get started.

Best Overall Real Estate Company to Work For

PROS
Inclusive company culture focusing on agent development
Training opportunities in sales, marketing, and leadership courses
Mentorship and growth opportunities

CONS
Profit-sharing incentives create internal competition
Can be tension within office brokerages
RATING CRITERIA

Commission and Fee Structure
4.31
OUT OF
5
Training and Education Assistance
5.00
OUT OF
5
Marketing Support
5.00
OUT OF
5
Growth Opportunities
3.00
OUT OF
5
Soft Benefits
4.55
OUT OF
5
Keller Williams Realty is a national brokerage, lauded as our best overall due to their generous agent commissions and extensive continuing education options. Through their various training platforms, Keller Williams offers its agents an astounding number of support materials. They also offer unique growth opportunities within the company, including profit sharing and a vote in leadership decisions. Keller Williams (KW) is best for agents who want a good commission split with low desk fees, mentorship, growth opportunities, and strong training programs.
Keller Williams Commission Splits & Agent Fees
Keller Williams (KW) starts agents with a 64% agent, 30% broker, and 6% franchise commission split until they reach $100,000 gross commission goals (called caps) for the year. After you reach your yearly cap, you keep 100% of all commissions earned for the remainder of the year. It is important to note that caps are different for every KW office.
This is the breakdown of commission splits for Keller Williams:
64% for the agent: Since many agencies start new agents at 50%, 64% is a big bump that can mean the difference between financial success and failure. This serves as an incentive to sell more in your first year.
30% for the broker: This is the portion of a commission that covers office expenses like rent, utilities, and insurance.
6% for the franchise fee: This is the only profit that Keller Williams International makes per year from each agent. This fee is capped at $3,000 per agent, per year.
In addition to the broker share and franchise fees, Keller Williams charges a modest desk fee. Desk fees at Keller Williams cover errors and omissions insurance, customer relationship management (CRM) software, e-marketing services, Google Apps, paperless document handling, websites, iOS and Android apps, fax, and phone. Depending on the region, desk fees can range from $50 to $125 per month.
Additional Benefits
Keller Williams' training features 310 instructor-led classroom sessions, 2,000 online self-paced modules, and 82 hours of formal planned training annually. In fact, they offer support materials online free to any agent. In addition, Keller Williams was named in the Forbes list of America's Best Employers for Diversity, and has been rated extremely high by agents of all demographics on Comparably.
In addition, each agent receives his or her own Keller William-branded website, complete with contact forms and neighborhood pages. All properties are searchable via the brokerage's homepage. This is how the brokerage receives maximum visibility and helps agents generate leads.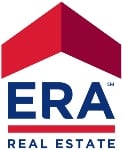 PROS
No desk fees or custom commission splits
Established training program for new agents
Marketing and lead generation tools

CONS
Can be difficult to access management
Too restrictive for established agents
Limited room for advancement
RATING CRITERIA

Commission and Fee Structure
2.88
OUT OF
5
Training and Education Assistance
4.38
OUT OF
5
Marketing Support
5.00
OUT OF
5
Growth Opportunities
5.00
OUT OF
5
Soft Benefits
3.13
OUT OF
5
ERA Real Estate brokerage is a national and global brokerage designed to train and grow new agents. Their native training program, ERA University, covers everything about business planning, productivity, networking, and more. With clear-cut marketing and technology tools, new agents can get listings faster and more efficiently. With this focus, ERA Real Estate is best for new agents who want guidance and support to start their new business.
ERA Commission Splits & Agent Fees
ERA's exact commission splits are not available online because they offer custom commission plans specific to each real estate market and agent. You would have to contact the brokerage closest to you to determine your exact commission split.
However, the website claims that ERA is not a high-split brokerage and offers competitive pay and low fees. Many ERA real estate agents who left reviews on Indeed and Glassdoor confirmed that there are fewer agent fees with this brokerage even though they provide agents with extensive marketing tools and the option to use their office spaces.
Additional Benefits
Technology is a big part of ERA's marketing strategy and training for agents. They offer every agent a complete IDX-enabled website to display their listings and open houses, and it integrates with social media and with the ERA CRM.
There is also an ERA app to easily communicate with clients and manage business tasks, as well as a texting lead generation tool called TextERA. TextERA utilizes SMS marketing by providing a number for leads to text when they're interested in a property. Since SMS marketing has one of the highest deliverability rates in the industry, this tool has generated more leads for ERA brokers and agents than Trulia and Zillow combined.
Although ERA Real Estate encourages their agents to join memberships such as the NAHREP (National Association of Hispanic Real Estate Professionals), NAREB (National Association of Real Estate Brokers), NAGLREP (National Association of Gay and Lesbian Real Estate Professionals), and more, they haven't shown any further dedication to inclusion and diversity.

Best for Control Over Commission Splits

PROS
Customization of compensation splits
Provides agents with maximum flexibility and independence
Choose your training needs and create your own work schedule

CONS
Lack of collaboration
Lack of teamwork or mentorship
May be difficult for new agents
RATING CRITERIA

Commission and Fee Structure
4.06
OUT OF
5
Training and Education Assistance
5.00
OUT OF
5
Marketing Support
3.50
OUT OF
5
Growth Opportunities
2.50
OUT OF
5
Soft Benefits
4.50
OUT OF
5
RE/MAX is a national real estate brokerage celebrated by agents for the ability to control commission splits, typically starting at a 95/5 split with an upfront desk fee. Fees are also adjustable depending on agent needs, but available resources might be light compared to other options. RE/MAX is ideal for agents who need a broker but are more interested in an advantageous split and less interested in the resources and branding of a national brokerage.
RE/MAX Commission Splits & Agent Fees
RE/MAX offers agents a wide variety of high split options. For agents who do not mind paying an upfront desk fee (which varies from office to office), the 95/5 split is the best option. This means that agents get 95% of each commission and the broker gets 5%, plus the monthly desk fee to cover rent, insurance, and lead costs.
RE/MAX offers secondary commission splits without separate desk or monthly fees in their RE/MAX Alternative Payment Plans (RAPP). RAPP integrates broker charges and monthly desk fees into the commission split; fees are taken out of commission payments so agents are not faced with a large monthly bill.
There are the three levels of RAPP supplied by RE/MAX for agents:
The 80/20 split means that you get 80% and the broker gets 20% of each sales commission.
The 70/30 split means that agents get only 70% of their commission with the rest going to the broker.
A 60/40 split means that the agent gets 60% of the commission and the broker gets the other 40%.
The higher the percentage retained by the broker means more access to RE/MAX resources for the agent. Without desk fees, agents are responsible for paying for their own expenses, such as buying leads, advertising, and marketing flyers. All of the RAPP programs have a total sales cap of $23,000 per year. Once the agent reaches their cap, they are automatically moved to the 95/5 plan.
Additional Benefits
RE/MAX has a robust offering of do-it-yourself classes through RE/MAX University. Agents can take classes through on-demand video, online, and in RE/MAX classrooms. Classes offer special designations, certifications, continuing education credits, and professional development. As a national franchise, RE/MAX agents always have the opportunity to move to management, switch brokerages, or launch your own franchise.
Although RE/MAX doesn't offer all agents a completed website like Keller Williams does, you get access to their "Design Center," a web-based platform with templates that can be used for mailing pieces, open house sheets, drip email campaigns, single property websites, and YouTube-compatible listing videos.
RE/MAX has actively taken a stand for diversity in many ways. They sponsor the National Association of Hispanic Real Estate Professionals (NAHREP), the Asian Real Estate Association of America (AREAA), and formed a partnership with the National Association of Gay and Lesbian Real Estate Professionals (NAGLREP).
Best for Tech-savvy Agents

PROS
Uses the latest technology to support agents and find listings
Helpful for agents in specialty markets like smart homes
Offers training in advanced niche areas

CONS
Difficult for agents unaccustomed to technology
Constant need to learn new tools and platforms
RATING CRITERIA

Commission and Fee Structure
3.63
OUT OF
5
Training and Education Assistance
2.63
OUT OF
5
Marketing Support
5.00
OUT OF
5
Growth Opportunities
3.13
OUT OF
5
Soft Benefits
4.55
OUT OF
5
Coldwell Banker Realty is an international real estate brokerage that stands out for their technologically advanced tools. Collectively dubbed the Coldwell Banker Realty CBx Tech Suite, these tools use algorithms to provide data on seller leads, property listings, and buyer locations. With this asset, Coldwell Banker Realty is best for agents who are comfortable using technology to find listings and engage with buyers and sellers.
Coldwell Banker Realty Commission Split & Agent Fees
Coldwell Banker Realty offers experienced agents a starting commission split of 80%. After your yearly cap of $15,000, you receive 100% of commissions. In addition, Coldwell Banker has moved away from the traditional brokerage model to an online model, where they don't have any required desk fees. However, there is a Document Reviewing Fee and capped Errors and Omissions (E&O) fees. When you hit certain milestones, they also offer partial rebates for the 6.5% royalty fees.
Additional Benefits
There is training at Coldwell Banker Realty for new agents and experienced agents. With online classes and classroom workshops in technology, marketing, sales, and more, you'll always have more opportunities to learn. You can also move to a management position or start your own Coldwell Banker brokerage.
To increase the visibility of local agents, Coldwell Banker Realty does national advertising on multiple media—web, smartphone, and TV. They also provide agents with a full marketing suite in the CBx Tech Suite. It includes a large and comprehensive variety of tools and technology to help you grow in your real estate career.
In addition, Coldwell Banker launched an Inclusive Ownership program in 2020 to increase the diversity in brokerages and franchise owners. They've also been recognized by many organizations and won awards such as the Women's Choice Award, the Top LGBTQ list, and more.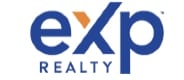 PROS
No desk fees or franchise fees
Extensive resources and support
Virtual world to easily access management

CONS
Can be overwhelming for agents
Lack of in-person contact or support from management
RATING CRITERIA

Commission and Fee Structure
3.25
OUT OF
5
Training and Education Assistance
3.75
OUT OF
5
Marketing Support
5.00
OUT OF
5
Growth Opportunities
1.25
OUT OF
5
Soft Benefits
2.46
OUT OF
5
eXp Realty is a virtual brokerage that provides agents with extensive training, technology, and marketing without desk fees. Its unique model provides agents with many options to earn more money, learn more about different topics, and utilize various marketing strategies. However, since all platforms are online, there can be a lack of person-to-person support, so it's best for experienced agents who value efficiency, training, and technology.
eXp Realty Commission Split & Agent Fees
When you join eXp Realty, you'll have a $149 startup fee, which includes your first monthly fee as well as business cards, your website, CRM, memberships, and much more. After your first month, you will have an ongoing monthly fee of $85 to cover all team tools, training, and support.
There is an 80/20 commission split until your annual cap of $16,000. Then, you will keep 100% of your commissions, but pay a $250 transaction fee per the next 20 transactions. However, eXp uniquely offers opportunities to make extra money through the stock equity plan, their ICON agent awards, and their revenue share plan.
Additional Features
In addition to eXp's unique brokerage model, they offer arguably the most extensive amount of resources to their agents. Many eXp agents online raved about the amount of training, technology, and marketing resources available. While this can be overwhelming to new agents, there isn't much that you might need as an agent that eXp doesn't have ready to offer.
In addition to the resources, as an agent, you use eXp World to contact all agents and employees. eXp World is a virtual reality platform where you create an avatar and go to different departments or attend meetings. It's a unique and effective way to give agents a home base and an easy way to make contact, stay informed, and stay efficient.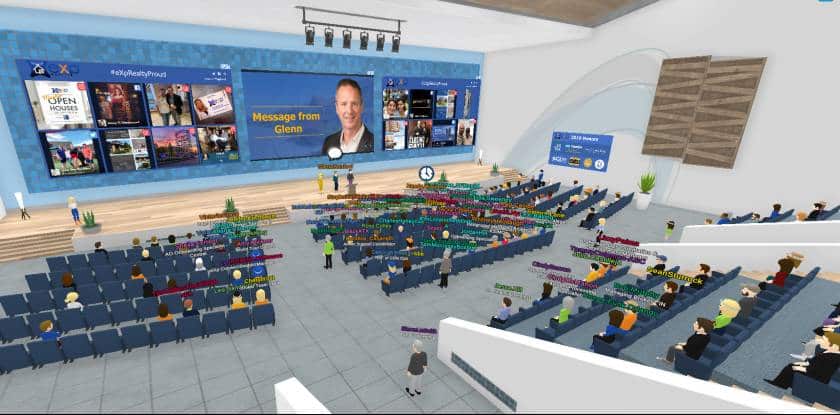 One eXp is a diversity initiative to build eXp Realty into a diverse and inclusive brokerage. As part of this initiative, there are a number of diversity groups within eXp, such as Black eXp network, eXp Asian network, eXp Latino, eXp LGBTQ network, and eXp Power Girls.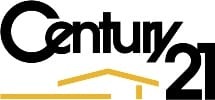 Best Real Estate Broker for Brand Recognition

PROS
No desk fees
High level of brand recognition
Easier to secure buyer and seller leads

CONS
Few growth opportunities
Standard commission split
Franchise fee
RATING CRITERIA

Commission and Fee Structure
2.25
OUT OF
5
Training and Education Assistance
5.00
OUT OF
5
Marketing Support
1.63
OUT OF
5
Growth Opportunities
3.75
OUT OF
5
Soft Benefits
4.30
OUT OF
5
Century 21 is a national real estate company that stands out for their respected brand with an established following. Century 21 uniquely boasts a 90% confidence and recognition level among prospective buyers and sellers—and has retained this reputation for the last 20 years. That makes Century 21 the best choice for new and experienced agents who want to boost sales by associating with a trusted real estate brand.
Century 21 Commission Splits & Agent Fees
Century 21 has a more traditional approach to commission splits. New agents start on a 50% split to make up for the lack of a desk fee. More experienced agents receive higher splits based on sales. Some offices may offer new agents higher splits with desk fees or graduated plans.
In most cases, Century 21 charges no desk fees at all. This can be a godsend for new agents who need every penny they have to generate leads and pay their bills. Century 21 does charge a royalty or franchise fee of 8%, however. The agent may have to pay all of this or may split it with the broker.
Additional Features
Century 21 includes brokers, managers, and agents in their free online and classroom-based training programs. They also offer self-paced webinars as well as in-person mentorship and coaching. Although there is an opportunity to grow into a management position or launch your own brokerage, these positions don't open up frequently. This is the only downfall of maintaining a consistently trustworthy brand with a low turnover rate.
Century 21 supplies agents with plenty of print and online marketing materials. Their print materials make it easy to customize without wasting hours on design, and they've set up an easy way to create advertisements. By using their templates, the Century 21 brand stays consistent and you save time and money. Just like Keller Williams, Century 21 has earned a spot on the Forbes' best employers for diversity in 2019 and 2020.
Alternative: Regional Real Estate Companies
While we chose to highlight nationally recognized companies because they serve the largest audience, it is worth noting that local brokerages often give an agent more mentorship opportunities and room to shape a company. This means that if you are looking to start slowly and learn the ropes from a seasoned professional, you may be better off working with a smaller, regional brokerage.
Therefore, if you already have an established sphere of influence and are looking for an option that will give you a greater sense of ownership in the company's success as well as camaraderie, take the time to compare these companies against local or regional brokerages in your community. For more guidance as to which type of brokerage might be best for you, visit our article on how to choose a real estate company.
Frequently Asked Questions (FAQs)
Do you get a base salary as a real estate agent?
Agents typically do not earn a paycheck until their first sale, so you should be financially prepared to be in business a few months without income. The only exception is joining a company like Redfin, which employs agents as full-time, salaried employees.
Do I have to sign with a brokerage?
Signing with a sponsoring broker is required by law in all states; legally, you have to associate your license with an established brokerage. Instead of a physical office, however, you can sign with a virtual broker like eXp Realty (mentioned previously) or an alternative known as Real (if available in your state). Or, get additional guidance by reading our article on finding a sponsoring broker.
Will a brokerage train me to get my real estate license?
You cannot start working for any broker without a real estate license. Your broker will provide some training to help you grow in your field; however, you have to complete your real estate license on your own after taking prep courses from a real estate school. Here are some of the best online real estate schools.
Bottom Line
Deciding which is the best real estate broker to work for depends on your needs and career goals. We considered the fees, commissions, training programs, marketing, and growth opportunities to identify Keller Williams as the best overall real estate company in 2021. Not only do they boast tremendous growth opportunities, but they offer exceptional training and impressive commission splits.
How We Evaluated the Best Real Estate Companies
The brokerage you choose to work for can heavily influence an agent's potential for success, but it can be difficult to change brokerages after getting started. This is why it is best to find out all you can about the best real estate broker to work for before making a commitment. To help, we evaluated popular national brokers based on their commission split, desk fees, training, brand recognition, and marketing efforts to promote agents.
We found Keller Williams to be the best nationally recognized real estate broker to work for. This is because the well-known brand offers agents a generous commission structure with affordable desk fees, ongoing training opportunities for professional growth, and profit sharing. You can learn more about what factors went into our evaluation, and what weight we placed on each criterion, by clicking below:
30%
Commission and Fee Structure
15%
Training and Education Assistance
30% of Overall Score
When evaluating brokerages, we considered the factors that affected an agent's earning potential. This included the commission split structure offered by a brokerage as well as what desk, marketing, or other administrative fees were charged back to an agent.
25% of Overall Score
One of the biggest benefits to agents who sign with a national brand versus a local or boutique brokerage is name recognition, which can help with building trust. However, agents should never rely on the brokerage's reputation alone. This is why we looked for brokerages that offered access to or provided complementary marketing tools and resources, which could help an agent attract clients or get their listings noticed.
15% of Overall Score
All licensed agents, regardless of state, are required to attend hours of continuing education training as a condition of maintaining their license. While these programs are offered by real estate schools independent of any brokerage, and ensure an agent is up to date on the latest laws and regulations, the best brokerages to work for offer additional training and professional development opportunities.
15% of Overall Score
When evaluating brokerages, we also looked for those that offered a path for professional growth. We paid close attention to those that offered mentorship or management programs as well as brands that allowed you to open your own brokerage one day when an agent is ready to take the next step in their career.
15% of Overall Score
The team you work with plays a large role in whether or not you find satisfaction working with a particular brokerage. Therefore, we also considered factors such as culture and work-life balance from agent reviews as well as if a brokerage promoted diversity at all levels in addition to their national footprint.
*Percentages of overall score