Continuing education is required of every real estate agent, with specific requirements set by state real estate commissions. While the terms and frequency may vary with location, real estate continuing education can be an easy requirement to fulfill with the right provider. We reviewed the six best continuing education for real estate agents.
Top 6 Real Estate Continuing Education Providers 2019
| Real Estate Continuing Education Provider | Best For |
| --- | --- |
| | Best overall real estate school for continuing education with traditional format and material |
| | Last-minute agents who want quick on-demand options for continuing education |
| | Mobile agents who prefer variety in their coursework experience |
| The CE Shop | Commercial real estate agents who want continuing education options |
| | Agents on a budget who want affordable coursework without losing quality |
| | Agents who would like a gamification experience |
Which Continuing Education Provider Is Right For You?
How We Evaluated Real Estate Continuing Education Providers
Real Estate Agents are required to enroll in continuing education courses in order to renew their license, however, available courses can differ in quality and scope from school to school. Our approach for evaluating the best real estate continuing education was based on the criteria most important to the use of services by agents and brokers. Areas such as price, states covered, course formats, and features were incredibly important as a comparison point for our review.
The criteria we used to evaluate the best include:
Pricing – The approximate cost per course and credit hours were explored for each provider.
States covered – The number of states that the provider was able to offer continuing education courses for was listed for each provider, offering you a quick glance review to check your state's inclusion.
Course formats – Online, text-based, and video formats are an important factor in student engagement and compatibility with individual learning style.
Demo available – Being able to witness course format prior to purchase was a factor considered.
Features – Any specific features offered within the course were highlighted, such as note-taking systems, the ability to print course materials to PDF for off-line study, and other notable offerings.
Recommended device – With agents using multiple devices to complete day-to-day tasks, courses were evaluated for compatibility on desktop, laptop, and/or tablet.
Student support – Where students may have questions and require contact points as they navigate online material, customer service was found to be an important component to continuing real estate education.
Based on the criteria above, we chose McKissock as the best overall real estate continuing education provider for its accessibility, structure, availability, and price point.
McKissock: Best Overall Real Estate Continuing Education Provider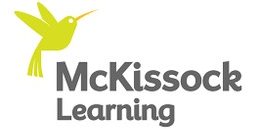 We rated McKissock as the best real estate continuing education provider of 2019 for its broad availability across states, reasonable pricing, easy accessibility, and traditional structure that makes a predictable format that is easy to use. McKissock is approximately $15 to $30 per course.
McKissock Pricing
McKissock real estate continuing education courses stacked favorably in comparison to the competition, averaging $15 to $30 per course, while others such as Kaplan typically charge more than $35 per text-based course. McKissock, much like the others, also offered packages which can be tailored to your state's requirements.
An example of state packages for real estate continuing education would be the Pennsylvania state 14-hour license renewal package priced at $62.97. This includes five courses to help Pennsylvania real estate agents meet the criteria of their state, without having to personally select out of a range of options or do calculations. Packages like these are available across states at similar price points.
Membership options are also available through McKissock that allow continuing education for real estate agents to take place in a more flexible capacity. For example, in Pennsylvania, you would pay $88.20 for a McKissock CE Plus Membership that includes access to all CE courses in that state, as well as other professional development content such as videos and webinars. McKissock even provides a CE calculator along with this program so that you can track the courses you take to be sure you are meeting requirements as they arise.
McKissock Features
McKissock offers a straightforward and easy-to-use platform for real estate continuing education. Although the courses are primarily text-based (unlike Kaplan, which also offers video learning), the material is solid and the platform includes the elements that matter most at a very reasonable price point.
McKissock Features Summary
Features

States covered
All 50 states, limited offerings in Maryland
Course formats
Mainly text-based
Demo availability
Course demo found here
Features



Ability to email course instructors


Live chat feature with other students taking the course


Note-taking feature within the course that can be printed for outside study





Recommended device
Desktop is recommended, but will work on iPad, phone, or other devices using a Google Chrome or Firefox browser
Student support
Phone or email
Mon-Fri 8:00 am-8:00 pm EST
Sat-Sun 12:00 pm-3:30 pm EST
Text-Based Courses
McKissock features a primarily text-based platform that structures courses with ongoing quizzes and an exam at the end of modules to assure mastery. The courses are best used on desktop, according to the company, but can be accessed on any device that uses Google Chrome or Firefox browsers, including your phone or tablet device.
Flexible Class Environments
Courses by McKissock provide as much or little class environment as you like, with online chat available with others taking the course, a convenient note-taking feature, and the ability to email the instructor.
Solid Technical Support
Technical support for newly enrolled individuals or students of McKissock was solid and offered via phone or email every day of the week, within some limited hours.
What Is Missing from McKissock
McKissock could benefit from increased course offerings and expanding their presentation methods. While offering a great range and variety of real estate continuing education courses in some states, there are other states, such as Maryland, where they may have only one or two offerings that could be expanded upon.
McKissock could also create more video and add sound to content to make the material a bit more lively. Although text-based material does the job, giving students an option to engage visually or in more auditory ways would be a favorable addition that may reach those with a variety of learning styles.
What Users Think About McKissock
McKissock has an average rating of 4.5 stars out of 5 in a total of 723,960 reviews. Users felt the strength of their continuing education was the ability to meet criteria in self-paced study with high-quality, easy-to-use material.
Unfavorable reviews about McKissock's real estate continuing education courses focused around their lack of exciting content. Courses are primarily text-based, and this was seen as a bit bland for some who were looking for a variety of mediums for greater engagement.
Where to Find McKissock
McKissock real estate education is accessible to anyone. You simply go to their continuing education platform, select a state, and sign up for individual courses or packages with the ability to pay online. Individual courses do allow you to review the materials up front or "sample" the course, and have brief descriptors and prices prominently noted for your review.
Kaplan: Best Real Estate Continuing Education Provider for Last-Minute Agents


We selected Kaplan as the best continuing education provider for last-minute agents because of the on-demand video options and ability to join courses and complete requirements when under time constraints. Courses are $39 for text-based and $49 for video, which makes it a bit more expensive than some.
Kaplan Pricing
Kaplan offers real estate continuing education for the reasonable price of approximately $39 per text-based course and $49 per on-demand video course. Much like McKissock, Kaplan offers packages that help agents meet the requirements of their particular states at various price points.
An example of pricing can be found in examining their Pennsylvania package, a 14-hour package to meet requirements, which is priced at $79 for three courses. McKissock offers the same package for $62.97 and breaks the course load into five smaller courses, rather than three with more hours per course.
Kaplan Features
Kaplan allows both text and on-demand video coursework at a reasonable price point that will suit those pressed for time. Although Kaplan does not offer continuing education courses across all states, as McKissock does, and is not mobile-friendly, it does offer high quality and engaging courses quickly.
Kaplan Features Summary
Features

States covered
All states excluding AK, AZ, CT, DE, FL, HI, KS, NH, NE, WY
Course formats
Offers text-based and on-demand video
Demo availability
Features

Ability to email course instructors
Ability to request call from instructor
On-demand videos incorporate field videos
Pre-recorded lectures on videos to access any time
Unlimited attempts on final exams with no additional charge

Recommended device

Desktop or laptop is recommended
Not mobile-friendly

Student support

Phone for technical support, available 24/7
Phone or email available for student support Mon-Thu 8:30 am-7:00 pm ET, and Fri 8:30 am-6:30 pm ET
Curriculum support is also available via email, with responses no later than 24 hours
Email to professors available, with phone call request for academic support
On-Demand Courses
The best feature of Kaplan is the ability to take on-demand courses that are engaging, give immediate access, and allow you to go at your own pace. On-demand courses provide pre-recorded lectures that allow you to attend class anytime and from any location, and give you unlimited attempts to pass the final exam without any additional fee.
Integration of Field Videos
One thing we liked about the on-demand course offerings in their continuing education for real estate agents was the integration of field videos. Field videos are a feature not offered by McKissock or others, and allows unparalleled insight into real-world examples and scenarios that agents face. Students are given periodic "concept questions" to increase understanding and help them reflect on material as it progresses.
Text-Based Options
If you are a more traditional learner and prefer text, Kaplan also offers text-based courses that are less expensive. Along with text, however, these courses offer pictures, graphics, and charts that also help you visualize concepts. Material in text-based offerings are divided into units, where you are quizzed until your final exam.
Student Support
Overall, Kaplan offers solid course offerings with impressive student support features. Whether technical support, curriculum support, in-course support, or student support in course information or selection, Kaplan has assistance available to help you.
What Is Missing from Kaplan
Kaplan could improve upon its geographic offerings and mobile-friendliness. As of this article, continuing education for real estate agents through Kaplan is still not offered in approximately ten states, making accessibility a possible issue for some who may want to use this provider.
Kaplan also lacks accessibility across devices. According to customer service representatives, courses are best accessed through traditional desktop or laptop and are not mobile-friendly. This was surprising given how often real estate agents use their iPad or mobile phones, and is something that could be improved upon for future offerings.
What Users Think About Kaplan
Kaplan gets an 8.6 out of 10 from 1,012 reviews on Reevoo, with high marks given for the on-demand content, ease of use, and quality of the material. Many individuals discussed the benefits of being able to complete real estate coursework online with busy schedules.
Criticisms of Kaplan seemed to focus largely on specific instructors that certain students did not like or took issue with. For example, one student said a particular instructor was "monotone" in vocal presentation.
OnCourse Learning: Best Real Estate Continuing Education Provider for Agents Who Prefer Variety in Course Format

OnCourse Learning was our choice for agents who want variety in their course mediums. By offering traditional courses, but integrating some videos and gamification, OnCourse Learning adds a unique element to coursework that can be challenging for some. Pricing was mid-range compared to competitors at $29 to $49 per course.
OnCourse Learning Pricing
OnCourse Learning offers individual courses with prices ranging from $29 to $49. When accounting for credit hours is included, the lower end is more expensive than McKissock, at $15 to $30 per course. However, the higher range of $49 offers seven credits, which may be seen as a value. At McKissock, a seven-hour course is approximately $100.
As a point of comparison with other programs, the Pennsylvania-bundled package for continuing education for real estate agents is $89, and includes two courses that meet the 14-hour requirement. This is more expensive than Kaplan and McKissock, but less expensive than The CE Shop at $99 to meet the same requirements.
OnCourse Learning Features
OnCourse Learning features include the integration of videos and gamification into a more traditional format that most learners would expect to encounter, incorporating the best of both. Traditional learners will find courses are made more lively by these additions.
OnCourse Learning Features Summary
Features

States covered
All states
Course formats
Offers text-based, interactive tutorial coursework integrating some video and gamification
Demo availability
Features

Interactive boards to share information with fellow students and instructor
Gamification and videos added to traditional format
Status dashboards for current and previous courses assist organization
Free career webinars available that assist professional growth on real estate topics

Recommended device

Desktop or laptop is recommended
Can be accessed by devices, such as tablets, that meet system requirements

Student support

Phone and email for administrative and technical support Mon-Fri 7:30 am-7:30 pm CT
Phone or email for instructor assistance Mon-Fri 7:30 am-7:30pm CT
Integrates Videos and Gamification
OnCourse Learning presents courses in a traditional but modified framework that helps to add variety to courses and improve engagement. Unlike McKissock and The CE Shop, which offer text-based programs exclusively, OnCourse Learning attempts to integrate some videos and gamification to their online learning platform, which is done through an interactive tutorial process. The material is presented in a way that seems to engage students a bit more, even including interactive boards to share with fellow classmates, as well as testing and monitoring their progress along the way.
Accessibility Across Devices
OnCourse Learning is accessible anywhere through desktop, laptop, and tablet as long as they meet the technical requirements and have a flash player enabled. Some sophisticated phones may also be able to meet this requirement, but the course is not considered mobile-friendly and is not likely to be as easily accessible on mobile as compared to The CE Shop. This is due primarily to the integration of some of their more interactive features rather than text-only.
Superior Student Support
OnCourse Learning provides solid student support for instructor assistance that was superior to other schools we looked at, giving both a phone number and direct email for instructor help on content. While schools such as Kaplan do give this information, the accessibility seemed greater for OnCourse, with more distinct hours of expected operation and assistance, rather than simply a 24-hour turnaround time.
What Is Missing from OnCourse Learning
We found the price point of individual classes a bit steep for OnCourse Learning. While they do provide higher credit hours for their higher prices, we liked that McKissock offered some smaller and shorter courses for a lower price on topics that might simply need a refresher and not a lengthy commitment. Often, Kaplan competed with pricier options, but with an on-demand video format that many might find more compelling at those rates.
What Users Think About OnCourse Learning
Users on Facebook rated OnCourse Learning a 3.5 of 5 stars in only 38 reviews. OnCourse Learning is formerly known as Career Webschool. Users have stated that they had used this service before with good results, but since this acquisition, it seems that there are some technical issues they are working through as they establish their new brand.
Career Webschool was the first school to have real estate courses approved for computer-based learning in any state, with a solid reputation for quality education. We assume these periodic glitches will be remedied with expediency.
The CE Shop: Best Real Estate Continuing Education Provider for Commercial Agents

We recommend The CE Shop as the best real estate continuing education provider for commercial agents because of their extensive course offerings specifically in commercial real estate. The CE Shop offers text-based courses starting at $19 each, which is on the low end or range comparative to other providers.
The CE Shop Pricing
The CE Shop offers real estate continuing education courses ranging from $19 to $55 per course, and is one of the more expensive schools for completing coursework. This is more expensive package than both McKissock and Kaplan.
As an example, the Pennsylvania 14-hour CE Package is $99 and includes five courses that complete the Pennsylvania requirement. This package is more expensive than similar packages that complete the Pennsylvania requirement offered from McKissock and Kaplan at $79 and $62.97, respectively.
The CE Shop Features
The CE Shop offers text-based courses that can be accessed by any device, and allows users to self-pace continuing education, track course progress, and gives the ability to study both on and offline. While the features themselves are not outstanding compared with others, their offerings to commercial agents are often superior.
The CE Shop Features Summary
Features

States covered
All states covered
Course formats
Text based courses, periodic video for "virtual field trips"
Features

Course orientation pages
Table of contents in courses
Material can be printed to study offline
Automatic course progress tracking
Check for understanding review slides

Recommended device

Desktop, laptop, tablet, or phone (Google Chrome browser recommended)

Student support

Phone, chat or email available 7 days per week, Mon-Fri 8 am-10 pm EST, Sat-Sun 8 am-7 pm EST
Curriculum staff support for educational questions available by phone Mon-Fri, 8 am-10pm EST
Convenience
Convenience is a key benefit to The CE Shop. With the ability to access your courses with any device (as long as you use Google Chrome), you have the ability to study whether standing in line at the bank or waiting for potential clients to walk into your next open house. Accessibility is king at The CE Shop, with options that surmount competitors like Kaplan, who although offering on-demand video, does not have the ability to be accessed outside of your desktop or laptop.
Commercial Real Estate Offerings
The other area in which The CE Shop shines is in the ability to offer commercial real estate continuing education. While others struggle to provide commercial courses, The CE Shop offers commercial education that helps agents grow their expertise in this area of practice.
Course Availability Across the U.S.
While competitors such as Kaplan and McKissock can struggle to be present equally in every state, The CE Shop offers solid offerings within continuing education in all 50 states. They offer course progress and tracking to be sure you are meeting your state requirements, and the ability to access your certificates for five years if you happen to lose one moving offices.
What Is Missing from The CE Shop
The CE Shop has accessibility and a range of course options, but a weakness is their lack of video offerings. While some courses offer "virtual field trips," the video content is minuscule, not on testable items, and elective. Incorporating on-demand video lecture options like Kaplan would certainly make their course offerings more robust, as well as give professionals the ability to listen to courses anywhere, such as in the car or watch them at the gym.
What Users Think About The CE Shop
Google student reviews of The CE Shop give them a 4.5 out of 5-star rating out of 157 reviews. Happy users stated that the course content prepared them well, had solid study materials, and was easy to navigate. Some users stated that the courses were poorly written or the all-text format seemed a bit dry.
360 Training: Best Real Estate Continuing Education Provider for Agents on a Budget


We recommend 360 Training as the best real estate continuing education provider for agents on a tight budget. Although not offering continuing education training in every state, the courses provided are some of the most cost-effective and high-quality in the market today in comparison with other providers, starting at $11 per course.
360 Training Price
360 Training offers package prices that are difficult to beat for continuing education. When compared with other providers, we found 360 Training to offer the best prices overall when examining packages for continuing education.
Although not offering courses in Pennsylvania, we looked at their Connecticut package, where they offer five courses for real estate continuing education for $55. While individual courses range from $20 to $30, with the package pricing at $11 per course, it is the least expensive of any training service we reviewed. The closest competitor in package pricing would be McKissock at $12 per course with package pricing.
360 Training Features
360 Training offers cost-effective, solid courses. While highly accessible through any device that has a flash player and uses a Chrome, Internet Explorer, or Firefox browser, there may be some limitations with devices that do not have a flash player. Training courses are bare-bones compared to other providers. No gamification or on-demand video courses are available.
360 Training Features Summary
Features

States covered
32 states available for continuing education
Course formats
Text-based courses
Demo availability
Features

Integrated voice-over, video, slides
Material can be printed to study offline
Integrated quizzes

Recommended device

Desktop, laptop, tablet, or phone (Google Chrome, Internet Explorer, Firefox, and Flash player necessary)

Student support

Phone, live chat, or email available for technology or content questions, Mon-Fri 8 am-8 pm CST, Sat-Sun 8 am-2 pm CST
Text-Based Courses with Some Integrations
360 Training offers elevated courses but with limited interaction. For example, courses are text-based, such as McKissock and The CE Shop, although the integration of periodic voice-overs, video, photos, and slides help the material. There is no ability to interact with peers or engage with a class community.
High Level of Accessibility
The coursework is incredibly accessible at 360 Training. We appreciated that real estate continuing education could take place whether on your phone, on a tablet, or sitting at your desktop. As long as the basic requirements were met, your coursework could be completed in the small amounts of time agents often have between appointments or obligations.
Cost-Effective
Pricing of packaged courses was a great draw to 360 Training. While other companies offer packages similarly bundled for convenience, none could beat the pricing. For example, when comparing Connecticut continuing education bundles, 360 Training offers this for $55, while The CE Shop had a similar bundle for $99.
What Is Missing from 360 Training
While the prices are wonderful for real estate continuing education, the classroom environment and community could be improved. While places like OnCourse Learning has interactive boards to share information with fellow students, and McKissock has a live chat feature with other students, 360 Training has no ability to communicate with anyone in the course.
What Users Think About 360 Training
Users give 360 Training 4.8 of 5 stars on 303 reviews, as displayed on their primary website. Students primarily complimented the user-friendly, well-written courses that were easy to access and provided a flexible way to meet their credits while working busy careers. Some users (through Trustpilot reviews) found that courses freeze periodically, causing frustration.
Interact CE: Best Real Estate Continuing Education Provider for Gamification

We recommend Interact CE as the best real estate continuing education provider for a gamification experience. In states where their services are available, this provider makes continuing education for real estate agents actually fun. While a bit more expensive than other providers, the experience is worth it for some.
Interact CE Pricing
Interact CE has individual courses ranging from $12 to $69, and packages up to $127. Although not the least expensive in course offerings, most agents would be hard pressed to put a price tag on actually enjoying their experience acquiring continuing education credits.
The expense is a bit more for perhaps a bit of fun completing your continuing education. For example, McKissock's New York continuing education bundle is $90.97, as compared with the same credit hours and bundle from Interact CE listed at $127.
Interact CE Features
Interact CE stands out from the crowd with offerings that can provide an immersive gamified experience. While some required courses will just have a touch of game mechanics, others function as simulators for real-world experience and are noted accordingly in the course offerings.
Interact CE Features Summary
Features

States covered
13 states available for continuing education
Course formats
All courses include game mechanics, some completely gamified providing real-world simulators
Demo availability
Course demo here
Features



Countdown clocks for quizzes


Leaderboards for rankings


Integrated quizzes



Recommended device



Desktop, laptop, tablet, or phone



Student support



Support button via website, email, or phone Mon-Fri 9 am-5 pm PST


Gamification Options
Interact CE provides real estate continuing education coursework that ranges from partially gamified to entirely immersive. Some courses are more text-based and have countdown clocks for quizzes and leaderboards to keep interest, while others are noted as completely gamified.
For example, your ethics course would entail playing "Ethics Adventure," a graphic story that you navigate, while also holding to the NAR's code of ethics standard and meeting the state licensing requirements of your state.
Easy Format
Courses are structured in small snippets for mastery, and Interact CE hopes that by making elements fun as well as immersive, they also make them more memorable and applicable to the real-world experiences of real estate agents. The customer representative we spoke to likened it to having a pilot who took a multiple-choice test as opposed to one who learned to pilot the plane via simulator.
Broad Course Accessibility
Another outstanding feature of Interact CE was the availability of their courses across devices. We appreciated the ability to log in and complete courses or parts of courses through desktop, tablet, or phone and the ease of use and availability that offers to busy professionals who are often on the go.
What Is Missing from Interact CE
Interact CE is a fairly new offering that is still expanding into various markets, with availability in only 13 states at the current time. While they assure us that they are currently in process for wider adoption and speaking with a number of states, we are uncertain when it will be available to a larger number of states.
Secondly, Interact CE does not include any sort of student interaction within or across courses. While there is a leaderboard available, so that you can compare your ranking in these sort of "games" to the performance of others taking the class in your state, there is no ability to chat with them, such as offered by McKissock. Being able to live chat in this format might enhance the course community as well as offer an enhanced experience with the content.
What Users Think of Interact CE
Google reviews of Interact CE are promising, with an impressive five stars out of seven available reviews. While data is limited, those who shared their opinion remarked that the experience was both easy and incredibly enjoyable. Continuing education coursework for real estate has the primary criticism of being bland, and this would certainly remove that one variable for most.
State-Specific Continuing Education Courses
The requirements for renewing your real estate license vary from state to state. We chose to focus on providers that had a nation-wide presence or offered online courses in order to provide the broadest possible recommendation for agents looking to secure their required education credits. However, there may be courses required by your state that aren't offered in other parts of the country. For this reason, it is also a good idea to check out the best state-specific continuing education providers for your area before signing up for any course.
Best Continuing Education Providers by State
| | | | | |
| --- | --- | --- | --- | --- |
| Alabama | Alaska | Arizona | Arkansas | California |
| Colorado | Connecticut | Delaware | Florida | Georgia |
| Hawaii | Idaho | Illinois | Indiana | Iowa |
| Kansas | Kentucky | Lousiana | Maine | Maryland |
| Massachusetts | Michigan | Minnesota | Mississippi | Missouri |
| Montana | Nebraska | Nevada | New Hampshire | New Jersey |
| New Mexico | | North Carolina | North Dakota | Ohio |
| Oklahoma | Oregon | Pennsylvania | Rhode Island | South Carolina |
| South Dakota | Tennessee | | Utah | Vermont |
| Virginia | Washington | West Virginia | Wisconsin | Wyoming |
Bottom Line—Continuing Education for Real Estate Agents
Real estate continuing education providers are more varied in price, format, and offerings than one might initially imagine. After reviewing the options above, you should be prepared to select a course that matches your budget, personality, and time frame your real estate continuing education courses can be completed in, and in a way that best suits your needs.
We chose McKissock as the best overall real estate education provider. With its broad availability across states, easy predictable structure, and reasonable pricing, McKissock was able to offer just about anything a real estate agent might need for only $15 to $30 per course.