Chances are if you're reading this article you need to complete your real estate continuing education requirements. Quickly. Since you're busy closing deals, you need a course that's flexible, affordable, and ideally won't bore you to tears. Luckily, we're here to help.
In this article, we ranked the top three real estate continuing education courses–Brightwood Real Estate Education, The CE Shop, and McKissock–that you can take online and at your own pace. Here's how they stacked up.
We chose Brightwood as the best real estate continuing education school because they are the only continuing education provider to offer on-demand video courses and classroom courses in addition to text-based online courses. They also have a great reputation and are very competitively priced compared to the other two providers we tested.
Pricing

Learn More
CA: $145
TX: $119
NY: $133
FL: Unavailable
IL: $69
PA: $97
CA: $64.95 (correspondence only)
TX: $59 (electives only)
NY: $129.95
FL: $19.97
IL: $75.95
PA: $89.95
CA: $79
TX: $139
NY: $139
FL: $19
IL: $69
PA: $79
States Covered

Learn More
Available in 17 States

Not Available in: IA, ID, HA, FL, DE, CT, AZ, AK, AL, KS, KY, LA, MA, MD, MT, MS, OK, ND, NH, OK, RI, SC, SD, UT, VT, DC, WV, WI, WY
All 50 states (only partial in states with in person course requirements: NC, PA, ID, IA, NM, NV, LA, SC)
All 50 states (only partial in states with in person course requirements: NC, PA, ID, IA, NM, NV, LA, SC)
Course Formats Available

Learn More
Online - text based and on demand video lessons

In Classroom (MN, TX, CO, CA, NC, PA only)
Online - text based

Correspondence education
Online - text based
Demo Available

Learn More
On demand video & text-based course demo
Text-based course demo
Text-based course demo
Interactive Features

Learn More
Not Offered
Email instructor, chat w/ other students, note taking system
Can print course in PDF to study offline
Recommended Device

Learn More
Desktop/laptop recommended
Desktop/laptop recommended
Desktop/laptop or tablet recommended
Student Reviews

Learn More
3.5 out of 5
4.95 out of 5
98% Student Satisfaction rating

We chose Brightwood as the best real estate continuing education (CE) school for three primary reasons:
They're the only real estate continuing education school to offer on-demand video and classroom-based courses

They have an excellent reputation

Their pricing is competitive with the other two schools we looked at
On-Demand Video and Classroom Courses
A lot of agents (myself included) get so busy we end up putting off continuing education until the last possible minute. When given the choice between meeting a client or sitting in front of the computer for hours on end, we're going to choose the client every time. At the end of the day, many of us are still going to be scrambling to complete our CE hours on tight deadlines. That's why engaging courses are so important.
Instead of a boring text-based course, Brightwood offers on-demand video courses as well as in-person classroom training. Since most agents are highly verbal learners, listening to a lecture can make a 4 hour class much, much more bearable.
Because of travel time, classroom courses can be a bigger time sink than online courses or on-demand video courses. That said, they can also be fun. After fulfilling my first continuing education requirements online, I opted for a live classroom the second time around. The difference was night and day. The speakers were entertaining, and I had ample time to ask questions and have discussions with fellow agents. Not only did the time pass more quickly, but I felt I learned more as well. If you have the option (and time) to take your CE in a classroom setting, I highly recommend it.
Brightwood's Sterling Reputation
Brightwood has been offering professional training and education for more than 70 years. They offer licensing courses and continuing education courses for a wide variety of professions, including real estate. They have become synonymous with continuing education. While there are plenty of great schools with sub-par courses, Brightwood isn't one of them. Their courses are almost always rated very highly by former students.
Competitive Pricing
Since Brightwood offers training options that most CE courses don't, and has a sterling reputation, you would think they would be far more expensive than their competitors. Lucky for you they aren't. Brightwood's courses consistently came in either very slightly more expensive or less expensive than the competition. That said, there are much cheaper options available if budget is your only concern. More on this later.
Drawbacks
The only real drawback we found with Brightwood was the fact that they simply weren't available in enough states. Don't sweat it though. If Brightwood is not available in your state, the other two options we reviewed are solid options as well.
Best Real Estate Continuing Education Where Brightwood Isn't Available: McKissock

If Brightwood isn't available in your state, McKissock can be a great alternative. Founded in 1990, McKissock offers licensing and continuing education courses for real estate agents, brokers, and appraisers. They also have some great features for agents as well as a great rating with the Better Business Bureau.
One great feature that McKissock offer agents is the ability to email course instructors and chat with other students while taking online courses. In my opinion, live teachers are always preferable, but this can be a great option as well if you want to interact with your instructor.
Best Real Estate Continuing Education School for Tablet Users: The CE Shop

The CE Shop was the only real estate continuing education school that offered full support for tablet users. Since the other two are browser-based, they might work on your tablet, but The CE Shop was the only school to guarantee it.
While this might not be a huge selling point for some agents, for agents who rely almost entirely on their tablets, this is a god send. Instead of lugging your laptop and charging cable to a slow open house or the coffee shop, you can just fire up your tablet and finish your CE requirements on the go.
Perhaps more importantly, The CE Shop is available to agents in a lot more states. Since they're also a bit cheaper than Brightwood in a few states, you might be able to save a few bucks. However, they don't offer video or classroom course options which many agents want.  
In-Depth Review: Brightwood vs. McKissock vs. The CE Shop
Pricing
Pricing and convenience are more than likely the two most important criteria agents judge CE courses on. Depending on what state you're in you should expect to pay around $75-150 for a good CE course. This can vary widely by state, but generally speaking the more required hours in the course the more expensive it will be.
Since there is a lot of competition in this space, pricing was fairly similar across the board. Here's how the three companies stacked up.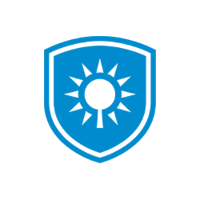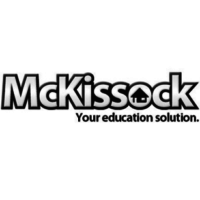 >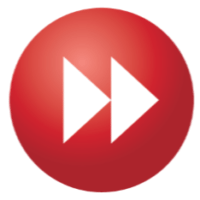 ---
States Covered
The best education in the world won't do you much good if it's not available in your state.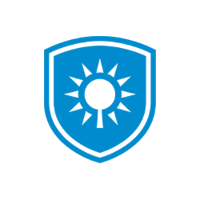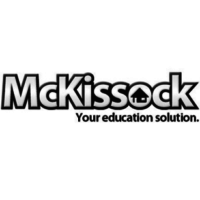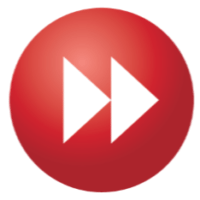 ---
Course Formats Available
While many agents simply don't care about the format of their CE course as long as it's convenient to take and of high quality, some are far more interested in video or in person training. Here's how the three companies stacked up in terms of the course formats offered to students.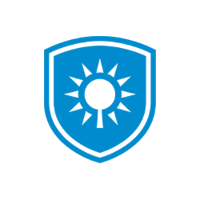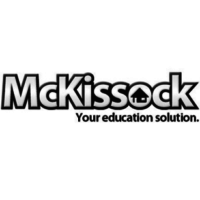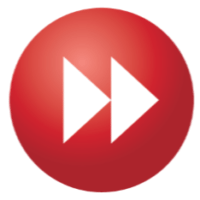 ---
Demo Available
While none of the schools offer a demo in the true sense of the word, they do have videos which walk through the main features of their course software. Click on the links below to watch a quick overview of how each school's software works.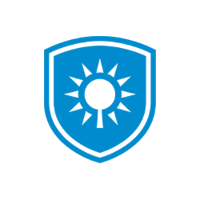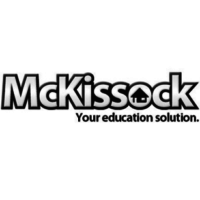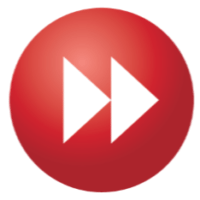 ---
Interactive Features  
Being able to interact with your instructor or other students can really help you understand certain topics. Here's what the three companies offered for interaction.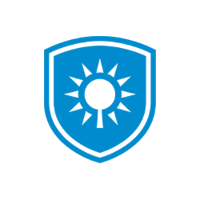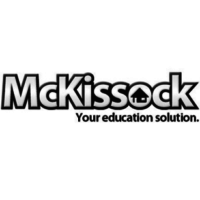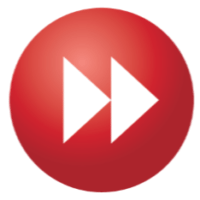 ---
Recommended Device
The tablet has become so ubiquitous in our industry that many agents carry them everywhere and have almost entirely given up on desktops and laptops, After all, they can run everything from open house apps like Open Home Pro to CRMs and transaction management software like Dotloop all on their tablets. Taking their CE courses on their tablets only seems natural.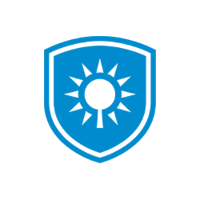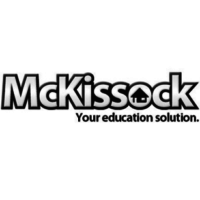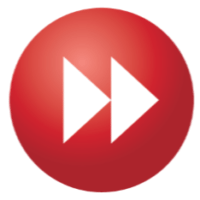 ---
Student Reviews
While in most cases we recommend our readers take online reviews with a grain of salt, they are something that people almost always expect in our reviews. Here's the problem with most online reviews.
Reviewers are going out of their way to log into a third party website and leave a review of an experience they had with a company. As you might expect, reviews tend to be evenly split between great and terrible.
To more accurately gauge how students felt about these courses, we looked to reviews that former students left after taking the courses. Since the companies were prompting students to leave these reviews, in theory there should be far more balanced reviews of the course. That said, please remember that these reviews are self reported by each company.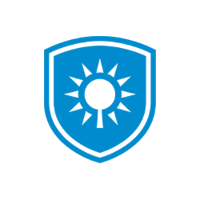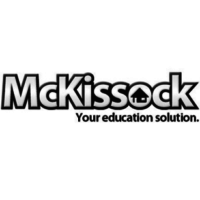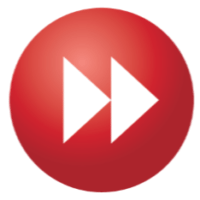 ---
All Options for Real Estate Continuing Education School
Name
Best For:
Brightwood
Students Looking for On-Demand Video or Classroom Training
The CE Shop
Students Looking for a Good Balance of Affordability and Quality
McKissock
Students Looking for a Good Balance of Affordability and Quality
Institute for Continuing Education (4ice.com)
Agents With Small Budgets.
If you just want the cheapest possible CE without any frills, 4Ice is an unbeatable option. A CE course in New York is ~$140 at CE School, Brightwood, and McKissock, but only $79 at 4Ice! I personally took this course for my CE in 2014.
Real Estate Academy for Continuing Education
Manhattan Real Estate Agents
While this course is only available for agents who can travel to New York City, if you have the chance to take it, take it! I chose this for my continuing education courses.

Esther Muller and her guest speakers are all incredibly knowledgeable and offer insight from decades of experience. Even better, they know how to keep a room full of real estate agents entertained. Highly recommended.
Career WebSchool
Agents Who Use Tablets
Career Web School is another great option for agents who use tablets. If you know someone looking for affordable licensing classes, they were also our pick for best budget real estate school.
Fit Small Business is partnering with Career WebSchool to offer online real estate courses.
45 Hours Online
California Agents with VERY Small Budgets
Incredibly, 45 Hours Online offers the 45 hour California real estate continuing education course for only $45! While we can't attest to their quality, the price is hard to argue with! Any CA agents have experience with this school? Too good to be true? Let us know in the comments below.
In most states there will be a few local providers along with these companies. Sometimes, these schools offer a better value than the one's we looked at, but might not offer on-demand video, or classroom education. The best way to find and compare local options is to check pricing on the three sites we reviewed, then run a google search to see if their are local options that might offer more value for money.
---
The Bottom Line
We chose Brightwood as the best real estate continuing education school because they offer on-demand video and live classroom training, have an excellent reputation, and are comparably priced with most real estate CE schools. The CE Shop and McKissock also offer a great product so should be your next choice if Brightwood education is unavailable in your state.
Did you complete your CE at another school you think should be on our list? Let us know in the comments.