Real estate Craigslist posting services are online platforms that enable real estate agents to automatically post properties from the MLS to Craigslist. We reviewed several available services to determine the five best for posting efficiently, tracking leads, and avoiding pitfalls like flagging and ghosting. Services were evaluated based on price, ease of use, and customer support.
Top 5 Craigslist Posting Services 2018
| Craigslist Posting Service | Best For |
| --- | --- |
| | (Best Overall) Teams wanting an automated Craigslist posting with robust lead generation tools. |
| | Large brokerages needing a Craigslist posting service that integrates with IDX and CRM platforms. |
| | Agents or small teams wanting inexpensive Craigslist posting without a lead generation platform. |
| | Sole proprietors who want assistance with ongoing Craigslist posting service and basic lead follow-up. |
| | Real estate agents who want to hire a freelancer for one-off Craigslist posting jobs. |
How We Evaluated Craigslist Posting Services
Posting properties on Craigslist need a fast, affordable, and user-friendly way to promote listings without violating the Craigslist terms of use. However, the majority of services available are unreliable, risky, or offer little value. Therefore, when evaluating the best solutions, we considered real estate lead generation platform tools offering posting services and lead-up as well as dedicated Craigslist posting services to determine the best for lead generation.
The criteria we used to evaluate Craigslist posting services include:
Price – We evaluated the cost for Craigslist posting services and the overall value based on other tools available through each platform.
Automation – We considered process automation offered by dedicated Craigslist posting services as well as those included as part of a more comprehensive lead management platform.
Lead tracking and follow-up – The ability to track leads generated by Craigslist ads makes posting services a more valuable part of a lead generation strategy. Tracking and follow-up tools include reporting, text codes, and integration with a real estate CRM.
Craigslist compliance – We verified that tools and services were compliant with Craigslist's terms of service with regards to spammy content, posting too many listings, or posting too frequently. Posting on Craigslist isn't a good real estate marketing idea without proper compliance.
Ease of use – For full-service lead management platforms, we considered how user-friendly the agent dashboard is. For dedicated posting services, we evaluated how easy it is to work with third-party posters.
Customer support – We reviewed user feedback related to customer support as well as each service's posted policies and service availability.
Based on the criteria above, we chose Real Geeks as the best overall Craigslist posting service for your real estate listing marketing plan because of its automated posting and robust lead generation tools. The Real Geeks Craigslist posting tool is fully integrated with the platform's IDX and CRM capabilities, and simplifies posting and lead nurturing. Check out Real Geeks if you want a Craigslist posting service that lets you maximize the conversion of your Craigslist-generated leads.
Best Overall Craigslist Posting Service: Real Geeks


Real Geeks features automated Craigslist posting within its full-service lead management platform. Real Geeks is our best overall choice for Real Estate Lead Generation Websites because of its user-friendly interface, customizable templates, comprehensive relationship nurturing tools, and competitive price. Check it out if you're an independent agent or small team and want automated Craigslist posting integrated with robust lead generation tools.
Real Geeks Pricing
Real Geeks pricing includes standard lead generation and management features like Craigslist posting tools. One to two agents cost $249/month, plus $25/additional agent and $250 for onboarding, though you may be able to get a discount. Real Geeks is hundreds of dollars more expensive than dedicated posting services, but the ability to manage resulting leads within the tool makes it a great value.
Real Geeks Features
As part of its lead generation website and CRM platform, you can fully integrate the Real Geeks Craigslist posting tool with your MLS listings. Plus, Real Geeks automates the Craigslist posting process and allows you to customize your postings with templates. The Real Geeks Craigslist posting process appears slightly less user-friendly than kvCORE's, but the lower price point makes it a great value.
Craigslist Auto-Poster
Like other multi-functional platforms such as kvCORE, Real Geeks is integrated with your MLS listings so you can automatically post selected listings to Craigslist with limited inputs. Real Geeks doesn't appear as fully automated as kvCORE because you have to manually enter MLS numbers. However, the platform offers a variety of ad templates that make it easy to customize Craigslist ads based on the property.
Lead Tracking
At its heart, Real Geeks is a lead generation and management platform. For that reason, the software excels at both generating and tracking leads. As with other comprehensive lead management tools like kvCORE, Real Geeks is linked with your agency's MLS listings and CRM, so you can track leads that come from Craigslist and follow up with them using the automated email marketing tools.
Craigslist Compliance
Unlike QuickBoosting, Real Geeks is not a dedicated Craigslist posting service. Therefore, the company does not make any guarantees regarding whether your ads will be flagged or ghosted, meaning your posts are hidden by Craigslist. However, the Real Geeks online tutorials and resources provide guidance on how to avoid Craigslist compliance issues, such as limiting the volume and frequency of posts throughout the day.
Ease of Use
Users generally report that Real Geeks has a dashboard that's easy for agents to use and customize. However, the Craigslist posting tool search function doesn't appear quite as user-friendly as kvCORE's option. Even so, Real Geeks offers a variety of online resources to help you post on Craigslist with ease, and their customer support team has received praise from users for their helpful advice.
What Real Geeks Is Missing
Real Geeks offers a largely automated Craigslist posting tool but still requires agents to search for listings using a somewhat clunky search platform requiring more steps than other tools like kvCORE. In addition, Real Geeks lacks safeguards against flagging and ghosting by Craigslist. Agencies requiring those features should consider dedicated Craigslist posting services like QuickBoosting, or virtual assistant and freelance providers like TaskBullet and Fiverr.
What Users Think About Real Geeks
In general, Real Geeks users find that the platform is both user-friendly and affordable given the robust nature of its tools. Real Geeks customers have shared that the automated Craigslist posting tool is easy to use, despite having to manually enter certain listing information.
Where to Find Real Geeks
Real Geeks is a great option if you want a full-service lead generation and management tool that features a Craigslist posting tool. If you're not sure whether your team needs such a comprehensive lead-building platform, sign up for a free demo by visiting their website.
Best Craigslist Posting Service for Large Brokerages: kvCORE

kvCORE is a real estate lead generation and marketing tool with automated Craigslist posting included in their comprehensive services. The platform is more expensive than Real Geeks, but offers advanced tools, including IDX and CRM integration, making it perfect for large brokerages. Choose kvCORE if you have a large team and need a posting service that integrates with robust lead management platforms.
kvCORE Pricing
kvCORE doesn't advertise its pricing online, making it a less transparent option for agencies on a budget. According to third-party websites, kvCORE (formerly Kunversion) costs $499/month for tools including automated Craigslist posting. This is the most expensive option we reviewed, but it's still a great value for large brokerages that need kvCORE's full-service tools.
kvCORE Features
kvCORE offers many of the same features as Real Geeks, including fully automated posting, which is more user-friendly in kvCORE. The platform also enables users to create custom text codes to track Craigslist leads more easily than other platforms and can integrate with IDX websites, saving users from having to manually enter MLS numbers.
Craigslist Auto-Poster
kvCORE gives you the option to select properties to share by integrating your IDX website with Craigslist. Once selected, kvCORE automatically pulls text and photographs from the MLS. You can then personalize the content with eye-catching language, tracking codes, and more. Product demos reveal that kvCORE's posting tool is slightly more user-friendly than the one found in Real Geeks.
Lead Tracking
Unlike Real Geeks, kvCORE allows users to track which leads come from Craigslist by including custom text codes in ads for leads to include in future requests. Agents can also create a custom text code that allows leads to sign up for future communications, get access to your app, and more. This tool is easy to use and allows firms to nurture relationships and track whether Craigslist ads are converting into sales.
Craigslist Compliance
Like Real Geeks, kvCORE doesn't specifically offer any safeguards against flagged or ghosted ads on Craigslist. Users can post as many listings, as frequently as they wish. However, in contrast to Real Geeks, kvCORE does not appear to provide as many online resources to educate users on Craigslist best practices. If you choose kvCORE, look for additional resources to make sure you're not inadvertently violating Craigslist terms of service.
Ease of Use
kvCORE makes posting your listings to Craigslist easy by allowing you to search listings or enter an MLS number and choose "Post to Craigslist" from a pull-down menu. Once you choose the listing, kvCORE will automatically generate the ad content by pulling the property description and photos from the MLS. It's then easy to make changes to the ad, include custom text codes, and post it.
What kvCORE Is Missing
kvCORE is missing the flexibility and low price of options like TaskBullet and Fiverr, and the affordability of other comprehensive lead management platforms like Real Geeks. The Craigslist posting tool is fully automated and integrated with other lead-nurturing features like automated email marketing, but is expensive for solo agents or small firms—even those willing to pay more for services beyond Craigslist posting.
What Users Think About kvCORE
kvCORE users report that the agent dashboard is generally user-friendly and that the Craigslist posting feature is extremely well-automated. However, some kvCORE customers have expressed that the system is expensive, lacks a mobile platform, and makes it more difficult to complete certain lead management tasks.
Where to Find kvCORE
If you have a large brokerage, kvCORE is a great way to automate your Craigslist ads and track leads. kvCORE's custom text tool is also a great way to share targeted information with your leads and nurture relationships. Check out kvCORE's online demo for more information about their Craigslist posting services and complete line of lead management tools.
Best Dedicated Craigslist Posting Service: QuickBoosting


QuickBoosting is the only dedicated Craigslist posting service on our list, and it offers posts from $0.75 to $1.10 per post. Information about the quality of QuickBoosting's posting services is not widely available, preventing it from being our top pick. However, try it if you need inexpensive Craigslist posting and don't want a CRM or similar robust lead generation and management software.
QuickBoosting Pricing
QuickBoosting's pricing depends on where your ads are posted on Craigslist and daily post traffic. Real estate ads are published in Craigslist's Housing section, which costs $1.10/post for up to 20 daily posts, $1.00/post for 21 to 50, and $0.75/post for 51 to 100. Custom pricing is available for 100 or more posts/day.
QuickBoosting Features
QuickBoosting offers dedicated Craigslist ad design, posting, and reporting services. The service also takes steps to avoid flagging and ghosting by Craigslist and generates lead reports for your real estate team to use. QuickBoosting isn't integrated with real estate lead platforms like kvCORE or Real Geeks, but will design, post, and monitor Craigslist ads for your agency at a low price.
Craigslist Auto-Poster
QuickBoosting's team takes care of the entire Craigslist posting process. Therefore, while it is not technically automated like Real Geeks or kvCORE, you and your agents will not have to take time out of your day to create Craigslist ads. In addition to designing and posting ads, the service will post them repeatedly to maximize views and create an interactive dashboard where you can track your ads in real-time.
Lead Tracking
Unlike some other services on our list, like Real Geeks and kvCORE, QuickBoosting is not integrated with your CRM, so leads from Craigslist will not be tracked automatically. Likewise, QuickBoosting does not have lead follow-up capabilities like TaskBullet or Fiverr. Instead, QuickBoosting tracks the ads using an online user dashboard that monitors which ads are live and which have been flagged or ghosted.
Craigslist Compliance
QuickBoosting won't charge you for ads that are flagged or ghosted, so you don't have to risk spending money on ads no one will ever see. Plus, QuickBoosting uses an online dashboard to detail which of your ads are live, flagged, and ghosted at any given time—a feature that's not available with other platforms like Real Geeks and kvCORE. QuickBoosting will post ads repeatedly to maximize views, but if listings are flagged, you'll only be charged for live ads.
Ease of Use
QuickBoosting simplifies the Craigslist posting process by posting, re-posting, and monitoring your real estate ads for you. Use the dedicated Craigslist posting service by providing the listing information and choosing the cities where you want to publish the ads. QuickBoosting will create the ads, post them on Craigslist, and update your live dashboard accordingly, so you don't have to constantly monitor your ads like with other posting options.
What QuickBoosting Is Missing
As a dedicated Craigslist posting service, QuickBoosting lacks the ability to track leads that result from Craigslist Ads. In addition, the service does not help agents follow up with leads because it is not integrated with a real estate CRM. However, the service does provide reporting through their online dashboard, so you know which ads are live and which have been flagged or ghosted.
What Users Think About QuickBoosting
The available QuickBoosting reviews share that the Craigslist posting service increased their visibility online and resulted in valuable conversions for their businesses. However, only limited reviews are available, making it difficult to evaluate the quality of their services.
Where to Find QuickBoosting
QuickBoosting is a great option if you have a large volume of listings to share on Craigslist, but don't want to commit to a full lead generation and management platform like Real Geeks. Contact QuickBoosting for a custom quote to find a solution that meets your agency's needs.
Best Craigslist Posting Service for Assisted Lead Follow-Up: TaskBullet


TaskBullet is an online platform that provides virtual assistants who perform a variety of tasks, including Craigslist posting and lead follow-up, but does not offer software specifically designed for those services. Prices range from $6 to $10/hour, and you can choose how assistants spend their time. Try TaskBullet for a Craigslist posting service that offers flexible pricing for ongoing personal assistance with posting ads and basic lead follow-up.
TaskBullet Pricing
TaskBullet offers three packages: Starter ($200/10 hours), Light ($480/60 hours), and Expert ($1,440/240 hours). There are no contracts and you have three months to use your hours. TaskBullet may be more expensive than QuickBoosting, but it is more affordable than hiring an assistant or committing to Real Geeks or kvCORE.
TaskBullet Features
TaskBullet is a full-service virtual assistant that provides flexibility to choose the perfect scope of work for your needs. TaskBullet is a personal assistant service and not a dedicated posting service or CRM, so Craigslist posting features vary based on your needs. Plus, you can have your TaskBullet team follow up with leads, making it a great option for sole proprietors who want a flexible posting service.
Craigslist Auto-Poster
Rather than providing automated posting services through a CRM like Real Geeks or other online platforms, TaskBullet's team of virtual assistants can post your Craigslist ads, follow up with leads, and more. Their services are not considered "automated" because TaskBullet assistants manually post the ads, and you won't have to post the ads yourself. Instead, purchase time through the site and provide details about the ads you need.
Lead Tracking
Unlike Craigslist posting services like kvCORE and QuickBoosting, which allow you to track leads with a text code or ad conversion reports, TaskBullet does not automatically include lead tracking in their Craigslist posting services. Instead, you can choose to assign a certain amount of time to Craigslist ad lead tracking. Unlike QuickBoosting, this allows you to choose exactly how leads are tracked and is great for agents who want personalized lead data.
Craigslist Compliance
TaskBullet isn't a dedicated Craigslist posting service, so they don't have any software features that limit flagged posts or ghosted accounts. However, users can request TaskBullet assistants to reduce the likelihood of getting flagged as spam by limiting the volume, frequency, and content of posts. In fact, it is less likely your ads will have Craigslist compliance issues when they are drafted and posted by a TaskBullet assistant rather than a dedicated, bulk posting service.
Ease of Use
In contrast to using lead generation software with Craigslist posting capabilities, TaskBullet takes care of every aspect of the posting processing. In addition to saving you time, TaskBullet's ordering platform is extremely user-friendly and makes it easy to assign tasks, manage your budget, and add time as necessary.
What TaskBullet Is Missing
Unlike Real Geeks and kvCORE, TaskBullet is not integrated with your IDX website or CRM. This means that you'll have to provide your TaskBullet assistant with MLS login information and listing numbers or provide property descriptions and photographs you already curated. In spite of this, TaskBullet is a great option if you want to start advertising on Craigslist and need additional help with follow-up or other lead management tasks.
What Users Think About TaskBullet
TaskBullet users report that the team of virtual assistants is helpful, responsive, and a great value. Specifically, customers who use TaskBullet for Craigslist posting find that it's one of the best options available for posting services. Some users indicate that the quality of work could be improved on complex projects, but reviews for the platform are generally positive.
Where to Find TaskBullet
If you want a Craigslist posting service to share your real estate listings but don't want to commit to lead management software or restrict yourself to posting volumes, check out TaskBullet. TaskBullet's team of virtual assistants can post as many Craigslist ads as you need and can even help you follow up with leads and otherwise manage client relationships.
Best Platform for Hiring One-Off Craigslist Posters: Fiverr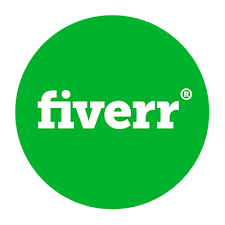 Fiverr is an online network of freelancers who perform simple tasks like writing, legal services, graphic design, and marketing. Prices start at $5, and you can hire someone to help post and manage your Craigslist ads without committing to the higher prices of other options. This makes it a great option if you want to experiment with Craigslist for real estate and would rather work with a specific person.
Fiverr Pricing
Fiverr includes a network of freelancers who perform tasks for as little as $5. Prices vary based on the freelancer's experience, reviews and the amount of work you request. Ultimately, the cost of Craigslist posting services through Fiverr depends on the freelancer, but the website is likely the most affordable option on our list.
Fiverr Features
Fiverr's freelancers can provide Craigslist posting features like ad design, photo curation, lead follow-up, and more. In combination with gig-based pricing, Fiverr's range of freelance professionals makes it the most flexible option on our list. Consider hiring a freelancer on Fiverr if you want help with small Craigslist posting jobs or other lead management tasks.
Craigslist Auto-Poster
Like QuickBoosting and TaskBullet, Fiverr is fully-automated in that your agents won't have to spend time writing Craigslist ads, curating photos, or worrying about compliance issues. Instead, Fiverr allows you to choose a freelancer, provide information needed to complete Craigslist ads, and pay through the platform. If you have all of the property information compiled or can provide MLS numbers, your freelancer can post without your assistance.
Lead Tracking
You can hire freelancers on Fiverr for a variety of Craigslist-related tasks, including lead tracking. In addition to hiring a freelancer to create and post your Craigslist ads, you can save time by having freelancers develop your email marketing strategy to follow up with leads. Fiverr also gives you the flexibility to choose how you want your leads organized, when to follow up, and what information to include in correspondence.
Craigslist Compliance
As with TaskBullet, Fiverr isn't a dedicated Craigslist posting service, and your freelancer may not make any guarantees about whether your ads will be flagged or ghosted. To ensure your ads are seen, choose a freelancer who is familiar with the Craigslist terms of use. Also include details in your order specifying how frequently you want ads posted, as this can help reduce compliance issues.
Ease of Use
Fiverr's network of freelancers means you can hire someone to handle every aspect of Craigslist ad posting for your agency. Some users report that it's difficult to choose a freelancer because there are so many options. However, the online platform makes it easy to search for freelancers and you can filter them by price, experience, ratings, and more.
What Fiverr Is Missing
Like TaskBullet, Fiverr only offers assistance with projects of limited scope and is not integrated with your other lead generation or marketing software. However, because Fiverr's freelancers can perform a wide variety of work, you can build assignments that meet your specific needs. For example, you can hire a freelancer to create Craigslist ads with your MLS listings and create marketing emails to send to potential buyers.
What Users Think About Fiverr
Generally, Fiverr users find that it offers a wide variety of jobs that small businesses and entrepreneurs are likely to need. The platform is easy to use and payments are processed through their secure website. However, some users have experienced issues with scams and unqualified freelancers, so be sure to choose freelancers with good ratings.
Where to Find Fiverr
Solo agents or small firms that need a Craigslist ad posting service should check out Fiverr's network of freelancers. Not only can you find someone to post ads for as little as $5/task, you can hire someone to follow up with leads, develop an email marketing strategy, and more. Check out Fiverr if you don't want to spend a lot of money but want help with Craigslist posting and lead nurturing.
Bottom Line
A Craigslist posting service can help your agency streamline your Craigslist ad management. Your ideal posting service primarily depends on the range of lead management features you need and your budget. For comprehensive lead management software, try products like Real Geeks and kvCORE; agents who want more flexible options should choose services like QuickBoosting, TaskBullet, or Fiverr.
Our top pick for Craigslist posting services is Real Geeks. The platform offers agents a comprehensive lead generation and management solution that includes a Craigslist auto-poster. Starting at $199/month for one to two agents, Real Geeks is a great option for solo agents or small teams that want to integrate Craigslist ads into their CRM.