Passing your real estate exam is the last step to starting a successful real estate career. To assist with studying, you must find a real estate exam prep course that fits your learning style, schedule, learning preferences, and budgetary limits. Additionally, it must offer sufficient support and guidance to help you to ace the test on your first attempt. We sifted through nearly a dozen programs based on pricing, customer reviews, and features to discover the six best real estate exam prep course providers.
Based on our research, the following are the best exam prep for real estate agents:
Best Real Estate Exam Prep Course Providers at a Glance
School

Starting Price*

Learning Formats*

Pass Guarantee

Customer Support

$59

✓

Phone and email

$29

Livestream
Self-paced
On-demand video
Home study

✕

Phone, email, and live chat

$39

Self-paced
On-demand video

✓

Email

$99

✓

Phone, email, and live chat

$79

✓

Phone, email, and live chat

$62

✓

Phone and email
*Prices and formats may vary by state
PrepAgent: Best for Interactive Study Materials

Pros
Multiple interactive course features
Study aids include video and audio
Money-back guarantee
Cons
No on-demand video learning format
No live chat and 24/7 customer support
Live webinars and audio library are not accessible in the Basic package
Pricing
One-month Package: $59
Three-month Package: $99
12-month Package: $129
Our Expert Opinion on PrepAgent
Because of its comprehensive content encompassing national and state portions, PrepAgent is our best real estate exam prep course provider. To ensure your success in real estate, it offers a wide range of study aids at affordable prices and interactive self-study resources that improve your educational experience. For prospective realtors who require scheduling flexibility, you can select from its three packages allowing access for one, three, 12 months.
Furthermore, you can access exam prep audios, videos, interactive flashcards, and an exam prep e-book. If you choose the premium package, you can join exclusive live online webinars five times a week covering various exam topics, vocabulary, member questions with its experts, and recorded webinars with a replay of chats. PrepAgent can be improved by providing a live chat and 24/7 customer support to give students immediate feedback and solve their issues.
Money-back guarantee: Whether or not you pass the exam, you have 120 days from the purchase date to obtain a refund if you're dissatisfied with your exam prep course.
Real Estate Crash Course: You can participate in an engaging, cram-style study session taught by knowledgeable private instructors about multiple real estate topics. It includes national, state-specific, and real estate math questions.
One-on-one private tutoring: Enroll in a private tutoring session with real estate professionals if you require a personal educator to assist you in overcoming your learning challenges and developing productive study habits.
Other real estate courses: PrepAgent offers prelicensing and continuing education (CE) for license renewal in 14 states, including Texas and California.
---
Most PrepAgent reviews were positive, coming from students who aced their exam on their first try to become licensed real estate agents. Students said the materials were well-organized and comprehensive, covering the topics found in the actual national and state-specific test sections. A user added that the practice exams are simple to use and excellent. As a result, PrepAgent garnered a 4.4 out of 5 customer review rating.
However, one user stated that their only issue with the app was that it immediately locked them out and required them to log back in when they closed and reopened it. If you want a seamless mobile application experience, consider Aceable Agent's exam prep. Its courses can be launched and completed directly through a mobile application.
Read how our experts feel about this real estate exam prep in our PrepAgent review.
---
Visit PrepAgent
(Use Promo Code: FSB20 for 20% off)
Kaplan: Best for Multiple Exam Prep Course Learning Formats
Pros
Practice test with feedback
Instructor-led courses
Exam prep courses for salespersons and brokers
Cons
Course accessible for six months only
Exam prep courses can be expensive
No pass guarantee
Pricing
Kaplan offers multiple course packages and individual courses for aspiring salespersons and brokers.
Real Estate Exam Prep Solution: $199; available in on-demand and live online formats; available for salespersons and brokers
National-only Real Estate Exam Prep Solution: $129
Complete Real Estate Drill and Practice QBank: $99
Real Estate Salesperson Drill and Practice QBank: $69
Real Estate Flashcards: $42
Real Estate Terms and Definitions Audio MP3: $29.50
Real Estate Math OnDemand Course: $29
Our Expert Opinion on Kaplan
We recommend Kaplan for prospective salespeople and brokers searching for various exam prep education formats. It provides self-paced, on-demand, live online, and other learning methods besides home study courses. In addition, Kaplan offers individual courses and study materials that fit your educational needs and requirements. These include real estate math, practice flashcard, drill and practice QBank, and exam prep workbooks.
Kaplan's exam prep courses also include state content and hundreds of multiple-choice questions with explanations that correspond to the licensure exam topics and subtopics. Furthermore, you will get access to instructor-led national and state concept reviews and an online pretest and post-test to evaluate your learning progress and exam readiness if you choose live online real estate classes. This could be improved by offering longer course access to accommodate learners who need more time to master the course.
Refund policy: Exam prep courses are eligible for a refund within 30 days of purchase.
Course access and extension policy: Kaplan only allows students to have up to six months of course access, but they can extend it for up to 90 days for an additional charge.
Study by topic: Exam prep course contents are sectioned by topic so students can focus on specific areas they need more mastery. This also makes it easier for students to understand crucial concepts and gain more confidence in their exams.
Performance tracker: This will enable you to identify areas where you excel and need improvement.
---
Students rated Kaplan 4.4 out of 5 for its live interactive study material, QBank questions, and highly knowledgeable instructors. Additionally, many students commended the test preparation workbook, noting that it helped them boost their confidence and pass their examinations the first time.
Several students found the course unsatisfactory due to some obsolete material and technical difficulties. Kaplan's pricing is also on the most expensive side compared to other providers on this list. If you have a tight budget, we recommend Real Estate Exam Scholar and PrepAgent for more reasonably priced exam prep courses.
Read how our experts feel about this real estate exam prep in our Kaplan review.
---
Visit Kaplan
(Use Promo Code: Kapre5 for 5% off)
Real Estate Exam Scholar: Most Affordable Exam Prep Course

Pros
Provides explainer videos and audios
Pass guarantee
Test simulations
Cons
No livestream learning format
No live chat and 24/7 customer support
Courses are only accessible for six months
Pricing
Real Estate Exam Prep: $39, includes practice questions and exams, flashcards, full terms glossary, exam prep quiz videos and audios, animated explainer videos, explainer audios, articles, unlimited practice tests, covers state-specific and national portions, and dedicated email support
Our Expert Opinion on Real Estate Exam Scholar
Real Estate Exam Scholar is an online real estate school providing affordable exam prep courses in all 50 states in a user-friendly and 24/7 online platform. For a $39 one-time fee, you can take a self-paced exam prep course covering national and state-specific portions. Also, it provides an array of features like unlimited access for six months to over 3,500 questions, 100-plus videos, over 750 real estate flashcards, practice tests, explainer videos, and test simulations.
Furthermore, the exam prep courses include a full vocabulary glossary, emailed grades, a reference library, secret exam tips, and a pass certificate, making it an excellent investment as you start your real estate career. Real Estate Exam Scholar courses can be improved by offering a livestream learning format, so students who wish for real-time interaction with their instructors will be satisfied.
Refund policy: Students can request a refund for up to one year from the course purchase date. Refunds will then be processed within 24 hours.
Dedicated email support: Real Estate Exam Scholar has a remote team that will answer every student's question regarding their course materials via email within 24 hours or less.
Timed and untimed practice tests: Real Estate Exam Scholar provides practice exams with a timer to mimic the actual licensing exam, enabling students to develop test-taking strategies to pass their exams successfully.
Passing rate: Real Estate Exam Scholar has a 95% pass rate.
---
As of this writing, we could not locate any third-party online reviews for Real Estate Exam Scholar. However, based on reviews and testimonials on its website, students commended the interface's simplicity, unlimited practice tests, and comprehensive course content. Users also said that the practice exams were helpful and the best at teaching the concepts covered in the actual exams.
Although there are no unfavorable online reviews, Real Estate Exam Scholar does not offer 24/7 and live chat customer support, which may delay helping students with urgent issues. Additionally, the school does not provide livestream courses to students who prefer interacting with instructors in real time, but if this is essential for you, we recommend PrepAgent or Kaplan.
---
Visit Real Estate Exam Scholar
Colibri Real Estate: Best for Customizable Exam Prep Materials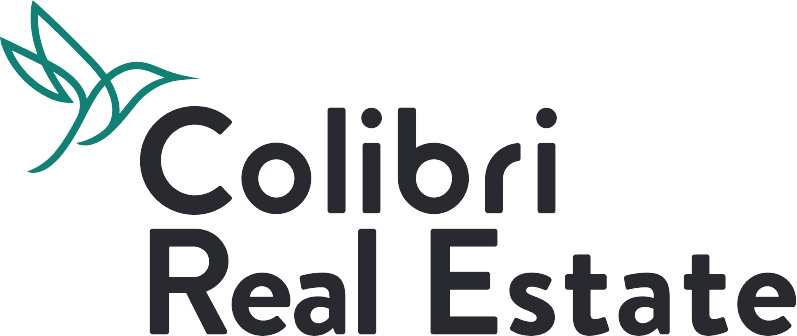 Pros
Customizable exam prep tools and package
Pass or Don't Pay Guarantee
Flashcards and practice tests
Cons
No on-demand video learning format
Course access is only for six months
No workbooks or e-books
Pricing
Exam Prep: $99, includes simulated exams, flashcards, readiness assessment, and audio review guides
Exam Prep Live: $219, includes everything in the exam prep package, plus exam crammer webinar series, instructor Q&A, and animated video library
Exam Prep Ultimate: $399, includes everything in the exam prep live package, plus 30-hour post-license course, state-approved instructor support, and online discussion boards
Our Expert Opinion on Colibri Real Estate
Colibri Real Estate is the ideal option for aspiring agents looking for a customizable real estate exam prep course tailored to the topics in which you need the most help. It offers a unique feature allowing you to create personalized digital flashcards to improve your memorization and retention of critical terms and definitions. In addition to the two national and three state final exams, Colibri's exam prep course lets you take up to 10 customized practice exams.
A topic-by-topic breakdown of your scores from each practice and final test is also provided, along with answers and explanations. This enables you to tailor your succeeding exam to cover particular areas until you are confident that you are prepared. Additionally, its higher-priced packages offer live Q&A sessions and Live Exam Crammer Series webinars, which give you direct access to your instructors. Colibri could be improved by offering an on-demand video format and an e-book for easy mastery and knowledge retention.
Refund policy: Students may submit their test results to Colibri for a refund of the purchased package if they fail the state exam. Unfortunately, the Pass of Don't Pay Guarantee is unavailable in Florida, New Jersey, and Tennessee.
Course access and extension: Offers six months of course access, with paid extensions available from seven, 30, or up to 60 days.
Smart Bites: This is Colibri Real Estate's teaching methodology used for more effective retention and knowledge reinforcement.
Learning Management System (LMS) platform: Students can navigate their dashboard and track their progress easily.
---
Users of Colibri Real Estate said that the online courses offered excellent value for the price and taught them all they needed to ace the real estate licensure exam the first time. The platform was also incredibly user-friendly and informative for the students. With this, Colibri Real Estate obtained a 4.1 out of 5 customer review rating.
However, one student wanted more videos, graphics, and engagement features in its courses. Another student pointed out that the course materials must be updated because they contain several typos. If you want real estate exam practice questions and study guides with videos or audio, try PrepAgent.
---
Visit Colibri Real Estate
(Use Promo Code: FSB25 for 25% off)
The CE Shop: Best Self-paced Exam Prep & Unlimited Practice Exams

Pros
Customer support is available seven days a week
Intuitive dashboards and custom LEAP platform
Courses are accessible for one year
Cons
No livestream and on-demand video learning formats
No audio recordings available
No direct instructor access
Pricing
Exam Prep Edge: PV National Portion: $79
Exam Prep Edge: Salesperson State Portion: $79
Exam Prep Edge: Salesperson National & State Portions: $135
Our Expert Opinion on The CE Shop
With its self-paced exam prep courses, The CE Shop allows you to complete your lessons whenever and wherever you like. Aside from these, unlimited practice exams are included in the exam prep package to ensure you are prepared for the examination day. The interactive dashboard from The CE Shop also offers continuous feedback on your progress and outlines what and how to prepare for the real estate test so that you may pass with confidence.
The Exam Prep Edge from The CE Shop offers comprehensive content covering national and state sections. The course material is divided into individual lessons by topics to ensure you concentrate on one key lesson at a time. Additionally, The CE Shop offers a pass guarantee, which reimburses the full course price if you need to retake the exam. Considering that it offers entirely online self-paced courses, adding audio recordings would be beneficial for students for greater course effectiveness.
Money-back guarantee: If you're unhappy with your course, you can request a full refund within 30 days of purchase.
Math handbook: This integrated math guide for broker licensing students helps them better understand the numbers and mathematics formulae.
Agent essentials: This knowledge database offers free resources such as blogs, e-books, videos, podcasts, and webinars to help you succeed in real estate.
---
The CE Shop received a 3.6 out of 5 ratings for its easy-to-follow content, user-friendly platform, and self-paced online learning. In addition, many users mentioned that they passed their exam on their first try, thanks to The CE Shop's comprehensive exam prep courses.
Yet, some students were disappointed that there wasn't more interaction with other students and instructors. If direct instructor access is essential for your real estate exam preparation, consider taking the live courses from Colibri Real Estate.
---
Visit The CE Shop
(Use Promo Code: FSB30 for 30% off)
CompuCram: Best for Readiness Assessment Meter

Pros
Interactive study materials
Pass and money-back guarantee
Courses are mobile-, tablet-, and desktop-friendly
Cons
Audio recordings are not provided
No livestream or on-demand video learning formats
No direct instructor assistance
Pricing
Real Estate Sales/Broker Exam Prep: $62 to $105, depending on your state; it covers the national and state portions of the exam
Our Expert Opinion on CompuCram
CompuCram is a real estate site devoted solely to exam prep. Its distinctive feature, Readiness Indicator, monitors your success on the practice and simulated exams and study vocabulary. This makes it easy for aspiring real estate agents and brokers to determine if they are prepared to take the actual real estate exam or need more help mastering the course topics and questions.
Although CompuCram does not offer a variety of learning formats, its self-paced real estate exam prep does have interactive features that keep students engaged, such as flashcards, matching exercises, and fill-in-the-blank questions. It could improve by providing direct instructor assistance and audio recordings so students can directly ask their instructors about their issues and easily master their lessons.
100% Pass Guarantee: If you fail your exam, you must send a copy of your exam results within 14 days after your failed exam attempt to be refunded. Plus, you will only be qualified if you score over 80% at least three times in the simulated exams within seven days before your exam attempt.
Free practice test: To increase your knowledge and confidence before taking your exam, CompuCram offers a free real estate practice test. Other real estate professionals, including brokers, house inspectors, and contractors, can also take advantage of the free practice tests.
Test simulation: CompuCram provides unlimited simulated tests with a timer so that students can become accustomed to the feeling of taking an actual test.
---
With a rating of 4 out of 5, CompuCram students were pleased with its detailed and thorough course content and readiness indicator, helping them to be well-prepared and confident in taking their exams. One user also said that the practice questions that CompuCram had closely resembled the actual test, enabling them to pass their exam on their first try.
However, some students were less enthusiastic about the platform since they experienced glitches during the practice exam. Apart from these, CompuCram doesn't offer a syllabus or guides, or direct instructor assistance. If you wish to have these features, consider The CE Shop.
---
How We Evaluated the Best Real Estate Exam Prep Course Providers
We reviewed various real estate online schools that provide real estate license exam prep education to assist prospective agents and brokers in successfully obtaining their licenses. We examined each exam prep course's features and costs to ensure they offered quality educational materials. Customer feedback and expertise were also considered while assessing the effectiveness of the learning experience.
PrepAgent was found to be the best real estate exam prep course provider for its comprehensive course contents and intuitive platform. Its course format variation gives effective learning options for students with various learning styles. The school also offers interactive study tools along with practice tests that include questions about national and state-specific portions.
The following are the criteria we used to find the best online real estate exam prep:
20%
Delivery & Course Access
25% of Overall Score
Pricing is based on the cost and availability of each online institution's exam prep courses.
20% of Overall Score
We reviewed the type of learning format that each course is delivered in (livestream, self-paced, video, audio) and the course availability from purchase.
20% of Overall Score
Consist of various formatting and learning styles for each course to meet the specific needs of the agent and ease of course accessibility.
15% of Overall Score
Based on customer feedback for each program, with particular attention given to reviews of the product and popularity of the provider, to certify the course meets user satisfaction.
10% of Overall Score
We looked into the convenience and attainability of customer service for technical support and instructor assistance.
10% of Overall Score
Expertise in the field and firsthand experience with the providers allow us to evaluate each school's standout features, value for the money, and ease of use.
*Percentages of overall score
Frequently Asked Questions (FAQs)
An exam preparation course is supplementary training for state licensing exams that some agents attend after passing their state-required prelicensure courses. These preparatory courses are available online, some of which are delivered in an actual classroom setting while others are given as self-study courses. Furthermore, exam prep courses provide you with practice exam questions and explanations of the topics covered in the test. They are intended to be brief refresher courses taken just before your real estate exam.
---
Real estate exam prep courses typically include:
Practice exam questions and answers
Simulated exams with a timer
Study guides with real estate exam subjects
Syllabus or workbooks
Real estate math questions and explanations
Real estate glossary
Exam-taking tips
Course access for up to six months
---
The cost of real estate exam preparation classes ranges from $29 to $400. Some courses are available in self-paced, on-demand, online, and in-person formats. Some exam prep courses provide all the resources you need in one package, while others charge separately for things like flashcards and real estate e-books.
---