Having a wide network of potential clients, homebuyers, homesellers, and other real estate industry professionals is key to building a consistent base of clients, buying and selling properties for clients, and gaining valuable industry insights. We evaluated the top real estate social networking sites to help you build your network effectively. The right real estate social network fits your personality and preferred content style, makes it easy for clients and industry professionals to find you, and provides tools to increase your reach.
Based on our research of pricing, features, customer reviews, and our expert opinion, the top real estate social networking sites include:
Best Real Estate Social Networks at a Glance
Social Network

Content Types

Customer Support

Short-form text
Long-form text
Images
Short-form video
Long-form video
External and internal links

Average CPC: 44 - 94 cents
Average CPM: $11 - $14.90

Help center
Support request
Email

Short-form text
Images
Short-form video
External links

Promoted ads: 25 cents - $2 per action
Follower ads: $2 - $4 per follow

Help center
Support request

Average CPC: 10 cents - $1.50
Average CPM: $2 - $5

Images
Short-form video
Long-form video

Average CPC: 40 - 95 cents
Average CPM: $2.50 - $6.70
Average CPE: 1 - 50 cents

Short-form video
Long-form video
External and internal links

Average CPV: 1 - 3 cents
Average CPM: $4 - $10

Help center
Support request

Short-form text
Articles
Images
Short-form video
External and internal links

Average CPC: $8 - $11
Average CPM: $33.80
Facebook (Meta): Best for Targeting Community Building & Advertising

Pros
Most-used social platform
Advertising platform with advanced targeting capabilities
Facebook groups generate high engagement
Cons
Minimal customer support options
Business pages get limited organic engagement
Advertising platform can be complex
Facebook Ads Pricing
Average CPC: 44 cents to 94 cents
Average CPM: $11 to $14.90
Our Expert Opinion on Facebook (Meta)
Facebook, also known as Meta, is the largest social media site, with roughly 3 billion active users as of the second quarter of 2023. According to the National Association of Realtors (NAR), 89% of realtors use Facebook for real estate networking. It's also one of the most versatile sites, with features for sharing photos, short- and long-form videos, short- and long-form text, business pages, and individual and bulk messaging.
Its targeting capabilities make it stand out from the other real estate social networking sites, with Facebook groups offering an incredible organic reach for your content. In addition, Facebook advertising provides some of the most advanced options to target a highly specific audience. These features help you easily generate real estate leads on Facebook, making it the best platform for targeting your audience and building a community. Facebook could be improved by simplifying its targeting and advertising tools to be more user-friendly for beginners.
Built for a variety of content formats: Facebook is ideal for repurposing content from any other platform, with built-in tools to effectively share content of all types. Real estate Facebook posts can consist of long-form videos, short-form videos (reels), photos, live videos, and simple text posts.
Facebook business pages: By creating a realtor Facebook page, you have a public-facing platform to share listings, videos, memes, and updates on your business.
Linking options to drive traffic: Unlike other platforms like Instagram and TikTok, you can easily add links to your posts, in the comments, or on your profile and business page. This makes it easy to drive traffic to your website or landing pages.
Facebook marketplace: Approximately 250 million people use Facebook marketplace each month to buy and sell items. For real estate agents, Marketplace provides an opportunity to share listings with your local audience.
---
Facebook has a customer review rating of 4.2 out of 5, with many reviewers calling it "the greatest of all social media." Users note that Facebook has helped them personally stay in touch with loved ones, meet new people, and even learn about new topics that enhance their lives. They specifically note that Facebook's ability to build communities is unmatched by any other online real estate network.
On the other hand, there are users who are unhappy with the platform. Some users shared that their accounts got hacked or flagged unnecessarily by Facebook, and the customer support was unreachable and ultimately unhelpful. When you use Facebook to build a network and grow your business, make sure you have a solid understanding of its rules and policies. Most importantly, beware of any scams. However, if you'd rather invest in a platform with more accessible customer support, LinkedIn offers live chat.
---
X (Twitter): Best for Real-time Information, Updates & Trending Topics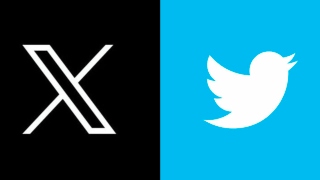 Pros
News-focused audience
Short-form content
Multiple advertising options
Cons
Time-sensitive content is hard to schedule and plan in advance
Not ideal for repurposing to other platforms
Requires significant time on the platform
X (Twitter) Ads Pricing
Promoted ads: 25 cents to $2 per action
Follower ads: $2 to $4 per follow
Our Expert Opinion on X (Twitter)
X, formerly known as Twitter, is essentially a microblogging platform that is fueled by current events and trending topics. 61.2% of X (Twitter) users say it's the go-to platform for getting real-time news and events, making it an ideal site for networking in real estate. Real estate professionals use X (Twitter) to share up-to-date information on the real estate market, engage in real estate conversations, and build an authoritative realtor brand.
There are two unique types of ads that real estate professionals can benefit from on X (Twitter): promoted ads and follower ads. Promoted ads are regular X (Twitter) posts, with text, images, or videos, that you can advertise to get more views. Follower ads are part of a followers campaign, and they put your profile in search results, timelines, and "who to follow" suggestions. Overall, X (Twitter) could be improved by integrating more easily with other platforms to repurpose content.
Collaboration and engagement: X (Twitter) is a high-engagement platform, and users are likely to use replies, reposts, tags, and custom hashtags to connect with you.
Share direct links: X (Twitter) allows you to share clickable links in your profile and bio. You can also drive traffic by sharing clickable links to your website, landing page, or blogs in your tweets.
Post multiple types of content: Tweets most often include plain text, but you can also share photos, like real estate memes, GIFs, and both long-form and short-form videos.
Sprout Social partnership: Sprout Social provides planning and scheduling tools to help you develop and implement a strong real estate social media strategy. Plus, Sprout Social is an Official X Partner, making it even more effective for this platform.
---
With a customer review rating of 4.5 out of 5, most X (Twitter) users are satisfied with the platform's ease of use and effectiveness. One user specifically noted that X (Twitter) is the best social network for creating conversations with their audience. Many business owners also reported that it makes it easy to increase their reach and engage their audience.
There are some negative reviews online that reflect users' concern with all of the changes X (Twitter) has gone through in the last year. People also expressed frustration about the way other users speak negatively on the platform, but this is an unavoidable part of any social network. However, if you want to focus on a real estate social network that isn't so heavily focused on communicating with new people, consider YouTube or Pinterest.
---
Pinterest: Best for Driving Website Traffic & Promoting Educational Content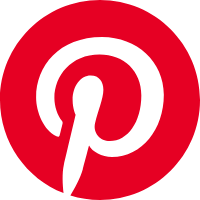 Pros
Can increase reach with SEO keywords
Post images, videos, and carousel posts
The half-life of pins is 1,680 times longer than other platforms
Cons
Difficult to target a geographic audience
Must consistently recirculate and create pins
Pinterest audience isn't especially diverse
Pinterest Ads Pricing
Average CPC: 10 cents to $1.50
Average CPM: $2 to $5
Our Expert Opinion on Pinterest
Pinterest is often considered a social media platform, but it is also a visual search engine. It notoriously gives each user an unlimited number of boards to save their pins, and its algorithm provides targeted content for users. It is one of the top real estate social networking sites primarily because of its unique ability to generate clicks to your website, landing page, or another social media platform.
Pinterest is also ideal for promoting educational content in any form, from blog posts to videos to local market reports. In fact, 85% of Pinterest users say that this is the first place they check when they're planning a new project, including buying a house, selling a house, and making other real estate decisions.
By sharing educational content, your pins will show up in search results and in the main feed for users who are asking real estate-related questions. However, Pinterest has a limited amount of targeting capabilities compared to other networks, so it isn't guaranteed that your content will reach the audience in your target geographical location.
Collaboration tools: Pinterest allows you to create public and private boards, group boards for multiple people to add pins and messaging options.
Great for repurposing content: Pinterest can drive traffic to any platform, including other social media sites. Share any photo or video from Instagram, Facebook, or your email to Pinterest to get more eyes on your content.
Publishing tools: When you have a Pinterest business account, you can create and schedule pins directly on the platform. This allows you to automate your Pinterest tasks and minimize expenses from networking tools.
Pinterest SEO: Maximize your Pinterest reach by learning real estate search engine optimization (SEO) tactics and choosing the right keywords. Pinned images can even show up in Google searches, increasing traffic to your website through both websites.
---
Pinterest has a positive customer review rating of 4.7 out of 5, with many users saying it is an incredibly effective tool for generating ideas and spreading the word about products or content. A few business owners also note the value of Pinterest analytics on the business account, which provides extensive insights into individual and overall pin performance.
There was a large number of reviewers who expressed frustration with Pinterest's idea pins and video pins, which don't allow links. When you're aiming to generate traffic to your website, idea pins make that difficult. Plus, links in pin descriptions aren't clickable. For a social network that makes link sharing easy with every type of content, consider focusing your efforts on Facebook or X (Twitter).
---
Instagram: Best for Short-form Video & Brand Building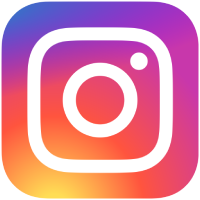 Pros
Second-most popular platform for real estate marketing
Multiple forms of visual content
Advanced advertising options
Cons
Minimal customer support options
Highly competitive
Can be difficult to build a following
Instagram Ads Pricing
Average CPC: 40 cents to 95 cents
Average CPM: $2.50 to $6.70
Average CPE: 1 cent to 50 cents
Our Expert Opinion on Instagram
Instagram is owned by Facebook, but provides many different features that attract a different audience. Like Pinterest, it is a highly visual platform, with all posts including at least one image and a variety of video and image-sharing options. For example, there are Stories (which last for 24 hours), Reels (videos under 90 seconds that stay on your feed indefinitely), photo posts, and carousel posts (multiple scrolling images).
Instagram is one of the best real estate networks because of its variety of ways to post short-form video content, along with its unique engagement tools like polls, reaction buttons, and hashtags. The combination of feed photos, Reels, Stories, and live videos makes it easy to create a strong real estate brand. On the other hand, it can be especially challenging to build a loyal following on Instagram since there are so many different types of content to share at all times.
Advertising options: Like Facebook, Instagram provides a variety of ways to advertise your business with highly advanced targeting options.
Engagement tools: When you post an Instagram story, you can add a poll, an emoji slider, reaction buttons, a question box, hashtags, a tagged location, stickers, and links.
Ideal for brand building: Instagram's highly visual and personal nature makes it an ideal platform for building your brand. Sharing content that is both professional and personal will help you generate leads on Instagram.
---
Instagram has an excellent customer review rating of 4.7 out of 5, with thousands of 5-star reviews on multiple platforms. Many business owners share their success stories with Instagram, stating that it's helped them share important stories and connect on a personal level with their audience. The use of hashtags helps them increase their reach, and the editing features for stories, posts, and reels are extremely useful.
Although there are a limited number of negative or unsatisfied reviews for Instagram, some users share problems with customer service and connecting the app to emails or additional lead generation tools. A few users also shared that the cost of advertising can add up quickly. For a more affordable advertising platform, check out X (Twitter) advertising.
---
Instagram is such an effective real estate social network because of its variety of channels for content, but that can also make it overwhelming to create content. Luckily, there are a range of social media marketing companies and services that can assist with content strategy, creation, scheduling, and advertising. Learn about our top choices in our guide 10 Best Real Estate Social Media Marketing Companies in 2023.
YouTube: Best for Long-form Video Content & Maximizing SEO

Pros
Affordable advertising options
Advanced targeting methods
Relatively low competition in the real estate industry
Cons
Steep learning curve
Time-consuming creation process
Can be difficult to build an audience
YouTube Ads Pricing
Average CPV: 1 cent to 3 cents
Average CPM: $4 to $10
Our Expert Opinion on YouTube
YouTube is notoriously the most popular video sharing platform in the world. It is a great platform for real estate networking since its reach is massive, yet it is only used by 26% of realtors. Plus, YouTube is owned by Google, so videos are often shown directly in Google search results. This makes YouTube the best real estate social network for video content and search engine optimization.
Real estate agents who are successful on YouTube share multiple types of real estate videos, like testimonials, neighborhood guides, listing tours, real estate market updates, and behind-the-scenes videos. It is most useful when you provide well-rounded content that shows who you are, what you do, your expertise, and the type of properties you work with. YouTube could be improved by offering more opportunities to engage with viewers on the platform.
Engagement tools: Although video is one of the most engaging types of content, YouTube provides additional tools to keep users engaged. Features include captions, annotations, thumbnails, and video chapters.
Interlinking features: In each video description, you can add an unlimited number of clickable links. During your video, you can also add thumbnails and calls to action to related videos to encourage viewers to continue watching your content.
Short-form video platform: For short-form videos, the YouTube Shorts feature helps promote your content. This is a great way to repurpose your real estate TikTok videos or Instagram reels.
---
YouTube has the highest customer review rating on this list, with a score of 4.8 out of 5. YouTube creators and viewers say that they appreciate the platform's ease of use, whether you're trying to search for a video, browse new videos, or edit and monetize your own videos. Creators also say that the ability to add links in the descriptions and screens to their videos with custom thumbnails helps them reach their goals.
Like all software or social media sites, some users had specific features that could be improved, like subtitles and thumbnails. Many viewers noted that they wished they could see fewer ads without paying for a premium account, but creators appreciate how ads help them monetize their channel. However, if you want to invest your time in a platform that doesn't use ads as heavily, check out LinkedIn or X (Twitter).
---
LinkedIn: Best for Reaching a Professional Audience

Pros
Built-in networking features
Multiple types of content
Display verified testimonials from clients
Cons
Less popular than other social networks
Limited ad formats
Active spammers on the platform
LinkedIn Ads Pricing
Average CPC: $8 to $11
Average CPM: $33.80
Our Expert Opinion on LinkedIn
It's obvious why LinkedIn is one of the best real estate social networking sites since it's built specifically for professional networking. Studies show that 53% of LinkedIn users earn over $75,000, so this is an ideal platform to target higher-income buyers, sellers, and professional connections. There are also many different ways to increase views with LinkedIn ads, like sponsored posts, sponsored messages, dynamic ads, and lead generation forms. Although advertising costs can become expensive, you can adjust your daily bids to find a solution that fits your budget.
Build a strong brand and generate leads on LinkedIn by posting all types of content, including images, carousel posts, videos, and even articles. However, LinkedIn could improve with more affordable advertising options and more emphasis on groups.
Groups: LinkedIn and Facebook are the only real estate social networks that provide groups where you can share and see targeted content and connect with a specific audience.
Connection degrees: Your LinkedIn feed will include content from your connections as well as content that they engage with by commenting, liking, or sharing. This makes it easy to find second- and third-degree connections who fit your audience or ideal real estate networks.
Analytics: LinkedIn automatically provides analytics on your posts, how you're showing up in searches, and how many people are viewing your profile. With LinkedIn Premium, you can see who is viewing your profile and even more extensive analytics.
---
LinkedIn's users have given the platform a good rating of 4.6 out of 5. Multiple business owners express how useful this platform is for building brand recognition and connecting with potential customers, clients, employees, and partners. They love the ability to see what your connections are engaging with, which helps plan content and build a larger and more connected network.
The majority of drawbacks that users share have to do with the expensive pricing of LinkedIn Premium. Although they like the features that come with a premium account, they feel it's a significant investment. In addition, LinkedIn has the highest average CPM of all the real estate networks on this list. For more affordable advertising options, consider Instagram and Facebook.
---
How We Evaluated the Top Real Estate Social Networks
To determine the best real estate social networking sites, we evaluated the most popular platforms that allow real estate professionals to target their ideal audience. This includes the number of users, type of networking, and targeting capabilities. We also considered the costs of each platform, how easy it is to learn and use, and other professionals' experiences.
After researching a variety of options, we found Facebook to be the top platform for networking in real estate. It's the most popular social networking site in the world and includes features to effectively share every type of content. It is also the best platform for building a highly engaged community through Facebook groups, and the platform with the most advanced advertising and audience targeting options.
The other criteria we used to evaluate the top social networks for real estate include:
40% of Overall Score
We considered platforms that include video and image content sharing, professional networking, monetization tools, user interaction, short-form video, collaboration features, real estate groups, long-form content, and geotargeting capabilities.
25% of Overall Score
Pricing is based on the cost of registering for each network, getting verified, the availability of premium profiles, and advertising fees.
10% of Overall Score
We rated the technical skill required to use up a real estate social network and the availability of a mobile app.
10% of Overall Score
Based on customer feedback for each platform, with particular attention given to actual user reviews of the product and the popularity of each social network.
10% of Overall Score
We evaluated each platform's unique or standout features, as well as the ease of use and the overall value of the cost.
5% of Overall Score
We looked into the convenience and attainability of customer service for technical support and assistance.
*Percentages of overall score
Frequently Asked Questions (FAQs)
---
According to the National Association of Realtors (NAR), 89% of realtors use Facebook, 59% use Instagram, 53% use LinkedIn, and 26% use YouTube. All four of these social networks have proven to be effective methods of building your audience and network, but there are other options that could be even more effective for your unique business. Make sure you also consider platforms like TikTok, Pinterest, and X (Twitter).
---
---