A WordPress plugin is a piece of software that enables customization of a website beyond its standard functionality. In real estate, this can mean turning your basic WordPress site into a beautiful and functional lead magnet that attracts the attention of clients while increasing your chances of a sale. In fact, real estate plugins for WordPress can help industry professionals obtain more leads, showings, and sales by generating increased site visibility and traffic.
Check out these plugins as you build or update your real estate business website:
1. IMPress Listings by Agent Evolution: Best for Property Listing Management
Price: Free

IMPress Listings offers a convenient WordPress platform for posting and updating listings. The plugin simplifies listing creation by letting agents quickly upload pictures, add text, and design a whole listing with the same user-experience as posting a blog on WordPress. A standout aspect is that it has a short learning curve. Individual agents can also sign in to make changes, making it a user-friendly way to manage listings for multiple agents on a team or in a brokerage.

| Pros | Cons |
| --- | --- |
| Includes extensive property fields for detailed listings | Limited template options |
| Built-in WordPress API support | |
| Makes it easy to import listings from the MLS | |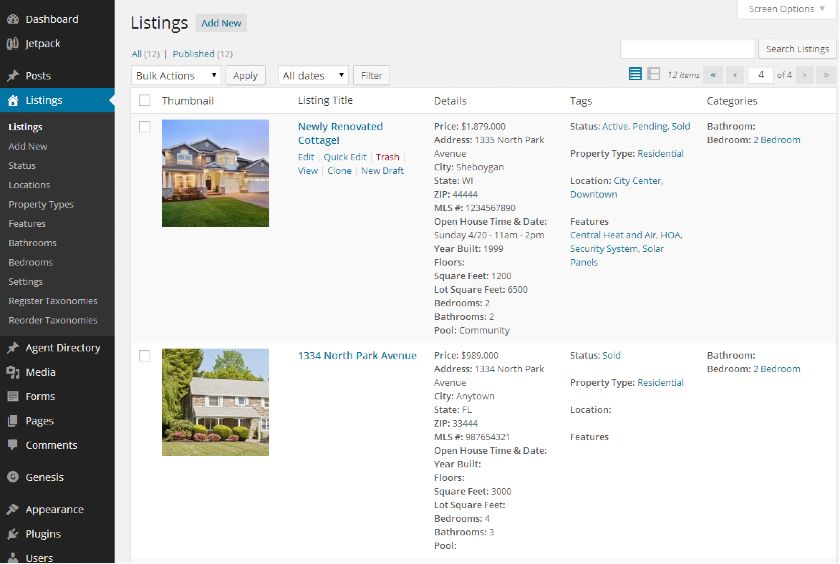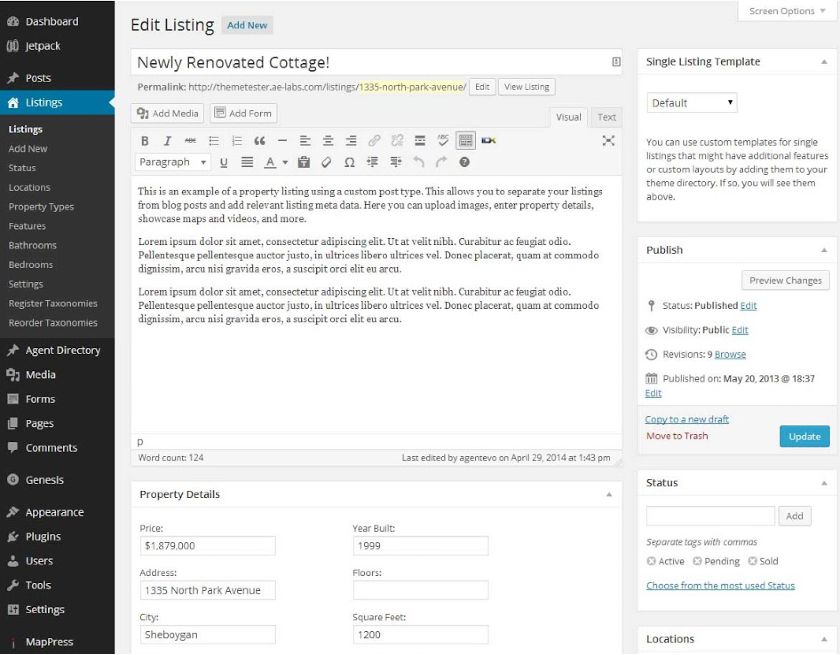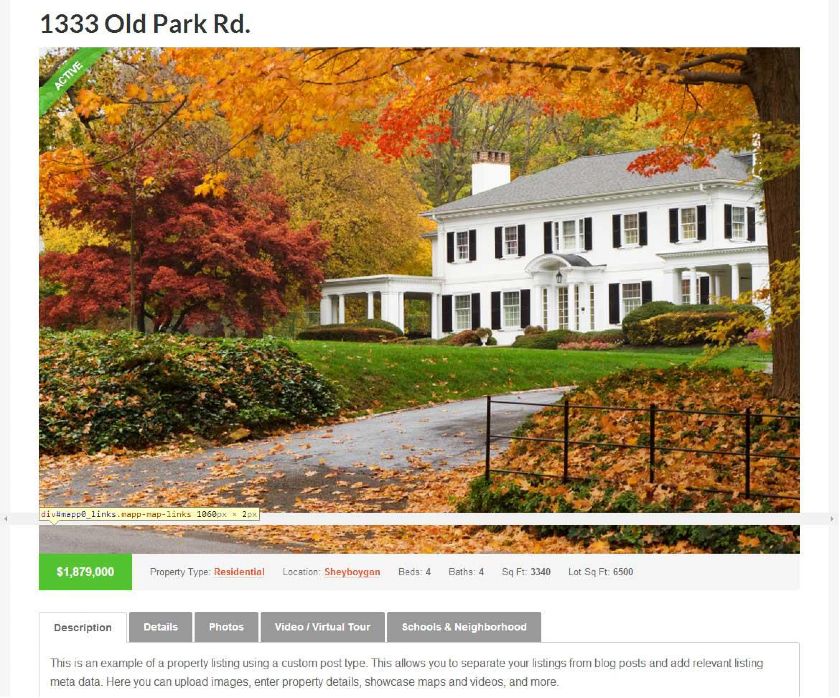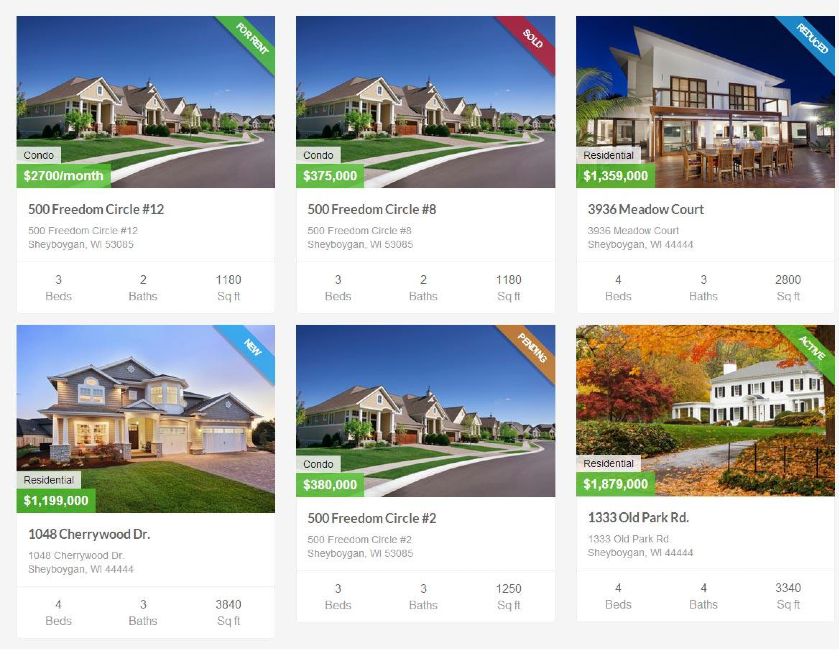 2. WP-Property: Best for Property Managers
Price: Free, including add-ons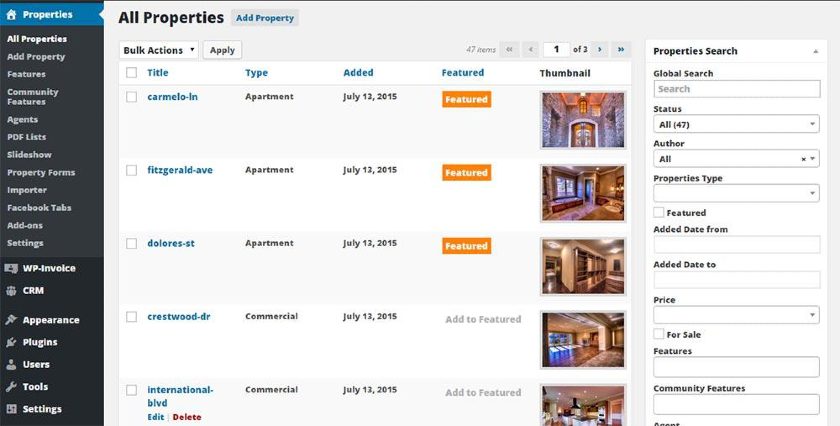 WP-Property plugin is lease-oriented to give agents the ability to customize their property listings to include apartment complexes, condos, and villas. This no-code plugin lets agents easily install it on their small business website and start listing properties quickly. With search parameters geared toward lease properties, rental leads will find the right property without fuss.
The WP-Property real estate plugin is designed with property and lease managers in mind, and makes it easy to post properties without the hours of customization that come with most standard property templates. In addition to the free base version, agents can customize tools by adding one of many free add-on licenses.

| Pros | Cons |
| --- | --- |
| Users can take advantage of free add-ons and themes | Some users report that the Google Maps integration is buggy |
| Extremely flexible and customizable | Some features may experience problems in WordPress 5.5 |
| Helpful demos and user resources | |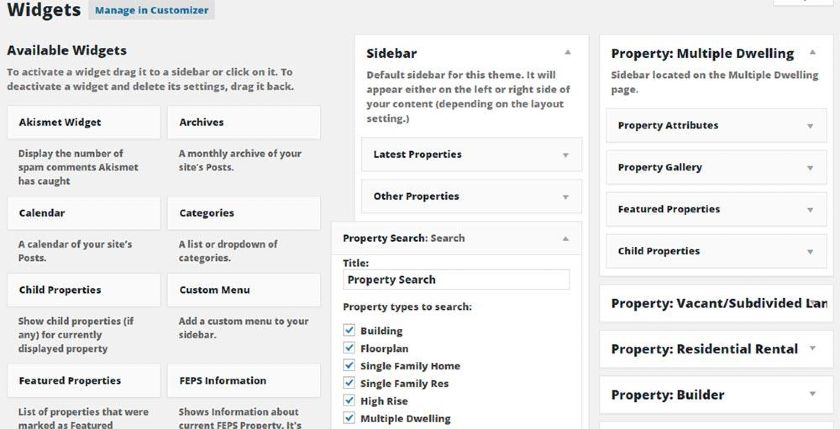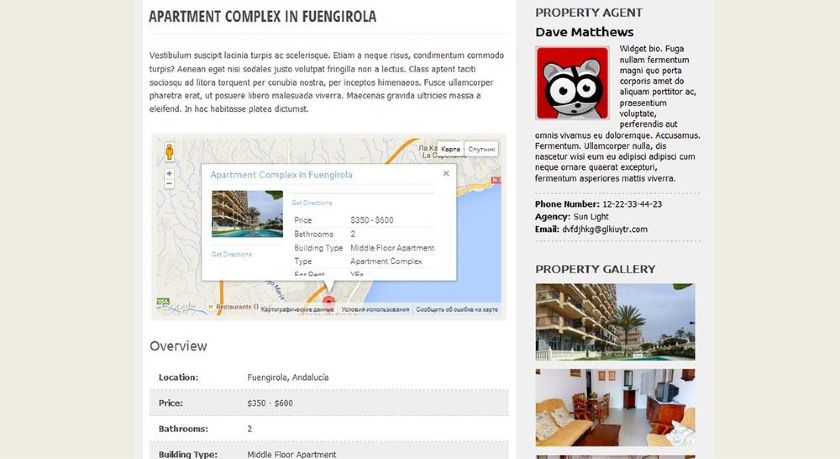 3. Showcase IDX: Best for Building a Custom IDX Website
Price: $59.95 to $99.95 per month

Showcase IDX is a robust real estate plugin that makes it easy to build a comprehensive real estate IDX website in WordPress. Setup is quick and easy, enabling you to connect to an MLS in minutes. Once installed, your customers will be able to visit your site on desktop and mobile, including a map-based search that's updated every 15 minutes. It also simplifies lead generation and nurturing with a customer relationship management (CRM) tool that provides social media insight for prospective clients, tracks user behavior, and automates follow-up emails.
The premium versions of Showcase IDX starts at $59.95 per month for the Essentials plan and $99.95 per month for Premium; there are no setup fees. Essentials includes basic functionality, but you'll want to upgrade to Premium for features like advanced CRM integrations and listing page demographic insights. Interested agents can also take advantage of a free 10-day trial before committing.

| Pros | Cons |
| --- | --- |
| Fast and easy fee-free setup | Not a ton of customizations |
| Clean and user-friendly search interface | Expensive for agents on a tight budget |
| Increases website traffic and lead generation | |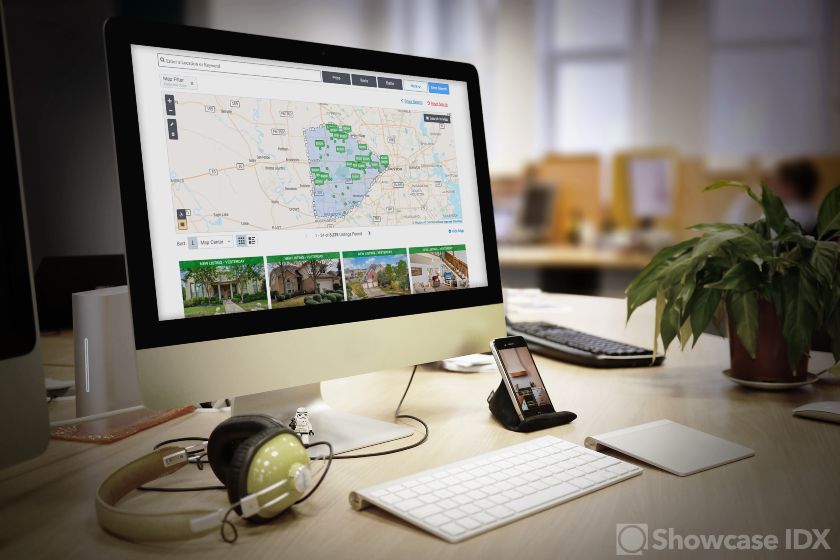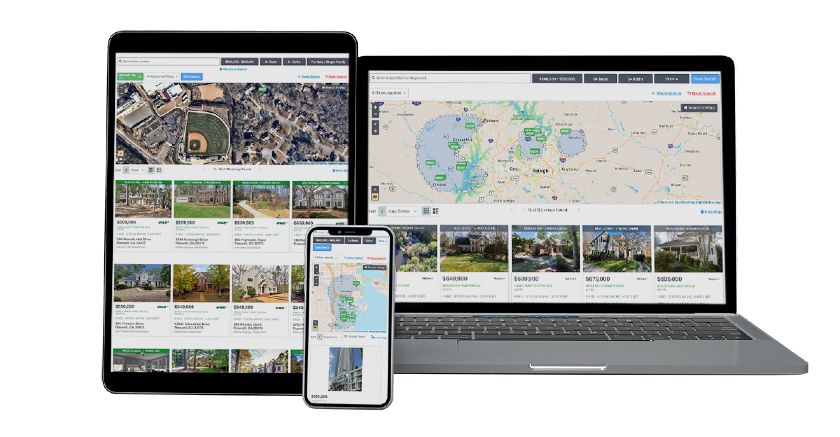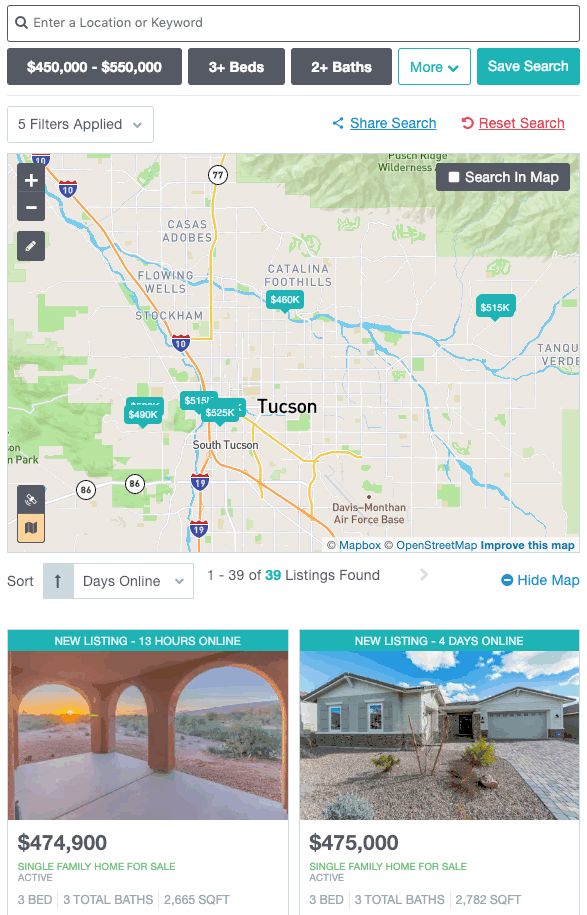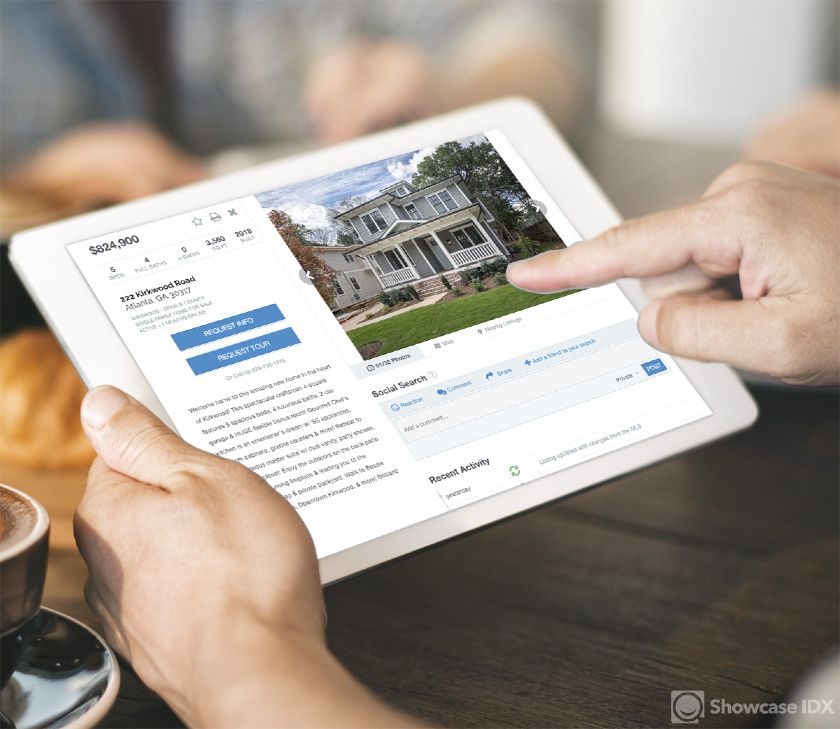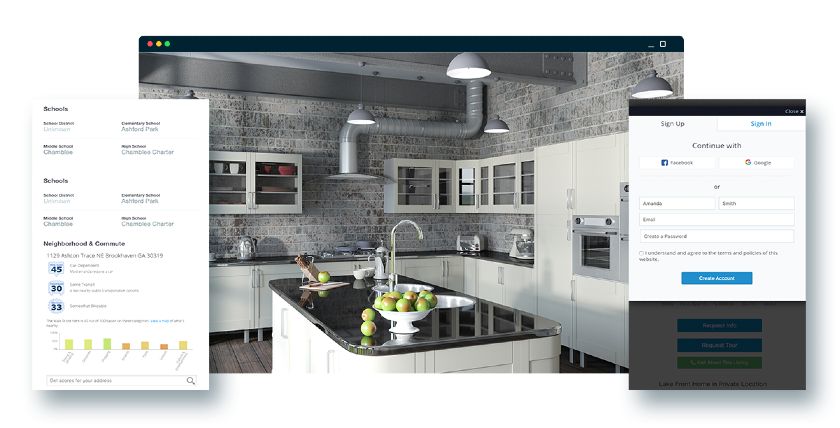 4. Responsive Mortgage Calculator: Best for Mortgage Predictions
Price: Free

Responsive Mortgage Calculator keeps traffic on your site longer by supplying mortgage predictions that can help potential clients understand how much house they can afford. In addition to being easy to install, this plugin is also extremely customizable—users can choose from a light or dark theme or redesign it to match your website's theme. Plus, it includes a pop-up summary with a payment chart and amortization schedule.

| Pros | Cons |
| --- | --- |
| Easy to install and use | Last updated one year ago (but is still tested up to WordPress 5.2.9) |
| Simple and attractive interface | |
| Can be customized to match your website's theme | |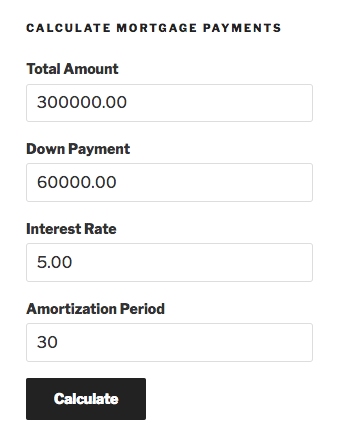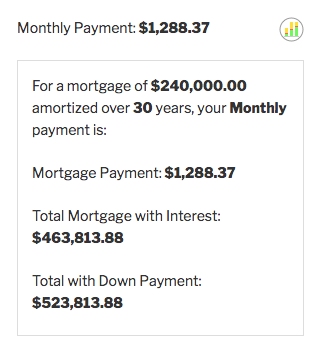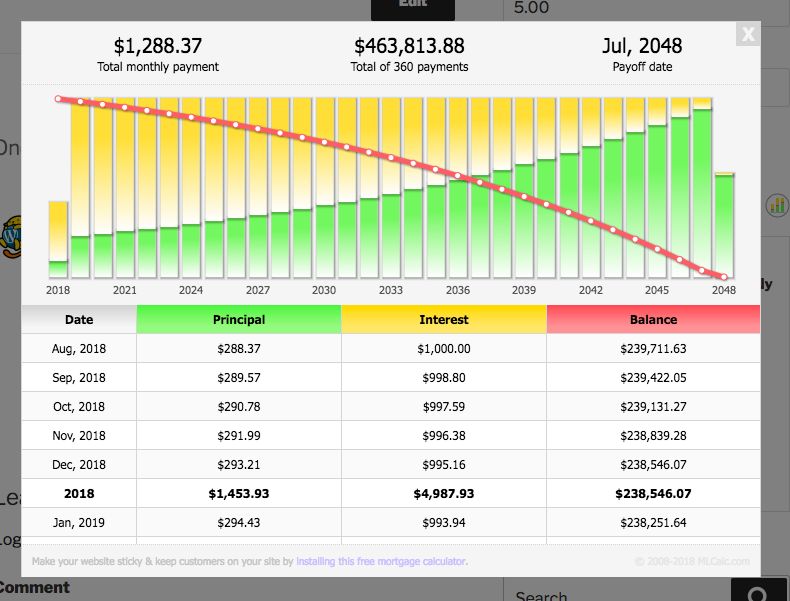 5. Essential Real Estate: Best for Collecting Rent Payments
Price: Free

Essential Real Estate is a theme plugin that lets agents and brokers collect online payments for rental properties. Equipped with front-end and back-end property submission abilities, agents can submit their listings for approval or be given access to upload their own properties. Website visitors can search and save favorites, compare properties, and print flyers. With a social login and social share capabilities, this mobile-ready, responsive real estate WordPress plugin is easy to customize.
The plugin also comes with a few free add-ons, such as the ability to display recently viewed properties and similar listings. To make your life very easy and quickly build a new real estate website, the provider offers real estate premium themes for $60.

| Pros | Cons |
| --- | --- |
| Robust features in a free plugin | Lacks advanced documentation for developers |
| Excellent customer support | Some users have reported that search parameters aren't flexible |
| Quick and easy to use | |
| Includes several free add-ons | |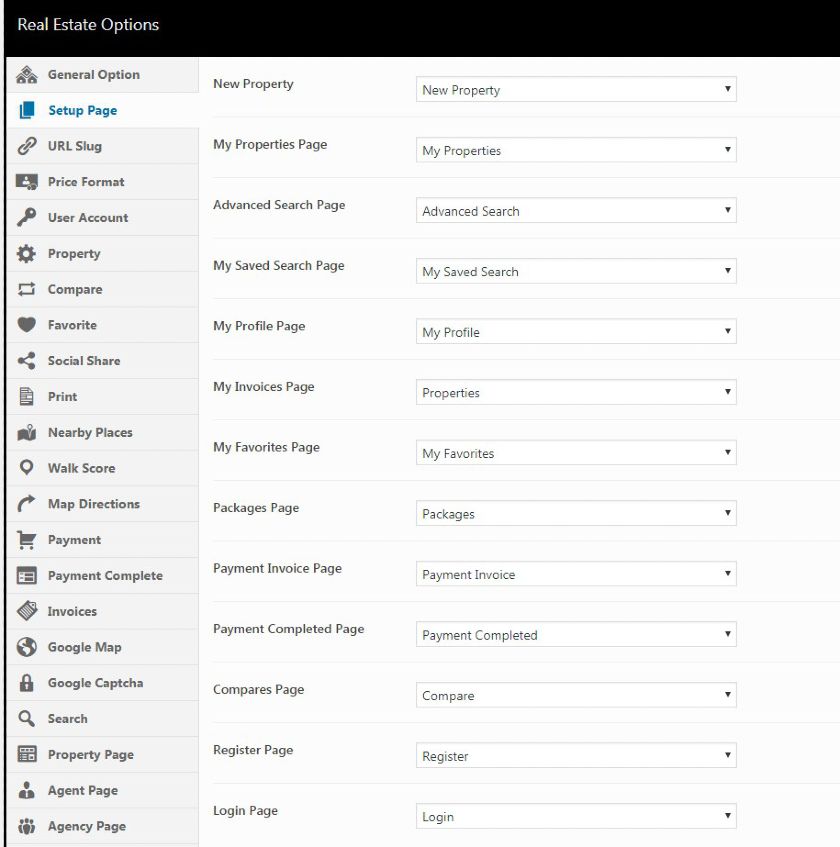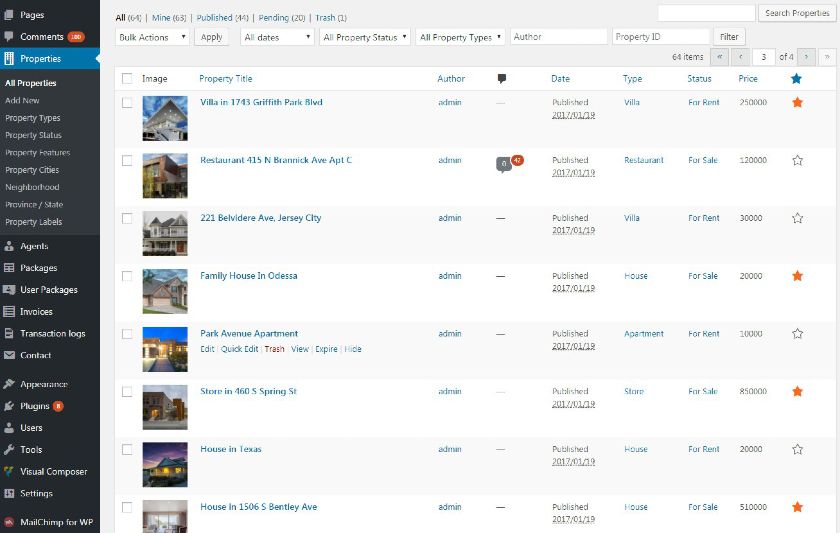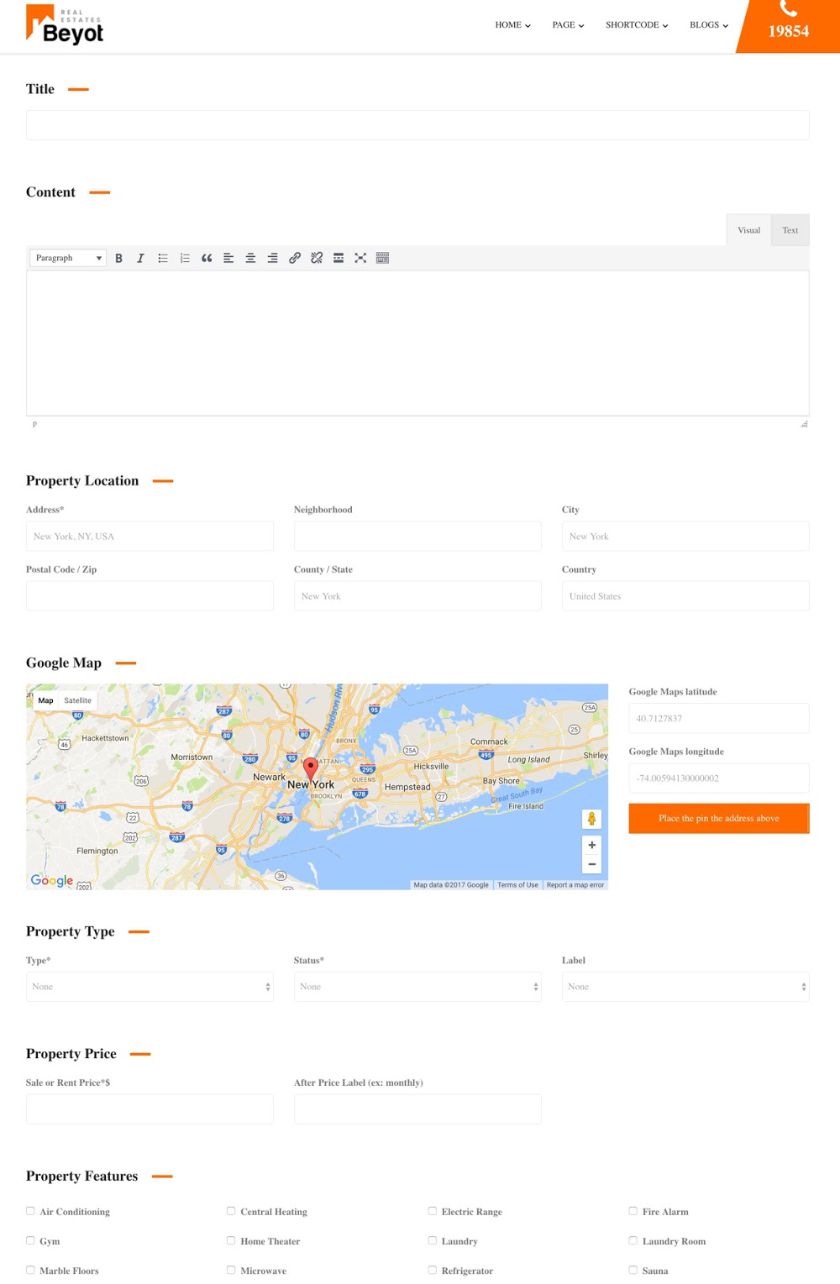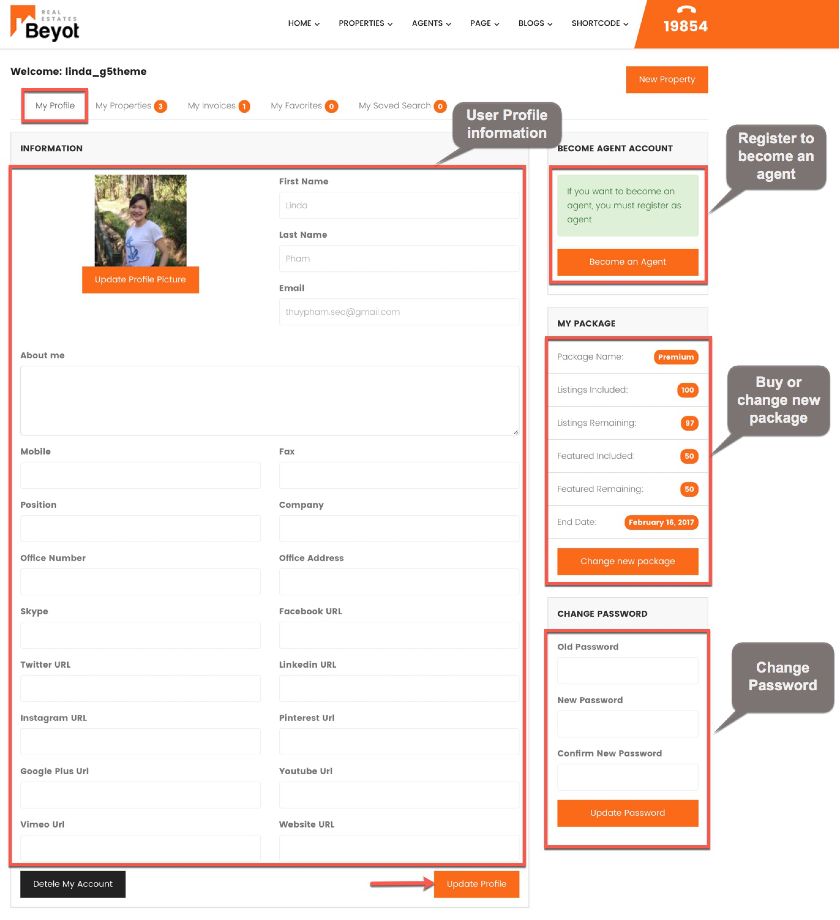 6. Estatik: Best for Geolocated Listings
Price: Free; Estatik PRO costs $89

Estatik is a property search engine with geolocation and map features that show listings around an identified location in a card-like layout. The layout creates an easy-to-browse design that's focused on presenting several properties at once to pique interest and maximize listing exposure. Estatik gives agents the flexibility to select a layout, search type, features like wish lists and saved searches, as well as social sharing parameters without excessive work.
The basic installation is packed with great features, but access to higher-level features like agent support and MLS/IDX integration require Estatik PRO ($89).

| Pros | Cons |
| --- | --- |
| Easy to install and set up | Some users have reported minor issues with shortcode |
| Responsive customer support | Editing themes may require some support |
| Flexible layout options | |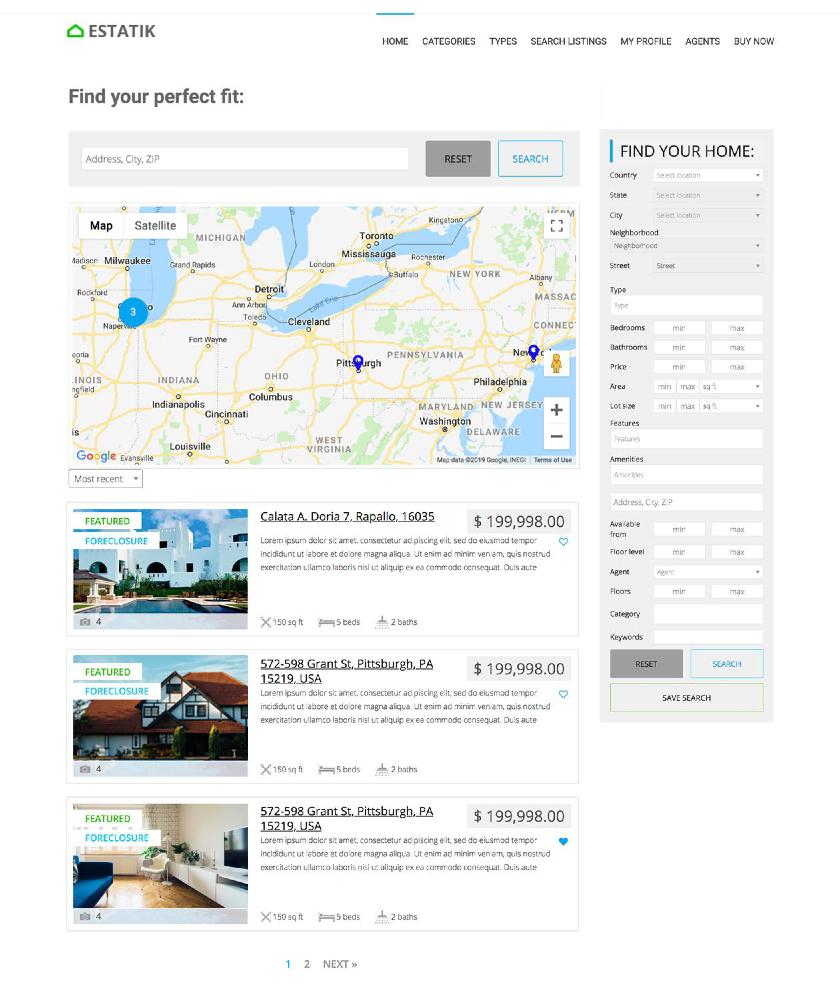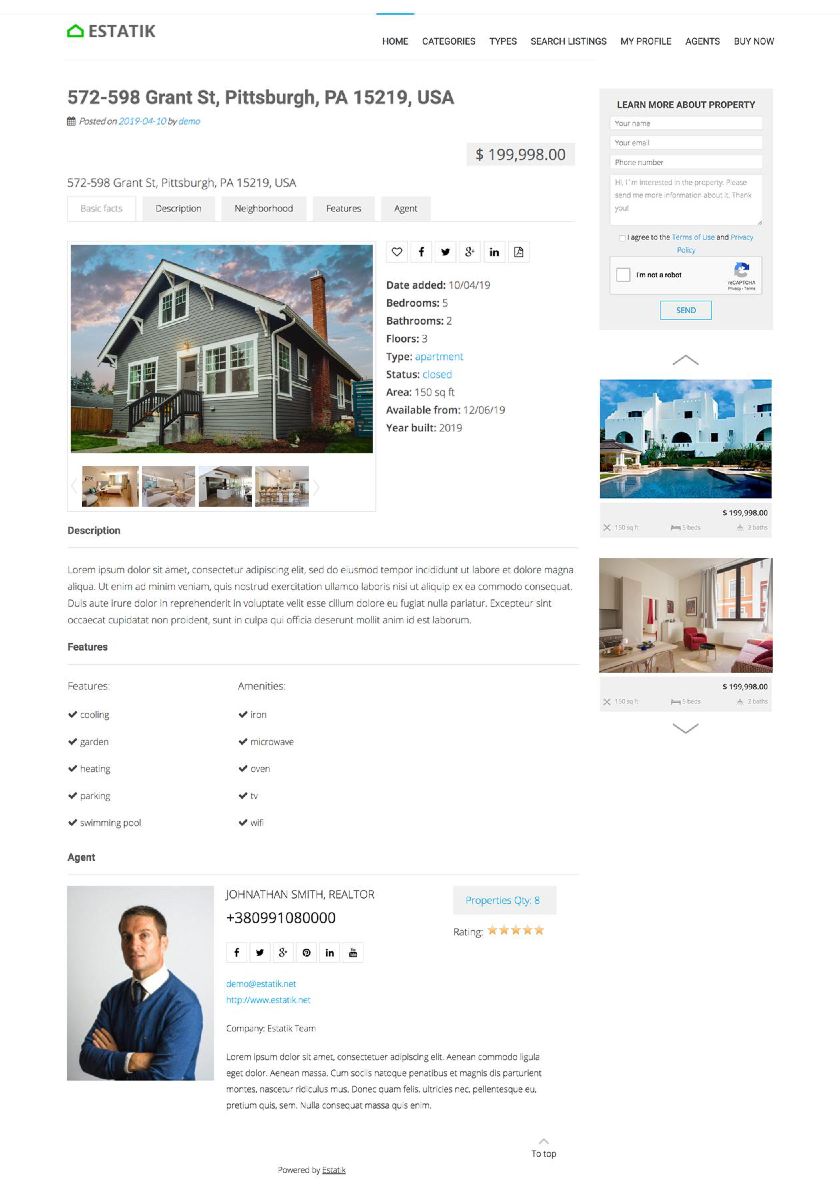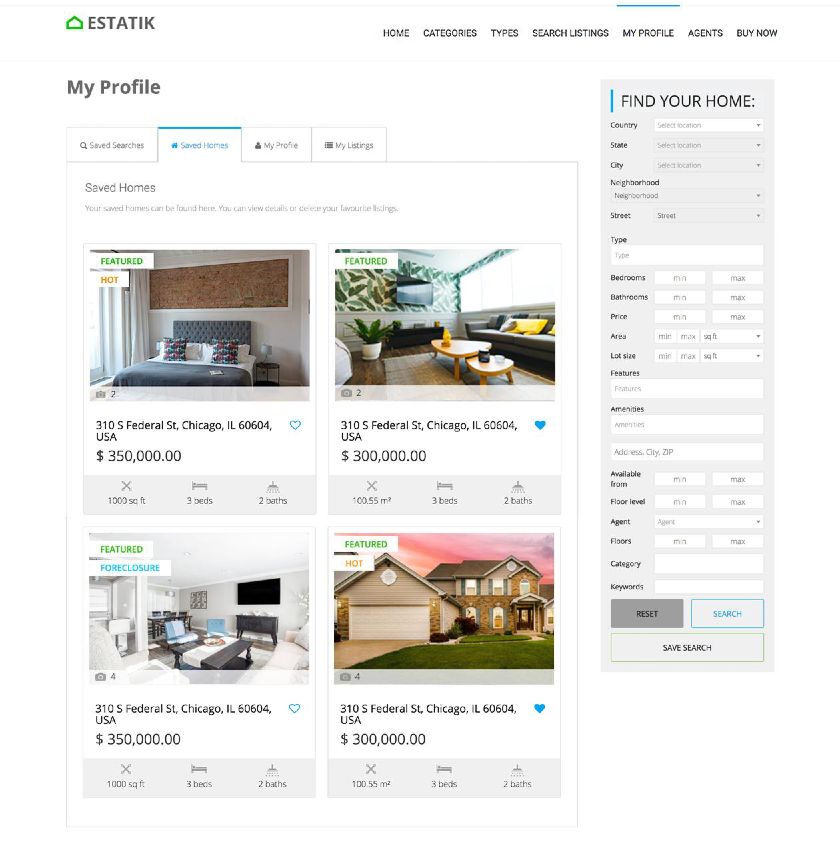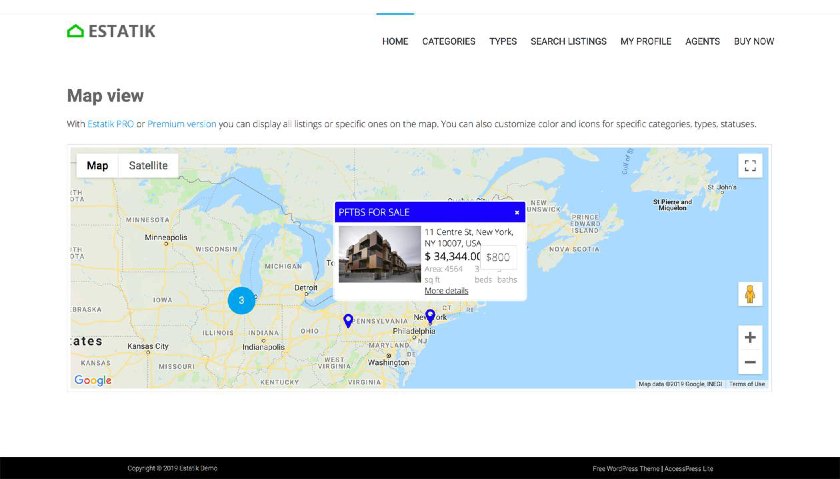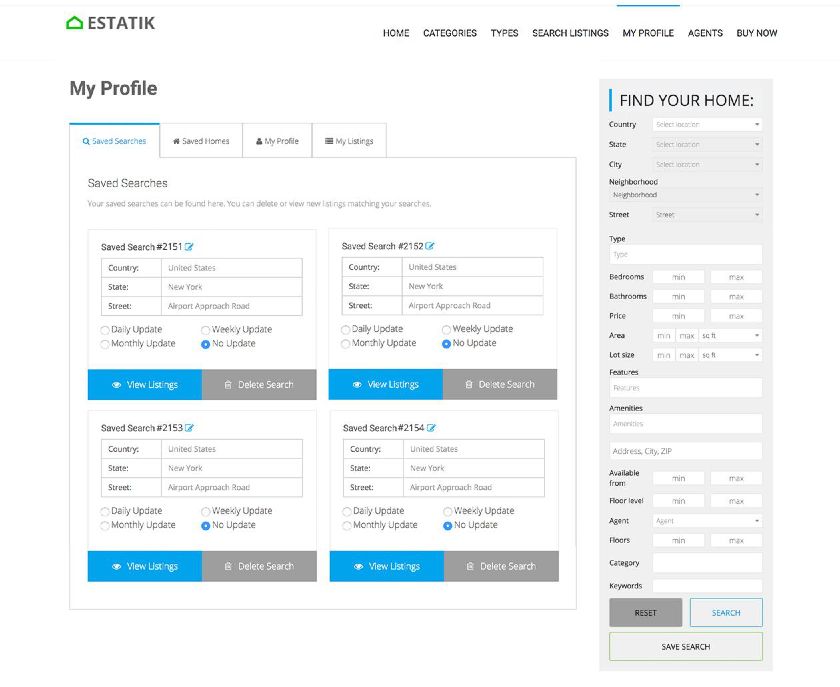 7. Easy Property Listings: Best for Social Media Integration
Price: Free; add-ons and extensions available from $47 to $87

Easy Property Listings is an SEO-optimized, responsive, and mobile-ready plugin that incorporates social media connections in agent profiles. Complete with a full array of templates and real estate widgets to completely customize your website in a few minutes, the Easy Property Listings plugin is the code-free answer to creating a professional website.
Easy Property Listings is right for real estate agents who are at ease editing their own WordPress website and desire the ability to customize the layout. There are premium add-ons like email alerts, market reports, testimonials, and award recognitions that would be a good choice for larger real estate companies or brokers. These are available for between $47 and $87 each—or you can opt for the Core Extension Bundle, which costs $297 for a single site.

| Pros | Cons |
| --- | --- |
| Easy to install and set up | Some users have reported delayed response from customer support |
| Custom templates with clean style | |
| Professional support and documentation | |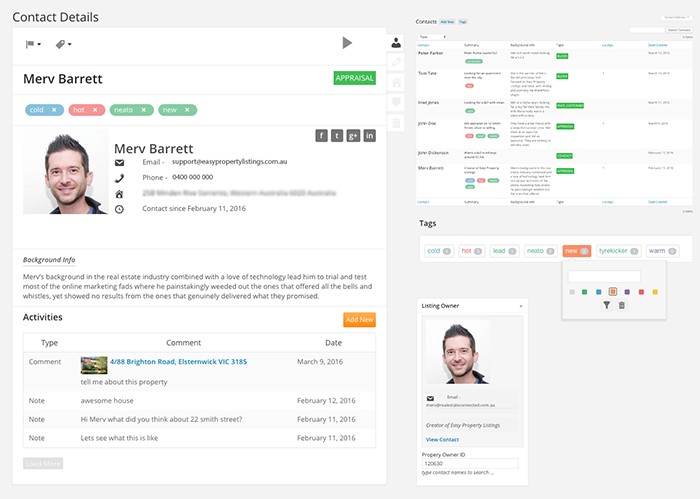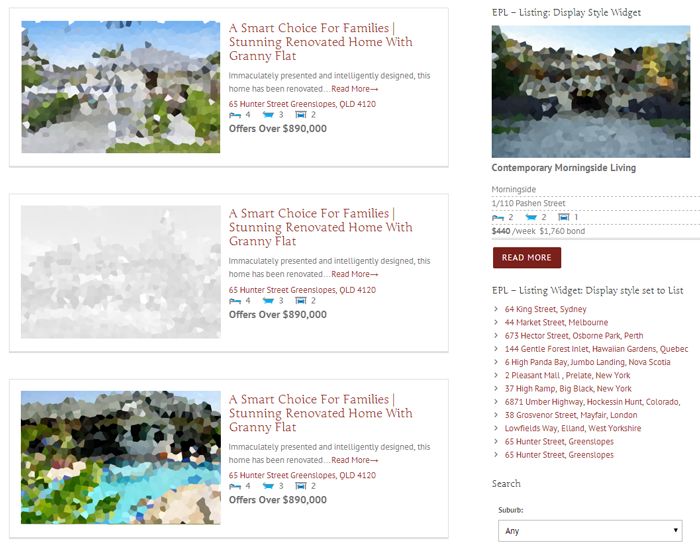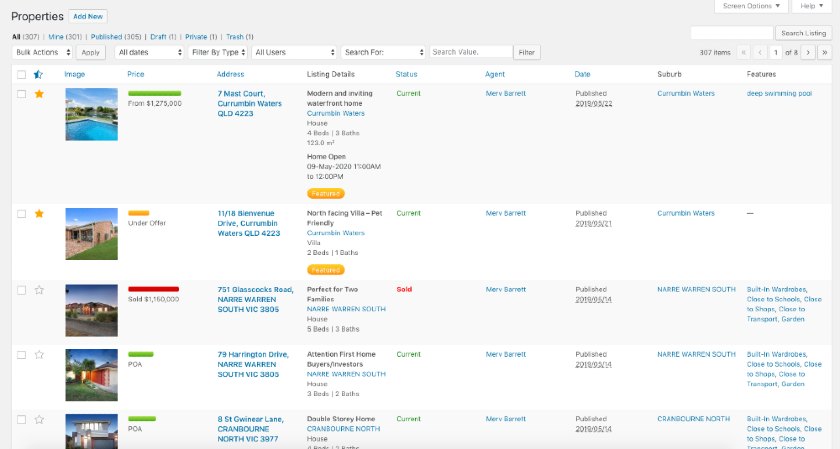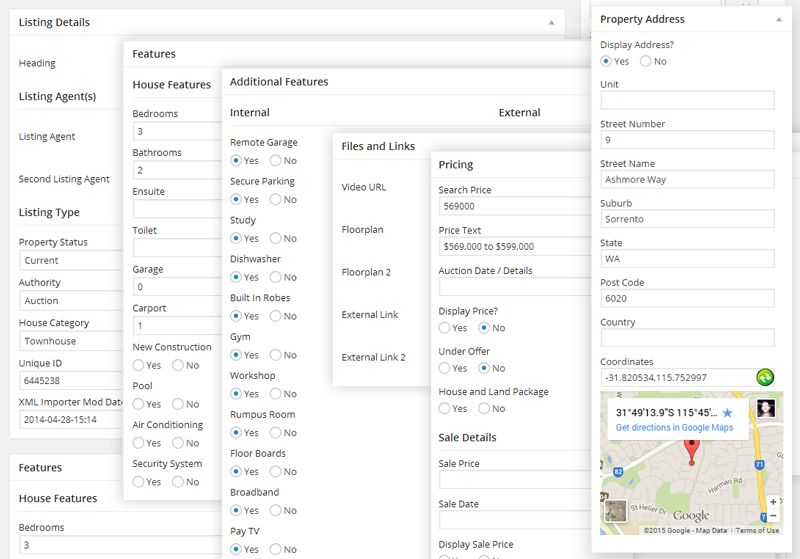 8. Strong Testimonials: Best for Importing Client Reviews
Price: Free; paid version available from $29 to $89 per year

Strong Testimonials is a free plugin that lets you import and publish testimonials and reviews from past and current clients. The plugin comes with some limited design and style options, but stands out because it seamlessly integrates with the appearance of your theme. This makes it easier to build a functional and cohesive real estate website without coding experience, and it's a great tool for marketing your real estate expertise.
The basic version of Strong Testimonials is free, but a paid version is available for $29 to $89 per year. The Basic plan ($29) includes a license for one site and is limited to features like one year of support and free updates plus the ability for customers to choose their country when leaving a testimonial. More expensive options include three to unlimited site licenses and advanced features like spam control, custom form fields, and search engine optimization (SEO) markup for testimonials.

| Pros | Cons |
| --- | --- |
| Saves time when importing testimonials | Some users report issues with spam |
| Extremely responsive plugin support | New updates may come with bugs |
| Versatile and attractive layout | |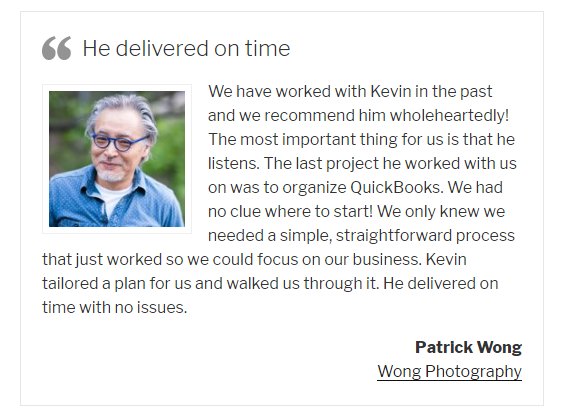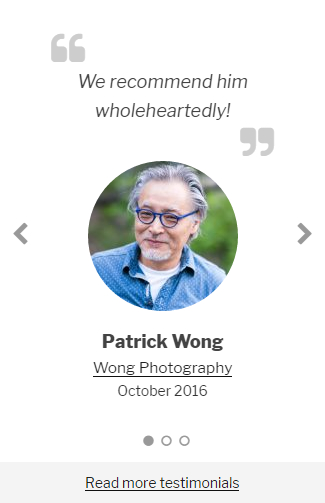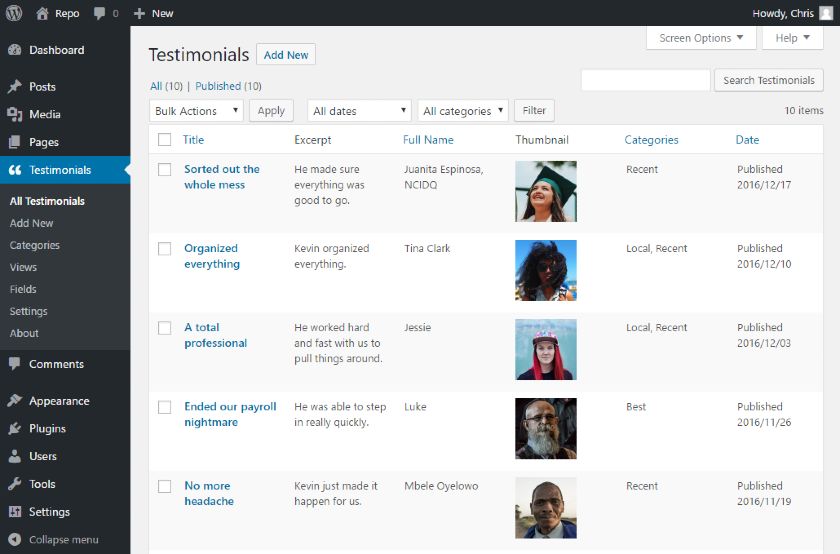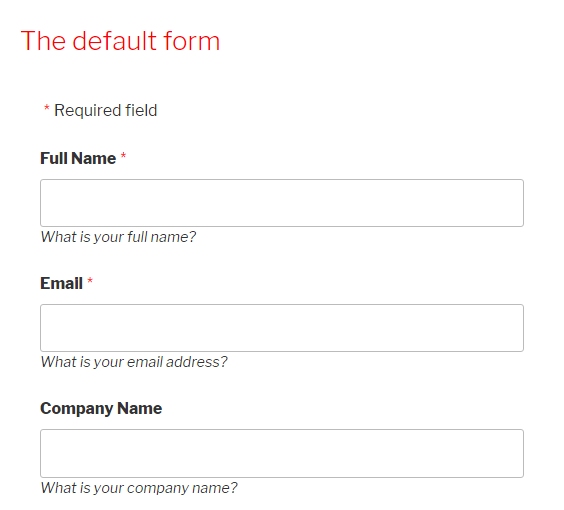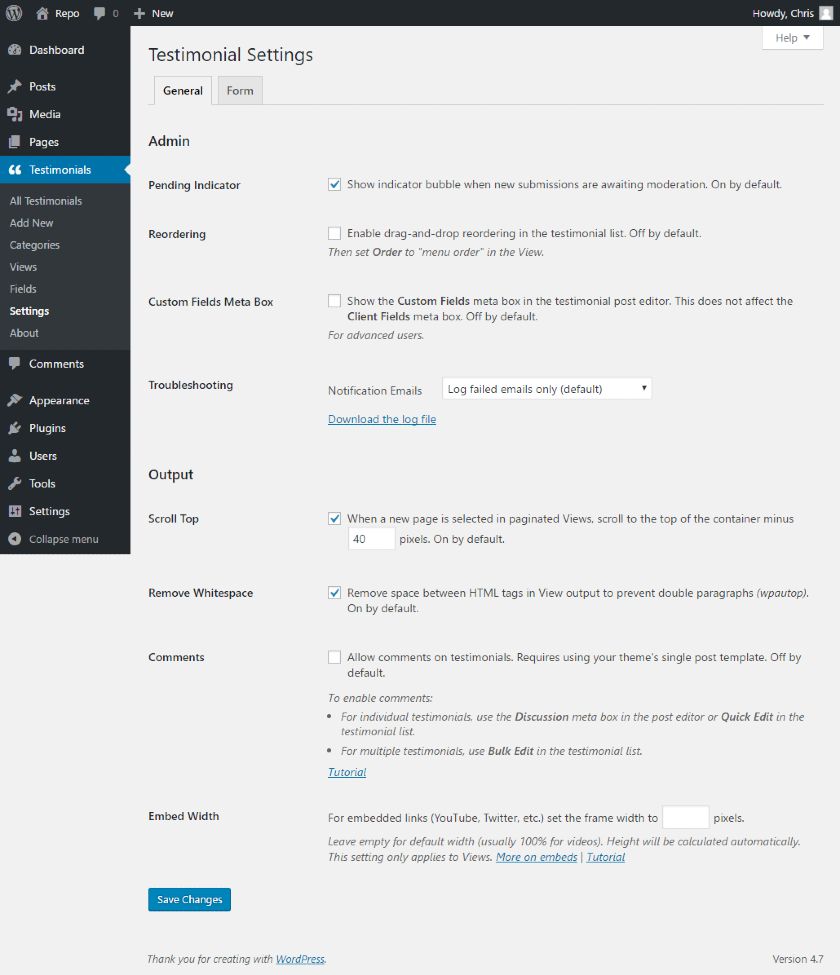 9. Smush: Best for Speeding Up Page Loads
Price: Free; Pro costs $5 to $99 per month depending on your needs

Smush is an image optimization and compression plugin that can help your website load quickly without any noticeable loss of image quality. This is particularly helpful for real estate professionals who rely on beautiful, high-definition photos to showcase—and sell—their properties. The plugin is compatible with a wide range of themes, page builders, and other plugins and will even tell you if an image is slowing you down in your Google PageSpeed test.
The Smush plugin is free, but users can upgrade to Smush Pro for as little as $5 per month for one site. This includes Super Smush 2x compression, backup for original images, unlimited compression, and automatic resizing and scaling, among other features.

| Pros | Cons |
| --- | --- |
| Increases website loading times | Basic version imposes limit on number of images that can be compressed |
| Install and forget so you can speed up your site without constant oversight | |
| Extremely well-reviewed | |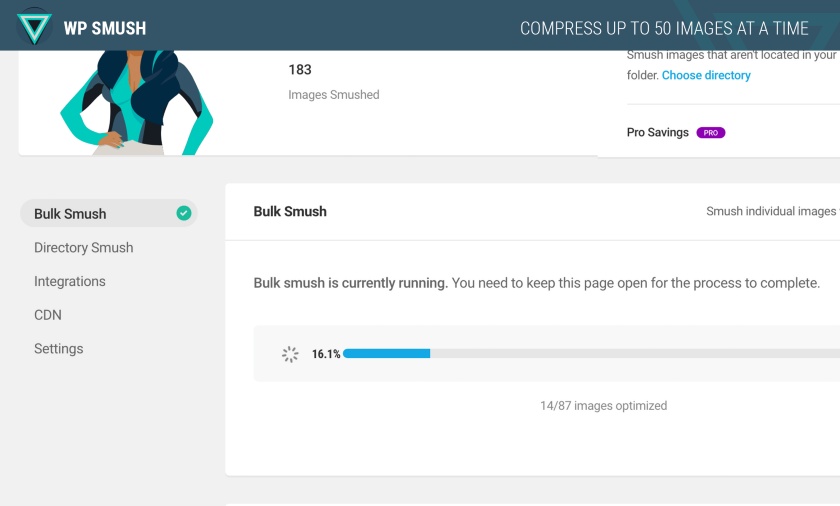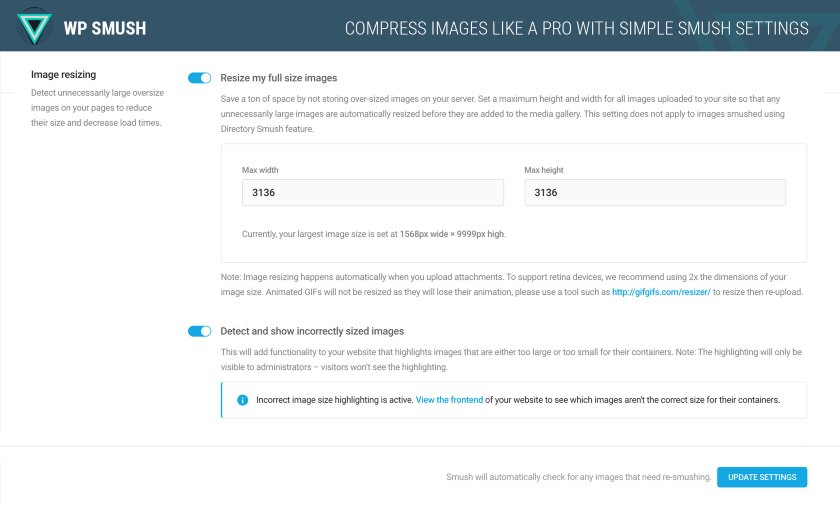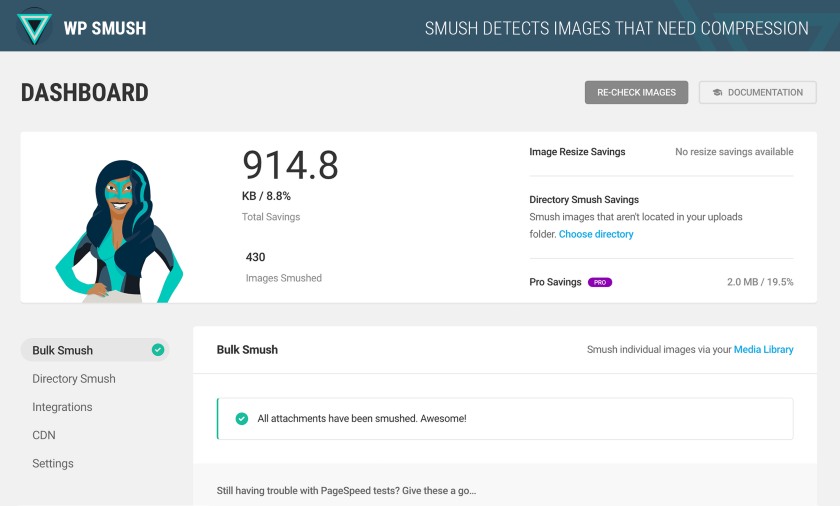 10. Bookly: Best for Scheduling Showings
Price: Free; Pro add-on available for $89 per year

Bookly is a WordPress plugin that works as a personal assistant to let clients schedule their own meetings through your website. This allows your site visitors to search properties and then schedule an appointment or viewing at their convenience through the user-friendly interface. When a booking is made, the client will receive a text confirmation and you'll get a text reminder.
In addition to the free option, there are paid add-ons and a Pro edition for $89 per annual license. Not only does this give brokers the ability to add an unlimited number of agents to their scheduling options, you'll be able to add padding between appointments, access additional email notification templates, and further customize your booking form.

| Pros | Cons |
| --- | --- |
| Easy installation and setup with no coding experience necessary | Google Calendar integration only available with Pro |
| Makes it easier and more convenient for clients to set an appointment | |
| Intuitive interface for clients and agents | |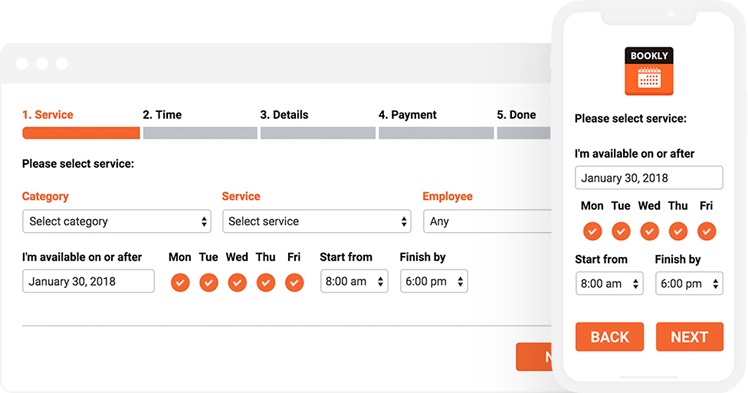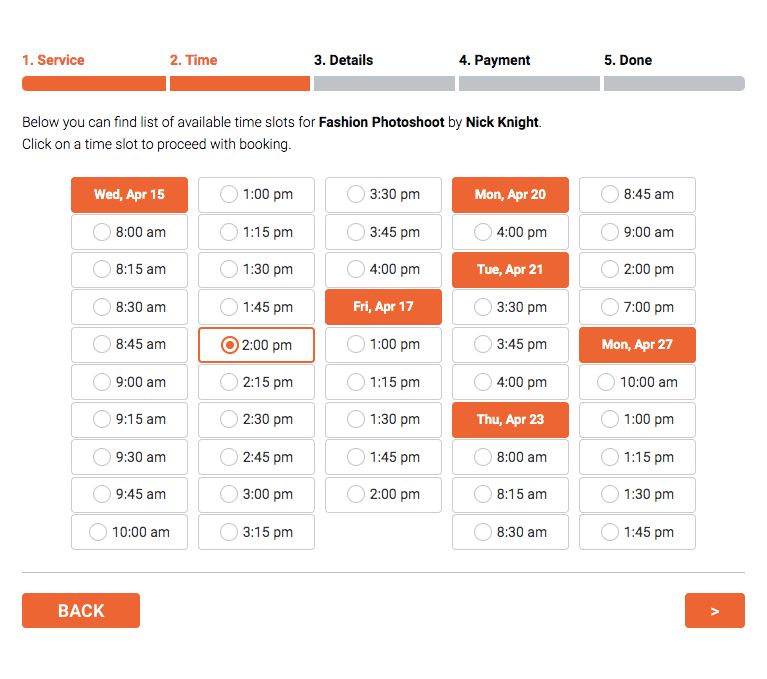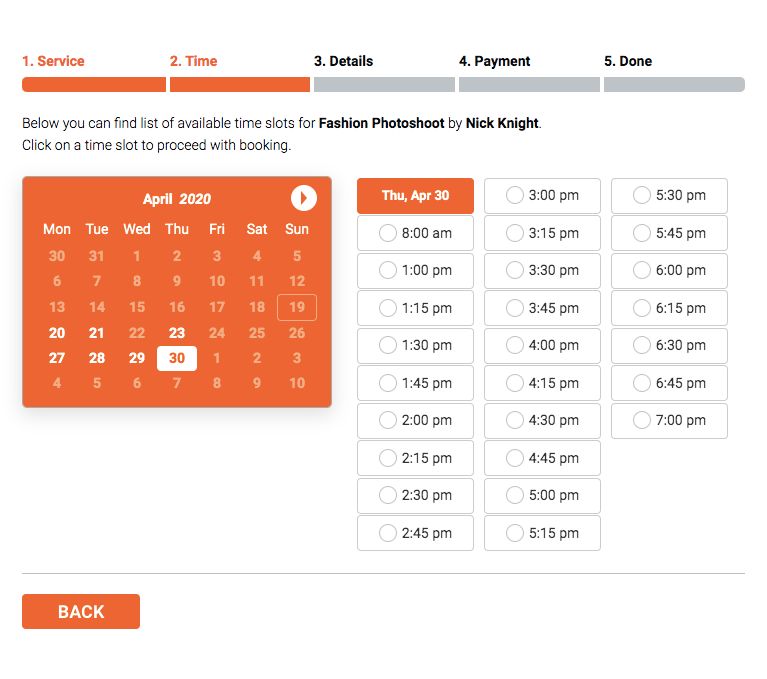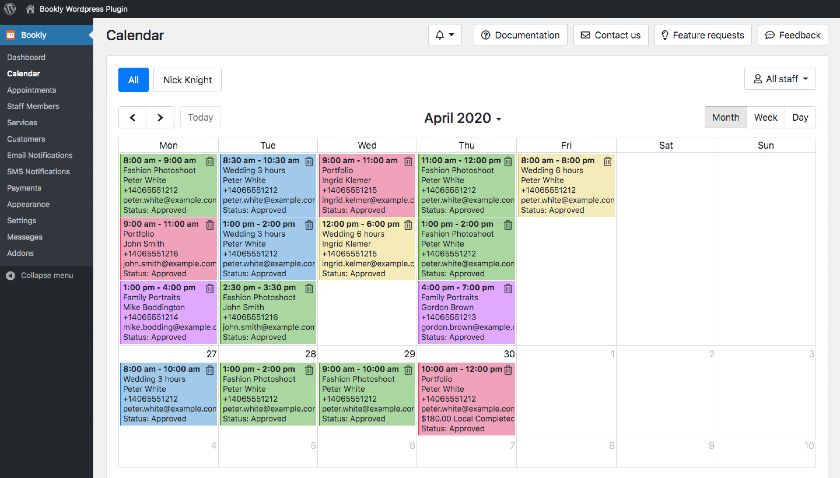 Bottom Line
Now more than ever, homebuyers are turning to the internet when searching for their next house. Beyond just building an eye-catching WordPress website, it's important to bolster your online presence with the tools necessary to generate leads and convert them into sales and listings. Real estate plugins for WordPress can help you build a truly custom site that addresses the unique needs of your clients while streamlining your day-to-day business.
You Might Also Like…