A financial robo advisor is a service provider that manages portfolios using strategies that trade and rebalance investments automatically. Robo advisors are best for passive investors who want cost-efficient ways to invest in a wide range of investments. We examined more than a dozen of the most popular robo advisors to identify the best robo advisors available.
6 Best Robo Advisors
| Advisor | Best For |
| --- | --- |
| | (Best Overall) Passive investors who want access to the broadest group of investment options with low cost and additional optional features |
| | Investors with $100,000+ to invest who want to work with a dedicated advisor |
| Motif | Investors who want to invest in IPOs and to invest in broad ideas passively or long-term economic trends |
| Vanguard | Investors who want to invest in a mix of low-cost mutual funds and ETFs |
| TD Ameritrade | Investors who want a custom portfolio at a large, established firm with lower account minimums than other robo investment advisors |
| Charles Schwab | Investors who want access to a full suite of retail banking services including checking and savings accounts and personal loans |
What a Robo Advisor Is
A robo advisor is an investment manager or service that manages client investments according to automated, predetermined strategies. While many robo advisors include fewer investment options than those available in traditional brokerage accounts by removing much of the human element they typically charge less to manage client portfolios than a full-service investment advisor.
One of the key differences in using a robo advisor is that there is far less human interaction than in a traditional firm. When clients work with a typical financial advisor, there's considerable time spent discussing individual needs, circumstances and portfolio preferences. When clients use a robo investment advisor, there's much more responsibility placed on the client to select the strategy that's right for them.
How Do Robo Advisors Work
Robo advisors leverage technology to automate money management for many clients. Most robo advisors are offered exclusively online, with the exception of some automated investing services offered by larger, more established firms. Every robo financial advisor offers a different slate of investment options to choose from and fee structures often vary.
Because robo advisors can scale investment management and apply the same automated strategies to a large number of client portfolios, they're able to charge lower fees for their management services than you'd find with most financial advisors. This makes them ideal for clients who want to save money with hands-off investing in a prestructured strategy.
How We Evaluated the Best Robo Advisors
To identify the best robo advisor platforms we evaluated providers on their investment options, costs, customer service, application process, introductory offer if any and additional features. Taken together, these factors determine the ease of using a robo advisor and the benefits they can gain compared to using a traditional financial advisor.
The criteria we used to evaluate financial robo advisors include:
Investment options: Whether clients have to choose from a preset menu or can build a custom portfolio that might include individual stocks or bonds
Costs: Trading costs, annual management fees, account minimums and fund expense ratios
Introductory offer: Whether robo advisor clients are eligible for a sign-up bonus
Customer service: How easy it is to get individual help from a provider
Additional features: What other products or services robo advisor clients have access to such as tax-loss harvesting or initial public offering access
Application process: How easy it is to set up an account
All of these robo advisors are reputable firms with cost-effective investment options but, based on these criteria, we've identified Wealthfront as the best robo advisor currently available. Wealthfront offers clients a wealth of investment options that can be assembled in custom portfolios for an extremely low cost. If you're thinking about working with a robo advisor, be sure to check out Wealthfront.
Best Overall Robo Advisor: Wealthfront

Wealthfront is our best robo advisor because it offers access to the broadest range of assets and has some of the lowest fees available. Wealthfront also offers an impressive set of additional features including stock-level tax-loss harvesting and portfolio lines of credit and manages accounts as small as $500.
Wealthfront Investment Options
When you open an account with Wealthfront you complete a brief questionnaire about your investment plans and risk tolerance. The results of this questionnaire help you allocate your investments across one or more of Wealthfront's automated investment strategies. Using Wealthfront's platform you can invest in seven different types of investments, which is considerable compared to most other providers.
The seven Wealthfront investment options you can use in your portfolio include:
United States equities: Stocks in American companies
Foreign developed equities: Stocks from companies in other advanced markets
Emerging market equities: Stocks of companies in developing countries
U.S. bonds: American company debt and Treasury bonds
Emerging market bonds: Debt of companies and countries in developing nations
Energy stocks: Oil, gas, and other energy companies
Real Estate Investment Trusts: REITs that invest in land and buildings
Wealthfront Introductory Terms
Wealthfront currently has the current introductory terms:
Save up to $125 per year: The first $5,000 in an account is managed for free, which saves investors up to $125 per year. While potential savings are valuable, this offer isn't as considerable as some other robo advisors.
Account minimum: $500
Wealthfront Costs
Wealthfront costs for an account typically include:
Asset management fee: 0.25%
Wealthfront charges a low annual fee for managing client accounts.
Fund expense ratios: 0.12% on average
Wealthfront uses some of the lowest-cost funds when constructing client portfolios to minimize expenses.
One of the biggest advantages of using an automated investing service like Wealthfront is the low cost of investment. Wealthfront's fees are extremely competitive, with the firm just charging a small annual management fee in addition to investment-specific costs. However, there are no commissions or custodial fees.
Wealthfront Additional Features
Wealthfront clients can use additional account features including:
Risk parity: Wealthfront uses leverage to help balance the risks in a diversified portfolio
Tax-loss harvesting: Selling investments that have declined in value to generate tax savings
Stock-level tax loss harvesting: Allowing investors to hold individual stocks that make up an index to take advantage of fluctuations in underlying securities
Smart Beta: A newer feature available to clients with more than $500,000, Smart Beta adjusts the balances of investments underlying an index to increase after-tax returns
Portfolio line of credit: You can borrow against qualifying accounts with easy rather than make withdrawals
Wealthfront Customer Service
As a robo investment advisor, Wealthfront does not have a huge team of dedicated sales and customer service professionals to assist clients. However, the company does have articles on its website to assist with account issues and can also provide contact information for customer service specialists to answer more in-depth questions.
What Wealthfront Is Missing
While Wealthfront is one of the most-established robo advisors available and is very cost-efficient, it doesn't have much of an introductory offer compared to other firms on this list. It also presents its investment philosophy and methodology using a lot of technical jargon that some investors may have trouble deciphering.
Wealthfront Reviews
Wealthfront has excellent consumer reviews and is widely considered to be a leading robo investment advisor. There have been a few complaints that some of their best features including risk parity don't come into play until you've invested at least $100,000 in your account but, overall, Wealthfront reviews are very positive.
Best Robo Advisor for Working with a Dedicated Advisor: Betterment


Betterment is a financial robo advisor with a team of dedicated professionals standing by to help investors who want individual guidance. Betterment offers investors four different types of investment strategies that are cost-competitive and can be used alone or in combination. It also offers up to a year of free management with qualifying deposits.
Betterment Investment Options
Betterment allows investors to choose from one of its four "curated" investment strategies or use their investment options to create your own. Betterment offers a line of stock- and bond-based exchange-traded funds (ETFs) through the platform that you can use to construct the perfect portfolio for you.
Betterment Investment options include:
U.S. total stock market: ETF focused on U.S. equities
U.S. value stocks – mid cap: ETF focused on mid-sized U.S. companies
U.S. value stocks – small cap: ETF invested in small U.S. companies
International developed market stocks: ETF focused on stocks in other developed countries
International emerging market stocks: ETF centered in stock in developing nations
U.S. high-quality bonds: ETF focused on high-grade U.S. bonds
U.S. municipal bonds: ETF focused on publicly issued debt
U.S. inflation-protected bonds: ETF that investments in inflation-protected securities
International developed market bonds: ETF that owns bonds in other developed nations
International emerging market bonds: ETF focused on debt from developing countries
U.S. investment-grade corporate bonds: ETF that owns high-grade corporate bonds issued by U.S. companies
U.S. short-term treasury bonds: ETF that buys short-term Treasury debt
Betterment Introductory Terms
Betterment currently has the following introductory terms and offers:
1 month of free management: Worth up to $208 if you deposit $15,000 to $99,999
6 months of free management: Worth up to $3,125 if you deposit $100,000 to $249,999
12 months of free management: Worth $6,250 or more if you deposit $250,000 or more
No account minimum
Betterment Costs
Some Betterment account costs include:
Asset management fee: 0.25%
Betterment charges an annual fee for managing accounts.
Premium management fee: 0.4%
If you have at least $100,000 with Betterment and want help with outside investments and help from Certified Financial Planners in navigating life events.
Fund expense ratios: 0.10% on average
Like Wealthfront, Betterment uses extremely cost-efficient ETFs when constructing client portfolios.
Betterment charges low annual management fees that vary based on the automated investing services that you want. However, clients pay no additional fees or commissions no matter how many times they rebalance their account.
Betterment Additional Features
In addition to structuring your own portfolio with Betterment, you can also use one of their four curated investment strategies to help achieve your goals.
Betterment's curated investment strategies include:
Socially responsible investing: Focus investments for social impact
Goldman Sachs Smart Beta: Diversify your portfolio using factors other than asset class or market cap
BlackRock target income: Focuses investment in bonds to minimize volatility and maximize income
Flexible portfolio: If you have at least $100,000 invested with Betterment you can change individual weights of investments in your chosen strategy to suit your risk profile or market outlook
Betterment Customer Service
Betterment has a team of financial industry professionals on-call 24 hours a day to answer questions or address account issues. Once you have more than $100,000 invested with Betterment you also have the option of working with a dedicated financial advisor to get one-on-one guidance.
What Betterment Is Missing
Betterment's team of knowledgeable professionals makes them the best robo investment advisor for individual guidance, but many Betterment's best features aren't unlocked until you have $100,000 invested.
Betterment Reviews
Like Wealthfront, Betterment also has very positive client reviews. They were one of the first robo financial advisors, so they've had time to fine-tune their offering, and that's exactly what they've done according to their reviews.
Best Robo Advisor for Technology-driven Investing: Motif


Motif is a provider of automated, technology-driven investment strategies to investors. Motif manages about a half a billion dollars using thematic investment strategies, which are ideal for investors who want to invest in certain long-term trends or budding industries. Motif is also the only provider on our list that helps investors participate in IPOs.
Motif Investment Options
Motif allows clients to invest in different themes, trends or ideas. Investors can choose from impact investing that supports certain corporate behavior, development of new technology or other macroeconomic trends. In addition to thematic portfolios, Motif is also the only robo advisor that helps clients to participate in hard-to-access IPOs.
Some Motif investment options include:
Impact portfolios: Invest in support of ideas like fair labor, sustainability or responsible corporate behavior
Motifs: Automated investment strategies structured around different trends or technologies
Custom portfolios: Start with a motif and add or subtract different stocks to suit your objectives
Stocks: Invest in stocks of individual companies
ETFs: Buy and sell indexed funds that are structured like mutual funds but trade like stocks
IPOs: Retail clients can invest in hard-to-access initial public offerings with as little as $250
Motif Introductory Terms
Motif Investing has the following introductory terms:
Motif doesn't currently have an introductory offer for investors, who could save money with other providers
No account minimum
Motif Costs
Motif is a robo investment advisor that offers different fee structures depending on how you invest and when you trade. You can trade for free if you use Motif's thematic portfolios or place next-day trades while real-time trading involves commissions. Building your portfolio on involves trading and other costs but most motifs charge annual fees.
Some typical Motif investment costs include:
Platform fee: $10 per quarter
Motif charges a monthly fee if you have less than $10,000 in your account and haven't placed a commission trade in the past three months. This fee is waived if for Motif Blue subscribers and Impact account holders.
Motif Blue: $19.95 per month
Blue is Motif's subscription service that saves investors more money on commissions and platform fees.
Real-time trades: $0 – $19.95
Motif charges commissions on real-time trades that vary based on whether you're trading IPOs, individual stocks or thematic portfolios.
Next-day trades: $0 – $9.95
Next-day trading is free through Motif for trades in professional motifs, stocks, ETFs and IPOs, but costs $9.95 if you're trading in custom- or community-built motifs
Motif licensing fees: 0% – 0.5%
Motif charges an annual licensing fee for professionally managed motifs that vary by category
Motif Additional Features
In addition to investing in automated portfolios, some features that Motif offers include:
Customize automated trading strategies: Motif gives you the ability to add, subtract or rebalance investments within their thematic portfolios
IPO access: Most retail investors can't get access to initial public offerings, but Motif gives you the ability to invest as little as $250
Low-cost trading and rebalancing: If you trade next-day you can do a lot of your trading through Motif for free
Motif Customer Service
Motif is a firm that's technology-driven and great for sophisticated investors. However, they're not the best robo advisor for customer service as their response time can be slow. We reached out to Motif as part of our research for this article and never received a response.
What Motif Is Missing
Motif is a great financial robo advisor, especially for sophisticated investors who want to invest in trends or ideas. However, its trading costs can much higher than the management costs charged to passive investors by other robo advisors. Its customer service response time is also relatively poor, which is another factor potential investors should take into consideration.
Motif Reviews
Motif Investing has generally positive robo advisor reviews. However, there have been some complaints that trading costs can add up quickly if investors aren't careful. However, most investors love the wide range of investment options available through Motif but note that so many options make it important to know what you're doing before you try using its automated investing service.
Best Robo Advisor for Low-cost Mutual Funds & ETFs: Vanguard


Vanguard is the largest mutual fund company in the world and is the first robo advisor platform to $100 billion in assets under management. The growth of Vanguard's robo advisor speaks to its focus on providing well-managed funds to passive, cost-conscious investors. It's an ideal provider for investors who fit this description.
Vanguard Investment Options
Typical Vanguard investment options include:
Mutual funds: Baskets of stocks and/or bonds that are professionally managed and cost-efficient
ETFs: Indexed investments that trade like stocks
Target date funds: Mutual funds that shift from stocks to bonds as a target retirement date approaches
Stocks: Shares in individual companies
Bonds: Debt issued by companies or countries
Certificates of deposit: Short-term debt issued by banks and other financial institutions
Vanguard is a well-established mutual fund company. However, investors in its Personal Advisor Services platform have access to many other investments in addition to Vanguard mutual funds and ETFs. Investors can use these investments to build a custom investment strategy that fits their goals and objectives.
Vanguard Introductory Terms
Vanguard has introductory terms including:
Vanguard doesn't currently offer investors a sign-up bonus or other introductory promotion
Account minimum: $50,000
Vanguard Costs
Typical Vanguard robo advisor costs include:
Annual management fee: 0.3% per year
Vanguard charges a low annual fee for their robo advisor platform.
Fund expense ratios: 0.12% on average
Vanguard mutual funds and ETFs charge a small annual fee to cover the costs of trading and management. Its annual expense ratios are among the lowest in the ETF and mutual fund industry.
Vanguard Additional Features
Vanguard is a well-known provider of cost-efficient mutual funds and ETFs. In addition, clients who use Vanguard's robo investment advisor platform also enjoy the ability to automate their contributions, customize their portfolio and add specific stocks or bonds to increase their diversification.
Vanguard robo advisor clients enjoy additional features, including:
Individual guidance: Vanguard financial robo advisor clients can work with a Vanguard financial advisor to construct their custom portfolio
Automatic savings plan: You can schedule automatic contributions or withdrawals to your Vanguard account
Invest in stocks and bonds: Add individual stocks or bonds to your portfolio of mutual funds and ETFs to add diversification or gain exposure to certain industries
Vanguard Customer Service
As a well-established firm and the largest in its industry, Vanguard has a great reputation for customer service. Robo advisor clients with Vanguard can work with a dedicated financial advisor to get individual guidance. You can also use Vanguard's products or services through an independent financial advisor for additional service.
What Vanguard Is Missing
Vanguard is the largest and one of the most respected mutual fund companies in the world. While it offers investors the ability to build custom investment strategies, it doesn't offer off-the-shelf strategies for investors to use.
Vanguard Reviews
Vanguard Personal Advisor Services consumer reviews are very good. Some investors note the lack of different types of different types of investment options. However, most recognize and appreciate Vanguard's investing philosophy and their reputation for providing well-managed, cost-effective mutual funds and ETFs that are ideal for passive investors.
Best Robo Advisor from an Established Firm: TD Ameritrade


TD Ameritrade recently started its own automated investing service, TD Ameritrade Essential Portfolios. TD Ameritrade is the best robo advisor for simplifying investment selection for clients because it only offers five automated trading strategies. TD Ameritrade may also be good if you want to use some of the firm's other services including banking in the U.S. and Canada.
TD Ameritrade Investment Options
TD Ameritrade is the best robo advisor for simplifying investment options. With a relatively limited selection of ETFs, investors can select one of five different preset allocations based on their investing goals.
TD Ameritrade investments used in client portfolios include:
U.S. equities: Stocks of U.S. companies
International developed equities: Stocks in companies from other developed countries
Emerging market equities: Stocks from developing nations
U.S. bonds: Bonds of U.S. companies
International bonds: Bonds issued by foreign countries and companies
Cash: Uninvested funds in your portfolio
When you open a TD Ameritrade robo advisor account, you complete a questionnaire, which helps you to choose one of five predetermined balances between these investment options. This allocation is based on your investing time horizon, risk tolerance and other factors.
The five predetermined TD Ameritrade portfolio strategies include:
Conservative: The lowest anticipated returns and minimal volatility
Moderate: Slightly higher anticipated returns along with some added risk
Moderate growth: A balance between anticipated returns and portfolio risk
Growth: Added potential volatility and the second highest projected returns
Aggressive: The highest potential returns as well as the greatest risk
TD Ameritrade Introductory Terms
TD Ameritrade has the following introductory terms:
TD Ameritrade does not currently have an introductory offer for new robo advisor clients, who could be eligible for a sign-up bonus with other providers
Account minimum: $5,000
TD Ameritrade Costs
TD Ameritrade robo advisor costs include:
Annual management fee: 0.3% per year
Clients pay a low annual management fee for using TD Ameritrade Essential Portfolios
Fund expense ratio: 0.06% – 0.08% per year
Expense ratios for funds included in Essential Portfolios rival even those of the lowest-cost mutual fund companies
TD Ameritrade Essential Portfolios is another of the best robo advisors for minimizing investment costs. In addition to a low annual management fee, clients pay an extremely low expense ratio for investments in the portfolio.
D Ameritrade Additional Features
In addition to using one of its automated investment strategies, TD Ameritrade robo advisor clients have access to TD Ameritrade's branch offices all across the country and its network of investment professionals who can offer individual guidance. Clients can also use any other TD Ameritrade products or services.
TD Ameritrade robo advisor clients have access to additional features including:
Branch offices: Clients can visit one of the more than 360 branches across the U.S.
Tax-loss harvesting: TD Ameritrade portfolios automatically harvest tax losses from underlying investments to increase after-tax profits each year
Automatic saving plan: TD Ameritrade clients can set up automatic contributions to add to their account each month
Investment horizon selection: Set your time horizon as part of determining which strategy to use
TD Ameritrade Customer Service
TD Ameritrade is one of best robo advisors for customer service because of its roots as a traditional financial services firm. Because clients have full access to TD Ameritrade products and services as well as branch offices and advisors, TD Ameritrade robo advisor clients have better access to direct customer service than smaller robo advisor firms.
What TD Ameritrade Is Missing
Although TD Ameritrade is one of the best robo advisors for customer service and offers very cost-effective management services, robo advisor clients can only choose one of five predetermined strategies. Unlike other providers, investors can't add or subtract underlying investments within their portfolio to increase their diversification.
TD Ameritrade Reviews
TD Ameritrade robo advisor reviews are excellent in spite of the lack of investment options available. However, investors seem to appreciate the simple and straightforward investment approach and the low fees for its robo investment advisor service.
Best Robo Advisor with Retail Banking Services: Charles Schwab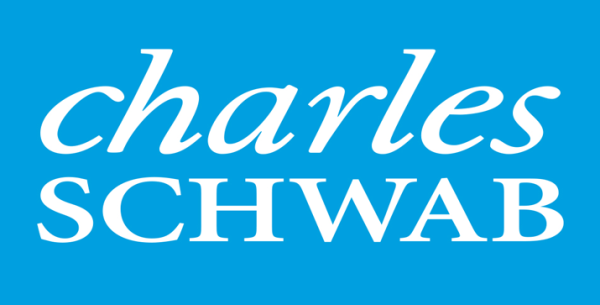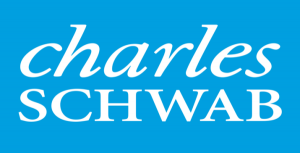 Charles Schwab is another provider that's good if you want to work with a large, well-established firm. Although Schwab's $25,000 account minimums are larger than some other providers on this list, Schwab is another great choice for robo advisor clients who also want access to banking and other financial services.
Charles Schwab Investment Options
When you become a Schwab robo advisor client, you work with a Certified Financial Planner to construct a diversified portfolio of ETFs based on your risk tolerance, investment goals and other factors. This diversified portfolio is meant to provide certain projected returns based on a certain degree of volatility.
Charles Schwab custom portfolios are balanced among several assets including:
Stocks: Shares in U.S. and foreign companies that differ by size and industry
Bonds: Debt issued by a mix of U.S. companies and international companies and countries
Cash: Uninvested funds in your portfolio
Commodities: Hard assets like precious metals
REITs: Invest in land or buildings
Charles Schwab Introductory Terms
Charles Schwab has the following introductory terms:
Schwab is currently offering a $100 sign-up bonus for several types of accounts, including robo advisor accounts, which may be able to save more on management fees with other providers but not receive a cash bonus
Account minimum: $25,000
Charles Schwab Costs
Charles Schwab robo advisor costs include:
Annual management fee: 0.28% per year
Clients pay an annual fee that's capped at $900 per quarter for larger accounts
There are no costs for trading or rebalancing
Fund expense ratios: 0.27% on average
Each of the 53 ETFs available through Schwab's robo advisor platform charges its own expense ratio to cover operating expenses
Like some of the other best robo advisor platforms, Schwab has similarly low fees that reduce annual costs to robo advisor clients. Investors pay a small annual management fee along with expense ratios for ETFs in their portfolio but have no trading commissions for investing or rebalancing.
Charles Schwab Additional Features
In addition to a customized portfolio designed around your specific goals and needs, Charles Schwab clients get access to a Certified Financial Planner (CFP) including an initial consultation when you open an account. Cash Sweep can help you earn interest on uninvested funds and once you have $50,000 invested you can use tax-loss harvesting.
One-on-one guidance: You can get individual help from a licensed investment professional
Tax-loss harvesting: Schwab will deploy automatic strategies to help reduce your taxes once you've invested more than $50,000
Cash sweep: You can earn interest on any money in your account that's not invested
Retail banking: Charles Schwab robo investment advisor clients get access to Schwab's full suite of banking and investment services
Charles Schwab Customer Service
Charles Schwab gets some of the best robo advisor customer service available. Each client gets free access to a CFP, including an initial consultation when you set up your account, as well as all of Schwab's banking and other financial services. Charles Schwab regularly ranks highest for customer satisfaction among traditional bank and brokerage firms.
What Charles Schwab Is Missing
Charles Schwab is known for great customer service and makes sure that every robo advisor client gets individual advice when setting up their account. However, Schwab's automated investing service restricts clients to choosing from a menu of just 53 ETFs. Clients also can't add individual stocks or bonds to increase diversification.
Charles Schwab Reviews
Charles Schwab has excellent reviews for their robo investment advisor. Clients love the low-cost structure, especially the lack of trading costs and capped management fee. Consumers have also noted that Schwab is leading growth among robo advisors and they expect Schwab's automated investing service to continue drawing assets away from traditional financial advisors.
The Bottom Line
A financial robo advisor is an online investing platform that helps investors assemble and manage custom portfolios using automated investment strategies. The best robo advisor firms available today offer investors the ability to create a diverse portfolio designed to maximize returns while minimizing risks, helping clients to achieve their financial objectives with minimal cost.