We did the research and spoke to professionals in the security industry to help bring you everything you need to know to choose the best security cameras for your business. Below, we cover security cameras and security camera systems that you (or a contractor) can install yourself. They do not include having an alarm system or a security firm monitoring the feeds.
If your business has high security risks, we recommend a full security system. ADT can safeguard your establishment with video surveillance, burglary monitoring, panic buttons, and many other services that will help protect your assets. Click here to get a free quote.
If your business has complex security needs, we recommend a full security system.
You'll almost certainly have cameras pointed at your cash registers. For an added layer of security, make sure you're using a POS that has an integrated inventory management system. We recommend Lightspeed for their excellent theft-prevention tools such as live-tracking stock amounts and pictures that make it clear what item is attached to which barcode. Click here to start a free trial.
Best Security Camera Systems for Small Businesses
First, we've chosen the best security camera systems at multiple price points from budget-friendly to high-end. These include multiple cameras that connect to a DVR or NVR to record and save their footage. If you have a larger space to monitor from multiple angles, a security camera system may be the best solution for your needs.
We'll discuss the technical details more in depth below.
Customer Rating

4.0

4.0

3.6

Customer Reviews

3,046

254

5

Indoor Use

✔

✔

✔

Outdoor Use

✔

✔

✔

IP Rating

IP66

IP66

IP66

Resolution

480p SD

1080p HD

1080p HD

Field of View

Bullet 75°

Bullet 85°
Dome 98°

130° - 20°

Night Vision

✔

✔

✔

Motion Sensing

✔

✔

✔

DVR/NVR

DVR

NVR

NVR

Onboard Storage

500GB

2TB

2TB

Cloud Storage

✔ (extra)

✕

✔

Mobile App

✔

✔

✔

Alerts/Notifications

✔

✔

✔
Best Standalone Security Cameras for Small Businesses
Next, we've chosen the best standalone security cameras for small businesses at similar price points. These cameras are usually plug-and-play and include internal storage via MicroSD cards or cloud storage in newer models. If you have a smaller space to monitor with few angles, a standalone security camera may be the best solution for your needs.
We'll discuss the technical details more in depth below.
| | | | |
| --- | --- | --- | --- |
| Customer Rating | 4.1 | 4.0 | 4.0 |
| Customer Reviews | 4,784 | 107 | 4,221 |
| Indoor Use | ✔ | ✔ | ✔ |
| Outdoor Use | ✕ | ✔ | ✕ |
| IP Rating | N/A | IP66 | N/A |
| Resolution | 720p HD | 1080p HD | 1080p HD |
| Field of View | 78° | 78° | 130° |
| Two-Way Audio | ✔ | ✔ | ✔ |
| Wireless | ✕ | ✔ | ✕ |
| WiFi Enabled | ✔ | ✔ | ✔ |
| Night Vision | ✔ | ✔ | ✔ |
| Motion Sensing | ✔ | ✔ | ✔ |
| Onboard Storage | MicroSD up to 32GB | MicroSD up to 128GB | ✕ |
| Cloud Storage | ✕ | ✕ | ✔ |
| Mobile App | ✔ | ✔ | ✔ |
| Alerts/Notifications | ✔ | ✔ | ✔ |
Common Features of Security Cameras
It can be difficult to compare security camera options if you're unfamiliar with the technical terms used to describe them. Many of the more technical features are only relevant for very specific needs, so it helps to distill them down to the most useful ones for most small businesses.
Here are some of the most important terms to familiarize yourself with before you compare your options.
Indoor vs. Outdoor
The primary differences between indoor and outdoor cameras are their light and distance requirements and protection from the elements.
The International Protection code (aka IP code, aka Ingress Protection code) rates cameras on how protected they are from dust/grit (rated 0-6) and how protected they are from humidity/water (rated 0-8). The rating lists the dust number first and liquid number second, so the rating will read IP24, IP67, etc. The higher the number, the better your security camera will be able to stand up to the elements.
Keep in mind that even though most indoor cameras can't be used outside, many outdoor cameras are suitable for both indoor and outdoor use.
Dust/Grit (1st IP Number)

Humidity/Water (2nd IP Number)

Rating

Protection

Rating

Protection

0

No protection provided

0

No protection provided

1

Protects against >50 mm larger
objects, like the back of the hand, etc.

1

Protects against vertically dripping water

2

Protects against >12.5 mm objects
the size of fingers, etc.

2

Protects against vertically dripping water when tilted up to 15° from its normal position

3

Protects against >2.5 mm objects
like most tools, thicker wires, etc.

3

Protects against water falling (drip or spray) at angles of 60° or less

4

Protects against >1 mm objects,
like most wires, most insects, etc.

4

Protects against splashing water from any direction

5

Dust-protected -- dust is not totally
prevented from entering, but it won't let in enough to harm the equipment

5

Protects against water sprayed from a nozzle from any direction

6

Dust-tight -- no dust can get in

6

Protects against water sprayed from a jet from any direction

7

Protects against immersion in water of up to 1 m (low pressure)

8

Protects against immersion in water of greater than 1 m (higher pressure)
Resolution
There are two main factors that contribute to a camera's picture quality: resolution and frames per second. However, for the purposes of this review, we focused on the resolution as it's the most commonly advertised and understood measure.
A camera's resolution is based on the number of pixels it captures to compose its images. This is the same concept as with our televisions, but cameras are the input whereas televisions are the output. Standard resolution is 480p, HD starts at 720p, and full HD is considered 1080p. The more pixels in the image captured by your security camera, the clearer the image will be. However, that extra information will also take up more memory space.
Field of View (FOV)
The camera's FOV measures the area that it's able to see and capture. The wider the angle, the more it can see; however, the more it can see, the less detail the image will have. Likewise, the narrower the angle, the less it will be able to see; however, the less it can see, the more detail the image will have.
Night Vision
Being able to capture usable images in low to no light conditions is essential to ensure complete security for your business. Infrared security cameras have LED lights placed around the edge of the camera lens, adding ambient light that significantly increases the quality of the image it captures.
Motion Sensing
Cameras with motion sensing can use this feature in a few ways:
They will begin recording only when they detect motion, which saves memory space since the camera won't be recording when there's nothing to record
They will send an alert by email, text, or push notification through a smartphone app when motion is detected and you can view the video feed if your camera is also equipped with remote access
When detected, the source of the motion can be tracked and focused on by the camera to enhance the image quality
Storage
Gone are the days of security cameras recording their footage to physical videotapes, which are then cataloged away and/or recorded over. Modern security cameras typically store their footage in one of three ways:
DVR/NVR
A digital video recorder (DVR) and network video recorder (NVR) mostly differ in the number of cameras that can be connected to them. NVRs are more scalable, allowing more cameras to be connected to each one and additional NVRs to be added to your network.
However, in both cases, the footage from the cameras is stored on a physical hard drive located in the DVR or NVR. The larger the hard drive's capacity, the more footage that can be stored on it.
MicroSD Cards
MicroSD cards are the same as those you might already be familiar with from digital cameras. They're tiny cards, often the size of a postage stamp or smaller, that inserts into the security camera directly. The benefit of this type of storage is that it's relatively cheap, reliable, and easy to store the physical cards once they're full. The downside of using this as a primary method is that your data's safety is directly linked to the camera's safety. Loss through theft, accident, or tampering is increased.
Cloud Storage
Cloud storage is the most modern method of storage. In fact, you may already be familiar with the concept if you use services like Dropbox or Google Drive at your business.
Security cameras are connected to the internet, either directly or via a central hub if part of a larger system and their footage is automatically uploaded to the internet and saved. This can be used as your primary storage method or as a backup for other onsite storage, like a DVR. Once the footage is saved online, you can access it from anywhere and it's safe from any loss through theft, accident, or tampering at your business.
10 Questions to Ask Before Installing Security Cameras – Advice from the Pros
We spoke with Scot MacTaggart, Product Manager for Security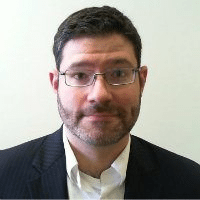 at PSX, a national security firm. Drawing from his over 12 years of industry experience, he shared with us the top ten questions a business owner should ask themselves before installing security cameras.
---
1. Why am I doing this?
Is it realistic to expect this investment to pay off? Video is great for catching a thieving employee, but catching strangers is harder. Many small business owners get their hopes up that the police can identify and arrest suspects with video. That's not always the case.
2. Is there enough light in the areas I'm watching?
Yes, many cameras have night vision capabilities, but night vision still misses a lot of detail.
3. Are we doing enough to reduce or discourage crime?
Better natural sight lines, better morale, electronic access control, all of these things reduce crime. Any of these options are better than taking a loss than trying to recover from it.
4. What can I afford?
Budget is an uncomfortable question for a lot of people. The problem is that there is a system for every budget. Just because you can afford it does not make it the right system. Going back to lenses and usable details, a cheaper system is made for broad views, not fine details. If you need to capture the moment when someone is putting a stolen wallet in their pocket, a low-cost system probably won't work.
5. How much will a loss cost me?
Sure, you hate graffiti, but how much did it cost you? You're already paying for the paint and the labor to apply it. Is it worth hundreds or thousands of dollars in video investment to catch a tagger?
6. Have I considered all the possible uses?
If you're buying a system to catch a vandal, the system may not pay for itself. But maybe you can expand the system to eliminate time clock fraud, vending machine vandalism, and make sure the sales floor is always covered in ordered to improve the return on investment.
7. What do I already have?
A lot of times, this question is about cable and network resources. There's a lot we can do to reuse existing wire and jacks these days.
8. How long will it take to notice a theft or loss?
If your video evidence overwrites itself every three days, you'd better make sure you don't ever close for a three day weekend.
9. How can I team up with my landlord and neighbors?
Although it is now cheaper than ever, video is still expensive for most small businesses. Talk to the landlord and neighbors before committing to a go-it-alone plan.
10. Do I have a good area to install the storage?
For maximum life and stability, the storage area should be around 70 degrees, 50 percent humidity. The location should not be so obvious that an intruder can easily find and destroy your video evidence.
Bottom Line on Best Security Cameras
Security camera technology has advanced significantly in recent years. Now, most consumer and small business models are plug-and-play and easily installed with a wide range of options available for most needs.
If your location or type of business requires more high-risk security, or you want to incorporate other systems like an alarm, then click here to get a free quote from ADT.