One of the best ways to get traffic to your website is by getting found in search engines, such as Google. Granted, ranking highly in Google, takes time (and a lot of work). Luckily, there are search engine optimization (SEO) plugins to help make it easy for you to build your site so that it gets found online. We've researched and tested dozens of the top-rated WordPress SEO plugins to find the five best for small businesses.
Top SEO Plugins Compared 2020
| Web Hosting Provider | Best For |
| --- | --- |
| | (Best Overall) For businesses that want a comprehensive SEO plugin |
| | Best Yoast SEO premium alternative with comparable features at a lower price |
| | Best for ecommerce businesses that want to help products rank |
| | Best for small businesses that want a very user-friendly SEO plugin |
| | Best for businesses looking to leverage user insights data |
How We Evaluated the Best SEO WordPress Plugins
To find the best SEO plugins, we tested dozens of the top-rated WordPress plugins based on the factors that matter most to small businesses. We looked at the availability and range of features—including on free plans—as well as how user-friendly the plugins are, their ratings in WordPress, the number of active installs to gauge popularity, and update frequency to ensure plugins remain compatible with all versions of WordPress.
The criteria we used to evaluate the best SEO WordPress plugins include:
Availability of a comprehensive free plan
Range and quality of features
User-friendliness
Rating in WordPress (4+ stars only)
Number of active installs
Update frequency
Based on the criteria above, we believe the best overall SEO plugin for WordPress is Yoast SEO because of its versatility. Whether you're a startup looking for a bit of help building out content designed to rank or a large company with in-house marketing expertise, Yoast offers a wide range of features to suit any business' needs and budget.
Yoast SEO: Best Overall WordPress SEO Plugin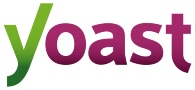 Yoast SEO is hands-down the most popular WordPress SEO plugin—and for good reason. It's one of the most comprehensive SEO plugins that offers a wide range of features, from analyzing your pages and posts and providing suggestions on how to improve your content to automatically generating an XML sitemap so Google can more easily crawl your site and rank in search results. It's the best overall SEO plugin for businesses that want a robust tool for free.

| Pros | Cons |
| --- | --- |
| Robust free version | The premium version is expensive |
| Easy-to-use configuration wizard | The utilitarian design could be more user-friendly |
| Tons of educational information and documentation | Some users report that the plugin sometimes clashes with other plugins |
Yoast SEO Pricing
Yoast SEO offers two plans: a free plan and a premium plan. While the free version is very comprehensive, and thus sufficient for most small businesses, if you want to opt for the premium version, it costs $89 for one site for one year. It gives you extra features such as internal linking suggestions to save you time, the ability to set canonical URLs to avoid duplicate content, and social previews for Facebook and Twitter.
Yoast SEO Features
Yoast SEO offers a ton of great features that can help just about anyone more effectively build a WordPress website to get found in search. Its most popular feature is its content analysis tool, which pinpoints areas of pages and posts that need improvement in terms of both SEO and general readability. It also comes with a bunch of other features, such as an auto-generated XML sitemap, the ability to preview and edit snippets, and social linking.
Here are some of Yoast SEO's most popular features and tools:
SEO content analysis of pages and posts based on keywords
Recommendations for SEO improvement
Readability ratings and suggestions
Internal link recommendations
Fast indexing
Google previews to see how your site will appear in search results
The ability to easily edit and analyze snippets
Social linking and previews
XML sitemap generator (learn how to create an XML sitemap using Yoast)
SEOPress: Best for Businesses Targeting Multiple Keywords

SEOPress is the best SEO plugin for businesses with multiple keywords as its free version comes with multiple keyword tracking and analysis. It is also a cheaper alternative to Yoast SEO's premium version as it's half the price with comparable features. Regardless of your plan, it is one of the best SEO plugins in terms of both ease of use and features, making a good choice for SEO beginners as well as advanced users looking to supercharge their site.

| Pros | Cons |
| --- | --- |
| Very intuitive user interface | Users report that some features require more advanced knowledge |
| Ability to optimize content for multiple keywords | May have conflicts if you're importing from another SEO plugin |
| Wide range of features to help you boost your site's rank | |
| Free and low-cost premium plan for unlimited sites | |
SEOPress Pricing
Free, and $39 per year for unlimited sites. SEOPress Pro is a steal compared to Yoast SEO premium, which costs $89 per year for just one site with very comparable features. Granted, the free version offers plenty of features, so it will be sufficient for most small businesses.
SEOPress Features
SEOPress comes with an array of features to help your site rank. The most popular feature is its content analysis tool, which is similar to Yoast SEO's, which analyzes your pages and posts and provides feedback on ways to improve your content. However, unlike Yoast SEO, it allows you to optimize for multiple keywords. It also has more than a dozen other features, such as an easy-to-use installation wizard to help you get started, sitemaps, and Google integrations.
Here are some of the most popular features of SEOPress:
Installation wizard for easy setup
Content analysis
Optimize for multiple keywords
Titles and meta analysis
Sitemap generators: XML and HTML
Open graph
Content analysis
Integrates with Google Analytics
Integrates with Google Tag Manager
Google XML Video Sitemap (Pro)
Custom schemas (Pro)
404 monitoring (Pro)
All in One SEO Pack: Best for Ecommerce Websites

All in One SEO Pack is a top-rated SEO plugin that is highly regarded for its more advanced search engine optimization tools geared toward ecommerce businesses. For example, it offers SEO for WooCommerce, as well as schema support, the ability to connect to Google Webmaster Tools, create unlimited social profiles, video SEO, and it is translation-ready for 54 languages.

| Pros | Cons |
| --- | --- |
| WooCommerce SEO | It lacks a content analysis tool |
| Bulk edit SEO titles and meta descriptions | Some new users find its one-page layout overwhelming |
| Ability to create an unlimited number of social profiles | The premium version is expensive |
All in One SEO Pack Pricing
All in One SEO Pack offers a free version and three premium versions. The premium versions range in price from $79 per site, per year to $699 for unlimited sites per year. All of the premium plans includes extra features such as advanced WooCommerce support, advanced Google Analytics tracking, advanced social media SEO, and SEO for categories, tags, and custom taxonomies.
All in One SEO Pack Features
As the name suggests, All in One SEO Pack is an all-in-one SEO plugin with an array of features and tools to get your site ranking in search. It includes the ability to optimize content for specific keywords and writing meta descriptions and snippets to more advanced SEO features such as configuring custom canonical URLs and WooCommerce SEO. One unique feature that is really helpful is that you can edit titles and meta descriptions in bulk.
Here are the top All in One SEO Pack features:
Optimize for target keywords
Write titles and meta descriptions
Edit snippets
WooCommerce SEO
Import and export SEO data
XML sitemap generator
Robots.txt
Sync with Google Webmaster Tools
Configure custom canonical URLs
File editor
Open graph meta tags
Bad Bot Blocker
Edit SEO titles and meta descriptions in bulk
Rank Math: Most User-friendly SEO Plugin

Rank Math quickly became a fan favorite with its long list of rave reviews. It's not only one of the most user-friendly plugins, but it comes with a number of time-saving features, such as auto-generated image SEO and social SEO. It's a great choice for local businesses as well as those with image-heavy sites that use social media for brand awareness. Given that it's a more modern and user-friendly interface, it's a great alternative to Yoast SEO.

| Pros | Cons |
| --- | --- |
| Easy setup wizard | Lacks an HTML sitemap generator |
| Intuitive interface | It's new so some, more advanced features are not yet available |
| Local business schema | |
Rank Math Pricing
Rank Math is a free plugin. Unlike other WordPress SEO plugins, it does not currently offer a premium version, so you get all possible features and tools for any number of websites with its standard, free plugin. However, it may offer a premium plan in the future as the plugin grows to offer a longer list of features.
Rank Math SEO Features
Rank Math has rave reviews for a reason. Its super-intuitive interface makes it very user-friendly and it comes with a good range of really helpful SEO tools. From easy-to-use content analysis to local SEO optimization to help your business land in Google's local search results, it offers quality features. On the other hand, it is still the new kid on the block in the SEO world, and so it's often working on building and releasing new features.
Here are the top Rank Math SEO features:
Page and post content analysis and audits
Keyword ranking
Local SEO optimization
Advanced snippet previews
Previews for social shares
Facebook automatic Open Graph
Automated image SEO
XML sitemap generator
404 tracking
Google search console integration
Rich snippets tracking
Schema markup
MonsterInsights: Best for Analyzing User Behavior

MonsterInsights is the standard in WordPress user insights and data analytics. It works with Google Analytics to help you more easily understand data, enabling you to more effectively use it for strategic website improvements and search engine optimization. For example, with MonsterInsights, you can track audience conversions, track keywords, and see which topics tend to perform best, so you can create better content that resonates with your audience.

| Pros | Cons |
| --- | --- |
| It makes user data easy to understand | Does not include content analysis tools or SEO audits |
| Integrates with Google Analytics | The free version is limited |
| Access user insights from the WordPress dashboard | |
MonsterInsights Pricing
MonsterInsights offers a lightweight free version, as well as more feature-rich premium plans. The premium plans start at $199 and gives you access to many more features, such as enhanced link tracking, a comprehensive analytics dashboard, individual page insights, email summaries, real-time reports, scroll tracking, and search console reports. For ecommerce reporting, you will need to upgrade to the Pro plan for $399 per year.
MonsterInsights Features
MonsterInsights is an analytics plugin, rather than an SEO plugin. However, the information that it provides lends itself to strategic search engine optimization, so it's a useful plugin for those who are serious about understanding user behavior and designing a site to best serve your site visitors. It works in conjunction with the famous (and free) Google Analytics and helps you not only access data from the WordPress dashboard, but more easily understand data.
Here are some of the most popular features of MonsterInsights:
More easily break down data from Google Analytics
Conversion tracking
See how visitors find your site
Discover which topics best resonate with your audience
Ecommerce tracking (WooCommerce integration available)
Outbound link tracking
Enhanced link attribution
Yoast SEO score tracking
Track keyword performance
Numerous reporting options (user behavior, ecommerce, page insights, and so on)
In order to use MonsterInsights, you need to have Google Analytics set up.
Next Step: Get Your WordPress SEO Plugin
Now that you've found the best WordPress SEO plugin, it's time to go ahead and install it. Simple go to your WordPress dashboard > Plugins > Add New > Install > Activate. Alternatively, if you're new to WordPress, make your life easy and follow along step-by-step on how to make a WordPress website.
Frequently Asked Questions (FAQs)
Do I need an XML sitemap?
If you want to help your site get found in Google, then yes, you need an XML sitemap. The reason being, sitemaps help Google crawl and understand your website and what your business offers. When Google is able to understand what your business does, it's able to identify it as a good search result. As technical as an XML sitemap sounds, they are actually very easy to set up. Learn how to create an XML sitemap.
How do I drive traffic to my website?
It's not enough these days to simply build a site, you have to market it in order to generate traffic. Luckily, there are a number of ways to do this—many of which are free. For example, you can list your website on relevant directories (e.g., Yelp, Tripadvisor, Houzz), create social media profiles and link your website to them, create a Google My Business account so you can get found in Google's local search ranking, build your site for SEO, or use pay-per-click (PPC) ads to rank in search quickly. Check out the full list of website marketing strategies.
Is there a way to rank in Google fast?
The two primary ways to rank on Google are SEO and PPC. While SEO is a long-term play, PPC is the fastest way to get your site to rank highly in Google. With Google Ads, you can quickly set up an advertising campaign based on keywords, which trigger your ad to display in search results. Learn more about how to advertise on Google.
What's the easiest way to build a business website?
The easiest way to build your own website is with an all-in-one site builder, such as Squarespace, Wix, or Weebly. These platforms were designed to make it simple and easy for anyone to build a site—no coding or web design experience required. You can also create a WordPress website using a drag-and-drop site editor with the help of a page builder plugin. For more insight, get all the information you need to decide which is right for your small business website.