One of the reasons Shopify is a popular and highly rated ecommerce platform is its fantastic app store. These plugins and add-ons can greatly improve your online store's usefulness, as well as your business' performance. We've compiled a list of the 10 best Shopify apps of 2019, most (but not all) of which are free.
Top 10 Shopify Apps for 2019
| Shopify App | Best For |
| --- | --- |
| | (Best Overall) Automated email marketing including abandoned card recovery and increasing subscriber list |
| | Adding dropship products to your site |
| | Increasing social media reach by automatically publishing new products & store updates to 12+ channels |
| | Ranking higher in internet search results with free guided instructions |
| | Adding a tailor-made customer support system to your site |
| | Generating product reviews and collecting customer feedback |
| | Fulfilling and shipping orders from multiple sales channels quickly and affordably |
| | Improving and maintaining your store's load time with one click |
| | Offering live chat support for your site visitors |
| | Generating repeat customers through a loyalty program |
How We Evaluated the Best Shopify Apps
When selecting the best apps for Shopify, we looked at a variety of categories and functions, including email marketing, social media, customer service, shipping, and more. We scoured the Shopify App Store to find the top performers in these categories, compared pricing and features, and studied reviews from real-life users. If you need help with a particular aspect of your ecommerce business or just want to enhance your online store, these are the Shopify apps you need.
We evaluated the best apps for Shopify based on:
Price: The best apps for Shopify have at least a free option or trial period. Beyond that, we considered how much you'll pay per month and what you get in each pricing tier.
Ease of use: An app is useless if you can't figure out how to use it. The best Shopify apps are intuitive and easy to learn.
Included features: Every app in the Shopify store has a specific function. We looked for the most useful tools for each app's intended purpose.
Customer support: There will be times when you have issues with your order, or payment or technical problems. We evaluated how well each company helps resolve them.
User reviews: The experiences of Shopify users helped inform our decisions. We checked multiple sources of user reviews to see where each product excels and fails.
Privy: Best Shopify App for Email Marketing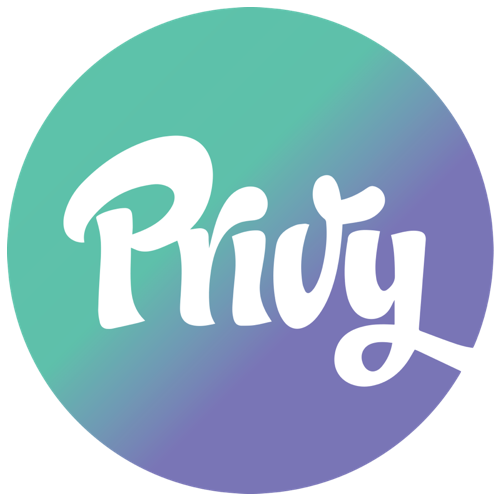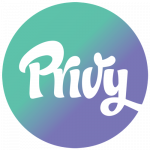 Privy is the way to grow your email marketing list. It expands your list while also automating message delivery and reducing the number of abandoned carts. Arguably the best aspect of Privy is that it's free for up to 5,000 average monthly page views. Paid pricing plans cost $20 to $500 per month.
Privy Pricing
A free price tag is hard to beat. The $0 per month plan yields email marketing pop-ups for up to 5,000 average page views per month. If you exceed that, they will be paused until the next month. It's a great option for those just starting out. The paid options will give you many more monthly page views.
Privy Plans & Pricing Tiers
| Cost per Month | Monthly Average Page Views |
| --- | --- |
| Free | Up to 5,000 |
| $20 | Up to 10,000 |
| $35 | Up to 20,000 |
| $70 | Up to 50,000 |
| $140 | Up to 100,000 |
| $250 | Up to 200,000 |
| $350 | Up to 500,000 |
| $500 | Up to 1,000,000 |
Privy Features
Privy's "what you see is what you get" (WYSIWYG) campaign designer makes launching a successful email campaign as simple as possible. There are hundreds of customizable templates to help get you started. Privy enables you to create basic pop-ups, overlays, and banners. Plus, Privy has exit pop-ups, flyouts, and embedded forms to maximize a visitor's opportunities to join your email list.
Privy Targeted Messaging
This Shopify app also includes a full array of targeting tools. These allow you to target visitors based on what device they're using, their physical location, how they were referred to your site, the value of the items in their cart, and more. The ability to effectively target potential buyers makes any campaign a far more valuable asset.
Privy Real-time Reporting
Other useful features found in Privy include real-time reporting. You'll get the most current data on campaign performance, sign-up notifications, and A-B testing results. Additionally, you'll have the ability to set campaign triggers based on how often a user visits a page, how long they stay there, and when they leave. The more precise data you have on your customers, the better you can help them make that decision to sign up or purchase.
Privy Integrations
This Shopify app plays nicely with some of the most popular email campaign services, including MailChimp, Retention Rocket, Klaviyo, and Bronto. Integrating Privy with your established email system should not be a problem.
Privy Customer Support
The help and support section of Privy's official website offers a wealth of helpful how-to articles, answers to common questions, and best practices on how to use the service most effectively. If you need to contact someone directly, there's a live chatbox integrated into every page of Privy's website.
What Privy Is Missing
One small thing that Privy lacks that's found in other email campaign solutions, such as MailerLite, is the ability to edit photos directly in the app. This isn't a deal-breaker, but its inclusion would make it that much more useful.
Privy Reviews
Overall, customers are quite satisfied with Privy. When we surveyed customer reviews across the web, we noted that it consistently got an average rating of 4 to 4.7 out of 5 stars. So, it's definitely worth taking a chance on.
Get Started With Privy
Privy's 15-day free trial makes that chance much easier to try. Two weeks should be plenty of time to see if it works for you, and if you're still on the fence at the end, you can continue with their free plan until you decide. Visit Privy to get started.
Oberlo: Best Shopify App for Product Sourcing


Oberlo is the top drop-shipping app for Shopify. Oberlo allows Shopify users to sell online without stocking products themselves. This app allows you to sell products from clothing and apparel to toys, sporting equipment, and even computers and other office supplies. It's a great way to start an ecommerce business with zero upfront product costs.
Oberlo Pricing
Oberlo has a great free plan for launching your first ecommerce store. The beginner plan gives you basic, but useful tools, and the ability to sell up to 500 products each month. You can graduate to the Basic and Pro plans that allow you to sell more products and grant access to more advanced tools.
Oberlo Plans & Pricing Tiers
| Plan | Starter | Basic | Pro |
| --- | --- | --- | --- |
| Monthly Fee | Free | $29.90 | $79.90 |
| Product Limits | 500 | 10,000 | 30,000 |
| Unlimited Monthly Orders | ✔ | ✔ | ✔ |
| Real-time Order Tracking | N/A | ✔ | ✔ |
| Order Fulfillment Monitoring | N/A | ✔ | ✔ |
| Multiple Staff Accounts | N/A | N/A | ✔ |
Oberlo Features
No matter which pricing tier you buy, you'll have an array of tools to help you succeed. The basic plan includes the ability to automate your product's prices, receive inventory updates, and view sales reports. When you upgrade to the Basic and Pro plans, you can utilize tools such as variant mapping, the ability to take bulk orders, and monitor product delivery. They also have a very useful affiliate tool that earns you more commissions on your sales.
Oberlo Customer Support
The Oberlo help center consists of a comprehensive knowledge base that shows you exactly how to use each of its features, which you should refer to first before trying to contact the company directly. If you need additional assistance, you can connect to their live chat instantly. In our experience, their representatives are well-informed and eager to resolve your problems.
What Oberlo Is Missing
A minor concern about this service is that they don't perform background checks on their suppliers. This can lead to problems if you get a shady dealer. Other drop-shipping solutions, like SaleHoo, have a stricter vetting process for suppliers.
Oberlo Reviews
User reviews for Oberlo are overwhelmingly positive. The service is repeatedly praised for its accessibility for those just getting started in the ecommerce world. Providing an all-in-one drop-shipping package, as well as excellent integration tools, were often mentioned in reviews by people who loved the program. Complaints were generally limited to individual technical and billing issues.
Get Started With Oberlo
When choosing which drop-shipping service is right for you, Oberlo should be on the top of your list to take for a test drive. With Oberlo's free plan, there's really no reason not to try it before you pay for it. Visit Oberlo to create a free account.
Outfy: Best Shopify App for Social Media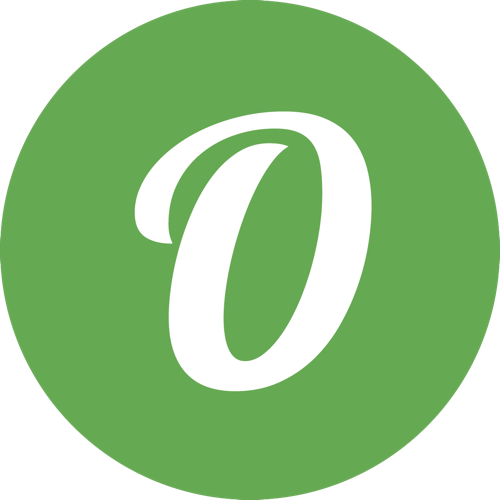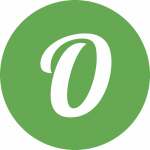 Outfy gets your products in front of as many eyes as possible. It posts your content and products to the most social networks of all the Shopify apps we evaluated. The ability to automate posts and connect multiple stores, as well as flexible pricing, make Outfy the best Shopify app for social media.
Outfy Pricing
Outfy is free to install, and you can use all of the tools at no charge with the Starter plan. The big difference as you move up to the more expensive plans is that you'll pay less money for social shares and receive more free sharing credits each month.
Outfy Plans & Pricing Tiers
| | Starter | Explorer | Economic | Super Saver |
| --- | --- | --- | --- | --- |
| Monthly Price | Free | $15 | $20 | $30 |
| Cost per Share | $0 | 6 cents | 5 cents | 4 cents |
| Included Sharing Credits | 30 | 250 | 400 | 750 |
Instead of purchasing a monthly plan, you can also purchase sharing credits in bulk. These credits are good for a social media share and can be used at any time. Bulk plans offer good value for businesses with more products as well as businesses that are trying to reach new customers.
Outfy bulk plans include:
2,000 credits for $60 (3 cents per credit)
3,000 credits for $90 (3 cents per credit)
4,800 credits for $120 (2.5 cents per credit)
6,000 credits for $150 (2.5 cents per credit)
7,200 credits for $180 (2.5 cents per credit)
Outfy Features
Outfy helps you get your products on as many social networks as possible. It can post to 12 of the most popular platforms, including Facebook, Instagram, Twitter, and Pinterest. You can also use it with lesser-known services, such as Wanelo, Fancy, and Juxtapost.
You can set Outfy to Autopilot mode and it will automatically post to the platforms you choose. Plus, you don't have to worry about your posts being spammy, as Outfy does an excellent job avoiding bot-like behavior.
One of Outfy's most useful features is the ability to connect Outfy to multiple ecommerce stores. Outfy also offers many different themed sale and promotion templates for free.
Outfy Customer Support
Outfy offers all the common help and support options you'd expect. A frequently asked questions (FAQs) section on the website, tutorials, company blog, and more are easily accessible. If you don't find the information you want, you can reach the company via a contact form, email, or phone—all conveniently located in the "Contact Us" section that you can reach at the bottom of the home page.
What Outfy Is Missing
While Outfy offers a dozen social media outlets to choose from, it neglects some up-and-coming platforms that you may want to utilize. Services such as Minds and Telegram are gaining popularity fast, and sellers would be well-served to have these options.
Outfy Reviews
User reviews for Outfy are almost universally positive. Common praises highlight its flexible pricing plans, wide compatibility, and easy-to-use nature. The rare negative reviews mainly focused on isolated tech problems and customer service issues.
Get Started With Outfy
With Outfy, businesses can set automated social media posts with customized templates to promote products. The tools are free—businesses just purchase credits to use toward social shares with no contract or automated billing required. Visit Outfy to set up a free account.
Plug in SEO: Best Shopify App for SEO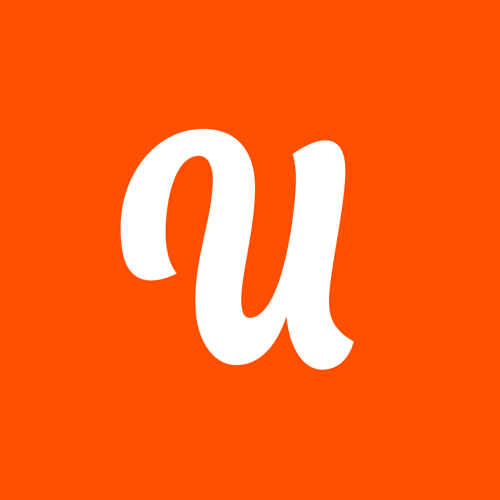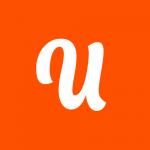 The best ecommerce store in the world is useless if it doesn't rank highly in the search engines. Plug in SEO helps you optimize your content, metadata, keywords, and more to make it easier for your customers to find you.
Plug in SEO Pricing
There are three pricing tiers for Plug in SEO. The first is the free option. This allows you to check your Shopify site for possible search engine optimization (SEO) improvements, helps you craft better instructions and code, and offers help and support via email.
The second tier is just $20 a month, but you get a lot for that price. The paid option gives you access to keyword checks, metadata templates, and enhancements to your page titles and metadata. The third option provides expert packages. If you're a power user, it would be well worth your time to call them to see what they can do for you.
Plug in SEO Pricing Plans
| | Free Forever | Plus |
| --- | --- | --- |
| Monthly Fee | Free | $20 |
| Unlimited SEO, Blog & Speed Checks | ✔ | ✔ |
| Instructions & Code to Fix Problems | ✔ | ✔ |
| Automatic Alerts | ✔ | ✔ |
| Automatic SEO Improvements | N/A | ✔ |
| Instruction Videos | N/A | ✔ |
| Support | Email | Premium |
Plug in SEO Features
The main benefit of Plug in SEO is its keyword, title, and metadata tools. These will drive more views, clicks, and conversions to your website. The second benefit is the provided instructions on how to make your content better and attract even more viewers. These features alone are invaluable to any ecommerce marketer, especially if creating content isn't their strength.
Plug in SEO Customer Support
Plug in SEO's help and support section is brief but helpful. The knowledge base should be able to answer your common questions and show you how to use the app properly. However, it's not as comprehensive as some other apps we looked at. If you choose to email the company, be aware that they're located in Europe, so it may take up to a full business day for them to respond.
What Plug in SEO Is Missing
The basic pricing structure of Plug in SEO makes things simple. However, other Shopify apps we evaluated have more options that allow you to pick and choose what you want and eschew what you don't need. That kind of customization is only available through Plug in SEO's optional expert packages.
Plug in SEO Reviews
The acclaim for Plug in SEO dwarfs complaints about it. When we looked through customer reviews, we noted that the app's intuitive nature, SEO improvement tools, and high-quality customer support were repeated by dozens of users. Criticisms of the service include confusion about the pricing structure and frustrations with failed campaigns.
Get Started With Plug in SEO
Plug in SEO is one of the best apps for Shopify for online sellers looking to improve their organic search engine results. In addition to offering a free plan, Plug in offers a week-long trial period for the Plus plan. Visit Plug in SEO to create an account.
Zendesk: Best Shopify App for Customer Service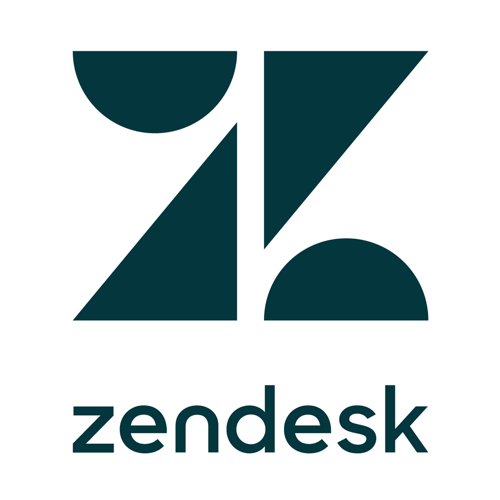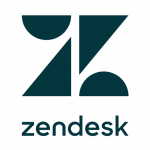 Zendesk is more than just a Shopify app—it's a customer service solution for many types of businesses. Options range from retail and media companies to financial and healthcare services, and even government entities. Their Shopify plugin integrates seamlessly with your storefront and gives representatives the necessary tools to provide the best customer service possible.
Zendesk Pricing
The Zendesk Shopify app is free to install, and monthly fees range anywhere from $5 to $199 per customer service agent. You'll get a discount if you pay for the whole year upfront. Their five-tiered pricing plans allow you to pick the plan that's right for your business.
Zendesk Pricing Tiers
| | Essential | Team | Professional | Enterprise | Elite |
| --- | --- | --- | --- | --- | --- |
| Monthly Cost per Agent (Billed Annually) | $5 | $19 | $49 | $99 | $199 |
| Monthly Cost per Agent (Billed Monthly) | $9 | $25 | $59 | $125 | $199 |
| Embedded Website Help Widget | ✔ | ✔ | ✔ | ✔ | ✔ |
| Integrated Facebook, Email & Twitter Customer Messaging | ✔ | ✔ | ✔ | ✔ | ✔ |
| Custom Automations and Best Practices | N/A | ✔ | ✔ | ✔ | ✔ |
| Conditional Help Desk Ticket Fields | N/A | N/A | ✔ | ✔ | ✔ |
| Customer Satisfaction Surveys | N/A | N/A | ✔ | ✔ | ✔ |
| Custom User Permissions | N/A | N/A | N/A | ✔ | ✔ |
| HIPPA Compliant | N/A | N/A | N/A | N/A | ✔ |
Zendesk Features
If you start out on the Essential plan, Zendesk provides basic tools including email, social media, telephone, and live chat communication channels. The entry-level tier also includes a mobile app, so you can help your clients from anywhere. You'll also get customer relationship tools such as contact and ticket history, as well as analytics and reporting features.
As you move up the pricing tiers, you'll unlock additional tools that enhance your ability to resolve customer service and technical support tickets. The Shopify app enables your agents to have the contextual information necessary to maximize customer satisfaction.
Zendesk Customer Support
The Zendesk help center is one of the most comprehensive we saw when we evaluated the best Shopify apps. They have a knowledge base that covers everything from getting started to user support and troubleshooting. All told, there are hundreds of articles and how-to guides. If you ever run into a problem, it's a near certainty that you'll find the information you need.
In the instances you need to speak with a human, there's a live chat option to give you immediate help. Zendesk also has a "Contact us" support form where you can describe your issue and receive support via email. Phone support is a bit trickier—you have to dig pretty deep on their website to find a number that a real person will answer.
What Zendesk Is Missing
While Zendesk is the most complete customer service you'll find in the Shopify App Store, you're comparatively limited in the number of languages you can provide support in. Zendesk's supported languages include English, Turkish, Dutch, Polish, and Swedish, whereas their closest competitor, Freshdesk, offers additional languages such as German, Japanese, French, Spanish, Russian, and more.
Zendesk Reviews
User reviews for Zendesk are generally positive; most have a 4 to 5 out of 5-star rating. Customers from all types of businesses praised the versatility and convenience of the service. The minority of negative reviews focused on seemingly isolated issues with data management, speed, and substandard support.
Get Started With Zendesk
Zendesk is a top Shopify app for improving customer service and managing requests through a ticket system. Zendesk offers a 13-day free trial for the Professional plan. Visit Zendesk to get started.
Yotpo: Best Shopify App for Customer Reviews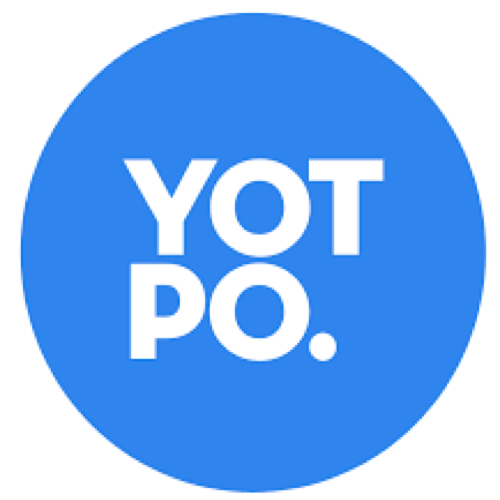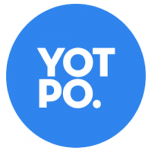 Customer reviews are part of the lifeblood of your Shopify ecommerce store. Yotpo: Product & Photo Reviews is an excellent Shopify app for increasing user reviews and showcasing them on your website and social media. Reviews are generated by sending emails to customers after they make a purchase from your store and requesting feedback and ratings.
Yotpo Pricing
Yotpo Shopify app is free to install, and it offers far more than other free review apps. Yotpo has three types of plans: Free, Growth, and Premium. Premium is custom priced based on your business' needs. Growth plans have different tiers that are based on how many orders your Shopify store has in a month.
Yotpo Pricing Plans
| Plan | Free | Growth | Premium |
| --- | --- | --- | --- |
| Monthly Fee | $0 | $29 - $249 | Custom (billed annually) |
| Estimated Monthly Orders | 50 | 80 | 800+ |
Growth tiers include:
50 monthly orders: $29
100 monthly orders: $49
200 monthly orders: $99
500 monthly orders: $199
800 monthly orders: $249
Yotpo Features
Yotpo's primary way of gathering reviews is by emailing your customers after they've purchased items from your Shopify store. These customizable messages make it easy for customers to give you feedback.
This app also enables you to showcase the best reviews on your website with a customizable review widget that you can add to any page you manage. If you choose a paid Yotpo plan, you can add a review carousel to give potential clients as much information as possible.
Additionally, you can send reviews to Facebook and Twitter for additional exposure. Growth and Premium plans include Instagram and Pinterest abilities. Adding star ratings to your reviews is another simple, but effective tool. Reviews with rankings are more likely to show up in Google search results.
There are many more useful review features in Yotpo's arsenal, and you can get a comprehensive list of them by clicking the Upgrade Plan button from any window on the interface.
Yotpo Customer Support
If you ever need help with Yotpo, the contact support form is easily located. It's a ticket system and Premium customers get priority. However, you can usually expect a response in just a few minutes.
If you go to Yotpo's help center on their official website, you'll find a wealth of how-to guides, tutorials, and informative articles that cover every aspect of the service, from installing the app and collecting and showcasing reviews to review moderation and understanding analytics
What Yotpo Is Missing
Yotpo is the most comprehensive user review service in the Shopify App Store. You're going to be very hard-pressed to find a review service that has tools that Yotpo lacks.
Yotpo Reviews
The number of 5-star Yotpo user reviews dwarfs any other ranking. Highly satisfied customers cited the ease and effectiveness of getting reviews as well as the intuitive nature of the service. Negative reviews centered around the expense of the Premium plans and individual bad experiences with customer service.
Get Started With Yotpo
Yotpo is the best Shopify app for collecting customer feedback and adding customer reviews to your online store. Yotpo is completely free to install, and you can upgrade to a Growth or Premium plan at any time. Visit Yotpo to create a free account.
ShipStation: Best Shopify App for Shipping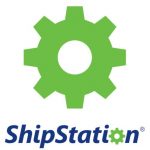 ShipStation is an outstanding all-in-one order fulfillment app for Shopify. It streamlines the order fulfillment process from sale to delivery by importing orders from almost anywhere, automating mundane tasks, and partnering with dozens of delivery services. ShipStation starts at only $9 per month, making it a great fit for businesses of all sizes.
ShipStation Pricing
ShipStation plans start at just $9 per month, which is the entry price in the Shopify App Store. If your business takes less than 50 orders per month, this will suit you fine. More shipments gradually increase the monthly price as high as $159 per month for unlimited shipping.
ShipStation Plans & Pricing
| Plan | Number of Shipments | Price per Month |
| --- | --- | --- |
| Starter | 50 | $9 |
| Bronze | 500 | $29 |
| Silver | 1,500 | $49 |
| Gold | 3,000 | $69 |
| Platinum | 6,000 | $99 |
| Enterprise | Unlimited | $159 |
ShipStation Features
One of the most impressive things about ShipStation is how many selling channels it's compatible with. In addition to Shopify, you can integrate ShipStation with more than 200 shopping carts from other selling services. This gives you the ability to import orders from anywhere you sell your wares. Plus, since you can add unlimited selling channels to your account, nothing falls through the cracks.
ShipStation partners with 20 of the most popular delivery services in the United States, so you can be sure your shipments arrive on time. Not only can you set up delivery options through popular services such as USPS, FedEx, UPS, and DHL, you also have access to lesser-known package delivery services like First Mile and SEKO. You even get access to Amazon's Fulfillment service. It's a whole package deal.
ShipStation's automation tools excel at reducing the time you spend doing mundane tasks. Manual data entry, printing shipping labels, and ordering insurance for international orders can all be taken care of automatically.
ShipStation Customer Support
ShipStation support is much like the other best Shopify apps on our list. It has in-depth guides that show you how to use ShipStation to its fullest potential. There are helpful videos available to walk you through the process step by step. If you have trouble finding the help you need, there's a useful question box for help.
In-person support is available via live chat, or submit an email ticket. Unfortunately, there is no way to contact support via telephone.
What ShipStation Is Missing
With so many integration, automation, and shipping management tools, it would be difficult to find something in a competitor that ShipStation doesn't have. However, while most of the Shopify apps on our list have a free plan, ShipStation will cost you a minimum of $9 per month.
ShipStation Reviews
ShipStation is one of the most installed and highest-rated delivery apps in the Shopify App Store. Plus, ShipStation user reviews are overwhelmingly 5 stars. ShipStation customers love how easy it is to learn and use, how much time it saves them, and its all-in-one nature. The unfavorable reviews cited frustrations with the increasing cost as your shipping volume increases.
Get Started With ShipStation
ShipStation is one of the best Shopify apps because it helps save time and reduce the frustration that comes with fulfilling orders for a growing business. With ShipStation, Shopify sellers can offer fast and affordable shipping to customers all over the country. Visit ShipStation to get started.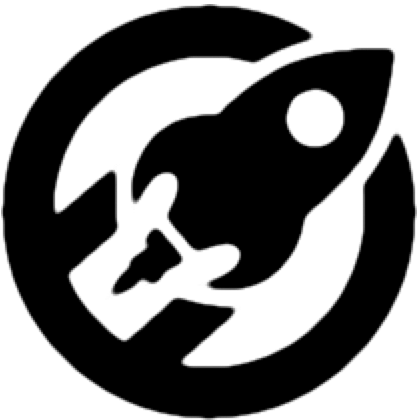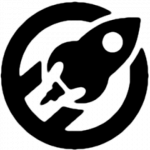 Of all the apps on our list, Page Speed Optimizer is by far the easiest to use. Use this free app to enhance your store's load time. Installation is nearly instantaneous, and all you have to do is click a button and the app is up and running. Everything else takes place behind the scenes.
Page Speed Optimizer Pricing
Page Speed Optimizer is a free Shopify app. There are no in-app purchases or tiered pricing plans. You get everything the app does for nothing.
Page Speed Optimizer Features
Page Speed Optimizer has one job to do: speed up your website. It does this by preloading your links, which is accomplished by inserting a single line of code into your store's theme. The whole app has a single button to turn it on and off. You'll notice the difference in loading times when it's active. The difference will be especially noticeable in large Shopify stores.
Page Speed Optimizer Customer Support
Page Speed Optimizer's developer, Booster Apps, comes up short on their help and support offerings. The app itself has only three entries in its Frequently Asked Questions section. However, you can email the company via the email address listed in the "Contact Us" section on their official website. However, given the simplicity and effectiveness of the app, you probably won't ever need to.
What Page Speed Optimizer Is Missing
The basic nature of this app means that it eschews granular controls found in other Shopify Apps like AMP, which allows you to cache a mobile version of your shop in Google for faster load times and higher rankings in search results. PageSpeed Optimizer is also missing tools like product review integration, buy buttons, social media integration, and other tools found in several of the other apps on our list.
Page Speed Optimizer Reviews
Over 90% of Page Speed Optimizer's user reviews in the Shopify App Store are 5 stars. Reviews were generally brief and praised its simplicity and speed—because there's not much else to talk about.
Get Started With Page Speed Optimizer
Page Speed Optimizer is a free and simple app that can have a big impact on your Shopify site's performance. It takes less than 30 seconds to install this app and speed up your Shopify store's page loading speed. Visit Page Speed Optimizer to get the free Shopify plugin.
JivoChat: Best Shopify App for Live Customer Chat


JivoChat is a simple, inexpensive way to connect with your customers immediately when they need it. An intuitive chat dashboard, a mobile app, and support in more than 20 languages make even the free option of JivoChat an invaluable tool for your ecommerce business.
JivoChat Business Live Chat Pricing
JivoChat has both Free and Professional versions. The Professional version costs $15 per month, or $120 when billed annually, and gives you access to more advanced support tools. JivoChat's Pro plan is a great deal compared to other similar services, which can run you upwards of $125 per month depending on how many operators you have.
JivoChat Pricing Plans
| | Forever Free | Professional |
| --- | --- | --- |
| Monthly Fees | $0 - includes up to 5 agents | $15 per agent ($10 if billed annually) |
| Unlimited Chats | ✔ | ✔ |
| Customizable Widgets | ✔ | ✔ |
| Proactively Start Chats | N/A | ✔ |
| Canned Responses & Automated Helper | N/A | ✔ |
JivoChat Business Live Chat Features
Both versions of JivoChat allow you to have an unlimited number of chats with your website visitors in 20 different languages, making it a truly global solution. They also both cover the basics like agent-to-agent chat, SSL encryption, and agent performance reports.
The Professional tier of the service opens the floodgates to numerous features, including an offline contact form for when your agents aren't available, the ability to automatically start a chat with potential customers based on their behavior, automated responses for common inquiries, and a full array of analytics and reporting tools.
One of the most potentially valuable aspects of the paid version is access to translators in more than 90 languages—further expanding its global reach. Other useful features include the ability to divide up your chats by department, so you know the right operator with the right knowledge is dealing with the customer.
JivoChat Business Live Chat Customer Support
It makes sense that JivoChat excels at customer support. When we looked through its knowledge base, we were impressed by the number of articles there were and the breadth of topics covered. Additionally, contacting the company is easy—obviously through live chat—but also through the phone number listed on the top of their website. With most other Shopify app companies, you have to dig deep to find a number—if they even have one.
What JivoChat Business Live Chat Is Missing
Since JivoChat is focused on messaging, there aren't any options for speaking over the phone or voice-over-internet-protocol (VoIP). However, if you click the phone icon from the main window of the interface, you can install Jivo Business Phone. You can try it out for free, but you'll need to consult the pricing chart to see if it's affordable for you.
JivoChat Business Live Chat Reviews
Reviewers in the Shopify App Store rated JivoChat an average of 4.8 out of 5 stars. Store owners love how easy it is to set up and use. Many were relieved to finally find a service that let them connect with their customers immediately. There was also a sizable number of non-English reviews, showing the global nature of its appeal.
Get Started With JivoChat Business Live Chat
If you're a small business owner and need a free and easy way to communicate with your clients, JivoChat is absolutely worth considering. There's no trial period—it's just free—and you can upgrade to the Professional plan at any time. Visit JivoChat to get started.
LoyaltyLion: Best Shopify App for Loyalty & Customer Retention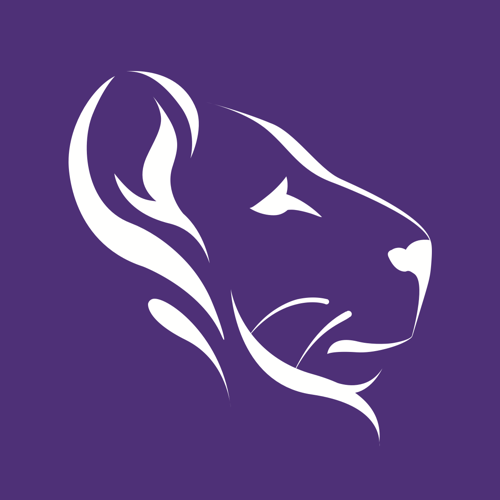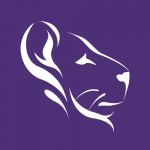 Loyalty, rewards, and referrals by LoyaltyLion make it easy to build long-term relationships with repeat customers by rewarding their business. Use this free Shopify app to create and manage loyalty programs by offering discounts, free products, and free shipping, as well as custom offers tailor-made for your clients.
LoyaltyLion Pricing
If all you want is to offer basic discounts, such as $5 or $10 off an order, then the free version of this app will suit you just fine. If you need more, LoyaltyLion offers plans crafted for businesses from startups to corporate enterprises. They cost anywhere from $159 to $699 per month. If there are just one or two advanced features you want, many of them can be purchased one-off from $5 per month.
LoyaltyLion Pricing Plans
| | Free | Small Business | Classic | Advanced |
| --- | --- | --- | --- | --- |
| Monthly Fee | $0 | $159 | $399 | $699 |
| Included Monthly Orders | 800 | 800 | 2,000 | 4,000 |
| Unlimited Loyalty Members | ✔ | ✔ | ✔ | ✔ |
| Loyalty Points for Basic Activities | ✔ | ✔ | ✔ | ✔ |
| Referral Program | N/A | ✔ | ✔ | ✔ |
| Shipping & Discount Vouchers | N/A | ✔ | ✔ | ✔ |
| Buy With Points | N/A | N/A | ✔ | ✔ |
| Conditional Loyalty Tiers & Custom Campaigns | N/A | N/A | N/A | ✔ |
LoyaltyLion Features
The free version of this LoyaltyLion Shopify app gives you the most basic features, including creating money-off rewards, access to analytics, customer lists, and loyalty panel customization. These are all useful for creating a traditional points-based loyalty program.
However, when you purchase a paid plan, you get access to enhancements that allow you to create different types of rewards, including percentage discounts and product vouchers. Other enhancements include loyalty email programs, referral requests from reviewers, integration with social media, and enhanced customization, just to name a few.
You should keep in mind that you don't have to purchase a paid pricing plan to get these enhancements. You can also buy them a la carte from the enhancements tab so you can choose exactly what you need and leave out what you don't.
LoyaltyLion Customer Support
You can get help from LoyaltyLion with one click on the Get Help button located on every window of the app's interface. The company's help center has nearly 150 useful articles on how to use the service to its fullest potential. Topics range from getting started, managing your account, and creating reward programs to crafting email campaigns and integrating LoyaltyLion with other services.
You can contact LoyaltyLion directly through the live chat window in the help center. You can also reach out to the company via an email form and their social media pages. Unfortunately, there is no phone support to speak with a representative.
What LoyaltyLion Is Missing
If you manage your Shopify store from your phone, you might get frustrated at the lack of an optimized experience for your mobile device. When you log in through the Shopify app and go into Loyalty Lion, it's a miniaturized version of the desktop browser dashboard, which results in a lot of zooming and swiping that make navigating the interface more frustrating than it needs to be.
LoyaltyLion Reviews
The vast majority of user reviews for this LoyaltyLion Shopify app praised it for how easy it is to use and the ability to purchase advanced features without committing to a monthly plan. The rare negative reviews cited that the pricing tiers were too expensive and frustrations with their customer service experiences.
Get Started With LoyaltyLion
LoyaltyLion is a user-friendly, affordable, and powerful Shopify app for creating a loyalty program to reward and retain repeat customers. The free plan is forever free. You can upgrade plans or add features a la carte as needed to create a customizable toolset. Visit LoyaltyLion to get started.
Bottom Line
Picking the best Shopify apps is critical for the success of your online store. Whether it be for email marketing, customer service, shipping, and the rest—these apps will enhance your business, drive traffic, and lead to an overall positive Shopify experience for you and your customers.
Email marketing is critical for online retailers to increase sales, build customer loyalty, and share information about products. Privy is the best Shopify app because it offers free customized email campaigns for small businesses and affordable campaigns for growing businesses. Shopify sellers can also use Privy to increase their email list with prompts on their site. Visit Privy to create a free account.