Small business SEO software helps companies optimize their online content so it ranks highly in relevant search engine results. We explored more than 30 of the best small business SEO software programs to land on the top six—including the best overall—based on price, features, ease of use, and customer reviews.
Top 6 Small Business SEO Software for 2019
| Small Business SEO Software | Best For |
| --- | --- |
| | (Best Overall) Small businesses looking for full-featured SEO management software. |
| | Agencies or small businesses needing affordable, multi-lingual, local SEO software. |
| | Small companies needing to do backlink analysis to outrank competitors. |
| | Businesses needing a keyword research tool that optimizes content for better search engine ranking. |
| | Small businesses on a tight budget needing full-featured SEO software for less than $50/month. |
| | Non-technical freelancers needing to learn and implement basic on-page SEO optimization for free. |
How We Evaluated the Best Small Business SEO Software
Small businesses need search engine optimization (SEO) software that can help their website, online reviews, or other digital content show up in relevant search engine results pages (SERPs) without technical knowledge. These include all-in-one options as well as options with a specific focus like keyword research. To meet these needs, we reviewed SEO software based on usability, onsite and offsite SEO tools, user reviews, and affordability.
Though each program offers a slightly different focus, we used these basic evaluation criteria:
Price: While some software can cost hundreds of dollars a month, to ensure our list offers affordable solutions, we looked for small business SEO software that costs between $0 and $100 per month.
Link-building tools: Link-building tools help businesses find and incorporate link-building opportunities that allow them to compete against competitors in SERPs. Each of the tools on this list offers some form of a link-building tool.
Site structure analysis and crawling functionality: If a website is full of broken links, missing tags, poor keyword distribution, and poorly written content, it won't rank well. We considered SEO solutions that point out these errors and offer guidance to fix them.
Competitor analysis functionality: Not only must businesses ensure their websites have high-quality content relevant to their customers' needs, but they must do so better than their competitors. The software we reviewed helps businesses understand their competitors' SEO success strategies so they can adopt them as their own.
Keyword research tools: Each program on this list includes keyword research tools that allow users to search for the keywords that are most relevant to their content and that will rank well in SERPs.
Off-page SEO: Off-page SEO strategies include optimizing other platforms—like business directories or social media profiles—to help businesses gain visibility in SERPs. Though not all providers on this list offer these features, we favored SEO software that offers tools to help small businesses employ these strategies.
Unique features: We explored each of the best SEO software programs to uncover unique tools and functionality that may help businesses rank in Google and other search engines.
Ease of use: Small businesses often don't have time or expertise to figure out overly technical tools. The best SEO software offers easy-to-learn interfaces and layman term explanations for how to use its tools. This was a baseline criterion for software on this list.
Reviews: The programs in our ranking are all tried-and-true tools other small businesses have found useful for creating a competitive SEO strategy.
Based on the above criteria, we believe SEMrush best meets small business needs due to its breadth of features, ease of use, and price. We liked that, aside from doing the basics well, it also offers extra features not often found in SEO software suites, like local SEO tools and even content marketing calendars. Below is a more in-depth look at all of SEMrush's SEO tools for small businesses.
Best Overall SEO Software for Small Businesses: SEMrush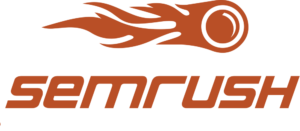 SEMrush is an all-in-one tool for researching, analyzing, and executing SEO campaigns that starts at $99 per month. It stands out because it lets you not only do keyword, competitor, site-structure, and backlink research, but also helps you execute on these insights via social media and content marketing calendars. It is best for businesses looking for a centralized tool to manage most, if not all, of their SEO initiatives.
SEMrush Pricing
For $99 per month, you get a robust SEO suite with tools for keyword research, website crawling, link building and analysis, plagiarism prevention, competitive analysis, content marketing, social media planning and scheduling, and reporting. The price falls to $83.28 per month when billed annually. They also offer a seven-day money-back guarantee with no questions asked.
SEMrush Features
SEMrush is a jack-of-all-trades SEO tool. You can use it to gather insights on competitors' keyword rankings, what link-building strategies will drive more traffic, and how your online business listings and social media pages help or hurt your brand. Then, use their content marketing, business listing management, and social media calendar tools to manage campaigns that drive results.
Keyword Research Tools
SEMrush helps you analyze competitor keyword strategies, determine related keywords for proper keyword variation in content, examine how successfully keywords perform on mobile and desktop, and uncover ranking long-tailed keywords and popular keywords used in 26 countries (which are much fewer regions than Moz Pro offers). Reports show keyword search volumes, ranking difficulties, keyword variations, and examples of high-ranking copy in which they appear.
Competitor Analysis Tools
SEMrush's Brand Monitoring tool allows you to search competitors' past and current SEO campaigns to learn their most effective strategies. You can research competitors' past campaign performance going back a year, which falls short of SpyFu's 10 years of SEO history.
Their Position Tracking Tool gives you insights into who your national and local competitors are and how you rank against them in Google SERPs. You can also enter the domains of 10 competitors to monitor their ranking against yours, allowing you to compare ranking success based on specific keywords.
Link Building & Analysis
SEMrush's Backlink Audit tool has a database of over one billion backlinks it can scan to identify all links pointing to your website. Its "toxic score" evaluates backlinks based on factors like broken links, spam links, if they're from low-authority websites, and more. It then alerts you when a link should be removed or disavowed. You get automatic website crawls every two weeks to check the health of live links, and you can schedule weekly ones.
When you're alerted to a problem backlink, you can use the Audit dashboard to send a request to the site owner asking it be removed. If you can't get the site owner to remove it, you can generate a disavow request from the dashboard, easily export it, and send it to Google to remove your website's association with the link.
Site Structure Analysis & Crawling Functionality
The SEMrush Site Audit tool allows you to crawl your website whenever you'd like as long as you don't exceed the crawled page limits of your SEMrush plan (20,000 per project and 100,000 per month). Crawling your website generates a report with information on missing tags and meta descriptions, link errors, broken links, duplicate content, broken images or missing image alt tags, site security problems, and any issues with mobile performance.
Off-page SEO
SEMrush's Top Content Report allows you to see how competitors drive traffic to their sites from social media platforms like Facebook, YouTube, Google+, Twitter, Instagram, and LinkedIn. This report shows you how your social media engagement trends compare to those of competitors' social media content in terms of likes, shares, and comments. You learn what content drives engagement and so what is likely to drive traffic to your website or garner links.
With your paid SEMrush plan, you also get a Listing Management tool, which allows you to tap into the Yext Knowledge Network—a more extensive business listing management tool—for $20 per month. You get a central dashboard for publishing and updating all your listings with your hours of operation, address, and other contact information. Yext manages business listings across Google, Yelp, Foursquare, TripAdvisor, Apple Maps, Bing, Yahoo, and up to 100 more.
User Interface
SEMrush arranges its user interface using a left-hand menu with a list of various toolkits. These include their SEO, Advertising, Social Media, Content Marketing, and Competitive Research toolkits. Once you click on a toolkit, a submenu appears with options like "backlink audit," "keyword overview," and "position tracking." You can easily open another toolkit with one click on the always present left-hand menu.
Unique Features
SEMrush's Content Marketing Calendar allows you to manage content marketing campaigns. From the calendar, you can set your campaign budget, assign tasks to writers and experts, set due dates and notifications, share plan links with outside collaborators, monitor engagement, and view how much traffic is pushed to your site from specific campaigns. In addition, you can integrate SEMrush with Google Analytics and view its data within the same dashboard.
Next, drive even more traffic via SEMrush's Social Media Calendar and Poster. You can create a social media calendar, then integrate it with your Content Marketing Calendar to ensure both are in sync. Users can schedule posts for weeks in advance on Facebook, Twitter, Instagram, Pinterest, and LinkedIn, and create tracking tags to monitor post performance. Curate content via their Poster Chrome Extension and integrated RSS feed.
What SEMrush Is Missing
SEMrush does not offer free local SEO tools like Moz Pro does. They also don't offer local SEO insights for dialects around the world like Moz Pro offers. In addition, they don't offer guidance about keyword distribution in content or content readability like Yoast does.
What Users Think About SEMrush
Users like that SEMrush has a ton of features that cover all their SEO needs. They especially appreciate the software's in-depth keyword and competitor analysis tools and reports. Though the tool comes with a steep learning curve, they like that SEMrush provides easy-to-follow tutorials. They wish the rank tracker was a little more streamlined.
Where to Find SEMrush
To learn more about SEMrush, visit their homepage and click on "Features." Here you will receive an overview of all the SEO features they offer. You can also sign up for a free, seven-day trial to explore the service yourself. Click here to get started with SEMrush for free.
Best for Multi-lingual Local SEO Software: Moz Pro

Moz Pro is a robust, small business SEO suite priced at $79 per month with tools that specialize in local SEO for regions around the world and in many different dialects. Plus, there are many free versions of their local SEO tools, including their Keyword Explorer, Link Explorer, and Local Marketing Tools. As such, it is an ideal solution for small businesses with a multilingual customer base on the tightest of budgets, like stores in bilingual regions of the U.S.
Moz Pro Pricing
Moz Pro's small business Standard plan is $79 per month when billed annually and $99 per month when billed monthly. It has tools for 300 keyword queries per month, competitive research, 100,000 page crawls per month, backlink research, and automated local business listing distribution. They offer free versions of many SEO tools and a 30-day free trial.
Moz Pro Features
Moz Pro offers a full suite of tools for local businesses, including keyword research tools and reports, competitor research tools for link building and keyword optimization, link profile audit tools (which shows backlink and outbound link health), and site crawling tools. It stands out by offering local SEO tools for different dialects within different countries and regions of the world, as well as country-specific Google search engines like www.google.com.mx.
Keyword Research Tools
The free plan offers 10 keyword queries a week and the Standard plan offers 150 keyword queries a month—more than Ahrefs' 125 per week. Each query generates a report with insights into monthly search volumes, keyword ranking difficulty, organic click-through rates, top SERP results, suggested alternatives, and a priority score (a 0 to 100 score that indicates a keyword's potential to have high search volume, high click-through rates, and low keyword difficulty).
In addition, Moz offers localized keyword research results. When you search for a keyword, you can choose from a plethora of countries and dialects for each, which will show you rankings by region or country. Locations covered include Austria, Argentina, Bolivia, Canada, Greece, Hungary, Ireland, Israel, Japan, Nigeria, and over 140 more. Results show local and language-specific analysis of SERP results from Google, Yahoo, Bing, and Google Mobile.
Competitor Analysis Tools
You can enter your domain name into Moz Pro, then scroll down to "Organic Competitors" to learn who your top competitors are. The Moz Keyword Research tool then allows you to input your own domain name alongside competitors' to learn the keywords you have in common, how you rank against them, and what keywords they rank for that you don't. The Backlink Gap Analysis tells you which websites link to competitors for content that's similar to your own.
Link Building & Analysis
Moz Pro's Link Explore can be used to understand your own link profile and your competitors' strategies for building links. You just have to enter your domain name to get an instant report of the number of unique pages and domains linking to it—which includes how many are follow or nofollow links. The report also shows you how many links you have gained in the last 60 days compared to how many you lost. You can export CSV reports of this information.
You can also compare links to gain insights into competitors' spam-link percentage, follow and nofollow link ratios (links that Google counts and those that tell Google not to pay attention to them), and domain authority over time as a result of a healthy link profile (the total collection of internal website links and links to your site from other sites), and more. They offer a side-by-side view of these metrics so you can compare where you excel or fall short.
Site Structure Analysis & Crawling Functionality
While you have to tell SpyFu to crawl your website, the Moz Pro Crawl and Audit tool automatically crawls your website weekly to monitor for SEO issues like broken links, missing title tags, titles that are too long, and more. A report is generated after each crawl, offering a list of website issues and text boxes explaining why they're an issue with instructions on how to fix them. You can flag issues to prioritize them, mark issues as resolved, and run follow-up checks.
Off-page SEO
Unlike SEMrush, Moz Pro offers business listing management at no extra charge. From the Moz Local dashboard, you can fill in your business information to prepare for distribution to your business listing pages. Then, Moz distributes your information across their business listing partners, including Google, Bing, Apple Maps, Foursquare, Infogroup, Insider Pages, and over 20 more.
For long-term management, you can update your business listing information at any time from the Moz dashboard. Moz monitors and continually refreshes your business information for all partners so your listings are kept up to date. It will also scan the internet for any duplicate listings and automatically close them to keep your listing quality high. In addition, you can respond to Google reviewers directly from the Moz Local dashboard.
User Interface
When you log into Moz Pro, you'll see a tools dashboard where you can see your own SEO status and the status of your competitors. Under each tool is a search bar where you can plug in keywords or domains, depending on the tool. Simply click on "Run" and Moz will run reports instantly and display them on the dashboard. Reports are color-coded and include graphs and easy-to-read statistics that show your SEO efforts compared to those of your competitors.
You can also create custom reports so you only gather and send the most useful insights to your team and stakeholders. Drag-and-drop charts are available from the Moz Pro left-hand menu to build a custom dashboard of useful reports. Then, add notes by dragging the "Note" icon where you want to place your note, and then add comments. Share your custom reports by scheduling them to be emailed to team members or third parties on a daily, weekly, or monthly basis.
Unique Features
Moz offers many free SEO tools. Their Keyword Explorer lets you search for 10 keywords per week to generate reports on their search volumes, keyword ranking difficulties, click-through rates, and suggested alternatives. Their Link Explorer allows you to analyze 10 links per month to compare your link profiles with those of competitors. Their MozBar tool allows you to examine search, social, and page ranking with one click from your Chrome browser.
For local search engine optimization, their Local Marketing tool allows you to see how your business listings appear across search engines and directories. You get a score of how optimized and effective they are at driving traffic to your business. You can also search to learn what business categories would best match your business. By listing your business under the right category, your listings will be more visible in local target markets.
What Moz Pro Is Missing
Moz Pro does not have a content marketing and social media calendar like SEMrush does. Its reports are also somewhat basic compared to other providers on this list, like Ahrefs and SpyFu. Moz Pro also doesn't work with as many business listing partners as SEMrush, meaning you can better publish and manage a large array of business listings with SEMrush.
What Users Think About Moz Pro
Small businesses love the local SEO tools Moz Pro offers, and they enjoy that the suite is robust enough to cover all or most of their SEO needs. However, some users feel that Moz is too basic for mid-sized businesses needing in-depth competitor research, SERP analysis, and backlink analysis. For more in-depth tools in these areas, consider SEMrush or Ahrefs.
Where to Find Moz Pro
To learn more about Moz Pro's SEO software, head to their website and click on the "Free Tools" tab in the header menu. Here, you can use many of the tools the software offers on a limited basis for free. To try their more robust tools, head back to their homepage and click on the "Start My Free Trial" button to try a plan for 30 days for free. Click here to get started with Moz Pro.
"Use a free tool like Moz Keyword Explorer to discover relevant, long-tail keyword phrases. When I have a list of five or 10 good keyword phrases, I write a blog post on each keyword phrase as a topic. You need to write at least one blog post per week to get the Google bots crawling your site frequently." – Eric Bryant, Owner, Gnosis Media Group
Best SEO Software for Backlink Analysis: Majestic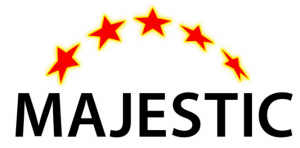 Majestic is SEO software starting at $88.83 per month that offers tools for companies to research and compete based on a well-developed backlink profile. It also offers tools to discover competitors based on keyword research, and then learns their strategies for building links around those keywords. It is best for businesses that already have optimized website content and need to boost their SERP rankings via a strong link profile, such as marketing agencies and blogs.
Majestic Pricing
Majestic's Lite plan is $141.67 per month and offers their Site Explorer, Bulk Backlink Checker, Trust Flow, and referring domain research tools. Small Business Pro Plan is $88.83 per month when billed annually, and comes with key tools like their Search Explorer, Clique Hunter, Compare Sites, Keyword Checker, and many more.
Overall, their less expensive Lite Plan lacks many tools essential for easily making sense of key small business competitor data, such as the Clique Hunter, Search Explorer, Compares Sites, and Raw Data Explore tools. For this reason, we would recommend small businesses go with the Pro Plan.
Majestic Features
Majestic offers a plethora of features dedicated to link research, keyword research, and competitor research. You can search for keywords and learn their search volume, as well as which competitors are using them and how. This platform's backlink tracking, research, and competitor analysis tools are industry standouts. You can use them to learn in-depth insights on how to improve your link profile and thereby compete in the SERPs against the competition.
Keyword Research Tools
The Majestic Site Explorer allows you to search for a keyword and instantly generate a report that shows the top-ranking content for that keyword. It then offers additional data to show you why it ranks well. Specifically, it shows you how many domains link to each ranking piece, how many external links point to them, how many clicks they get from verified high-authority sites (Trust Flow), and how influential the website is in its industry (Citation Flow).
The Keyword Checker allows you to search keywords to gauge their popularity. Its report shows you the search traffic volume each keyword generates from search engines on a score of zero to 100, with 100 being an indicator of a lot of traffic (compared to comparable sites). Unlike SpyFu, it doesn't group similar ranking keywords together, but it shows how many times the keyword appears in anchor text, page titles, and URLs so you can gauge its usage volume.
Competitor Analysis Tools
The same Majestic tools you use for backlink analysis and keyword analysis can be very effectively used for competitor analysis. Use the Keyword Checker to first get a sense of what keywords are popular in your industry. Then, plug high-ranking keywords into the Search Explorer to gather a list of competitor domains that rank well for those keywords.
Next, download a report of their backlinks to learn the types of websites they get links from to help them rank well. While Ahrefs only lets you compare four competitors, you can use Majestic's Clique Hunter to input up to 10 competitor domains or URLs to learn what sites have backlinks from the same websites. Then, you can reach out to sites with backlinking potential to earn more links (read more about this in the "Link Building & Analysis" section below).
After improving your own SEO strategy, you can maintain your ranking using the Compare Domains tool. Here, you can input competitor domains alongside your own to gain an always up-to-date view of where you stand against competitors in the SERPs, which ones rise or fall in ranking, and what changes in link profile and keyword optimization strategies cause ranking changes. Then, update your strategy to reflect new insights.
Link Building & Analysis
The Search Explorer mentioned above can also be used to find websites to reach out to for link-building purposes. Since the report gives you a Trust Flow and Citation Flow score, it indicates which websites are influential and trusted in your industry and so which would be worth reaching out to for link-building purposes.
To find sites that link to your type of content, you can also download reports of the backlink data from any site. These will tell you what links point to that site so you can reach out to request they link to yours. As mentioned above, the Clique Hunter can be used to compare 10 different domains or URLs to discover the backlinks they have in common, and then to reach out to arrange backlinks to your website, too. Set up email alerts to learn of earned links on a weekly basis.
Off-page SEO
Majestic doesn't offer functionality to create and distribute business information to listing sites like SEMrush and Moz Pro. But, paid plans do come with the opportunity to promote your business with a business profile on the Majestic website. You can include information to help you rank locally and in your niche, including keywords, your company backstory, contact information, and a website link.
User Interface
The user interface in Majestic is a little more cluttered than Moz Pro's or Yoast's, but it is still very navigable. Use the tabs along the top to access different Majestic Tools, then use drop-down menus from those tabs to dig deeper into each tool's functionality. Lastly, use search bars within each menu tab to search for keywords, relevant sites that would be willing to link to yours, and competitors.
Unique Features
Majestic offers a free Chrome extension you can download from their website to get instant insights on websites. Using the extension, you can visit any web page and click on the extension to access a pop-up report with information like the number of links pointing to a web page or domain, how strong the backlinks are based on their Citation Flow, how trustworthy they are based on their Trust Flows, and a timeline of when links were acquired.
What Majestic Is Missing
Majestic SEO software is more focused on link building and competitor link analysis than other SEO functions, and so lacks many features that SEO software like Moz Pro and SEMrush offer. For example, it does not have content calendars, automated distribution of business listing information, website crawling functionality, or local SEO functionality.
What Users Think About Majestic
Users say Majestic is a strong tool for competitor research, backlink tracking, and backlink research. They don't like that it misses some of the functionality of SEMrush and Moz Pro; they have to supplement this tool with others, which can be a bit costly.
Where to Find Majestic
To learn more about Majestic, visit their homepage and click on their "Tools" tab to learn more about each tool they offer in their paid plans. Though it only offers a walk-through and not a lot of functionality, a very limited demo is available by clicking the "Sign Up for Free" button from their homepage. Click here to get started with Majestic.
Best SEO Software for Keyword Research: Ahrefs

Ahrefs is SEO research software with tools for link, keyword, competitive, and website structure analysis; plans start at $99 per month. It offers extremely in-depth keyword research showing basic metrics, like search volumes and ranking difficulty, and how keywords rank against synonyms. It's ideal for companies needing to optimize website content around specific search terms, like marketing companies or niche industry professionals with a focused customer base.
Ahrefs Pricing
Ahrefs' small business Lite Plan is $99 per month and offers a seven-day trial for $7. It comes with 500 tracked keywords, 100 URL searches per day, 25 domain searches per day, a crawl limit of 100,000 pages per month on one domain name, and data retention of up to three months.
Ahrefs Features
Ahrefs offers tools for in-depth keyword research that show you how keywords compare to similar keywords around metrics like search volume and keyword difficulty, as well as how top-ranking sites use them. It also offers tools for assessing the health of your link profile against competitors' and opportunities for building new high-authority links. Its website crawl tool reveals the website problems that can keep your website from ranking well.
Keyword Research Tools
Ahrefs offers two tools to help you gauge the impact of keywords. The Keyword Explorer allows you to input one or more keywords to learn annual search volumes, alternative keywords that may rank higher or slightly lower, the keyword ranking difficulty, and the top SERP results the keyword generates. In addition, their Rank Tracker plots the history of how well your content has ranked for a given keyword on both desktop and mobile devices.
Next, Ahrefs allows you to use a keyword search to learn what new content you should be generating. Their Content Explorer helps you think of new content ideas based on the keyword you search for. It shows you the best performing content for each keyword based on social buzz, backlinks generated, and search traffic volume to the content pages.
Competitor Analysis Tools
Ahrefs has several backlink and keyword competitor analysis tools. While SEMrush allows you to set up alerts for up to 10 domains, Ahrefs' Alerts allow you to set up email alerts for every time you or up to five of your competitors earn or lose a new backlink. You can also set up alerts for keywords that mention your brand or a competitor's brand so you can gauge the keyword's popularity and improve your content to maximize visibility in SERPs.
Their Domain Comparison tool offers in-depth, side-by-side metrics for comparing competitors' performance. You can search five domains—yours and four competitors, for example—and then generate a report that shows domain popularity on social media platforms like Pinterest, Facebook, Google+, and LinkedIn, as well as page and domain backlinks, follow and nofollow links, and the number of crawlable pages.
Link Building & Analysis
Ahref's Link Intersect tools allows you to uncover link-building opportunities. You can input four competitors to compare against your domain. It will generate a report showing the domains they all have received backlinks from. It will then show you if you have received backlinks from those domains as well. If not, you can reach out to backlink sites and suggest your content as replacement for your competitors.
The Backlink Checker allows you to dig deeper to check all the individual domains that are linking to competitors. This allows you to target not just high-profile link opportunities as you reach out for new links, but the lower authority sites from which it might be easier to secure backlinks.
Within the Domain Comparison tools, you will also receive a graph for each comparison you set up, comparing how quickly you and your competitors are earning backlinks. If it shows they are earning backlinks at a faster rate than you are, you know you need to spend more time sourcing backlinks from reputable domains to compete in SERPs.
Site Structure Analysis & Crawling Functionality
Ahrefs has an advanced site crawler that crawls your website to give you an in-depth look at the SEO health of your website. It checks for missing tags, duplicate tags, missing meta descriptions, low word counts, duplicate content, nofollow links, broken links, and image problems that should be addressed for optimum SERP visibility. You can then click on page URLs to see issues that need fixing to ensure each piece of content performs well in SERPs.
User Interface
Ahrefs boasts industry-leading tools, but they're very focused on keyword and backlink research. Because it doesn't have an extensive list of tools, Ahrefs has a simplified user interface. To find a tool, simply click its name in the tabs along the top of the platform. Then, use search tools to drill in on particular keywords or websites for in-depth link and keyword insights. You can also click on the report fields to dig deeper into individual page or competitor metrics.
Unique Features
Ahref's Academy offers an in-depth tutorial series on how to use Ahrefs to be most visible in Google SERPs and compete in your industry. Their "Marketing with Ahrefs" tutorial has three videos that walk new customers through each of the Ahrefs tools and demonstrates how they can be used to improve SEO. Their "Blogging for Business" tutorial shows you how to start a blog that drives more than 100,000 monthly visitors and then how you can monetize that blog.
What Ahrefs Is Missing
Ahrefs software does not provide content calendars and social media posting software like SEMrush does. It also does not offer tools for creating and distributing business information to off-page business listing sites like Apple Maps, Foursquare, TripAdvisor, Yahoo, and Bing. Their tutorial library also falls significantly short of SpyFu's.
What Users Think About Ahrefs
Users like that Ahrefs has doesn't include a lot of unnecessary tools that clutter up the interface. They also like that Ahrefs offers in-depth keyword research that suggests all secondary keywords that should also be used in website content. They don't like that the basic paid tier is limited in terms of daily research volume you can perform and so may not be suitable for mid-sized businesses.
Where to Find Ahrefs
To learn more, visit the Ahrefs homepage and hover over their "Tools" header menu tab. Then, click on tool or feature names to learn their benefits and how they work. You can also sign up for a $7, seven-day trial to explore the software. To sign up for this trial, click on their "Start a 7-Day Trial for $7" button in the header menu. Click here to get started with Ahrefs.
Best Full-featured SEO Software Under $50/Month: SpyFu

SpyFu is SEO software that allows you to research keywords, backlinks, and competitor strategies that will help your website content rank higher in Google SERPs. It stands out by offering in-depth analysis and research history for just $33 per month, whereas competitors charge upwards of $100 per month. As such, it serves up-and-coming entrepreneurs or small businesses on a tight budget needing a full-featured SEO option.
SpyFu Pricing
SpyFu's $33 per month basic plan offers unlimited domain search tools, keyword search tools, backlink checks, competitor results, domain comparisons, and search result exports to track performance over time, plus rank tracking and 10 years of historical data. The $58 per month Professional plan further offers custom-branded reports, as well as 30 small domain and 10 medium-traffic domain SEO reports.
SpyFu Features
SpyFu offers a full suite of tools for keyword research, backlink analysis, and competitor analysis. You can line competitors up side by side to learn their SEO strategy history and where you fall short, dig into the SERPs to understand what content is currently ranking for a specific keyword, and what alternative keywords may boost your ranking. Lastly, you can learn what backlinks can help your website rank higher and then develop a strategy to earn them.
Keyword Research Tools
SpyFu offers tools for deep keyword research and the strategies that help them rank well. Their Google Keyword Tool Alternative generates new keyword ideas when you search for a term. You can sort keywords by search volume, cost per click, ranking difficulty, click-through rates, and more. Their keyword group analysis tool groups a domain's top-performing keywords so you can map your content strategy by content topics and their related keywords.
Competitor Analysis Tools
SpyFu offers a plethora of angles to conduct competitor analysis. You can dig into the SERPs for specific keywords to learn why content ranks via the SpyFu SERP Analysis. It will show you the strongest and weakest ranking competitors, as well as competitors' domain authority, the keywords their content ranks for, and what that content is.
Next, you can research competitors' keyword ranking history going back 10 years. The report shows what Google algorithms and SEO strategies caused keyword rankings to rise and fall. You can also compare three competitors side by side to understand what keywords they have in common and which you don't rank for. Then, you can choose one piece of competitor content and trace its ranking history based on a single keyword to gauge its value over time.
Link Building & Analysis
SpyFu shows you quality backlinks based on specific keywords you searched. You can see what websites help you rank for that keyword based on the backlinks they provided. Once you know which websites are helping you rank for that keyword, you can monitor them to ensure their links are always up to date, and even ask for other links. Unlike SEMrush, you can't set up email alerts that notify you when links are earned or lost from these sites.
SpyFu also helps you learn which websites and influencers to reach out to in order to earn more backlinks. Simply input a keyword and it will show you high-quality domains that help other sites rank for the same keyword by linking to their content. Once you know these sites, you can reach out to request links to your own content.
User Interface
Though SpyFu offers a lot of different tools, the user interface makes finding and using them intuitive. Tabs along the top tell you exactly what kind of research you can do in that section of SpyFu. Tabs include "Overview," "SEO Research," "Keyword Research," "Backlinks," "List Builder," "Tracking," and "Reports."
Search bars within each tab allow you to search keywords and domains. Then, dynamic graphs provide real-time insights into keyword, domain, and backlink performance. Lastly, content boxes offer additional insights like lists of newly ranked keywords, most valuable keywords, and more. All analysis can be performed through search bars, via one or two clicks on dashboard modules, or simply by hovering over graphs.
Unique Features
SpyFu offers step-by-step guides on how to use not only SpyFu tools, but other SEO tools available on the market. They also offer over 200 video tutorials on best SEO practices and SEO management, including understanding SpyFu software tabs, how to conduct an SEO audit, how to conduct competitor research, and more. Even beginners can use these tutorials to learn advanced SEO research and implementation strategies.
What SpyFu Is Missing
SpyFu does not have tools for crawling your website to find issues in site structure that may affect your website's Google ranking. For this, consider Moz Pro. They also don't offer the ability to create and distribute off-site business listings like SEMrush and Moz Pro do. Lastly, they don't offer content calendars like SEMrush does.
What Users Think About SpyFu
Users like that SpyFu offers a ton of information in their reports and breaks all the information down into easily understandable, bite-sized reports so they can extract valuable information quickly. Specifically, they feel that SpyFu offers strong, accurate, and in-depth competitor analyses. They wish the company offered tools to help with local SEO in regions around the world, like Moz Pro does.
Where to Find SpyFu
To learn more about SpyFu SEO capabilities, visit their homepage and search for a domain using the search bar at the top of the home page. From there, you can explore limited SEO information for free. Or, you can sign up for one month of SpyFu at no risk to you; cancel anytime within the first 30 days for a full refund. Click here to get started with SpyFu.
Best for Free On-page Optimization: Yoast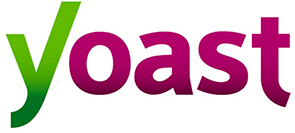 Yoast is a basic SEO WordPress plugin with a free tier. It stands out by offering non-tech-savvy website owners a way to employ basic SEO strategies on their websites. It automates technical SEO tasks and also provides a checklist to ensure website content is optimized for SEO. With a free version and easy-to-understand guidance, it's ideal for freelancers needing a no-cost tool for basic website SEO insights and management.
Yoast Pricing
Yoast's free plugin offers keyword optimization functionality, automated site-crawling and site structure problem alerts, and the ability to set how Google displays your content in SERPs. Yoast's $89 Premium plugin additionally offers broken link reparation tools, internal linking suggestions, a continually updated SEO score, and more.
Yoast Features
Yoast is an easy-to-use plugin with simple explanations on how to maintain your website's SEO to rank in Google SERPs. Features include keyword selection for content posts, notification of proper keyword placement in content, information on internal link-building opportunities, automatic maintenance of website code, readability scoring, and control of post appearance in SERPs and social media feeds.
Keyword Research Tools
While Yoast does not offer the tools to do keyword research, it does help you optimize your content using keywords. You can enter a keyword you'd like to focus on in a post. Then, Yoast SEO will scan the content to tell you if you are using it enough for optimal Google ranking. The Premium version differs in that you can scan for more than one keyword, and it will also tell you if you are using keyword variations that can help you rank in Google SERPs.
Link Building & Analysis
While Yoast doesn't let you research competitors' link-building strategies like SEMrush or Ahrefs, it offers internal linking suggestions as part of the Premium plugin. For example, if you write a phrase that another piece of your content covers, it suggests you provide a link. This keeps you from having to search for opportunities. Internal link-building signals to Google your site has a user-friendly structure, a characteristic favored in SERP rankings.
Site Structure Analysis & Crawling Functionality
In the background, Yoast takes care of crawling your website, generating sitemaps, and submitting them to Google so the search engine can easily figure out how and when to rank it. It also ensures your code and URL are clean so your site doesn't confuse Google.
In addition, the Redirect Manager is available in the Premium version. This helps you find and fix broken links, which negatively affect your ranking on Google SERPs. If you delete a page, you can avoid users seeing a 404 error page by redirecting them to a new page. Yoast will alert you when a redirect is necessary and walk you through the steps to set it up.
Off-page SEO
While Yoast does not offer the ability to distribute and update business listings like SEMrush and Moz Pro do, it does give you a preview of what your posts will look like on Twitter and Facebook. This allows you to ensure each post is optimized with your keywords and is enticing enough to get people to click through to your website or even link to it in their own content.
In addition, you can create templates that determine how your social media posts will appear in feeds using the Search Appearances submenu of your Yoast plugin. You can decide, for example, if each social media post should include the title, date, and snippet of your post or if it should also include your website's domain name.
User Interface
When you click on the Yoast plugin menu option from the left-hand menu of your WordPress dashboard, you will be presented with a list of submenus, including "Social," "Search Appearances," Tools," "Courses," and more. When you click on a submenu, every feature within is explained in layman's terms so you know exactly what each is for and how to use it to improve your SEO. The "Courses" submenu also offers a full list of Yoast SEO tutorials.
Further, the integration of Yoast on each post page makes it easy to update keywords, snippets, and internal links via a box below the post content. Simply type in your desired post title, description, and keyword; using color-coded bars, Yoast will show you if your title or descriptions are too long and if your keyword should change to better align with post content.
Unique Features
Yoast's Readability feature determines if readers are going to be confused by your content or if they are going to easily understand it. This is key, as readability affects the user experience—a criterion Google uses to rank your content in the SERPs. If your content receives a low Readability rating, Yoast will suggest simplifying it with shorter sentences, additional or shorter sections, and simpler language.
What Yoast Is Missing
Yoast does not offer competitive analysis tools nor keyword research tools like Moz Pro, Ahrefs, and SEMrush do. It also does not offer the ability to update and distribute off-page business listings like Moz Pro does. Finally, Yoast does not offer social media marketing calendars. If you need this kind of content organization, consider Moz Pro
What Users Think About Yoast
Users like that Yoast is always being updated to incorporate the latest expectations from Google. They also like how easy the tool is to set up and use, even for beginners. They don't like that the tool offers limited options in terms of competitive analysis and keyword research. For more advanced SEO insights, consider Ahrefs, Moz Pro, or SEMrush.
Where to Find Yoast
For an overview of all Yoast plugin features, visit the Yoast website and click on the "Yoast SEO" tab. You can also explore Yoast by installing the plugin for free on your WordPress website. Then, under the Yoast menu in your WordPress dashboard, click on "Courses" to learn more about what you can do with each feature. Click here to download the free Yoast plugin.
Bottom Line
Small business SEO software should include, at a minimum, tools for link-building research, keyword research, and competitor analysis. We reviewed over 30 of the best small business SEO software programs to find the best of the best in terms of features offered, reputation, ease of use, and price.
Based on our criteria, SEMrush is the best overall SEO software for small businesses. For $83.28 per month, it helps small businesses manage local and national SEO campaigns from start to finish with robust research tools as well as content planning functionality. Plus, plans come with a seven-day, money-back guarantee. Click here to get started with SEMrush.