The purpose of social media for businesses is to attract, engage and retain customers. After evaluating most of the social media sites out there, we've put together a list of the best social media for business owners. Every business is familiar with Facebook, Twitter, Instagram, and LinkedIn but you may need others based on your industry.
Keeping track of your social marketing strategies and figuring out which ones are working can be a daunting task. Hibu is a digital marketing agency and official Facebook Marketing Partner that helps small businesses create targeted social media campaigns designed to build awareness and drive traffic. You also get help with managing your listing on over 60 top sites and directories, including Google, Yelp, Bing, and many others. Contact a representative today.
Best Social Media Sites for Businesses
| Site | Best For |
| --- | --- |
| Facebook | All businesses in order to gain visibility and engage with new and existing customers |
| Twitter | Businesses that are targeting a largely tech-savvy audience with bite-sized information |
| LinkedIn | B2B businesses, especially those interested in targeting or hiring educated professionals |
| Instagram | B2C businesses that are interested in publishing visually engaging and story-driven content in video and photos |
| YouTube | B2B and B2C businesses whose product or service lends itself to informational videos or visual appeal |
| Google My Business | Brick-and-mortar businesses that want to show up in Google search and map results |
| Yelp | Businesses that would benefit from positive online reviews and higher search results in Google |
| Foursquare | Brick-and-mortar businesses that want to build a viral social presence and higher customer ratings |
| Pinterest | Consumer-focused brands marketing to females and wanting to share information in an aesthetic way |
| Snapchat | Brands with a largely millennial audience whose messaging skews spontaneous and fun |
Which Social Media Software Is Right For You?
How We Evaluated the Best Social Media for Businesses
Businesses looking for the best social media sites are typically looking for an engaging way to promote their brand and interact with current and future customers. However, there are a ton of social media sites out there and it's hard to focus on them all. Therefore, we compared and contrasted the major social media sites to figure out which ones are best for you.
Here are some of the criteria we used:
Cost: Need to be free of charge
Popularity or reach: We selected only sites with millions of active users
Audience: Different businesses cater to different customer segments, and it's important to identify the social media platforms where your ideal customer interacts
Suitability for small businesses: We chose the ones that have a proven track record of effectiveness with small businesses
Features for advanced use: Some social media sites have opportunities for greater engagement, such as paid ads and boosted posts, which can be beneficial for small businesses
Ease of use: The sites we selected have widespread acceptance, making them easy for small business owners to learn and use
Geographical targeting: Because many small businesses have a geographical focus, we selected social media sites that allow geotargeting
As part of a standard marketing strategy, every business should be on Facebook, Twitter, Instagram and LinkedIn. Depending on the nature and scope of your business, you should also consider adding additional social media sites to your marketing strategy. For example, if you're a brick-and-mortar business, make sure you're on Google My Business and Yelp. We discuss the specific types of social media sites and what business each is right for below.
"A lot of businesses make the mistake of thinking they have to be on every social media or review site. In reality, you need to be on the right ones. For every business, that's Facebook, Twitter and LinkedIn. For local businesses, that means Google My Business and Yelp." — Kent Campbell, CEO, Reputation X
---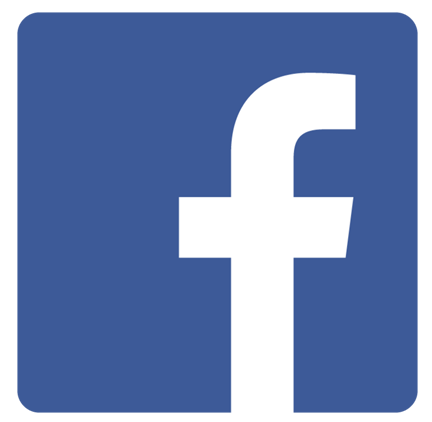 1. Facebook
Type of audience: General; the majority of adults in the United States are on Facebook
What to share: Business news, products, announcements, articles, and more
Monthly traffic: 2.2 billion
Recommended post frequency: 3-7 times per week
Facebook is the world's largest social media site and should be a part of any business's marketing efforts due to its size and effectiveness. Almost everyone in your target audience is on Facebook. Therefore, every business, regardless of industry, size, focus or approach, should at least have a Facebook business page and remain active with posts and updates.
First, simply sign up for a Facebook business page. Next, you should add your business information to your page like hours, location and photos. Once you've set up your Facebook page, post updates at least once a day about your products, events, tips and tricks, business happenings or any other type of content that might appeal to your target audience.
In addition to creating a Facebook business page, you can also advertise on Facebook. For more information on how to do this effectively, check out our ultimate guide on Facebook advertising.
---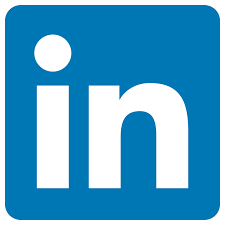 2. LinkedIn
Type of audience: Professionals in any industry
What to share: Updates about your business's activity, links to interesting or relevant content
Traffic: 500 million users (with LinkedIn accounts)
Recommended post frequency: 1-4 times per week
LinkedIn is the ultimate social media site for professionals and businesses. It has long been recognized as an individual's online resume, but it's also a place where business-to-business (B2B) professionals network, make sales and become thought leaders. LinkedIn marketing is valuable for B2B businesses since it gives you the greatest visibility among potential clients, partners or customers.
Every small business should at least create a LinkedIn business page as a matter of course. Doing so ensures that they possess a credible presence on the world's largest professional social network. Once you create your business listing on LinkedIn, you should post daily updates about your business or link to helpful content relevant to your industry.
In addition to creating a LinkedIn business page, it's also a great way to source employees and potential hires. For more information on how to find great employees on LinkedIn, read our LinkedIn guide on how to find employees.
---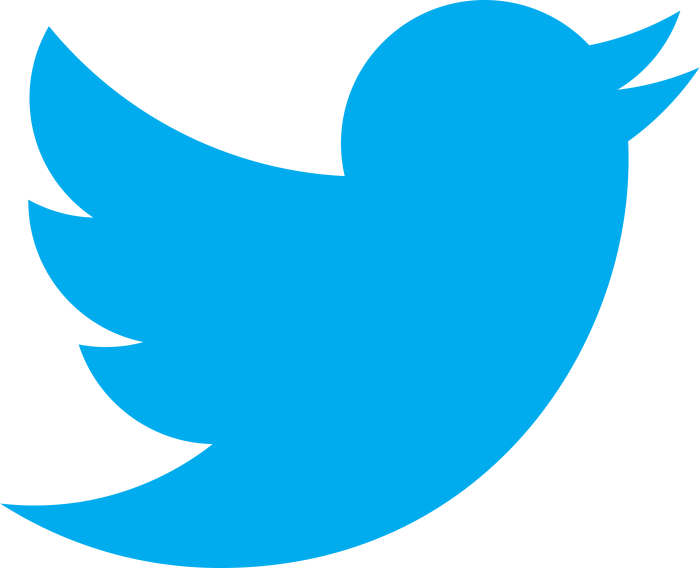 Twitter is a social platform where users broadcast messages (280 character limit), videos and images to their followers. Twitter is an ideal social media site for businesses whose target audience consist of tech-savvy customers who want information in bite-sized chunks. As the world's third-largest social media site, it's also an essential platform for any business to gain a presence and establish their brand identity.
To create a Twitter profile, visit the Twitter for Business page and sign up. When getting started on Twitter, you'll want to follow other relevant brands and users in your niche. Post updates and link to helpful articles or retweet other users three to five times a day. Check your direct messages regularly since some customers may use your Twitter account as a de facto helpline.
---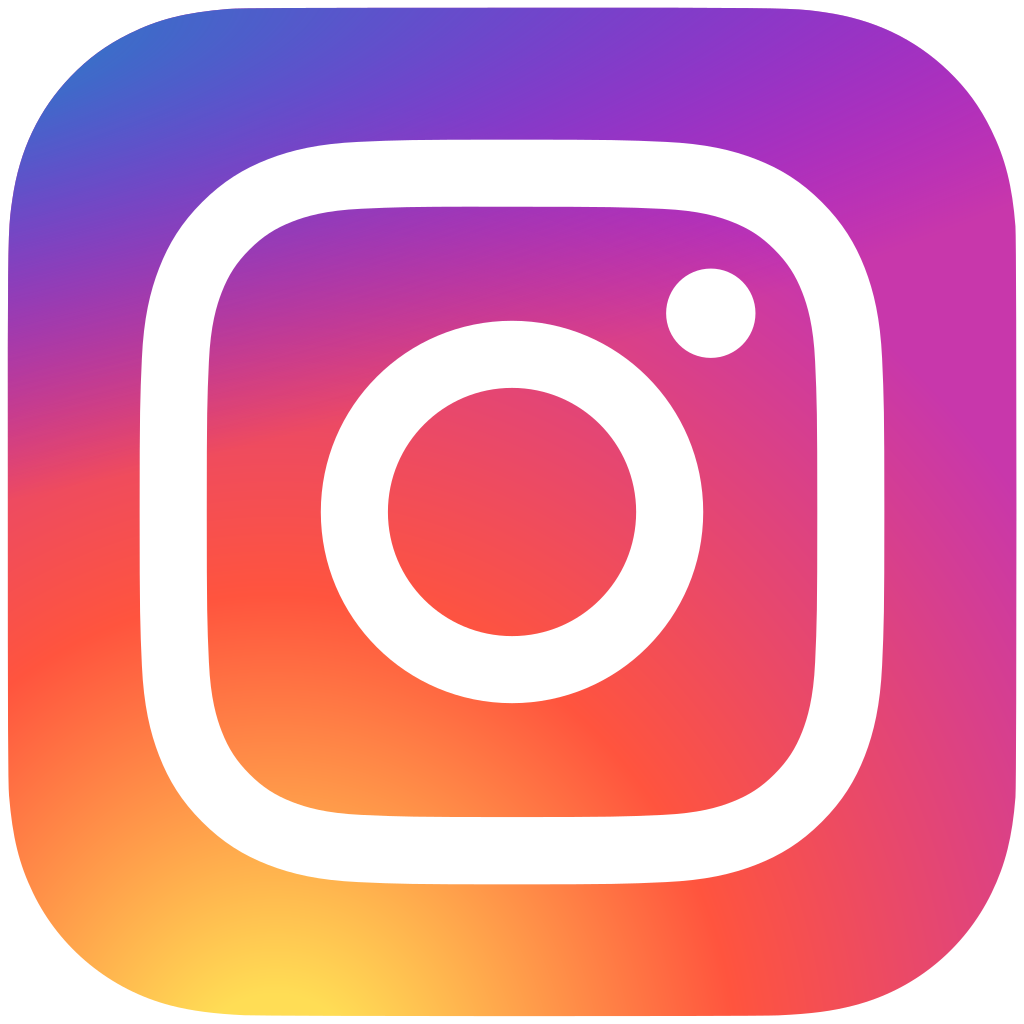 4. Instagram
Type of audience: Urban and suburban millennials with a slight female skew
What to share: Eye-catching visuals, product photographs, events, people and behind-the-scenes stories
Monthly traffic: 800 million
Recommended post frequency: 3-5 posts per week, 1-15 stories per day
Instagram, owned by Facebook, is the ultimate visual social media platform. Users are mobile, millennial and highly engaged. The average Instagram user spends from 24 to 32 minutes a day on the app. Instagram is an effective platform of choice for businesses that cater to millennial consumers.
Sign up for Instagram and download the app. Post at least one photo and three to 10 stories per day about your business, products or customers. Pictures of faces, pets and flatlays are all popular on Instagram. Small businesses can benefit from Instagram's geotags and hashtags to jump on trending topics and get noticed in local areas. For more information, check out our article on the best Instagram marketing tips.
In addition to posting on Instagram, you can also advertise your business on it. For more information on how to drive engagement via Instagram ads, check out our ultimate guide on Instagram advertising.
---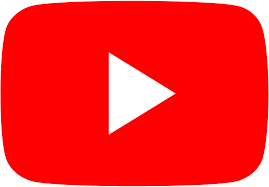 5. YouTube
YouTube is the world's largest video site as well as the 2nd largest search engine after Google search. YouTube is particularly well-suited to businesses that cater to consumers, especially those that can use a how-to angle in their videos, such as a local landscaping company, mechanic or photography business.
YouTube requires a bit more time and effort than most of the other social media platforms on this list. Because it's a video sharing site, you'll need to create custom videos about your company, products or services.
It's best to start with a collection of five to 10 videos and post at least one video per week. Videos should be from three to 10 minutes long. Your videos don't need to be entertainment-oriented. They can be informative or instructional. Many of the videos that perform best on YouTube are how-to videos, animated explainer videos or interviews.
---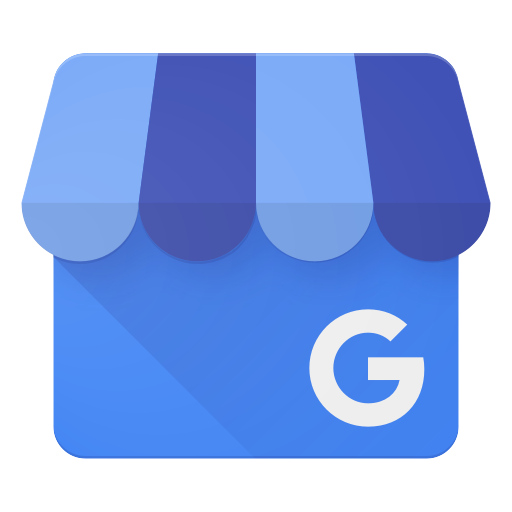 6. Google My Business
Type of audience: Any Google users searching for any types of local businesses or service
What to share: Create a thorough profile for your business
Monthly site traffic: Google processes 3.5 billion searches per day
Recommended post frequency: Not applicable
Google My Business (GMB) is Google's business directory, which allows your business to appear on Google maps, show up in local queries and receive ratings and recommendations. It is the world's largest business directory, which makes it essential for every local business with a physical location to claim their listing and establish a presence.
First, create a GMB listing, which lets customers find your address, company information, and ratings in the "local pack" of the search results. Once you claim your location, your customers can find you online, rate you, recommend you and identify features about your business that compel them to visit you.
It's very important to fill out every possible bit of information — from store hours to prices to photos. The more information you provide, the better presence your business will have. Businesses with a GMB account will always outrank any business that lacks a GMB account due to the "local pack" search engine results page. For more information, check out our detailed article on Google My Business.
---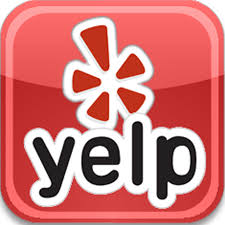 7. Yelp
Type of audience: Customers recommending, dining at or shopping at local establishments
What to share: Build a full profile and to keep business information up to date and consistent
Monthly site traffic: 170 million visitors monthly
Recommended post frequency: Not applicable
Yelp is a local business directory and search site that allows customers to provide ratings and recommendations based on their experience. Customers who find your business will also search for your business on Yelp in order to see your star ratings and make a decision as to whether they will visit, eat, purchase and so on.
Listing your business on Yelp makes it easy for customers to find you in Google search. Customers use Yelp as a search engine, finding locations that have high review. As Harvard research has demonstrated, higher star ratings on Yelp lead to an increase in revenue.
Yelp is primarily a review site, encouraging customers to give you a star rating and write about their experience — the good and the bad. This is a double-edged sword. If your service and experience are poor, your ratings will decrease, which can turn customers away.
With that in mind, it's still important for local businesses to build out their Yelp profile and encourage positive (such as five-star) reviews. For more information, check out our article on how to use Yelp for business.
When you list your business on local directories like Yelp, Google My Business, and Foursquare, it is important that your name, address, phone number, and important branding information be consistent across each one. Any discrepancy can confuse search engines and customers. Hibu can help you review your listings in local directories for accuracy and help you get listed on over 60 top websites, directories, and apps related to your business. Talk to a representative today.
---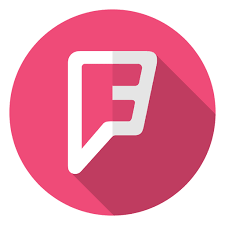 8. Foursquare
Type of audience: Customers wanting to visit popular or trendy locations and share socially
What to share: Build a complete and consistent business profile
Monthly site traffic: 50 million users
Recommended post frequency: Not applicable
Foursquare is a social media app for the purpose of checking in to locations like restaurants or stores. It is ideal for brick-and-mortar businesses who want more visibility. When a Foursquare user visits a local bar, he or she will check in to that location the app, rate it and write a review. Reviews are visible to the public. giving that business another source of leads.
Foursquare helps your business to spread virally through active and influential Foursquare users. All you need to do is claim your listing, create your profile and allow customers to find you. Although Foursquare isn't nearly as popular as Google My Business or Yelp, it still provides search traffic and more visitors to your local business.
---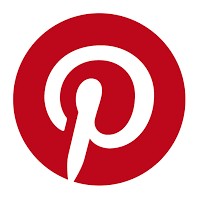 9. Pinterest
Type of audience: Millennial and middle-aged females with disposable income
What to share: Recipes, wardrobe, design, deco, organizational and craft ideas
Monthly site traffic: 175 million
Recommended post frequency: 1-5 times per week
Pinterest is an online pinboard where users can save and organize images that link to products, articles or other content. Pinterest is the social media platform of choice for businesses that cater to a primarily female customer base. Some of Pinterest's best features are its ability to organize content, borrow inspiration from other users' pins and search on specific topics.
Getting started with Pinterest is a simple matter of signing up then creating a board with pins. Although it can be effective for female-centric customer bases, it does take considerable time to set up a comprehensive and attractive pinboard. To use Pinterest to its full advantage, create pinboards that deal with your products and provide users with inspiration for using them.
---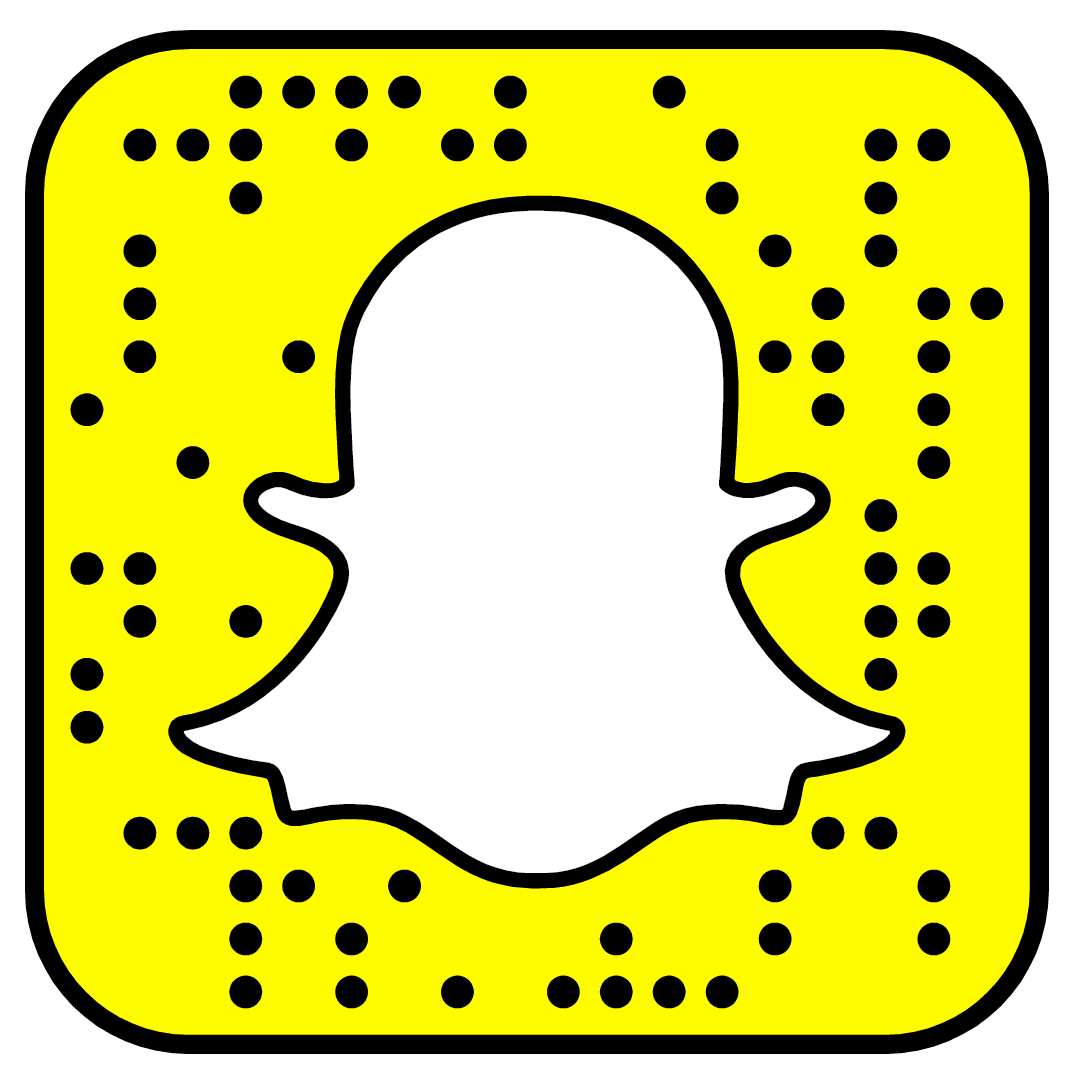 10. Snapchat
Type of audience: Millennials (85% of Snapchat's users are between the ages of 18 and 34)
What to share: Daily activities, tips and tricks, updates, behind the scenes videos and selfies
Site traffic: 187 million daily active users
Recommended post frequency: 1-10 times daily
Snapchat is a multimedia app that allows individuals and brands to send videos, text, and selfies (with filters) to friends or groups. Snaps are impermanent, which creates a story-like flow to your messages. Brands can use Snapchat to communicate with their audience, but it's important to note that it is most effective for business-to-consumer (B2C) brands selling to a millennial audience.
Sharing on Snapchat is similar to Instagram or Facebook — set up an account, download the app and start sharing 1-10 snaps a day. As you follow other brands and keep up a regular cadence of snaps, you can build an audience and curate a brand. If you intend to use Snapchat, make sure there is an alignment of your brand vibe with the app's primarily millennial user base, as it's not one of the best social media for business and your efforts might be better spent elsewhere.
---
The Bottom Line – Best Social Media for Business
In today's marketing environment, you should be using social media for business. The best social media for business depends on the nature of your business but, at a minimum, you should create accounts on Facebook, LinkedIn, Twitter and Instagram. Local establishments should also create a listing on Google My Business and Yelp.
Becoming an expert in marketing on all of these social networks is nearly impossible. Hibu helps small businesses create targeted social media campaigns and manage online listings to create better brand awareness and drive more traffic. Talk to an expert today.