Social media management tools make it easier for you to schedule posts, manage conversations, and analyze your results. We analyzed dozens of options to find the best tools that will save you time and help you stay on top of your social media marketing. Based on cost, features, and ease of use, we chose 10 top tools.
While each social media management tool we selected is designed to make social media easier for your business, keep in mind, you can still outsource one-off tasks like Facebook Page setup or ad targeting. Fiverr is a great site for outsourcing small jobs for as little as $5.
Top 10 Social Media Management Tools
| Social Media Management Tool | Best For |
| --- | --- |
| Agorapulse | Affordable and comprehensive social media management. |
| Hootsuite | Monitoring social media mentions that are relevant to your brand. |
| Buffer | Free, simple social media scheduling across all major networks. |
| Post Planner | Finding and posting engaging content on Facebook and Twitter. |
| MeetEdgar | Reusing content to consistently post on Facebook, Twitter, and LinkedIn. |
| CoSchedule | Creating an all-in-one marketing calendar for social media, email marketing, and content creation. |
| Sprout Social | Advanced social media scheduling, monitoring, and reporting features. |
| MavSocial | Finding and editing images to create engaging social media posts and ads. |
| Likeable Local | Managing social media marketing and advertising campaigns. |
| Marketing 360 | An all-in-one platform to manage all your digital marketing efforts, including social media. |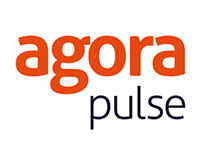 Agorapulse is a social media management platform where you can post and schedule content on Facebook, Twitter, LinkedIn, Instagram, Google+, and YouTube from one location. Their Social Inbox and Social Monitoring tools make it easy to see mentions and messages directed at your business so you can respond efficiently. Lastly, Agorapulse has comprehensive reporting tools that are easy to customize and export to a PowerPoint presentation.
If you are active on multiple social media channels and want to stay on top of everything from one place, Agorapulse is a great option. They have a more extensive feature list than competitors like Buffer and Hootsuite, for a slightly higher price. Try Agorapulse if you want a comprehensive social media management tool, plus the option to create engaging contest and quizzes at an affordable price.
---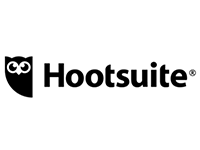 Hootsuite, one of the original social media management and monitoring tools, has grown to millions of users. Hootsuite's dashboard lets you schedule posts across all major platforms, as well as monitor mentions of your business name or relevant keywords and hashtags. They have extensive analytics tools to customize and export reports, available with paid plans starting at $29 per month.
Hootsuite was created for for businesses that are focused on monitoring the social media mentions of their business. You can set up multiple streams to see mentions of your brand, industry, and hashtags at the same time. Their scheduling features are not as robust as a tool like Agorapulse, or even Buffer, but it's a good option if you're looking for a free scheduling and monitoring tool.
"Hootsuite is a great tool for scheduling Facebook posts. You are able to schedule posts for up to a year in advance, at any time you like, and also incorporate the relevant links and imagery into the post."

– James Nuttall, Content and Outreach Specialist, ASPLI
---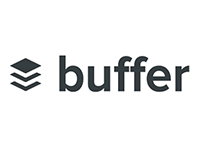 Buffer is a newer social media management tool that makes it easy to schedule content on Facebook, Twitter, Instagram, LinkedIn, Pinterest, and Google+. Buffer is known for its clean and easy-to-use interface. They also have some useful tools for creating customized images, like the Pablo image editor and a video and GIF uploader, which can help increase your engagement on social media.
Buffer is the best option for small businesses looking for an easy-to-use, free social media scheduling tool with a built-in image editor. You won't get social analytics with the free version, but you will get access to simple link shortening and tracking. If you decide to upgrade, Buffer's paid plan starts at just $15, which is cheaper than both Hootsuite and Agorapulse.
---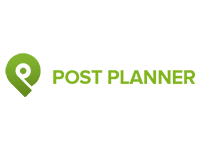 Post Planner helps you find and post top-performing content related to your industry on Facebook and Twitter. They have a recommendation engine that analyzes content from across the web to make suggestions for you so you're sharing content that will attract attention and drive engagement. Use their publishing calendar to queue up new content and recycle content that performs well. You can view your posts' Likes, Comments, Shares, or Clicks.
Post Planner is very inexpensive at just $3 per month and a great fit for businesses that have trouble finding content to post on social media. Keep in mind that Post Planner only works for Facebook and Twitter, so you can't schedule content on any additional channels. Post Planner isn't as comprehensive of an analytics tool as other options like Agorapulse, but it is very affordable and easy to use.
---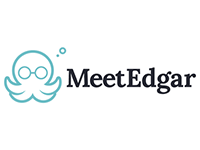 MeetEdgar is a social media tool that specializes in reusing content so that you're consistently posting to Facebook, Twitter, and LinkedIn. You build an online library of social updates, and MeetEdgar automatically posts your updates at the schedule you choose. You can organize your content into categories and set expiration dates to remove outdated content. MeetEdgar also has a browser extension so you can add fresh content from any webpage.
If you have a lot of articles or links to share, MeetEdgar is a great fit for you. Businesses with active blogs can easily post articles on an ongoing basis, which will increase traffic and ensure you're consistently promoting your work. Just make sure to add in new content regularly so your content doesn't start to feel stale. MeetEdgar's automated re-posting might be a big time-saver, but at $49 per month, it is more expensive than Agorapulse, Buffer, and Hootsuite.
---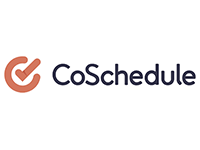 CoSchedule helps you manage your entire marketing plan by providing a centralized marketing calendar, a comprehensive social media scheduler, and an analytics dashboard. You can schedule content for all major networks and post at the optimal time using CoSchedule's Best Time Scheduling feature. Similar to MeetEdgar, CoSchedule makes it easy to reuse content. You can review your analytics and campaign performance in their Analytics dashboard.
If you want a central location to manage your social media marketing, email marketing, and marketing analytics, CoSchedule is a great tool to keep you organized. It's also built as a collaboration tool for businesses that have a full marketing team. At $60 per month, it's more expensive than basic social media monitoring tools, like Buffer and Hootsuite, but it is a great choice if you want a robust solution to keep your marketing campaigns organized and aligned.
---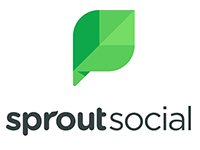 Sprout Social is a robust social media management tool that helps businesses manage posts from all major social media networks and visualize posts with a social media calendar. With their Smart Inbox, you can view all your messages in a single, filterable inbox. You can also monitor keywords and hashtags to see conversations relevant to your brand. Sprout Social has advanced reporting tools, including competitor analysis.
As a more advanced and expensive social media management tool, Sprout Social offers more premium reporting so you can benchmark performance against competitors. Sprout Social is a good fit for businesses that already have a strong presence on social media and want to take things to the next level. If you have different team members managing different social channels, Sprout Social is an excellent collaboration tool to help teams stay organized and aligned.
---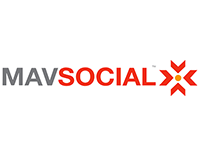 MavSocial is social media platform that offers a content and stock image library, as well as image editing tools, to help you create and share engaging content. You can schedule and recycle content and manage all interactions in a social inbox. Monitor your results with a real-time data dashboard to determine your best performing content and identify your top followers.
If you struggle to find images to include in your social media posts, MavSocial gives you access to a full library with millions of stock images to choose from. Starting at $19 per month, MavSocial is very affordable considering its fairly extensive feature list. MavSocial is a newer tool and not as well-known as its bigger competitors, like Hootsuite and Buffer.
---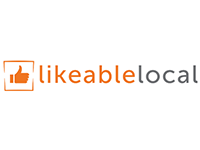 Likeable Local is a social media platform and service for managing your marketing and advertising. Similar to Post Planner, Likeable Local has a Content Library with 75 content categories to help you create posts. They also have a scheduling calendar and a Message Center so you can see comments, messages, and reviews. Likeable Local offers support to help you create and manage Facebook and Instagram ads to increase your social media results.
Likeable Local is perfect for businesses that want a centralized social media platform plus expert support to assist with their social media posting and advertising. If you are new to advertising, they have team members available to help you set up, optimize, and analyze your ad campaigns.
---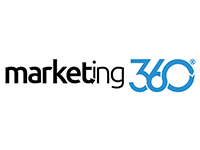 Marketing 360 is a full-service marketing agency with social media management services and software. With Marketing 360, you get a dedicated social media manager who will plan and post content on any social media channels you are active on. They will monitor your interactions, respond to messages and comments, and even boost content to increase your reach. In addition to social media services, they offer a full suite of digital marketing services.
Marketing 360 is for businesses that really want to invest in their social media marketing and receive expert software and support to increase their reach and conversions. You can outsource some or all of your social media marketing and advertising, and track your results through Marketing 360's software. As a full-service agency, Marketing 360 is an all-in-one solution if you want a management tool and dedicated service.
---
How We Evaluated the Best Social Media Management Tools
We looked for tools that are designed to save you time and organize all your social media efforts so you can stay on top of daily posting and communication. Some tools we chose are for businesses looking for a wide range of posting, monitoring, and reporting features. Others are simple social media schedulers designed to help you generate content and save you time.
We determined the top tools using the following criteria:
Cost – We looked for tools that are affordable for small to medium-sized businesses. Some of the tools on this list have a free plan available.
Features – Some tools offer a full suite of features, while others do one or two things really well. We chose tools that had effective and easy-to-use features that would work for a wide range of businesses.
Ease-of-use – We chose tools that you can set up and learn to use quickly so you don't get bogged down learning new technology.
Business Benefit – Each tool should have a positive impact on your business, such as saving you time, keeping you organized, increasing engagement, or boosting ad performance.
Bottom Line
Social media management tools help you cut down the time and effort you spend on social media. Finding the right tool starts with thinking about what you'd like to accomplish on social media and deciding if you need a simple scheduler, a social media platform with advanced reporting and monitoring features, or a social media advanced solution that comes with some dedicated support.
If you're not a social media expert, you may want to support your ongoing social media efforts with the help of a specialist from time to time. For example, if you want an updated cover photo for your Facebook Page or help creating an ad for a new product launch, Fiverr has hundreds of social media specialists available for inexpensive one-off jobs starting at $5.