6 Best Home Virtual Staging Companies in 2023
Virtual staging offers a digital alternative to traditional home staging, saving real estate agents time and money and producing more marketable listing photos to attract more buyers and produce more sales. Virtual home staging companies boost property images by enhancing colors and lighting, staging furniture, and creating floor plans. We've identified the top virtual staging companies that can help real estate agents effectively showcase properties based on features, pricing, ease of use, customer reviews, and our expert opinion.
Take a look at our picks for virtual staging companies in the table below and then continue for specific details about each provider and how we evaluated each service.
Best Home Virtual Staging Companies at a Glance
BoxBrownie: Best for outsourcing to professional editing experts

Overall Score 4.94

Starting at $24 per photo

Virtual tours
Virtual landscaping
2D and 3D floorplans

or

Spotless Agency: Best for furniture rendering capabilities

Overall Score 4.43

Starting at $79 per photo

Furniture library
Virtual renovations
Mobile app

or

PadStyler: Best for unique exterior property renderings

Overall Score 4.41

Starting at $23 for 8 or more photos

3D floor plans
Virtual tours
Furniture library

or

Stuccco: Best for staging design library

Overall Score 4.28

Starting at $1.50 per photo

3D floor plans
Virtual landscaping
Virtual renovations

or

VHT Studios: Best for drone photography & video

Overall Score 4.23

Starting at $79 per photo

Photography
2D and 3D floorplans
Virtual tours

or

VRX Staging: Best for money-back guarantee

Overall Score 4.21

Starting at $29 per photo

Virtual tours
Furniture library
Virtual landscaping

or
Which best virtual home staging companies are right for you?
Best for Outsourcing to Professional Editing Experts

Pros
Affordable pricing for editing and staging services
Customer service is available 24/7
Unlimited changes provided to clients
Cons
No access to a furniture library
Does not provide photography services
No access to a mobile app
Our Expert Opinion on BoxBrownie
BoxBrownie is a leading real estate digital company that offers a wide range of virtual home staging and photo editing services. It is best for outsourcing to professional editing experts as it connects you with a talented pool of editing experts who can transform vacant spaces into beautifully furnished images. This helps successful real estate agents and brokers present properties in the best possible light to attract buyers and maximize sales opportunities. However, it can improve by expanding its offerings to home staging photography services.
Day-to-dusk conversion: Converts daytime exterior images into stunning twilight scenes.
Virtual renovations: Allows extensive virtual renovations like replacing appliances, flooring, wall colors, and furniture.
360-degree virtual tours: Enables interactive experiences with 360-degree virtual tours, which allows potential buyers to explore the property from every angle.
Copywriting: Provides a team of professional writers who can create copy for your unique properties.
BoxBrownie has an impressive reputation, receiving many positive reviews with a customer review rating of 4.9 out of 5. Users appreciate the extensive range of virtual house staging options, allowing them to transform vacant spaces into fully furnished homes. They mentioned the affordability of the editing and staging services, making them accessible for real estate agents with various listing types and budgets.
Although it has a high rating, BoxBrownie received a few negative reviews. Some reviewers mentioned the occasional delays in response time from the BoxBrownie team. One reviewer said the turnaround time was extremely long, and the final project did not meet their needs. Real estate agents seeking faster delivery times may consider exploring the services of VRX Staging, which offers next-business-day turnaround times.
Starting prices per photo:
Image enhancement: $1.60
Virtual staging: $24
Day-to-dusk: $4
Item removal: $4 to $8
Floor plan redraws: $24
Renders: From $280
360-degree image enhancement: $4
360-degree virtual staging: $48
Virtual renovations: $24
360-degree virtual tours: $16
Copywriting: From $28
Best for Furniture Rendering Capabilities

Pros
Mobile application
Available next-day delivery for professional plan
Add furniture and decor to staged photos
Cons
Light virtual staging plan only allows one revision
Does not offer photography services
Fee for access to furniture library
Our Expert Opinion on Spotless Agency
Spotless Agency is one of the best virtual staging companies based in New York. It is a great option for its furniture rendering capability, which enhances the home staging process for agents with one-of-a-kind properties. It can create photorealistic furniture with different textures, colors, and fabrics and place them in the rendering. Furthermore, it provides virtual real estate tours, landscaping, and renovations. Spotless Agency could consider offering quicker turnaround times for agents who can only afford its light price package.
Floor plan creation: 2D and 3D floor plans allow real estate agents to accurately show a property's layout.
Virtual tours: An immersive virtual tour enables clients to explore properties in a virtual environment and comprehensively understand the space.
3D renderings: High-quality 3D rendering services deliver realistic and visually stunning representations of properties.
Additional real estate resources: Provides real estate agents and brokers with blog articles about real estate best practices, tips, and trends.
Spotless Agency has garnered positive feedback, earning them a customer review rating of 5 out of 5. Clients are impressed by its quick turnaround times and fast responses from the customer service team. Reviewers commended the time-saving work of Spotless Agency that helped them stay focused on their client's needs and grow their business. Clients also highlight the customizable virtual staging options, allowing them to tailor the staging to different styles and preferences.
Although Spotless Agency has a limited number of negative reviews, we would like to see more services offered in our evaluation of the company. It could add photography services or image dashboards available to clients so they could keep their renderings all in one place. For more variety in services offered, real estate agents could consider BoxBrownie for virtual staging instead.
Virtual staging (per image):

Light plan: $79
Standard: $99
Professional: $199
Best for Unique Exterior Property Renderings

Pros
Unlimited free revisions
Rush delivery available if needed
Money-back guarantee
Cons
No 2D floor plans
Mobile application not offered
No photography services
Our Expert Opinion on PadStyler
PadStyler is a virtual house staging platform known for its ability to stage new construction and existing homes. It is best for unique exterior property renderings as the platform specializes in outdoor staging, transforming property exteriors into more virtually captivating images. This is especially beneficial for agents with properties that don't have the best curb appeal. To further enhance its offerings, PadStyler could expand its services to include lead generation opportunities for agents like virtual landing pages.
3D floor plans: Help create realistic representations of 2D floor plans that showcase the optimal use of available living spaces.
Virtual Kitchen Vision: Offers virtual kitchen design services to showcase the transformation of outdated kitchens into visually appealing and restored spaces.
Architectural renderings: Using blueprints from new construction properties to create 3D renderings to visualize completed projects better.
Virtual Interior Design Catalog: Provides interior design advice, hundreds of designs to choose from, and HD quality renderings.
PadStyler has received favorable customer review ratings of 4.8 out of 5. Reviewers praise the unique exterior property renderings provided by PadStyler. Another client said the company could turn around a project in 48 hours and remove and add furniture on their behalf. Other reviewers said the product catalog was plentiful and provided a lot of variety.
PadStyler has received only a few negative reviews, with some mentioning that the platform failed to address their specific requests. One reviewer suggested having more cohesive virtual staging when receiving multiple images of the same property. In our review of PadStyler, we thought its website could share more information on how these services could lead to more business and how to leverage the images received. For users seeking a platform with day-to-dusk capabilities, BoxBrownie could be a viable alternative.
Virtual staging (per photo):

8 or more photos: $23
5 or more photos: $27
2 or more photos: $31
1 photo: $34

3D floor plan: $199 per floor
3D rendering: Upon request
Virtual remodeling: Upon request
Matterport virtual staging: Starting at $300
Real estate photography: Starting at $99
Best for Staging Design Library

Pros
Staged photos in less than 24 hours
Free revisions included in pricing
Listing page provided with staged photos
Cons
Agent plan still must pay per photo
Floor plans aren't included
No virtual tour services
Our Expert Opinion on Stuccco
Stuccco is a standout platform offering virtual staging services known for its meticulous attention to detail. It can transform vacant spaces into visually stunning homes, allowing potential buyers to envision themselves living in the property. It is best for its virtual staging design library, which offers extensive and meticulously curated furniture and decor options. This provides agents with a range of choices to match the style and aesthetic of each property perfectly. To further improve, Stuccco could consider providing 2D floorplans to its clients.
Featured listing page: Page dedicated to showcasing agent's properties with stunning virtual staging images.
Day-to-dusk renderings: Transform daytime property photos into captivating twilight scenes.
Design styles: The virtual staging library has a wide range of design styles to cater to various preferences.
3D floorplans: Creates realistic representations of floor plans that showcase the optimal use of available living spaces.
There weren't many online reviewers for Stuccco on third-party review sites. It does have one review, giving the platform a 5 out of 5 customer rating. One reviewer had Stuccco remove objects from a photo and add decor and furnishings. They said the team did a fabulous job and delivered the staging quickly. They also shared that customer service was excellent and found that the customer service reps cared about the customer's experience.
With only one positive review, the platform did not have any negative reviews. Our review of the virtual staging company found that the platform could offer photography services, so agents didn't have to find another vendor. Additionally, in our review of the virtual staging library, the platform could expand its design options as most images and designs were pretty modern. For agents who need varying designs to fit their properties, consider PadStyler's furniture catalog instead.
Pay As You Go: Starting at $1.50 per photo
Agent plan: $199 per year
Brokerage plan: Contact for pricing
Photographer plan: Contact for pricing
Best for Drone Photography & Video

Pros
Offers commercial real estate services
Agent resources offered to prepare listings
Photography services available
Cons
Does not offer virtual landscaping services
Cannot do virtual renovations
Furniture library not provided
Our Expert Opinion on VHT Studios
VHT Studios is a subsidiary of Matterport, a well-known virtual tour software platform. It offers professional photography services with 3D virtual staging, but it is best for drone photography and video. This enables agents to capture captivating aerial views and video footage of properties using drones and to showcase properties from a unique perspective. VHT Studios can further excel by providing landscape staging to enhance a property's curb appeal listed on its website.
Twilight conversion: Transforms daytime property photos into twilight scenes to boost a listing's appeal.
3D virtual staging: Integrates 3D virtual staging elements into property photos for enhanced realism.
Virtual tours: Allow potential buyers to explore properties virtually from any location.
Next-day turnaround: Allows next business day turnaround time from a photography session.
VHT Studios has received many positive reviews, with an average customer review rating of 4.7 out of 5. Many of the reviewers appreciated their photographers and found them easy to schedule. One reviewer said their photographer was able to provide the agents with feedback to improve the appearance of their photos. Another agent said their prospective clients are always impressed by the virtual staging and frequently complement the images.
VHT Studios has a limited number of negative reviews. One of the negative reviews was regarding the long response time. Responding to one reviewer's request took customer service over three days. Other reviewers said their videographer canceled the drone appointment four times. For those seeking quicker delivery times, BoxBrownie could be an alternative solution. BoxBrownie is known for its efficient and prompt delivery of virtual staging and photo editing services.
Pricing per image:
Virtual staging: $79
Redecorate: $199
Virtual twilight: $39 for exterior photos
Declutter: $99
Paint: $59
Best for Money-back Guarantee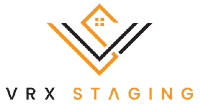 Pros
Next business day delivery available
Twilight virtual staging photos
Furniture library provided
Cons
No virtual renovations
Creation of floor plans not offered
Mobile application not provided
Our Expert Opinion on VRX Staging
VRX Staging offers premium virtual staging for real estate, designed to enhance a property's online presence, accelerate sales, and maximize selling prices. It is best for its money-back guarantee as this assurance demonstrates to agents its confidence in delivering exceptional staging solutions that meet or exceed client expectations. While VRX Staging excels in its delivery timelines, it could enhance its services by adding videography, as well as 2D and 3D floor plans.
Paint color change: Showcase different color schemes and cater to buyer preferences.
Furniture removal: Transform cluttered or outdated spaces into clean and visually appealing environments.
Blue sky, green grass: Replace dull skies with vibrant blue skies and enhance the appearance of lawns and landscapes with lush green grass.
Unlimited revisions: Offers unlimited free revisions or modifications until you are happy with the results.
VRX Staging has received a customer review rating of 5 out of 5, with positive feedback from customers who exclaimed that VRX Staging made them look like a magician to their clients and emphasized its positive impact on their business. Another customer expressed their trust in VRX Staging by stating that they never list a vacant house on the multiple listing service (MLS) without first having it staged by VRX Staging. Another also appreciated its incredibly realistic photos and quick turnaround.
Since VRX Staging had no negative reviews, our evaluation uncovered that it could expand its services to include more advanced offerings, such as videography and drone imagery. With the increasing demand for a more immersive online experience from real estate buyers, integrating these would allow VRX Staging to stay competitive and cater to agents' evolving needs. If you want to develop a better relationship with a more hands-on agency that could provide clients with a better online experience, consider Spotless Agency.
Pricing per image:
Virtual staging: $29
Virtual twilight: $10
Furniture removal and virtual staging: $55
Wall paint color change: $15
Blue sky, green grass: $10
How We Evaluated the Top Virtual Home Staging Companies
Real estate virtual staging is a powerful tool for agents to showcase properties. Whether you're looking to outsource to professional editing experts or create unique exterior property renderings, these companies can provide quick turnaround for professional editing or unique exterior renderings to help sell properties quickly. We evaluated companies based on pricing, capabilities, features, feedback, and customer service to present the best options.
BoxBrownie emerges as the overall winner with an overall expert score of 4.94 out of 5. Its range of virtual staging real estate services, editing expertise, extensive design options, and efficient turnaround times set it apart from the competition. The platform has a reputation for delivering high-quality virtual staging, affordable pricing, and positive customer satisfaction. BoxBrownie proves to be the best overall solution for real estate agents seeking professional and effective virtual staging services.
Other criteria used to evaluate the best digital staging companies:
30% of Overall Score
We carefully considered the per-photo cost and overall value of each virtual staging software and service.
25% of Overall Score
We gave more points to staging companies that offer features to maximize the selling value and efficiency of properties, such as photo enhancement, furniture, clutter removal, furniture replacement, paint color changes, etc.
15% of Overall Score
Based on customer feedback for each platform, with particular attention given to reviews of the product and popularity of the company, to certify the provider meets user satisfaction.
15% of Overall Score
When evaluating the ease of use of virtual staging software, we noted the time required for delivery, whether or not staging could be completed or ordered on a mobile app, and whether or not there was a satisfaction guarantee. We also included how many revisions each platform allows.
10% of Overall Score
While many virtual staging companies claim to offer many additional services and options, these options are not always beneficial to real estate pros. Our expert score evaluated the helpfulness and effectiveness of each platform's features.
5% of Overall Score
We looked into the convenience and obtainability of customer service for technical support and instructor assistance.
*Percentages of overall score