Web design doesn't have to be complicated thanks to the array of tools available that can help those new to web design do anything from logically map out your site to reflect your user journey to build a site that is designed to get found in search and create landing pages that convert visitors. With so many different web design tools available, we narrowed it down to the 20 best to help you find which meet your unique needs from branding to UX web design.
Best for: Color palette design
Not sure what your color scheme is yet? Try Muzli, a free color scheme generator that helps you find and select a scheme that works best for you and your business website. You may be thinking, "Why do I need a tool for that?" The answer is simple: It helps pair colors that work well together and provides each color's color code so that you can be sure you're maintaining your color scheme throughout your website (and your branding).
Best for: Researching your competition
Sure, you already know all the reasons why your audience should choose your business over all of their alternatives, but that doesn't mean that your website effectively communicates this. SpyFu lets you research your competitors and what they're doing on their sites. For example, it gives you insights such as which keywords competitors are using, their backlinks (by keyword), and pay-per-click (PPC) keywords they use, which can give you a leg up.
Best for: Wireframe tool
Wireframes are similar to mockups in that they help you visualize how your site will look and function. Balsamiq is an easy-to-use wireframe and mockup tool that helps you create a more user-friendly website by giving you a way to lay out your user interface. This can also help save you time and money in the long run by helping to ensure your site provides a good user experience (commonly referred to as UX design) from the beginning.
Best for: Website prototyping tool
Want to see your site in action before actually building (and investing in) it? Then try Proto.io, a website prototyping tool where you can easily design your user interface and see how it looks and functions. This can save you a lot of time and money by testing a potential design and user interface (UI) before investing your time and money into building it. This is extremely useful for those who have a web design in mind and who need to communicate it to a team.
Best for: Collaborative UI design
Do you have a team working collaboratively to build a great website? If so, Sketch might be a good tool for you as it helps teams seamlessly design a website with UI design in mind. Similar to Proto.io, Sketch takes web design prototyping a step further for teams and enables users to see who is responsible for which design elements, as well as comment and discuss designs. This can help teams better understand one other and keep everyone on the same page.
Best for: Keyword research
Don't make the mistake that many web design beginners make and think about search engine optimization (SEO) until after your site is built. Instead, you should bake your target keywords into your new website. By doing so, your site will rank in search results more quickly than if you build it and later go back. Use Ubersuggest to help you find keywords, get content ideas, and collect backlink information for free.
Best for: Building a highly customized website
WordPress, the world's leading content management system (CMS), is a free platform where you can build your own website. Though it's not the easiest medium for creating a professional website, it's a top choice from businesses large and small for good reason—it's incredibly versatile. No matter what type of site you're looking to build, you can achieve it with WordPress, and thanks to plugins such as site builder plugins, it's becoming easier and easier to use.
Best for: Finding high-quality WordPress themes
It's not uncommon for those new to WordPress to opt for a free theme rather than a premium theme. However, in doing so, you may be increasing the chances that your site is not as well designed, that it doesn't include all the unique features your site requires, and it may take you a lot more time to build. Use ThemeForest to find quality WordPress themes designed specifically for your industry or site type, whether that's anything from a job board to a hotel booking site.
Best for: Easily building a WordPress website
WordPress is not the easiest CMS to build a website with and for those new to the platform, it can involve a steep learning curve. One great way to help make it easier is by using a page builder plugin, such as Elementor, which enables you to build a WordPress site with a user-friendly, drag-and-drop site editor. It offers a free plan, and has premium plans starting at $4.10 per month for additional features.
Best for: Easily creating high-converting landing pages
It's one thing to standardize web pages, but it's another to design web pages that convert your site visitors into leads and customers. If you want to turn your website into a marketing machine that does more than provide information about your business, consider using a landing page builder, such as Leadpages. It helps you design high-converting landing pages, but you can also build an entire code-free site with it, create pop-up forms, and alert bars for as low as $25 per month.
Best for: All-in-one conversion optimization suite
You always want to be improving your website, but if you're not collecting user behavior data, then you'll be wasting your time shooting in the dark. Use a free conversation rate optimization tool, such as Freshmarketer, to get advanced insights into how your visitors are interacting with and using your site. With that information, you can make strategic decisions that will actually help improve your site and increase its conversion rate.
Best for: Easily and affordably building a professional website
To be frank, WordPress can be a headache if you're new to web design. If you want an easy way of building a professional-quality website, with no code and no confusion, try Squarespace. It has a user-friendly interface that is intuitive, so you can quickly build a business website. Plans start at just $12 per month, but there's also a free 14-day trial so you can test it out and build a site before paying anything.
Not sure if Squarespace is right for you? Get all the information you need—including which platform to use—to build your
small business website
.
Best for: Businesses looking for an easy way to build a site that accepts online bookings
Businesses in the service industry that want an easy way of building a site that can accept online bookings, reservations, and appointments should consider using GoDaddy. It's not only very user-friendly with its code-free site editor, but it offers comprehensive booking tools built in. While it's not the only site builder that offers this, it takes it a step further by including more advanced features such as enabling visitors to choose who they want their appointment with.
Best for: Free stock images
We all know a picture is worth a thousand words, but that doesn't mean you have dozens of high-quality images available for your site. If you don't have the time or budget for professional photos, try stock photos instead. Pixabay is a free stock photo (and video) database where you can search for and download images of just about anything from plumbing work to travel destinations. No matter your industry, you'll likely be able to find some site-worthy media.
Best for: Compressing images to increase site speed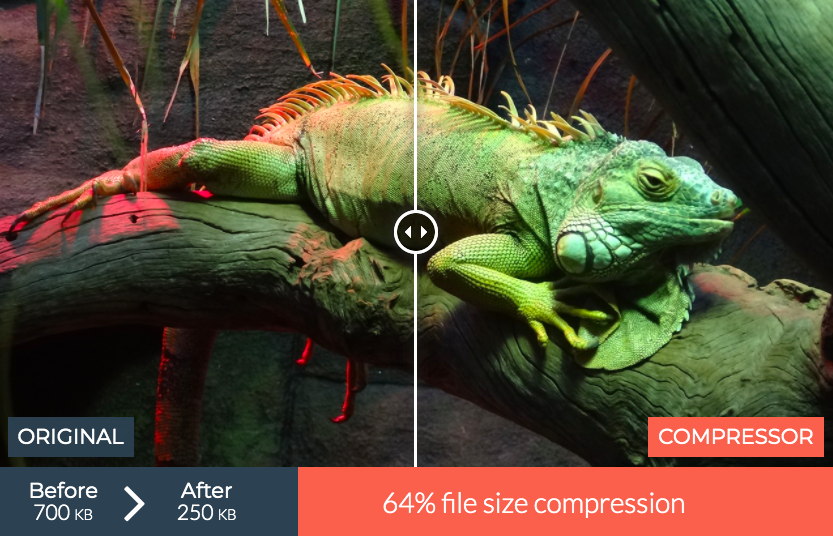 The longer you make people wait for your site to load, the more likely they are to exit your site and opt for a competitor. While there's a number of factors involved in site load time, one is having large images that take up a lot of storage. Reduce your image file size and increase your site's speed by compressing images for free with Compressor.io.
If you're using WordPress, opt for an image compression plugin, such as Smush. It automatically compresses the images on your site so you don't have to individually compress each image.
Best for: Easily creating graphic designs with no experience
Building a website and designing graphics go hand-in-hand. While some website builders make it easy to create graphics and achieve your desired outcome, others are more difficult. In that case, try Canva. It's a free and ultra-easy design platform that enables you to create designs using prebuilt templates, which are available for anything from webpages to restaurant menus and blog banners (and everything in-between).
Best for: Like Canva, but for animated design
What speaks even louder than a good image? A good image with animation. It helps better catch visitors' eyes, creating a more engaging user experience. To easily create your own animations, check out Crello. It's like the Canva of animation design and it comes packed with prebuilt templates to help you create just about any type of design you could want for your site or marketing materials, from social to email.
Best for: One-off tasks and projects at a low price
There may be times in the web design process that you find yourself a bit stuck. Whether you need help creating a contact form and designing landing pages or writing custom cascading style sheets (CSS), look to Fiverr for your one-off tasks. There, you can find freelancers at an affordable price for just about any web design project you could have.
If you're having an issue with something like connecting your domain name or installing your SSL certificate, first try contacting your web hosting provider, as their support team may be able to assist you for free.
Best for: Hiring a freelance web design professional
Have a larger, more long-term project? Try Upwork to find and hire a freelancer for ongoing or long-term projects. For example, use Upwork over Fiverr for search engine optimization, content marketing, or managing pay-per-click (PPC) ads and to build corresponding landing pages. You could also use Upwork for just about any website-related work, such as hiring a web designer or developer to build your website or mobile app.
Best for: Hiring a marketing agency to build a site for you
Building a website is a bit to do, and one that many business owners find they really don't have the time for. If you find yourself in over your head, it may be worth leaving your website to the pros so you can get back to your business and what you do best. Services, such as Hibu, will build your entire website for you for around $99 to $449. Not only will this help ensure your site is professional, but it can also help you create a website that serves as an effective marketing tool.
Frequently Asked Questions (FAQs)
Which is better: Squarespace or Wix?
While both site builders are well-regarded, Squarespace is generally the better choice. Reason being, the Wix site editor has recently become very clunky, and while it's a true drag-and-drop site editor (which enables a higher degree of design customization capabilities), it also means it's much easier to create a site with a lot of design inconsistencies, which is a quick way to make it look unprofessional. Get the complete down on Wix vs Squarespace.
How do you improve user experience for a website?
There are a multitude of ways to improve your site's user experience (UX), including understanding what it is your audience really wants and providing that to them, reducing contact form fields to increase conversions, and compressing images to increase page load speed. Check out these 15 easy ways to improve your website's user experience.
Once my site is built, how do I get people to find it?
After building and launching a site, it's time to market it so people actually find and visit it. There are many different ways to do this such, as creating a Google My Business (GMB) account, adding your business to all relevant online directories, creating social profiles, emailing your contact list, adding your site to marketing materials, and many more. Learn more about the top website marketing strategies.