A WooCommerce CRM integrates with the WooCommerce software platform and helps ecommerce entrepreneurs manage and grow customer relationships to increase sales. We examined several options and came up with the top six providers using criteria like ease of use, affordability, support, and WooCommerce-specific features like ecommerce analytics, order management, and ecommerce marketing tools.
Top 6 WooCommerce CRM Options in 2019
| Woocommerce CRM | Best For |
| --- | --- |
| | (Best Overall) WooCommerce businesses interested in using customer onsite behavior to drive sales. |
| | Ecommerce entrepreneurs wanting a WooCommerce CRM with shipping and customer relationship management. |
| WP ERP | Organizations wanting a single tool to manage customer relationships, inventory, and accounting. |
| | Businesses needing a WooCommerce CRM that centralizes inventory management and multichannel sales. |
| | Companies wanting a WooCommerce CRM with a la carte features. |
| | Entrepreneurs wanting a WooCommerce CRM offering personalized engagement and social media features. |
How We Evaluated WooCommerce CRM Software
WooCommerce CRM software allows ecommerce entrepreneurs to capture data like abandon cart statistics, as well as build better relationships with their customers and website visitors to increase sales. When considering the best WooCommerce CRM options, we evaluated features from contact management and analytics to inventory and order management. Our criteria included affordability, ease of use, customer support, and data syncing and management.
We used the following criteria to identify the top six WooCommerce CRM options:
Affordability: We looked at software with WooCommerce CRM integration that small ecommerce could afford.
Ease of use: The best options should be easy to use and include options that require little-to-no technical expertise.
WooCommerce specific features: We included options with niche-specific features like order management, syncing site behavior data like abandon carts, inventory and order management, and ecommerce analytics.
Core CRM functionality: Our criteria also included whether or not the WooCommerce CRM had core functionality like lead and prospect management, contact management, and communications features that are either native or available through integrations or plugins.
Automation tools: We evaluated WooCommerce CRMs with tools that help automate repetitive tasks and increase productivity.
Reporting and analytics: Integrated reporting and analytics tools were considered as they are important to how ecommerce entrepreneurs target buyers for their products.
Customer support: We looked at the level of customer support each provider offers to their clients.
System syncing: The best WooCommerce options offer data syncing between the CRM and WooCommerce so that important information like orders are attached to customer records.
Based on this criteria, we've determined that Metrilo is the overall best WooCommerce CRM. It offers industry-specific CRM features like contact management, ecommerce reporting and analytics, actionable onsite behavior data, and marketing tools. It's easy to use, designed specifically for WooCommerce and ecommerce businesses, and reasonably priced for the ecommerce-specific tools it provides.
Best Overall WooCommerce CRM for Small Business: Metrilo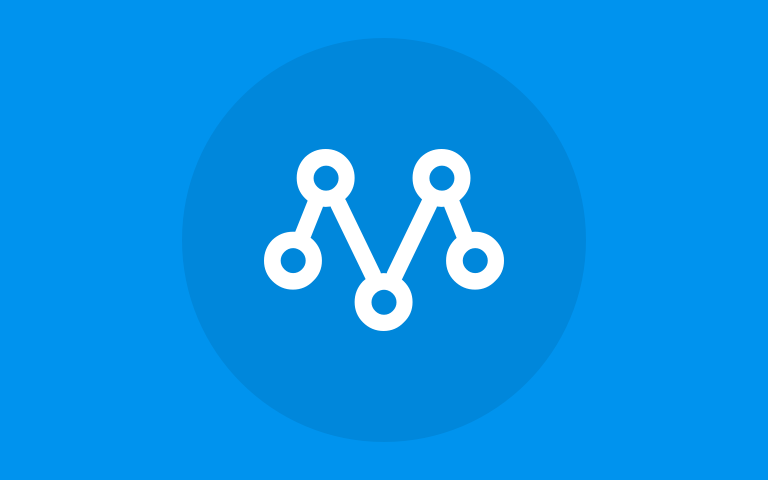 Metrilo is a WooCommerce CRM offering a variety of ecommerce marketing and analytics tools including campaign and product performance reporting, automated behavior tracking, and customer segmentation with pricing starting at $119 per month. It's specifically built for ecommerce businesses that focus on customer onsite data in order to create promotions and campaigns that decrease abandoned carts rates and increase purchases.
Metrilo Pricing
Metrilo has unique website visitor-based pricing, meaning that each pricing tier is based on the number of unique visitors. Pricing starts at $119 per month for up to 10,000 unique visitors, and goes up to $499 per month for up to 90,000 unique visitors. It includes unlimited users and access to all features.
Their unique visitor-based pricing tiers are as follows:
Small: $119 per month for up to 10,000 unique visitors
Medium: $299 per month for up to 30,000 unique visitors
Large: $499 per month for up to 90,000 unique visitors
Metrilo WooCommerce Features
Metrilo includes tools like contact management, task management, and automated behavior tracking in addition to its integration with WooCommerce. These features are important because they allow ecommerce businesses to use data to increase sales, personalize communications, and grow relationships with website visitors and repeat customers at scale.
Contact Management & Customer Profiles
Customer profiles with information like website behaviors, contact details, order history, and notes are included in Metrilo's contact management features. This helps ecommerce entrepreneurs make better decisions when it comes to special offers and personalized customer communications, which lead to increased sales.
Reporting & Analytics
Metrilo also offers reporting and analytics that allow you to monitor trends and track results. Some of the metrics available include abandoned cart rate, percentage of one-time versus returning buyers, average number of orders per customer, customer lifetime value (CLV), and more. In addition to metrics, Metrilo goes one step further and makes recommendations on how you can maximize sales based on the data collected within this WooCommerce CRM.
Email Marketing
You're able to segment your email list by using filters as well as send automated emails triggered by customer events and activity with Metrilo's email marketing tools. The types of emails you're able to send based on segmentation filters or activity include abandon cart emails, welcome emails after account registration, thank-you for your order, and cross-sell/upsell emails. There's also email tracking, analytics, and professionally designed templates.
Order & Inventory Management
Metrilo focuses on reporting and analytics, and less on order or inventory management. For instance, high-level order data is available at the customer level, and a list of products customers have ordered are in their contact records. However, aggregate order and inventory data, such as items always on backorder from a particular supplier or which products are available in a certain warehouse, are not something offered by Metrilo.
Task & Team Management
To help ecommerce businesses save time, Metrilo offers task management tools that remind you of key tasks. Features also allow you to delegate tasks to other team members. Other tools include notifications and alerts so key tasks don't fall through the cracks.
What Metrilo Is Missing
Metrilo is missing operational features like inventory management, returns management, and shipping management, which can be helpful if you want to incorporate communications in these areas to your customers within your CRM. If this is important to you, options like TradeGecko, WP ERP, or ReadyCloud, which either include these features or partner with providers to make them available, may be better options.
What Users Think About Metrilo
Users typically like Metrilo. They find it easy to use and especially like the customer and contact data they are able to get automatically. There are some users who find the pricing high for the medium to large business tiers.
Where to Find Metrilo
Its product and visitor behavior analytics make Metrilo a great fit for businesses that value data and use it to grow their businesses. In addition, its pricing model, which is based on unique visitors rather than users, can make it an affordable option for teams that scale. To learn more, visit Metrilo's website where you can schedule a demo. Sign up for your free trial today.
Best WooCommerce CRM With Order Management: ReadyCloud CRM

ReadyCloud CRM is a WooCommerce CRM offering information-rich customer profiles that include order timelines, task management, and contact management with a starting price of $24 per user, per month. It also offers shipping management features that include postal discounts and returns management features. This CRM is great if you're in an ecommerce niche that relies on shipping and has relatively high returns that you would need to manage.
ReadyCloud CRM Pricing
ReadyCloud CRM is priced at a competitive $24 per user, per month, saving businesses from having to worry about complicated pricing tiers. While this base price includes all core CRM features as well as the ability to integrate with tools like WooCommerce, other features like shipping and returns management can be added at additional costs.
Additional ecommerce features can be added on per the following:
Shipping add-on: $20 per user, per month
Returns add-on: $99 per user, per month
ReadyCloud CRM Features
ReadyCloud features include contact management, detailed customer profiles, task management, shipping, and returns. Information available in their customer profiles is similar to customer data in Metrilo. ReadyCloud also makes sales and marketing tools available through integrations with partners like Mailchimp and Constant Contact.
Below are more details about ReadyCloud features:
Contact Management & Customer Profiles
ReadyCloud offers contact management features including order details such as the number and types of products. It also offers information like tracking details and shipping and returns information, which is helpful when customers contact you about the status of their orders. These features focus on operational data rather than behavioral data like abandon cart or website activity that Metrilo emphasizes.
Reporting & Analytics
Reporting and analytics offered by ReadyCloud provides information on overall order trends and patterns, tracking things like total sales, total orders, and orders shipped. This information is tracked automatically and is displayed in a dashboard so that it is top of mind when you log in to your account. These features are similar to reporting and analytics available in TradeGecko, which is more focused on the operational aspects of ecommerce.
Email Marketing
ReadyCloud CRM offers email marketing tools through direct integrations with Constant Contact and Mailchimp. Unlike Metrilo and Agile CRM, ReadyCloud does not have a native email platform, but uses direct integrations to offer email marketing capabilities. Direct integration with these providers allows you to automatically add new customers to your email list when they are added to the CRM through your WooCommerce CRM integration.
Order & Inventory Management
Orders, shipping, and returns management are ReadyCloud's central features. With these tools, you can help your customers keep track of their orders. You can also offer shipping at competitive rates with postal discounts included with the shipping features, which is an add-on feature. You're also able to assist customers with returns, helping with details like creating and printing return labels to ensure returns go smoothly.
Task & Team Management
ReadyCloud's features include task management, which allows you to create tasks and assign them to coworkers. This is especially helpful when you're managing orders or returns, and steps in the process must be performed by other people in your company. This feature also allows you to make tasks private for those tasks you want only certain individuals in the company to see. You can also filter tasks, making them easier to find.
What ReadyCloud CRM Is Missing
ReadyCloud is missing native email marketing and inventory management. This means you're unable to manage email marketing or track inventory levels within the platform. ReadyCloud does offers email integrations and has inventory management partners. However, if it's important to have these features built into your WooCommerce CRM, TradeGecko for inventory management or Metrilo for integrated email marketing may be better options.
What Users Think About ReadyCloud CRM
There aren't a lot of reviews online for ReadyCloud, but the reviews that are available reflect positive user experiences. One very detailed review mentioned they were happy that the shipping and returns add-ons would be a money saver for them and make the process easier.
Where to Find ReadyCloud CRM
To learn more about ReadyCloud and how it can help your business manage shipping and returns as well as customer relationships, visit their website. Its simple pricing plan makes it affordable, but ReadyCloud also offers a free trial without using a credit card. Sign up for your free trial by visiting their website today.
Best All-in-One WooCommerce CRM: WP ERP
img class="aligncenter wp-image-302966″ src="https://fitsmallbusiness.com/wp-content/uploads/2018/12/WPerp-e1556511844621.jpg" alt="WP ERP – woocommerce crm" width="151″ height="130″ />
WP ERP is an enterprise resource planning system with WooCommerce integration. Its CRM includes order and contact management, but because it is an ERP, you can bundle the CRM with accounting and HR to track and manage all aspects of your business from a single system. While the CRM and accounting bundle costs $199 per year, its additional functionality makes it great for ecommerce companies wanting a single, holistic view of their businesses
WP ERP Pricing
WP ERP offers core ERP features, like account management and time off requests for free. Additional features can be added on a la carte or as bundles, like a more advanced CRM feature set for $149 per year or accounting for $199. However, there are no per user fees and pricing is per site.
Feature bundles are priced per the following:
HR: Starts from $199 and includes recruitment, attendance, payroll, and asset manager
CRM: Starts from $149 and includes deals, WooCommerce integration, Mailchimp Sync, Zendesk, Gravity Forms, and custom fields
Accounting: Starts from $199 and includes WooCommerce integration, inventory management, a payment gateway, and payroll
Prices for a la carte ecommerce features important in a WooCommerce CRM include:
WooCommerce integration: Starting at $99 per year single site license
Email campaign: Starting at $149 per year single site license
Inventory management: Starting at $149 per year single site license
Payment gateway: Starting at $79 per year single site license
Payroll: Starting at $149 per year single site license
Project management: Free to $249 per year
Note: Our review is covering the WP ERP CRM and Accounting Bundle Package, as the two together combine CRM features along with features important to ecommerce businesses, like inventory management.
WP ERP WooCommerce Features
Features included in the WP ERP CRM bundle include tools like email marketing campaign management, deal management, and automation tools in addition to traditional CRM features like contact and lead management. WooCommerce integration also allows you to sync and track WooCommerce sales and customer data. The accounting bundle then adds payroll, inventory management, and payment tools.
WP ERP's core features bundled with the CRM and accounting packages include the following:
Contact Management & Customer Profiles
WooCommerce integration tools allow you to import customer data, sales data, and website registration data from your WooCommerce store into WP ERP. You can also import product and shipping data associated with your customers. You're able to see customer activity within customer profiles, and you're able to filter and segment customers based on their ecommerce activities. This is similar to the WooCommerce sync features in all the other providers listed here.
Reporting & Analytics
While WP ERP's core features include reporting, the accounting bundle provides dashboards with charts and graphs featuring income, expenses, revenue, and cash and bank balances. You also have access to sales transactions and payments received from order activity, similar to some of the information presented in TradeGecko.
Email Marketing
Similar to Zero BS CRM, WP ERP's Email Campaign extension, included in the CRM bundle, allows you to create and manage email campaigns and send out automated e-newsletters from within the dashboard. It also allows you to collect email responses in your email inbox and professionally designed email templates.
Order & Inventory Management
Like TradeGecko, WP ERP offers the ability to manage inventory, but WP ERP's functionality is made available through the inventory extension rather than being built into the core software. However, this extension gives you the ability to view items in stock, set up products using item codes, automate tax calculations on products, and run product reports.
Task & Team Management
WP ERP has a project management extension you can add that allows you to track and manage tasks. Features include task list management, calendars, milestones, Kanban-style project management boards, and more. It also includes project management reporting tools.
What WP ERP Is Missing
WP ERP is missing tools to manage shipping and returns. If shipping and returns play a critical role in your business and you want to manage both of these functions within your WooCommerce CRM, consider ReadyCloud CRM as a viable option.
What Users Think About WP ERP
Overall, most users like WP ERP. They find the modules (Accounting, HR, and Project Management) and tools within them very useful. The also like the support. Some user dislikes include issues they've encountered when importing data.
Where to Find WP ERP
WP ERP can be found on their website with the ability to sign up for a free trial. It's great for WooCommerce businesses wanting to incorporate accounting features to gain a more complete view of their business. If you're interested in a WooCommerce CRM with these features, consider contacting them for a demo or signing up for their free core CRM product.
Best WooCommerce CRM for Inventory Management: TradeGecko

TradeGecko is a WooCommerce CRM with features focused on inventory management and multichannel sales. These features allow you to manage your inventory and sales from different platforms like Shopify and Amazon in one central place for $39 per month. This makes it great for ecommerce businesses that need multichannel inventory oversight and those that want to proactively spot trends.
TradeGecko Pricing
TradeGecko pricing starts at $39 per month for the Founder tier and goes up to $199 per month for the Small Business tier. Each tier's pricing can go up based on number of sales per month. For this article, we are only covering Founder, Lite, and Small Business because they are appropriate for small WooCommerce businesses.
TradeGecko Tiered Features
| | Founder | Lite | Small Business |
| --- | --- | --- | --- |
| Pricing Starting At | $39/month | $79/month | $199/month |
| Number Sales Orders | Up to 50/month | Up to 300/month | Up to 1,000/month |
| Analytics | Basic | Basic | Advanced |
| Number of Users | 1 user | 2 users | 5 users |
| Number of Sales Channel Integrations | 1 | 1 | 2 |
| Warehouse Integrations/Inventory Management | 1 | 1 | 2 |
| Contact Management | ✔ | ✔ | ✔ |
| Accounting Integrations | ✔ | ✔ | ✔ |
| Multiple Currencies | ✔ | ✔ | ✔ |
| Zonal Shipping Rates | ✔ | ✔ | ✔ |
| 24/7 Email Tech Support | ✔ | ✔ | ✔ |
| Mobile App | ✔ | ✔ | ✔ |
| Payment System | ✔ | ✔ | ✔ |
| Workflow Automation | | ✔ | ✔ |
| B2B Platform (Wholesale) | | | ✔ |
| Manufacturing | | | ✔ |
| 2-Hours Setup Assistance | | | ✔ |
Founder
Founder offers a robust set of WooCommerce CRM features to help manage orders, contacts, and inventory. Pricing starts at $39 per month for one user and includes 50 sales per month. Other features include basic reporting and analytics and 24/7 customer support via email. It also offers a mobile app, payment system, and can accommodate multiple currencies.
The Founder plan is best suited for ecommerce businesses just starting out with one user and under 50 sales. It's affordably priced, and the pricing increases by tier as the business' orders increase. Founder pricing is a lot lower than Metrilo's starter tier pricing, and only slightly higher that ReadyCloud's base CRM pricing. It's also a lot more expensive than Agile CRM's pricing, which is a general use CRM with WooCommerce integration.
Lite
The Lite plan builds on the Founder plan, offering expanded features and a few additional ones like 300 sales per month versus 50 sales per month and workflow automation. Workflow automation tools allow you to automate both sales and operational functions, like triggering order confirmation emails after orders are placed or automated emails whenever items are out of stock. Prices in this tier start at $79 per month for up to two users.
This plan is great for growing ecommerce businesses that have gone beyond 50 orders per month and are in need of workflow automation to reduce manual sales and operations tasks. This tier's pricing starts lower than Metrilo's second tier pricing, but is higher than the pricing for all other providers featured.
Small Business
The Small Business plan builds on the Lite plan, offering a few additional features and expanded features like expanding up to 1,000 sales per month. It also has expanded warehouse integrations, from a single warehouse to multiple warehouse integrations. It offers upgraded analytics from basic to advanced, accommodates more than one sales channel, and includes inventory management.
This plan, which starts at $199 per month for up to five users, is great for larger ecommerce businesses with over 300 sales needing to manage inventory and orders in one platform. It's also great for businesses that have expanded into more than one sales channel. This tier's pricing is lower than Metrilo's third tier pricing, but is higher than pricing for the other options featured.
What TradeGecko Is Missing
TradeGecko is missing email marketing features and returns management. If managing email marketing campaigns from within your WooCommerce CRM is important for your business, other options like Metrilo or Agile CRM are better. If managing the logistics of returns is important, ReadyCloud is a great option.
What Users Think About TradeGecko
Users like TradeGecko overall. They like that it's easy to use and it centralizes operational information on one platform. User dislikes include minor bugs and glitches; aspirational features include the ability for two TradeGecko systems from two separate companies doing business with each other to communicate with each other.
Where to Find TradeGecko
TradeGecko gives businesses a way to manage inventory across multiple sales channels and distribution partners, making it a great fit for businesses that want to maximize their online footprint. To find out if TradeGecko is right for you, consider signing up for a free trial.
Best WooCommerce CRM for a la Carte Features: Zero BS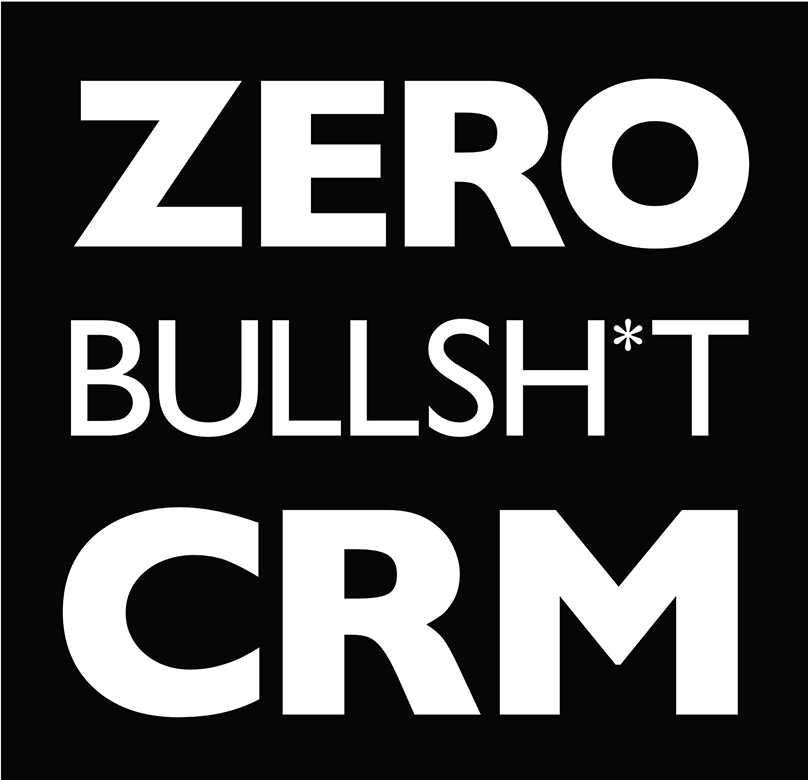 Zero BS CRM is a free customer relationship management plugin designed to support WordPress-based business sites. However, you can also add extensions onto the platform, like Woo Sync as well as Invoice Pro, Gravity Forms, and PayPal Sync for $129 per year. This makes Zero BS a good option for ecommerce businesses wanting a basic browser-based CRM they can then tailor to their specific needs.
Zero BS Pricing
The core CRM in Zero BS is free. However, you can choose to add on extensions with one of their paid pricing bundles. The Freelancer bundle gives users the ability to add on four core ecommerce extensions for $129 per year, while the Entrepreneur plan gives businesses access to all extensions for $199 per year.
Zero BS Tiered Pricing for Bundles
| | Freelancer | Entrepreneur | Reseller |
| --- | --- | --- | --- |
| Price per Year | $129/year | $199/year | $649/year |
| Number of Users | Unlimited | Unlimited | Unlimited |
| Site Licenses | 1 | 1 | 10 |
| Number of Extensions | 4 | 20+ new releases | 20+ new releases |
| Support | Basic | Priority | Priority |
Zero BS Features
Zero BS CRM's features include activity logs, customer segments, and proposal tracking, but its core extensions are what qualifies it as a WooCommerce CRM. These extensions include InvoicePro (which helps with invoice management), Woo Sync (which syncs data from your WooCommerce store), and Mail Campaigns (which allow you to send targeted and segmented emails from within Zero BS).
Below are the Zero BS features:
Contact Management & Customer Profiles
The Woo Sync extension is what turns the core CRM into a WooCommerce CRM. It allows you to import customer and contact data into Zero BS CRM so that you can manage and market to your customers and leads. As activity on your WooCommerce site takes place, data is imported in real-time so that, for example, you see customer orders in Zero BS as they happen in your WooCommerce store. This feature is on par with the other providers featured in this article.
Reporting & Analytics
Zero BS CRM also offers Sales Dashboard, an extension that gives you a high level overview of the patterns and trends taking place within your ecommerce business. Metrics include gross and net revenue, newly acquired customers, fees and discounts, number of sales, average revenue per customer, and more. In addition to Sales Dashboard, there's also a sales funnel extension that allows you to view metrics like conversion rates taking place in your sales funnel.
Email Marketing
The Mail Campaigns extension allows you to segment your customer base and send targeted emails from within Zero BS CRM. It lets you send welcome emails to new customers or upsell emails to customers who have purchased a particular product. This extension eliminates the need to buy external email provider software. However, if you have a customer list with Mailchimp, AWeber, or ConvertKit, there are connectors available for them as well.
Order & Inventory Management
Zero BS CRM allows you to import customer order data, but does not have the capability to manage order status or shipping. It also does not offer inventory management tools where you can track which warehouses your products are in and what your stock levels are.
Task & Team Management
Basic task management features are available in Zero BS CRM. They offer a calendar where tasks can be input and assigned to contacts setup in the CRM. Team management features are also basic and include the ability to grant team members permission to perform certain tasks, like setting up or sending out invoices.

What Zero BS Is Missing
Zero BS is missing both inventory and shipping management in its core feature offering, and there are no extensions with these features either. If inventory management features are a must for you, TradeGecko is a better option. If managing shipping from within the CRM is a feature you want, consider ReadyCloud.
What Users Think About Zero BS
Users like Zero BS mainly because of the support they offer. Upgrades are free, and the fact that it makes use of extensions users select individually means there are rarely any complaints that it includes features businesses don't need. One user review summed it up nicely by saying "minimal bugs, maximum support."
Where to Find Zero BS
Zero BS CRM can be found on their website and on WordPress.org. It's great for small to mid-sized ecommerce stores looking for a custom CRM to manage their customer data. If you're interested in a WordPress CRM with WooCommerce integration, visit Zeros BS CRM to learn more.
Best WooCommerce CRM for Personalized Engagement: Agile CRM

Agile CRM is a general use CRM that offers a WooCommerce CRM plugin for as little as $8.99 per user, per month. It offers your ecommerce site visitors personalized website engagement through smart pop-ups while also allowing you to enrich your customers' profiles by incorporating their social media information. These tools make Agile CRM great for companies wanting to make online interactions with customers more personalized.
Agile CRM Pricing
Agile CRM is priced from $8.99 through $47.99 per user, per month. There's also a free version for up to 10 users, but it has fewer features and more restrictions than paid plans. However, WooCommerce integration can be used with the free plan if you choose it as your one integration option.
Agile CRM Tiered Features
| | Free | Starter | Regular | Enterprise |
| --- | --- | --- | --- | --- |
| Pricing | Free | $8.99/user per month | $29.99/user per month | $47.99/user per month |
| Reporting | Basic | Advanced | Advanced | Advanced |
| Integrations/Plugins | 1 | 3 | 50+ | 50+ |
| Contacts & Lead Management | ✔ | ✔ | ✔ | ✔ |
| Lead Scoring | ✔ | ✔ | ✔ | ✔ |
| Unlimited Deals, Tasks & Docs | ✔ | ✔ | ✔ | ✔ |
| Custom Deal Milestones | ✔ | ✔ | ✔ | ✔ |
| Email Tracking | ✔ | ✔ | ✔ | ✔ |
| Email Campaigns | ✔ | ✔ | ✔ | ✔ |
| Web-to-Lead | ✔ | ✔ | ✔ | ✔ |
| Help Desk | ✔ | ✔ | ✔ | ✔ |
| Landing Page Builder | | ✔ | ✔ | ✔ |
| Web Engagement | | ✔ | ✔ | ✔ |
| 2-Way Email Integration | | ✔ | ✔ | ✔ |
| Knowledge Base | | ✔ | ✔ | ✔ |
| Contact Level Analytics | | ✔ | ✔ | ✔ |
| 2-Way Telephony | | | ✔ | ✔ |
| Mobile Marketing | | | ✔ | ✔ |
| Custom Deal Tracks | | | ✔ | ✔ |
| Call Recording | | | | ✔ |
Free
The Free plan offers contact management with 360-degree views of customers. It also offers lead scoring to keep sales teams focused, and marketing features like e-newsletters and web-to-lead capture. Unlike the other ecommerce-focused solutions like Metrilo or ReadyCloud, Agile offers a lot more features like lead and deal management and help desk features that can expand your marketing and support offerings.
This plan is great for WooCommerce businesses just starting out and can easily scale to grow. For businesses with 10 or fewer team members looking for robust WooCommerce features, advanced marketing tools, sales management software, and a help desk solution, this is the best option.
Starter
The Starter plan builds on the free plan, offering an expanded number of contacts, two-way email integration, three plugins or integrations, contact-level analytics, and a landing page builder. Having more than one integration allows you to incorporate WooCommerce integration alongside other integrations needed to run your ecommerce business. In terms of price, it's a lot less expensive than the other plans featured in this article, offering more features for the price.
Priced starting at $8.99 per user, per month, the Starter plan expands contacts from 1,000 to 10,000 and offers marketing automation, social monitoring, and a knowledge base that enables you to offer content-based support. It also offers web engagement so you can offer real-time relevant offers to website visitors. This plan is great for ecommerce companies with a large number of contacts needing sophisticated marketing tools that want to offer a knowledge base.
Regular
The Regular plan builds on the Starter plan, offering more features like mobile marketing, custom deal tracks, and two-way telephony. Features like mobile marketing and WooCommerce integration enable you to create mobile campaigns to communicate with customers about their account status. This plan is comparable to similar plans of other CRMs, but does not include a built-in phone offered by Freshworks CRM or a customer portal by Method CRM.
Priced starting at $29.99 per user, per month, the Regular plan expands the number of contacts from 10,000 to 50,000 and offers more integrations from three to 50. This plan is great for WooCommerce companies that have expanded their number of contacts, would like to incorporate mobile marketing into their outreach strategy, and want two-way telephony features.
Enterprise
The Enterprise plan builds on the Regular plan, offering unlimited contacts, a dedicated account rep, and onboard coaching. This plan is great if you want or need more support. It offers the most robust support compared to all other options in this article.
Priced starting at $47.99 per user, per month, the Enterprise plan expands the number of contacts from 50,000 to unlimited and offers over 50 integrations or plugins like the Regular plan. It also offers onboard coaching, which can increase adoption and decrease new hire ramp-up time. This plan is a great option for growing ecommerce companies that want to streamline their onboarding process and take advantage of unlimited contacts and a higher number of integrations.
What Agile CRM Is Missing
Agile CRM is missing inventory and shipping management. If these tools are important, you should consider TradeGecko or WP ERP for inventory management and ReadyCloud CRM for shipping management.
What Users Think About Agile CRM
Agile CRM users like that it's easy to use and also like the number of integrations available. The negative reviews for this product were around glitches or features users felt could have been built out more.
Where to Find Agile CRM
Businesses looking for a general purpose CRM with WooCommerce integration, robust marketing features, and great help desk tools should check out Agile CRM. It's great for businesses looking for a tool that can give their customer service teams an edge over the competition, while remaining at affordable prices. You can try it out for free for up to 10 users.
Bottom Line: WooCommerce CRM Integration
WooCommerce CRMs help ecommerce organizations gain access to customer data they can use to convert more website visitors and minimize unwanted behaviors like abandoned carts. We covered premium-priced options with specialty WooCommerce features and general purpose CRMs with WooCommerce plugins or integrations offering a lower price with a robust CRM feature set. Of the six options presented, there's bound to be one that meets your needs.