WooCommerce themes are WordPress website design templates specifically designed to work with the WooCommerce ecommerce plug-in. WooCommerce ecommerce functionality works within most WordPress themes, but the best WooCommerce themes are designed to visually connect every element site-wide. WooCommerce themes ensure that home, category, blog, and shop pages all deliver the same branded experience.
Our 25 best WooCommerce themes all deliver must-have features such as responsive and mobile-friendly design, various page layout options, homepage sliders, multiple menus, blogging features, and more. The main differences you'll find among our top picks include price (some are free, others are paid), layout look-and-feel, and expandability options via premium upgrades—which we note below.
Here are the 25 best WooCommerce themes for 2018, including both free and paid options.
---
Shopstar! is a clean, minimalist WooCommerce theme that lets your imagery sell itself within a distraction-free layout. Shopstar! gives you two menus, shoppable product showcase pages, blog pages with right sidebars that you can populate with assorted widgets, and much more. Its plug-in-friendly WordPress framework makes it easy to extend Shopstar's functionality, plus all elements can be edited on the fly with its live theme customizer.
---
2. ShopIsle
ShopIsle features a full-screen slider with animation effects and smooth scrolling—which isn't terribly common in free WooCommerce themes. Generally, those elements are available only with a premium upgrade. You can customize many elements, such as color, fonts, multiple menus, and sidebars on product and blog pages. ShopIsle's WooCommerce product category and item pages all carry your theme design throughout, too, so your store section is fully integrated into your global site design.
---
Shopera seamlessly combines blogging and sales functions in your homepage slider, which a nifty feature if blogging is part of your marketing strategy. Beyond its versatile homepage, Shopera delivers clean category, product, and blog pages, and it all takes just minutes to set up, customize your colors and homepage features, and launch.
Great product images are key to your site's success. Learn how to capture pro-quality product shots yourself—using just your cell phone camera—in our product photography guide.
---
The Alpha Store WooCommerce theme has an excellent WooCommerce integration and is ideal for a building product-rich online stores. The key aspect of the Alpha Store theme is its stunning product-centric homepage that prominently displays featured items, categories, and promotions. Beyond that, you get built-in breadcrumbs, two menus, blog pages with sidebars, social icons, and a plug-in-ready framework that works with drag-and-drop page builders like SiteOrigin for no-coding-needed customization.
---
Bento delivers a feature-packed, free WooCommerce theme that rivals what others offer in paid plans, making it one of the best WooCommerce themes you'll find. Bento gives you multiple click-and-pick layouts for your home page as well as content and blog pages, advanced header style controls, and compatibility with most drag-and-drop page builder plug-ins. The styles you set are carried through to your WooCommerce category, product, and checkout pages for a seamless customer experience.
Do you have your WordPress site set up yet? You'll need that to run your WooCommerce store. The WordPress for WooCommerce hosting solution is just $6.95 per month with Bluehost. It comes preinstalled with everything you need—you even get a free domain name. Just add the theme of your choice and start building your dream store.
---
eCommerce Gem is one of the free WooCommerce themes that lets you put products and promotions front-and-center on your homepage. You can add and arrange homepage elements such as sliders, product carousels, promotions, and calls to action any way you wish. The layout is clean, uncluttered, and inviting to shoppers, and it includes main, header, and footer menu options for easy navigation.
---
Tyche is a beginner-friendly WooCommerce theme that delivers knockout results. It features multiple menu options, and the homepage elements include a slider, featured products section, and promotion call-outs—all designed to draw shoppers to your site. A fully-integrated WooCommerce store section and multiple layout options for blog and content pages ensure that your user experience is seamless, too.
---
8. Storefront
Storefront is WooCommerce's own free theme, and it delivers all of the ecommerce sales basics. Homepage layout options, multiple menus, and a customizable header and footer are all built-in and take just minutes to set up. However, to extend Storefront's functionality to include homepage sliders, product carousels, custom page layouts, or grid-style galleries, you need to add extensions or plug-ins. WooCommerce sells these, but a better—and more economical—way to extend Storefront is by using Storefront Pro, covered below.
---
Storefront Pro is a feature-filled extension package that lets you easily customize the free WooCommerce Storefront theme to create the online store of your dreams. Storefront Pro lets you alter every element in your Storefront theme, from colors, fonts, header layout, and menu design to your footer, blog pages, product page layouts, category page layouts, and more. You can also add and arrange elements on your Storefront homepage, such as sliders, carousels, promotion banners, sidebars, and much more. If you want to make the most of WooCommerce's own Storefront theme, Storefront Pro gives you every tool you need.
If you don't have the skills or time to set up your WooCommerce theme or store, the budget-friendly WordPress pros at Fiverr are ready to help. From site setup, installation, and testing of the best WooCommerce themes for your store to customization and product entry, Fiverr's freelancers can build just what you want.
---
10. HomeStore
HomeStore is one of the best WooCommerce themes based on the free Storefront theme. It's one of a family of custom Storefront WooCommerce themes called "child themes" that can be added to the Storefront theme to create a custom look-and-feel. Child themes let you easily change colors, alter headers, customize menus, and play with page layouts.
However, child themes don't provide the same array of custom tools that you get with the Storefront Pro add-on, covered above. But if you want to quickly launch a customized store using WooCommerce's free Storefront theme, HomeStore or one of the other $39 Storefront WooCommerce themes will help you get the job done.
---
MaxStore makes it easy to build a splashy WooCommerce online store on a budget. The free version gives you multiple home layouts, customization options for colors and fonts, left and right sidebar page layouts, custom backgrounds, multiple menus, and footer widget areas—it even supports the YITH WooCommerce Wishlist plug-in. Add the $49 Pro package to unlock MaxStore's homepage sliders and product carousels, countdown deals, mega menus, and much more.
Product descriptions help you sell products, but did you know that what appears on product pages also helps shoppers find your items online? Learn how to craft product descriptions that drive better search results—and sales—in our product description guide.
---
eStore is a free WooCommerce theme that gives you a slick homepage design in the free version. eStore is a great theme for ecommerce sellers who actively blog. It makes it very easy to combine products, promotions and blog post links in a modern homepage grid. The free version also supports page layout options, wish lists, multiple menus, sidebar widgets, and advertising banners that you can use as promos or for monetized ads. Upgrade to the $69 pro version to unlock advanced versions of the basic features, along with added header designs and Google font support.
---
Flash is made by the same group that makes eStore, so it delivers the same flexible design and functionality options, but it's packaged in a different overall layout. Flash offers six plug-and-play full-screen or boxed homepage designs with layout options that include product grids and call-outs. Like eStore, Flash supports different page layout options, wish lists, multiple menus, and sidebar widget. You can upgrade to the $69 pro version to unlock advanced versions of its basic features, such as an Instagram slider and blog post slider.
---
The VW E-Commerce Shop WooCommerce theme has a clean modular design that's very suitable for marketing and selling tech gear, in particular. It features multiple menu options, including a category menu option complete with icons. Like others on our list of best WooCommerce themes, VW E-Commerce Shop has a free version. It lets you customize the homepage slider, site colors, backgrounds, header logo, and menus, plus gives you three content page layout options. For added features like a mega menu, Google fonts, added customization, and a lookbook gallery, you can add the premium pack for $40.
---
Vogue is a crisp and stylish WooCommerce theme that's perfect for selling fashion—both apparel and home— and works well for cosmetics and personal care branding as well. Vogue's free version offers minimal customization controls, but the $29 premium pack delivers a ton of fabulous tools, including lots of control over the look of your WooCommerce category and product pages, modern masonry and block-grid blog archive options, and much more. The free version gives you four ready-to-go page layouts, two footer layouts, multiple menus, and control over homepage elements, and the premium version adds many more layout and custom page builder controls to the mix.
Launching and running an online store requires a lot of time and attention to detail, from site setup and purchasing to marketing and shipping. If you're a busy solopreneur, Fiverr's web design, copywriting, marketing, and virtual assistant freelancers can help you get key tasks done better, faster, and—most importantly—on budget.
---
Sabino is made by the same developers that created Vogue. So, like Vogue, the Sabino WooCommerce theme delivers a basic set of custom tools for free, but its premium features really make this design sing. Sabino has a boxed design over a full-screen background, which is a nice feature for many types of artisan businesses. The free version gives you two header layout options, four blog page layouts, three footer layouts, and multiple menus. The $25 premium pack gives you more control over homepage and WooCommerce shop elements, and extends page builder customization options.
---
Looking for feminine appeal? Crimson Rose is a free WooCommerce theme that caters to feminine-branded pursuits—like fashion, florals, jewelry, and personal care ecommerce stores, as well as service businesses like wedding and event planners. Crimson Rose delivers several click-and-play page layout templates, including the modern Instagram-style, grid-based content option, shown above. You can also build out the homepage of your dreams using content widgets for collages, product galleries, call-outs, and blog posts. Crimson Rose is a free WooCommerce template, but to really capture this unique style, consider purchasing the developer's designer font package for $49.
---
Shop Elite is one of those workhorse WooCommerce themes that you can mold to suit almost any sales need. It delivers all of the elements any ecommerce store needs—clean interface, multiple menus, and control over homepage elements like sliders, categories, and featured products. The free version lets you customize your header area, homepage sliders and elements, and gives you ready-made page layouts with global layout controls. For $59, you can unlock this theme's full potential with premium features that include more color and font options, Instagram slides, and MailChimp email marketing integration.
Shipping is an integral part of online sales, and WooCommerce makes this easy with a built-in integration to USPS. Learn how it works in our guide to WooCommerce shipping options. Or, you can compare rates among UPS FedEx, and USPS using shipping rate comparison software to ensure you're getting the best rate on every package.
---
Festive is a free WooCommerce theme that's ideal for crafting businesses and artisan bloggers who also sell products. Festive integrates both blog posts and product features on the home page, and its simple main menu bar lets visitors toggle between WooCommerce shop listings and blog content. Festive comes with many pre-built elements that make site setup a breeze: seven header layout options, five blog page layouts, four footer layouts, plus added color and layout customization accessible via the WordPress Customizer. The free version delivers plenty of punch, but for just $29, you can unlock WooCommerce category and product page controls, more slider options, sidebar features, and more.
---
For just $19, Marketo delivers an amazing array of features, including the option to transform a standard WooCommerce website into a multi-vendor marketplace via the Dokan multivendor plug-in for WooCommerce. Marketo gives users a number of plug-and-play layouts, including nine homepage layouts, eight header variations, two footer layouts, and multiple slider options and banner sections. You also get built-in mega menu functionality, a popup social login screen, and unlimited custom options via the WordPress Elementor page builder plug-in.
---
UpStore provides 14 unique plug-and-play site designs to make WooCommerce site setup and launch quick and easy. Each built-in design includes multiple homepage, product page, and blog post layouts, plus gives you control over WooCommerce category and product pages. The product page detail controls are especially nice in UpStore. Along with excellent WooCommerce page design tools, you get multiple menu options and mega-menu capabilities, various slider options, a drag-and-drop page builder for code-free customization, and plenty more. UpStore also works with the Dokan plug-in to turn a WooCommerce site into a multi-vendor marketplace.
---
If minimalism defines your brand, then the Løge WooCommerce theme belongs on your short list. Out of the box, Løge delivers clean, crisp typography with neutral color schemes designed to make your images pop. Løge instantly communicates a high-fashion, bespoke brand to site visitors, and works for more types of businesses than just fashion retailers. Artisans, spa products, home decor, and beauty brands can all find a home on this modern WooCommerce theme. Plus, you can make it your own with multiple shop and page layouts, homepage controls, adjustable product and category pages, shopping filters, and global color controls.
---
Latest is one of the magazine-inspired WooCommerce themes built to do more than feature products. It seamlessly combines blogging and WooCommerce product elements into one sleek, branded design that displays content and featured product beautifully. With Latest, you can place products front-and-center on the homepage and sprinkle in blog posts using call-out banners. Or, you can create a content-oriented homepage and use sliders or banners to call attention to product sections—the choice is yours.
Latest also gives you five content page layout options, multiple menus, sidebar options, header and footer variations, and plenty more. Plus, it applies your custom color and font choices globally, so your WooCommerce store pages are fully integrated to the rest of your site.
---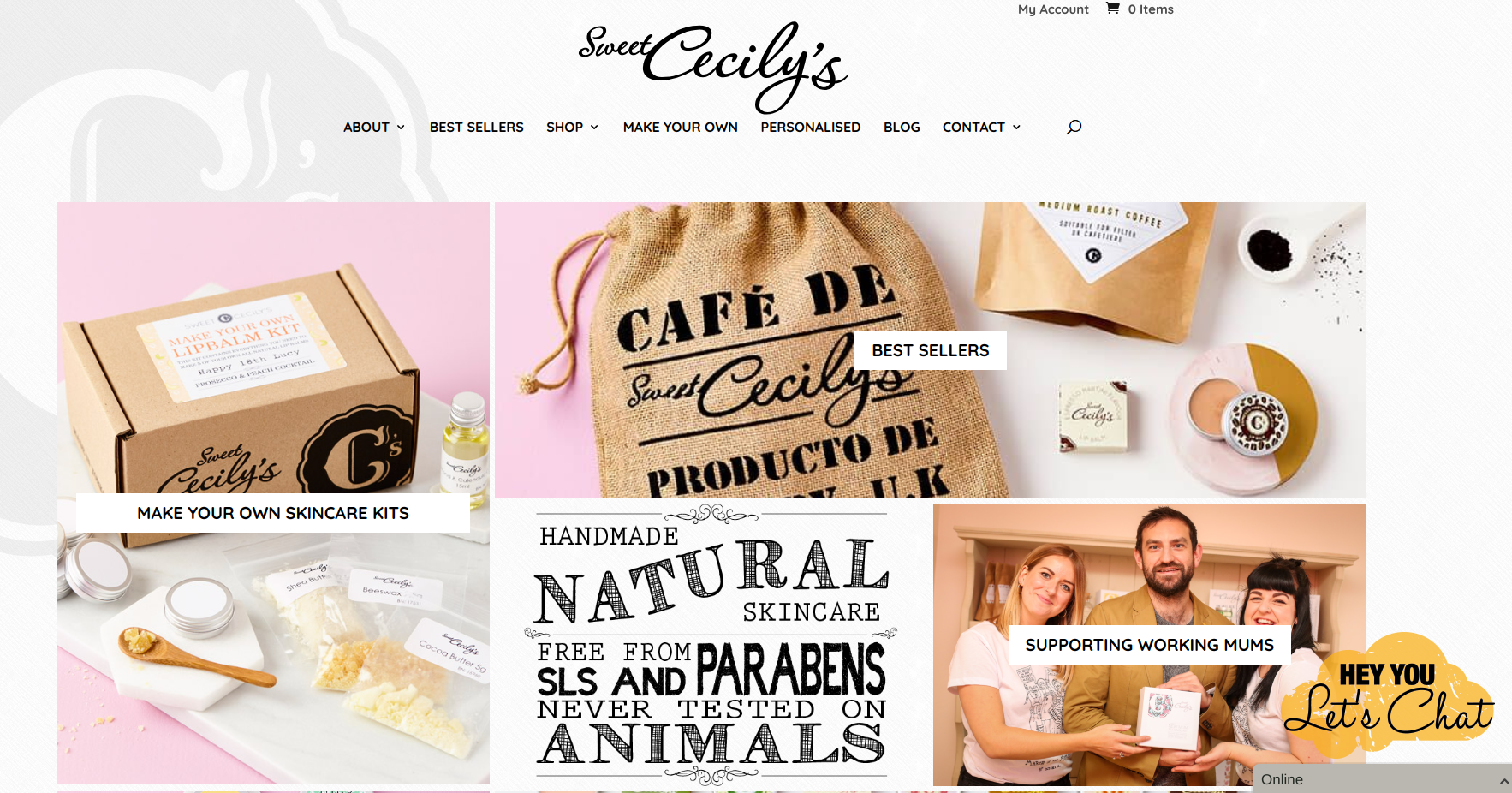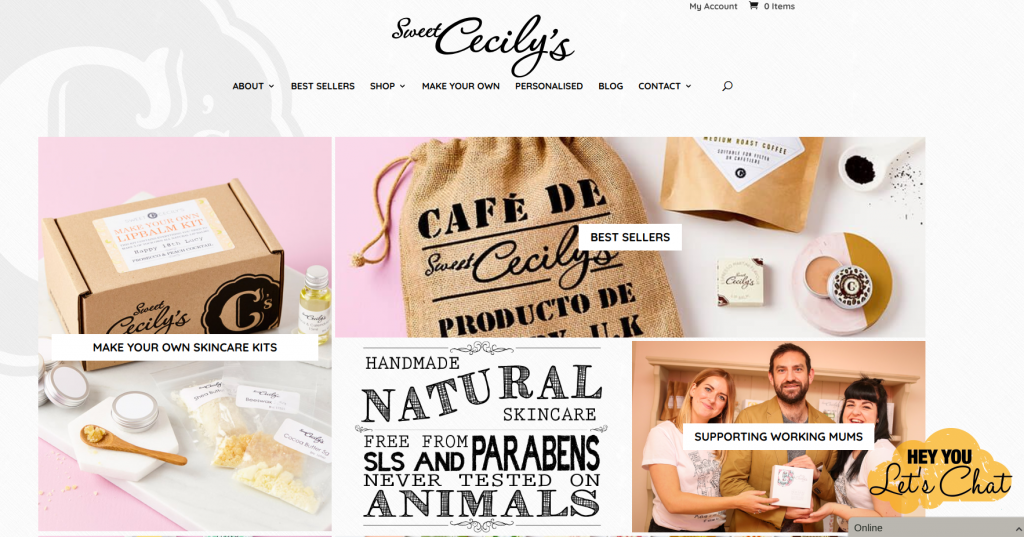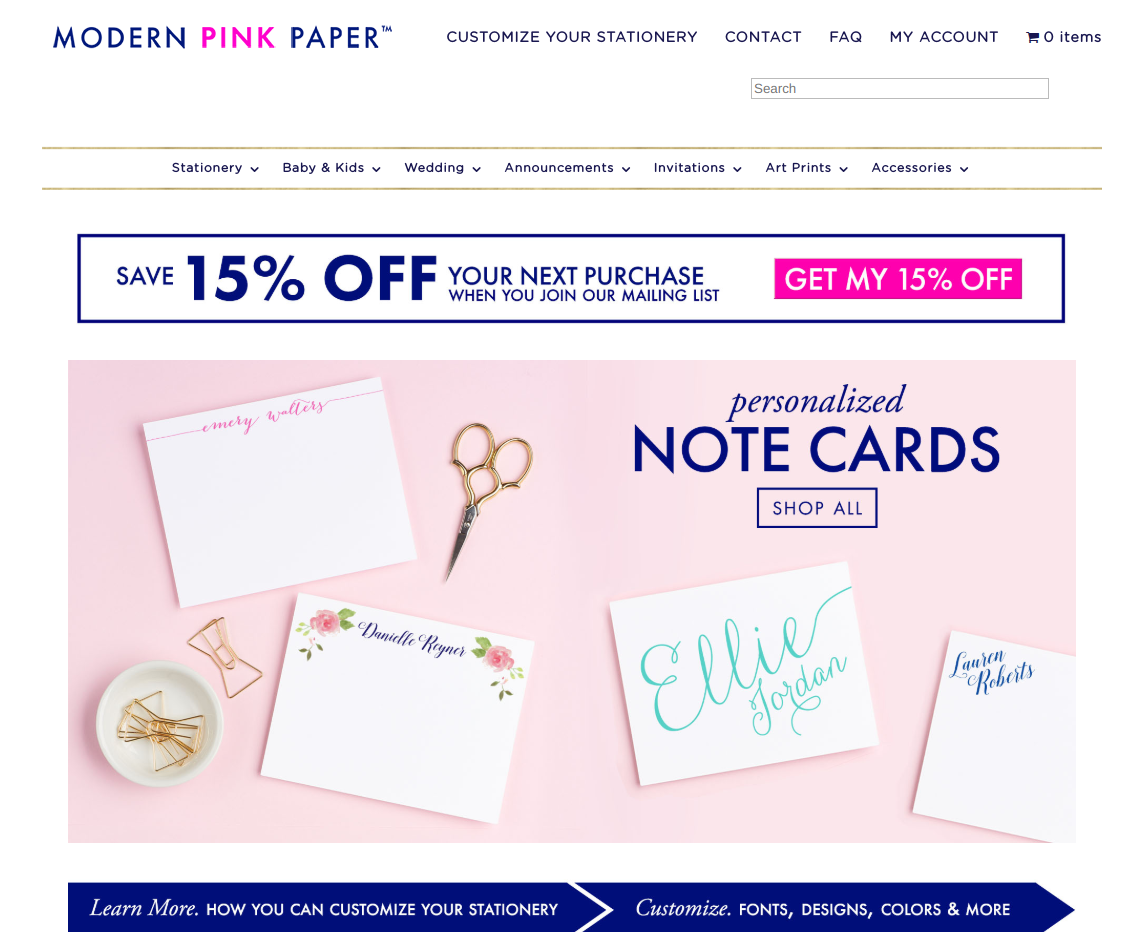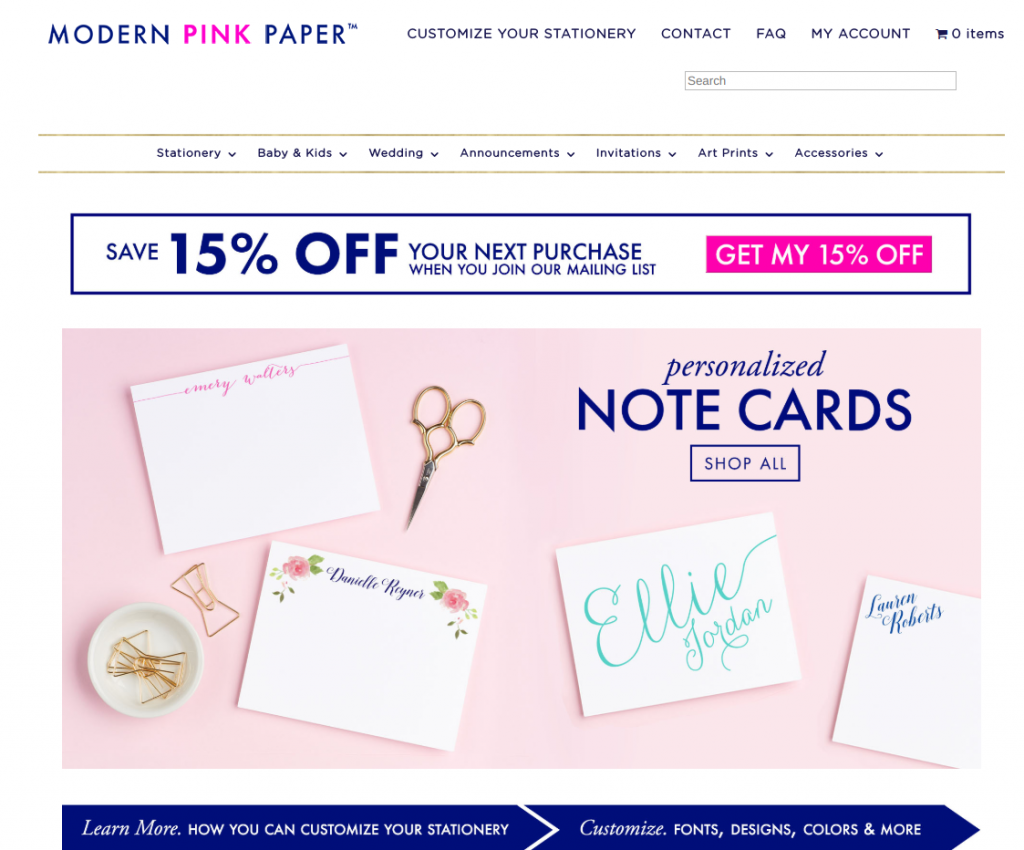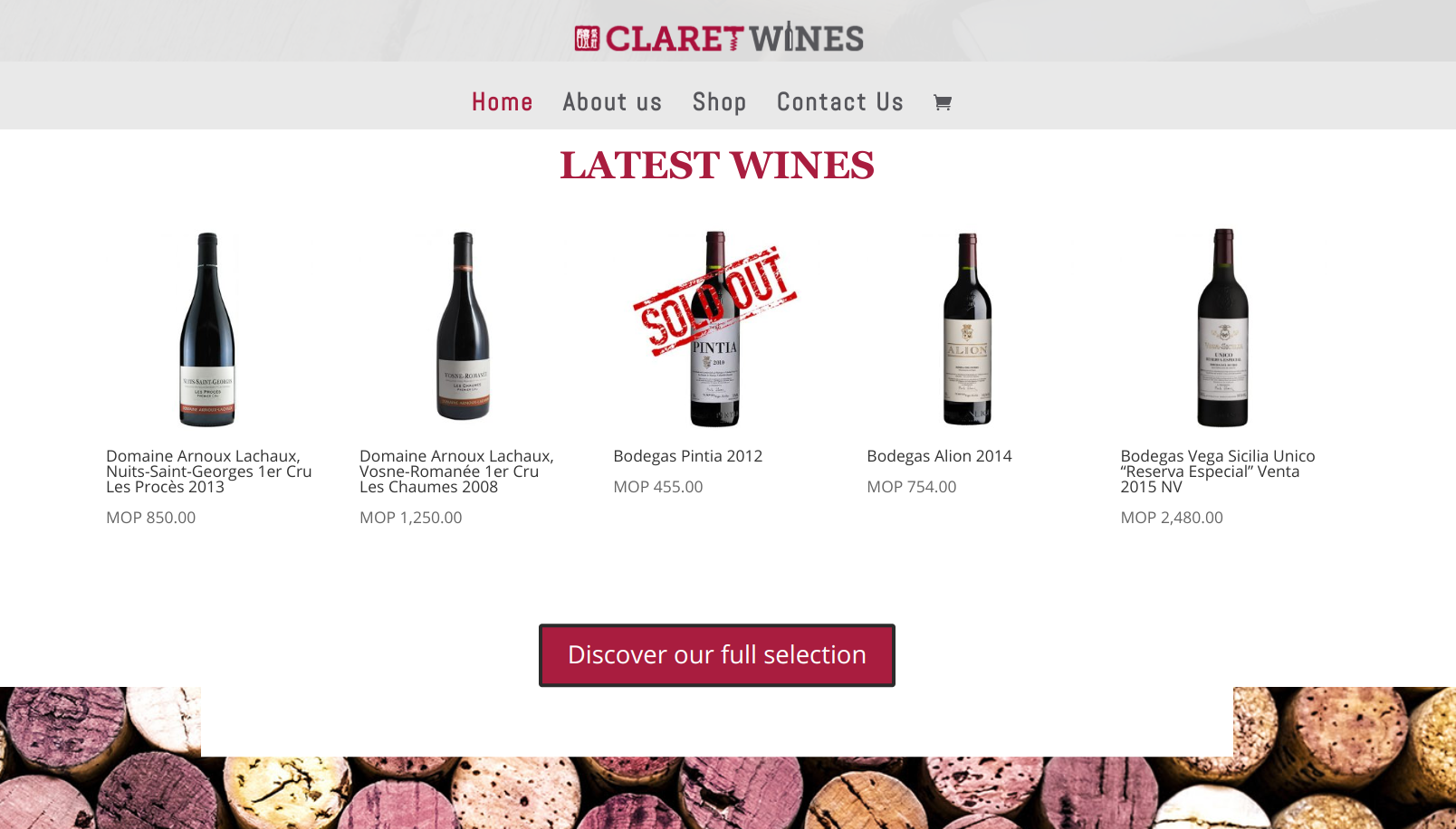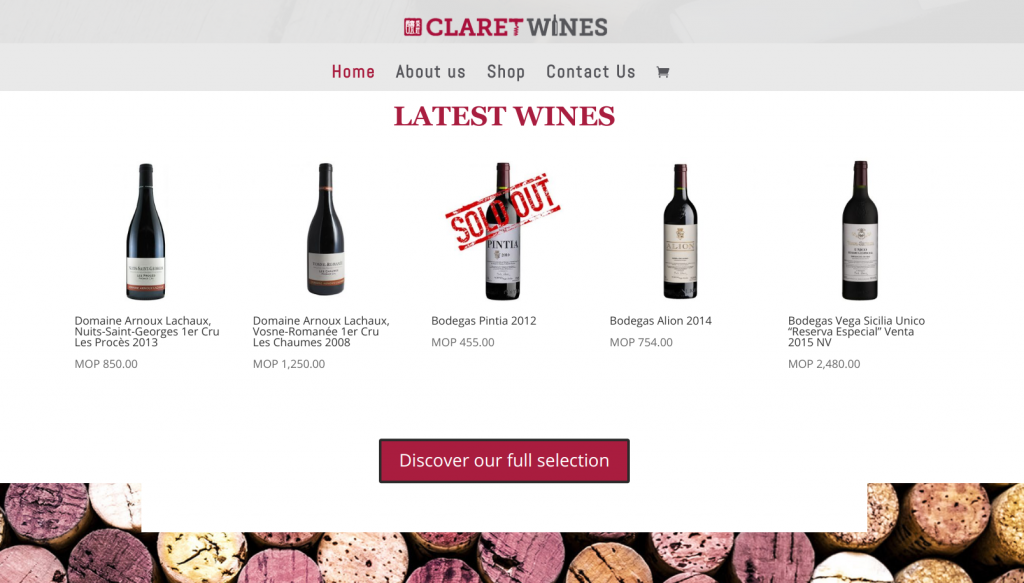 Divi costs just $89 and lets you create a multitude of web designs worthy of the pros.
Fully-customizable Divi is one of the most popular WordPress themes on the market—and one of the best WooCommerce themes for customizing your store. Divi's custom page builder gives you total control over homepage layouts, landing pages, blog and content pages, and custom category pages, and more—all without touching a single line of code. The Divi framework lets you build pages using one-click modules that you can drag-and-drop anywhere on the page. With Divi, you can incorporate all types of elements on any page to make the site of your dreams—including sliders, galleries, collages, banners, category listings, blog posts, sidebars, featured products, and more.
Even with paid WooCommerce themes, WooCommerce is one of the budget-friendliest ways to launch a highly-customized online store. Our guide to WooCommerce pricing compares the real cost of running a WooCommerce store to other ecommerce platform options.
---
The Modules WooCommerce theme is similar to Divi in that you can add an assortment of page content elements—called modules—anywhere in your website. And you don't have to start from scratch, either. Modules has 17 ready-made site designs to help you quickly build a pro-quality WooCommerce website, and it delivers plenty of tools to help you craft your own look. Insert image galleries, lookbook portfolios, video backgrounds, sliders, Google fonts, icons, and much more, anywhere you wish. Modules also gives you all of the essentials, including several menu options, mega menus, and an array of header and footer looks, as well as unlimited blog display features such as post sliders, quote posts, tiled display pages, and plenty more.
---
Bottom Line
All modern WooCommerce themes deliver a basic set of display, navigation, and customization options. Free WooCommerce themes provide a very workable set of tools, while paid themes deliver a ton of flexibility at an economical price.
So, which is the right theme for you? That depends on what you want to achieve and the time you can spend learning the ropes. If you're just starting out, pick a free theme that has a few built-in layouts to help you get up and running quickly. After you're accustomed to the WordPress platform, you'll be ready to experiment with advanced add-ons or fully customizable themes like Divi or Modules.
Whichever WooCommerce theme you choose, you'll need to have a WordPress site running WooCommerce to bring it to life. We recommend the all-in-one WordPress for WooCommerce hosting solution from Bluehost. It starts at just $6.95 per month, includes your domain name, and comes pre-installed with both WordPress and WooCommerce. All you need to do is add your theme.
If you need help getting your WordPress and WooCommerce site up and running, the budget-friendly freelancers at Fiverr can lend you a hand. You can find WordPress and WooCommerce experts who will install and set up your WooCommerce theme plus help you add products, create content, and even market your new site—starting at just $5 per assignment.