In just three short years, Berkshire Hathaway's small business unit biBERK has gone from an Insurtech experiment that offered a single coverage to a leading online platform with a robust lineup of insurance products. We sat down with President Peter Shelley to discuss biBERK's success and to find out what we can expect in the future.
Peter Shelley, President, biBERK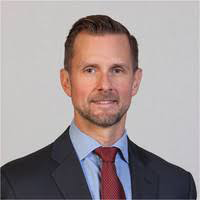 Peter Shelley graduated from Elizabethtown College in 2000 with a bachelor's degree in mathematics. After graduation, he worked as an actuary for ACE Insurance for four years before joining Berkshire Hathaway, ultimately becoming Vice President of the Reinsurance Division and President of biBERK, the company's small business unit. As president of biBERK, Shelly is focused on providing the best user experience for small business owners. Improvements to the company's application have made it possible for nearly 50% of applicants to buy insurance online.
We asked Shelley questions about changes in the insurance industry and how biBERK works to stay ahead of them:
biBERK: From Experiment to Proven Concept
FSB: Early articles about biBERK describe it as an "experiment." How would you say that experiment is going?
Shelley: "Overall, very well. We launched in May 2016 offering only one product, workers' compensation. Now here we are, three years later, with workers' compensation, general liability, business owner's policy (BOP), professional liability, and umbrella, as well as commercial auto through a sister company. We have thousands of customers and are signing up more each month. It's safe to say that biBERK is no longer an experiment, it is a proven concept, and it is a very good thing for small businesses that their insurance needs can now be reliably and efficiently met in a 'digital age' way."
Making Small Business Insurance Hassle-free
FSB: What are some of the primary ways biBERK can help small business owners navigate the world of insurance? Does being a Berkshire Hathaway company have any advantages for your clients?
Shelley: "biBERK's primary focus is on speed, price, and customer service. A customer can get a quote and bind coverage within ten minutes of getting on our website, all for up to 20% less than what they are currently paying. biBERK knows that finding the right insurance policy can be intimidating and complex, which is why we have licensed experts available over the phone to help answer any questions small business owners may have. Being a part of the Berkshire Hathaway family is a great privilege and a distinct advantage for policyholders. We are one of the world's largest insurance groups, we are at the top of the Fortune 500 list, we are rated A++, and we paid out $35 billion in claims to policyholders during 2018."
biBERK Puts the Focus on the Consumer
FSB: How has biBERK managed to create such a quick application and binding process?
Shelley: "We're constantly being challenged to focus on the consumer, to put ourselves in the customer's shoes. We asked ourselves 'How do you make the experience better for the customer?' and that led us to the application. To steal a phrase from my colleague, we decided to question all the questions: 'What are the real game-changer questions?' 'Are there external sources where we can get information?' These and other questions helped us make the application process faster.
"Many small business owners have been slow to embrace online options because insurance can be intimidating. They feel they need a friend or advisor to navigate such an important purchase. Getting a real-time quote and binding it within minutes provides our customers with the instant coverage that they are looking for. This is super-helpful for many companies that need immediate coverage. But we also offer customers the opportunity to speak with our licensed experts if they want some help during the purchase process, want to discuss what the right coverage for their business is, or need answers to any other questions they may have."
3 Major Changes in the Insurance Industry
FSB: The insurance industry seems at once very stable and very dynamic. What major changes have you seen in the insurance industry? How have these changes impacted small business owners?
Shelley: "The major change in the insurance industry we've seen has been the user experience and how small business owners interact with insurance companies. There have been three key places where the user experience has completely changed. First is how they shop. There are so many more options now and the internet has allowed small business owners to efficiently assess those options, including the ability to buy direct.
"The second major change in user experience has been how policyholders manage their insurance throughout the life of the policies. They can get their certificates online in a matter of minutes and can manage policy renewals or changes online from almost any location.
"The last change in user experience we've seen over the last few years has been the ease of filing a claim. Like the other aspects of administering their insurance, small business insureds have the option of submitting claims directly online rather than through snail mail, and the online submission can enhance any phone interaction that might also take place."
Customer Empowerment Trend to Continue
FSB: What do you see on the horizon for small business insurance?
Shelley: "The customer empowerment trend is most likely going to continue, so a lot of companies are going to look for ways to improve their customer interactions. But I also think the real cool aspect of Insurtech is in loss control opportunities. Many companies are already putting sensors on machinery to prevent flood damage or creating wearables. These are just some of the innovations that are already here, and there's sure to be more in the future.
"Another exciting area is claims. Some insurers have technologies that let claimants take pictures of damage for immediate estimates, and the opportunity to improve and innovate there is quite paramount."
What biBERK Does for Small Businesses

Founded in 2016, biBERK is an insurance provider dedicated to simplifying the application process for small business owners. The company lets small business owners get insurance and manage their policies through a secure online portal, while also providing access to an accredited customer service team. biBerk is rated A++ by AM Best and AAA by Standard & Poor's.