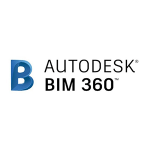 BIM 360 Field is AutoDesk BIM 360's construction software focused on quality control and daily reporting. It offers solutions for quality, monitoring, safety, asset data, optimized field performance, and more. We compiled BIM 360 Field reviews from around the web and found that the company has mostly positive ratings. We also compared the most popular pricing options for small business owners.
Want to know the top construction management software for small business? Read our BIM 360 alternatives guide.
BIM 360 Field Customer Reviews
Overall Experience: Good
Ease of Use: Fair
Customer Service: Good
Summary of BIM 360 Field Reviews
What BIM 360 Field does well:
Most users who gave BIM 360 Field a positive review like how it is easy to switch back and forth between the computer in the office and the mobile gadgets on the field.
What BIM 360 Field does not do well:
There aren't a lot of negative reviews for BIM 360 Field, but some users believe that it takes a long time to learn how to use the software in the beginning. They said that it could use a bit of simplification for basic users.
Most Helpful Positive User Review
A positive reviewer from the site Capterra said that BIM 360 Field has helped them a lot with their building projects. He shared that since the software is cloud-based, it's easily accessible for office workers and people on site. He said that they get more benefit out of the BIM process this way since it makes it a lot easier to share files and models, and everyone can comment on them — no matter where they are.
Most Helpful Negative User Review
A reviewer from Capterra said that the initial location and equipment setup takes some time and requires careful planning to make BIM 360 Field run at its best. He mentioned that the ongoing drawing version maintenance requires a dedicated onsite administrator. According to him, personnel training must always be done before the daily activities; otherwise, it becomes overwhelming for on site employees and the software doesn't get used properly.
Other BIM 360 Field Reviews From Users Around the Web
Here are a few other resources for finding helpful BIM 360 Field reviews from customers. We rated the review sites on a scale from poor to excellent based on how trustworthy and useful the reviews seemed.
Review Website

Average Rating

Number of Reviews

Quality of Reviews

Capterra

4 out of 5

928 Reviews

Good

iTunes
App Store

3 out of 5

163 Reviews

Good

Finances Online

9 out of 10

Staff Review

Good
*Average rating as of date article was written: Nov 6, 2017
BIM 360 Field Pricing
BIM 360 Field pricing is not readily available on their website. Other software similar to BIM 360 ranges from around $20 to over $200/user/month or flat rates (inclusive of a limited amount of users) that start at around $100/month.
According to BIM 360 Field's website, the software helps with the following:
Improve construction quality
Promote jobsite safety
Streamline equipment tracking
Stay on time and on budget
Minimize subcontractor risk
Measure performance
Standardize processes
Users can get a free 30-day trial of BIM 360 Field here.
Customer support can be reached via phone, email, and tickets. They also have a community forum for current user discussion and troubleshooting.
Compare BIM 360 Field Competitors
Not sure if BIM 360 Field is the right construction software for your small business? Look through our construction software reviews for comparisons.