Blackbaud Financial Edge NXT Review: Features and Pricing 2022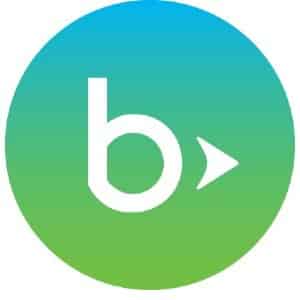 Blackbaud Financial Edge NXT is cloud-based fund accounting software designed exclusively for nonprofit organizations and government offices. It helps you track and report on your grant transactions, manage cash flow and expenses, and monitor your organization's financial health. Its features include advanced multiscenario budgeting, grant and project accounting, and real-time reporting. For pricing information, you should contact Blackbaud directly.
Visit Blackbaud Financial Edge NXT
What We Recommend Blackbaud Financial Edge NXT For
Blackbaud Financial Edge NXT is built for medium-sized nonprofit organizations that need complete financial monitoring, reporting, and budgeting. In addition to nonprofits, it's also used by faith-based groups, healthcare organizations, government entities, and educational institutions.
Blackbaud Financial Edge NXT Is Especially Good For
Midsize nonprofits that need detailed transaction reporting: Blackbaud Financial Edge NXT has a flexible general ledger (GL) that uses an unlimited number of tracking characteristics to help you dig deeper into your data. If you want to look at other options, read our guide to the best nonprofit accounting software.
Nonprofits that need a budget planner: It includes a built-in budget planner that lets you compare actual revenue and expenses against your budget and plan future budgets as well.
Organizations that need consolidated reporting: You can add the consolidation management module to consolidate financial statements between multiple organizations.
Blackbaud Financial Edge NXT Is Not a Good Fit For
Small nonprofit managers who prefer to do the books on their own: Blackbaud Financial Edge NXT is a complex system that requires a steep learning curve before you can feel comfortable with it. If you want a simpler solution, you should consider QuickBooks Online. QuickBooks Online is flexible enough to handle basic nonprofit accounting.
Nonprofit startups: Small nonprofits might find Blackbaud Financial Edge NXT too expensive. If you're a small nonprofit or a startup and want accounting software tailored for nonprofits, we recommend a more affordable alternative like QuickBooks Premier Nonprofit. This version of QuickBooks is tailor-made for nonprofits and already includes a nonprofit chart of accounts.
Nonprofits that need donor management features. Blackbaud Financial Edge NXT itself doesn't have donor management features unless it's used with Raiser's Edge, Blackbaud's fundraising platform. Aplos is a nonprofit accounting system with built-in features for managing members and donors.
Are you looking for something different? For general accounting software that can be customized for nonprofits, check out our guide to the best small business accounting software.
Blackbaud Financial Edge NXT Pros and Cons
PROS

CONS

Integrates with all Blackbaud financial and fundraising programs
No upfront pricing
Can track grant requirements
Lacks donor management features
Powerful budgeting with multiple scenarios
Most of the modules require an additional fee
Unlimited tracking characteristics for more detailed reporting
Too complicated for nonaccountants
Visit Blackbaud Financial Edge NXT
Blackbaud Financial Edge NXT Pricing
Prices for Blackbaud Financial Edge NXT aren't directly provided on its website, but you can contact Blackbaud to request its pricing information or get a customized quote. The cost of nonprofit accounting software typically depends on several factors, such as the size of your organization and the modules and features you need.
Blackbaud Financial Edge NXT Features
Blackbaud Financial Edge NXT has a long list of features designed to help nonprofit organizations boost donor engagement, manage, track, and report on funds, process payments and donations, and more. Below is a list of its most notable features:
General Ledger
Blackbaud Financial Edge NXT has a flexible account and subaccount structure that lets you create and slice your reports based on various metrics. While the default account segment is the fund account code, you can create and drill into your reports based on other dimensions, such as program, event, or department. This means that you have total control of your financial reports as you can arrange your data based on how you need them. Also, the GL is connected to all the other modules so that you can generate reports from different aspects of your organization:
Through the General Ledger menu, you can access the journal. Here you'll find journal entries arranged by batch. Recording a journal entry on Blackbaud Financial Edge NXT is done by batch with an assigned batch ID. This system of recording journal entries allows better efficiency since you can add related or similar journal entries into one batch. Blackbaud Financial Edge NXT's batch system borrows the concept of special journals to reduce the recording of repetitive journal entries.
Grant Management
With Financial Edge NXT, you can track and report on both simple and complex grant requirements. The program includes additional tracking levels so you can separately monitor activities for each grant. You can generate detailed reports about a grant and track and forecast budgets across multiple grant periods. If your organization has complicated grant reimbursements, Financial Edge NXT has built-in grant spending rules that enable you to make reimbursement calculations automatically.
Purchasing and Expense Management
Blackbaud Financial Edge NXT includes approval workflows to automate your entire purchasing and expense management cycle, from setting up unique business rules to entering purchase orders (POs) and creating invoices. You can also change an invoice status or approve an invoice. The software allows you to perform direct and indirect allocations so that you can attribute revenue and expenses properly to your projects, accounts, or funds:
Budget Management
A built-in budget-checking feature allows you to compare the performance of your actual revenue and expenditures against your budget. If you want to track your future expenses, the budget-checking feature also supports forecasting and customizable fiscal periods. Blackbaud Financial Edge NXT allows unlimited budget scenarios. You can create annual budgets, grant budgets, department budgets, program budgets, project budgets, or hypothetical budgets. Furthermore, you can roll over certain budgets into a parent budget, such as department budgets to operating budgets.
Accounts Payable
The accounts payable (A/P) module provides an easy way to manage liabilities such as bills, loans, and mortgages. You can customize your A/P process for a wide variety of functions. For instance, you can control whether the program checks for duplicates automatically or should alert you of due invoices. For your bills, you can pay your vendors or providers directly with a credit or debit card, check, or electronic fund transfer.
You can use Financial Edge NXT's interactive charts to view transaction information with a particular vendor. There are filters that you can turn on and off to see specific data points over time. Below the interactive chart is a list of records for a particular vendor. You can go over individual records instead of reviewing the charts.
Accounts Receivable
Accounts receivable (A/R) allows you to set up default payment terms for your clients, allowing you to bill them for your goods or services. It allows you to track individual organizations, clients, and funding sources. With A/R, you can also import clients, invoices, recurring invoices, product and billing items, payments, and refunds. You can also apply payments manually to invoices, void or reverse a posted payment, and exclude a specific invoice or invoices from your aged A/R report.
Expense Approvals
Users with approver roles can view approval requests in the expense management module of Blackbaud Financial Edge NXT. As fund management software, Financial Edge NXT helps companies in efficiently managing funds by providing features that complement standard internal controls. Approvers can review and reject charges. Rejected invoices or bills can be resubmitted once again for approval.
Consolidation Management
Blackbaud Financial Edge NXT has an optional consolidation management module for users who manage multiple organizations. This solution allows you to consolidate your data while maintaining separate books for operational and tax purposes. You can consolidate reports without having to export and merge data manually using spreadsheet software. This feature is particularly helpful if your organization deals with different currencies and account structures.
Dashboard and Reporting
Blackbaud Financial Edge NXT has configurable dashboards and custom reports that allow you to view critical information about your organization and drill down to see which of your transactions are generating the most results. You can drill down to the most important information as well as populate your dashboards with the records and reports that you frequently access. Some of the reports available include account reports, allocation reports, budget reports, and financial statements like a balance sheet, income statement, cash flow statement, and statement of activities:
Grant reports, such as grant reimbursements and budget vs actual reports, are also available. For further analytics, Blackbaud integrates with SKY Reporting, Blackbaud's modern open interface. When you open the Reporting tab, the first thing you'll notice is the list of reports, with tabs displaying all the reports, the recently run reports, frequently run reports, and reports that are marked as favorites.
Customer Service and Ease of Use
While Blackbaud Financial Edge NXT has a user-friendly interface, it can be overwhelming for new users or nonbookkeepers. If you're familiar with the Blackbaud Raiser's Edge application, it has the same look and feel. Designed to be mobile-friendly, the interface includes a series of filters to help you access a specific feature easily. The main tabs on the screen include the Dashboard, General Ledger, Treasury, Payables, Reporting, and Control Panel.
Users can contact Blackbaud through phone, chat support, or by submitting a ticket through its online case portal (Case Central). You can also check out its online knowledge base of articles and videos, how-to documents, and a community forum. If you need continuing education in the nonprofit industry, you can also enroll in any of the training courses offered by Blackbaud.
Blackbaud Financial Edge NXT Alternatives
| | | |
| --- | --- | --- |
| Best for: Managers who want to keep their own books | Best for: Small organizations looking for an affordable nonprofit accounting solution | Best for: Nonprofits that need donor management features |
| Software from: $25 per month | Software from: $550 per year | Software from: $59 per month |
Bottom Line
If you need a nonprofit accounting solution that can generate transaction reports at a very detailed level, you should consider Blackbaud Financial Edge NXT. It's great at helping nonprofits manage their cash flow, plan and run their budgets, and track their organization's position with robust reporting tools. On top of its standard features, it offers an extensive selection of integrated modules, such as budget management and consolidation management, which makes it worth your investment despite the price.