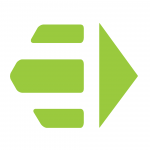 Blackhawk Investments Corp offers different types of loans including hard money loans. They have been in business since 2011. Their rates start at 6%. They can lend up to 65% LTV and 80% ARV, and they can fund loans within 10 days. They are rated 4.3 stars based on 12 Facebook reviews.
Lender Information
| | |
| --- | --- |
| Business Name | Blackhawk Investments Corp |
| Business Website | blackhawkcorp.com |
| Business Address | Union Street, San Francisco, California 95062 |
| Business Phone | 888-822-3888 |
| Business Email | info@blackhawkcorp.com |
| Business Established Year | 2011 |
| Social Media | |
Blackhawk Investments Corp Rates & Terms
Types of Properties
Single Family
Townhome
Duplex to 4 Units
Condo
Manufactured
Mobile Home
Retail
Apartment
Industrial
Office
Senior Community
Land
Hotel/Motel
Restaurants
Hospitality
Self-Storage
Mixed Use
Entitled Urban Infill Land
Loan Amount
$25,000 - $200,000,000
LTV
Up to 65% LTV
ARV
Up to 80% ARV
Interest Rates
6% - 11%
Lender Fees
Consulting fee of 2.5% (minimum fee of $5,000)
Loan Terms
6 months - 3 years
Minimum Qualifications
No minimum FICO requirements
The following documents may be required:
-Form 1003 (credit application)
-Borrower's Authorization
-Broker Opinion Letter and or Property Valuation
-Rent Rolls
-Copy of Tenant Lease Agreements
-Company Financials
-Company Operating Agreement
-Subject Property Pictures
-Construction and/or Rehab Budget
Typical Time to Funding
Within 10 days
Other Financing Available
Purchase loan
Refinance
Construction loan
Fix & flip loans
Bridge loans
Portfolio loans
Private money loans
MMJ loans
Second loan
*Exceptions may be granted. Lender information is updated often, however exact lender terms may have changed.
States Currently Lending In
Nationwide
Work For Blackhawk Investments Corp? Claim This Page.