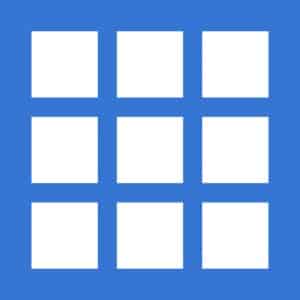 Bluehost is a web hosting provider that offers everything from website templates to domain registration and business email. It works best for users looking for industry-low pricing for plans that come with everything you need to build and launch a business website. Bluehost is among our top web hosting company recommendations for those building a new website.
What We Recommend Bluehost For
Bluehost is a web hosting service provider that offers a wide range of all-inclusive products to help users quickly and securely publish websites for their businesses. Most products require long-term contracts at reasonable fees. These plans are great for business owners who want to start publishing a website without breaking the bank while committing to a single provider for all their needs.
There are cheaper alternatives on the market, but Bluehost already includes the essentials in its base plans. Other providers offer secure sockets layer (SSL) certificates and domain registration as add-ons with extra fees, increasing steps to set up and manage your website.
In particular, Bluehost is best for:
Those building a new site who need everything from a domain to hosting: Bluehost provides a variety of affordable products for different needs. Unlike other providers, its shared hosting plans include domain registration, a website builder, and an SSL certificate to enable users to set up and publish their secure websites easily. It is among our recommendations for the best cheap web hosting providers and best domain registrars for having affordable long-term rates for its all-inclusive plans.
Startups or bloggers on a budget wanting a reliable WordPress hosting provider: Bluehost offers shared and managed WordPress hosting to ensure that its plans match the user's needs and budget. It is one of the best WordPress hosting providers on our website for including as many hosting inclusions as possible, as opposed to other alternatives on the market that offer them in mid-priced plans.
Businesses creating an online store with WooCommerce: Bluehost offers WooCommerce hosting plans with one-, 12-, and 36-month contracts. Its base plan lets you set up your online store quickly and publish an unlimited number of products. A specific hosting plan for ecommerce needs like Bluehost's makes it more optimized for online selling and more convenient to build and manage along the way.
When Bluehost Would Not Be a Good Fit
Businesses with an existing site that want the cheapest web hosting possible: Bluehost comes with impressive features and inclusions, including a free SSL certificate. Those who don't mind paying extra for an SSL certificate but need a faster web hosting service and easier ways to get started may consider GoDaddy. It provides cheaper plans at shorter terms, beginning at three months. It also features a drag-and-drop builder and at least 100GB of storage, instead of Bluehost's 50GB.
Businesses looking for a no-commitment hosting service: Bluehost offers low-cost plans to get websites up and running securely, but subscriptions come with commitment. Those who want to get started with their limited budget may consider DreamHost or HostGator. These providers offer hosting services with unlimited storage and SSL certificates at lower prices without the typical long contracts.
Those who aren't looking to build a site with WordPress and prefer to rely on prebuilt, no-code website templates: If you do not have time to explore Bluehost's many inclusions and features, you may consider Squarespace. It is among our top picks for the best website builders for providing an all-inclusive site builder with ready-to-use, drag-and-drop templates that you can easily customize without code.
Want to improve brand awareness and gain knowledge about customer acquisition tools? Read our guide on how to create a business website.
Bluehost Overview

PROS

CONS

Comes with one-year domain registration and SSL certificate
Requires a minimum 12-month contract
24/7 support through phone and live chat
Expensive website migration, which costs $149
User-friendly cPanel
Not a lot of advanced speed-boosting features like global data centers
Fast site speed
Price increase during renewal
Bluehost Pricing
Bluehost offers seven products for various needs. All Shared Hosting plans include a domain manager, SSL certificates, resource protection, Google Ads, and Google My Business features. Introductory monthly prices start at $3.95 when billed with a 36-month contract. The main differences between the plans are the maximum number of websites per account, SSD storage, and premium inclusions.
Shared Hosting Plans

Basic

Plus

Choice Plus

Pro

Best For

Those with only one website

Teams that run multiple websites

Businesses that need added security and privacy capabilities

Those looking for optimized web resources

12-month Term Pricing*
($/Month)






$5.95

$7.95

$8.95

$16.95

24-month Term Pricing*
($/Month)






$4.95

$6.95

$7.95

$12.95

36-month Term Pricing*
($/Month)






$3.95

$5.95

$6.95

$13.95

Numbers of Websites

1

Unlimited

Unlimited

Unlimited

Amount of SSD Storage

50GB

Unlimited

Unlimited

Unlimited

One-year Domain Registration

SSL Certificate

24/7 Customer Support

30-Day Office 365 Trial

✕

Domain Privacy

✕

✕

Dedicated IP

✕

✕

✕
*Introductory pricing paid in full at the beginning of the billing cycle. Regular rates apply upon renewal.
Bluehost's regular rates for its shared hosting plans—that are based on the length of the term—are as follows:
Basic: $8.99 to $9.99 per month
Plus: $11.99 to $13.99 per month
Choice Plus: $16.99 to $18.99 per month
Pro: $26.99 to $28.99 per month
Interested in learning more about website costs? Check out our guide on how much a website costs through DIY or hiring a professional.
Bluehost Features
Bluehost offers a wide range of affordable web hosting packages that come with long-term contracts. It is recommended for businesses that do not mind signing up for 12- to 36-month contracts to obtain its low rates and added package inclusions, such as a free SSL certificate and domain registration.
There are cheaper alternatives on the market, but these providers have their own pros and cons compared with Bluehost's plans. For instance, others do not provide free SSL certificates and domain registration and come at an added price. Some have no-commitment plans and include higher storage. Users should weigh their requirements when choosing their website provider, such as budget, contract length, ease of use, and value.
Apart from Bluehost's core products, it also features the following:
Free business email: Bluehost allows users to create business email addresses (e.g., name@business.com) through its cPanel. It also integrates with Microsoft 365 with additional subscription fees that start at $4.99 per license, per month. Premium plans include access to other Microsoft apps like Teams and Publisher for Desktop. Users must be subscribed to any hosting plan to sign up for Microsoft 365 plans and manage emails through the cPanel.
Domain: Apart from your free domain on your annual plan, you can also purchase additional domains on Bluehost. Each domain registered includes domain lock, auto-renewal, 24/7 support, and an intuitive control panel.
Professional services: You can let Bluehost manage some of your website needs with its professional services, such as Discussion paragraphs including search engine optimization (SEO), website migration, pay-per-click (PPC), and full-service management.
Blue Sky: Bluehost offers Blue Sky, where you can subscribe to a plan for live WordPress guidance and support from an expert. This service is available every Monday to Friday, and fees range from $29 to $149 per month.
Bluehost Website Builder
Drag-and-drop builder, compatible with WordPress websites
Create online stores and blogs
Library of ready-to-use website templates
Customizable elements
Bluehost provides a new drag-and-drop editor that integrates with WordPress. Though it does not currently allow you to build online stores and blogs via its builder, you may still add and manage plugins directly through WordPress. All content and customizations done on the new Bluehost Website Builder will reflect on your WordPress website.
It still supports its old express editor, Bluehost Builder, which works for online stores and blogs, but does not integrate with WordPress. Websites previously created with this builder version can still be managed, but existing users won't be able to create new websites through it. All new customers will only be allowed to use the new and improved Bluehost Website Builder.
Bluehost SSL Certificates
Free shared SSL certificate via Let's Encrypt
Easy SSL certificate activation through a toggle button
Multiple SSL certificates and dedicated IP allowed for VPS, dedicated, and reseller accounts
Secure and encrypted connection between server and client
Bluehost includes a free SSL certificate, even in its base plans. This feature is beneficial in complying with industry standards in keeping websites secure. SSL certificates are responsible for encrypting sensitive information sent from one user to another, thereby ensuring that all data will be accessed only by the intended recipient.
Unlike other providers, activating the free SSL certificate through Bluehost is as easy as turning on a toggle button on the Security Certificate Section in its control panel. Note that SSL certificates are domain-specific, and accounts must have a dedicated IP address.
Accounts with only one cPanel allow only one dedicated IP and one SSL certificate. However, dedicated, reseller, and VPS accounts let you acquire multiple SSL certificates and dedicated IP, as it enables you to create numerous cPanels in your single account.
Bluehost Account Control Panel & cPanel
Multiple cPanels for VPS, dedicated, and reseller accounts
Secure cPanel logins in three ways
Simple Bluehost account control panel
Easy management of emails, websites, and domains
The Bluehost account control panel lets you manage your websites, domains, and emails, access the marketplace, and set up advanced settings. Its Advanced Settings tab includes the cPanel that features software installations, email accounts, and other website management tools.
Users may access the cPanel by:
Logging in through the Bluehost website;
Logging in from your website; or,
Logging in securely through a URL with your Bluehost server number.
Some of the most commonly used cPanel features are webmail, forms, image manager, and software installation. The webmail lets you create a customized email address, manage messages in your inbox, and create signatures.
If you need to gather information from your customers, you may check out forms through the cPanel. It also allows you to set up auto-responders. On the other hand, those who need to manage email lists may check out software like phpList, DadaMail, and poMMo in the One-Click Installs icon under the MOJO Marketplace within the cPanel. There are tons of other applications available in the marketplace for various needs that can be automatically installed.
Bluehost Ecommerce Tools
Shopping carts like OS Commerce, Agora, and Zen Cart
Ecommerce store
Ecommerce management platform
PaymentSphere payment channel
Free generated certificate
Password protected directories
OpenPGP/GPG encryption
Sell your products or services online through Bluehost's ecommerce tools. It has various products to enable you to set up and manage your online store, including payment gateways, shopping carts, and an ecommerce management platform.
Apart from its ecommerce tools, you can also choose to subscribe to a WooCommerce hosting plan for a more guided and optimized experience. Packages include a two-hour call with an expert, automatic WordPress and WooCommerce installations, storefront themes, Jetpack, store plugins, traffic analytics, and discount codes.
Bluehost Ease of Use
24/7 customer service
Chat and phone support channels
Quick and easy website, domain, and SSL setup
Knowledge base with articles, guides, frequently asked questions (FAQs), and tutorials available
Intuitive and user-friendly interface
Bluehost lets users with no technical background easily set up their website in just a few minutes. Those subscribed to WordPress hosting plans can get their sites running more quickly because all tiers include automatic WordPress installation and updates.
Though its platform is easy to use, users may still have varying needs. Numerous add-ons may be available for each product, and that may confuse those with minimal technical skills. Its vast knowledge base and 24/7 customer support may help get questions answered promptly. However, upon reviewing its knowledge base articles, not all have supporting images or screenshots, which may not work well for those who rely more on visuals.
Bluehost Alternatives
| | | |
| --- | --- | --- |
| Best for: Businesses looking for a host with unmetered storage and bandwidth | Best for: Those who want to quickly build a site using a drag-and-drop editor | Best for: Teams that need a high-quality and cheap web hosting without a commitment |
| Starting price: $5.95 per month | Starting price: $5.99 per month | Starting price: $4.95 per month |
Not sure Bluehost is right for you? See how it compares with other popular web hosting companies.
What Users Think of Bluehost
Feedback from users and other industry experts aligns with our Bluehost analysis—noting that it is a great web hosting service provider for small businesses with low budgets and traffic. At the time of publication, Bluehost has earned the following scores on other popular user review sites:
Digital.com features a sentiment analysis on tweets about Bluehost to determine an approval rating score based on the opinions of real people on Twitter. According to its analysis, Bluehost has an overall approval rating of 61%, calculated from a total of 1,843 tweets.
When reading through user reviews, here are some of the trends that I noticed:
| Users Like: | Users Don't Like: |
| --- | --- |
| Affordable pricing | Renewal rates are higher |
| Helpful customer support | Occasional performance issues and limitations, especially for larger websites |
| Easy-to-use and intuitive dashboard | Webmail isn't user-friendly |
| SSL certificate included in the hosting | |
Bottom Line
If you are looking for affordable, all-inclusive web hosting packages to help you quickly set up and manage your website, then Bluehost is for you. Its feature-rich plans work best for those who don't mind long-term contracts as long as all the essentials to get your websites running are included. You may choose from its wide range of products—available through several tiers—to ensure that your package matches your current business standing, budget, and your website's primary purpose.
Visit Bluehost's website to learn more and determine if it matches your business needs.