BoldLeads Review: Is It Right for Your Real Estate Business?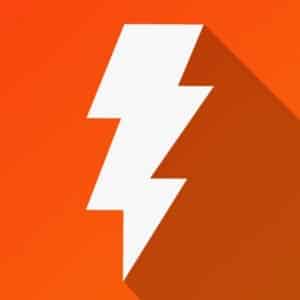 What We Recommend BoldLeads For
BoldLeads offers powerful real estate lead generation tools like managed pay-per-click (PPC) ads, customizable landing pages, a CRM to track and organize leads, and preset follow-up funnels with customizations. It also includes a training library, lead conversion webinars, and accessible customer support to continually improve your lead nurturing skills.
Who BoldLeads Is Good For
Individual real estate agents looking to generate more leads: With BoldLeads' exclusivity and preset follow-up funnels, individual agents can focus on nurturing a loyal clientele without competing with other agents. For this reason, BoldLeads is our best overall pick for real estate lead generation companies.
Growing real estate teams that need a centralized place to manage leads: Boldleads' professional ad management and automated follow-ups will help teams generate and nurture leads more efficiently and effectively. For similar tools for your growing team, read through our article about the best lead generation websites.
Small real estate brokerages ready to scale lead generation efforts: Boldleads helps brokerages multiply the number of exclusive leads with advanced ad campaigns, automated market reports to provide leads with additional value, and even a custom internet data exchange (IDX) website. Whether you're looking to scale buyer or seller leads, check out BoldLeads as well as other options on our list of places to buy real estate leads.
BoldLeads Is Not a Good Fit For
Budget-conscious agents looking for free solutions: Boldleads doesn't offer a free plan, so agents who aren't already generating revenue may find it expensive. Consider Zoho CRM for a free and more affordable alternative or check out our list of free real estate CRM options.
Individuals or teams who want to focus on organic growth: For organic growth, real estate agents will need a website built to handle content. BoldLeads' IDX website is only available on the Advanced plan. To find a more fitting alternative, consider reading through our top real estate website builders or check our Placester, a website builder designed for real estate agents.
Enterprise-level brokerages needing advanced analytics: BoldLeads offers the tracking and follow-up tools needed to implement ready-to-use funnels but doesn't include features like A/B testing or segmentation. For more in-depth marketing tools, HubSpot CRM or another choice from our best real estate CRM list may be a better alternative.
BoldLeads Overview
PROS

CONS

Exclusive leads
Inconsistent lead quality
Extensive customer support and training
Costs add up quickly
Managed PPC ads
Required six to twelve-month contract
Customizable follow-up funnels
CRM lacks advanced features
Email and text templates
Market reports are only available on the highest-tier plan
BoldLeads Pricing
BoldLeads' pricing is divided into three paid plans with monthly fees starting at $499. All plans offer exclusive leads, professionally managed advertising, and access to CRM and follow-up tools. Plus, customer support, lead conversion webinars, and daily training are available to any of BoldLeads' users at any time. All subscriptions are six to twelve months, and you can pay monthly or annually.
Plans

Lite

Professional

Advanced

Who Plan is Best for

Agents and small teams focused on generating leads

Growing agents and teams looking to increase volume and efficiency

Teams and brokerages with the resources to multiple their volume

Monthly Pricing

($/User/Month)

$499/user/month

$699/user/month

$1,399/user/month

Annual Pricing

($/User/Month)

N/A

Discounted rate after 12 months of $299

Discounted rate after 12 months of $599

Exclusive Leads

✔

✔

✔

Professional Ad Management

✔

✔

✔

Proven Landing Pages

✔

✔

✔

CRM

✔

✔

✔

Automated Follow-up

✔

✔

✔

Email Marketing

✔

✔

✔

Text Concierge

✕

✔

✔

IDX Website

✕

✕

✔

Market Reports

✕

✕

✔
For more information on BoldLeads' plans, choose from the drop-down menu below:
Lite Plan
BoldLeads' entry-level plan includes the most essential lead generation features, like exclusive leads, professional ad management, and the BoldLeads CRM. It also includes automated follow-up tools and email marketing capabilities. The ad management feature pairs with the proven landing pages so that your managed ad campaigns drive traffic to landing pages that have been tested and proven to generate high conversion rates.
Professional Plan
The Professional plan provides the same lead generation and nurturing tools as the Lite plan, but it's designed particularly for agents and teams who are already successful in real estate. It provides a higher volume of exclusive leads, plus adds the text concierge feature. The text concierge both texts and calls your leads, so they're more likely to convert as soon as you receive the contact information. According to BoldLeads, this feature typically increases conversion rates from 1% to 5% within 60 days.
Advanced Plan
The Advanced plan best suits teams and small brokerages that are ready to increase their client volume. In addition to all features in the Professional plan, this plan provides the largest volume of exclusive leads and adds an IDX website and automated market reports. This means that you'll receive a full website with landing pages for your ad campaigns, and you'll have the ability to provide a much higher level of value to clients with reports about the market. The features within the Advanced plan allow agents to massively increase their volume.
BoldLeads Features
BoldLeads provides tools that allow you to scale your lead generation strategy without multiplying the amount of time you need to put in. With ad management, you can take advantage of professionals who have tested tens of millions of dollars' worth of ads to get the best results. It also provides premade follow-up funnels that you can customize, so you can continually improve your lead conversions.
Here's a deep dive into BoldLeads' key features:
General Features
Exclusive leads
Facebook and Google ads
CRM
Customizable follow-up funnels
Training and coaching
BoldLeads' core features include exclusive real estate buyer and seller leads, plug-and-play advertising, and email and SMS follow-up tools. It also tracks each lead's activity and gives you indicators of engagement, such as opening and replying to texts or emails. Plus, each lead is organized by status, which helps you stay organized and focus on the highest priorities.
Real Estate Lead Generation
Exclusive leads within your zip code
Ad management
Proven landing pages
There's a reason why BoldLeads was ranked the best real estate lead generation company. It's one of the few lead generation channels that offer completely exclusive leads, which means that you don't have to compete with multiple other agents for each conversion.
In addition, the text concierge automatically qualifies each lead so you have a clear view of each lead's status from the get-go, which will allow for better conversion rates. If you're looking to get more leads and more deals, BoldLeads could be the right tool to get you there.
---
Follow-up Funnels
Text concierge
Pre-made funnels
Email and text templates
Using BoldLeads, you don't have to reinvent the wheel and create a full sales funnel from scratch. Instead, take advantage of the nurturing funnels that the marketing professionals at BoldLeads have already tested and proven to be effective. Their funnel presets are also customizable and are layered with emails, texts, and even ringless voicemail. You can start using the funnels immediately, or you can customize them to fit your brand and voice.
---
CRM
Engagement indicators
Task reminders
Lead status
The BoldLeads CRM automatically imports and gathers the contact information of every lead found through the ad campaigns. Then it continually tracks their activity and engagement, qualifying them accurately. By seeing how each lead interacts with your messages, you can prevent any leads ready to convert from falling through the cracks.
---
Customer Support and Training
Coaching
BoldLeads blueprint
Lead conversion webinars
Help center
In the BoldLeads help center alone, there are hundreds of articles that answer questions in detail. You can find answers to questions about using the software as well as best practices and ways to continually improve the results you receive from BoldLeads.
Beyond the help center, you can go through the BoldLeads blueprint after you sign up to get a complete understanding of how to use the tool, and you can reach out to the client care team via chat, email, or phone.
---
Third-party Integrations
Top Producer
Wise Agent
Infusionsoft
Insightly
BombBomb
Zapier
Contactually
Propertybase
Agentology
Big Purple Dot
Boomtown
Commissions Inc
Five Street
Follow Up Boss
Ixact
Kunversion
LionDesk
Market Leader
Money Tree
Realty Juggler
BoldLeads can be even more efficient and advanced by integrating it with other software and real estate CRMs. For instance, by integrating BoldLeads with LionDesk, you can take advantage of the transaction management tools to continue tracking your contacts through the purchasing stage.
On the other hand, simple integration with Gmail can prevent you from checking multiple email platforms and cutting down productivity. BoldLeads integrates directly with a variety of management tools, and with over 3,000 other apps through Zapier. You can use BoldLeads with tools for analytics, communication, tracking, messaging, and automation.
---
Ease of Use
BoldLeads is very intuitive and easy to use for most agents. Because it uses PPC ads to generate leads and allows you to outsource the technical elements of running ad campaigns, the remaining features are very user-friendly. Plus, if you run into confusion, the help center and BoldLeads blueprint are available 24/7 to walk you through any problem with the software.
BoldLeads Alternatives
Best for: Teams and brokerages that want a centralized CRM with flexible follow up tools

Best for: Real estate professionals seeking both leads and marketing tools like a customizable website and CRM

Best for: Individuals and teams who want an all-in-one solution to generate and nurture leads

Key Features:

Lead routing
Team inbox
Agent accountability

Key Features:

Exclusive leads
Customizable websites
CRM

Key Features:

Facebook and Google advertising
Lead generation IDX website
Comprehensive CRM

Starting price: $69 per user, per month

Starting price: $129 per month

Starting Pprice: $249 per month
What Users Think of BoldLeads
Most BoldLeads customers give it strong ratings, noting that their success with the lead generation and conversion tools have improved over time. The extensive support from the live webinars and help center is extremely useful for customers. It's earned the following scores from these trustworthy review sites:
Some users have complained about the quality of the leads they've received, noting that there are some leads that won't respond to calls, texts, or emails. Although leads from Real Geeks aren't exclusive, they may result in generating higher quality leads.
Bottom Line
BoldLeads is an easy-to-use platform for real estate lead generation and conversion. With managed ad campaigns, preset funnels, and a text concierge, it helps real estate agents, teams, and brokerages increase their volume with efficiency. Try it today.