New tools have made becoming a self-published author much easier but, as a consequence, the already-crowded book market has become even more saturated. As a self-published author, you're not just responsible for writing the book — you also have to market it if you want it to be read. To help, we put together a list of the best book marketing ideas.
Here are the top 37 book marketing ideas from the pros.
---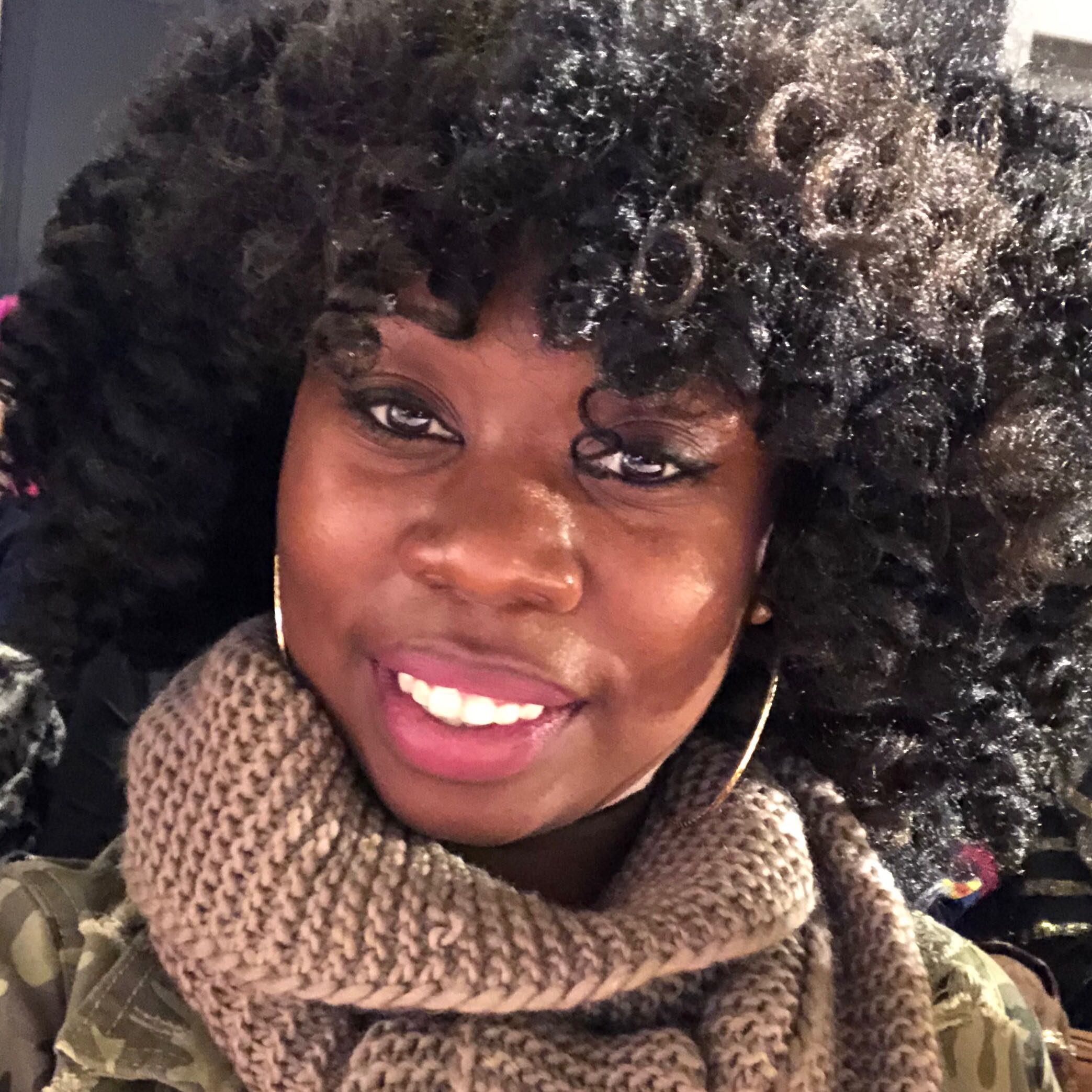 Establishing an online presence is the first go-to marketing idea for almost any industry. Try building a website specifically dedicated to your book, so you have one central place for people to find out about your book and potentially buy it. Use Domain.com to find a custom domain so your website can be easily identifiable, build your site from its customizable templates, and host it on their servers. It even gives you a custom business email address created under your domain. Find your custom domain today.
---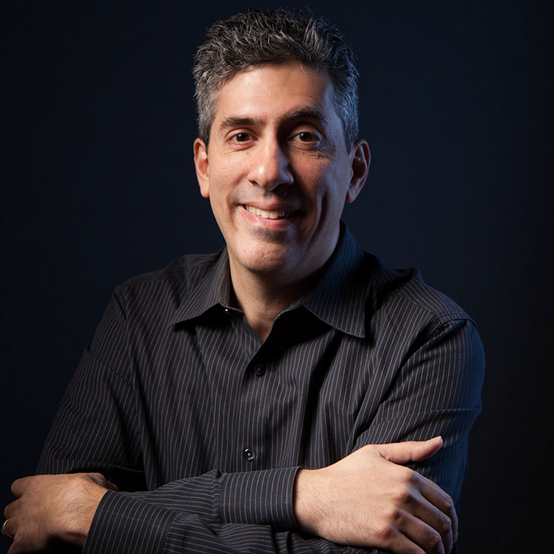 2. Create a Compelling Brand Identity
Adam Cole, Musician & Author, A Jazz Musician Who Writes Books
Most authors I know write books about many different things, and it's difficult for them to only focus on one to the exclusion of all their other interests. Nevertheless, it's necessary so as not to confuse your potential best audience. For years, I attempted to create a brand name that united my various offerings, with modest success. Then, finally, I thought about who I was and what I did and left all the things I was interested in by the wayside. I settled on A Jazz Musician Who Writes Books. While each element — the jazz musician and author — are fairly run of the mill, the combination is unusual.
In addition to creating a compelling picture of who I am, it lets people who are interested in jazz know I'm an author and people who are interested in books know that I'm a jazz musician, highlighting my place in two demographics.
---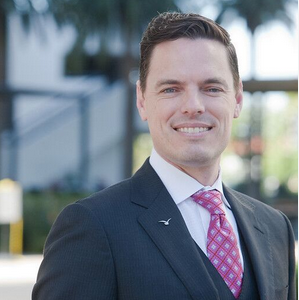 3. Gift a Signed Copy to Target Clients
Scott G. Eichler, Author & Investment Advisor, Newport Wealth Advisors
I published a book a year ago and reached bestselling status on Amazon in August. The real value of the book has not been in the sale of the book for me. My book has been the single-best business card I could ever ask for and has resulted in a wealth of referrals. After I meet with a client, I ask a simple question. Who do you know that would benefit and enjoy reading our book? I then ask for an address and phone number, so I can FedEx the book. After the book arrives, I call the recipient and explain my relationship to them through their friend or my client. Typically, we'll speak for 5 to 10 minutes.
I've been able to create new clients and appointments consistently from this simple system. This is a calling card that comes with and creates credibility by providing the end user value.
---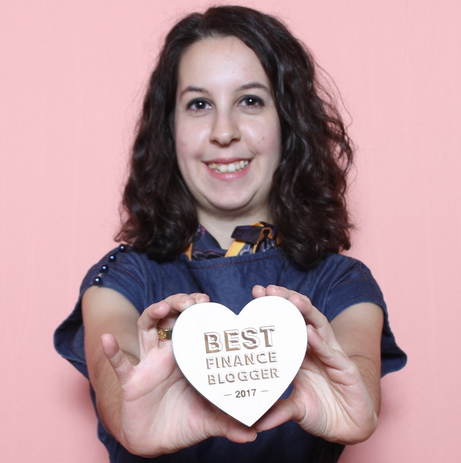 4. Combine the Human Aspect with Storytelling
Amanda Abella, Owner & Creator, AmandaAbella
Go beyond just storytelling and combine it with the human touch to make marketing magic. First, identify precisely who your audience is and what your audience is looking for. Ask. Interact. Don't just assume you know. The boring term for this is market research. Next, bring in the humanity. Be real. Give people a persona they can identify with. Relate your hero's journey — the struggle, the challenges and how you eventually triumphed. People resonate with dark times and uphill battles. Combine the human aspect with storytelling to give your story life.
Finally, use that story everywhere to get people to respond, be motivated, move and take action. Put it in various forms on all your social media, your website, when you talk to people and when you do interviews. Absolutely everywhere. Give people something to aspire to and they will.
---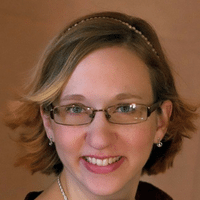 Once your book is published, getting the word out about it can still be difficult and time-consuming in such a saturated market. Hire a freelance marketing professional to market your book to a more targeted audience for as little as $5. The freelancer professionals from Fiverr will promote your ebook to active readerships or target a more specific audience by interviewing you then promoting the interview to their social media and blog followers. Click here to browse freelancers.
---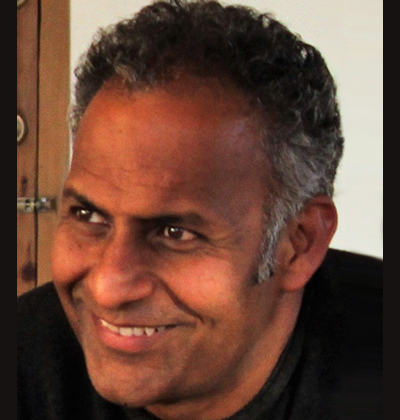 6. Crowdsource Your Book's Title
Chetan Mahajan, Author & Founder, Himalayan Writing Retreat
People will tell you that your book should have an intriguing, captivating name, but that is easier said than done. As an author, you want a name which sells but also one which is true to you and your book. When I had finished my book — a diary from a month I spent in an Indian jail — I was tied up in knots about the title. So I decided to ask my readers.
I made a list of the title options which I found acceptable. I tried hard to include names that I was not very sold on too. My final list had five names.
I found a bunch of people who I thought would be my potential readers, showed them the list and asked them to rank the titles
Put all the numbers together to figure out the winner.
The name that won was not the one that I liked most, but I went with it. Now, I think "The Bad Boys of Bokaro Jail" was a good choice.
---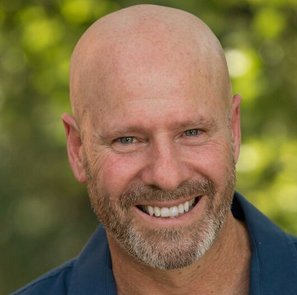 7. Market Your Book on YouTube
Rick Lite, Founder, Stress Free Book Marketing
Most authors focus on a set number of popular marketing strategies and overlook one of the most successful ones. Creating a robust YouTube channel can be instrumental in an author's success. Beyond a book trailer, an author can create short theme-based videos — 45 to 90 seconds in length — designed for the target audience. Video creation and editing have become easier for the average person to master.
Beyond the popularity and effectiveness of video promotion, creating a YouTube channel with dozens of videos all with a searchable title, text, keywords and the proper links to selling points will increase an author's chance of being found through organic Google searches. Creating a YouTube channel takes a generic marketing tip and turns it into an actionable and highly effective strategy.
---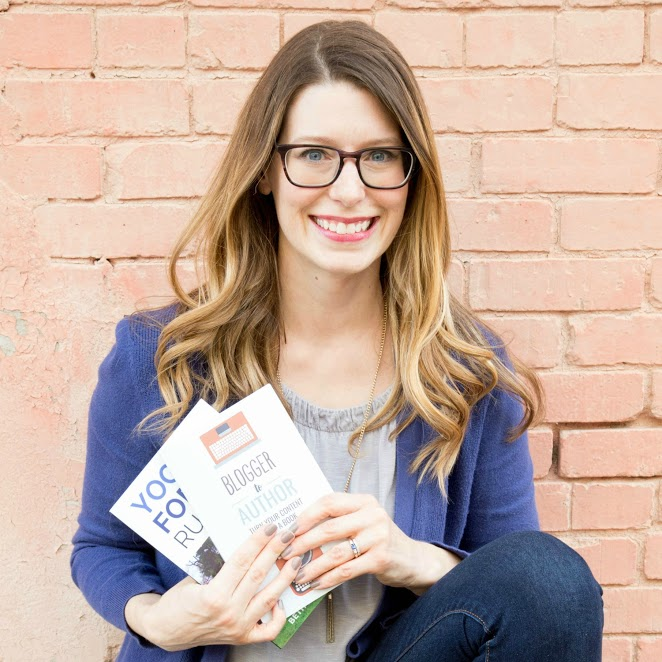 8. Choose the Social Media Platform with the Fastest Connection
Beth Brombosz, Ph.D., CEO & Book Strategist, Blogger to Author
When it comes to book marketing — and marketing in general — you'll hear that you should be promoting your book on social media. If you're crunched for time — and who isn't — it's smart to focus on the social platforms that build the fastest and strongest connections. These days, that's using video and audio. Your audience will get a better sense of who you are with these media, and they'll grow to know and like you much faster than they would through written words or static images. A great way to ease your way into using video to market your book is to use Instagram Stories and, to some extent Facebook Stories if your audience is primarily on Facebook. You can create up to 15 seconds of video at a time as part of your story, so there's no pressure to make a huge, complicated video.
Instagram Stories are naturally rawer, so you don't have to be completely camera ready or speak perfectly. Promoting your book on platforms like Instagram Stories doesn't have to be incredibly stressful, either. You could share some behind-the-scenes looks into the making of your book, like getting your cover or book back from a book designer, completing a draft of a section or chapter (even reading a short section!) or even ask for your audience's help picking an author photo.
---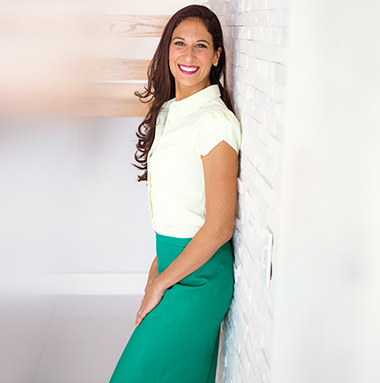 9. Take a Personal Approach and Share Your Story
Jasmin Terrany, LMHC, Author & Personal Life Expert, JasminTerrany.com
When marketing my book "Extraordinary Mommy: A Loving Guide to Mastering Life's Most Important Job," I acknowledge the pain points of moms — that although they love their kids more than anything, it can still be extremely challenging to be a parent. Through my own sharing, I speak of my desire to be an extraordinary mommy and the guiding principles I return to when times are tough. I share of the origins of these principles, the extraordinary parenting I received and my feelings of unworthiness for not having earned this kind of extraordinary childhood. Then, I take a deep dive into the unexpected, tragic death of my mother. I reflect on the divine day when my daughter was born on the first anniversary of my mother's death and my realization that not only did I deserve the extraordinary parenting I received, but all children do.
As this book poured through me, I realized that although there is nothing more powerful than a mother's love, we need to develop the skills and strategies to lead with this love, especially in the most challenging moments.
---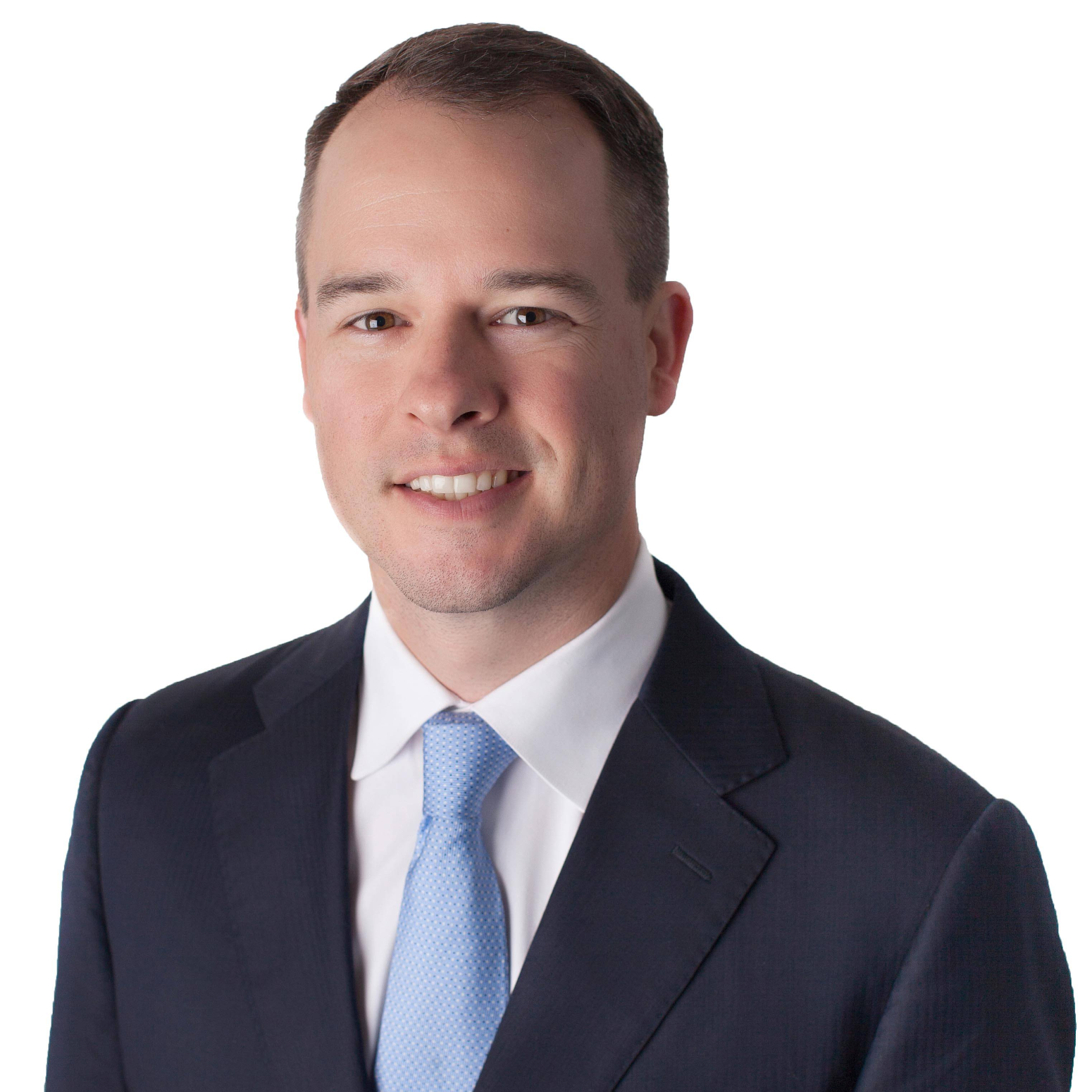 10. Grow Your Email List
Rusty Shelton, Senior Marketing Strategist, Advantage/Forbes Books
An engaged email list is one of the most important assets an author can have, but few know how to build it effectively. Most authors offer a free chapter or white paper on their websites but, unless they are already well known, those rarely work as a good engine for the growth of an email list. Instead, focus on interactive content — a free quiz or assessment that gives your book's audience a way to dip their toe in the water before they buy the book.
The magic in a good quiz or assessment is multilayered:
It gives your audience free, personalized value. Instead of you giving them something you think is valuable in the form of a free download, you give them something they think is valuable, which is learning something about themselves.
It gives potential readers a way to dip their toe in the water with your content before they buy your book. For example, the confidence quiz was a great entry point for "The Confidence Code," which was a multiple week New York Times bestseller. Potential book buyers could take the quiz, figure out if they have low, medium or high confidence and get a quick rundown of tips from the book and then buy it from there. That quiz has been taken almost 200,000 times during the past few years.
---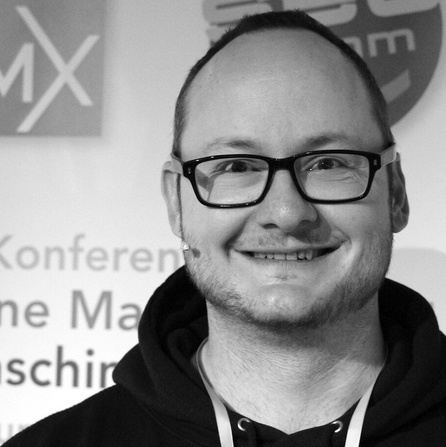 11. String Together a Variety of Influencer Activities
Joe Sinkwitz, CEO, Intellifluence
As a first step, let's assume the book is sold on Amazon. As a platform, Amazon is unparalleled in reach and makes for a fantastic landing page to send traffic to. Within Amazon itself, authors can designate periods to give away e-books for free to drive reviews and future sales. Using this setting, an author can approach several of the thousands of e-book-centric Facebook groups to pitch the newly created book to millions of individuals that enjoy reading. Next, as the one-week promotional period comes to an end, the author can create a multiple medium influencer campaign designed to drip in high-quality reviews continuously and start to take up the search listings space. In this phase, the author can pay YouTubers to create a very descriptive review, sending traffic directly to the Amazon product page, Twitter influencers can be paid a nominal fee to amplify the best of the YouTube reviews and, finally, blog reviewers can be commissioned to write posts on their critique of the book.
Done properly, this can result in the book listing, several video reviews, multiple blog reviews and recent tweets all ranking in Google surrounding the book launch. Since multiple touchpoints is a tenant of branding, not only will the influencer campaigns drive sales and act as reputational management control in search but the multiple mediums used will also help to drive a compulsion to purchase the book by the desired audience.
---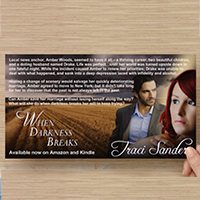 12. Leave Conversation Cards in Strategic Places
Traci Sanders, Author, A Word With Traci
I highly suggest you make up some promotional "conversation cards" as I call them.
They are teaser cards you can leave in local, target-rich establishments. You can include your book's blurb, an excerpt, a list of your favorite reviews or anything you wish to have associated with your books. If your budget allows, leave these cards in targeted areas along with a couple of copies of your books. It may be a good idea to include a note that says, "If you enjoy this story, take the card, but please leave the book for others to enjoy. Thanks."
---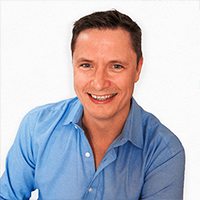 13. Present Your Book's Sales Through Visually Compelling Charts to Encourage More Purchases
David Mercer, Tech Entrepreneur & Published Author, SME Pals
Use an accurate, hourly sales and price tracking service, such as RankTracer. It generates printable charts that can show off the sales performance and price changes for any book easily. Often, we embed this visually rich content into our tweets and content as a way to make it more compelling. These book sales and price charts are shareable via social media easily, and they come with the name of the product along the top of the chart, making it a great way to offer proof of success or show how well your products are doing in comparison to others. Nothing generates sales like evidence that other people are buying your book.
---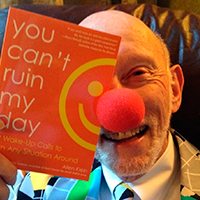 14. Respond to Newspaper Articles and Website Queries
Allen Klein, Award-winning Speaker & Author, AllenKlein.com
To market one of my books, I responded to any newspaper article that had any sort of tie-in to the subject of my book. I'd write a letter to the editor, commenting on the article and mentioning the title of my book in my signature line. One time, they included my book title in my response, giving me national coverage to "The Healing Power of Humor." Remember, since you've written a book on the subject, they consider you an expert and are therefore more apt to use your letter. These days I do the same online with HARO (Help a Reporter Out). Media needs content, so provide it to them whenever you have a tip and especially when it relates to the subject matter of your book.
Interested in using HARO as well? Here's our guide to using HARO to get press.
---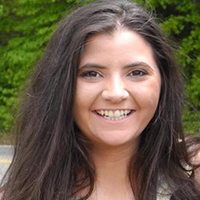 15. Create a Blog Dedicated to Your Book
Hayley Greenhouse, President & Founder, Greenhouse Communications
After writing a book, more writing may sound exhausting, but starting a blog is a great way to market your book. By creating a blog based off of your book, you can gain email subscribers and more people to try to sell your book to.
---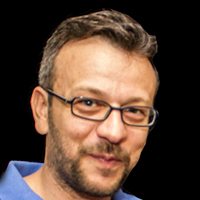 16. Promote Your Book to People Who Engaged with Your First Facebook Ad
Alex Chris, Digital Marketing Consultant & Author, reliablesoft.net
One of the best ways to market your book effectively is through a two-step Facebook ad campaign. The trick to increasing your return on investment is to run a Facebook campaign and target a broad audience at first. Then run a second Facebook ad to go after the group of Facebook users that showed an interest in the initial ad promoting your book. This increases the chances of making the sale while keeping costs low.
---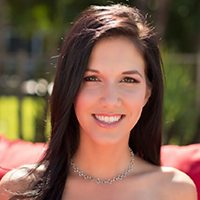 17. Reach Out to Top Reviewers at Goodreads.com
Alessandra Torre, New York Times Bestselling Author, AlessandraTorre.com
Goodreads.com is the number one social media network for readers. It is the place where more than 50 million serious readers review, recommend and discuss books. Create an author profile, and then look at books similar to yours or authors similar to your style. Find the top reviewers who have reviewed their books. Reach out to those reviewers with a polite message introducing your book and offering a free advance review copy. Reviews by top reviewers will not only boost your book's credibility but will also expose your novel to all of the followers of those reviewers.
---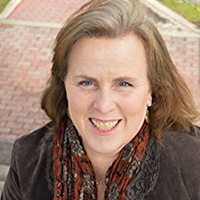 18. Hold a Giveaway Raffle to Get More Purchases and Reviews
Stacey Greene, Author, 'Stronger Than Broken'
I blasted to all my social media followers and my email list that for three days, my e-book would be on sale for 99 cents. Anyone who bought during those three days and posted an Amazon review would be put into a drawing for a Kindle Fire. Getting reviews on Amazon quickly and offering the book for a lower price was a great way to kick-start an otherwise unknown book and unknown author. This promotion only cost me the price of a Kindle and a bit of time to email and social media blast.
---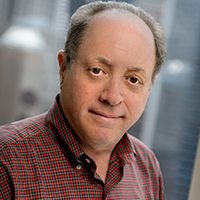 19. Hire a PR Professional to Promote Your Book
John Goodman, PR Professional, John Goodman Public Relations & Media Placement
If you don't have media coverage for a book launch, nobody is going to know about it. Media coverage and social media mentions are a huge factor in creating awareness and, hopefully, sales. One little-known factor that most authors don't realize is that the publisher rarely has the resources and time to do a good job creating PR buzz. If you self-publish, like so many authors do today, you must hire a PR professional to help create awareness. Authors normally come to me for two reasons. Their book has been launched, and the publisher is getting no media coverage, or this is the author's second or third book, and he or she knows from experience the book needs outside PR help.
---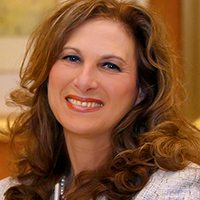 20. Present Draft Chapters and Get Feedback from Your Ideal Readers
Joan Michelson, Executive Producer, Host & Coach, Green Connections Radio
Running draft chapters by people you know who fit your ideal reader profile — and who you trust to give you solid, honest feedback — will help on several levels. Understanding the ideal readers' touchpoints will help you discover places and ways to market your book that you might miss and that might spread your message exponentially as well as be quite lucrative.
---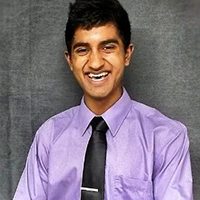 21. Distribute Bookmarks or Other Book-related Items
Nihar Suthar, International Author, NiharSuthar.com
I hand out bookmarks with inspirational quotes on them or useful book items like a book holder that leaves your book open while eating so you can read hands-free. Most of these items cost very little but, since they are meaningful, usually the people I give them to make use of them or save them. On each item, I include my name, website and book title. Many people have learned about my book through these gifts.
---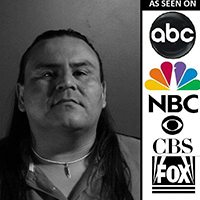 22. Hold a Book Raffle at the Local Library
Dennis Clause, Author & Publisher, Green Road Publishing
Donate two copies to your local library and give away five free copies as part of a raffle at the local library. Because you are giving it away and not selling it, you can have the local radio station put it on public service announcements, which is free for nonprofits. The library can also email friends of the library telling them how you're giving away free copies of your book. It is best to give a book on Saturday between 11 a.m. and 2 p.m. That is the busiest time of the week for the library, and there will be a lot of foot traffic.
---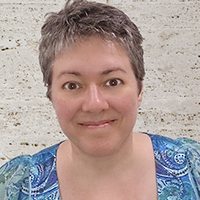 23. Host a Different Promotion Every Few Days
Karen Dimmick, Bestselling Author & Host, Bookthority
While there are lots of different, effective ways to do this, one of the best ways I've found is "promo stacking." This is where you map out the first 30 days of your book launch with different paid book promos each day. Do this to give your book a boost at the start because that is what will help get it noticed when you don't have a mailing list, and you're an unknown author.
---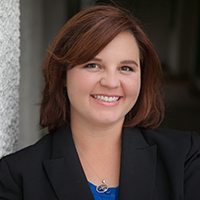 24. Demonstrate Your Expertise Through Presentations & Speaking Engagements
Erica Olson, Founder & President, Speak Simple
I do presentations to promote my book. The presentation gives the audience a taste of my message and knowledge, so they feel more comfortable spending money on my book.
---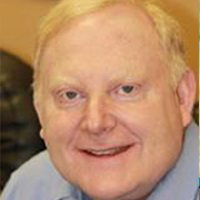 25. Include Your Book Title in Your Email Signature
Steve Turner, Principal, Solomon/Turner Multimedia PR
Add your book title and authorship to your email signature. This is so easy and simple that it is often overlooked. If you send out thousands of emails per year — and who doesn't? — why not use it as a marketing tool? Under your name, put "Author of [Book Title]." It lets your business colleagues, clients, friends and others know that you wrote a book, that you are a thought leader in the industry and perhaps you might know something to help them in their business endeavors.
---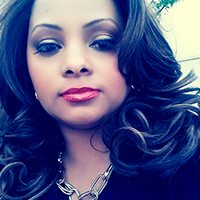 26. Drive Excitement Through a Video Trailer for Your Book
Tracey Bond, Chief Publicist & Bestselling Author, Beneficience
Video trailers for books should attract, engage, entertain, impact and interact with your ideal readers. Include live book signing appearances and creative audio and video testimonial clips from reviewers. These marketing resources should be integrated with "new media technology" and then delivered to book consumers to drive their decision dynamically to complete the transaction process.
---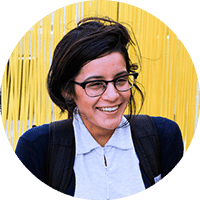 27. Use Instagram Before, During & After Launch
Destiny Lalane, Lifestyle Entrepreneur, Life with Destiny, LLC
If your book is just an idea, you can use Instagram to create a following and community around common themes in your book to test whether or not there is an audience for your book. If your book is currently being written, you can offer your followers on Instagram a free download of one of the chapters in your book to pique their interest — teasing them to purchase the book when it launches. This is also a great way for self-publishing authors to presell their book to finance their project. If your book has already been published, Instagram is a great place for you to reach out to related influencers to have them promote your book to their audience.
---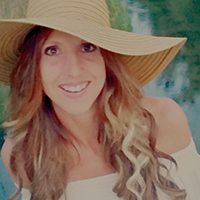 28. Be Included in Your Book Club's Email Campaign
Bekka Brooks, Author, BekkaBrooks.com
As an author, I am not just passionate about writing — I am also passionate about reading. Through the years, I have become a member of multiple online book clubs. So, after the release of my memoir, "Letters To A Sociopath," I contacted these clubs and asked for my book to be featured in their future email campaigns. I certainly did not expect that the relatively small effort would prove to be such an effective marketing tactic. I have witnessed a dramatic sales increase each time my book has been featured.
---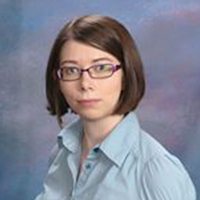 29. Create Colorful Business Cards to Introduce Your Book
Connie Dowell, Author, ConnieBDowell.com
One effective in-person book marketing technique is to print business cards for your book or series: one side of the card being the cover image, the other side having a quote from the book or a short blurb and a link to where you can buy the book. They are more eye-catching than traditional business cards and much easier to carry with you than copies of your books.
---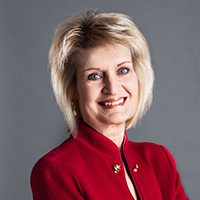 30. Package Your Book with a Companion Workbook and Training Program
Dianna Booher, Bestselling Author & CEO, Booher Research Institute
Create a self-study learning system around the book's content by creating a companion workbook or journal to sell with your book. People place a much higher value around such a system over a single book. Build a training program around the book's content and license the total package to major corporations and associations to offer to their employees.
---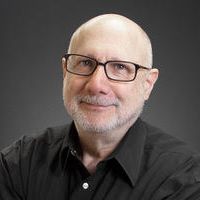 31. Meet Potential Readers at Trade Shows
Evan Leepson, Author, CriticalConnectionsBook.com
My book is aimed at small business owners and entrepreneurs and here is what works for me. I go out and talk to potential buyers by exhibiting at local or regional trade shows. You can also conduct a workshop or seminar and include the retail price of the book in the registration fee.
---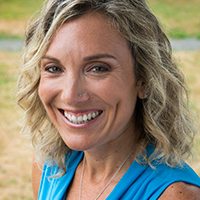 32. Build Partnerships with Establishments
Tara Kay, Pharm.D., MBA, Author, Kenko Wellness
Call local bookstores or your old college bookstore and ask if they would host an author book signing. Local farmers' markets are a great way to gain exposure for an author. Some allow vendors to sell goods other than local produce and food. Host a once-a-month book signing at a local restaurant. Some restaurant owners might be willing to give a discount for book signing attendees, giving both the author and the restaurant exposure.
---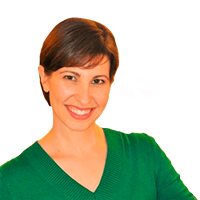 33. Pitch Your Creative Ideas to the Press
Melanie Downey, Small Business Brand Innovator & PR Expert, MelanieDowney.com
Get creative in how you promote yourself to the press. This one takes a little bit of thinking, but it's free. It can get your book in front of a whole new audience, and it works for both fiction and nonfiction writers. Think about how you can tie into ideas that the press is already going to be writing or talking about, that are related to a topic in your book. If you're a science fiction writer, you could talk about how to decorate your house to look like a scene in your book for Halloween. If you have a business book on accounting, go beyond tax time and pitch an idea like, "What you need to be doing in August to make tax prep easier in April" to business journals, magazines and even talk radio.
---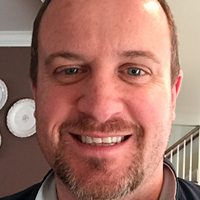 34. Put Up a Billboard Advertisement
Brian Dwyre, Owner, Kidioke
Some of the unorthodox approaches I have taken to getting my products known include posting two billboards — one of which got me on "The Howard Stern Show" briefly and the other one called the attention of Jimmy Fallon and Justin Timberlake. I have also been able to get a celebrity endorser for my children's books. I like to take some big bang risks in business to get my brand known, but I also concentrate on grassroots marketing.
---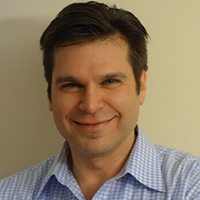 35. Network with Other Professionals in the Same Niche
Dr. Bill Kalatsky, Author, PiranhaYama
If you write about your passion, it's likely that others have the same passion. Want to make the world better? Lots of others want to support you already. They will be the first audience to reach out and connect to. If you find your passion and can bridge to the passion of others, you are speaking to those who are already on your team.
---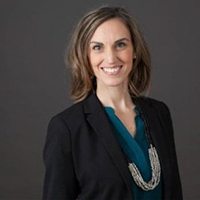 36. Involve PR and Marketing Experts Even While You are Still Writing Your Book
Amanda Sutton, Owner & Principal, Catalyst Communications Choreography
When it comes to writing, authors know best. When it comes to packaging for sale, PR people know best. Remember, there is not only your readers to think about, but there are also editors, critics, enthusiasts, bloggers and experts, and you will need to reach them all to make any real impact. We like to be involved around the time you have your outline or chapter breakdown flushed out. Put it all on the table. This team will be more able to dissect and pull out the core messages and look for key indicators, patterns, flow and opportunities inside each chapter to make the book come together and even expand its shelf life.
---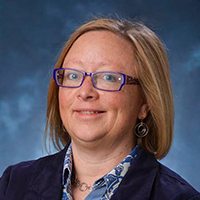 37. Write Articles Related to Your Book Theme for Online Publications
Lesley Smith, Author, LesleySmith.com
A great way to market a book is via writing nonfiction articles. If you're a nonfiction author, this is a slam-dunk — just write about the same topic as your book. If you're a fiction author, it can be a little more tricky. In that case, you should write about topics addressed in the novel or related to why you wrote it. In terms of where to submit these articles, it's very important to do your research. Make sure your article's content is compatible with the publication and that they publish third-party content. The bottom line is to keep your audience in mind. You want to give article readers the same kind of quality content that you provide in your books.
---
Over to You
Writing a book is not an easy feat. You put a lot of heart and effort into finishing your masterpiece. Hopefully, the list above has helped you decide on your next move in marketing your page-turner so you can reach your dream of becoming a bestselling author.