In recent years, the book industry has evolved tremendously. With the advent of tools that make becoming a self-published author much easier, the already crowded book market has become even more saturated. But do not lose hope! With the right book marketing strategy, your writing career does not have to end in tragedy. Take a page out of the pros' books. We bound together their best book marketing ideas to help you get started:
---
After writing a book, more writing may sound exhausting — but starting a blog is a great way to market your book. By creating a blog based off of your book, you can gain email subscribers and more people to try to sell your book to.
Get started with our 7 step guide to creating and marketing a blog using WordPress.
---
2. First target a wide audience on Facebook, then promote your book to people who engaged with your first ad.
Alex Chris, Digital Marketing Consultant & Author, Reliablesoft.net
One of the best ways to effectively market your book is through a two step Facebook ad campaign.
The trick to increase your ROI is to run a Facebook campaign and target a broad audience at first.
Then run a second Facebook ad to go after the group of Facebook users that showed an interest in the initial ad promoting your book. This increases the chances of making the sale while keeping costs low.
Check out our guide on Facebook advertising to learn step by step how to implement this Facebook strategy.
---
3. Reach out to top reviewers at Goodreads.com
Alessandra Torre, New York Times Bestselling Author
Goodreads.com is the #1 social media network for readers. It is the place where over fifty million serious readers review, recommend, and discuss books. Create an author profile, then look at books similar to yours, or authors similar to your style. Find the top reviewers who have reviewed their books.
Reach out to those reviewers with a polite message introducing your book and offering a free advance review copy.
Reviews by Top Reviewers will not only boost your book's credibility, but it will also expose your novel to all of the followers of those reviewers.
---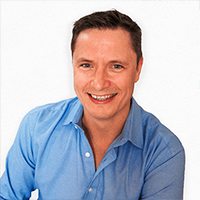 Often, we embed this visually rich content into our tweets (and content) as a way to make it more compelling. These book sales & price charts are easily shareable via social media and they come with the name of the product along the top of the chart – making it a great way to offer proof of success, or show how well your own products are doing in comparison to others.
Nothing generates sales like evidence that other people are buying your book.
Thinking of creating your own chart? Here's our review of the best chart software for your business.
---
5. Hold a giveaway raffle to get more purchases and reviews
I blasted to all my social media followers and my email list that for three days, my eBook would be on sale for 99 cents. Anyone who bought during those three days AND posted an Amazon review would be put into a drawing for a Kindle Fire.
Quickly getting reviews on Amazon and offering the book for a lower price was a great way to kick start an otherwise unknown book and unknown author. This promotion only cost me the price of a Kindle and a bit of time to email and social media blast.
---
6. Hire a PR professional to promote your book.
John Goodman, PR Professional, John Goodman PR
If you don't have media coverage for a book launch, nobody is going to know about it. Media coverage and social media mentions are a huge factor in creating awareness and hopefully, sales.
One little known factor that most authors don't realize is that the publisher rarely have the manpower and time to do a good job creating PR buzz. And if you self-publish, like so many authors do today, you must hire a PR professional to help create awareness.
Authors normally come to me for two reasons: Their book has been launched and the publisher is getting no media coverage. Or this is the author's 2nd or 3rd book and they know from past experience they need outside PR help.
We highly recommend using eReleases to get your press release distributed to many major websites for a small one-time fee. Click here to check it out.
---
7. Present draft chapters and get feedback from your ideal readers.
Joan Michelson, Executive Producer, Host & Coach, Green Connections Radio
Running draft chapters by people you know who fit your ideal reader profile — and who you trust to give you solid, honest feedback – will help on several levels.
Understanding the ideal readers' touchpoints will help you discover places and ways to market your book that you might miss and that might spread your message exponentially, as well as be quite lucrative.
---
8. Distribute bookmarks or other book-related items.
I hand out bookmarks with inspirational quotes on them or useful book items (e.g. a bookholder to leave your book open while eating so you can read hands-free). Most of these items cost very little, but since they are meaningful, the people I give them to usually make use of them or save them.
On each item, I include my name, website, and book title. Many people have learned about my book through these gifts.
---
9. Do not underestimate the power of homegrown book sales.
Traci Sanders, Award-Winning Author, A Word With Traci
Your local area is a great place to get the word out about your books and start building your fan base, because these are people who already know you. They know what type of person you are, and most people are willing to support local authors if they are approached in person.
We listed 35 local marketing ideas and resources from the pros.
---
10. Leave conversation cards in strategic places that explain what your book is all about.
I highly suggest you make up some promotional "conversation cards" (as I call them).
They are basically teaser cards you can leave in local, target-rich establishments. You can include your book's blurb, an excerpt, a list of your favorite reviews, or anything you wish to have associated with your books.
If your budget allows, leave these cards in targeted areas along with a couple of copies of your books. It may be a good idea to include a note that says, "If you enjoy this story, take the card, but please leave the book for others to enjoy. Thanks."
---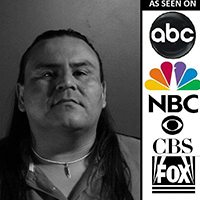 The library can also email friends of the library telling them how you're giving away free copies of your book. It is best to give a book on Saturday between 11am and 2pm. That is the busiest time of the week for the library and there will be a lot of foot traffic.
---
12. Build excitement during the first month by hosting a different promotion every few days.
Karen Dimmick, Bestselling Author & Host, Bookthority
While there are lots of different, effective ways to do this, one of the best ways I've found is "promo stacking". This is where you map out the first 30 days of your book launch with different paid book promos each day.
Do this to give your book a boost at the start because that is what will help get it noticed when you don't have a mailing list and you're an unknown author.
---
13. Demonstrate your expertise through presentations/speaking engagements.
Erica Olson, Founder & CEO, Speak Simple
I do presentations to promote my book. The presentation gives the audience a taste of my message and knowledge, so they feel more comfortable spending money on my book.
---
14. Include your book title in your email signature.
Add your book title and authorship to your email signature. This is so easy and simple that it is often overlooked.
If you send out thousands of emails per year (and who doesn't?), why not use it as a marketing tool? Under your name, put "Author of [Book Title]". It lets your business colleagues, clients, friends and others know that you wrote a book, that you are a thought leader in the industry, and perhaps you just might know something to help them in their business endeavors.
---
15. Show snippets of people reading your book in a video.
Samson Adepoju, Founder & CEO, Salon Your Way
A good way to market your book is through video. Take the book wherever you go and have people read a paragraph that will evoke an emotion from them.
Make sure you get a clip of them reading the passage to themselves (not aloud) and then their reaction. With their permission, you can then use that video on your site, Facebook and various other places. You can even create a video montage with the clips strung together.
Check out how you can create professional videos using your mobile phone.
---
16. Drive excitement through a video trailer for your book
Tracey Bond, Chief Publicist & Bestselling Author, Beneficience
Video trailers for books should attract, engage, entertain, impact, and interact with your ideal readers. Include live book signing appearances and creative audio/video testimonial clips from reviewers.
These marketing resources should be integrated with 'new media technology' and then delivered to the book consumer to dynamically drive their decision to complete the transaction process.
---
17. Always have your book with you, everywhere you go.
The best way to market your book is to always have it with you. In this world of 4,000+ books being uploaded on the internet daily, it is very difficult to rise above the crowd.
I once threw my trail guide on stage at a Sammy Hagar conference and he picked it up, read the title "The Four Wheel Drive Trails of Arizona" and then stated he had tomorrow off and might go four wheeling.
I often bring my monster truck along in tow as the bright yellow body and large tires draw attention. Then I leave copies of my book propped up where people can see it in my vehicle, have a sign for the business on my vehicle, and leave business cards accessible under my windshield wipers complete with a QR code fast link to my website.
---
18. Think outside the bookstore.
Authors must be their own best salespersons and find alternate avenues to further promote themselves and their work. Proactive authors can arrange bookstore signings, partner with like-minded businesses which can sell books on a consignment basis, and schedule talks to groups (and set up a display table to sell books).
Personally, I have sold a copy of my book to my dentist (to offer as reading material for waiting patients), have become increasingly active on social media (Twitter and Facebook), and often write in support of my books – meaning, I provide newspaper, magazine, website, and/or guest blog content pertaining to my own subject matter expertise.
These supplied stories will often include a closing contributor bio in which I can mention my name, book titles, and website address- meaning free publicity!
---
19. Use Instagram- before, during, and after launch.
If your book is just an idea, you can use Instagram to create a following and community around common themes in your book to test whether or not there is an audience for your book.
If your book is currently being written, you can offer your followers on Instagram a free download of one of the chapters in your book to pique their interest- teasing them to purchase the book when it launches. This is also a great way for self-publishing authors to pre-sell their book to finance their project.
If your book has already been published, Instagram is a great place for you to reach out to related influencers to have them promote your book to their audience.
Check out our guide to Instagram advertising.
---
20. Be included in your book club's email campaign.
As an author, I am not just passionate about writing, I am also passionate about reading. Over the years, I have become a member of mulitple online book clubs.
So, after the release of my memoir, Letters To A Sociopath, I contacted these clubs and asked for my book to be featured in their future email campaigns.
I certainly did not expect that the relatively small effort would prove to be such an effective marketing tactic. I have witnessed a dramatic sales increase each time my book has been featured.
---
They are more eye-catching than traditional business cards and much easier to carry with you than copies of your books.
You can make a business card in seven easy steps.
---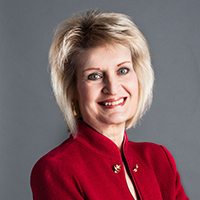 Build a training program around the book's content and license the total package to major corporations and associations to offer to their employees.
---
23. Meet potential readers at trade shows.
My book is aimed at small business owners and entrepreneurs and here is what works for me. I go out and talk to potential buyers by exhibiting at local or regional trade shows.
You can also conduct a workshop or seminar and include the retail price of the book in the registration fee.
Here are our top trade show display ideas to help you stand out.
---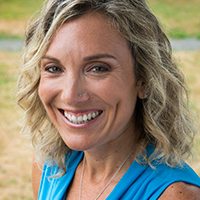 Host a once-a-month book signing at a local restaurant. Some restaurant owners might be willing to give a discount for book signing attendees- giving both the author and the restaurant exposure.
---
25. Pitch your creative ideas to the press and get featured.
Melanie Downey, Small Business Brand Innovator & PR Expert
Get creative in how you promote yourself to the press. This one takes a little bit of thinking, but it's free. It can get your book in front of a whole new audience, and it works for both fiction and nonfiction writers.
Think about how you can tie in to ideas that the press is already going to be writing or talking about, that are related to a topic in your book. If you're a sci-fi writer, you could talk about how to decorate your house to look like a scene in your book for Halloween.
If you have a business book on accounting, go beyond tax time, and pitch an idea like, "What you need to be doing in August to make tax prep easier in April" to business journals, magazines, and even talk radio.
---
26. Use social media.
Create a fun contest for your followers to post a picture of themselves with your book for a grand prize. This creates a widespread wave of social media marketing. The more people that participate, the more eyeballs, the better!
We share with you 25 Facebook marketing tips.
---
27. Respond to newspaper articles and website queries.
Allen Klein, Award-Winning Speaker and Author
To market one of my books, I responded to any newspaper article that had any sort of tie-in to the subject of my book. I'd write a letter to the editor- commenting on the article and mentioning the title of my book in my signature line.
One time, they included my book title in my response- giving me national coverage to The Healing Power of Humor. And remember, since you've written a book on the subject, they consider you an expert and are therefore more apt to use your letter.
These days I do the same online with HARO (Help a Reporter Out).
Media needs content, so provide it to them whenever you have a tip and especially when it relates to the subject matter of your book.
Interested in using HARO, as well? Here's our guide to using HARO to get press.
---
28. Solve people's problems with your book.
Neil Patel, Bestselling Author & Co-Founder, GenCom Solar
If you are bootstrapping, the best thing to do is solve people's problems. Find conferences, blogs, posts, and podcasts which relate to your topic and engage.
In addition, there are multiple platforms to put your book on. Consider giving your book away for free. This is the strategy I used on Amazon to get my book out there.
---
29. Put up a billboard advertisement.
Some of the unorthodox approaches I have taken to getting my products known, include posting two billboards- one of which got me on the Howard Stern show briefly and the other one called the attention of Jimmy Fallon and Justin Timberlake.
I have also been able to get a celebrity endorser for my children's books. I like to take some big bang risks in business to get my brand known but I also concentrate on grass roots marketing.
How much does billboard advertising cost? We give you the answers in this article.
---
30. Maximize your contacts.
Throughout my book tour, I have leaned on relationships I have cultivated throughout the years- from book events to speaking engagements.
Contacts can include those who sit on library boards, other authors, teachers, media personalities or book club members. People view writing and releasing a book as a big-time accomplishment (and rightly so!) and authors need to capitalize on that excitement.
---
31. Start educational and inspirational online conversations around your book's topic.
Michella Chiu, Founder & Admissions Consultant, PROFEDVICE
Depending on the online hangout place of your target audience, the platform can be Facebook, Twitter, a blog or even a formal website for the book.
People nowadays do not accept hard advertisements, but enjoy educational and inspirational conversations instead.
So, encourage potential readers of your book to discuss some broader themes or ideas included in the book online. This can start before the book is launched. The key is to make yourself, as the author, available online in the conversation. Then, potential readers will not find your book aloof or distant.
---
32. Win the support and endorsement of industry influencers.
I've long been a believer in getting influencers to endorse my stuff. I watched it work many times, starting in 2003 when I published a book with a cover endorsement by Jack Canfield.
My seventh book, Grassroots Marketing for Authors and Publishers, went to press with very prominent endorsements in the independent publishing world, including Dan Poynter, John Kremer, and Fern Reiss. When I went to an executive at Infinity Publishing for an endorsement, I got not only an endorsement but an offer to publish.
---
33. Connect and get the support of others with the same passion.
Dr. Bill Kalatsky, Author, Piranha Yama
If you write about your passion, it's likely that others have the same passion. Make the world better? Lots of others want to support you already! They will be the first audience to reach out and connect to.
If you find your passion and are able to bridge to the passion of others, you are speaking to those who are already on your team.
---
34. Involve PR and marketing experts even while you are still writing your book.
When it comes to writing – authors know best. When it comes to packaging for sale – PR people know best!
Remember, there is not only your readers to think about, there are editors, critics, enthusiasts, bloggers, experts – and you will need to reach them all to make any real impact.
We like to be involved around the time you have your outline, or chapter breakdown flushed out. Put it all on the table. This team will be more able to dissect and pull out the core messages, look for key indicators, patterns, flow and opportunities inside each chapter to make the book come together and even expand its shelf life.
---
35. Distribute free autographed copies of your books in creative ways.
I like to put my books in the seat back pockets of first class airplane seats. I inscribe them with my autograph and a note, "Yes, this book belongs to you now. Read it and pass it on."
I also place them on the front tables of airport bookstore displays – with a note inside that says, FREE PROMOTIONAL COPY. I've booked several high paying speaking jobs as a result of someone picking up my FREE books.
---
36. Put together meet-the-author events and utilize alternative sales locations.
I sell on the major ecommerce sites but the majority of sales have come from meet-the-author events and getting my book for sale in "alternative" locations, such as the local airport gift shop, area wineries, etc.
To help you in organizing your event, we have an event planning checklist and how-to guide.
---
37. Request reviews from bloggers and online publications.
Query leading blogs and online magazines in your field or niche, and ask for reviews of your published work. They publish a review, your book gets promoted.
---
38. Write articles related to your book theme for online publications.
A great way to market a book is via writing nonfiction articles. Obviously, if you're a nonfiction author, this is a slam-dunk– just write about the same topic as your book. If you're a fiction author, it can be a little more tricky. In that case, you should write about topics addressed in the novel or related to why you wrote it.
In terms of where to submit these articles, it's very important to do your research. Make sure your article's content is compatible with the publication and that they publish third-party content.
The bottom line is: keep your audience in mind. You want to give article readers the same kind of quality content that you provide in your books.
---
39. Build your email list and send regular email updates starting at least 6 months before you launch your book.
Start at least 6 months to a year in advance by creating a professional website as your unique online home. Provide valuable content by blogging consistently, engaging on social media, supporting the work of others, and building a permission-based email list.
Everyone likes to feel like they have the inside track on the next big thing, so let them become an insider to your launch and include them in the success.
---
Over To You
Writing a book is not an easy feat. You put a lot of heart and effort into finishing your masterpiece. Hopefully, the list above has helped you decide on your next move in marketing your page-turner so you can reach your dream of becoming a bestselling author.
Want to learn more marketing tactics? View our sections on online and offline marketing.