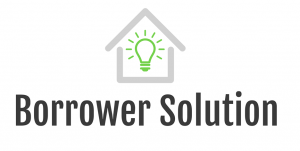 Borrower Solution specializes in hard money loans to finance real estate investments, no matter the size or complexity. Its rates vary per project or borrower. It usually charges around two origination points or 2% of the total loan amount as its fee. It can fund loans in as quick as five days. It is rated five stars on Google.
Ready to get started with Borrower Solution? Apply now.
Lender Information
| | |
| --- | --- |
| Business Name | Borrower Solution |
| Business Website | borrowersolution.com |
| Business Address | 210 North Church Street, Unit 2201, Charlotte, NC 28202 |
| Business Phone | 646-694-0632 |
| Business Email | info@borrowersolution.com |
| Social Media | |
Borrower Solution Rates & Terms
Types of Properties
Not indicated
Loan Amount
No minimum or maximum amount indicated
LTV
Information not available
ARV
Information not available
Interest Rates
Varies per project or borrower
Lender Fees
2 points or 2% of the total loan amount
Loan Terms
Not indicated
Minimum Qualifications
Not indicated
Typical Time to Funding
As quick as 5 days
Other Financing Available
Fix and flip
Buy and hold
New construction
Refinance
*Exceptions may be granted. Lender information is updated often; however, exact lender terms may change.
States Currently Lending In
Florida, North Carolina, Pennsylvania, and Texas
About Borrower Solution
Lowest rates and highest LTV ― Guaranteed. Borrower Solution is a group of successful real estate investors that use existing relationships with hedge funds and private money lenders to secure capital and fund your investments. We make sure your profits are maximized and offer free consulting to make sure your deals are successful and profitable. Work with our experts that can help you navigate the complex world of funding and real estate loans to find you a reliable, trustworthy capital partner and lending source that won't put your money at risk and ensure you maximize your profits.