Botkeeper Review: Features and Pricing for 2022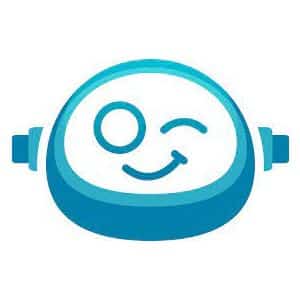 What We Recommend Botkeeper For
Botkeeper, ranked among our choices for the best online bookkeeping services, is best suited to accountants and other finance professionals who want to streamline their bookkeeping processes with a team that's always available to support them. Because it's only compatible with QuickBooks and Xero, Botkeeper is best for businesses that are using one of these applications. Botkeeper is also a good choice for large businesses with multiple locations that could benefit from automated accounting.
Who Botkeeper Is Best For
Accounting firms offering bookkeeping services: If you own an accounting firm that offers bookkeeping services, you can use Botkeeper to handle basic transaction processing. Instead of entering transactions, you can focus on more profitable client services, like business consulting and tax planning.
Chief financial officers (CFOs), certified public accountants (CPAs), or other accounting professionals: Botkeeper will help to offload daily bookkeeping tasks like data entry, reconciliations, and classifications and allow accountants to focus on higher-level client-advisory services.
Businesses seeking full-service bookkeeping support: Upon enrollment, you'll be assigned your own personal Botkeeper, a robotic bookkeeper that uses AI to perform all of your bookkeeping tasks. To ensure accuracy, the work is overseen by a team of skilled accountants and CPAs.
Multilocation and enterprise businesses: While geared predominantly toward accounting firms, Botkeeper allows your large business to perform multiple-entity accounting, going beyond your core business pipeline to automate accounting for your associates, affiliates, and subsidiaries.
Who Botkeeper Is Not a Good Fit For
Freelancers and small businesses: Since Botkeeper is intended for accounting firms and businesses with multiple companies, it isn't a good fit for solopreneurs and companies looking for basic bookkeeping assistance. Instead, check out our picks for best online bookkeeping services.
Businesses looking for a controller or CFO: Botkeeper won't handle year-end work or create supporting schedules to the books, such as depreciation and deferred revenues. Pilot offers CFO services that range from monthly engagement to annual budgeting and forecasting. It also provides fundraising strategy and support.
Businesses that are looking for a do-it-yourself (DIY) bookkeeping solution: We recommend QuickBooks Online, which we chose as the best overall small business accounting software, for small businesses that want to do their own bookkeeping. In conjunction with QBO, owner-managers can also get QuickBooks Live for assisted bookkeeping. The QuickBooks Live Bookkeeper will categorize transactions, correct your errors in data entry, close the books, and generate financial reports.
If you're not sure that Botkeeper is the assisted bookkeeping service for you, check out our article on the best online bookkeeping services to find a solution for your business.
Botkeeper Pros & Cons
PROS

CONS

Able to work with any industry, including multilocation and enterprise businesses
Only compatible with QuickBooks and Xero software
Offers a full-service accounting solution
No free trial available
Helps accountants service their clients better by reducing data entry
Requires $1,000 per month platform fee
Unlimited connections and transactions available
Not ideal for freelancers or small businesses with very few transactions
Strong data security
The Botkeeper knowledge base doesn't provide detailed resources
Botkeeper Compared to Competitors
| | | | |
| --- | --- | --- | --- |
| | | | |
| | | | |
| Pricing | Starts at $1,000 per month plus $55 per client or entity | Starts at $200 per month | Starts at $299 per month |
| Maximum Monthly Expenses for Lowest Price Plan | N/A | $25,000 | N/A |
| Account Cleanup | ✓ | ✓ | ✓ |
| Dedicated Bookkeeper | ✓ | ✓ | ✓ |
| CFO Services | | N/A | N/A |
| Weekly Bookkeeping | N/A | N/A | N/A |
| Cash or Accrual | ✓ | ✓ | ✓ |
| Tax Filing | (Botkeeper.com Partner) | | Included in Premium Plan only |
Botkeeper Pricing
Botkeeper doesn't provide detailed pricing information but requires firms to pay both a platform fee and a per-client fee:
Platform & Tools: Starting at $1,000 per month
Client Entity Fee: Starting at $55 per month
Botkeeper Features
Botkeeper has many features that distinguish it from other online bookkeeping services and accounting software.
Automated Bookkeeping
The machine learning (ML) engine and artificial intelligence (AI) facilitate automated bookkeeping, which includes comprehensive financial reports, account reconciliations, and categorization of transactions. The company's team of specialists counter-checks the data, ensuring tax compliance and error-free accounting.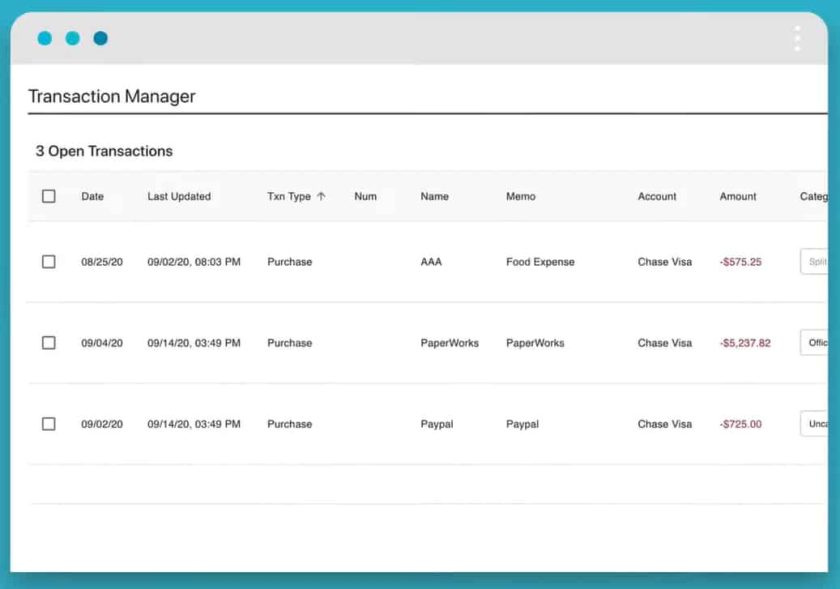 ---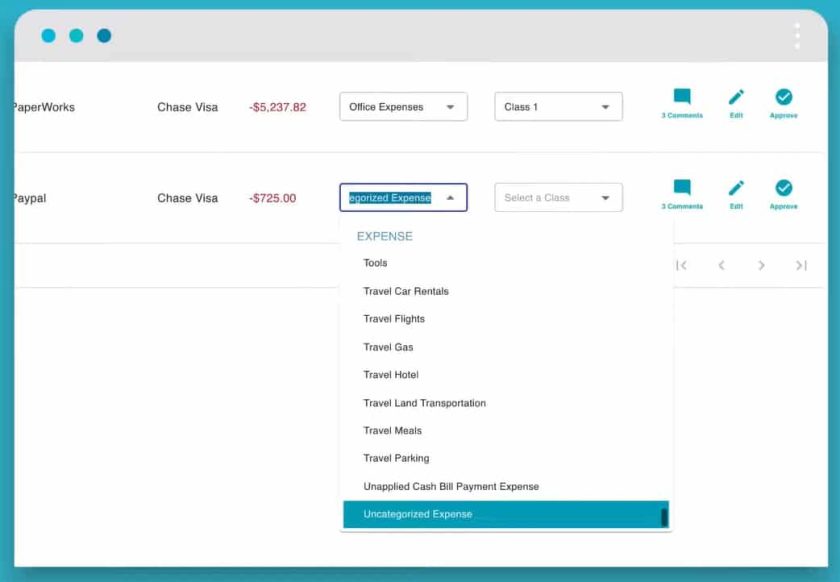 ---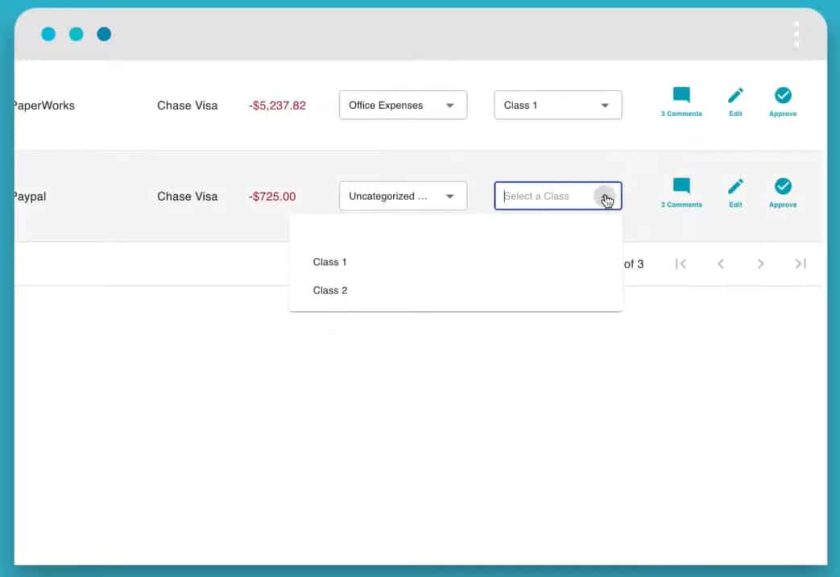 ---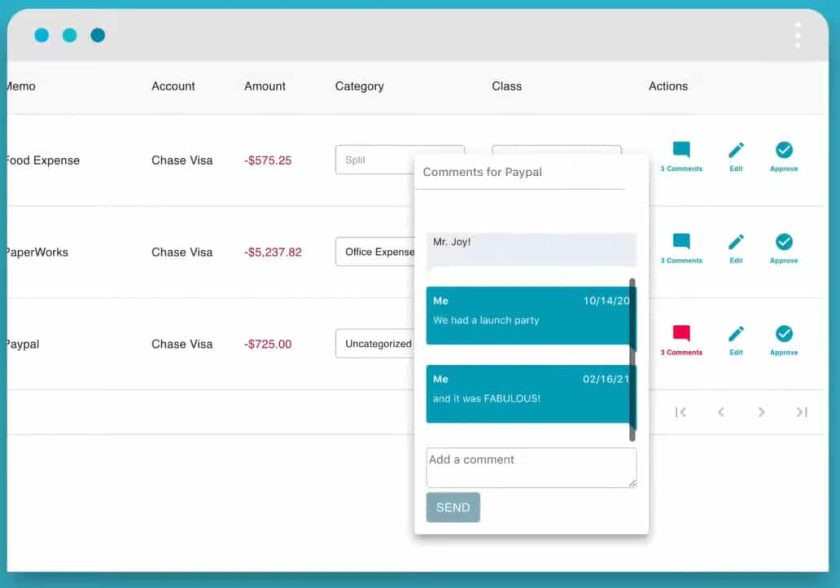 ---
Multiple-entity Accounting
Botkeeper allows you to cover supplementary entities that form part of an entire organization, such as subsidiaries alongside the parent company.
ScanBot
ScanBot is a mobile app that integrates with Botkeeper. It can extract financial data directly from a photo of a receipt or invoice taken with your mobile phone. You can simply drag and drop files in ScanBot, and it'll read the file automatically.
Botkeeper uses optical character recognition (OCR) when scanning documents. With OCR, it can organize files as receipts, unpaid bills, and revenue automatically.
Dashboard
Botkeeper boasts an interactive dashboard that grants you direct access to your key performance indicators, trending analytics, and data visualizations. You can also share the dashboard with your clients. When sharing dashboards with clients, you can grant specific permissions and additional security, such as setting "view only" permissions, adding an expiry date of the viewing permission, and protecting the dashboard with a password.
Payroll Administration
Botkeeper will help you streamline employee payroll by maintaining a consistent schedule and keeping a detailed log of employee data.
Inventory Tracking
Botkeeper integrates with your online store to keep track of items involved in each transaction and then generates detailed reports about the subsequent stock levels of every product.
Customer Invoicing
If you need help with invoicing your customers, generating and sending statements, and applying payments to open invoices, Botkeeper will handle this for you.
Data Security and File Management
Botkeeper applies 256-bit encryption to protect user data and uses the cloud infrastructure of Amazon Web Services (AWS), which means its servers are protected by some of the world's best data security tools. Botkeeper's file management system keeps things organized by creating folders by type, year, or tag. Within the file management system, you can directly comment on the file to communicate your concerns or questions to your client easily.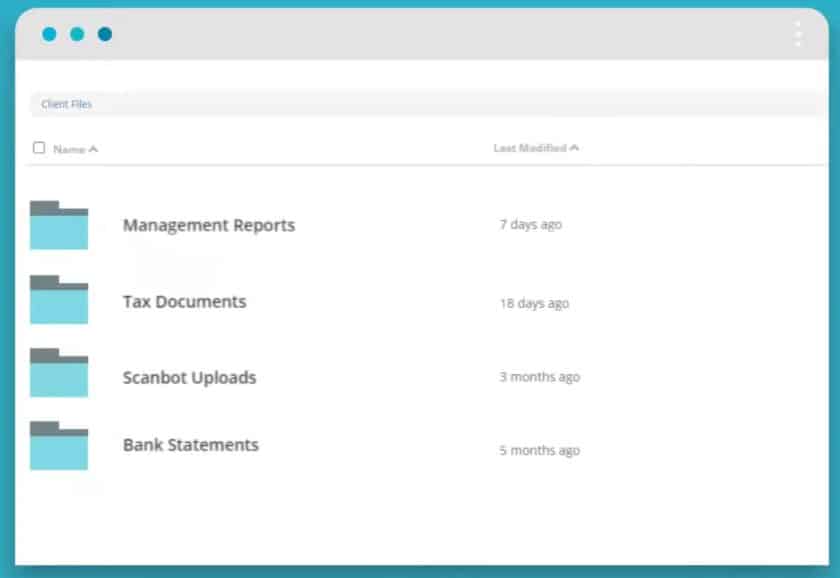 ---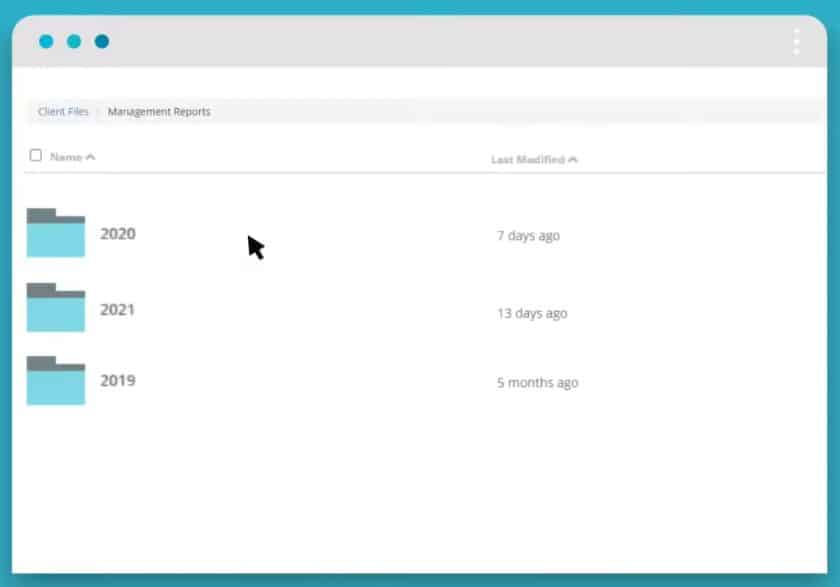 ---
---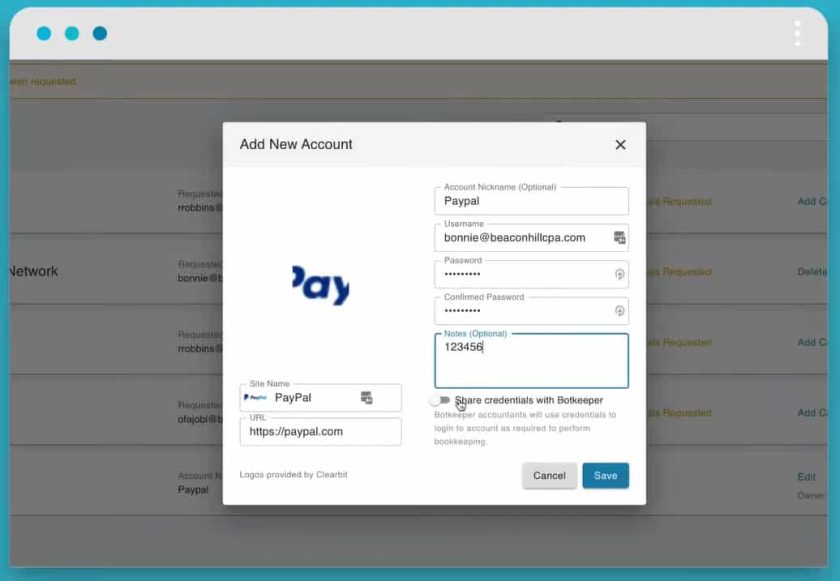 ---
Botkeeper also has a Password Manager that compiles all of the clients' login credentials from banks, ecommerce platforms, and other third-party software. The Password Manager is a convenient way for Botkeeper to access client passwords easily without having to bother clients by asking for their login credentials.
The passwords stored in the Password Manager are kept in an encrypted database. In this way, clients can strengthen access controls by storing all passwords in an encrypted database rather than placing them on sticky notes, Excel spreadsheets, or notebooks.
Smart Connect
Besides password security, giving Botkeeper access to your bank credentials speeds up the bookkeeping process through Smart Connect. This feature collects bank feeds from your client's bank account automatically. Smart Connect can even collect bank feeds before the end of the month through a request. With Smart Connect and Password Manager, there's no need to bother the client to furnish a copy of bank statements.
Botkeeper: Working With Your Bookkeeper
With Botkeeper, support is included with every plan. As soon as you sign up, you'll be assigned a dedicated account manager who will review your business structure and help you migrate your entire bookkeeping framework to Botkeeper. They'll also provide onboarding assistance and customization of essential system components.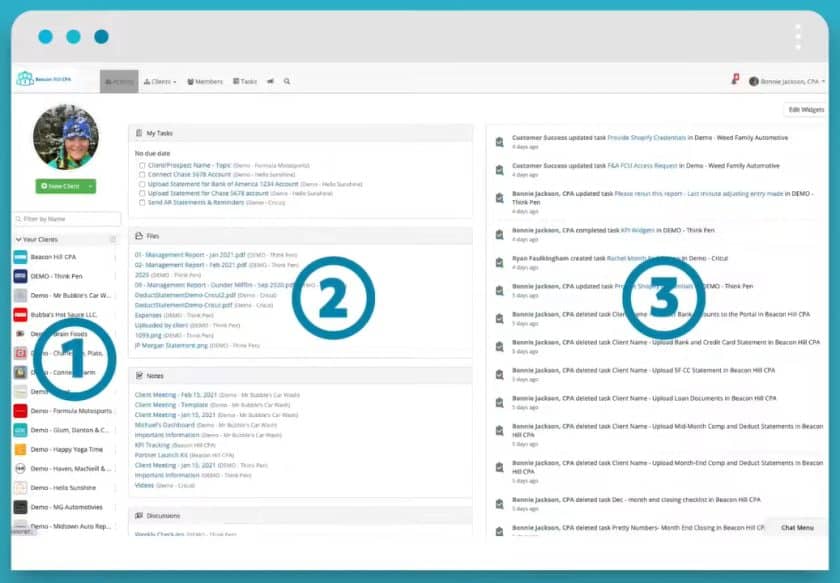 ---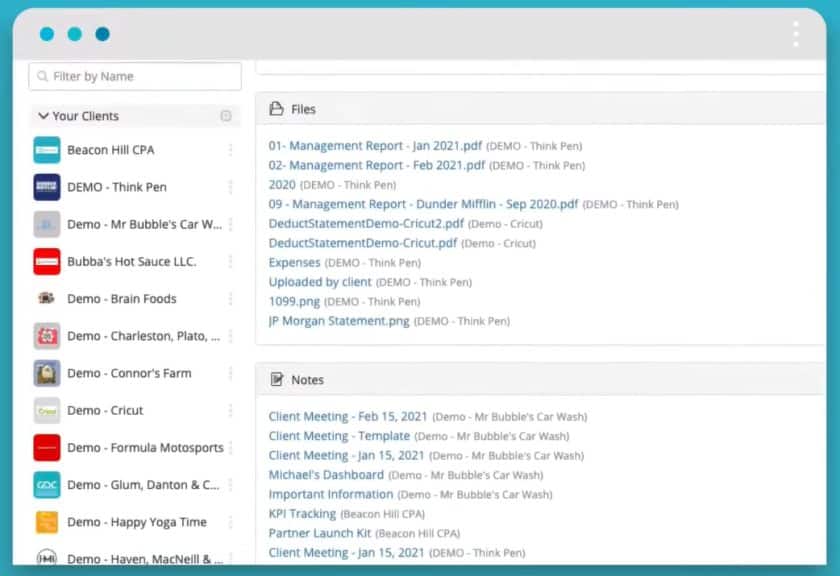 ---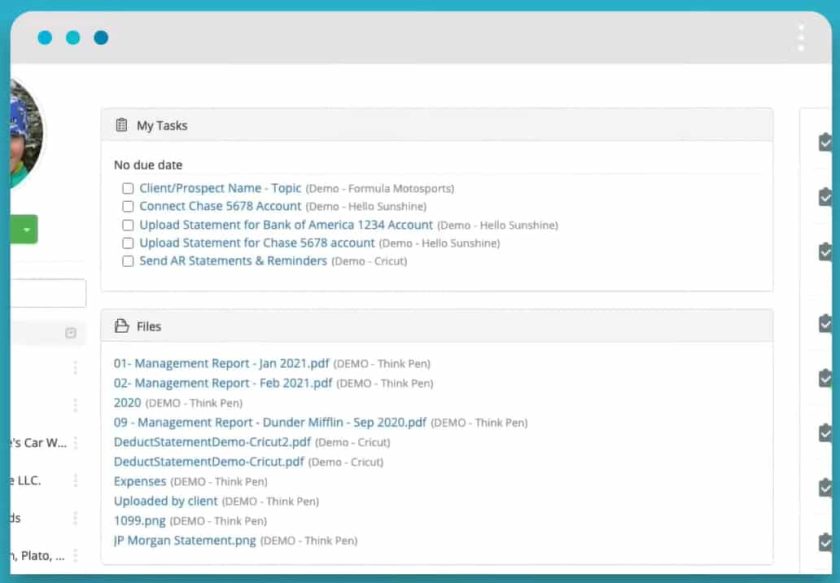 ---
---
Once that has been completed, Botkeeper will hand your account over to your Bot Team, an expert team of experienced accountants. Your account manager acts as the primary contact, while your Bot Team supports your core bookkeeping processes.
Botkeeper also comes with multilevel specialized support to assist you with both bookkeeping and technical issues. You can email your assigned Botkeeper, and your questions typically will be answered within 24 hours of submission. Support can also be accessed via live chat or by phone.
Botkeeper Reporting
Botkeeper offers unlimited custom reports to help you track all of the relevant data for your business. These reports are available on the "Financial Hub" of the software. The Financial Hub offers a 360-degree view of your business while providing secure document management and storage, streamlining task and project management workflows, and safeguarding data integrity.
By customizing the software tools based on your preferences and business needs, Botkeeper will automate all of the reporting and analytics functions. Apart from profit and loss reports, you can track cash flow, accounts payable (A/P), job performance, inventory levels, credit, and fixed assets.
Botkeeper Alternatives
| | | | |
| --- | --- | --- | --- |
| Best For | Businesses that are looking for assisted bookkeeping for Quickbooks Live | Businesses looking for an affordable bookkeeping service | Businesses looking for bookkeeping and other services like CFO advisory |
| Service Fee | Starting at $200 per month | Flat fee of $190 per month | Starting at $599 per month |
Bottom Line
Botkeeper provides automated bookkeeping support for accounting firms and businesses by using a powerful combination of skilled accountants, ML, and AI. With Botkeeper, clients receive 24/7 accounting support as well as insight into their financials, with interactive dashboards and unlimited reporting. However, Botkeeper isn't suitable for small businesses. If you think that Botkeeper's features are too advanced for your needs, we recommend choosing any of the alternatives mentioned above.