Box is a cloud-based file sharing and content management software for personal and business use. Aside from file sharing and content management, it also has features for collaboration, mobility, and security. We compiled Box user reviews from around the web and determined that they have generally positive ratings. We also compared the most popular pricing options for small business owners.
Box Customer Reviews
Overall Experience: Good
Ease of Use: Good
Customer Service: Good
Pricing: Good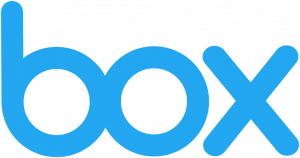 See All User Reviews
Summary of Box User Reviews
What Box does well:
Users who left a positive review of Box love that the software is very simple and easy to use and that it allows them to access their files anywhere. Some users like that it saves them from losing files as it is cloud-based, and they no longer have issues with documents getting lost, reformatted, or damaged. The "Favorites" function is also a popular feature among users.
What Box does not do well:
Users who gave Box a negative review mentioned that they sometimes experience bugs and glitches in the software (i.e. files not syncing, system freezing, etc.)
Most Helpful Positive User Review
A user who gave Box a positive review on G2 Crowd likes how simple it is to use the software and that it allows her to share her files with others without many complications to the recipients. She also loves the "Favorites" section which gives her the option to bookmark the files that she needs to have quick access to. The cloud accessibility is something that she also finds very convenient as it allows her to access her files from any desktop anywhere and she no longer has to worry about losing a pendrive or a disk.
Most Helpful Negative User Review
One user who left a review of Box on G2 Crowd said that the sync feature can be slow and unreliable. She shared that there are instances when they would be in meetings and everything is supposed to be ready, then they find out that their files have not synced in Box. It is notable, however, that she still thinks that the software is helpful in allowing their team to collaborate easily and their clients to upload files securely.
Box User Reviews from Around the Web
Here are a few other resources for finding helpful Box customer reviews. We rated the review sites on a scale from poor to excellent based on how trustworthy and useful the reviews seemed.
| User Review Website | Average Rating | Number of Reviews | Quality of Reviews |
| --- | --- | --- | --- |
| G2 Crowd | 4.2 out of 4 | 1,314 Reviews | Excellent |
| GetApp | 4 out of 5 | 1,135 Reviews | Good |
| PC Mag | 4.5 out of 5 | Staff Review | Good |
*Average Rating as of December 15, 2017
Box Pricing
Box offers a free plan and a paid plan (called Personal Plan Pro) which costs $11.50 per month for individual users. For businesses, they have three plans ranging from $6 to $17+ per user per month. Business plans require a minimum of 3 users. Plans differ in storage size and file size upload limit.
Plan

Price
($/User/Month)

Storage

File Upload Limit

Free

$0

10 GB

250 MB

Personal Plan Pro

$11.5

100 GB

5 GB

Starter
(3-10 users)

$6

100 GB

2 GB

Business
(3-unlimited users)

$17

Unlimited

5 GB

Enterprise
(3-unlimited users)

Contact Box

Unlimited

5 GB
Box offers a 2-week free trial for users who want to try the platform first.
Compare Box Competitors
Not sure if Box is the right file sharing software for you? Check out our buyer's guide comparing three top file sharing providers.