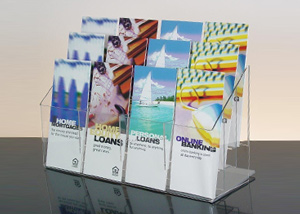 It's easy to think that in such a digital era, brochures are a vestige of the past. With the advent of business websites, social media, and Internet search engines, is paper marketing really a necessity?
To answer this question, think back to the last time you were at a hotel on vacation. Somewhere there, perhaps inside the vending area, was a kiosk filled with brochures. Maybe it caught your eye and you grabbed a few. Even though you could have easily Googled one of those local businesses, the convenience of just simply picking up the brochure coupled with a compelling image on its cover made the whole experience painless, useful, and actually quicker than an Internet search.
Create the "Perfect" brochure! You can have a graphic designer from Fiverr put together your brochure for as little as $5.  Get Help
Click Here to get our FREE Google advertising guide and discover the 6 steps you can use to show up #1 in Google search
Table of Contents:
Using Brochures for Brand Awareness and Selling
How To Design A Brochure
Where To Distribute Your Brochures
What Your Brochure Should Say
How To Create Your Brochure
When done correctly, brochures can provide value to your customers and validate your usefulness to them. Whether you use brochures as a mini-catalog of your services, or to provide answers to frequently asked questions, the end result an effective brochure campaign will be a more developed relationship with your customer.
The two main uses of brochures are for brand awareness and selling a service or product.
Using Brochures For Brand Awareness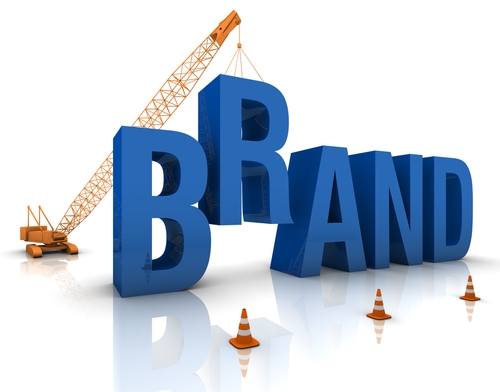 Use brochures to provide enhanced information about your company. Provide an overview of your company. Talk about industry awards you may have received. Mention special ways your company gives back to the community. Include behind-the-scenes images of your team sponsoring charity events.
One great advantage of brochures is that they stand out from other types of marketing material, such as postcards, which are easy to lose. It requires a decision to throw away a brochure, and it's rare for someone to throw away a brochure without at least a cursory look-through, especially if your brochure cover is appealing and attention-grabbing.
Also, brochures can convey a company's credibility, which will enhance its brand awareness. In this case, it's really important to focus on creating a brochure that echo's your firm's quality or stature. You can do this by the type of design you choose, as well as the quality, weight, and feel of paper you select for your brochure.
Using Brochures to Sell A Service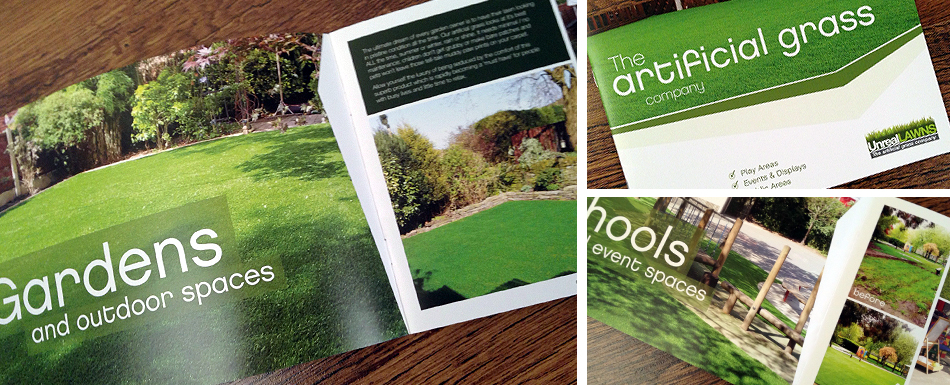 Brochures work well as a selling device. If you want customers to know about a particular service or package, print it up in a brochure and hand it out. This is especially useful with new services that you're hoping to market. Simply positioning the brochures near your point of sale can spark curiosity. You can also have your staff include the brochure with other physical products, or hand out the brochure at the completion of the sale.
Brochures are the antithesis of high pressure tactics and are particularly effective for those who don't respond well to aggressive coercion.
Whatever purpose you use them for, come to think of brochures as an essential part of a multi-prong marketing strategy that includes online promotions and direct marketing.
Designing A Brochure
Create the "Perfect" brochure! You can have a graphic designer from Fiverr put together your brochure for as little as $5.  Get Help
With so many choices available, designing a brochure has never been easier and more difficult. Sometimes, more choices make it harder to figure out what is truly necessary and effective, and what will detract from the brochure. That's why we created this ultimate guide–to help you make the best choices for your brochure.
Just like a good book, a good brochure is creative and tells a story. It guides the reader through the attention-grabbing introduction, into the central problem, and finally to the solution.
Don't let the word "problem" alarm you. Every service is an answer to a problem. For a restaurant, pizza is the answer to the problem of hunger. For a jeweler, a tennis bracelet is the answer to the problem of what to buy a wife on her birthday.
If you're not selling a service, and are hoping to increase brand awareness, the problem then is the lack of brand awareness, and your answer is the content of the brochure.
The first step is finding the customer's problem. Why are they coming to you? What value can you add to them? Once you discover that answer, you can build your brochure's story around it.
Let's start by discussing the 10 most important features every brochure should include.
1. Your Brochure Must Be Catchy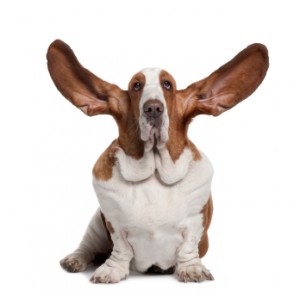 If your brochure doesn't immediately attract attention, it might as well not even exist. Even if you've trained your staff to promote the brochure, you want it to promote itself. It should scream "pick me up" with its design.
Here are some important things to keep in mind when it comes to design:
Include Large Images for maximum impact. No one should squint to see what's on your brochure. If you have to make them smaller to fit, then don't include them at all– instead use less images, but larger images.
Provide the Perfect Font for your print. We'll discuss this more in detail later. Be choosy with your font selection, and opt for fonts that are easy to read in smaller print.
Select Inviting Colors for your brochure cover. I recommend two tools to help you find pleasing colors. My favorite palette selector is Colour Lovers because of its wide selection of pre-made color palettes. Another exciting choice is CSS Drive for its image to palette color generator. With CSS Drive, you can upload an image that you'll include on your brochure, and the tool will isolate all the colors from the image so that you can create an attractive and complementary color combination. I suggest using this tool first and then Colour Lovers second to create a pleasing brochure cover.
Make Room for White Space in your design. There should be some place on your brochure that allows your eye to rest.
2. Your Brochure Must Be Informative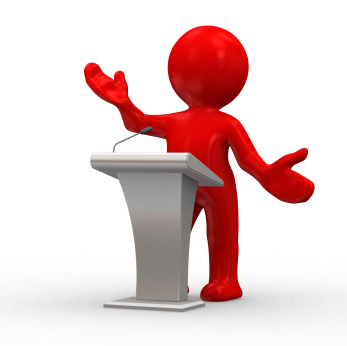 As I mentioned before, a brochure needs to be problem solving. It should identify what's wrong and then provide the solution quickly. If the answer is not immediately evident, the reader will lose attention. If the brochure contains a lot of non-essential content, it will be discarded. Aim to provide core, useful information to the reader. Think of the brochure as an appetizer– it's not meant to provide the whole buffet, but it should provide a taste.
3. Be Sympathetic to Reader's Point of View
The most effective marketing strategies are focused on customer experience. See how the customer sees the problem, not how you see it.
For example, avoid using industry jargon and speak the language of the customer. Using technical speak that the customer doesn't understand won't make you sound smarter or establish your authority; instead, it will make you seem out of touch.
When you see the problem, and explain the problem, from the customer's perspective, it will validate the customer's experience and provide them with enhanced incentive to continue reading.
4. Your Brochure Must Be Easily Consumable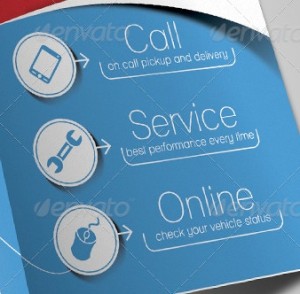 Nothing's worse than reading an academic paper when it should be a brochure on mattresses. A brochure is not the place to prattle on about every single detail of your product. Highlight the most important features and answer the most commonly asked questions, and provide a way for customers to speak to you directly about any other questions or concerns.
Make use of white space and avoid crowding your brochure with extraneous information. Not sure if you should include it or not? Refer back to the above point–would the average customer care about this information? Don't try to appeal to every single customer, just appeal to the average one.
Another great way to make sure your brochure is easily consumable is by breaking down huge chunks of text into smaller bits, much like I've done in this article. Use bullet points for quick scans.
5. Be High Quality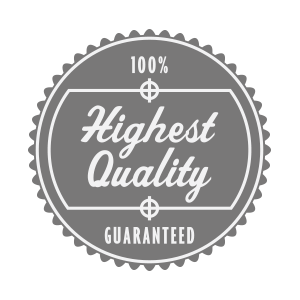 Avoid the temptation to go cheap with your brochure. After all of the time and money you pour into your design, you don't want it to end up in the trash. The best ways to dumpster is by providing useful information in a high quality package. If you're using regular copy paper for your brochure, it's much more likely to end up in the trash than a full color, laminated gloss. If it feels rich, it's less likely to be treated like trash.
6. Be the Appropriate Length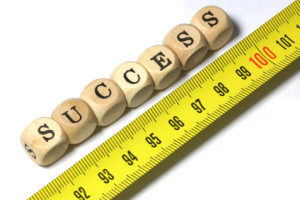 A brochure can be any length, but the most effective are under 30 pages. The length will depend on the topic of your brochure. If you're selling evergreen products, or an inventory that won't change before the end of your brochure campaign, you may wish to highlight each product on their own page, which could require a lot of pages in a booklet style brochure.
On the other hand, you may be able to get everything you'd like to say on one 8.5" x 11 tri-folded page.
If your brochure length extends beyond 10 pages, include a table of contents for easy navigation.
7. Be The Appropriate Weight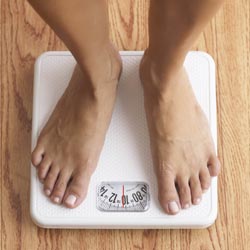 Weight is often overlooked when it comes to brochure printing. For a brochure, the best weight is between a standard office copy paper and a business card.
Choosing the weight of your brochure depends on its intended distribution. If you are handing out promotional information at a tradeshow, you need those brochures to be substantial. Giving out a weighted brochure gives your company presence, and it sends the impression that you have invested in your own business. The most popular choice for this type of brochure is 100 lb gloss text, which feels like a very thick magazine cover.
On the other hand, it would be impractical and overkill to have heavy brochures next to the cash register. Put here an easy to pick up, fold, and put in a pocket or purse type of brochure. The appropriate stock to choose here is 80 lb gloss text, which is about 25% thinner than 100 lb gloss text, and feels like a high quality magazine page.
Remember that, along with visual appearance, the weight of the brochure sends an immediate message of its perceived value to the customer.
8. Be Reachable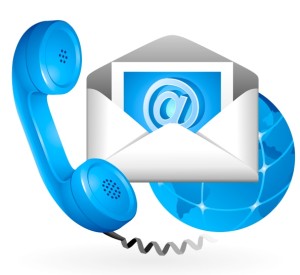 It's not enough to solve problems, you should also add contact details so that customers know all the ways to reach you. You can't rely on the fact that you distributed the brochure to your customers in store. What happens if they decide to pass on the brochure to a colleague, friend, or family member? Cover all your basis and provide your contact information for multiple channels.
Include your telephone number, address, directions (for greater clarity), business website, and social media profiles. If you have the space, it's a nice touch to add a map, especially if your customer will be driving to your location.
9. Be Responsive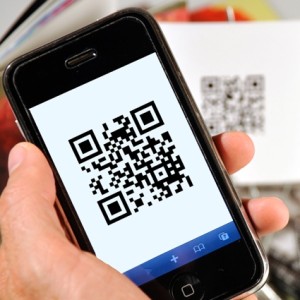 Another great feature to include on your brochure is a QR Code. A QR code is short for Quick Response, and is a square-like barcode that you can place on your brochure. Users with QR code reader apps on their smart phones can scan the code and be automatically linked to a web address of your choosing.
This opens up the perfect opportunity to expand on the information presented in your brochure. For example, you can designate the QR code to a landing page that prompts visitors to sign up for your email newsletter, or to purchase tickets to a special seminar or event.
Generating a QR Code is fairly straightforward. You can visit Kaywa QR Code or Visualead or a myriad of others to create and download a code in seconds.
QR codes are not necessary for every type of brochure. Before you add a QR code to your brochure, think about your typical customer. Are they technologically savvy? Are they likely to understand the QR code technology and have a QR app on their smartphone? If the answer is no, or you're unsure, it may be best to avoid adding a QR code to your brochure altogether, or at least not make it the centerpiece of your online call-to-action.
10. Be Actionable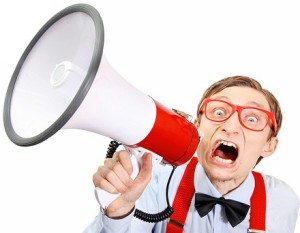 The final, most important part of any brochure is the call-to-action. At the end of your brochure, don't just hope for the best–prompt readers to action.
The purpose of your brochure will inform the appropriate call-to-action. Referring back to the two types of brochures, your brochure's purpose is either to promote products/ services or to evangelize your brand.
If you're promoting a product or service, your call-to-action may be a promotion code that's only available for orders over the toll-free number, or ask them to sign up on your website for a free resource guide or eBook. You can also ask them to like you on Facebook for additional coupons.
If you're increasing brand awareness or enhancing your brand's credibility, avoid promotions because it will cause your readers to focus on price and not quality. This is especially important when promoting your brand. Your company may not be the cheapest option, but you're setting yourself apart as the best option for the reasons you list in your brochure. Your call-to-action in this type of brochure is predicated on what you want the reader to do next. Is it to visit your website, like your company on Facebook, request more information?
Whichever option you choose, be sure that you're asking your customer to do something at the end of the brochure.
Where Should You Distribute Your Brochures?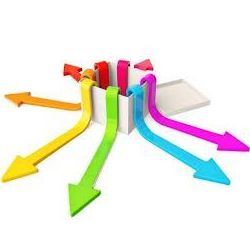 Where you distribute your brochure is just as important as having a brochure to begin with. Your original purpose in creating the brochure will guide your distribution. For example, if you're courting new business, it would be less effective to distribute your brochures to your existing customer base.
Let's take a look at 6 avenues for distribution:
1. Trade shows, Conferences, and Events– If you're attending one of these, you'll definitely have a business card on hand, but why not go full out and found a brochure? A brochure is more impressive and comprehensive than a business card, and it will also give an important call-to-action which will hopefully lead to conversion.
2. Point of Sale- At the checkout counter, or customer service desk, or any area in your business where you are selling goods or services, feature your brochure prominently. The brochures in this area shouldn't be heavy or a time-consuming read. Rather, aim for a light, easy-to-digest brochure that may prompt the customer to ask the staff member questions about the services mentioned in the brochure.
3. Waiting Area- Place brochures inside of a brochure holder, and position them in your waiting room among the magazines. It's a prime location for customers who are looking for something to entertain them while they wait. I've personally learned quite a lot about tire pressure while thumbing through a brochure at the auto repair shop.
4. Direct Mail- We've talked about direct mail before, but that was primarily focused on postcards. You may be happy to note that brochures can also be mailed at bulk rates, with relative ease. If you choose to go this route, your letter sized booklets or folded brochure mailers must be tabbed to qualify for presorted rates at the USPS. A tab is simply a removable sticker that keeps the brochure pages bound together.
5. Client Meetings- Similar to trade shows or other events, you may want to leave a brochure with a client. This gives the client an opportunity to view your information in written (and visual) form.
6. Business-to-Business- Leave your brochures on the counter on a local business that caters to your target demographic (with the business' permission, of course). Partner with other businesses to generate more leads.
What Should Your Brochure Say?
What you say in your brochure depends on your desired audience. Always keep in mind who you are speaking to and who will be will buy your product or service.
Because brochures can be costly, I suggest keeping the content evergreen. In other words, avoid anything time sensitive. It's also a good idea to avoid prices, which can fluctuate over time. The only exception to this is if you know the brochures will be quickly distributed, or you've only ordered a small amount.
All brochures should communicate who you are and what you do or offer. A logo is not sufficient as a brand message, no matter how recognizable you may be. Even Coca Cola feels the need to explain who they are inside of their brochures. Take the opportunity to introduce yourself in your brochure.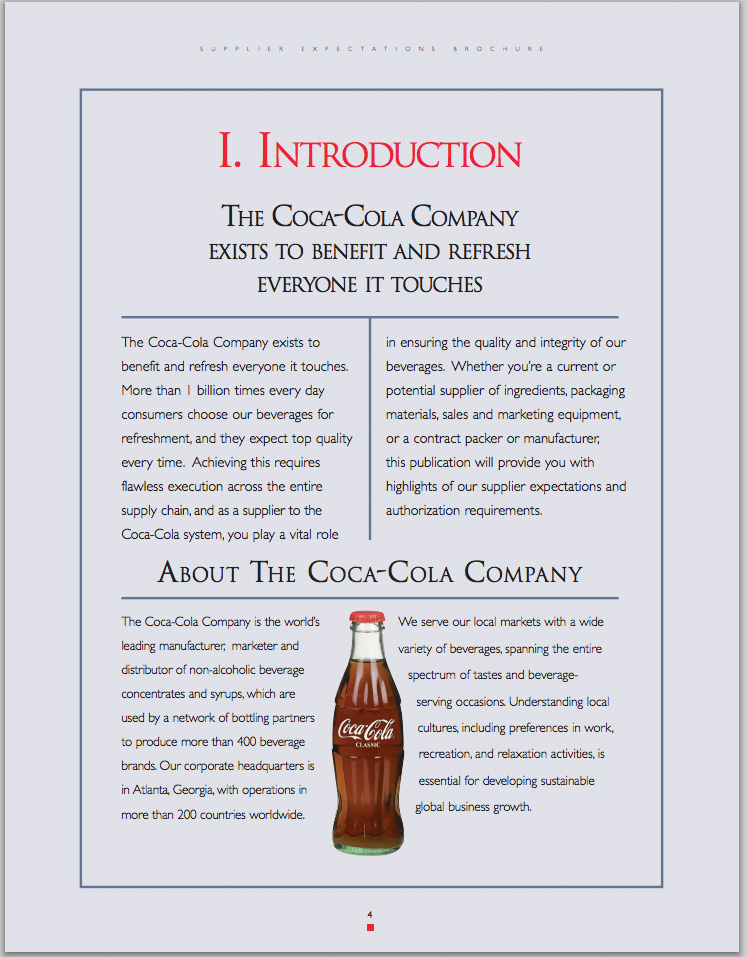 (This brochure by The Coca Cola Company introduces the brand)
Your brochure should also include between 1-3 reasons why the reader should do business with you. Understanding your target demographic will help you tailor this message just for them.
Your brochure must contain a way to get in touch with you. Include your physical address, but also your web address. Interested readers will search for your business online and you want to guide that search to your website. It's also great to include your social media profiles so that you amass followers or fans on those platforms, as well. Be sure to include your phone number, and professional email address, i.e. information@YourWebsiteAddress.com.
Finally, your website should always include a prompting for the next step. Make no assumptions that readers will immediately know what to do next. Guide them to come to your store or set up a meeting.
Let's take a look at 3 examples of small businesses and what you could potentially include in each type of brochure:
Auto Repair Company Brochure: include a satisfaction guarantee, a list of services, a coupon, automobile certifications.
Family Dentist Brochure: include dental care facts, FAQ, services offered, a list of accepted insurance providers, customer testimonials, and before & after images of smiles.
Restaurant Brochure: include local favorite menu items, lots of large images of the food, a price list (because restaurant brochures are widely distributed and price is a huge motivator), and a map.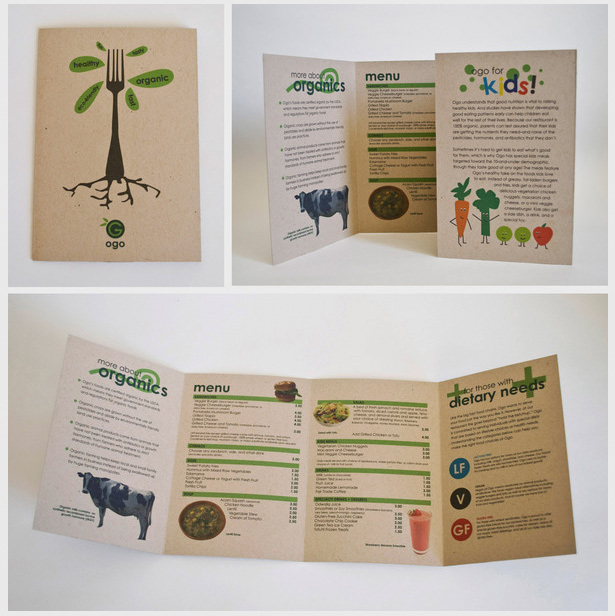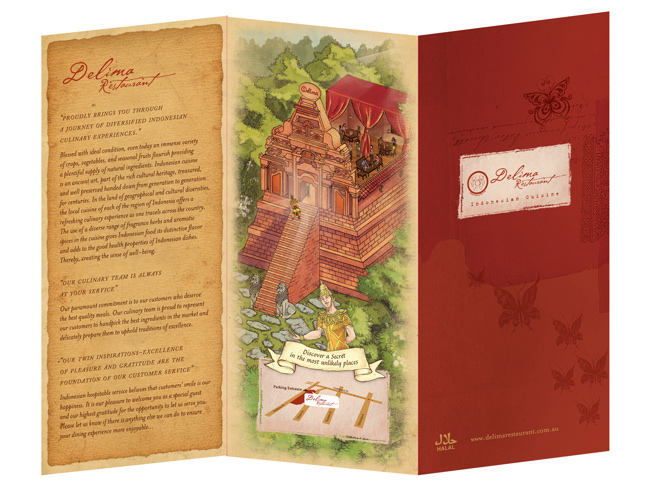 Types of Presentation: Fold or Bind?
Although tri-fold is most widely associated type, brochures come in a wide variety of presentations. The three most popular types of presentation are folded, saddle stitch, and perfect bound.
Let's take a look at the most popular fold types.

Saddle stitch is next in line. This type of binding is stapled at the fold of the spine.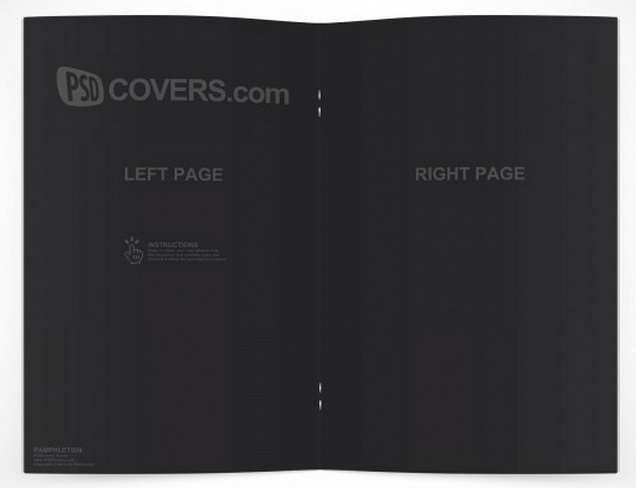 Rounding it off, we have perfect binding. In this type of binding, glue is applied to the left edges of the paper and they are bound together. Next, a spine cover is glued to the edge block.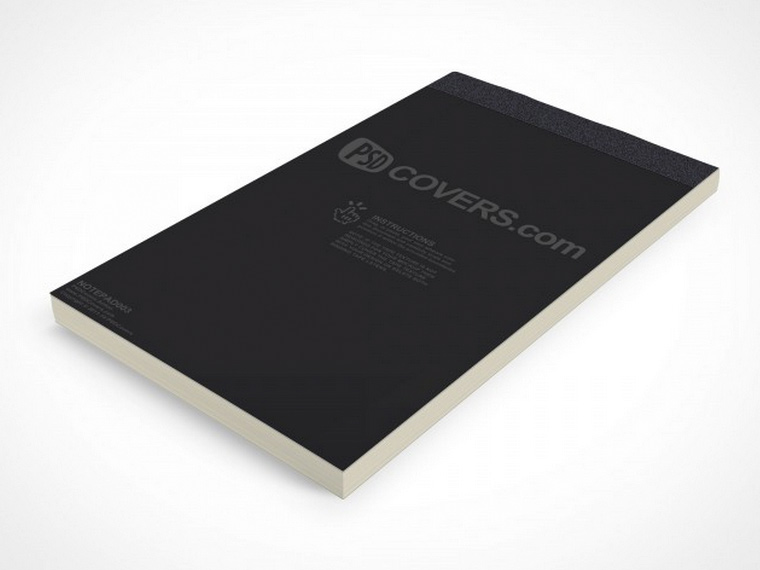 (Images courtesy of Psdcovers.com)
The folded type is the most cost effective. Saddle stitch is a good choice if you have a moderate amount of information to present in your brochure. Perfect binding is also good for information-heavy brochures that need to endure.
Brochure Creation: DIY or Hire Out?
Should you do your own brochure or hire someone else to do it? There's no one-size-fits-all answer. It will depend on your skill level and your available time, along with other considerations. Let's take a look at what it takes to do both.
DIY
If you're artistically inclined, doing your own brochure may seem like a no brainer. It's a good idea to have access to Adobe Photoshop, Indesign, or at least the Photoshop-alternative Gimp. Many print shops provide downloadable blank templates for you to work on.
You should definitely take full advantage of royalty free stock images. There's many great options available, including Shutterstock and Dreamstime, but I also like Pixabay for free images.
Also, it's important to consider your font. Chose a font that's great for tiny print. Here are my top 5 selections: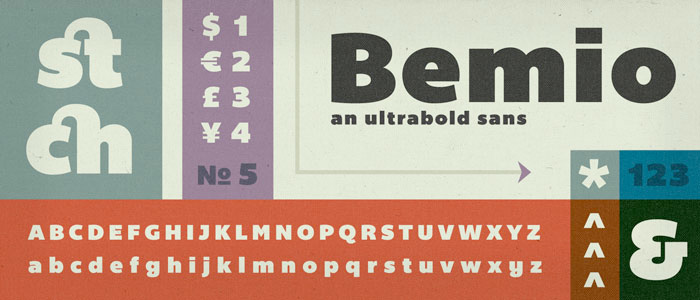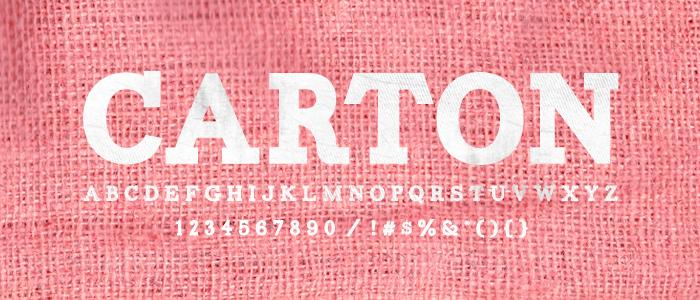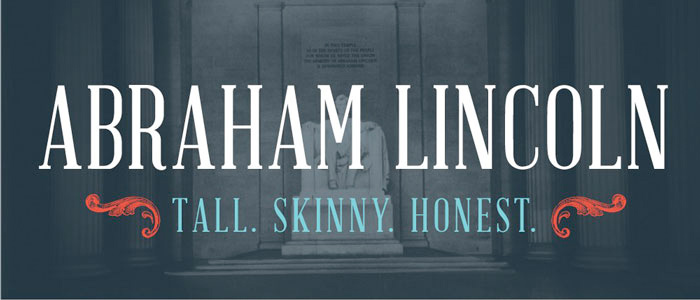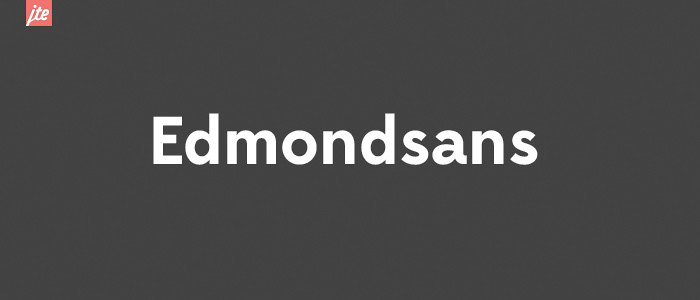 Next, you'll need to consider your printer. If you're DIYing your brochures, you should have access to a high quality printer that's able to handle color printing and heavier paper weights. You'll also need to invest in high quality, heavy weight paper. Look for 80 lb or 100 lb paper in matte or gloss.
Another consider is folding. You, or someone in your employ, will need to do all the monotonous folding of your brochure. Be prepared.
For these reasons, DIYing is better suited for small jobs, under 100 brochures. With the rising costs of ink and paper, it may be more inexpensive to actually hire someone else to do it.
Hire Out
If you've decided to hire someone else to do the brochures, there's a lot to consider. The very first thing you should think about is whether to hire a designer or purchase a premade template. Some printer shops offer a selection of premade brochure templates, but many do not. And, of those who do, the quality may not be what you're looking for.
Fortunately, there's plenty of brochure templates to choose from–we'll share our picks for the top 25 brochure templates soon.
Purchase a template from Graphic River or Inkd and then upload it to the online printer company of your choosing.
Let's briefly review 3 printer companies with the following parameters:
1000 8.5" x 11" 100lb Gloss Brochures
Print Place offers instant pricing, helpful customer service, and fast same day turnaround on 100lb gloss text and 10 pt gloss cover stocks. They do not offer pre-made templates.
For the above specifications, Print Place charges $212.50, or .21¢ per brochure. Shipping is $15.08.
For 5000 brochures, the price is $424.00, or .08¢ per brochure. Shipping is $54.23.
Overall Value: ★★★☆☆
UPrinting offers the entire gamut of folding choices, from tri-fold to double gate to z-fold. Like Print Place, UPrinting does not offer pre-made templates, but they do have a design department who can create designs for as little as $15.
For the above specifications, UPrinting charges $202.13, or .20¢ per brochure. Shipping is $18.78.
For 5000 brochures, the price is $486.79, or .09¢ per brochure.
Overall Value: ★★★★☆
VistaPrint provides fair customer service, but has a wide library of pre-made templates to choose from. The price is substantially higher than the other two, and for that reason, my least favorite option but VistaPrint often runs promotions to potentially lower the cost.
For the above specifications, VistaPrint charges $350, or .35¢ per brochure. Shipping varies depending upon delivery date, but ranges from $12.99 to $34.99.
For 5000 brochures, the price is $700, or .14¢ per brochure.
Overall Value: ★★☆☆☆
Additionally, there's a fourth option you may want to consider for same day service: Staples. For same day orders, expect to pay $649.99 for 1000 brochures. The paper weight is different, however. It will be a 32lb premium white matter paper.
If you can wait, Staples offers the same specifications as the other printer companies at the rate of 1000 for $231.99, or .23¢ per brochure.
For 5000 brochures, the price is $510.49, or .10¢ per brochure.
In Closing
I hope this guide has provided you a solid understanding about brochures. If you need examples to inspire your own brochure design, consider reading our listicle of brochure examples and why they work. Let me know in the comments what type of brochure you'll be using, and link to it below.
Click Here to get our FREE Google advertising guide and discover the 6 steps you can use to show up #1 in Google search